The Luxury Pergola is a small, family owned manufacturing business that endeavors to provide the highest quality louvered pergola in the world. In that effort, we want to get to know our customers and understand how they feel about the delivery, install, and purchase of their aluminum pergola.
As part of this mission, I went to visit a customer and help them with the assembly of their 12 x 15 aluminum pergola kit. We believe this is the best DIY pergola kit in the usa.
Here, I will go over what the video encapsulated and our reasons and responses for each of the comments and suggestions.
In short, the customer LOVED IT! Both on and off camera Jim found our kit to be of incredible quality and the best value option when considering the sturdy frame and the price.
Table of Contents
The Philosophy of the Luxury Pergola

Our goal is to bring down the motorized pergola cost that has ballooned in recent years. The functionality and assembly aren't much different than they were 5 years ago.
We want to offer the best luxury motorized pergolas for a great price with a variety of size options and protect our customers from the elements and make louvered pergola kits the new go to option when looking to improve your patio.
The Luxury Pergola louvered roof is one of the best price systems you can buy when considering the quality, hardware, and ability to get different color options and sizes. We also endeavor to provide the best value available and make the life of our customers better each day
The product is designed to meet any and all needs whether it be current or future and be beautiful while doing it. We hope it will be the best aluminum pergola you can possible receive.
Whereas other pergolas like the Struxure Pergola cost an arm and a leg, the best aluminum pergola doesn't have to break the bank. Now a smart louvered pergola cost can range from $20,000 to $80,000 the Luxury pergola can easily be the right motorized pergola for you.
The Introduction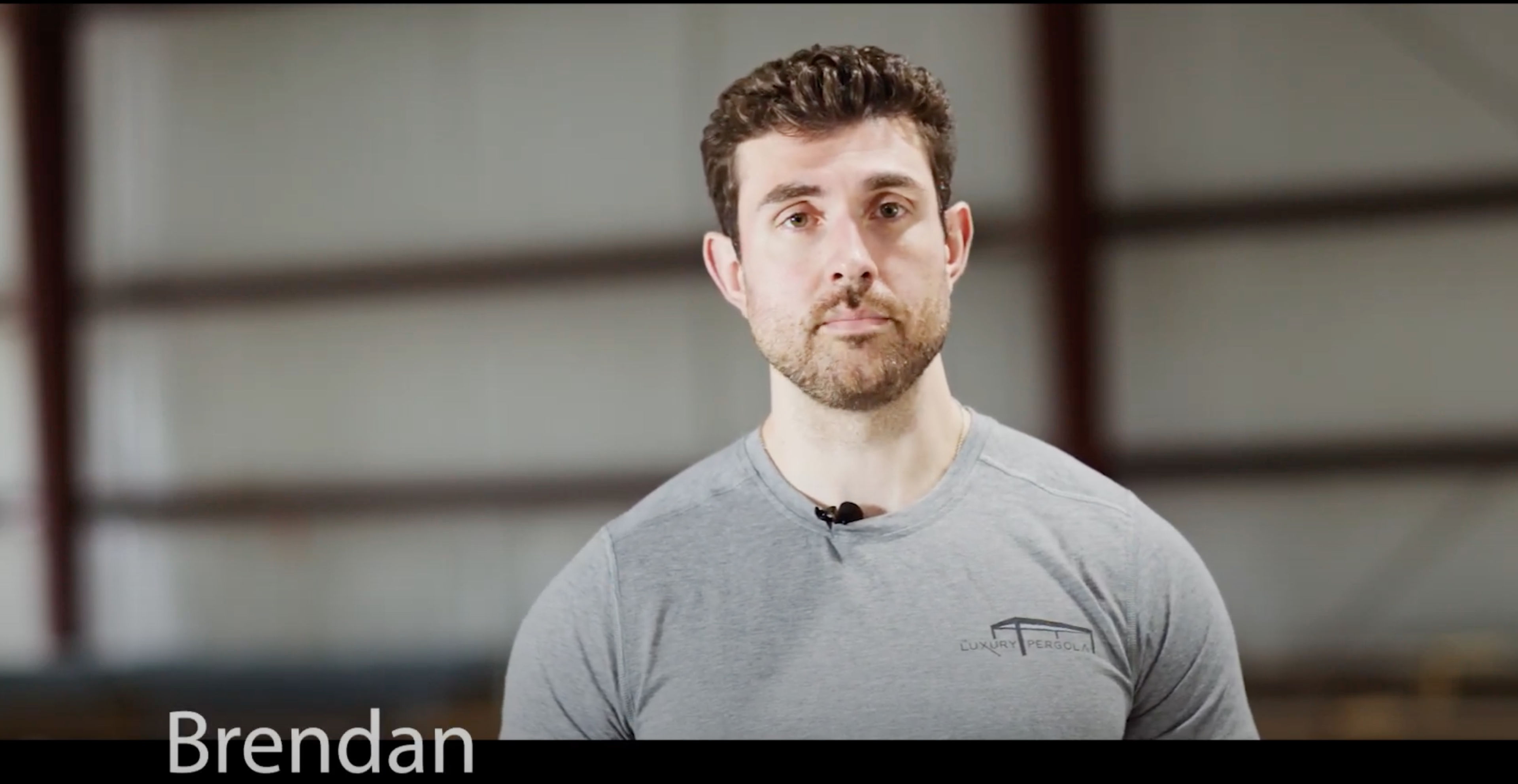 We wanted to ensure that everyone knew that we didn't tell Jim what to say at any point. We kept all of his details and any concerns he would raise in the video. His thoughts of features, what was required, and the various products in general are fully his own.
To make sure everything was installed properly, Jim and I used our handy "How to Build a Pergola" guide to ensure that we made the installation as easy as possible. We used all of the included materials and made sure to handle everything with care.
Now Jim went with the 12 x 15 pergola kit, which was 1 foot off of our 12 x 16 pergola. This being a relatively unique install that would require double and triple check on the house wall, rafters, and posts.
How Was it To Receive The Pergola?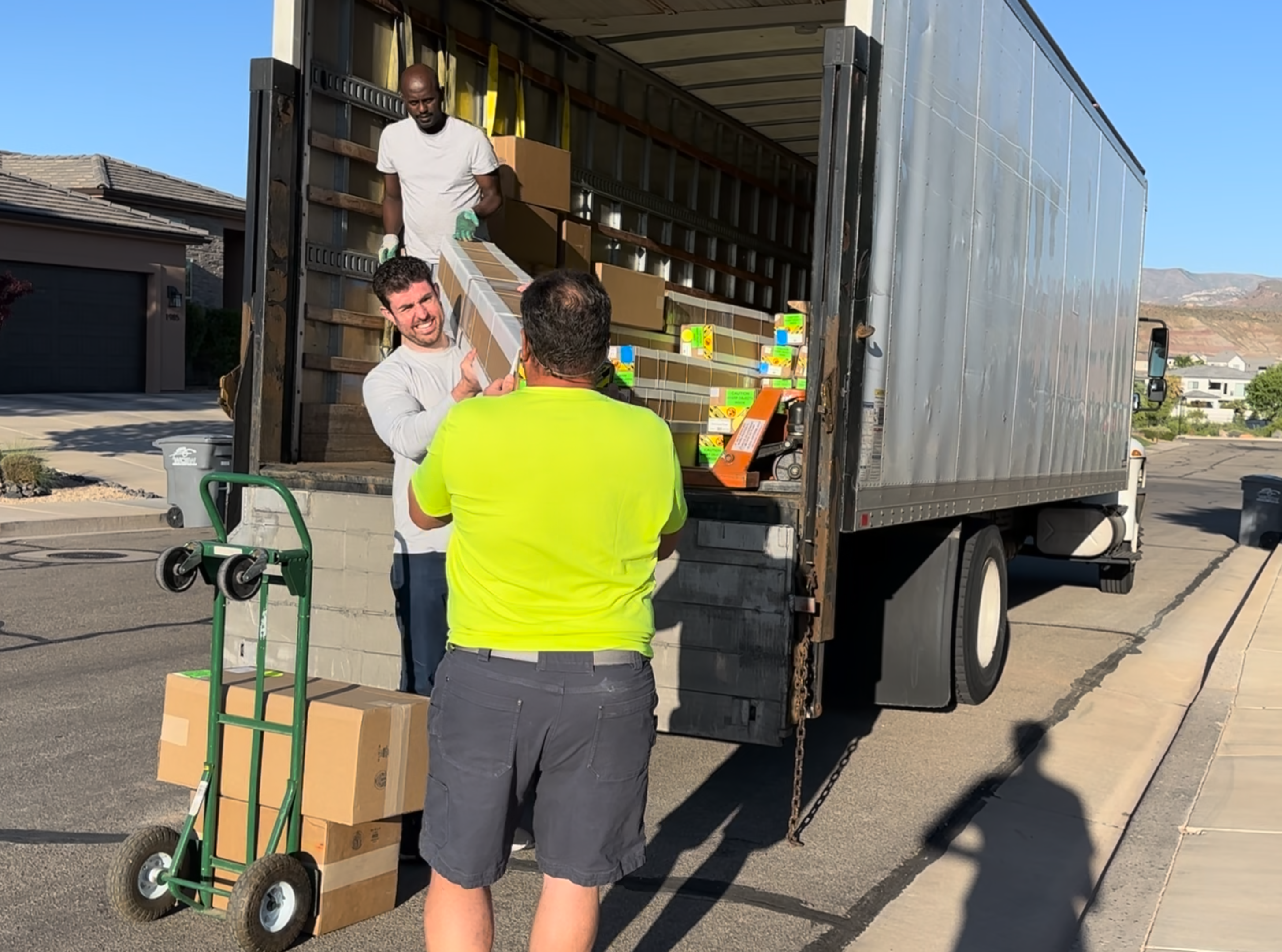 Jim found the whole process from ordering the pergola to when it was delivered to be quite "slick" (his words). The model he purchased was more of a custom pergola kit that was slightly smaller than the standard 12 x 16, but was still a DIY Pergola kit with some great options.
Now Jim doesn't have to worry about snow loads, but on a sunny date he wants to make sure his pergola can open and close to protect from the rain, block the sun, and stay up in even the worst weather.
How many boxes and storage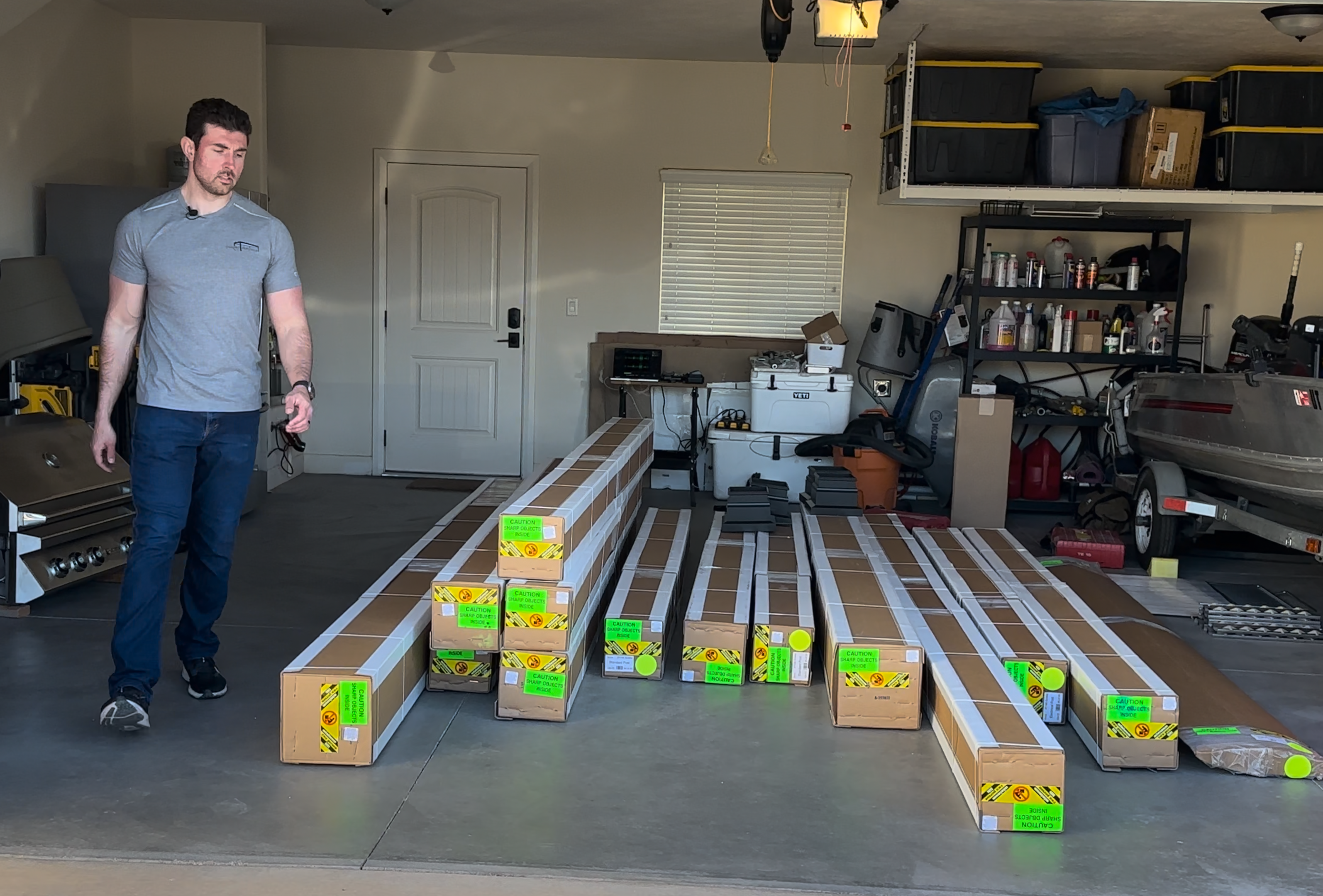 Now this shade came in about 19 boxes all told and they filled up his garage quite thoroughly. Jim was a pretty good sport with how all the columns and beams filled his area, but we made sure to carry the parts into the concrete patio quickly to build.
When asking Jim what details he most liked about the louvered roof, he mentioned one of the big things that sold him was that it was made in the USA. That very well may have been a deciding factor for Jim.
A Louvered Roof Made in the USA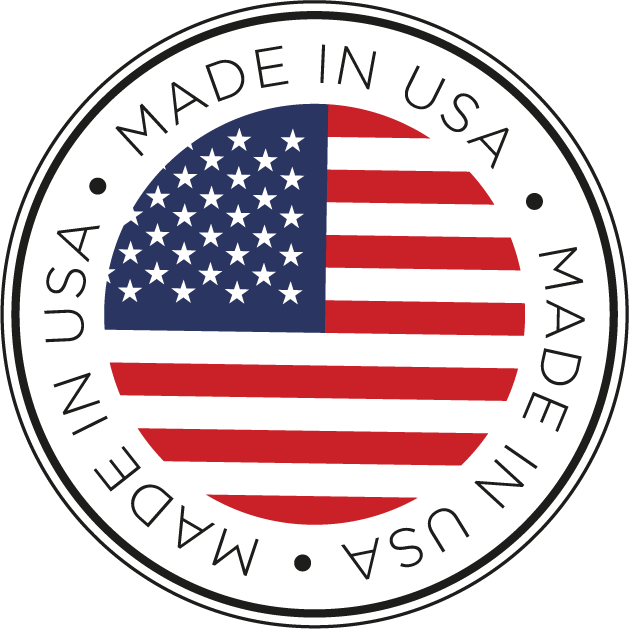 Made in the USA was one of the big parts that Jim loved about the Luxury Pergola. The best aluminum pergola kit won't get brought in from overseas in our opinion, and we need to make sure we are as close to the manufacturing process as possible.
Now what does a louvered pergola cost if it is made in the USA? Actually it can be cheaper than the competition if you just change the distribution channels a little bit. The design can be top notch, you can offer any color, and you give your clients a better choice of options to make them happy in any scenario.
Best Value Louvered Pergola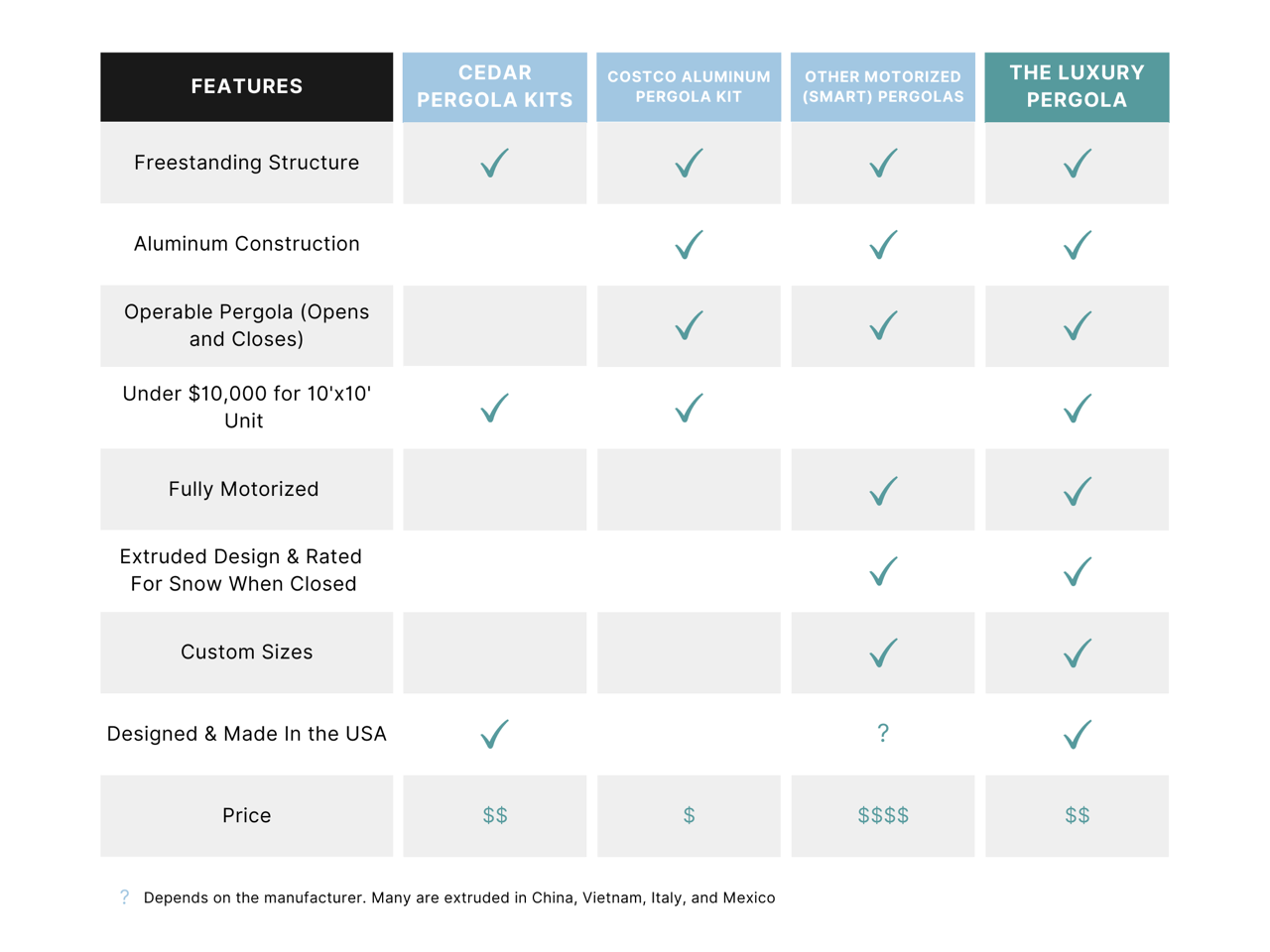 Now what Jim seemed to like the most was that he got a great value purchase with his louvered pergola. He looked briefly at the Costco Mirador Pergola, but didn't think that it met his needs.
He even briefly considered a pergola vs. a gazebo, but that didn't meet his deck needs. So he looked at different pergola cover products out not he market, and found that the best free standing pergola kit available was also one of the best overall pergola kits of the year.
So rather than get the 12 x 16 pergola he got a kit that would perfectly fit his needs.
Jim's Overall thoughts and Final Impressions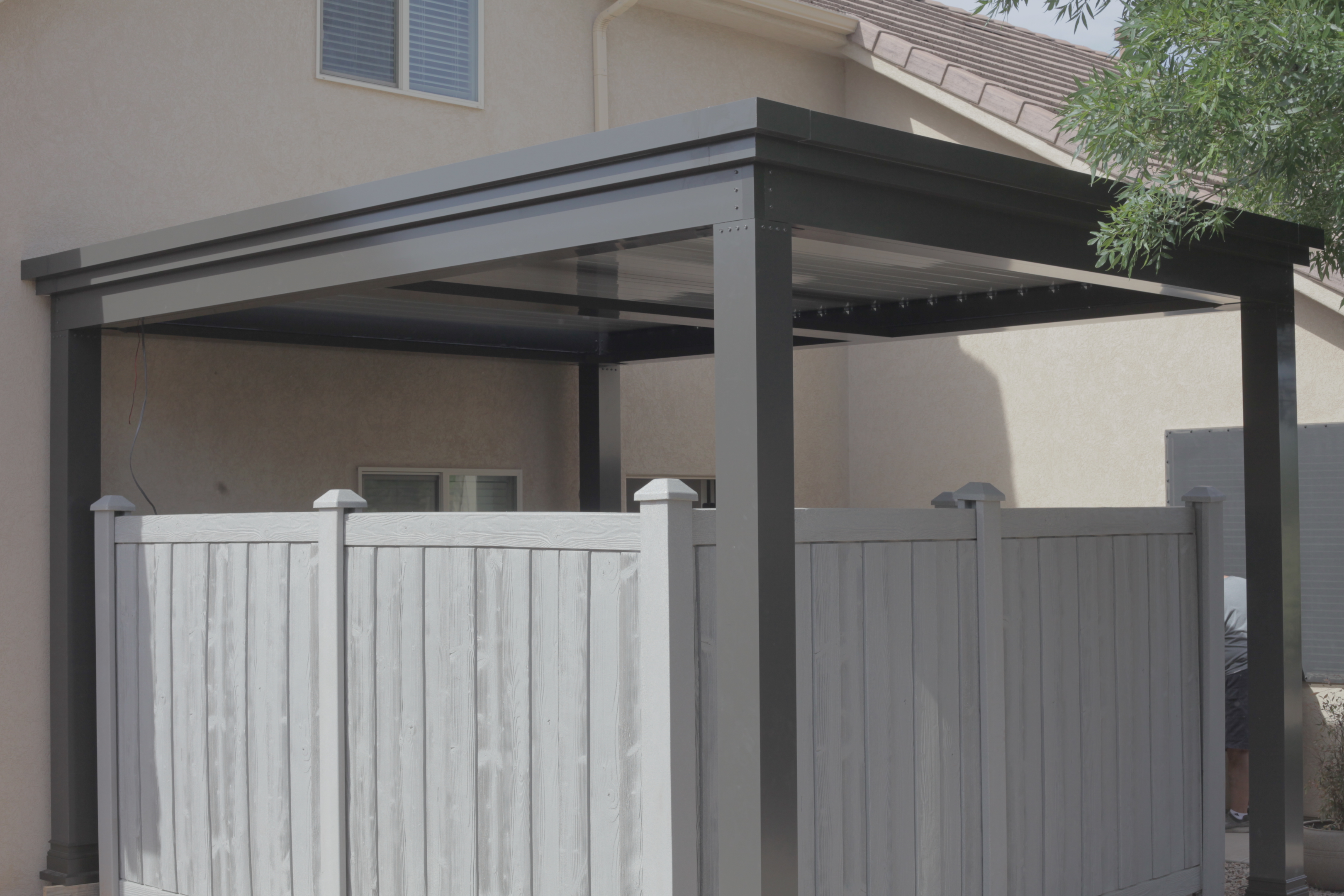 Jim was a big fan of his pergola. He required an additional line of electricity (photographed on the left) and will wire a fan in the future. The design perfectly fit with what he hoped to achieve with his outdoor space.
This aluminum pergola kit included some crown moulding, base trim, and a center beam accessory. Jim found the instructions to be straightforward and understandable and the product designed to last a lifetime.
Jim mentioned that he would recommend the Luxury Pergola to his friends and family if asked and even mentioned that if there were prospects in the future who wished to purchase one, they could take a look at his.
The journey to Utah was a wonderful trip, the sunlight, comradery, and ability to get in a good days work made it great. Building the best modern pergola kit in the world also helped to make things even better.