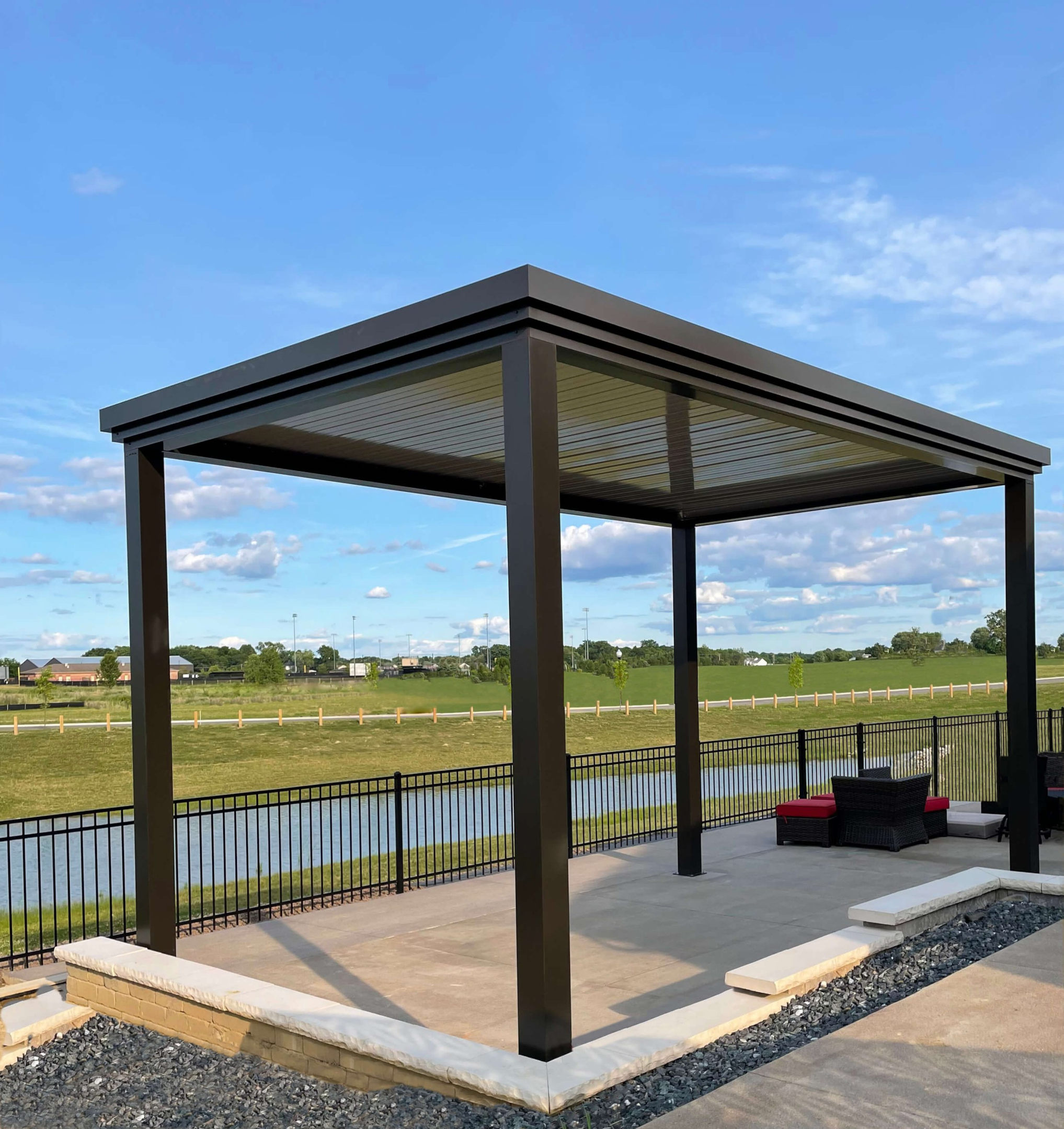 Everyone knows those hot summer days where you are in the backyard with the birds chirping, the neighborhood kids playing, and the sun beating down on you. It would be perfect, if you just had some shade.
That's where a great pergola kit comes in handy. You can get all the shade you want and extend your outdoor living space.
It's a great way to relax and unwind after a long day with your friends and get the kind of cover you deserve. In this article we will be discussing the best pergola kit options out there. Different materials to consider, and how you can customize them for your outdoor space.
If you don't want to read the whole thing, we will give you a quick recommendation for your build.
The Luxury Pergola Kit is the best pergola kit you can possibly get for your backyard and it can work in any weather conditions.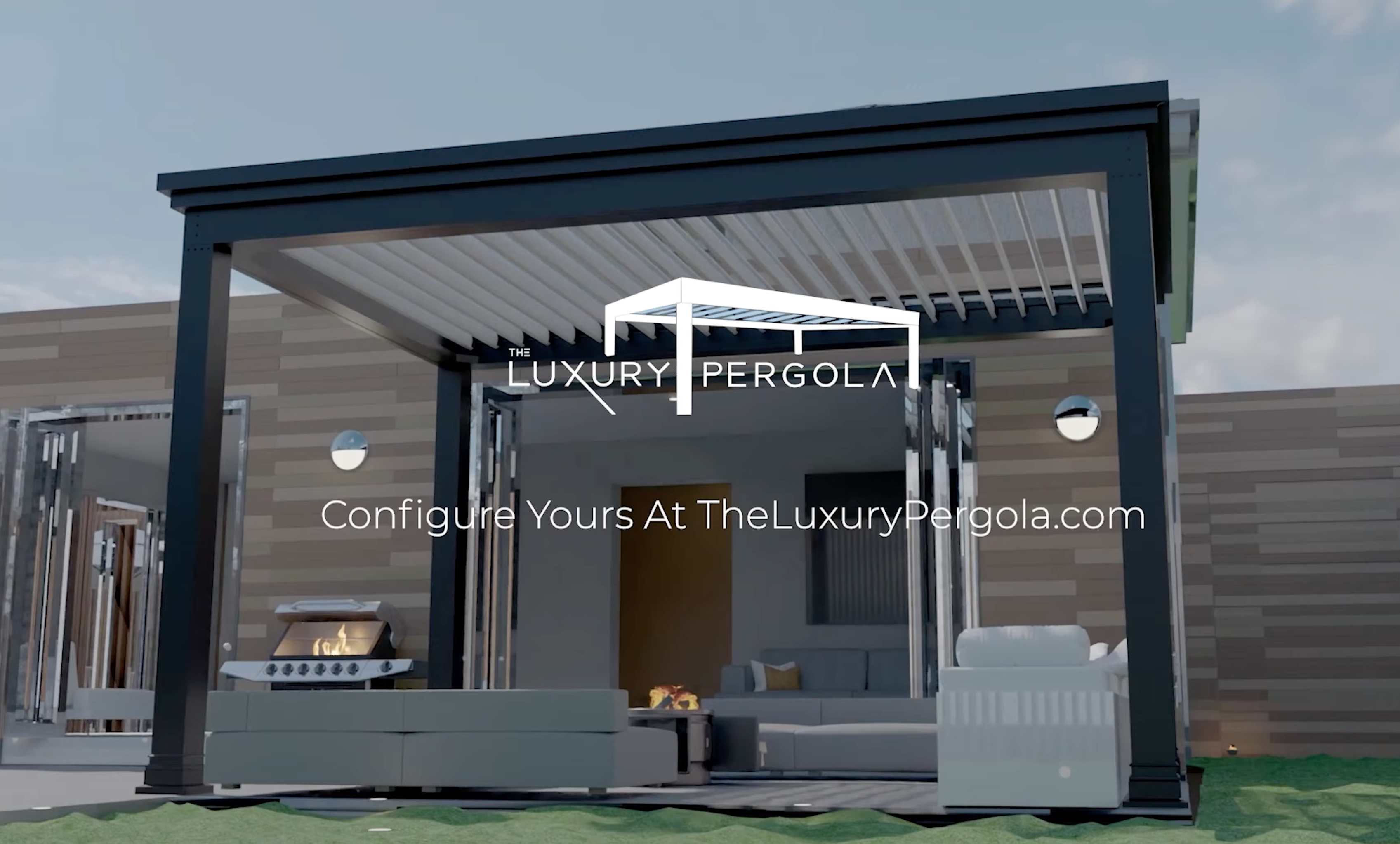 Table of Contents
Why Choose a Pergola Kit with a Roof?

When looking for just the right amount of shade, protection from the rain, and material that won't rust or tarnish, then you definitely need to consider an aluminum pergola kit. Now a traditional pergola won't give you the benefits of a pergola with a roof.
That's why these new open and closing pergolas came onto the scene. They an offer a beautiful addition to your house and shade for your family. These louvered pergolas offer all the benefits of a traditional pergola, but gives you protection from the elements.
Now louvered pergolas will give you more shade than a traditional pergola, but you'll definitely need two people to build the structure.
What to look for in a Louvered Pergola Kit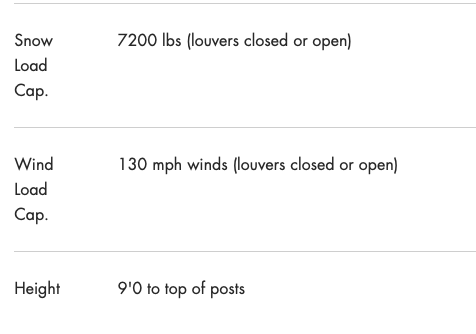 When looking at a louvered pergola kit, there are a variety of styles, different model options, and prices to consider. The most durable pergola material is going to be aluminum, but vinyl can be a decent option as well.
Louvered pergola kits can come in manual or motorized units. None of them require the complex cutting of materials that provide poor instructions and require specialized equipment.
With the sheer variety of styles and price points depending on your taste, budget, and plan you can almost certainly find a DIY pergola kit that works in your patio or deck.
Choosing the Right Pergola Kit with a Roof
If you're looking for a great pergola kit with a roof, you need to make sure it is built properly and can fit in your area. The size and build quality will be the primary concern before even design.
The best pergola for high winds will not necessarily be the the cheapest option available. You will pay for quality, however.
The three big things to focus on are Budget, size and style, and materials.
Budget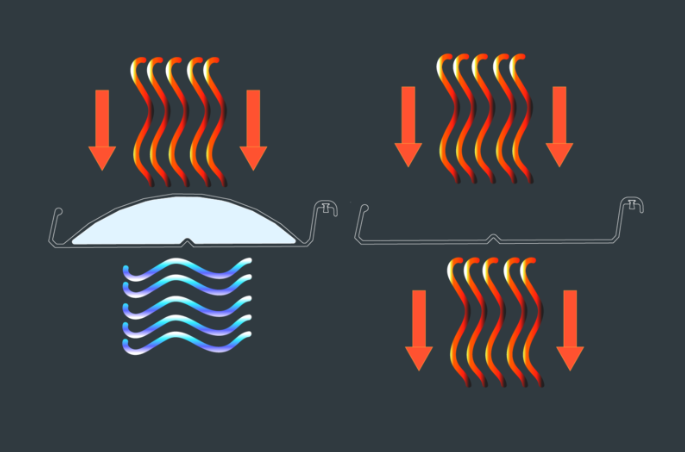 Pergola kits with a roof can range in price pretty dramatically. You can get plastic build design, or you can get products that help enhance your home with an aluminum pergola.
These pergolas can range from a few hundred dollars to a few thousand dollars. The different pergola kits can provide different fits and finishes from hardware to the roof material. The different type of pergola you get will be important to budget when you are looking at finalizing a design.
Size and Styles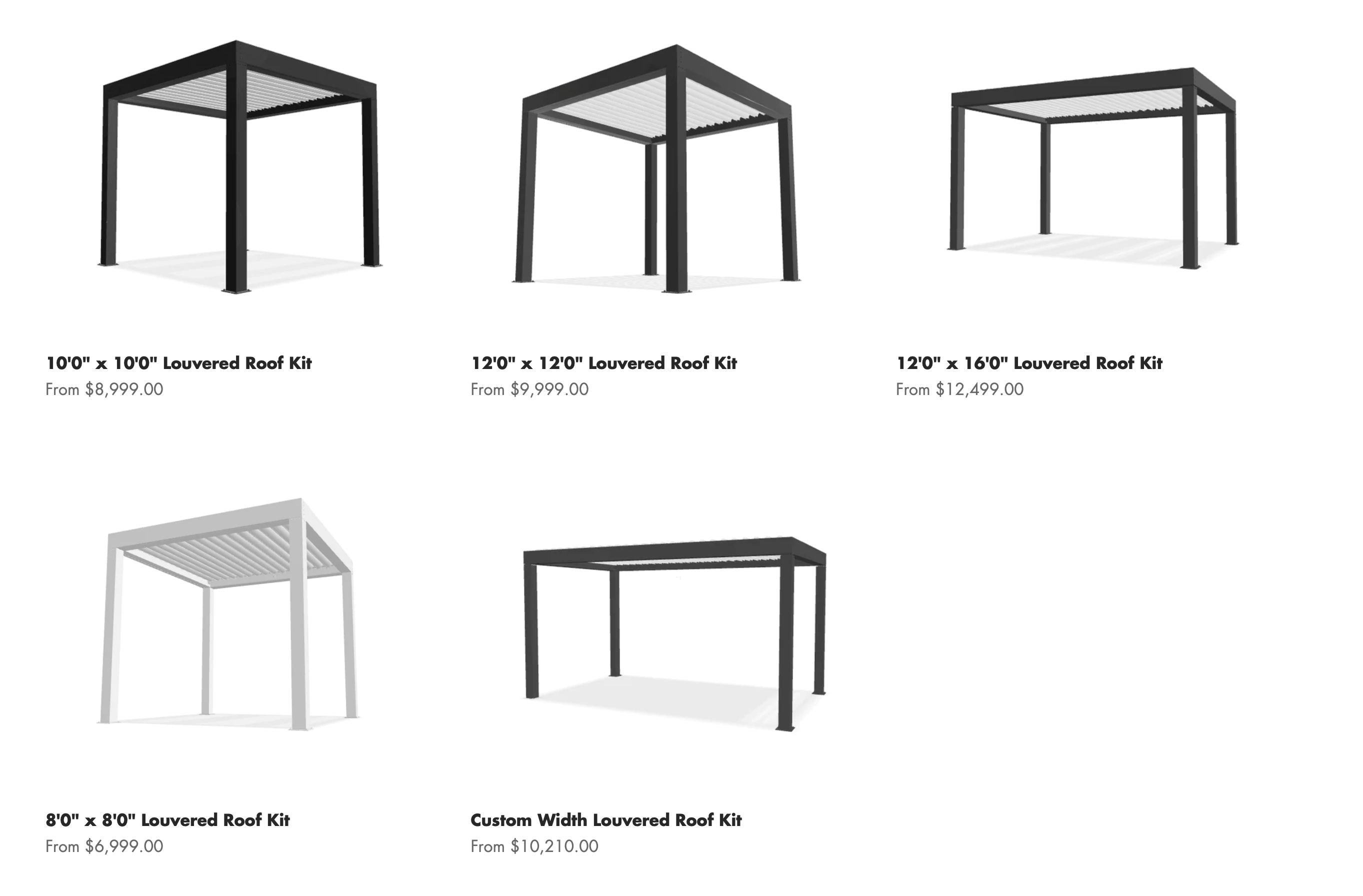 At this point, there are tons of different options for custom pergola kits. You can get a much wider variety of sizes and options, install light, and even do a custom DIY build of your pergola kit.
The smallest options for these pergola kits is an 8 x 8 pergola that can help cover you from eh sun and has pretty decent price for a sale.
It will come down to what kind of design you desire. Do you want a rustic look or something more modern pergola kit. Do you want to worry about rot and how will different models enhance the beauty of your outdoor space.
Material to Consider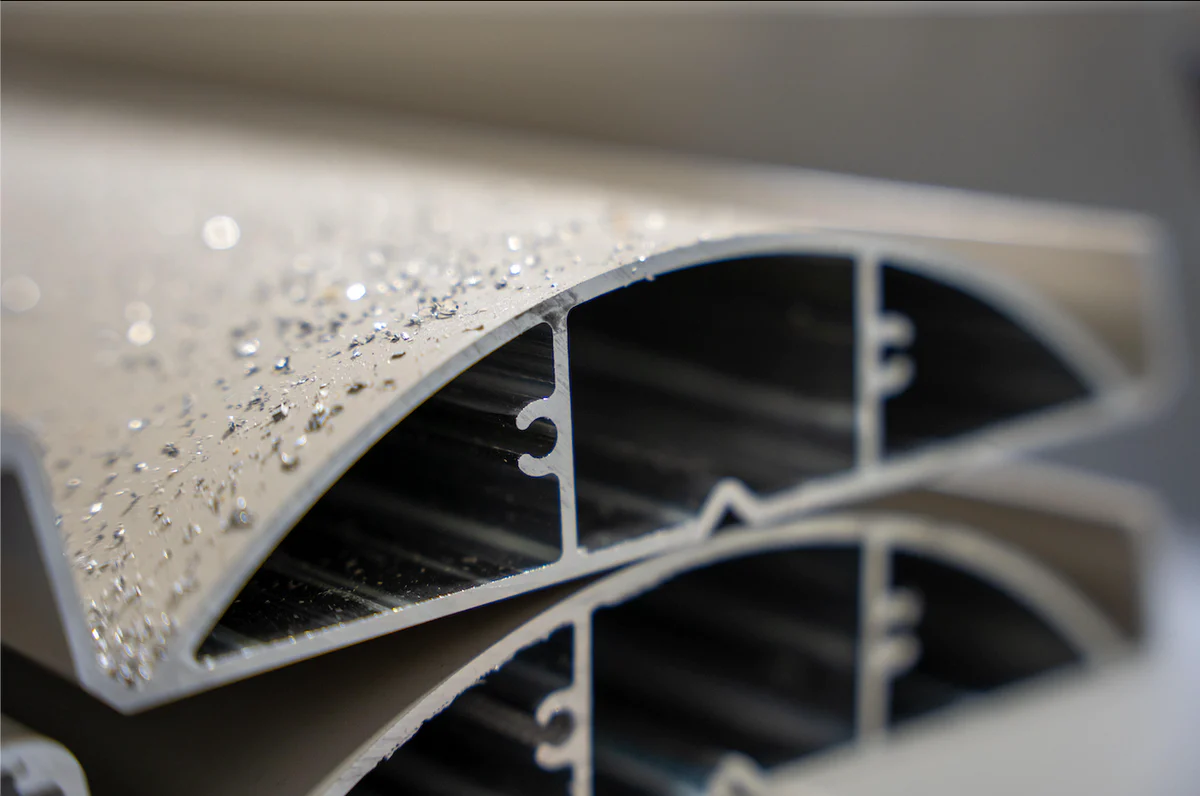 Now when you're looking for DIY pergola kits, you need to consider the different materials you can get. If you want the most durable pergola material, aluminum is the way to go.
However, there are some maintenance free vinyl options that can give you some color and inspiration for your area. The issue with vinyl or plastic is that it can get sun damage and begin to fall apart.
There are also options like cedar to consider when looking for the right pergola. Most of the wooden pergolas are relatively easy to assemble. Although they aren't as good as the best aluminum pergola, they can provide some good cover.
Our Top Pick for Pergola Kits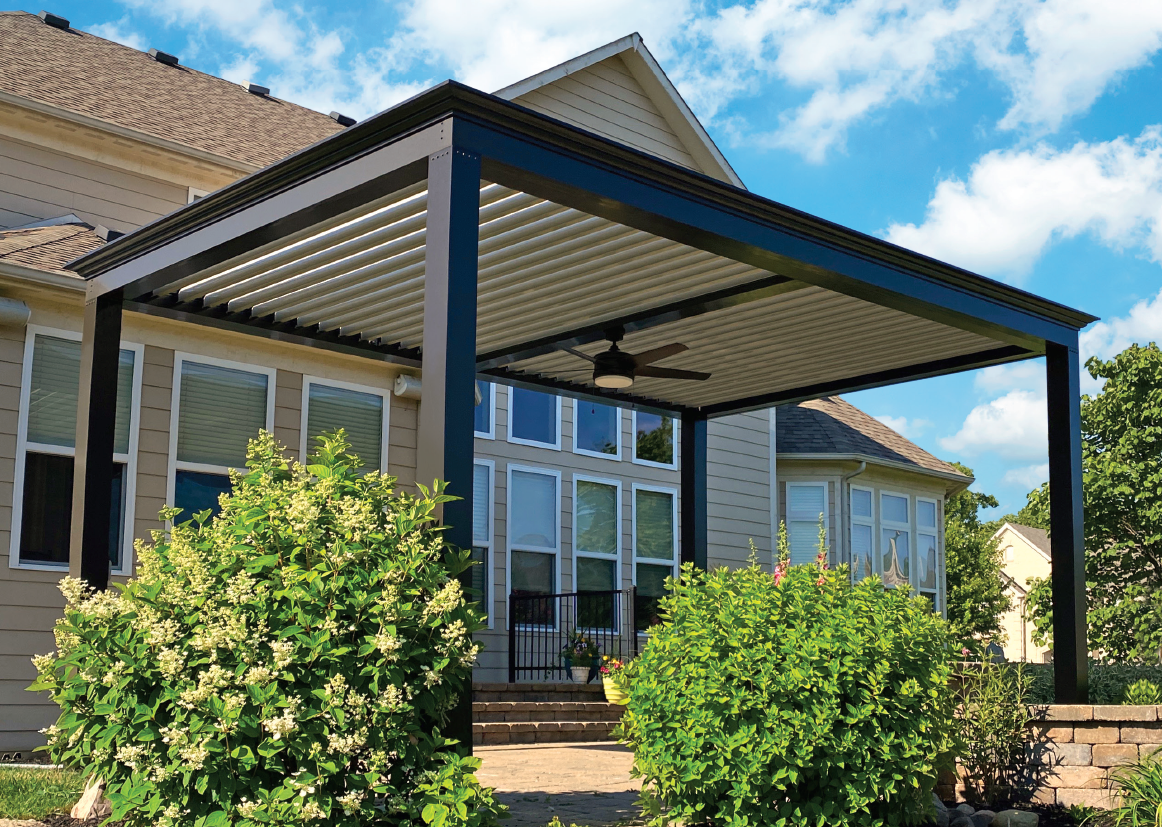 There are plenty of great options when it comes to pergola kits with roofs, but here are our top picks.
#1 The Luxury Pergola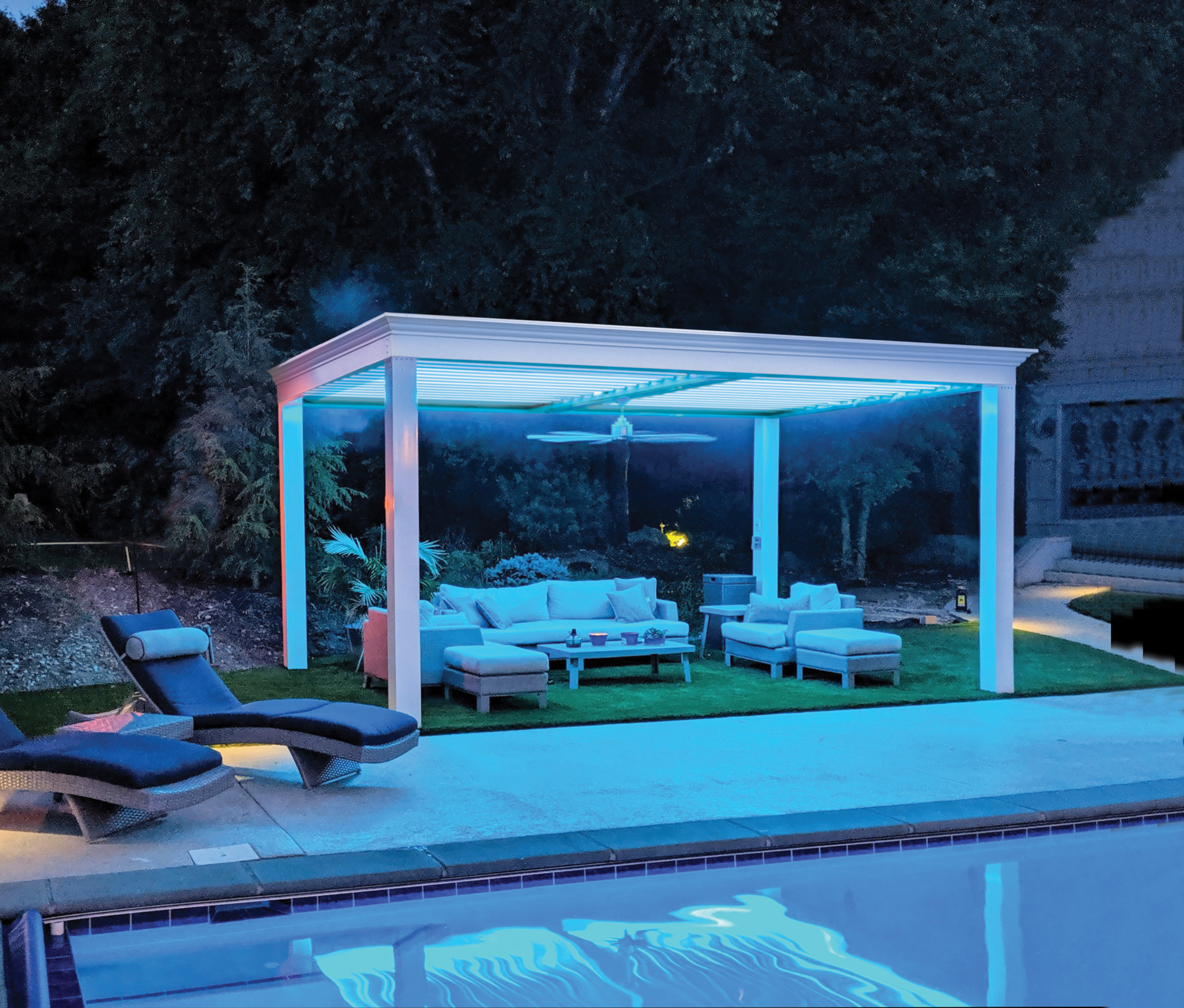 This pergola kit is made from high quality aluminum extrusion and come with fully motorized louvers and some ability customize sizes and add light or a wall. The only downside is they are a bit more expensive than other options like gazebos or vinyl pergolas.
The colors come in white, bronze, or black. You can also get schematic drawings and everything is built to order.
#2 Mirador Pergola
This pergola kit is made of powder-coated aluminum and comes with a retractable canopy. It's available in a variety of sizes and styles, and it's a great choice for anyone who wants a modern and sleek look.
The only downside is that it's not as durable as some of the other options out there.
#3 Purple Leaf Pergola
This pergola kit is made of aluminum and comes with a retractable canopy. It's available in a variety of sizes and styles, and it's a great choice for anyone who wants a pergola that's both durable and affordable. The only downside is that it's not as stylish as some of the other options out there.
Conclusion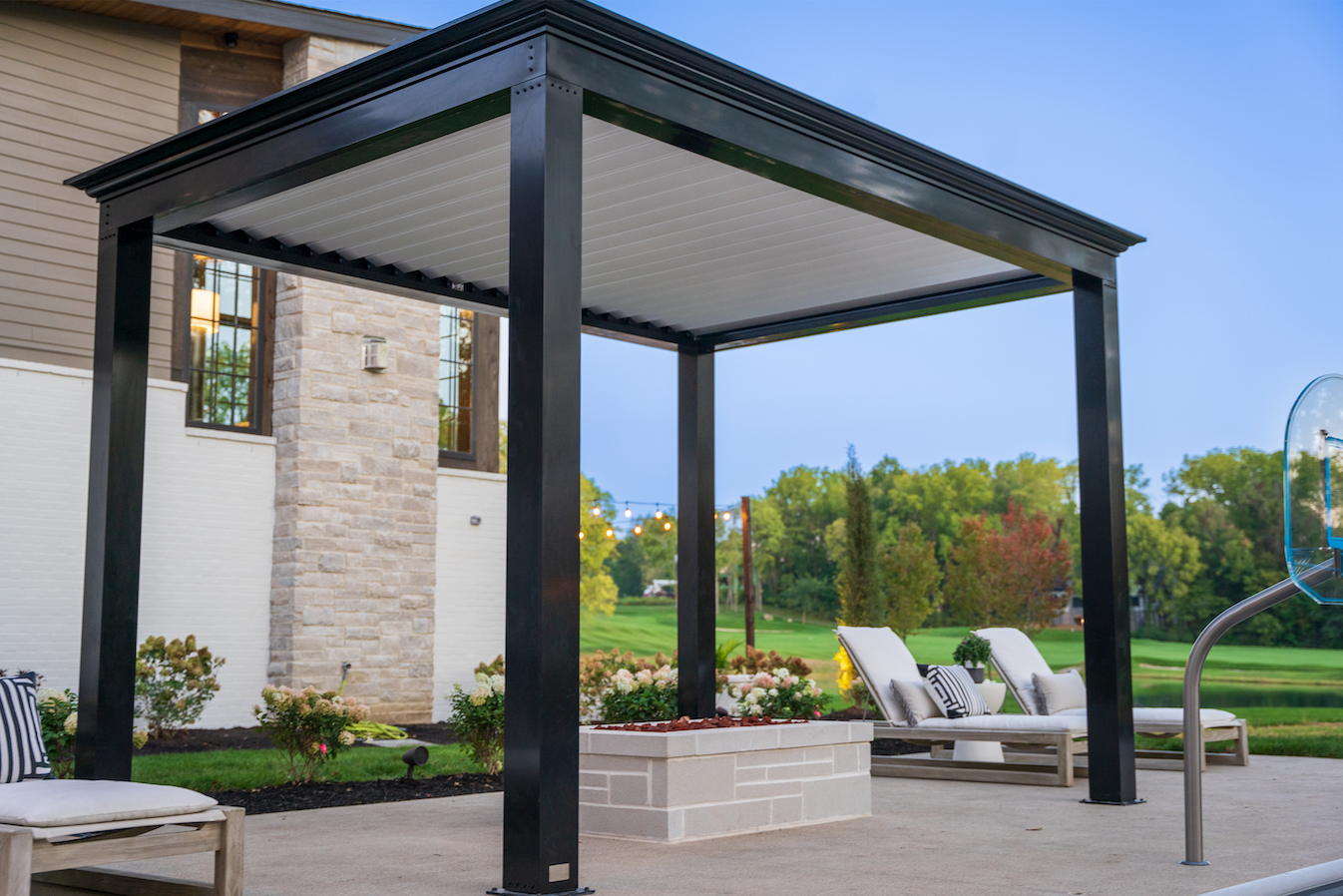 A pergola kit with a roof is a great addition to any outdoor space. It provides shade, shelter, and adds aesthetic appeal to your backyard. When choosing a pergola kit with a roof, consider factors such as budget, size and style, and material and roofing material.
Our top picks for pergola kits with roofs are The Luxury Pergola, Mirador Pergola, and Purple Leaf Pergola. Once your pergola kit with a roof is set up, enjoy it by creating a seating area, adding some greenery, hanging outdoor lights, and hosting outdoor gatherings.
With these tips and ideas, you'll be able to create a beautiful and functional outdoor space that you'll enjoy for years to come.