Options for Custom Pergola Kits in 2023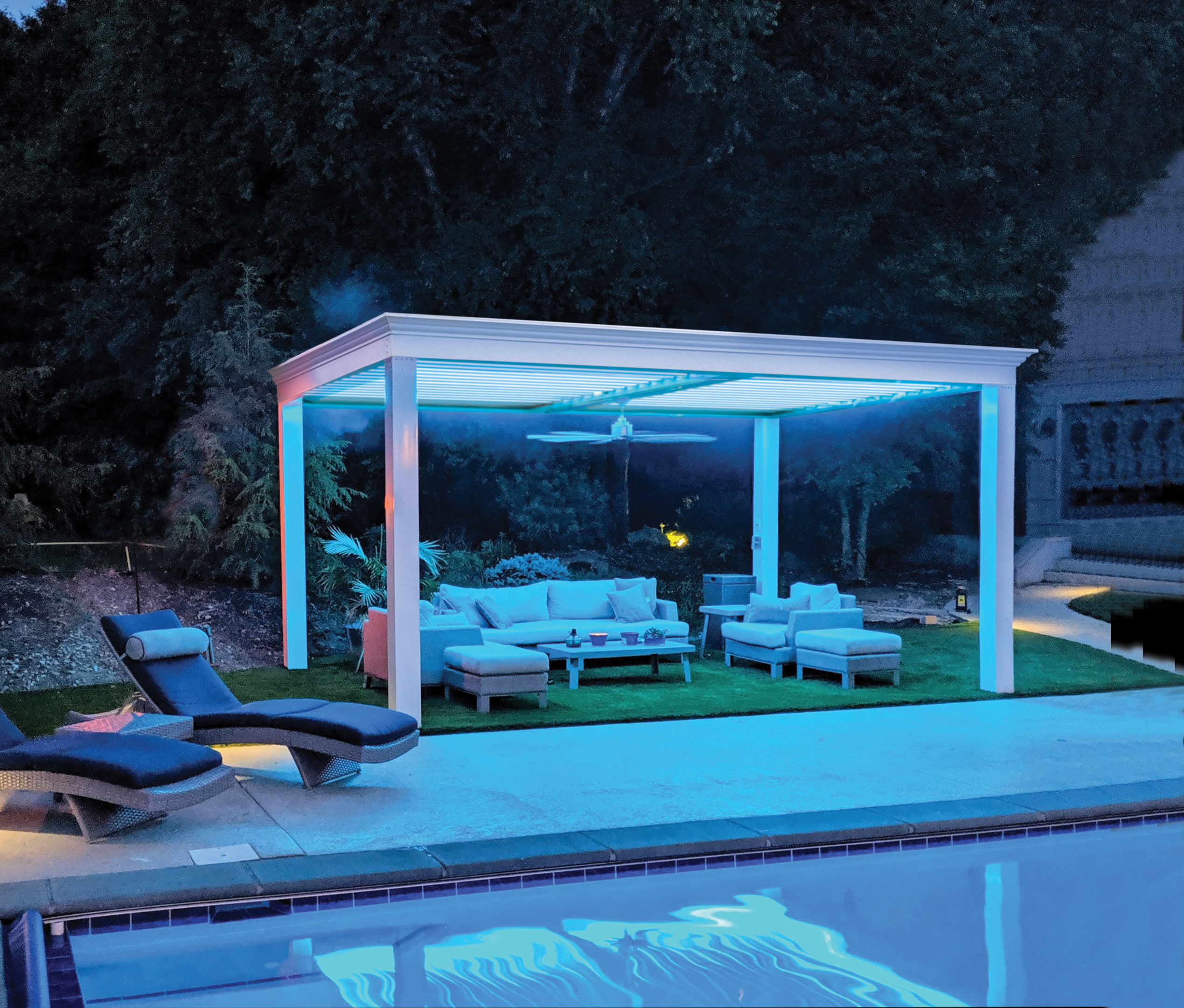 Listen to Article
If you are looking to add a touch of style to your backyard, you should look at some of the great options in the DIY pergola kit market. These are gorgeous structures for your outdoor living space, can provide protection from the sun and rain, and even increase property value.
In this article, we will explain the world of the custom diy pergola kit market and what options you have for backyard pergolas.
The quick answer is:
No kit is 100% "custom"
The Luxury Pergola offers the highest quality kits with the most custom options
Table of Contents
What is a Pergola Anyway?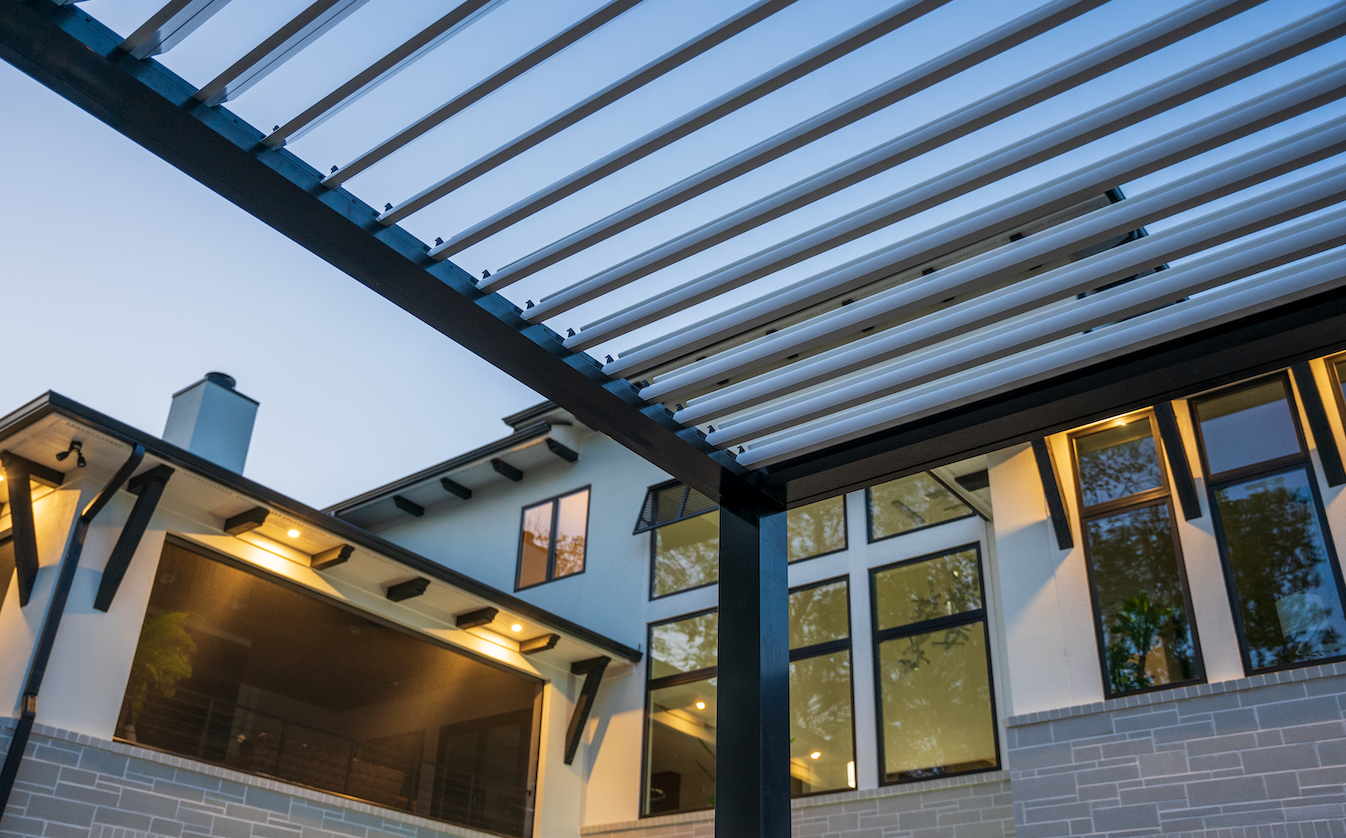 First things first, what is a pergola? A pergola is a free-standing outdoor structure made up of columns and beams that support an open roof. Pergolas can be made from various materials, such as wood, vinyl, or aluminum, and can be customized to fit your specific needs and style preferences.
One of the biggest benefits of a pergola is that it creates a defined outdoor living space. Whether you're looking to create an outdoor dining area or a cozy spot for lounging with a book, a pergola can help you define that space and make it feel like an extension of your home.
Benefits of a Custom Pergola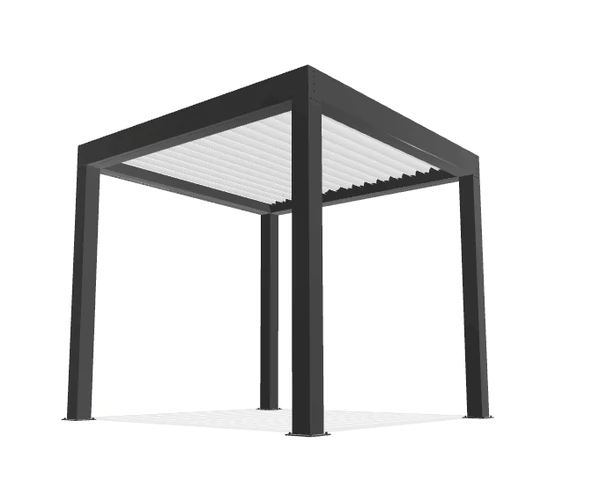 Now that you know what a pergola is, let's dive into the benefits of customizing one for your backyard:
Increased Property Value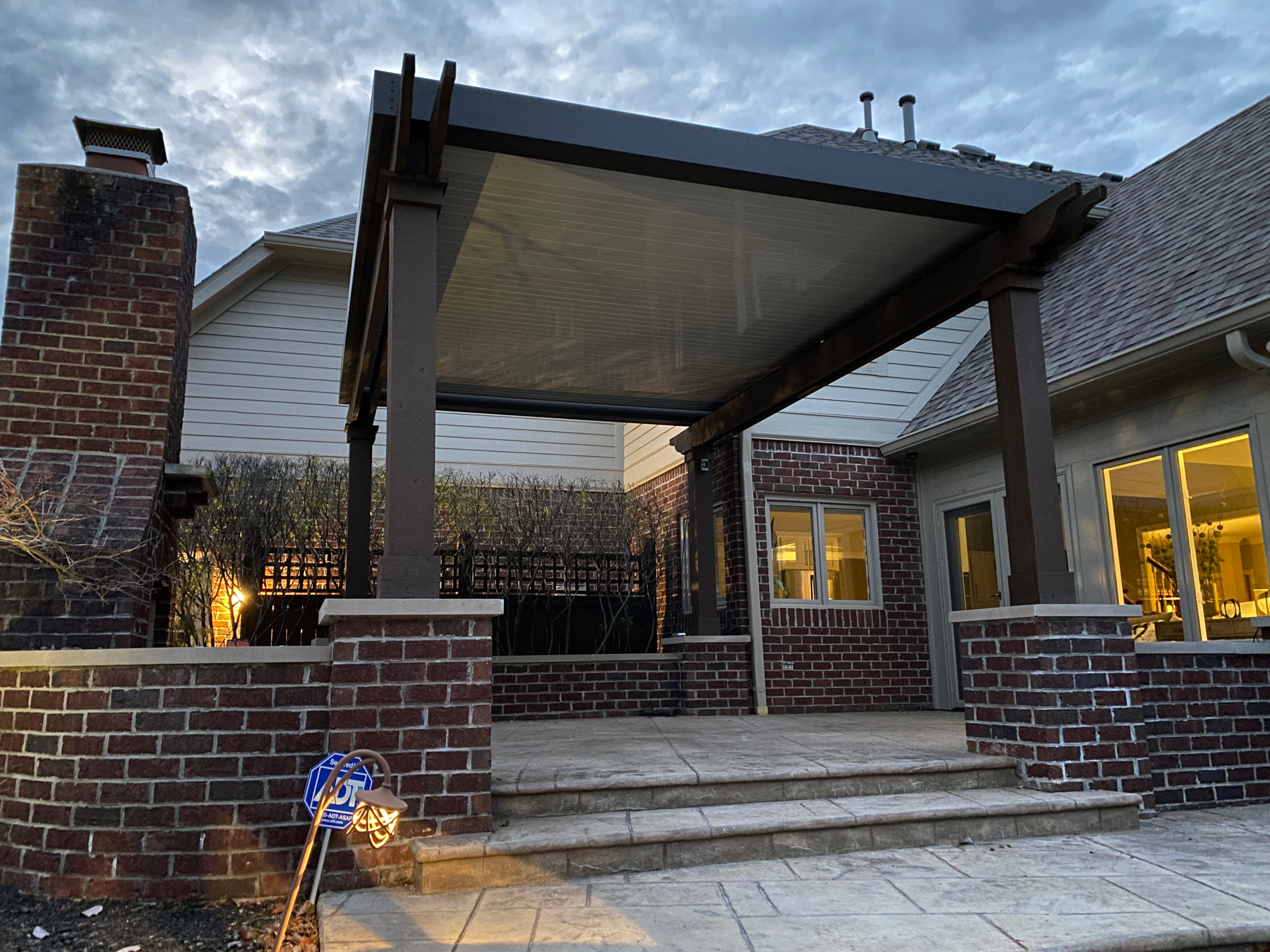 Adding a custom pergola to your backyard can increase the value of your property. According to a report by the National Association of Realtors, outdoor living spaces, like a pergola, can increase your home's value by up to 10%.
Protection from the Sun and Rain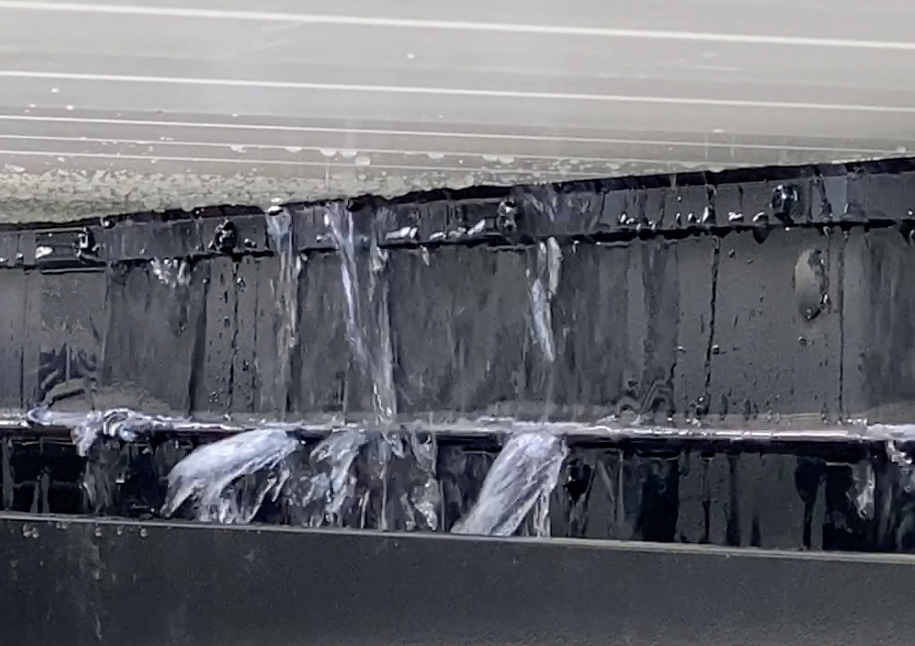 Another big benefit of a custom pergola is that it offers protection from the sun and rain. You can add a retractable canopy or curtains to your pergola to create shade during the hottest parts of the day, or keep dry during a sudden downpour.
Enhanced Aesthetic Appeal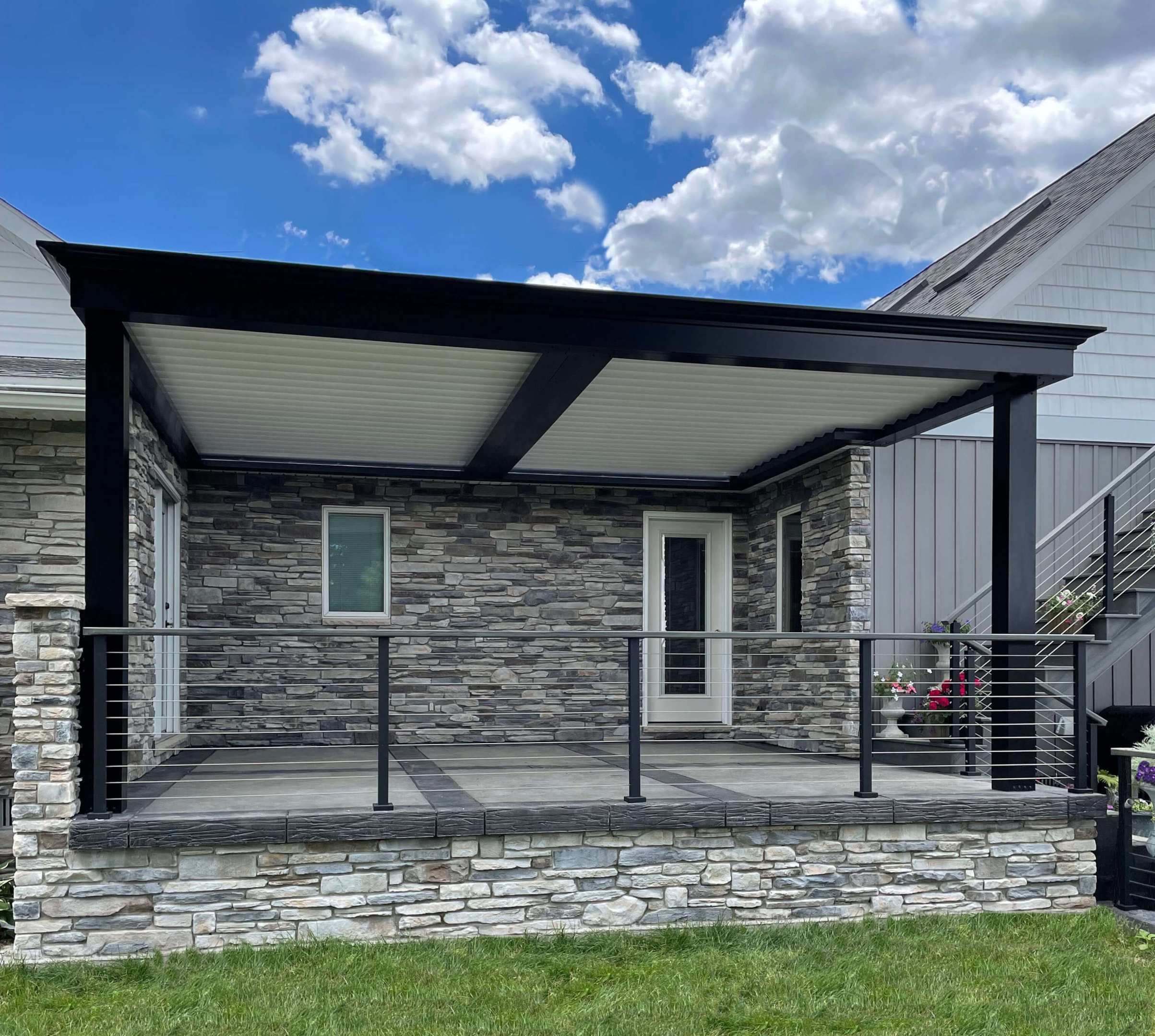 A custom pergola is a stylish addition to any backyard. With the ability to customize the design to fit your specific style preferences, you can create a unique focal point that enhances the overall look and feel of your outdoor space.
Improved Outdoor Living Space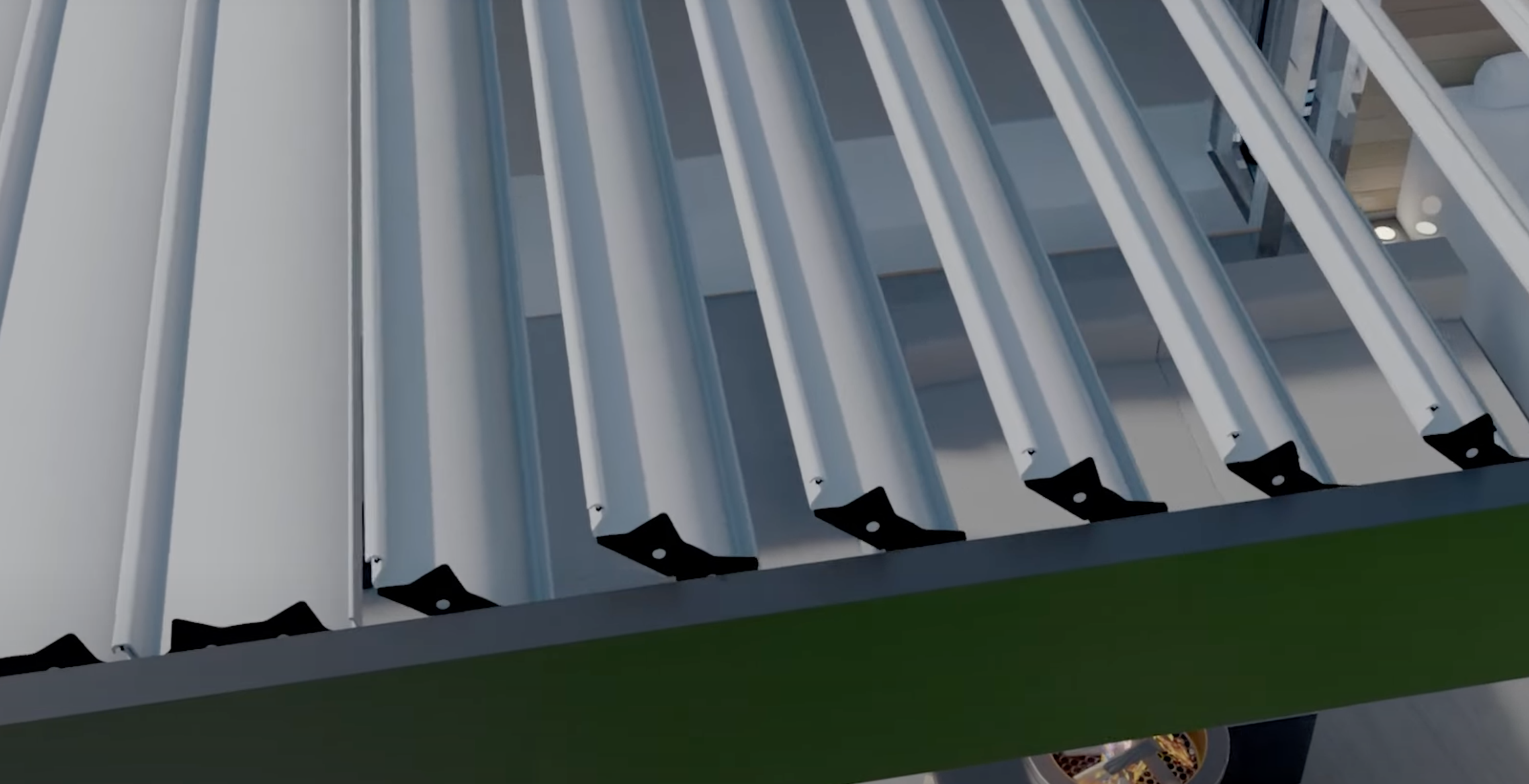 By defining a specific outdoor living space, a custom pergola can help you make the most of your backyard. Whether you're looking to create a space for entertaining or a quiet spot for reading, a pergola can help you achieve that goal.
Design Flexibility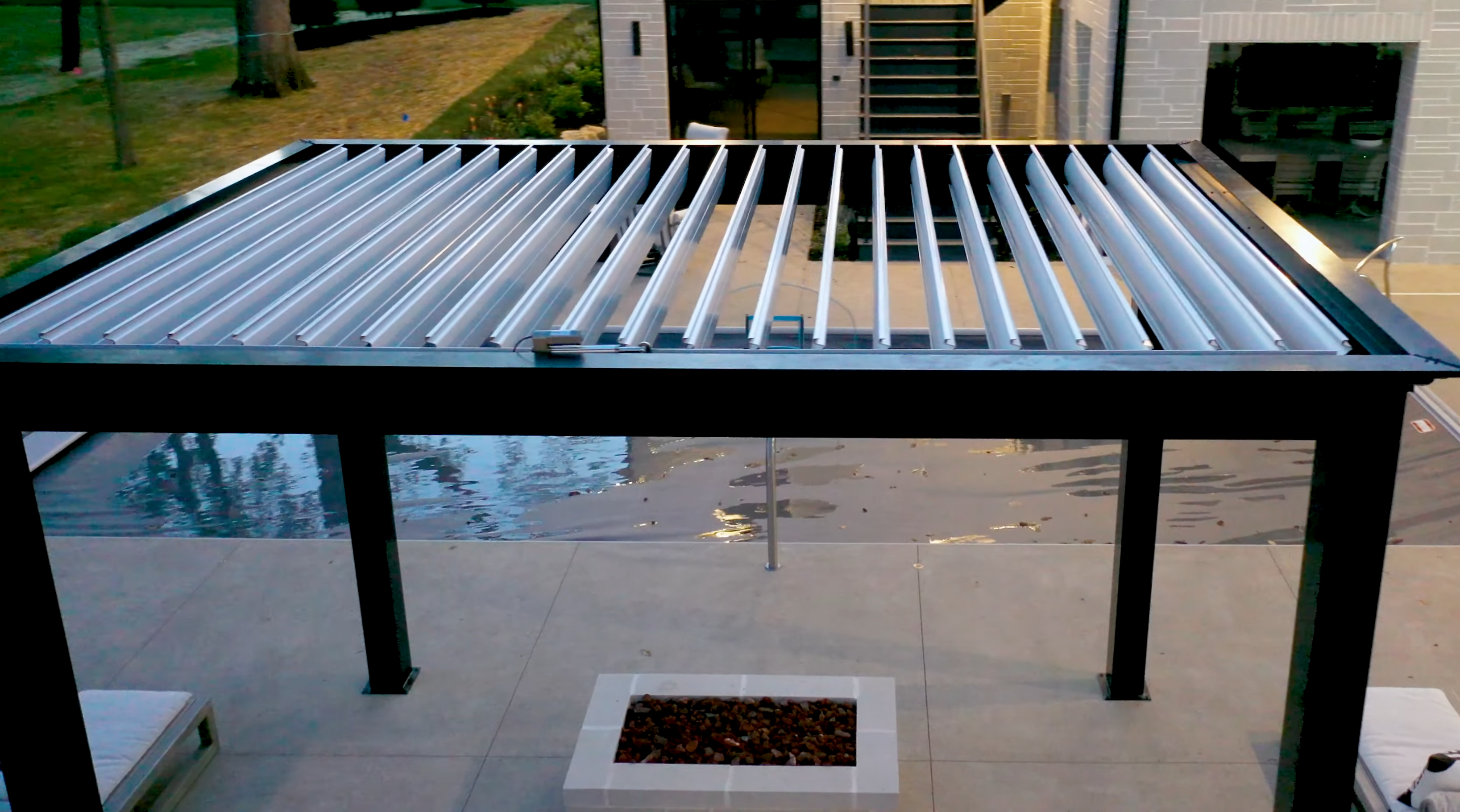 The great thing about a custom pergola is that you can design it to fit your specific needs and preferences. From the size and shape to the material and color, you can create a pergola that is truly one-of-a-kind.
With something like an aluminum pergola kit, you can keep an outdoor kitchen under it without worry, and you can have relatively easy installation when compared to wood. The best pergola kits will come from a small family business or a team with great customer service to help with your project.
Choosing a Custom Pergola Design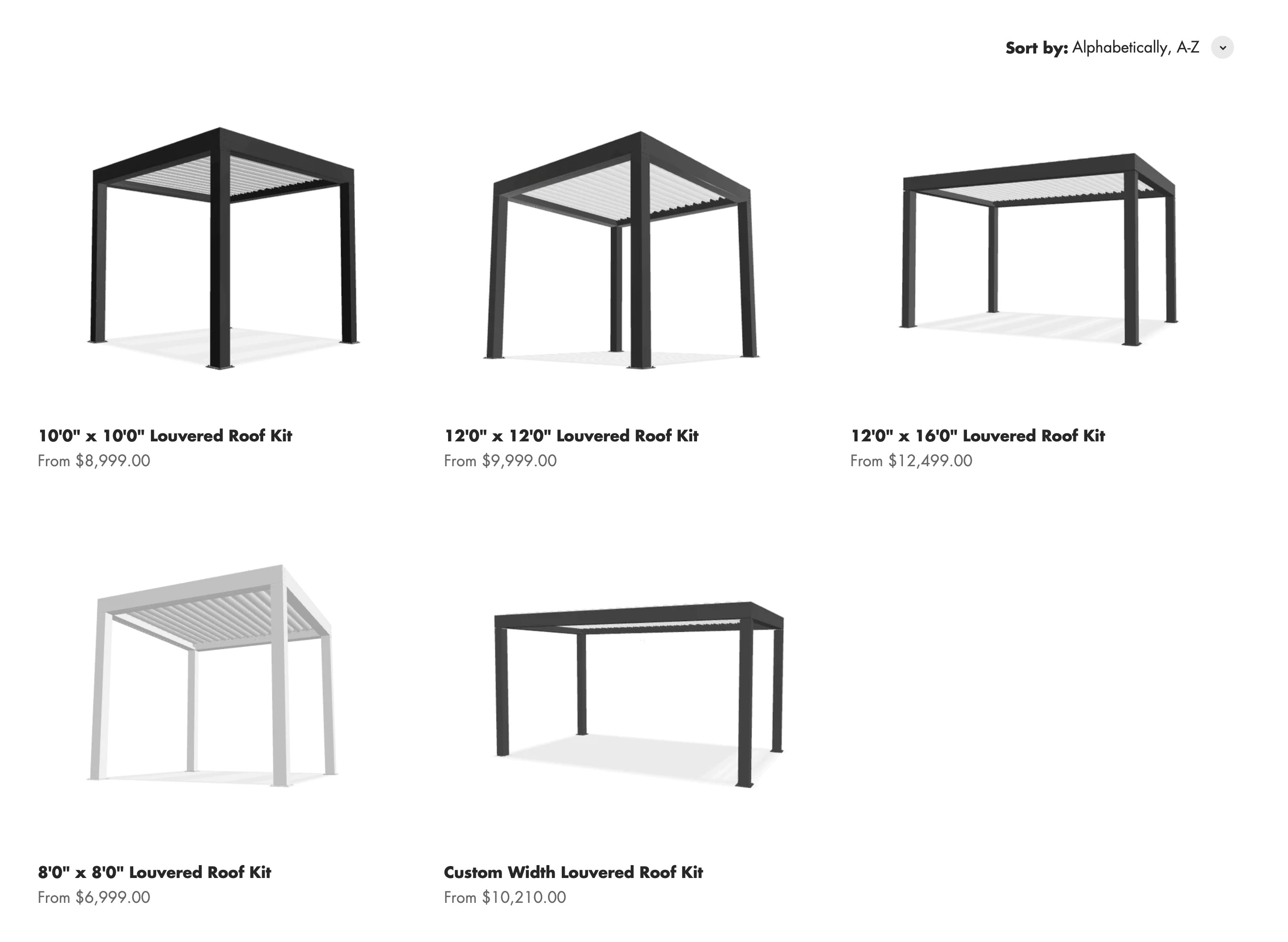 So, you've decided that you want a custom pergola in your backyard. Now, it's time to start thinking about the design. Here are a few things to consider when choosing the right design for your space:
Size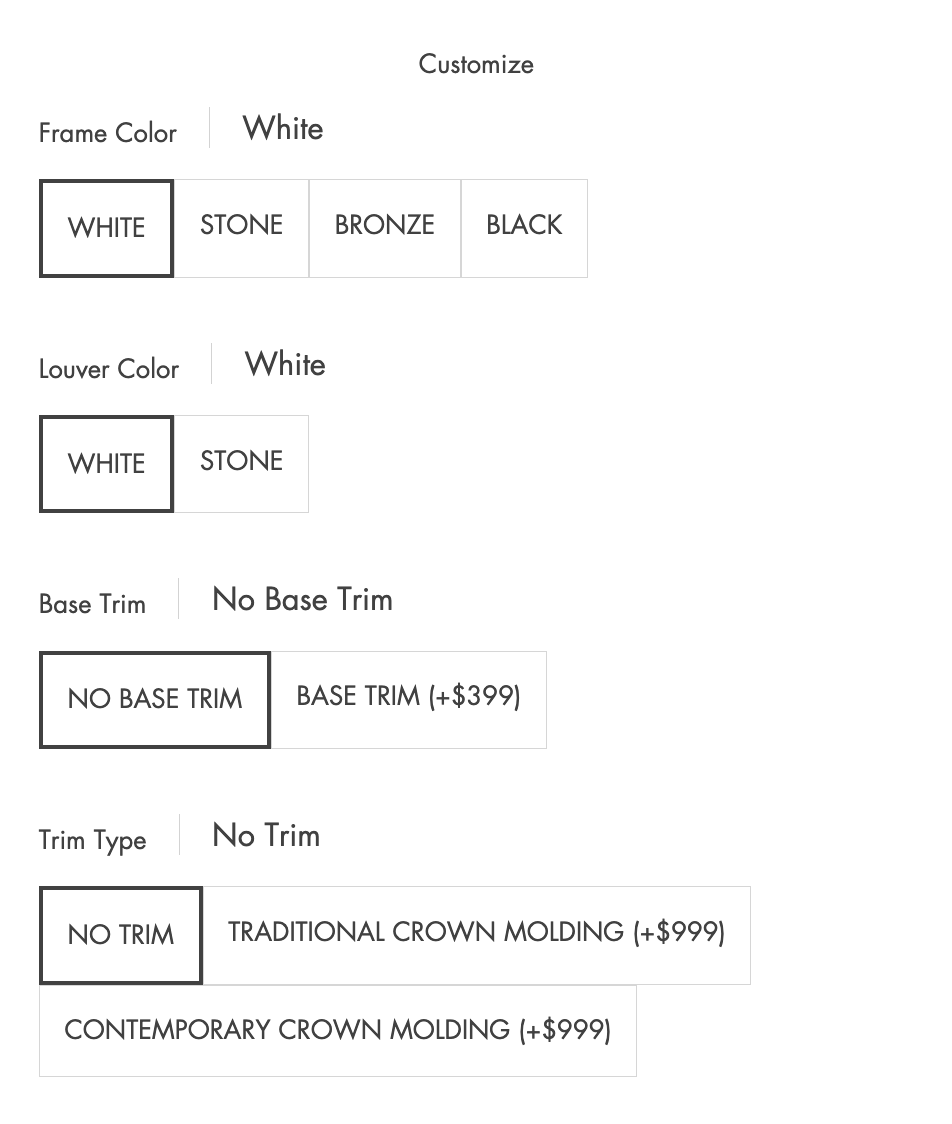 The size of your pergola will depend on the size of your backyard and the specific use you have in mind for the structure. Do you want a small pergola that provides shade over a seating area, or a larger pergola that can accommodate a dining table and chairs?
Material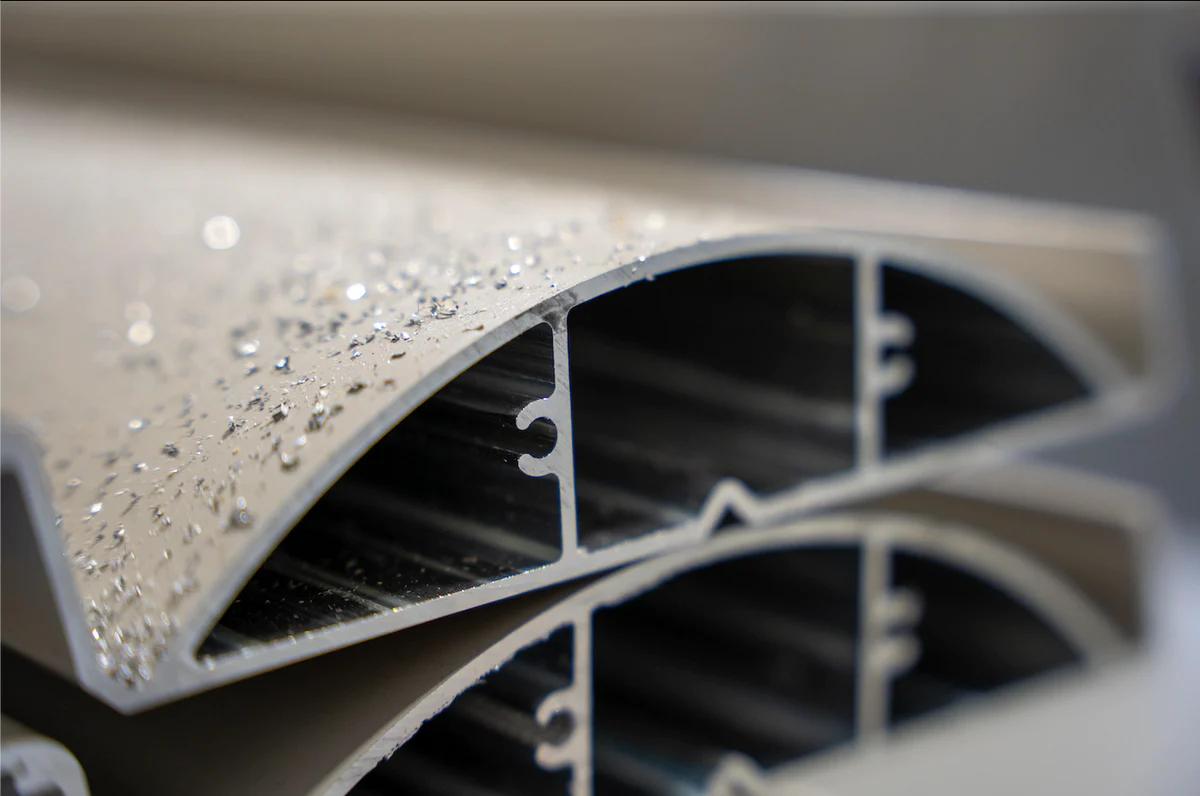 There are a range of materials to choose from when it comes to building a custom pergola. Wood is a popular choice for its natural beauty, while vinyl and aluminum are more low-maintenance options that can withstand the elements better.
The most durable pergola material is definitely aluminum. The best aluminum pergola kit will outperform the vinyl pergola kits in almost every way. Where vinyl pergolas will warp and crack with age, aluminum stays strong for decades.
Style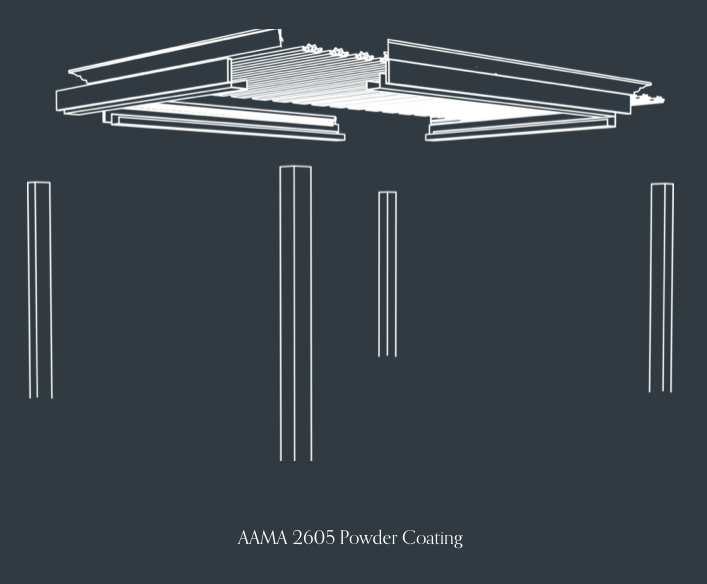 From modern and minimalist to classic and ornate, there are a range of styles to choose from when it comes to designing a custom pergola. Take inspiration from your home's architecture and the overall look and feel of your backyard to choose a style that complements your space.
Customization Options for Your Pergola
Once you've settled on the right design for your custom pergola, it's time to start thinking about the customization options that can make your pergola even more unique and functional. Here are a few customization options to consider:
Lighting
Adding lighting to your pergola can create a beautiful ambiance in the evenings. String lights, lanterns, and recessed lighting are all popular options for illuminating your pergola.
Shade Options
While a pergola can provide some shade on its own, adding a retractable canopy or curtains can provide more coverage during the hottest parts of the day.
Outdoor Heating Solutions
If you live in an area with cooler temperatures, adding an outdoor heating solution, such as a propane heater or fire pit, can extend the use of your pergola into the fall and winter months.
Finding the Right Pergola Builder
Now that you have an idea of what you want in a custom pergola, it's time to find the right builder to bring your vision to life. Here are a few tips for finding the right builder:
Experience
Look for a builder who has experience designing and building custom pergolas. Check out their portfolio to see examples of their work and make sure it aligns with your vision.
Reputation
Read customer reviews and testimonials to get a sense of the builder's reputation. A good builder will have plenty of satisfied customers who can vouch for their work.
Questions to Ask
When meeting with a builder, ask questions about their process, timeline, and pricing. Make sure you feel comfortable with their communication style and that they are transparent about the process.
The Custom Pergola Building Process
Once you've found the right builder, it's time to start building your custom pergola. Here's an overview of the process:
Design
Work with your builder to finalize the design of your custom pergola. This will include choosing materials, colors, and any customization options.
Permits
Depending on your location and the size of your pergola, you may need to obtain permits from your local government. Your builder should be able to help you navigate this process.
Construction
Once the design and permits are in place, construction can begin. Your builder will handle all of the construction and installation, ensuring that your pergola is built to last.
Maintenance and Care for Your Custom Pergola
Once your custom pergola is complete, it's important to maintain and care for it to ensure its longevity. Here are a few tips:
Cleaning
Regularly clean your pergola to remove dirt, debris, and any potential mold or mildew growth. Use a soft brush or sponge and a gentle cleanser to avoid damaging the material.
Maintenance
Depending on the material you chose for your pergola, you may need to perform regular maintenance, such as sealing or staining the wood.
Repairs
If you notice any damage or wear and tear on your pergola, address it promptly to avoid further damage.
Conclusion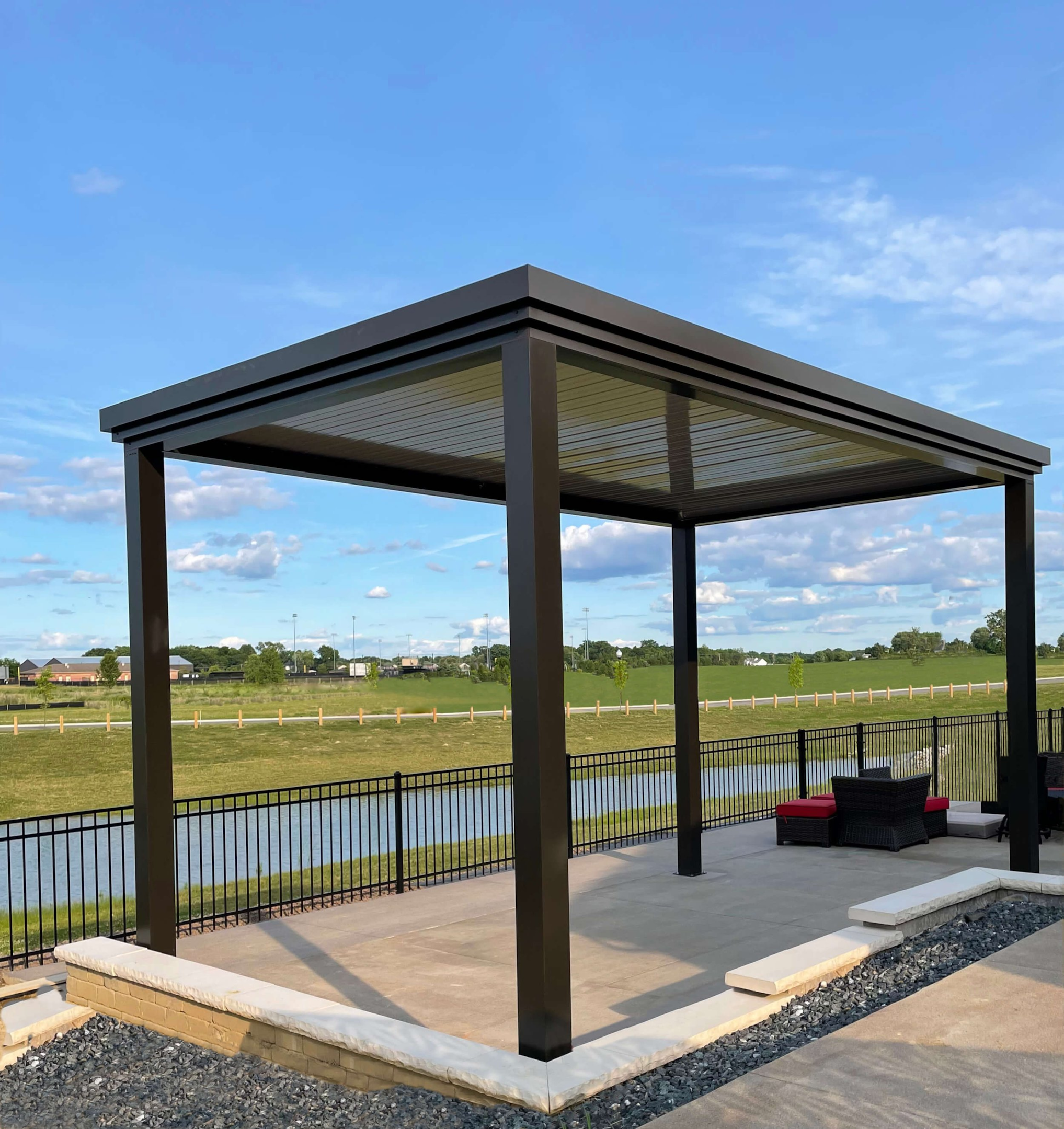 A custom pergola can add a beautiful and functional element to your outdoor space. By customizing the design to fit your specific needs and style preferences, you can create a unique and inviting area that enhances your overall backyard experience. With the right builder and proper maintenance, your custom pergola can last for years to come. So, get started on creating the backyard oasis of your dreams!