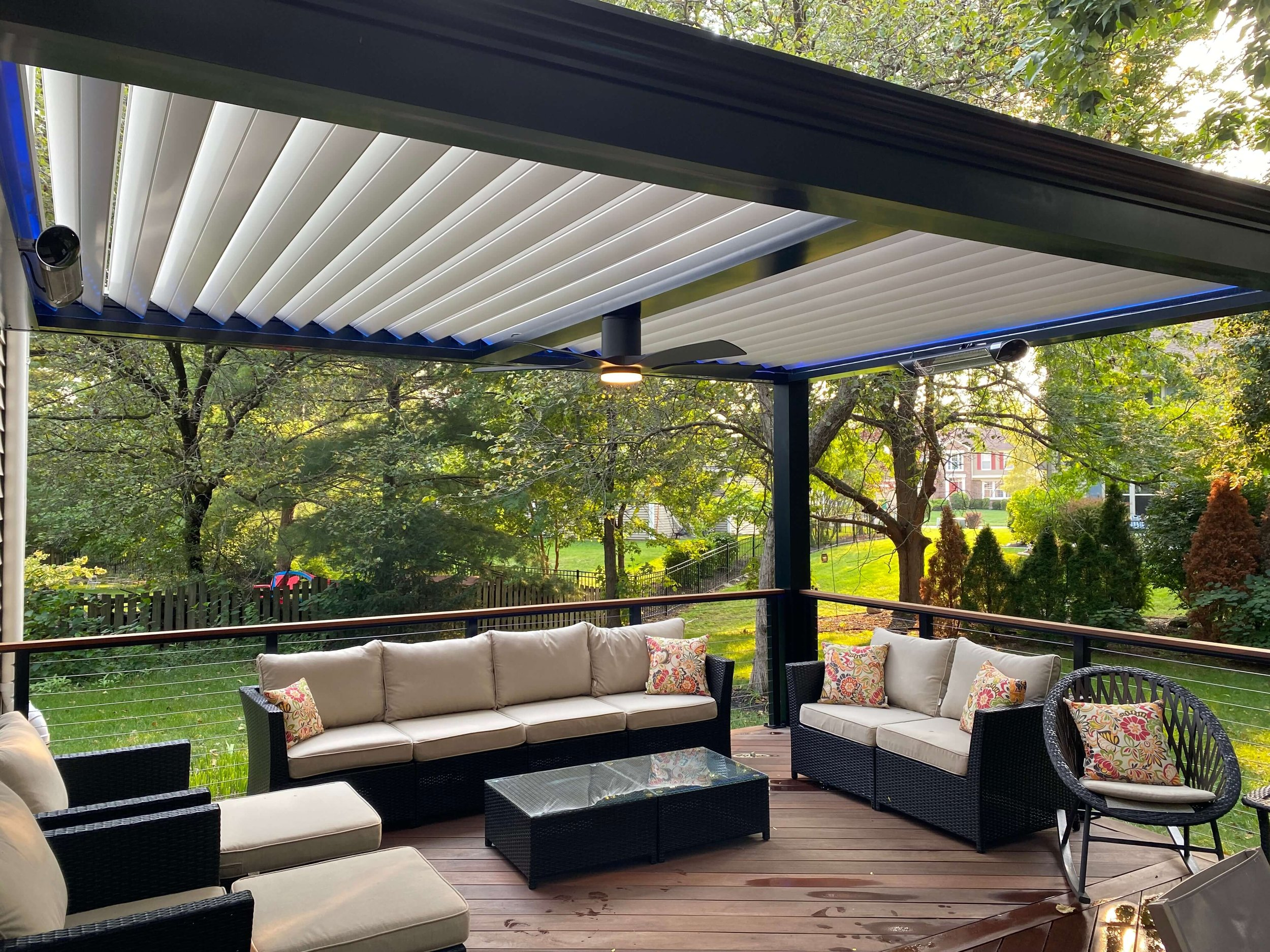 The world of aluminum pergola kits is quite exciting. You get a low maintenance shade solution for your deck or patio and get cost savings when you install the unit yourself.
Now if you're looking for the very best pergola kit in the world, it is going to be an easy answer: The Luxury Pergola
Introduction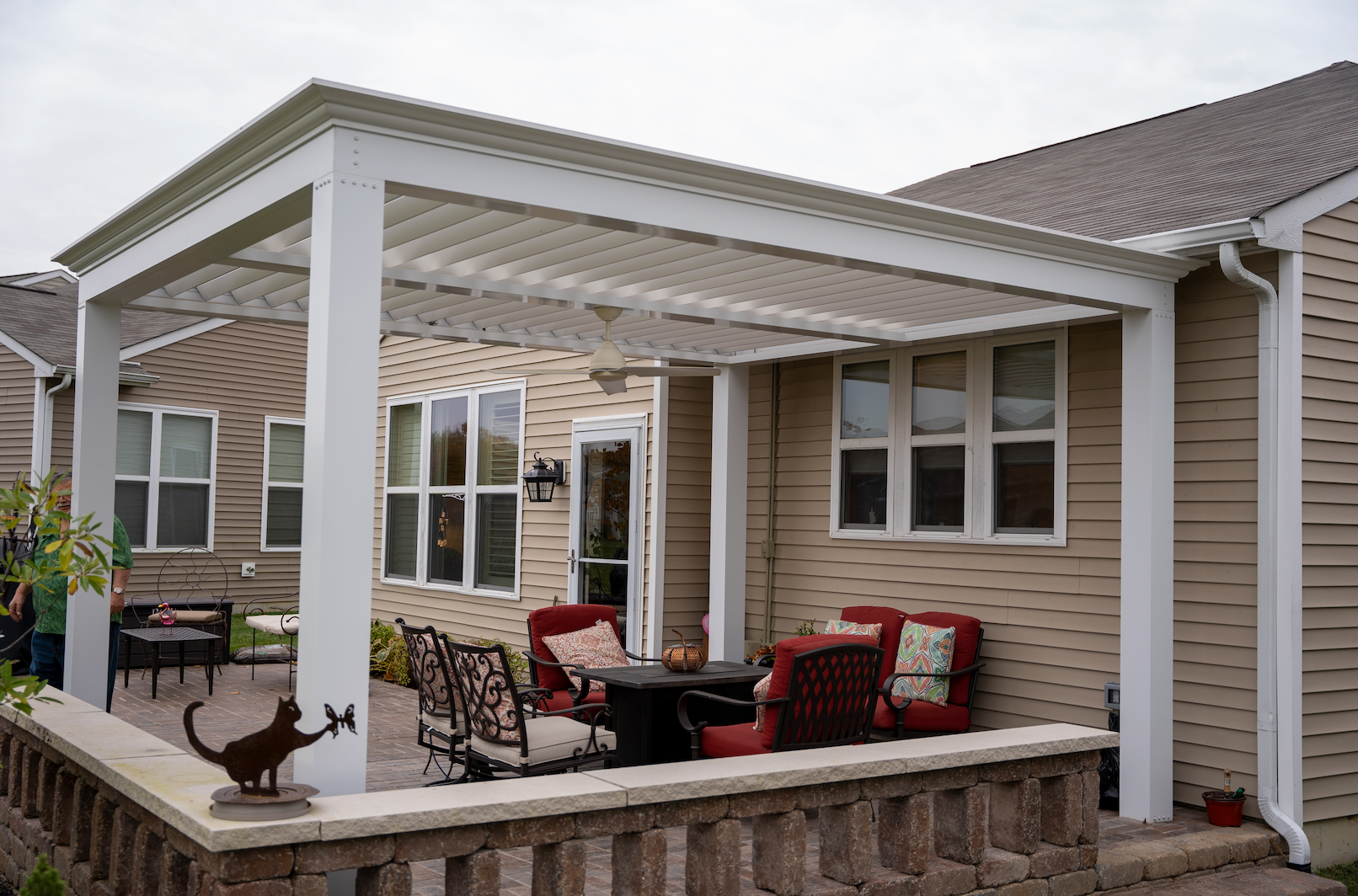 Aluminum pergola kits are a very popular choice for homeowners who want to add to their outdoor living space, with minimal upkeep throughout the year. These kits are made from a light, yet durable metal that is weather resistant, and can stand up to the elements.
This makes them perfect for various outdoor environments. If you are considering the construction of a free standing aluminum pergola kit, then this guide will provide a fantastic overview of the advantages, disadvantages, brands, and even the basic installation process so you can make the most informed decision possible.
Types of Aluminum Pergola Kits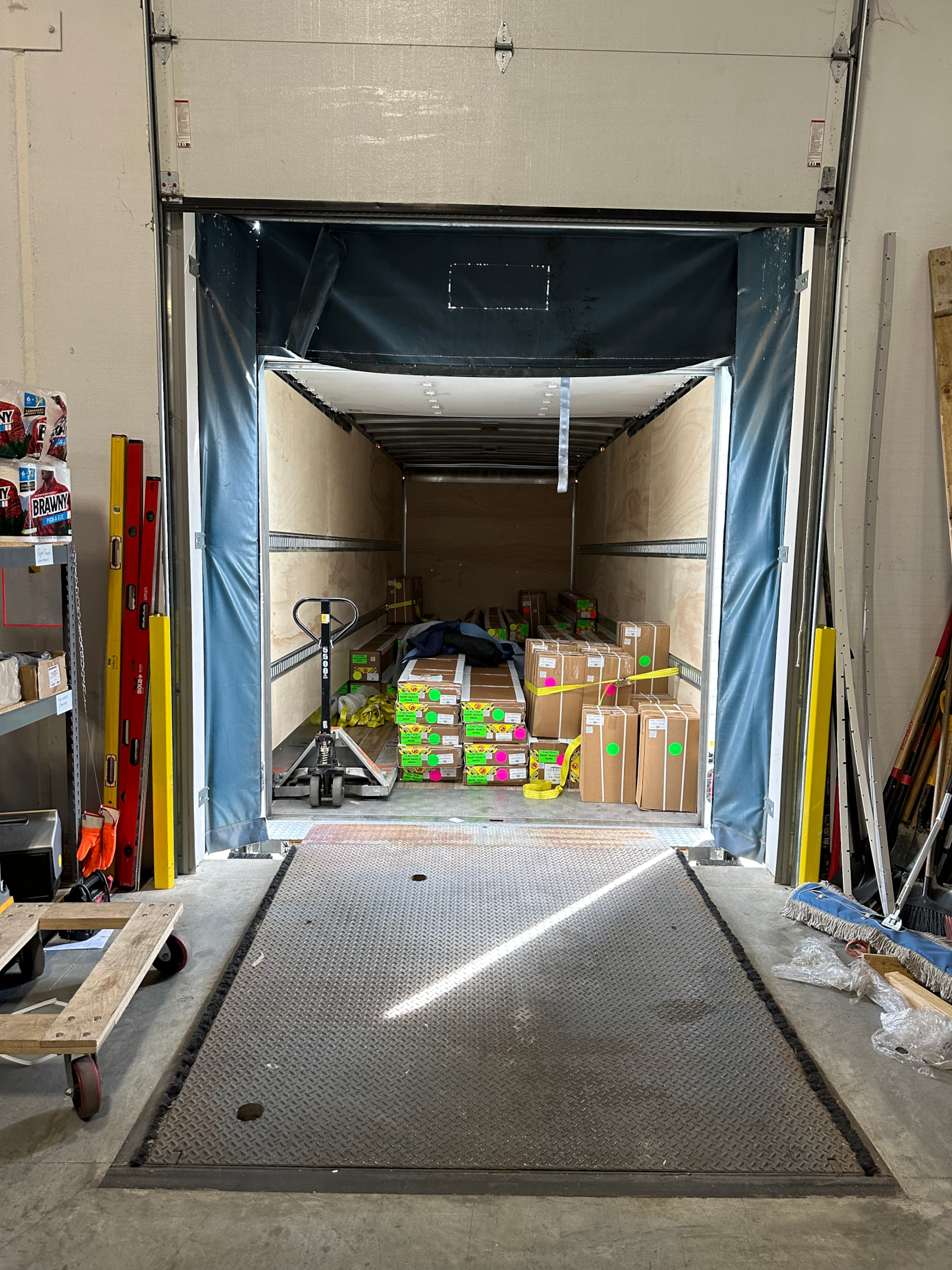 Aluminum pergola kits come in a wide variety of sizes, shapes, materials, and designs to give homeowners a wide range of options from modern design to traditional. The market for pergolas range from aluminum frame kits to vinyl options.
Mainly you want minimal maintenance required and no rust when building a freestanding pergola. The sun can destroy all but the best paint options. Additionally, you can get a variety of different custom trims for any number of aluminum pergolas.
The Luxury Pergola kits offers a DIY pergola where you can choose a variety of different crown moulding and trim options to create a beautiful design that matches your architectural interest.
Ultimately, you also need to determine what the most durable pergola material is. The answer is simple with aluminum being the best for almost any backyard. Aluminum pergolas are fare more versatile and can be constructed in a variety of different styles and designs.
Advantages of Aluminum Pergola Kits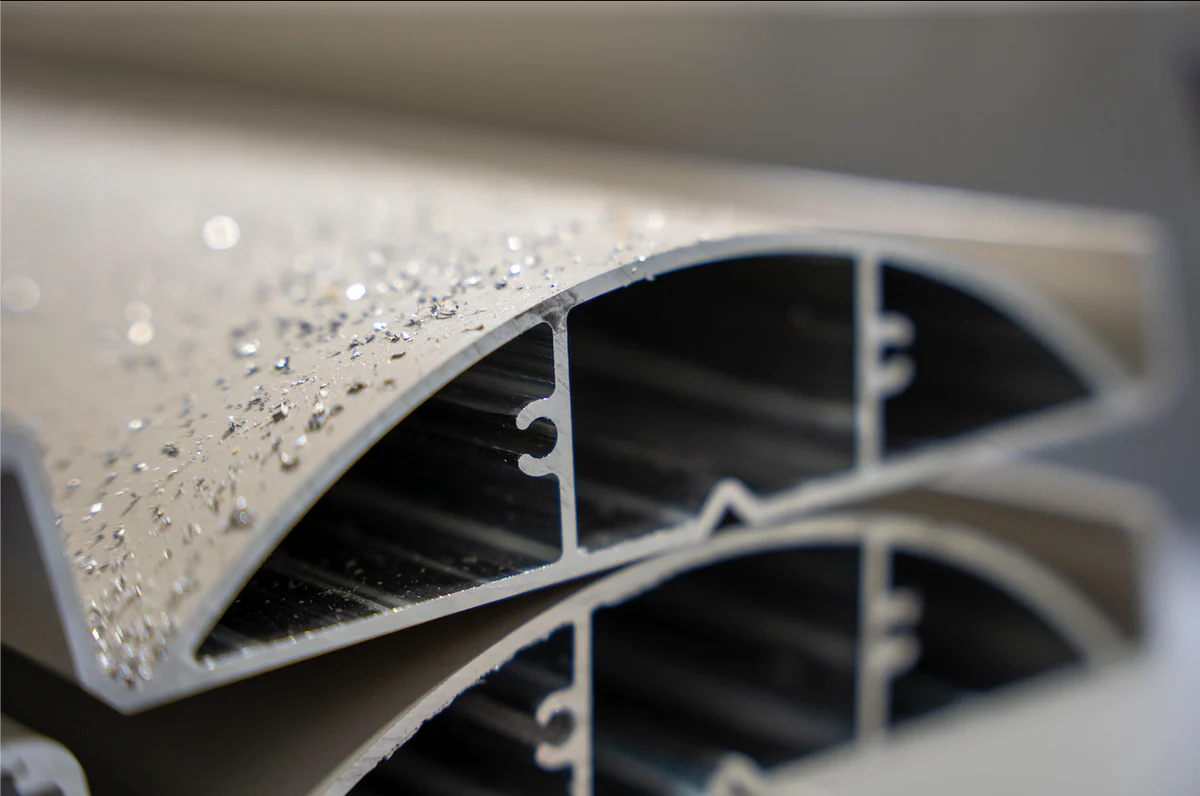 When you are looking at aluminum pergola kits, you may see something called a louvered pergola. With these you get the superior materials with an aluminum structure, but also get a pergola that can open and close.
The style is truly perfect for any covered backyard or garden landscape. The durability of the material provides significant benefits. The frame will be highly corrosion resistant and won't warp, crack or rot like other exterior building materials.
The best aluminum pergola kit will be a modern pergola kit, that can require minimal maintenance, have stainless steel post bases, and provide a variety of shade from the harsh outdoor environments.
There are a few options to consider from the Costco Mirador Adjustable Louvered pergola to the trex pergola kits or even the Luxury Pergola. With most aluminum pergolas, the only maintenance you need to do to maintain the beauty of your pergola is to wash with soap and water.
They are lightweight and easy to install when compared to wood or steel options and are very straight forward to assemble. When installed you will have a stunning and elegant outdoor oasis.
Factors to Consider When Choosing an Aluminum Pergola Kit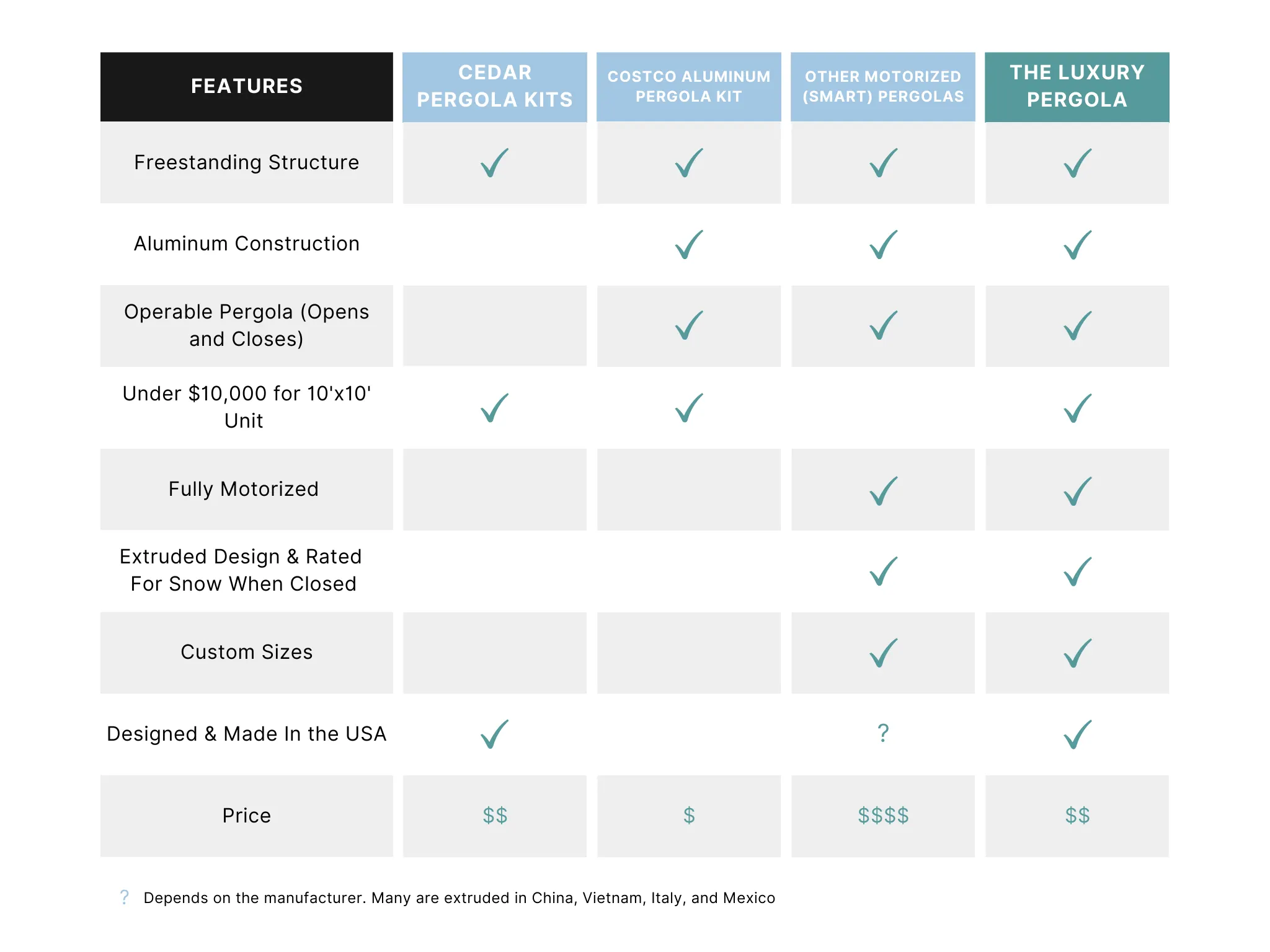 When choosing an aluminum pergola kit, several factors need to be considered to ensure that you get a pergola that suits your style and needs.
Size and shape requirements
The size and shape of the pergola should be determined by the available area in your outdoor living area. Measure the area where you want to install the pergola and choose a size and shape that fits the space.
Color and finish options
Aluminum pergolas come in various colors and finishes, including powder-coated, anodized, or painted finishes. Choose a color and finish that complements the style of your home and outdoor living oasis.
Additional features
Some aluminum pergolas come with additional features such as lighting, fans, or retractable canopies. These features can enhance the functionality and aesthetics of the pergola. Consider your needs and preferences when choosing a pergola with additional features.
Budget constraints
Aluminum pergolas come in different price ranges, depending on the size, design, and additional features. Set a budget and choose a pergola that meets your needs and preferences within your budget.
Top Aluminum Pergola Kit Brands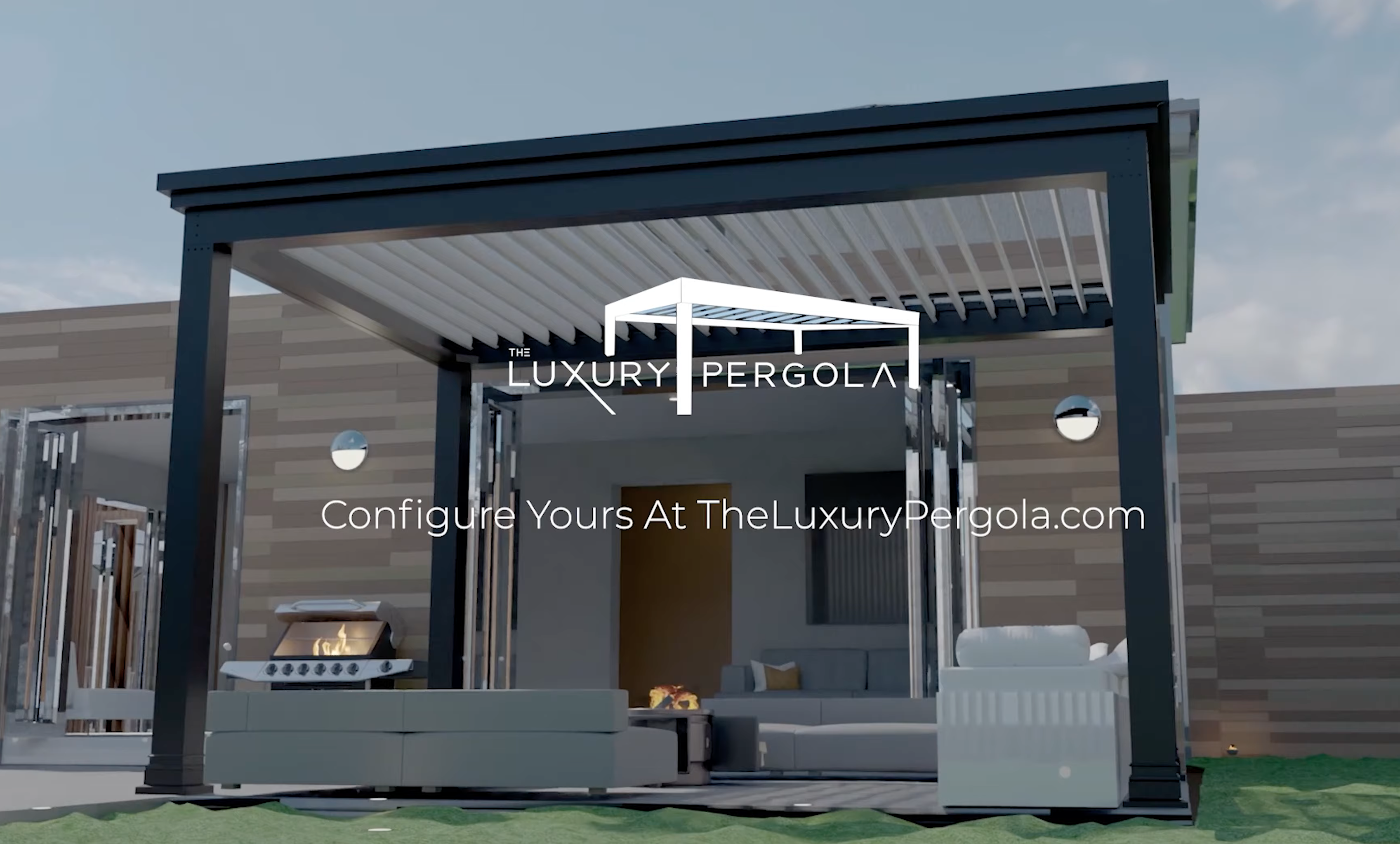 The top aluminum pergola kit brands include several from well known to relatively new. They range in the materials they use to create a great patio environment, but all of them are free standing and have aluminum components.
The Luxury Pergola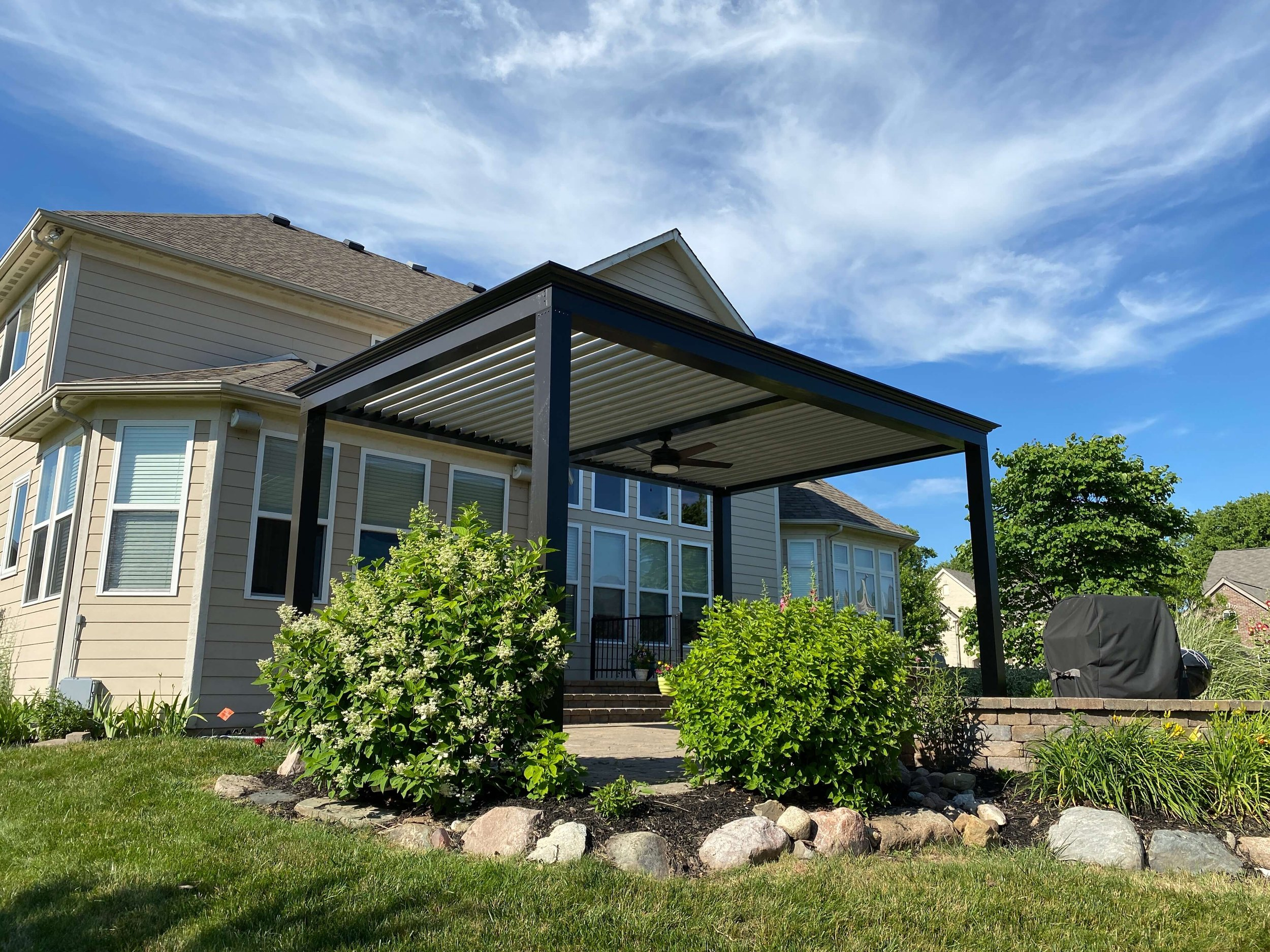 A Luxury Pergola kit is, by far, the best modern pergola kit. It is the strongest freestanding louvered pergola you can buy whether you go for the DIY market, custom, or commercial grade.
Its sleek frame and resistance to heat (thanks to the dual wall louver) makes the hardware cool in the heat and it can close entirely to keep out the rain. It has the best shade offering in the world and is a highly popular motorized louvered pergola.
The Costco Pergola
The Costco aluminum pergola is alright for its price. It has a very thin extrusion and like most it is imported from China. To get aluminum pergola kits manufactured at a price point that is highly accessible, you get a thin material and low warranty for the price.
It has the elements of a nicer louvered pergola, but the difference is in the details. It cannot handle any snow load to speak of, and the paint is a lower quality option than other more durable options.
Installation Process for Aluminum Pergola Kits
So when it comes to install of the pergola material, you'll need to make sure you assemble everything properly. How to build a pergola kit can seem an intimidating process after you unpack all the sleek material from your packaging.
So with the modern design of a pergola, we recommend you do a hardware check and make sure you have the right pieces for your DIY pergola kit. The video above is the best way to understand how to build a pergola kit from scratch whether it is a 12 x 16 pergola kit or something smaller like a 10 x 10 pergola.
Conclusion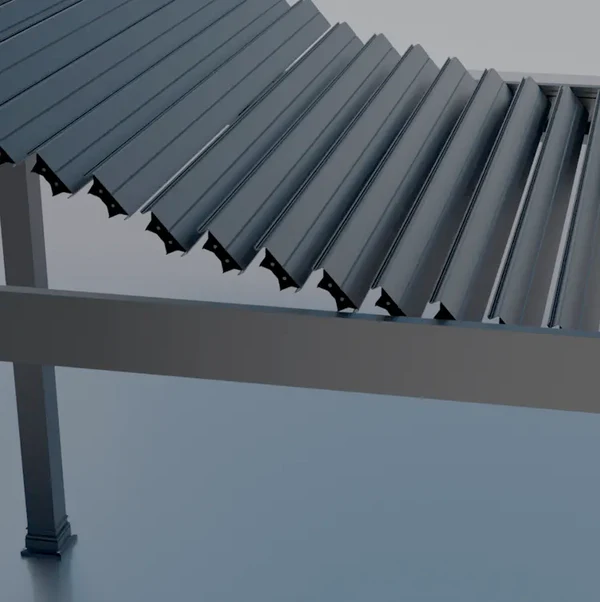 Aluminum pergola kits are an excellent choice for homeowners who want to add an outdoor living space to their homes. These pergolas are durable, weather-resistant, low maintenance, and aesthetically pleasing, making them ideal for use in almost any environment.