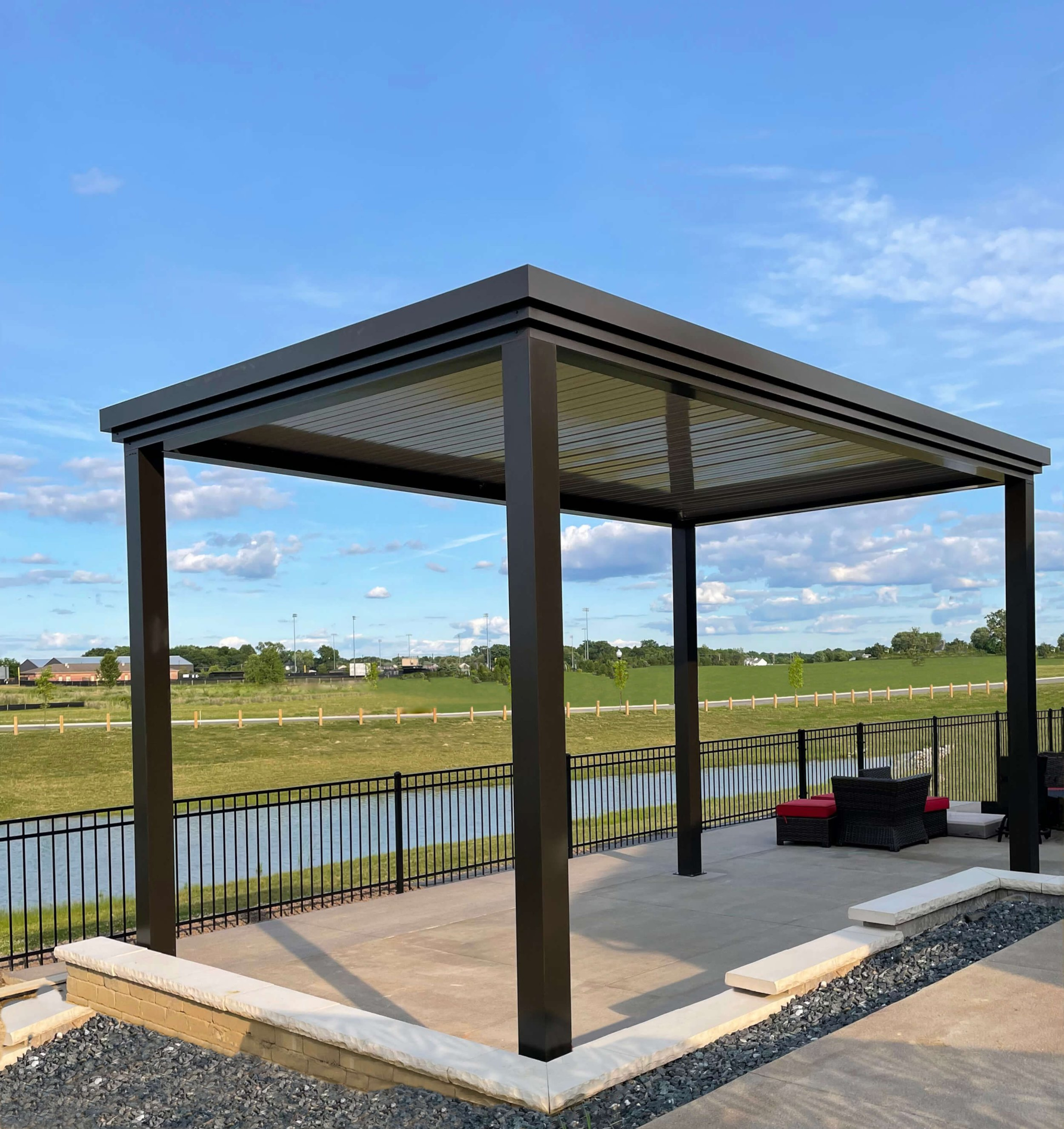 Listen to the Article
Introduction
A motorized pergola is a type of outdoor structure is essentially a pergola that opens and closes using a motor or gear mechanism. These pergolas offer a range of benefits for homeowners looking to enhance their outdoor living space, including increased shade and protection from the elements, and the ability to control the amount of sunlight and airflow in the area.
A motorized louvered roof offers rain protection, the ability to let in the exact amount of sun to your backyard, and protection from bad weather. It is a great complement to any outdoor space or patio. It can truly be an all weather pergola.
In this article, we will delve into the different types of motorized pergolas available, explain how they work, and provide tips for choosing the right louvered pergola for your outdoor living space.
Types of Motorized Pergolas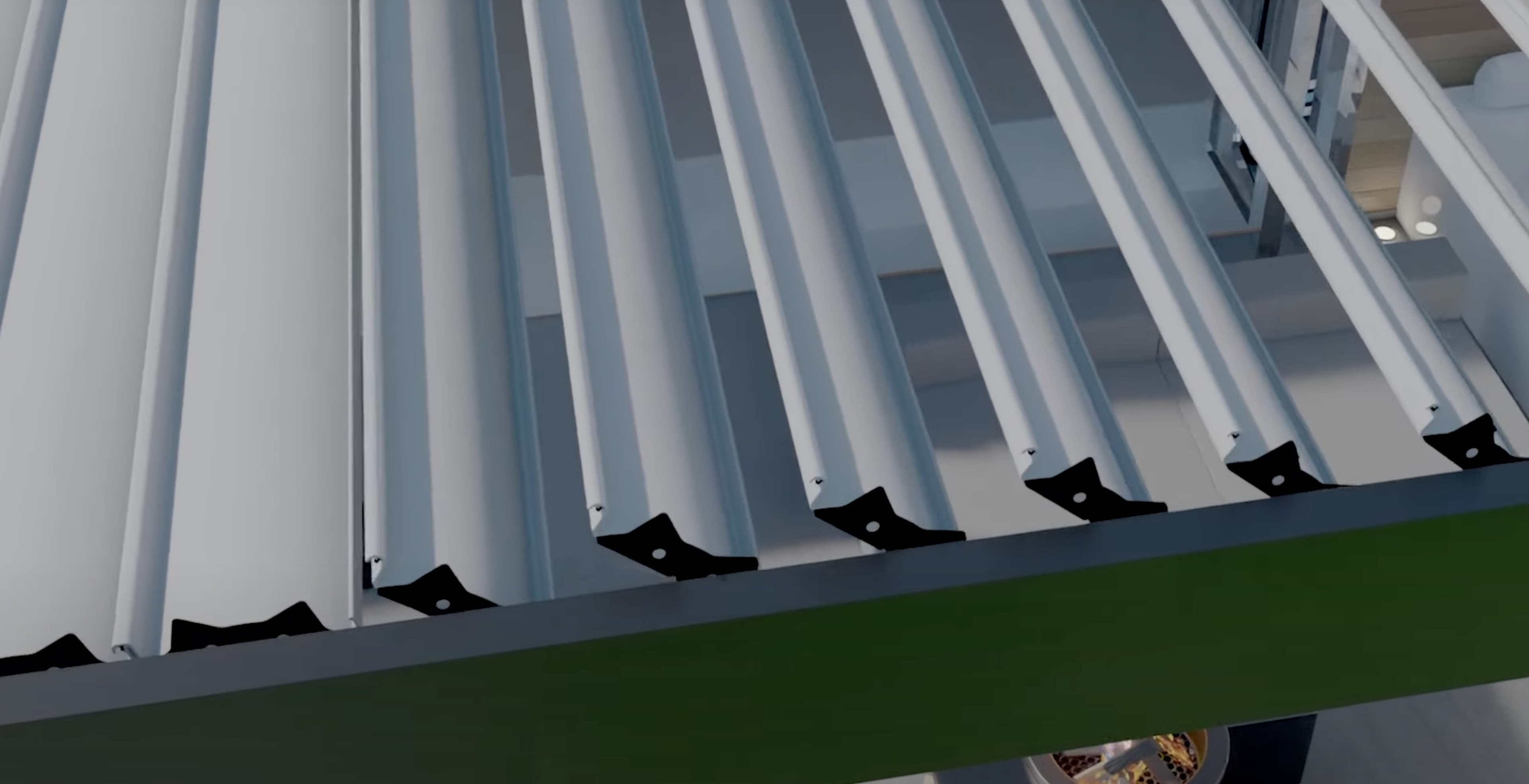 One of the first decisions you'll need to make when choosing a louvered pergola is which type is right for your needs. There are several options to consider, including:
Manual Louvered Roof Pergola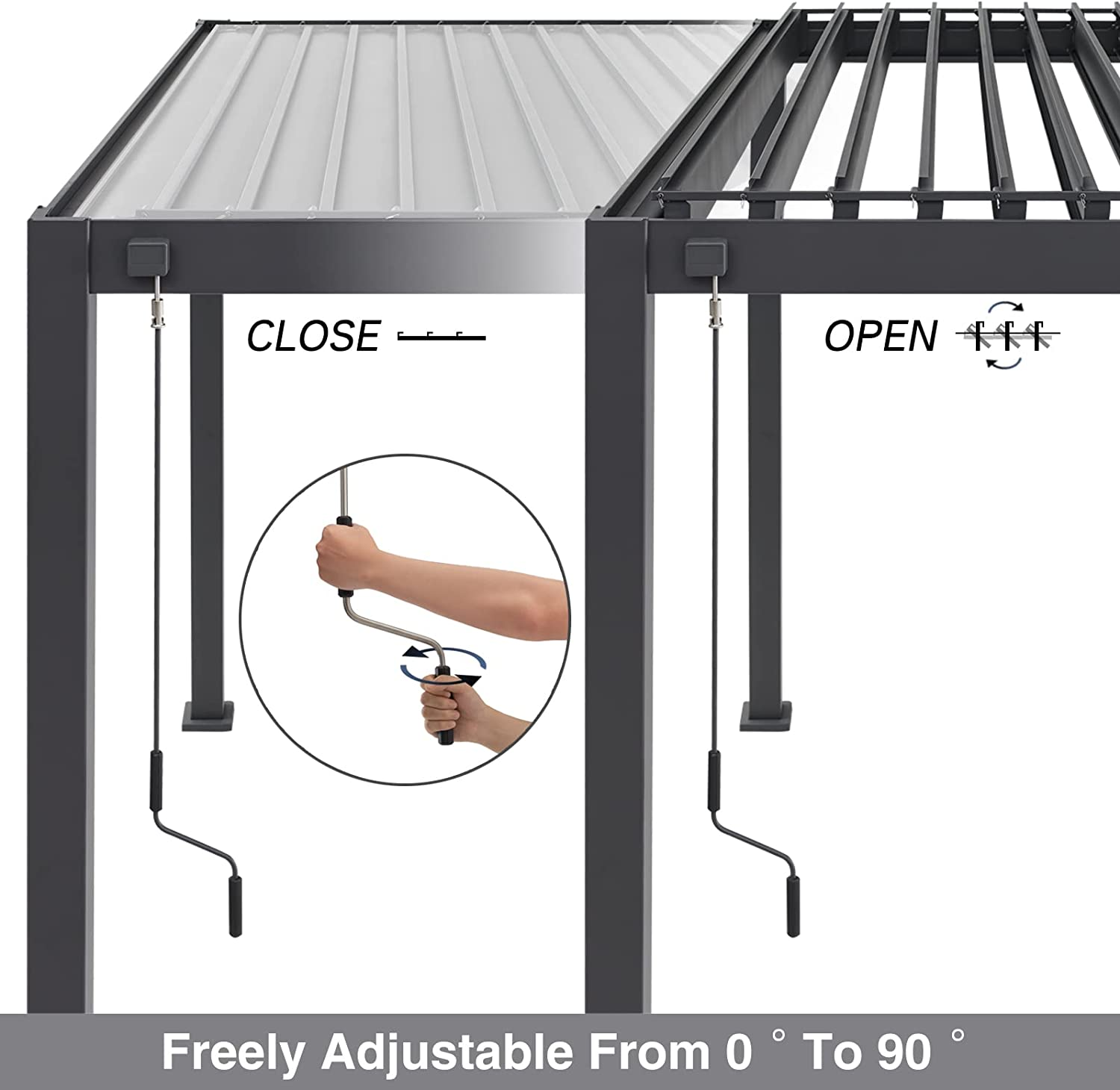 These pergolas are the cheapest option for your outdoor living area. It is significantly cheaper than the motorized louvered pergola options. The drawback is that it requires a crank to open and close the unit.
Remote controlled motorized pergolas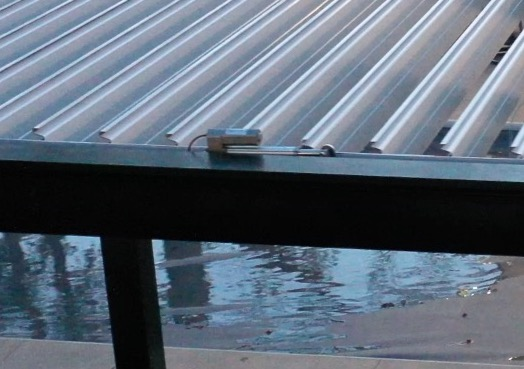 These pergolas are operated using a remote control, allowing you to easily open and close the canopy from a distance.
Smart home compatible motorized pergolas
If you have a smart home setup, you may want to consider a louvered pergola that can be controlled using your smart home system, such as through a smart speaker or a smartphone app.
How Motorized Pergolas Work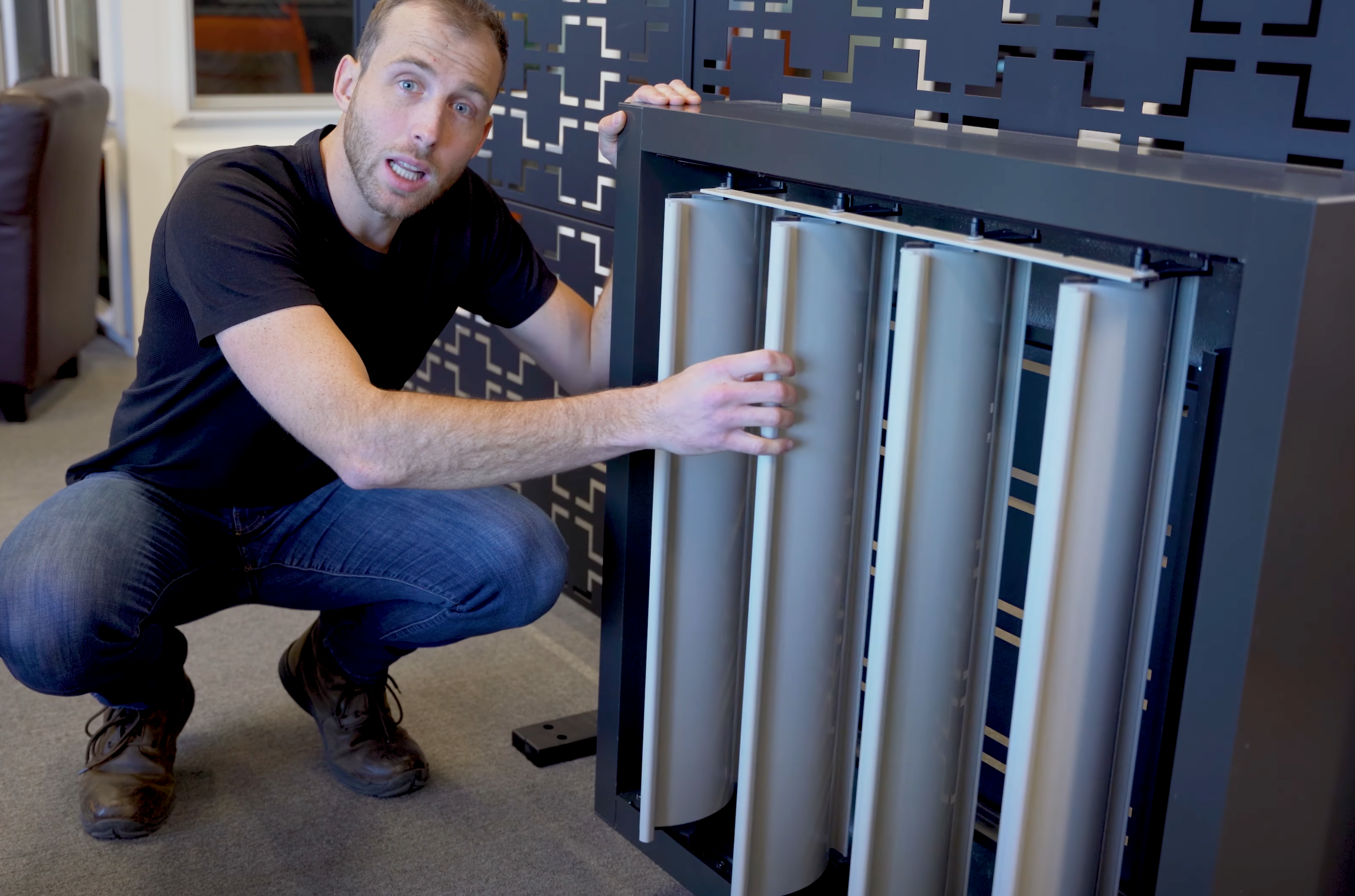 The mechanism for opening and closing the canopy on a louvered pergola varies depending on the specific model. Some use a system of pulleys and ropes to lift the canopy, while others may have a more complex system of gears and motors.
Regardless of the specific mechanism, the power source for the motor is an important consideration. Some motorized pergolas are powered by electricity, either through a hardwired connection or a plug-in cord. Others are powered by solar panels, which convert sunlight into electricity to operate the motor.
Considerations for Installing a Motorized Pergola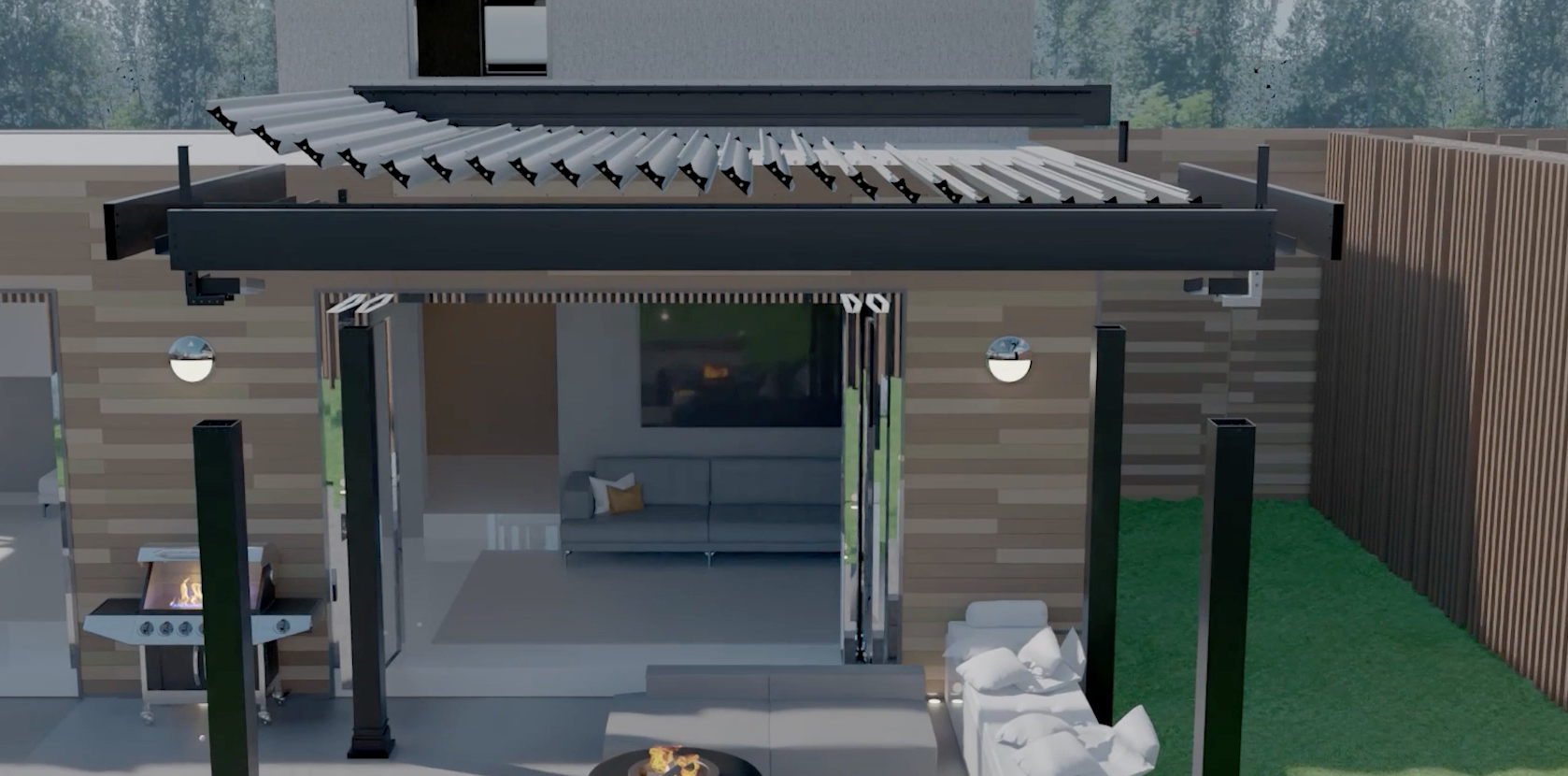 Before you decide to install a louvered roof, there are a few key considerations to keep in mind.
Cost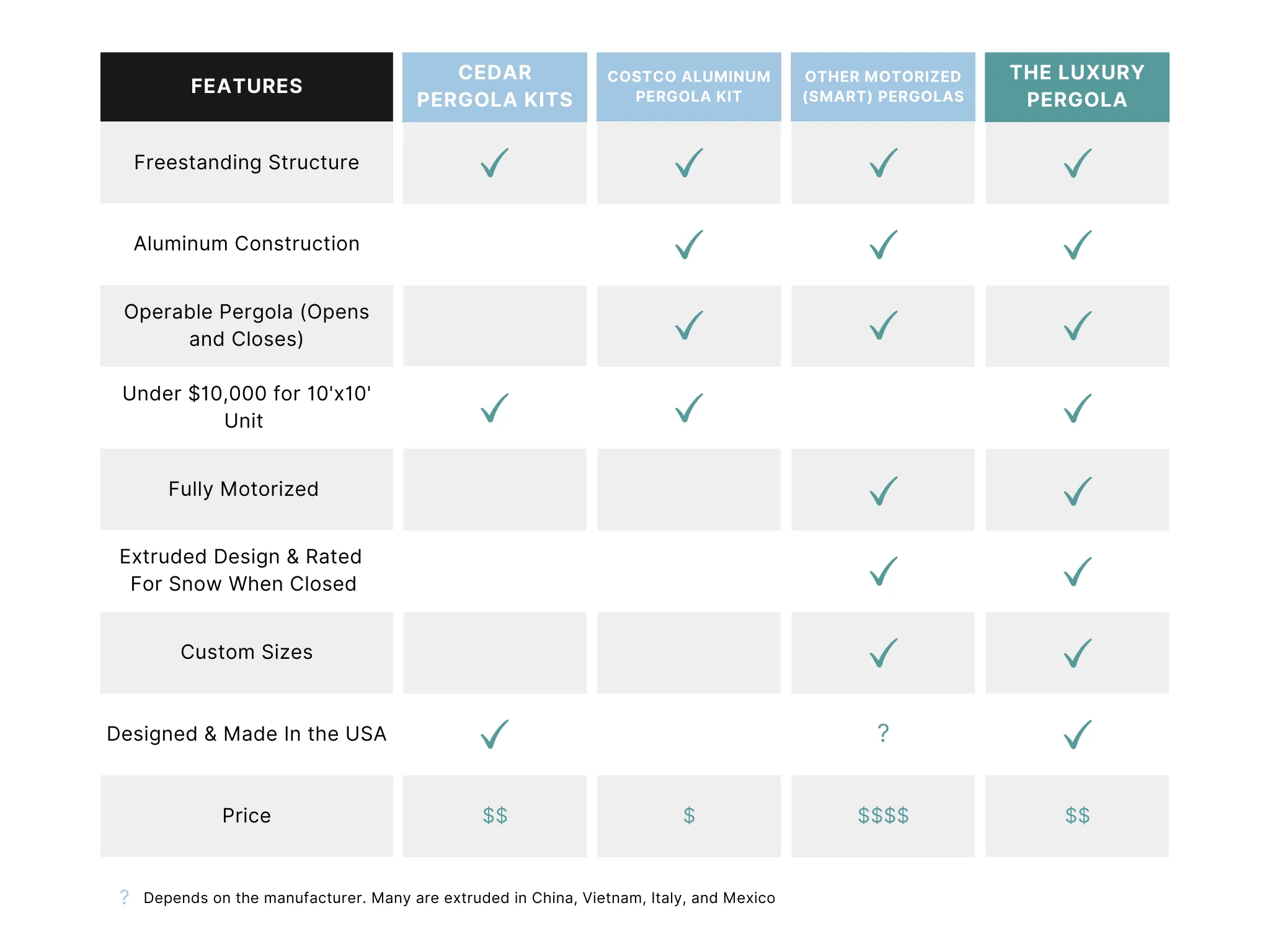 The cost of installing a louvered pergola will vary depending on the size, style, and material of the pergola, as well as any additional features you choose. In general, expect to pay more for a louvered pergola than a manual one. You should also factor in the ongoing costs of maintenance and repair, as well as the cost of the power source (electricity or solar panels).
Many times the cost of a Struxure pergola can be too aggressive to create the right outdoor deck. That's why DIY louvered kits have a variety of design options for your patio or backyard.
If you are looking to maximize the function of your backyard area with just the right amount amount of investment or cost, a DIY kit provide the best value.
Compatibility with existing structures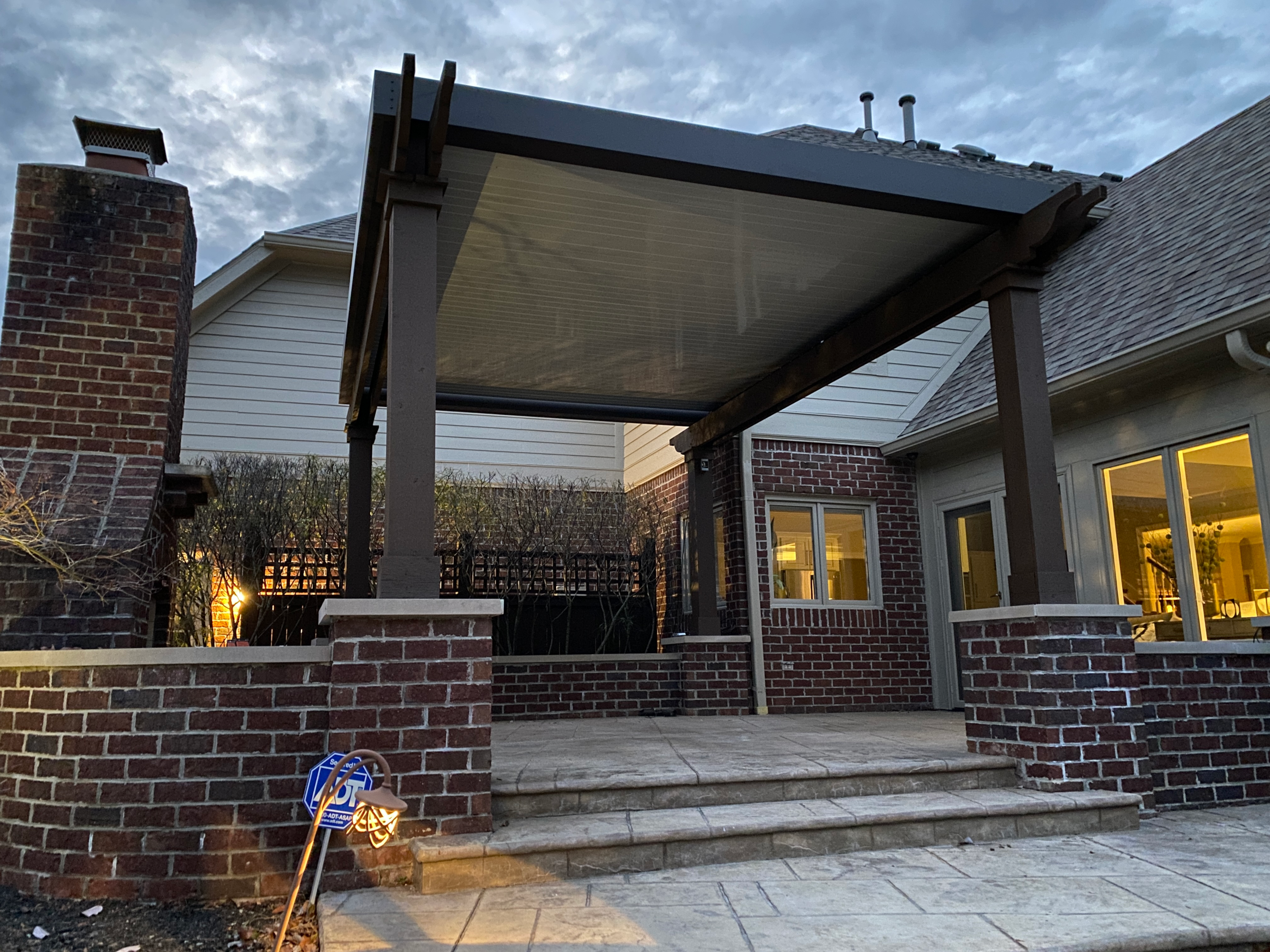 If you already have an outdoor structure, such as a deck or patio, you'll need to make sure that the louvered roof you choose is compatible with it. This includes ensuring that the pergola will fit in the designated area and that the weight and size of the canopy won't put too much strain on the existing structure.
Size and weight limits for the motorized canopy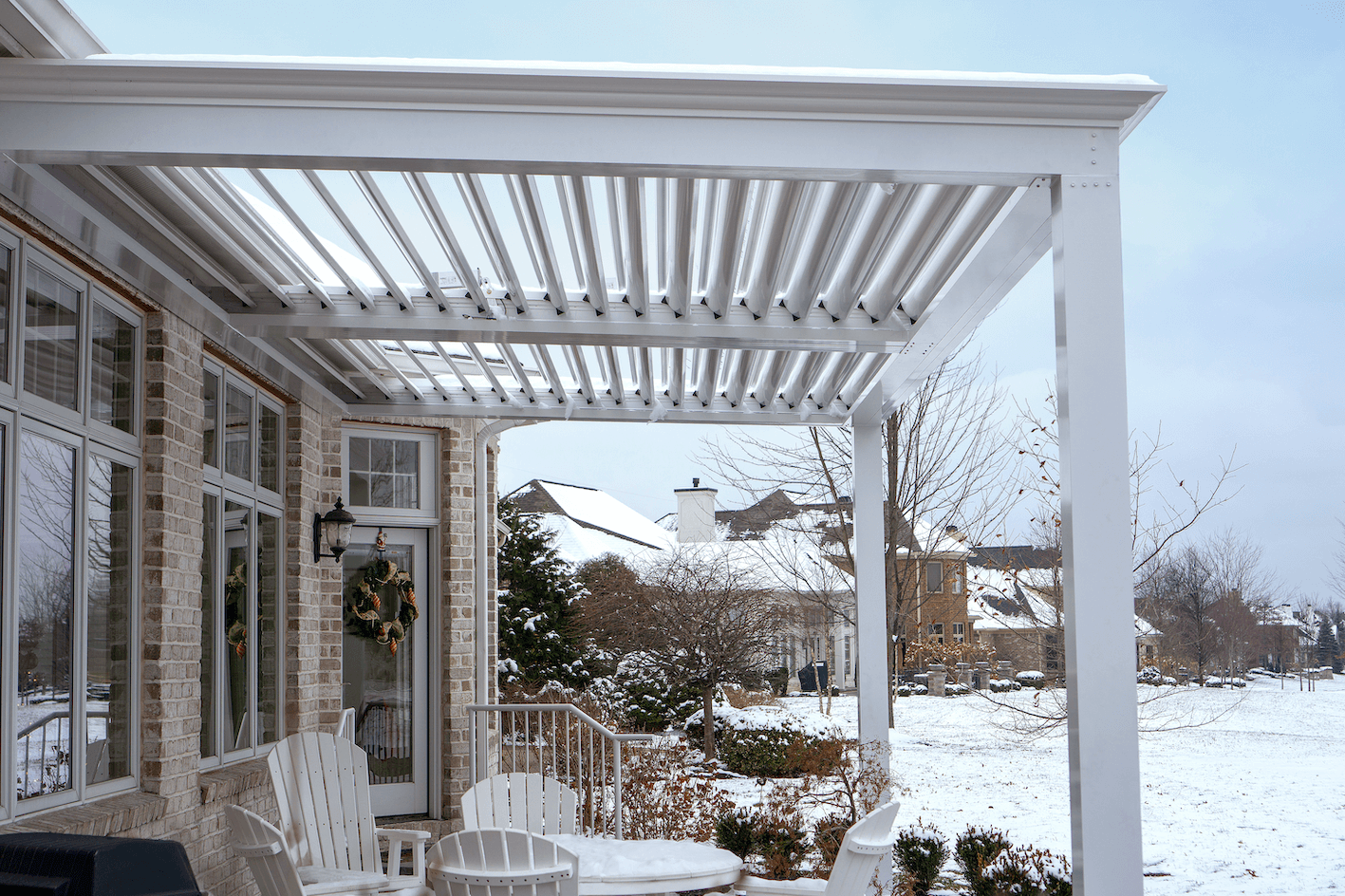 Different motorized pergolas are designed to support different weights and sizes of canopy. Make sure to choose a pergola that can support the size and weight of the canopy you desire.
Conclusion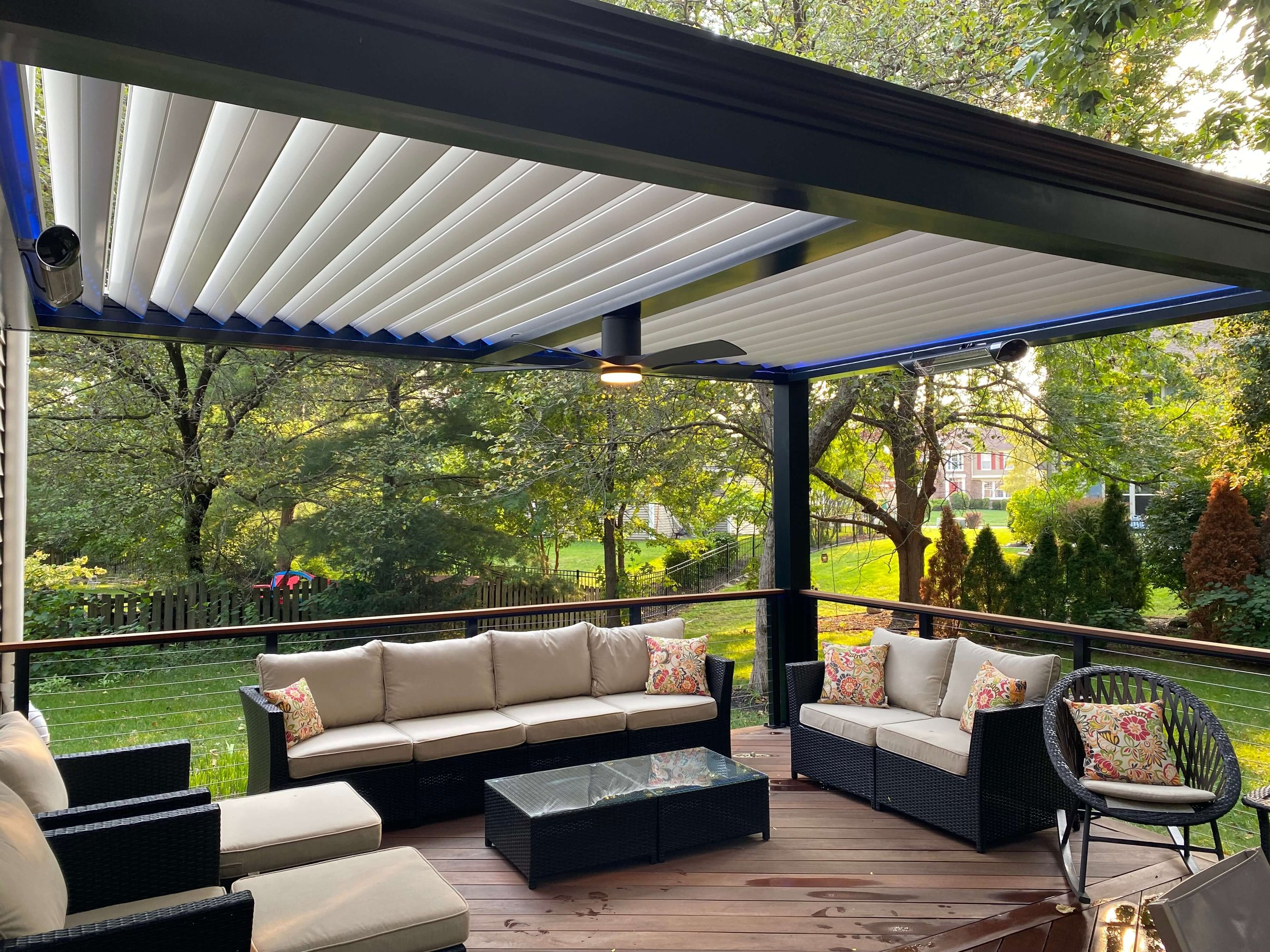 Installing a motorized pergola can be a great way to enhance your outdoor living space, providing shade, protection from the elements, and the ability to control the amount of sunlight and airflow in the area.
When choosing a the best aluminum louvered pergola, consider the type (such as remote controlled, smart home compatible, or solar powered), the mechanism for opening and closing the canopy, the power