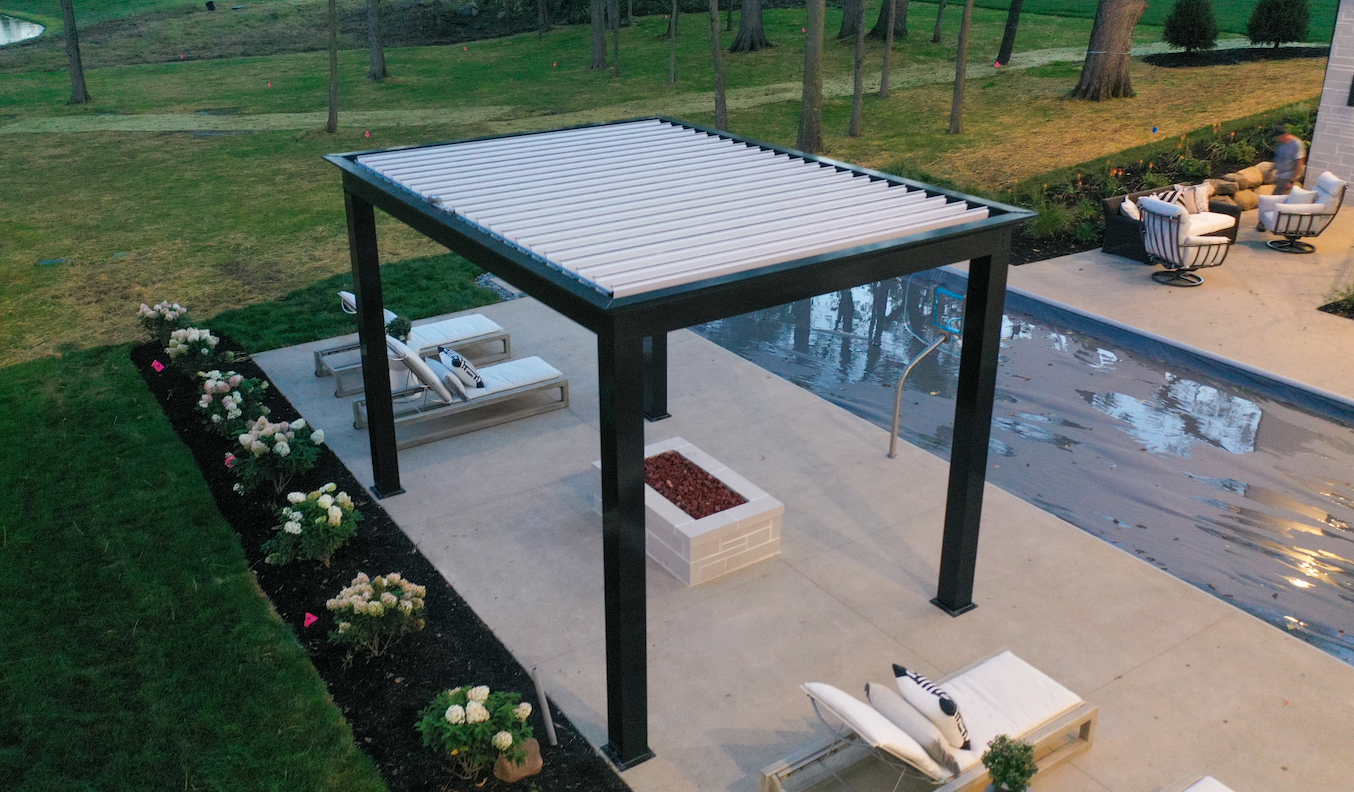 Listen to Article
The summer months can turn your beautiful backyard into a boiling hot torment. All the details you focused on with making the perfect outdoor oasis fall when the sun starts cooking all of your friends and family.
If you are looking for the best DIY pergola kit in the United States, the answer is The Luxury Pergola.
The Luxury Pergola offers the following industry leading details:
Highest Powder Coat quality of any louvered pergola

130 mph wind load rating

Holds 8000 lbs of snow with louvers closed

Dual wall louvers

All units are motorized and remote controlled
Here we will go over why the Luxury Pergola is the best DIY pergola kit in the world and why louvered pergola kits are the hottest thing in the outdoor space in a generation.
Introduction: Pergolas DIY?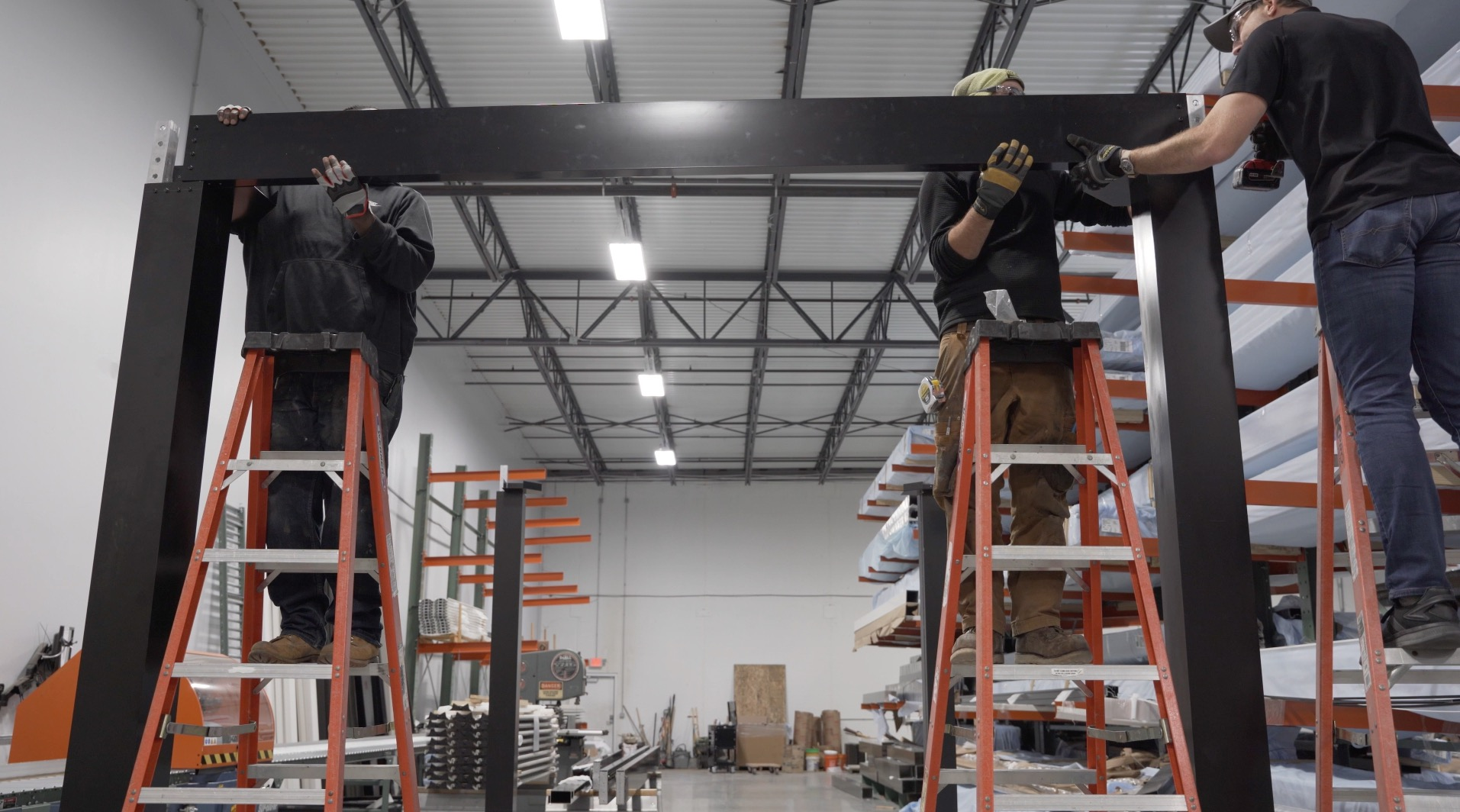 The best diy pergola plans, tend to fall apart when confronted with reality. You need to decide if you want a free standing pergola that only comes in a few select sizes, if you want a motorized pergola, or if you want the pergola to be a louvered pergola or a traditional one.
In essence, the pergola is designed to provide shade in your backyard or patio structure. All the kits will be pre cut and should have some pretty easy to understand assembly instructions.
Benefits of Pergola Kits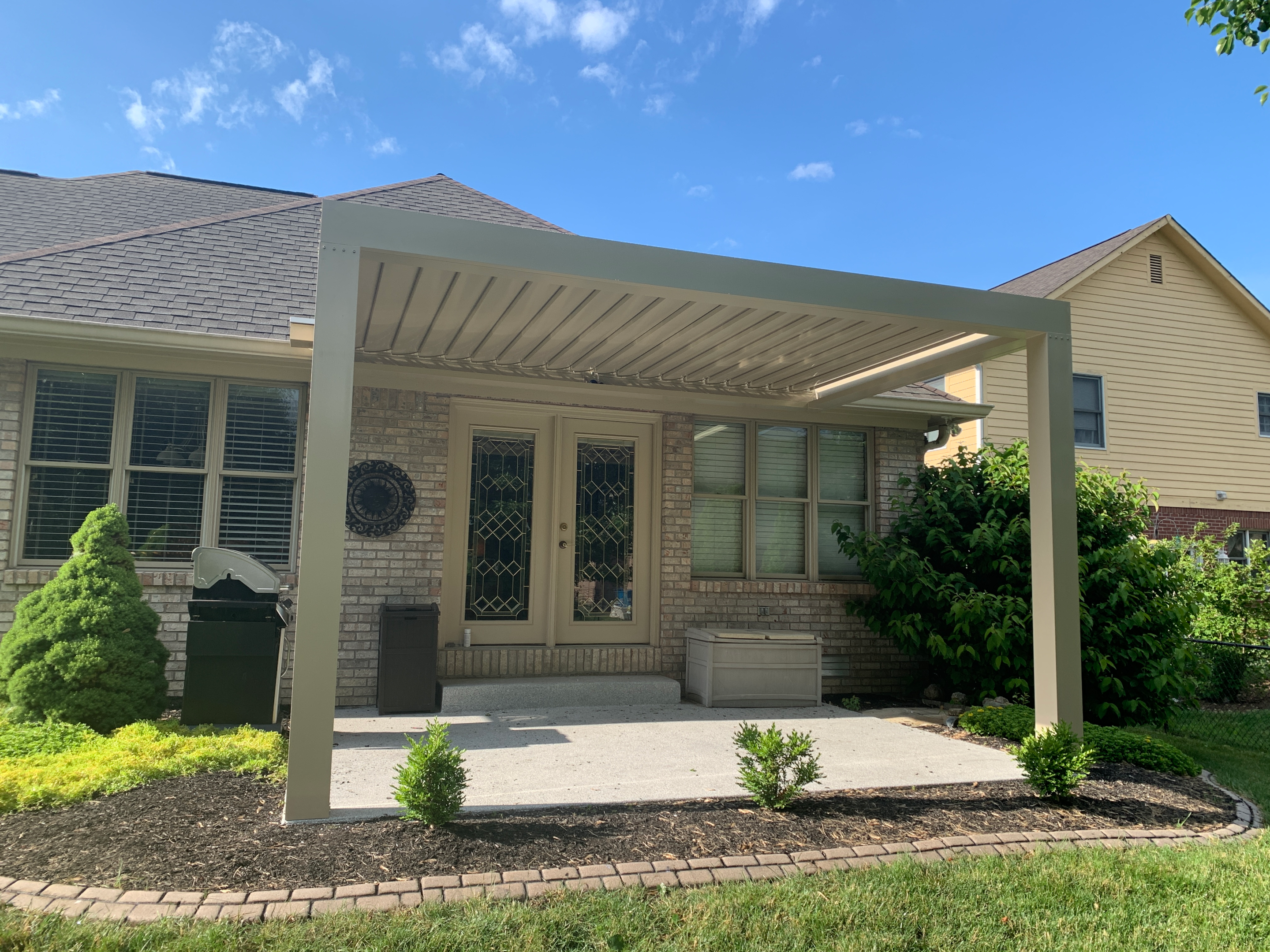 The benefits of having your own modern pergola kit is pretty straightforward. You can create a great shade solution that can give you cover from the sun. If you want to elevate your patio space, a free standing pergola kit is an easy choice for your house.
You can get extra shade for those hot summer days and get the material delivered straight to your home. A house with nice outdoor spaces does better in the market and for entertaining, than one with a sub standard backyard.
Importance of Choosing the Right Pergola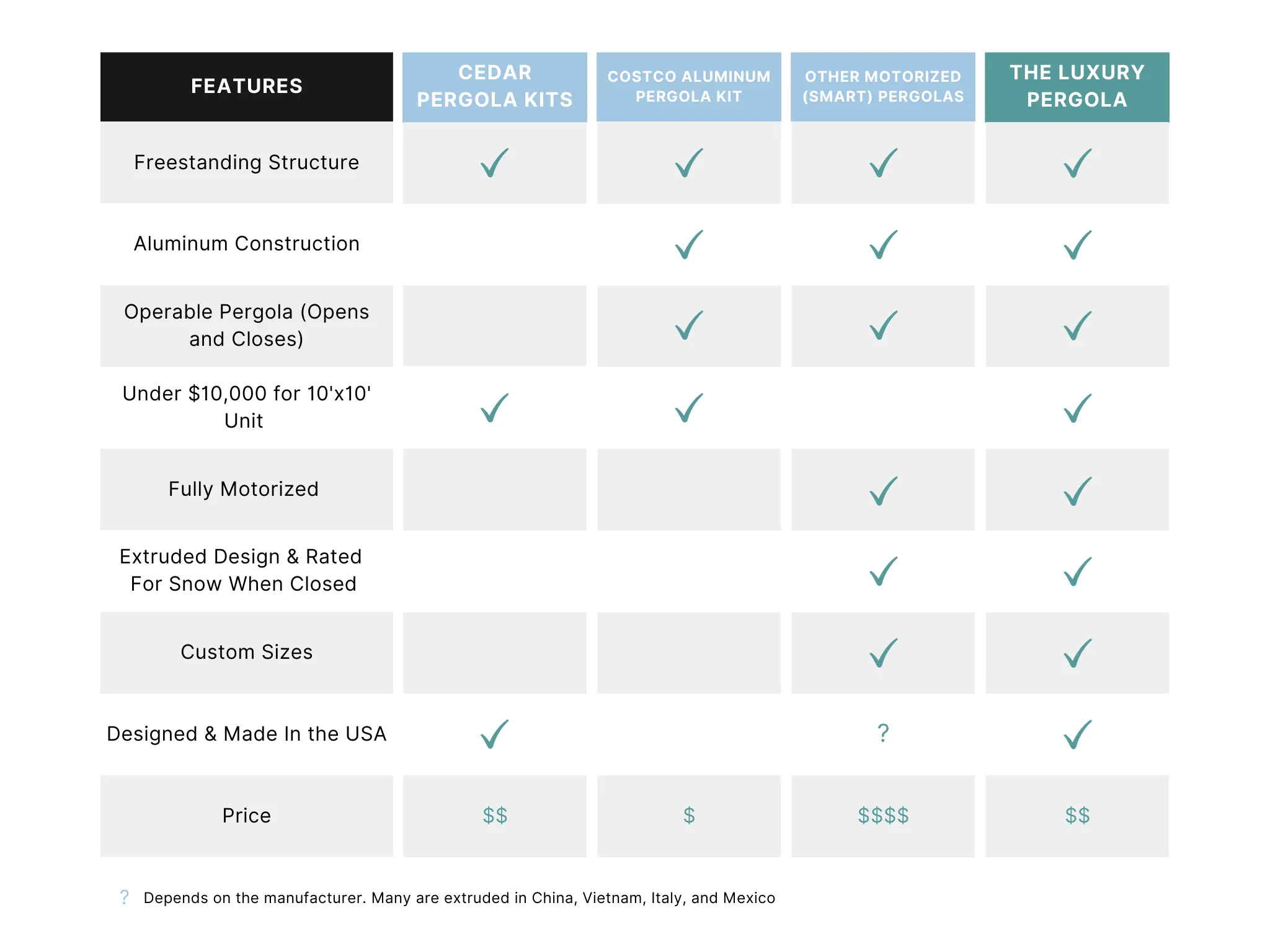 The importance of choosing the right pergola kits can't be overstated. You can get structures that cost very little, like the Costco Mirador Aluminum pergola kits which come at a great price point, but can't withstand the elements.
You need to consider what you want for your own pergola. In some places, you may have lots of rain and wind that will make a sub par roof perform poorly and require constant maintenance.
Additionally, you have to determine if you want the most durable pergola materials. For the most durable and versatile options, definitely got with an aluminum louvered pergola to create a beautiful outdoor oasis.
If you like the idea of wood over aluminum, there are a few wood species to avoid. The quality of lumber is going to be huge and if you get treated pine, the structure may weather better, but you'll need to repaint the frame constantly.
What is a DIY Pergola Kit?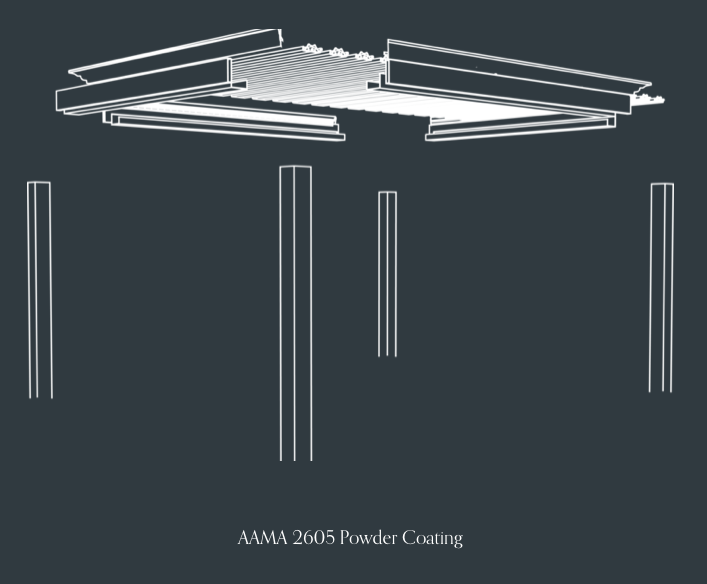 A DIY pergola is a pretty straightforward structure. The idea is you can get two people to build the frame of your structure and assembly can be quite easy. Generally they have 4 posts for a 10 x 10 unit, but if you go with something like a 24 x 12 pergola kit, you generally have 6 posts.
There are several different options on the market. You can get the Costco Mirador Adjustable Louvered Aluminum Pergola for a pretty low price, but if you add that to your existing patio, it may not hold up to the elements well.
The different types of pergola kits come in a variety of materials, you can get lumber, vinyl, or aluminum. If you get an adjustable louvered roof pergola, it will almost certainly be made out of aluminum.
Tradeoffs with DIY Pergola Kits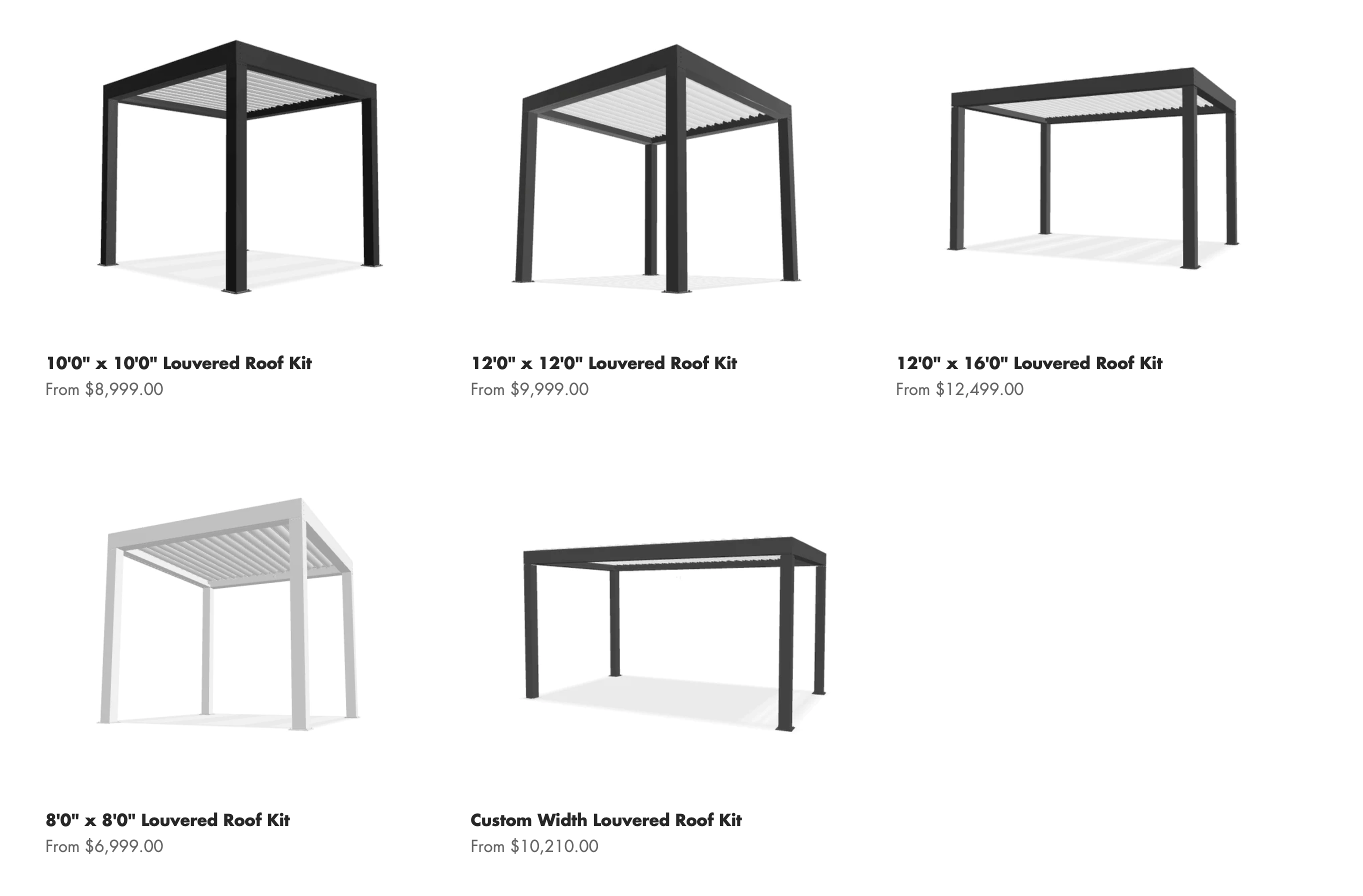 Just like with anything, there are tradeoffs when you go with a DIY kit. You generally can't get custom sizes for your pergola, and you may not have access to the same number of styles and cover options as a custom unit. Additionally, the kit won't be installed for you.
If you want the best aluminum pergola kit, prepare to spend more than you would for the smaller or lower quality units. Custom sizes can also get a bit larger than most other pergola kits with a roof.
The only motorized louvered pergola that can do a span as large as a 12 x 16 pergola kit or a 12 x 20 with only 4 posts is the Luxury Pergola. You get more shade and more control with this system than any other motorized louvered pergola kit in the world.
Factors to consider when choosing a DIY Pergola Kit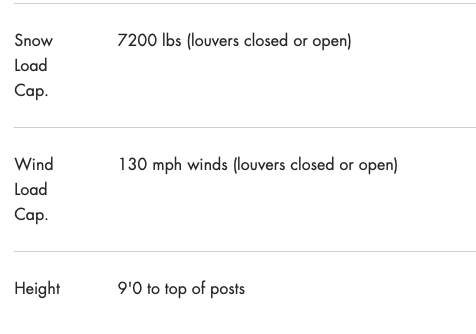 The main factors you will want to understand when choosing your unit is what the weather and elements will be like when they batter your new structure. Some want the best pergola for high winds, while others are more worried about keeping their furniture dry.
The best aluminum pergola will be easy to attach to your patio or deck, and can withstand a wide variety of potential hazards while also being easy to assemble. Others want a pergola that can open and close.
If you're looking for the best luxury motorized pergola kit, what is the pergola cost is generally going to be the first question. Typically if the pergola costs more, it will have better standards when it comes to snow and wind for your backyard. Even resistance to the sun is a big question for many pergolas.
Typically a smart pergola cost (if you get a motorized louvered pergola kit) will start at $8,000 for an 8 x 8 unit while the struxure pergola cost could be as much as $22,000 for the same unit.
Top DIY Pergola Kits available in the market
The top DIY pergola kits available can range in price and quality. In short, the best option that balance the two is the Luxury Pergola kits.
#1 The Luxury Pergola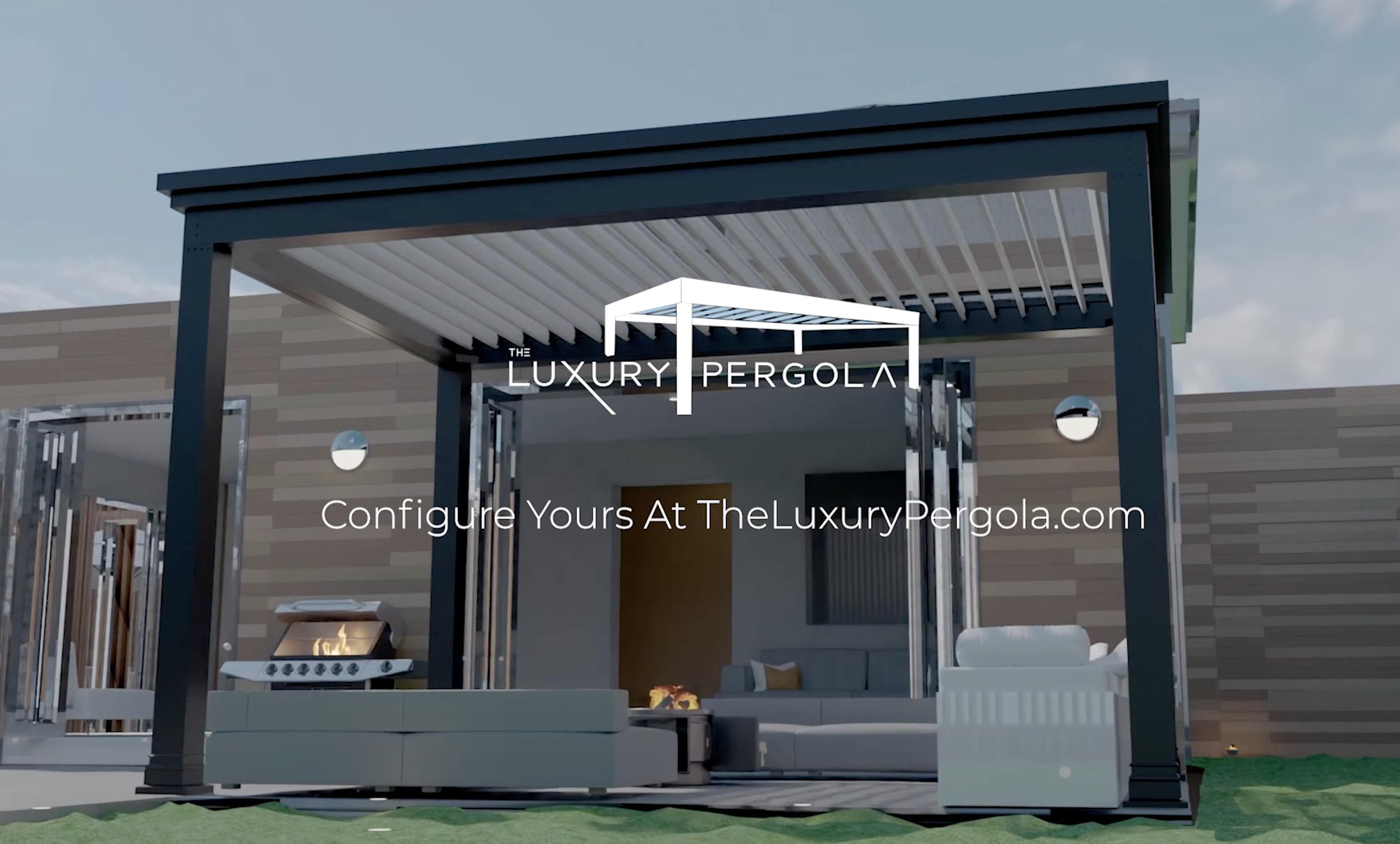 The Luxury Pergola is by far the best pergola kit not he market. It is made in the United States (few others can claim that). It also has a variety of custom sizes that make it possible to install in almost any application. It is a motorized louvered pergola that is accessible to anyone.
Positives
Made in the USA

Family owned business located in Indianapolis

Ships for free all over United States

Strongest pergola kit in the world

Fully motorized on all units

Offers wide variety of custom sizes

Easy to follow installation instructions and videos

No maintenance required
Negatives
Looks expensive compared to Costco options

No manual operation option

Beams and posts are heavy so 2 people required for installation

Stainless steel post bases are very heavy
#2 Costco Adjustable Louvered Pergola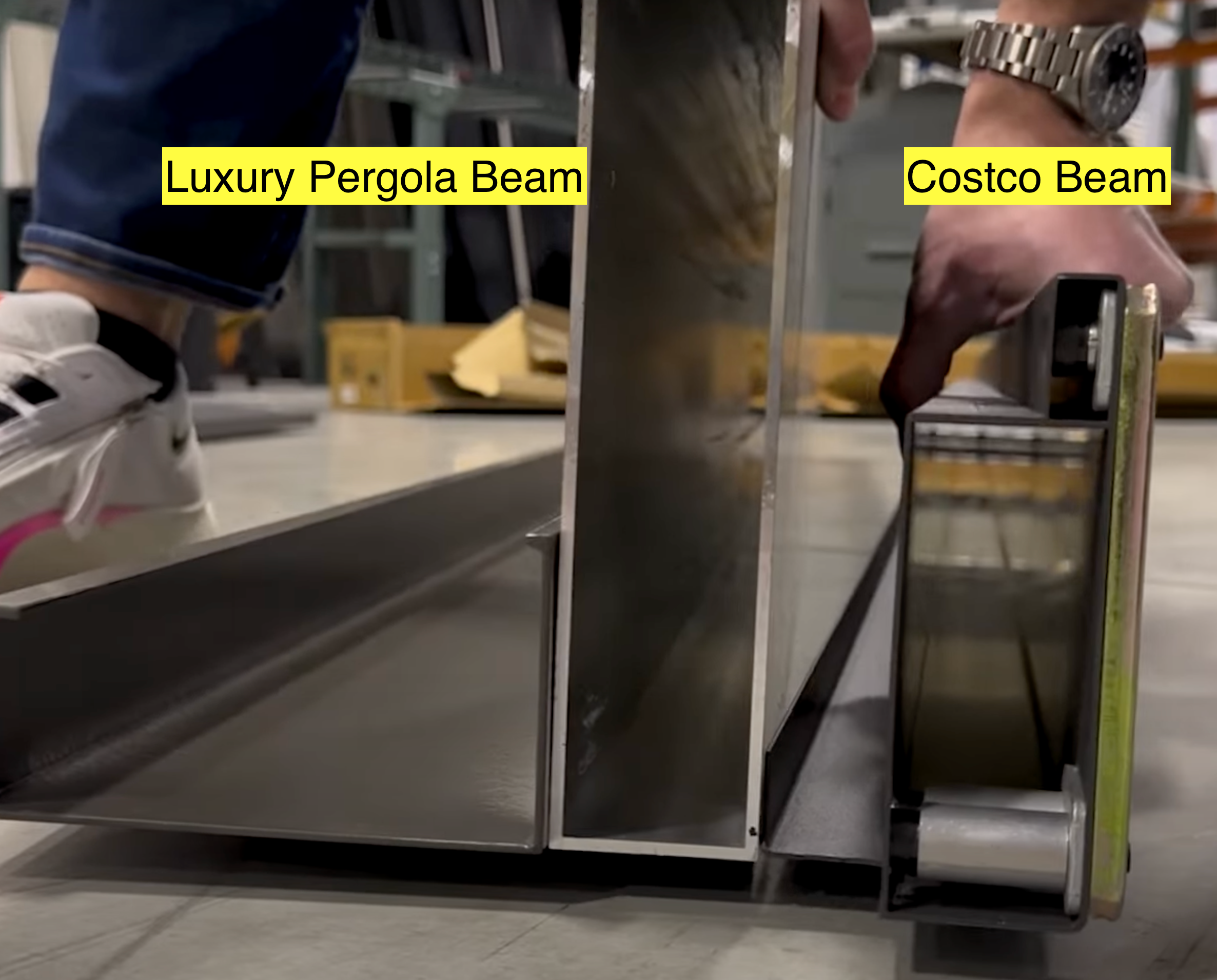 The Costco louvered pergola is easily the most accessible unit in the country. It has clear instructions when you assemble and can be attached to almost any deck or other surface. It's thin extrusions keep the cost down and the roof will keep out the sun, but not the rain.
Positives
Very affordable price

Simple installation instructions

Relatively low maintenance

Rust resistance

Simple pergola kit
Negatives
Made overseas

Can't handle inclement weather well

Very few style options

No custom sizes

No motorized option. Manual crank only
Wrap up Between Options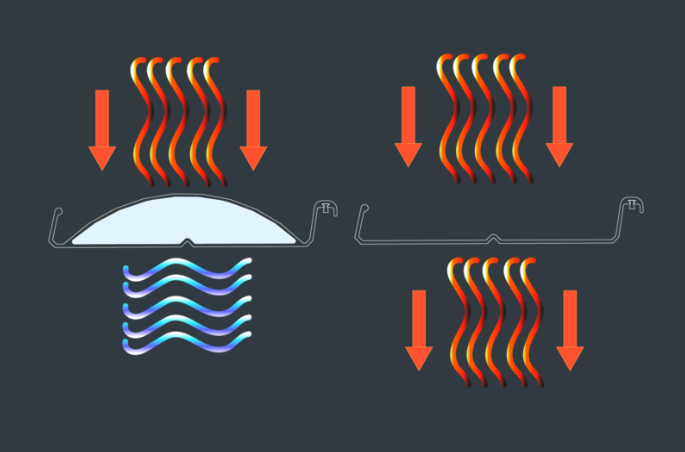 We stopped at the Costco option, because all the other DIY pergola kit options are basically derivative of the Costco pergola. The metal is roughly the same thickness and the louvers are only cosmetically different.
For your house or patio space, the main tradeoff is going to be price and quality. Only the Luxury Pergola can pass permitting almost anywhere in the United States. All the details of the other units on the market, unless you get a custom option, are not nearly durable enough to pass inspection by the state or city.
How to install a DIY Pergola Kit
Installing a DIY pergola is different than most traditional pergolas. The structure itself is generally very for instructions and assembly.
You will first need to ensure you prepare your deck or patio. If you are installing a free standing pergola unit, instructions won't be clear on how to attach that to your house.
Unfortunately every model of pergola is different, so it is impossible to give step by step guides on every possible shelter or gazebos.
We can give some great pro tips when building a general pergola kit to create the best space for your furniture and get fantastic shade for you and your guests.
Always build with two people

Make sure the unit is square before you start building.

Keep a level free to use at all times

Be careful not to scratch or damage the material
Conclusion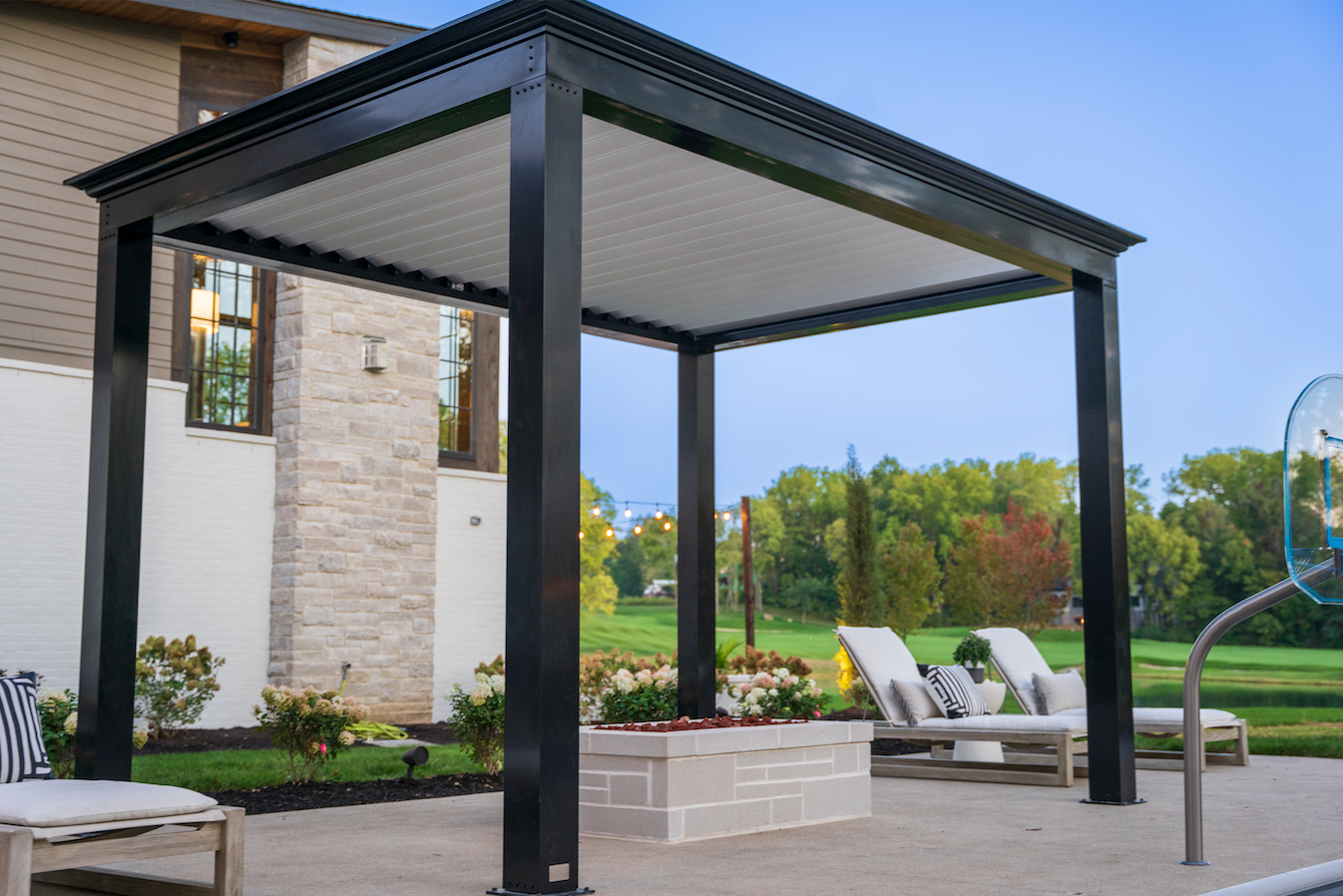 If you are trying to create the best possible outdoor space, make sure you get the best pergola possible. Avoid vinyl pergolas and make sure you understand the assembly instructions before taking on the project.
Pergolas are an interesting market and the cost between different structures can vary dramatically. Make sure you understand the material used, if you're in a wooded area, and how much you plan to use it.
Additionally, if you plan to hang a fan or lights from your unit, you need to be sure that the frame can handle the increase in weight to make your backyard perfect.
In short, we hope you make the best choices possible for your outdoor spaces and get the pergola shade you've always wanted. This is the year so you don't spend another summer baking under the hot sun, but rather enjoying the hot tub.