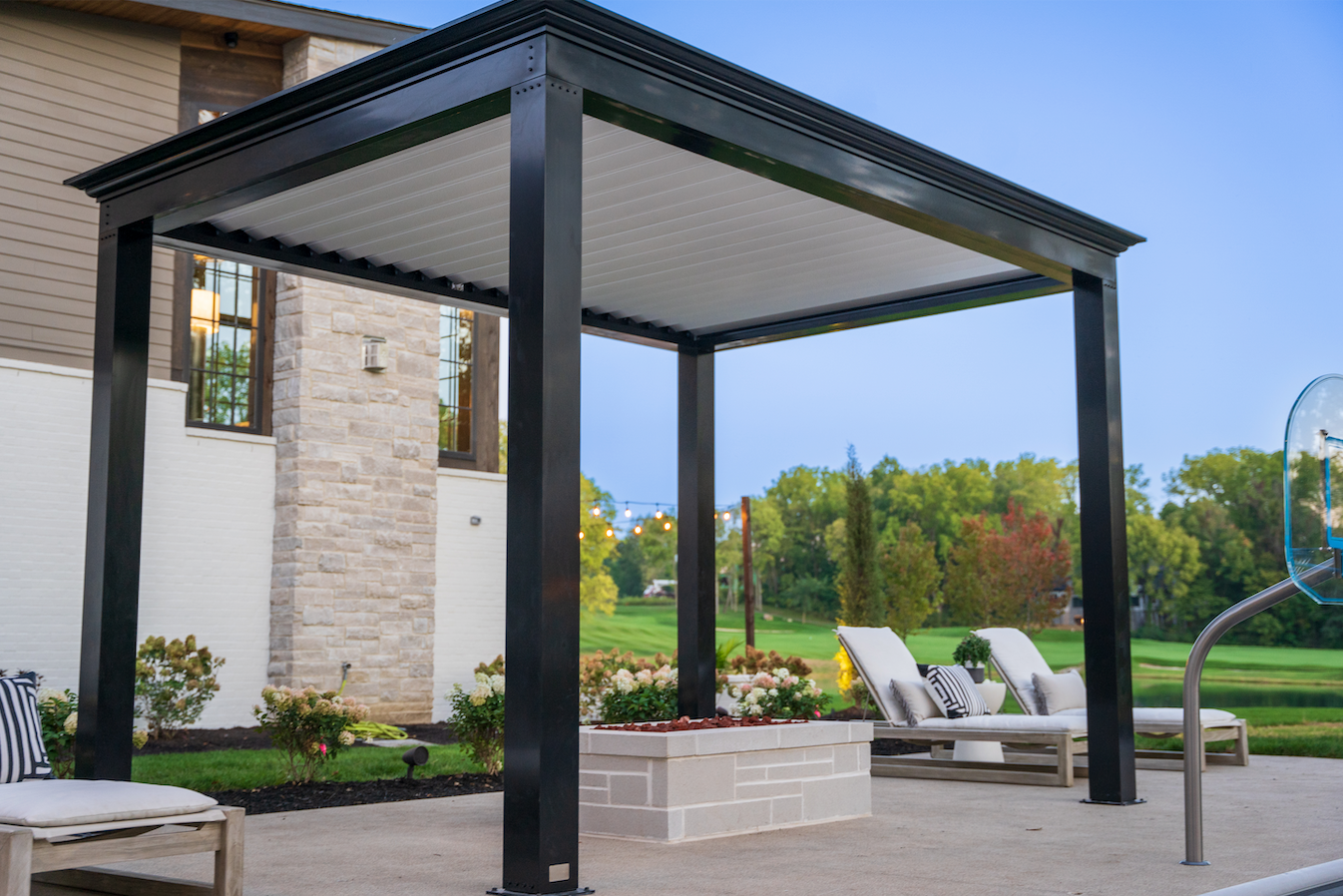 Looking for the highest quality, strongest, pergola kits available? Well look no further than the Luxury Pergola Kits. They can be perfect for a deck, patio, or any outdoors living space.
If you want to get a pergola that will withstand the elements, meet any specifications you could want, and doesn't require the maintenance of a wood or vinyl pergola kits, aluminum kits are the way to go.
Here we will go over exactly what to know about installation, delivery, and how to get the best pergola shade for your backyard. The best adjustable louvered roof is easily available.
Table of Contents
Dimensions of 12 x 16 Pergola Kits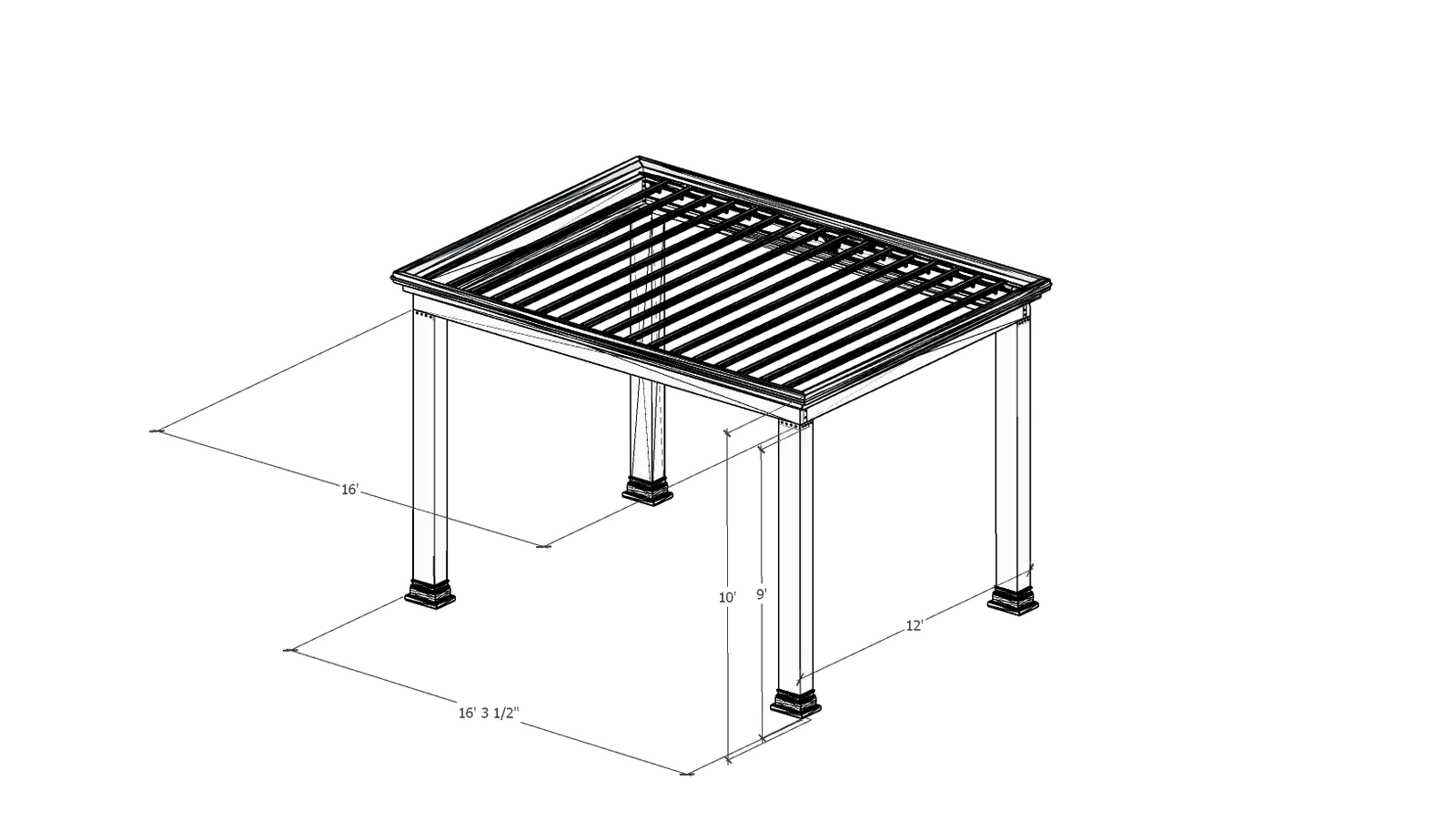 If you're looking for a great 12 x 16 pergola, the free standing pergola kit at the Luxury Pergola is perfect.
Above is the exact measurements of a 12 x 16 pergola from the Luxury Pergola. If you want the dream to become a reality for your area and create the perfect oasis, take these measurements into account.
There is no cutting of material needed for these kits. Let's go over each part of the pergolas. No wood, no shingles, no lumber, and no required maintenance for this great and easy pergola.
Post Length for Pergola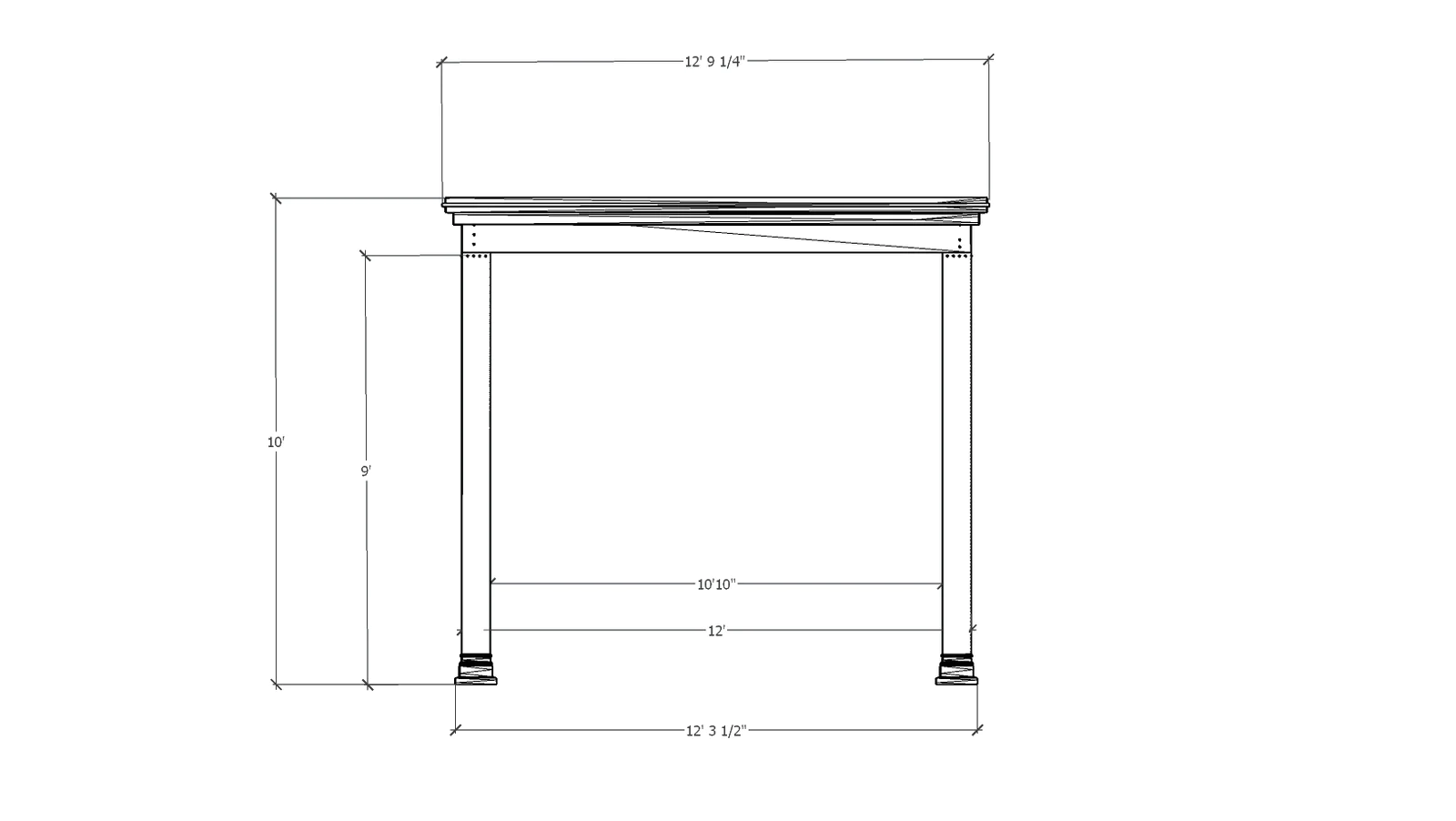 The post height is exactly 9 feet tall. With 9 foot posts, you can have a total built height of 10'2" for the unit itself. The complete project will be freestanding after you assemble it, and the columns are 7 inches by 7 inches for their dimensions.
We recommend installing one post first, then moving to the other posts before fastening down the outside posts to ensure you have a sturdy structure. Luckily with a louvered pergola system, you don't need shingles or crazy rafters and they can withstand the rain.
Beam Dimensions for Pergola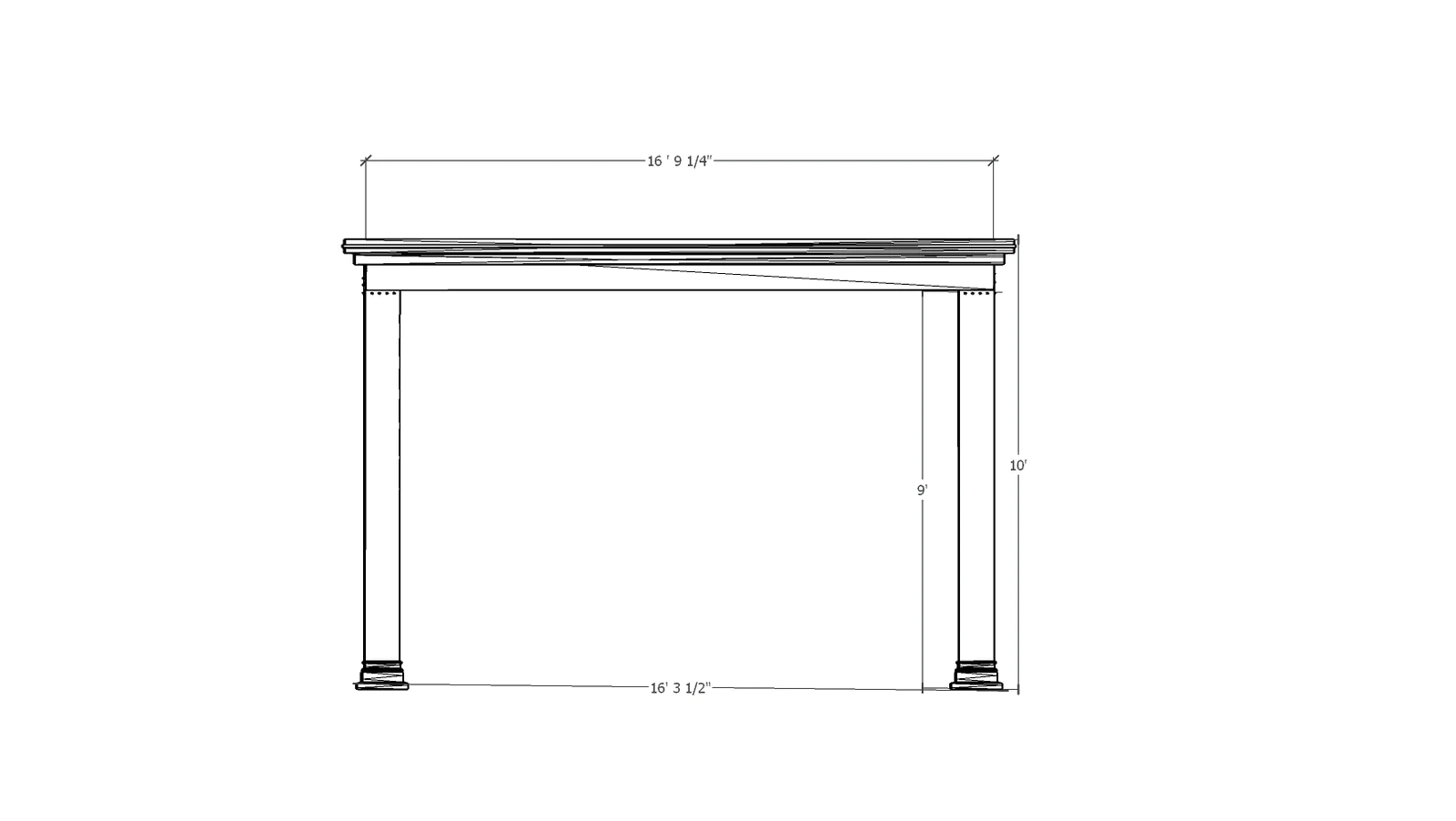 The beam dimensions for our 12 x 16 pergola is a 2" x 10" beam. This beam is designed to handle any kind of snow or wind loads you could imagine.
The brackets are super easy to assemble as well when you connect the to your beams. When the ground is right, you can get the shade in the right spot in your backyard.
Types of 12 x 16 pergola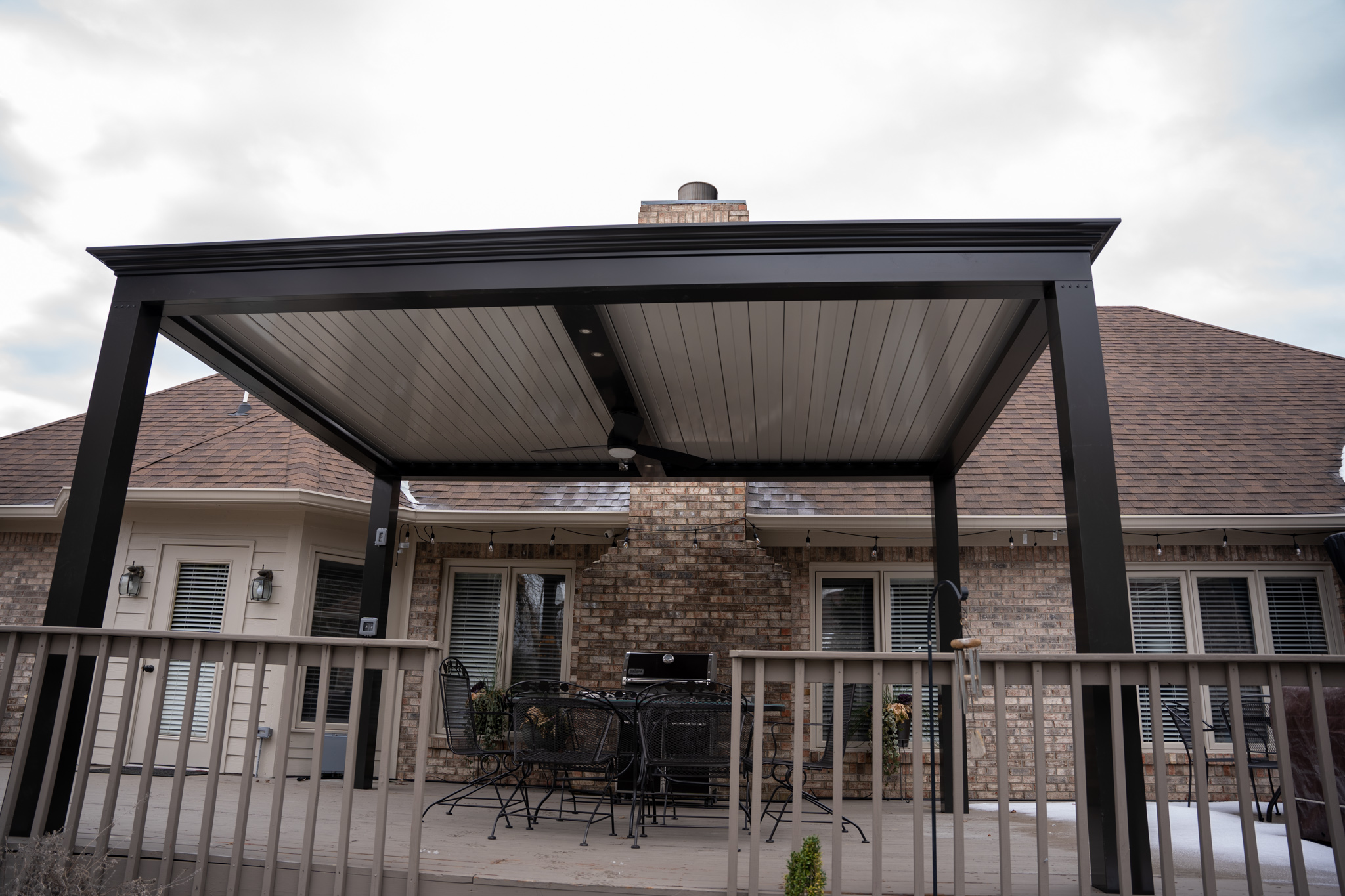 Now it is time to go over the different types of pergolas and finding the most durable pergola materials in the space. There are several louvered pergola kits available and if you shop around I'm sure you'll find several different options.
If you want the best pergola for high winds, you need to look for something made of aluminum as they are the most durable metals and are perfect for relaxing with your friends and family.
Generally it is also best to install the unit on concrete and get a color that can match your outdoor space.
Installation of a 12 x 16 Pergola
If you're looking to install your freestanding pergola by yourself, look at the videos above. The reviews of the install process all agree it is a very easy installation from posts, to columns, to being able to create the perfect space.
Conclusion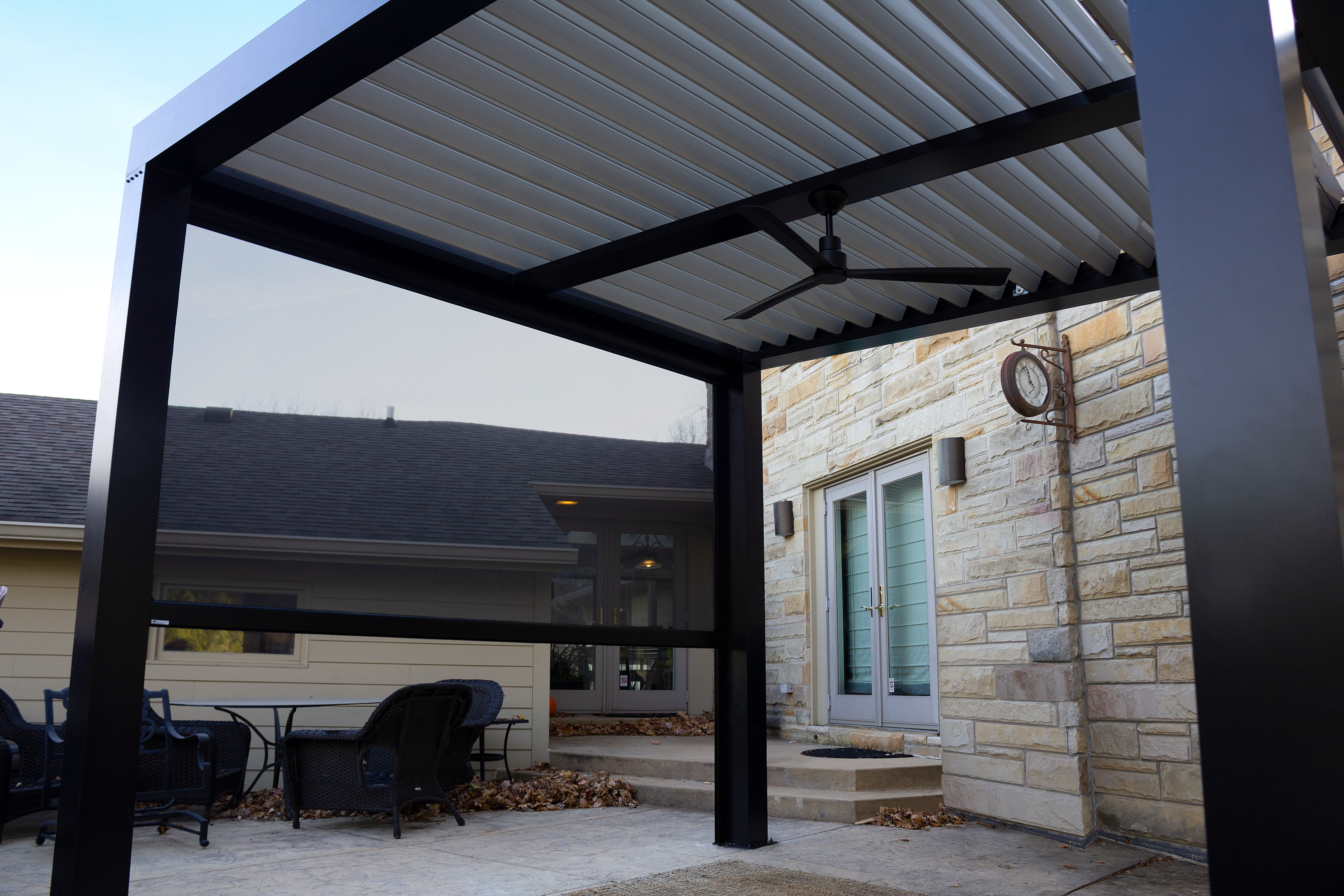 If you are looking for the best pergola look at the Luxury Pergola for the number one 12 x 16 pergola kit available. If you have additional questions, feel free to contact us at this link: click here
Make sure you also get the exact placement right for your entire pergola oasis. Shop today for more information.