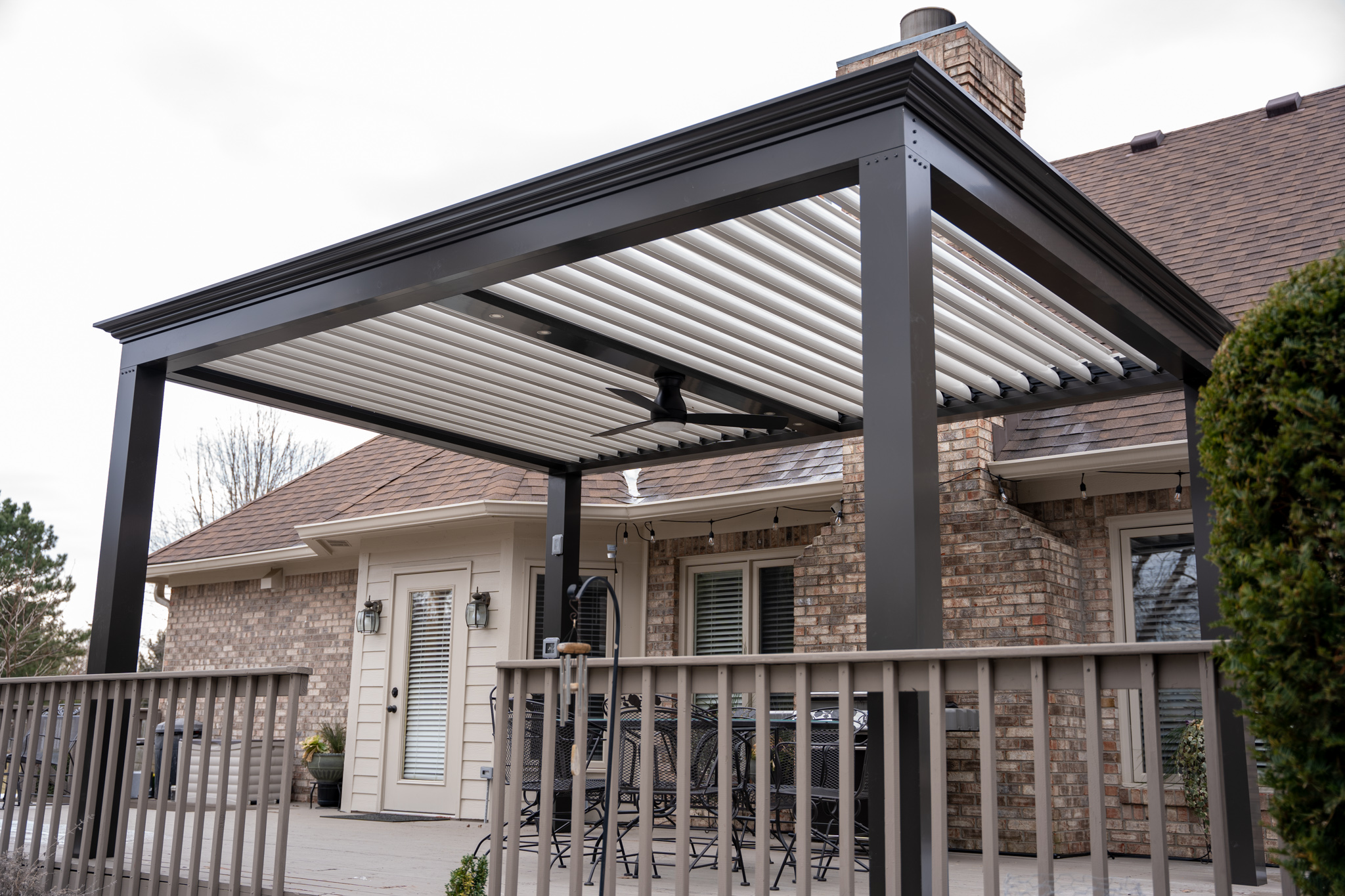 Listen to Article
If you are looking at 12 x 24 pergola kits in the United States, you are unfortunately very limited. The answer is quite simple if you are looking for this size, and you can get the strongest pergola kit in the world as well.
Get two 12 x 12 pergola kits from The Luxury Pergola and combine them.
You get the two kits purchased separately and you can make the structure work with only 6 posts, rather than 8.
Here we will go over how that works.
How to Assemble a 12 x 24 pergola kit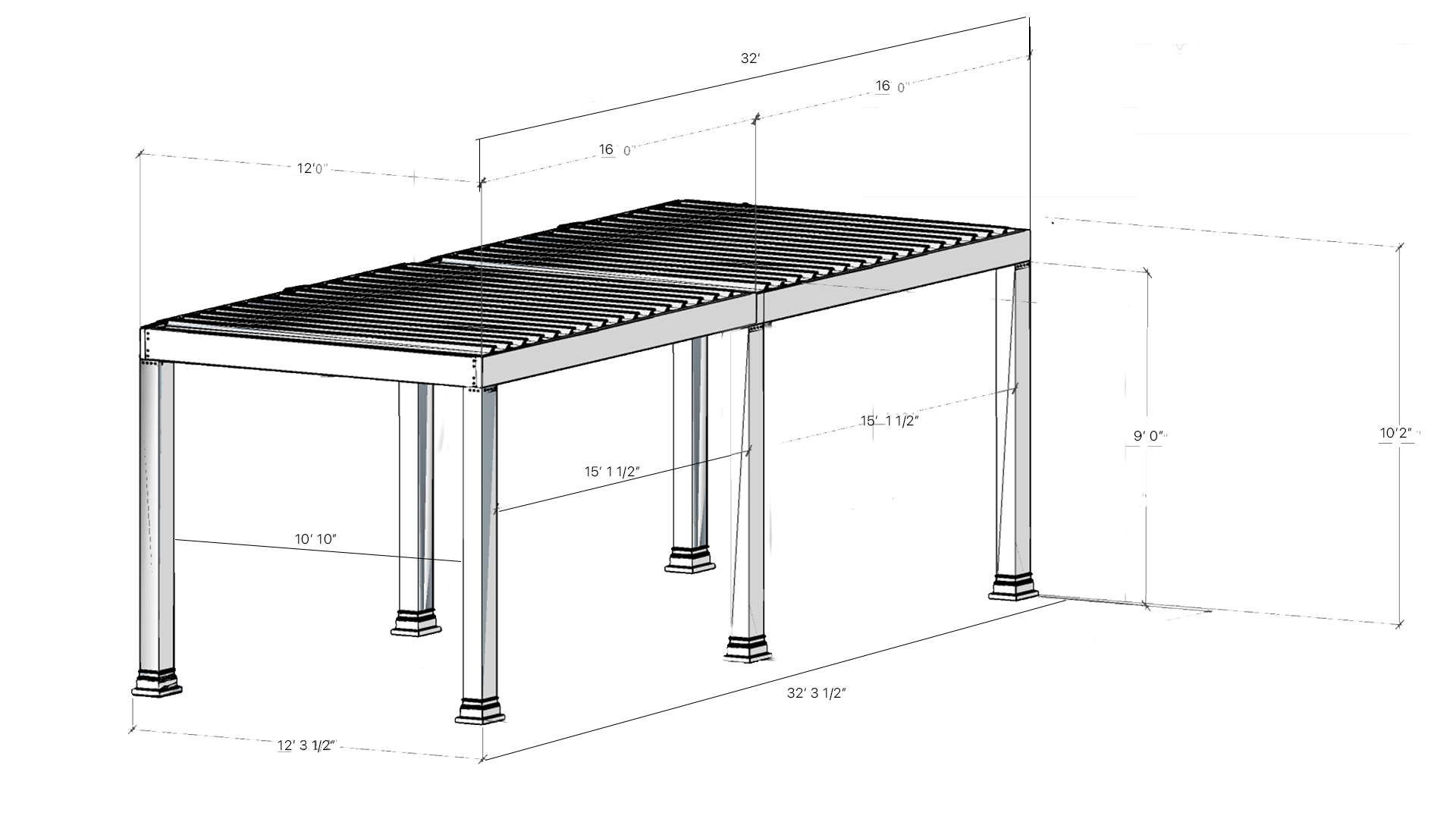 Above is an example of an even bigger pergola. This one is 12 x 36 pergola which combines two 12 x 16 pergola kits put together. That's a pretty insane pergola installation. If you want a great louvered pergola that uses great hardware and metal components you can get it this way.
To get the pergola kits together with one architectural post between the two units, is to move the beam to beam connector to the middle of the post connector.
The construction should be pretty easy and can be done in two days with ease.
Below are the steps for assembly:
Attach the beam to beam connector to the end of the 12' beam

Attach the two beam to beam connectors with post attached to the center of the post connector

Lift the 24' piece and place into the posts.
That's all you have to do to get the job done and get an amazing style for your back yard.
Now let's go into why you may consider this complete solution for your wonderful outdoor living space.
Basic Assembly of Louvered Pergola Kits
Pergola Kits in Your Outdoor Living Space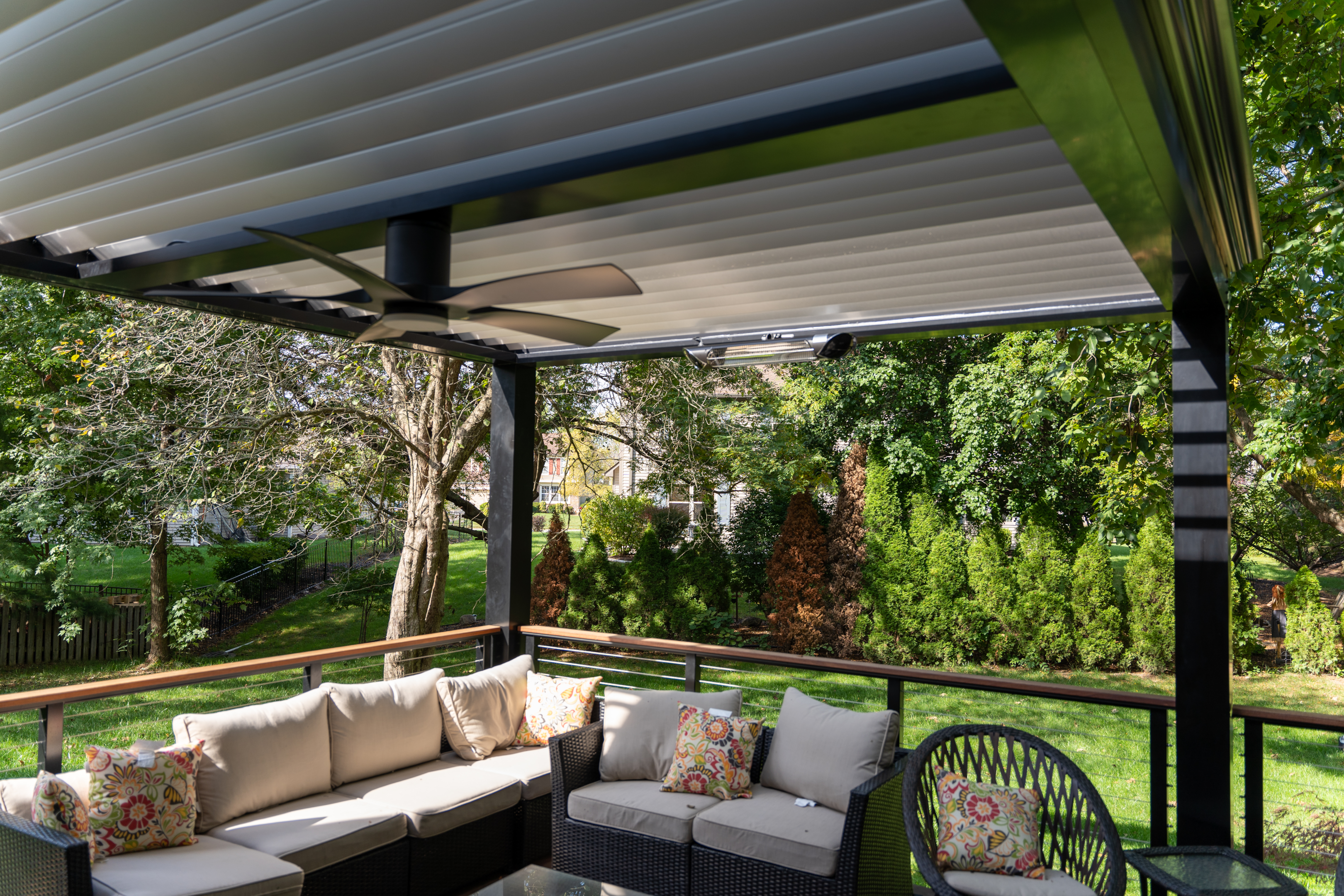 The best pergolas for your outdoor area, comes down to price primarily. You can get an awesome DIY pergola kit for an incredible cost. Not to mention it is also a fully motorized louvered pergola.
If you want a pergola with components that are designed to handle high winds, you can get the best pergola for high winds in the Luxury pergola. Now the process of selection is going to come down, primarily, to materials that you want.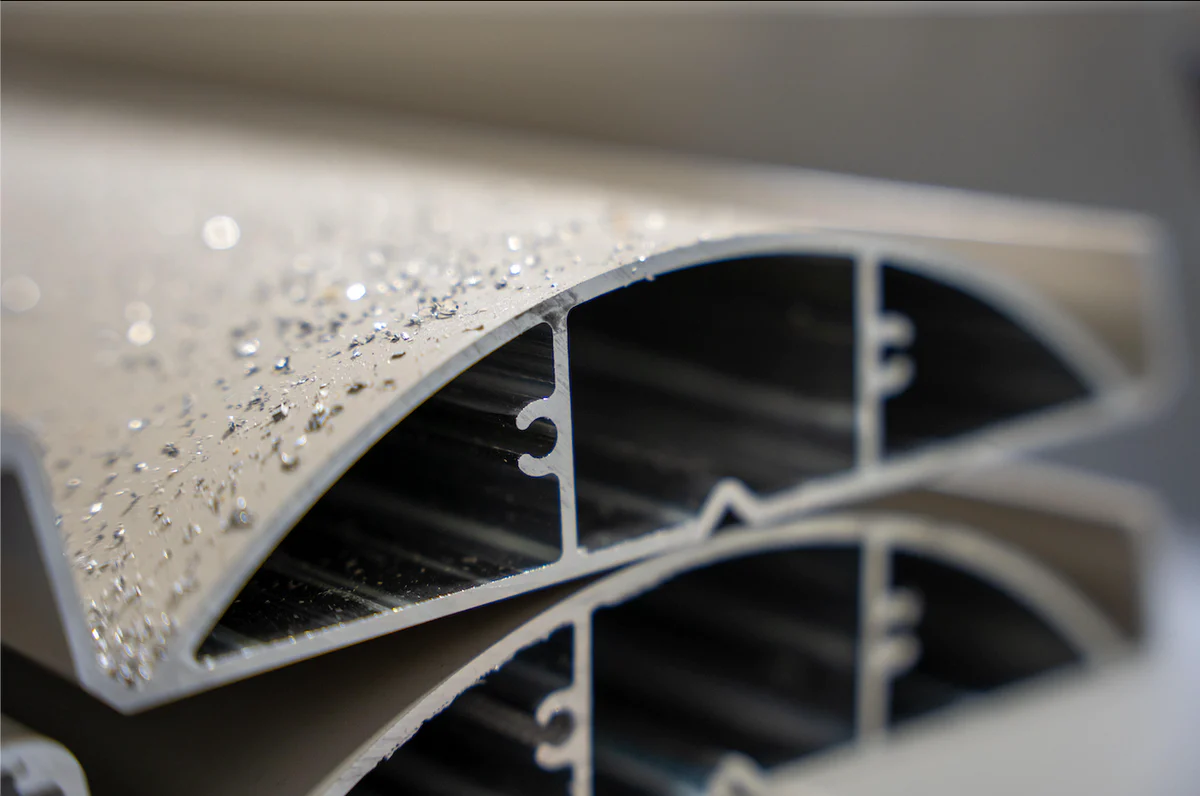 The best material for your pergola that opens and closes, is going to be aluminum. You can get vinyl, or wood, but aluminum will be the best pergola for almost every situation. The beam and louvers will handle up to 8000 lbs of snow and 130 mph winds at the same time.
With the Luxury Pergola, the best aluminum pergola kit, you can get the highest quality new pergola for your backyard. Aluminum will weather far better than any other option you can get, even if you're looking at the Costco Mirador adjustable pergola.
What are The Other Options?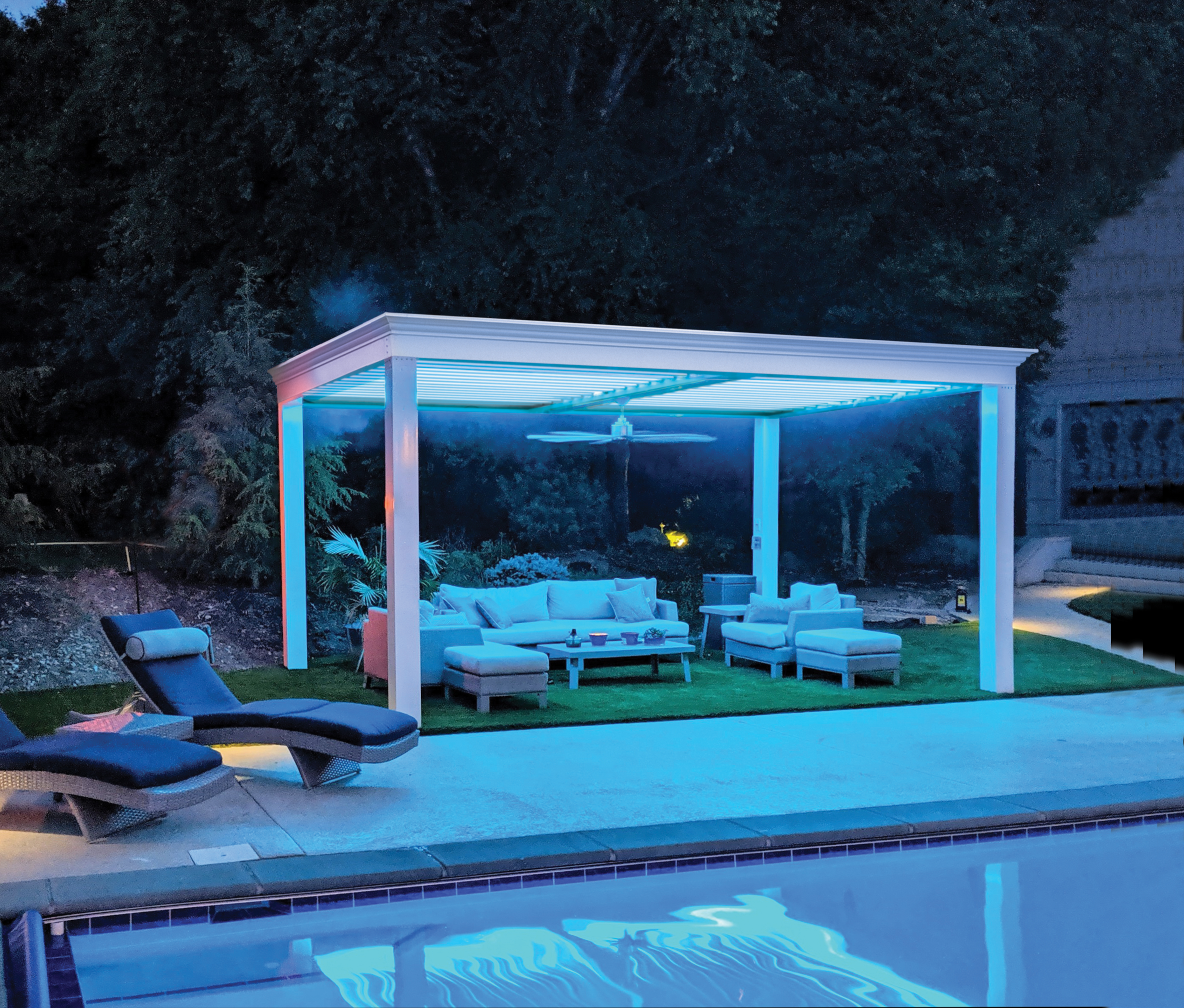 When looking for louvered pergola kits, you can get the Costco Mirador aluminum pergola, which is a cheaper purchase, or you can forget the low quality items and get the best aluminum pergola kit available.
Pergola kits with a roof, come down to a wide variety of possible options. You can get a custom louvered pergola, but the pergola cost can get out of hand.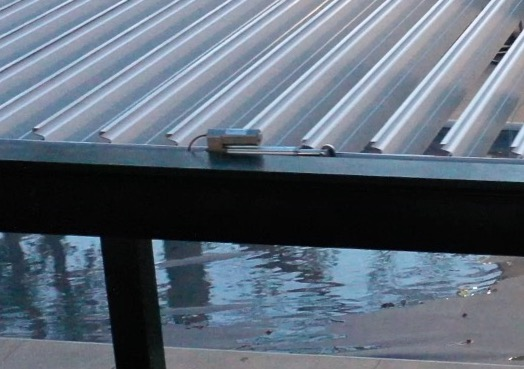 Now a pergola with a roof can be motorize for manual. A motorized pergola can be helpful in almost any climate. Most motorized pergolas are thebest free standing pergola kits available.
The biggest question is going to be motorized pergola cost. If you look at a custom motorized louvered pergola, the most accessible option is the Struxure pergola.
The Struxure pergola cost is the biggest possible issue for the purchase. Most feedback we hear is that the pergola is way to expensive and you can't get the company on the phone. Now it is way more expensive than the Costco pergola for your house.
A Struxure Smart Pergola cost can be as much as $75,000 for a 12 x 24 pergola unit. That is way more than most people expected.
Conclusion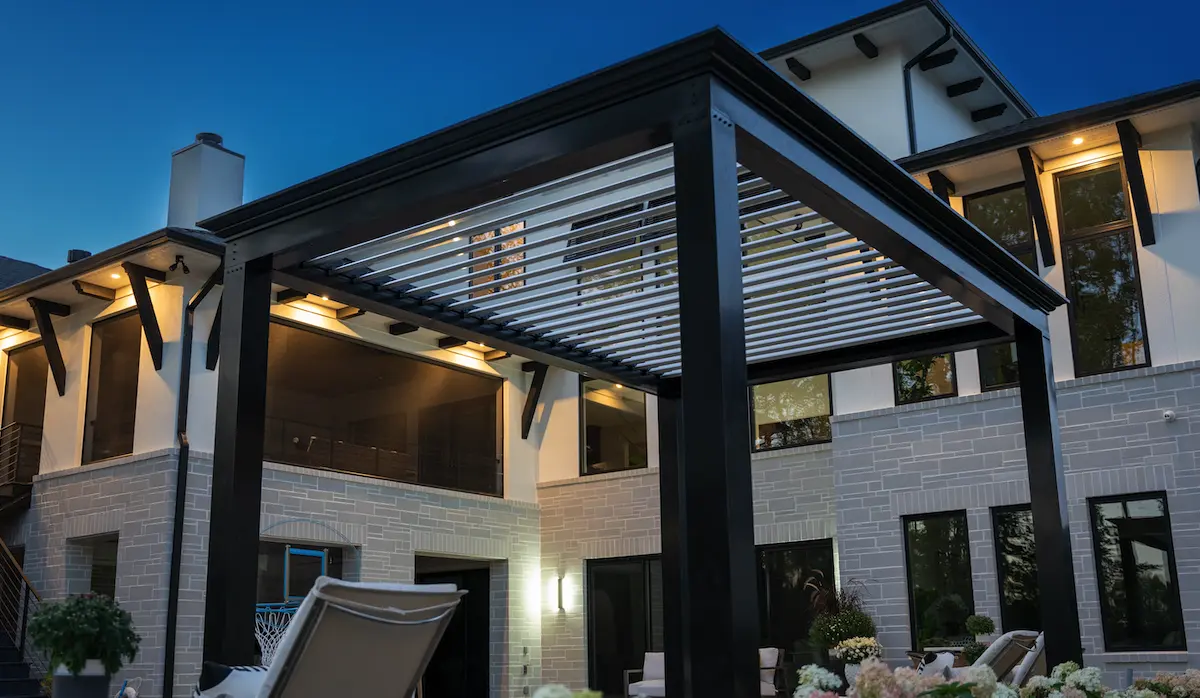 The best luxury motorized pergola is easy once you've done the research and decided on the right path. Your friends will be impressed by your new rest area and you will get comments of praise from everyone.
The Luxury Pergola will blow your expectations and your life will be immeasurably better. There are no words to describe the hole in your life that will now be filled.