Listen to Article
If you are looking for an outdoor structure that gives you just the right amount of shade that you need, consider the motorized louvered pergola!
The louvered roof is the perfect solution for summer or winter and can withstand the harsher elements. They provide the best protection for a great price, without obstructing your view.
Here we will over why this new pergola innovation, the best luxury motorized pergolas, and how much a louvered pergola costs.
Table of Contents
What is a Louvered Roof?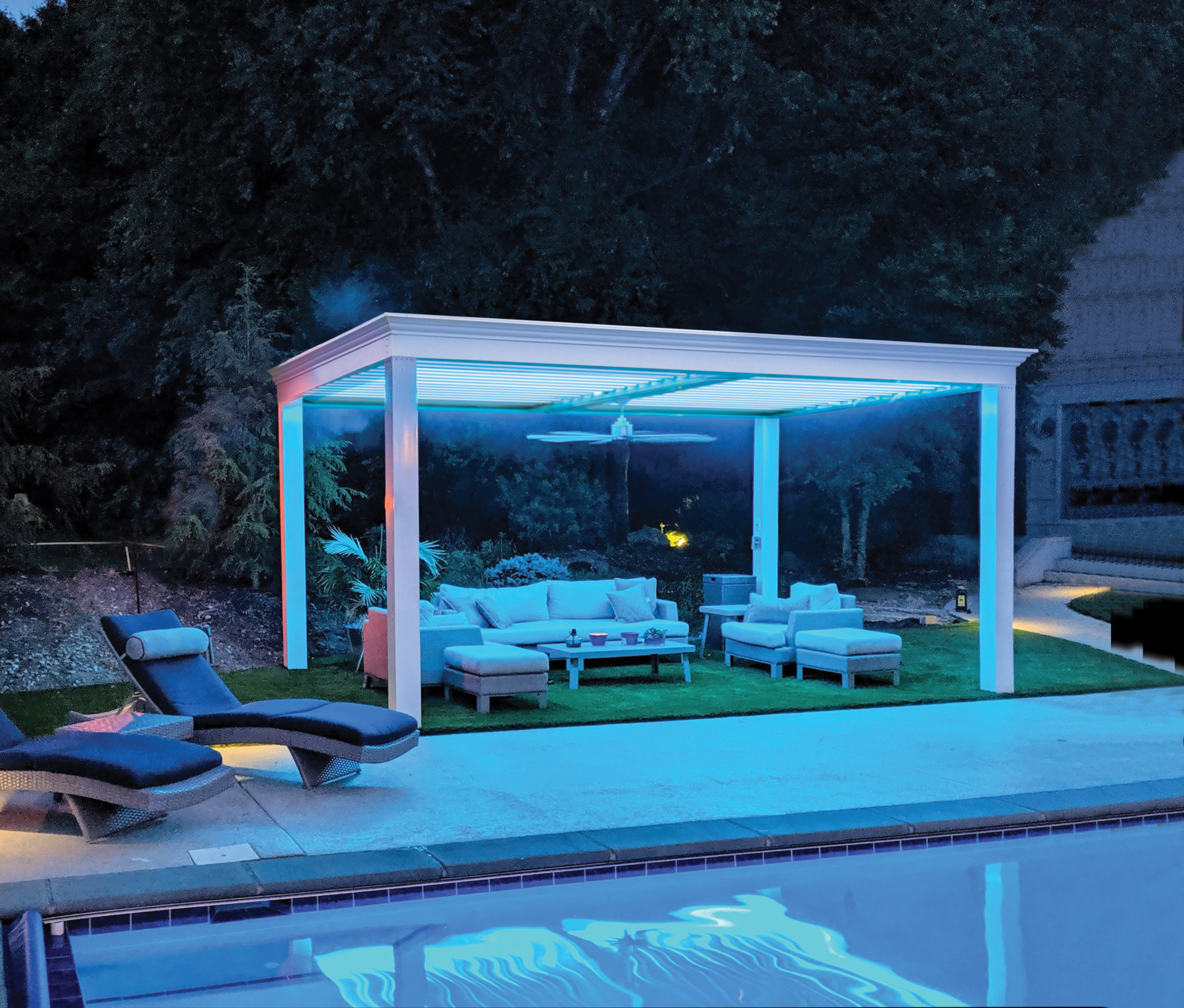 A louvered roof, or motorized pergola, is a pergola that allows the homeowner to adjust the amount of light that comes into their space. The motorized louvered pergola is a great way to maximize your backyard space.
The slats or louvers can open or close with a remote control (in most cases) and the louver helps keep out the bad weather from your deck with ease, while providing natural light.
Differences in Pergola Options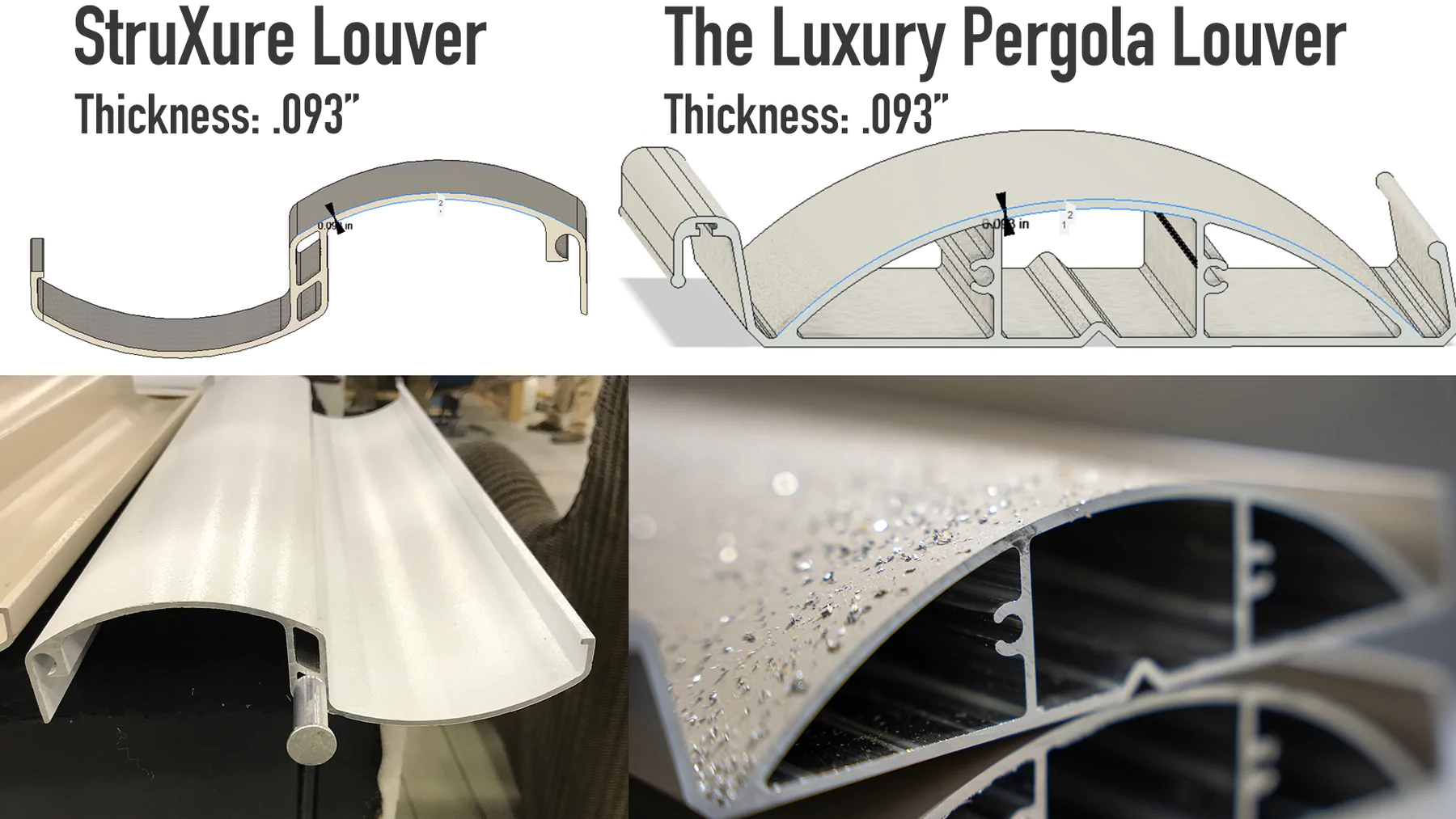 The main difference between different pergola options comes down to style and durability. If you want your louvered roof to have a flat look when the pergola closes to provide protection from the sun, you would want to go with the Luxury Pergola.
The Struxure pergola cost is the biggest concern when looking at this shade option. If you want the best value for your outdoor living space, the Luxury Pergola is the best roof option that can complement your backyard, protect you from the rain, and sustain strong winds.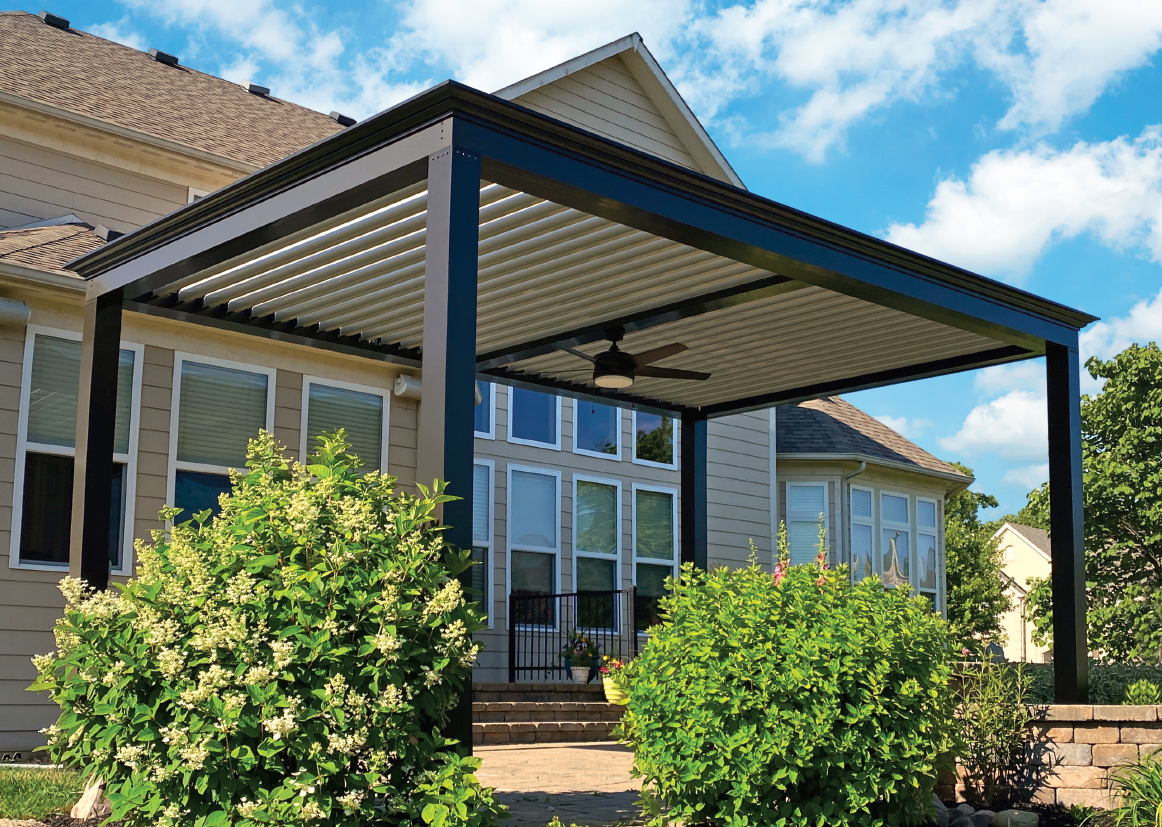 When looking at your backyard if you want to protect from all weather and strong winds, a DIY kit can be a tough thing to determine. A motorized louvered pergola is made of the most durable pergola material available, aluminum.
You need to figure out the control (manual or remote control) as well as the snow loads in the winter. Most of the time, you will see in the fine print, that you should remove the louvers if there is high snow or rain.
Additionally, the pergola cost is a consideration when looking at this kind of shade to keep your patio nice and cozy. The best aluminum pergola kit available is easy to choose when looking at things like the Costco adjustable pergola.
The main difference comes down to how well the pergola can handle the harsher elements and sustain any weather issue, while keeping you protected from the rain and sun.
The Motorized Pergola In Summary

In summary, the louver options are numerous. If you want the ultimate shade product, while getting protection from the sun, the louvered roof is easily the best option.
If you want to cover your deck, patio, or just add the best outdoor roof possible, give the luxury pergola, or louvered pergola kits a try. A pergola may make it easier to sell your house, as well as give you great lighting no matter the weather.