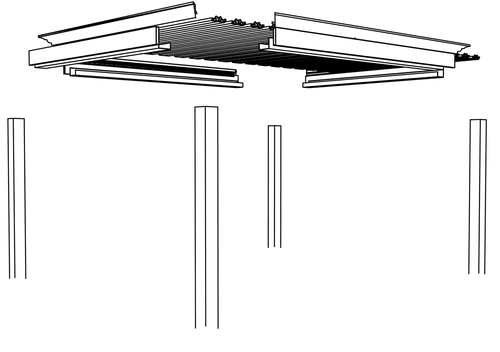 Welcome to our quick guide on building your own louvered pergola kit! Pergolas that open and close are a great addition to any outdoor space, providing shade and a beautiful aesthetic, while providing superior features to other patio covers.
Purchasing a pre-made pergola can be expensive and just might not fit your specific needs. That's where a DIY luxury pergola kit comes in.
With a louvers pergola kit, you can customize the size, shape, and angle the high quality louvers to suite your preferences and space. In this guide, we will walk you through the process of choosing and building your own louvered pergola kit. From start to finish.
Introduction to the concept of a louvered pergola and its benefits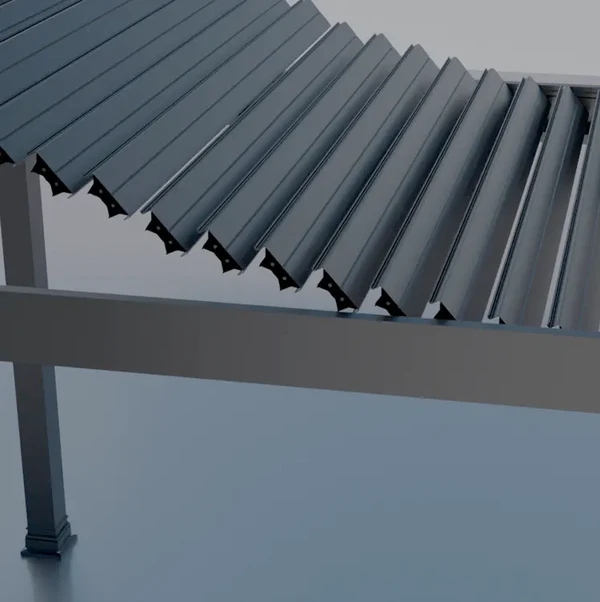 louvered pergola is a type of durable structure that features a roof with adjustable slats. These slats (or louvers) can be opened and closed to provide shade or allow sunlight to pass through. A louvered pergola (especially a kit) is a versatile outdoor feature that can provide a number of advantages.
Ease to Assemble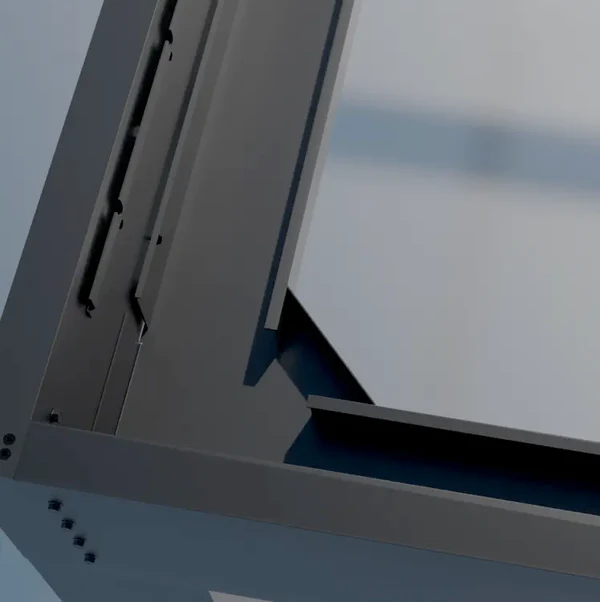 One of the main advantages of a louvered pergola kit is that it can be easily assembled. Unlike traditional pergolas that require complex construction, engineering, and more, a louvered pergola kit comes in pre fabricated pieces that can easily be put together.
This makes it a great option for homeowners who want to add a stylish backyard shade without the hassle of a complicated build. The best are made of aluminum and avoid pricey or difficult to handle lumber.
Protection from Rain
Another benefit of a luxury pergola kit is its ability to provide protection from the rain and provide cover from the snow. The adjustable slats on the roof of the pergola can be closed to provide protection from the elements.
This makes it a great option for your backyard for outdoor gatherings, outdoor kitchen, or for creating a great, shaded area in the backyard for relaxation.
Durable and High Quality Material
In addition to its versatility and weather resistance, most louvered pergola kits are also quite durable. The structure is typically made from extruded aluminum and most have durable louvers that are designed to handle the elements. If you get the right model, your louvered pergola will provide enduring enjoyment for years.
Quick Understanding
Overall, a louvered pergola is a practical and high-end addition to any backyard. Its adjustable louvers and easy assemble instructions, make it a versatile option. The durability of the design also ensures that it will provide superior, modern structures for all customers.
Overview of the various options for louvered pergola kits on the market
If you want to get the best aluminum louvered pergola kits there are mainly only two options. You need to know exactly what to look for with your aluminum pergola kits. The post linked goes in depth, but here we will go over the main options at a high level.
The luxury pergola is SLIGHTLY more expensive than the Hanso. Despite the price difference, the structures are VERY different. The difference in material used, and the ease to assemble are very different.
Additionally you can customize the size and hardware on the Luxury Pergola (great to cover hot tub spaces) that you cannot get on the Hanso. Additionally, the rain protection is superior on the Luxury Pergola.
A summary of advantages are listed below. The louvers and features are DEFINITELY different, although both pergola kits do provide shade.
Choice 1: The Luxury Pergola Louvered Roof
130 mph hurricane rating

8000 lbs of snow capacity (louvers closed)

Dual wall louver for better insulation

Available Nationwide
Choice 2: Hanso Manual Louver Roof
Louvers must be removed in high winds

Louvers must be removed in snow

Single wall louver

Available Nationwide
Advantages of a louvered pergola kit, including cost savings and the ability to customize to your specific needs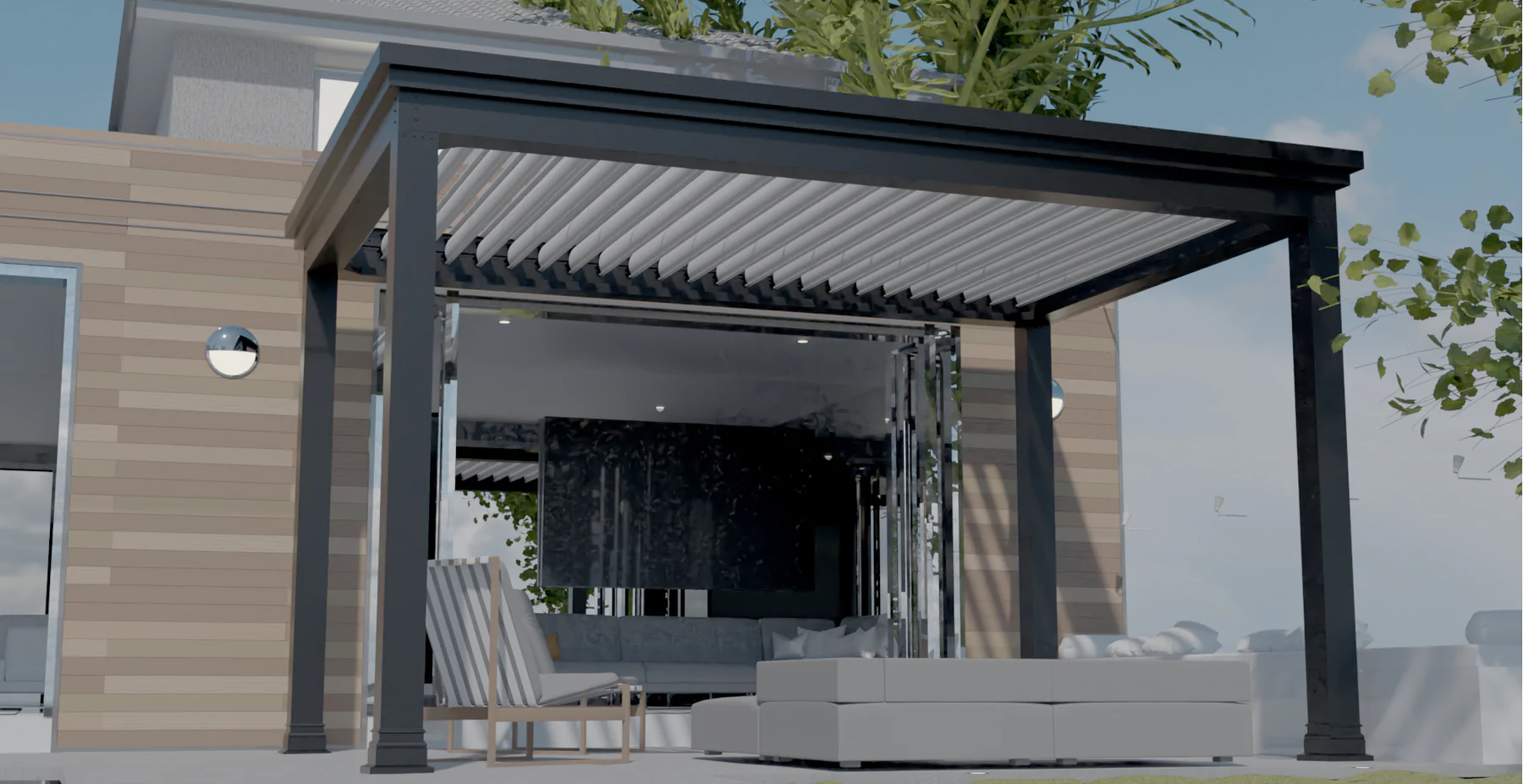 One of the biggest advantages of choosing a diy pergola kit is the potential cost savings. Pre-made kits are often FAR more affordable than hiring a contractor to build a custom pergola from scratch, or going to a louvered pergola dealer.
One of the new advantages of diy pergola kits is that you have the ability to customize the structure for your house. Unlike traditional pergolas or solid roof structures, louvered pergolas have adjustable louvers that can rotate to allow customers to create a comfortable outdoor kitchen or living space, regardless of the weather.
Louvered pergola kits also can add value to your home. It can serve as an extension of your home's living space. This additional layout can be used for entertaining, or simply relaxing on your patio.
A louvered pergola offers the perfect combination of affordability, customization, and functionality. It is a great option for anyone looking to create a gorgeous outdoor oasis, without breaking the bank.
Step-by-step guide for building a louvered pergola using a DIY kit
The video above is the first in a series to see exactly how to assemble and install the modern and new diy model on your deck.
Conclusion and final thoughts on the benefits of a louvered pergola kit.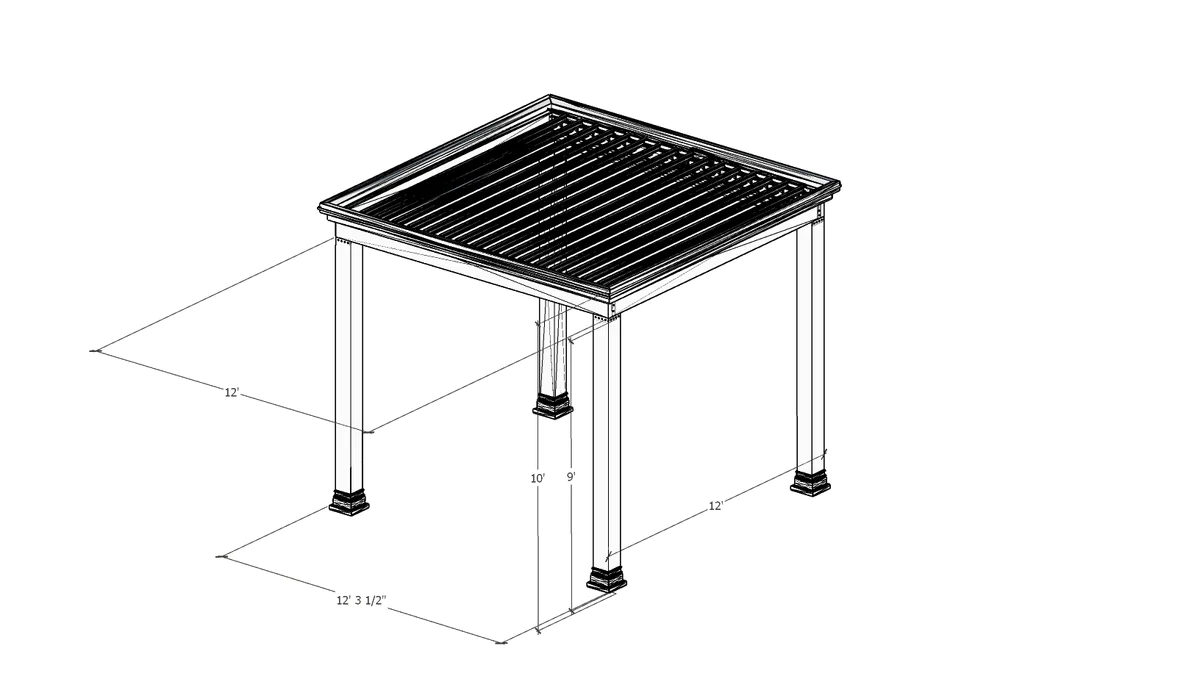 In short, pergola kits are a great new structure that you can customize for any house. If you choose to get a system for your deck or patio, you can be sure that your house will be better for it.
Going with aluminum louvers, over painted wood, will help make your entire install and upkeep process THAT much more luxurious. The best louvered pergolas will protect customers from snow, sun, and rain in ways that only a solid roof can, but can do this with modern technology that no other structure compares to.