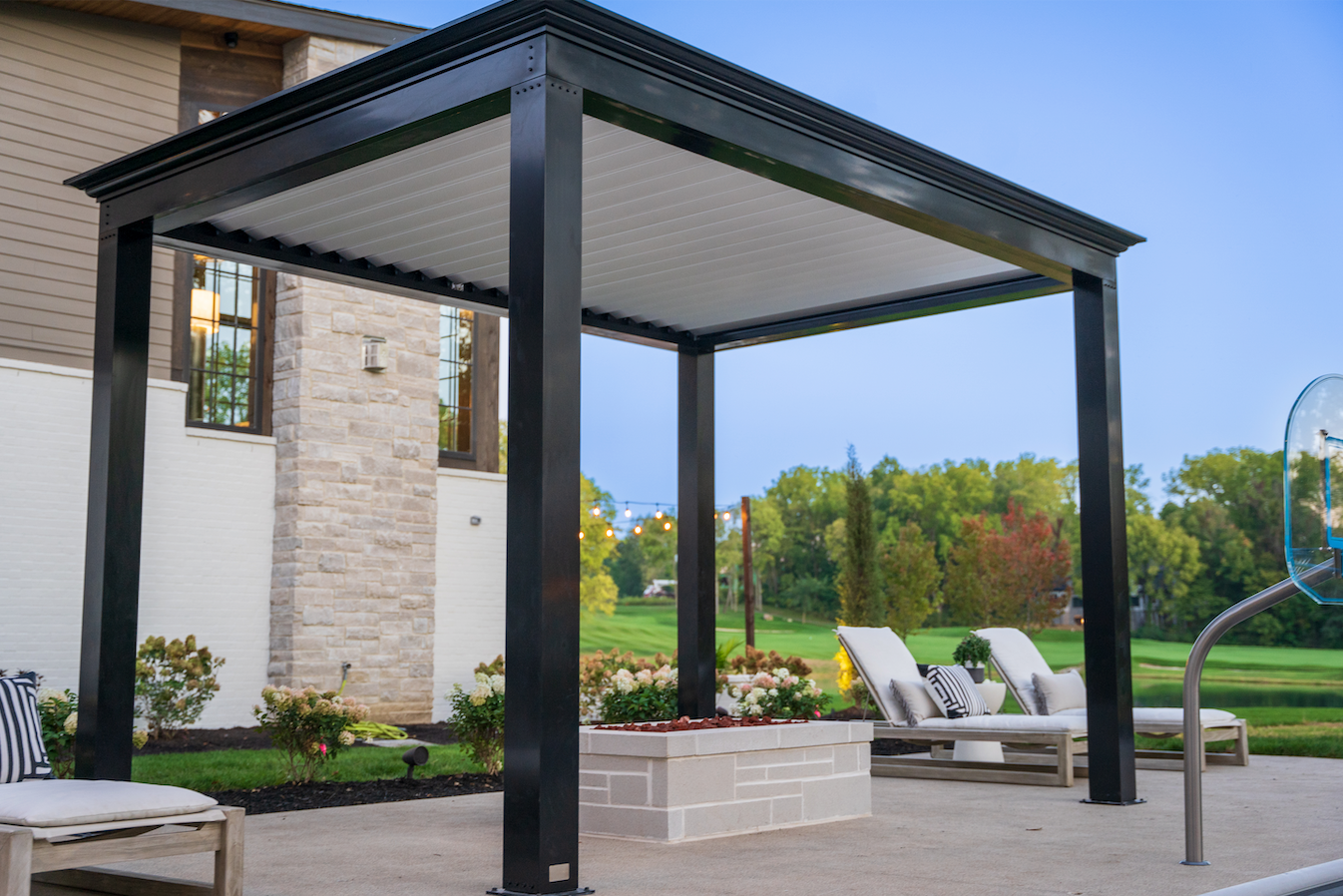 Listen to Article
So are you looking for the best pergolas for your outdoor living space? Well there is a magical product that offers a pergola with a great roof style. You can open and close the pergola with a great architecture style.
Now the best material will be an aluminum pergola, which can handle the widest variety of weather conditions, and give the strongest materials for everyone. The motorized louvered pergola offers the best structure for homeowners for your garden or deck.
Table of Contents
Pergola Kit for Outdoor Living Space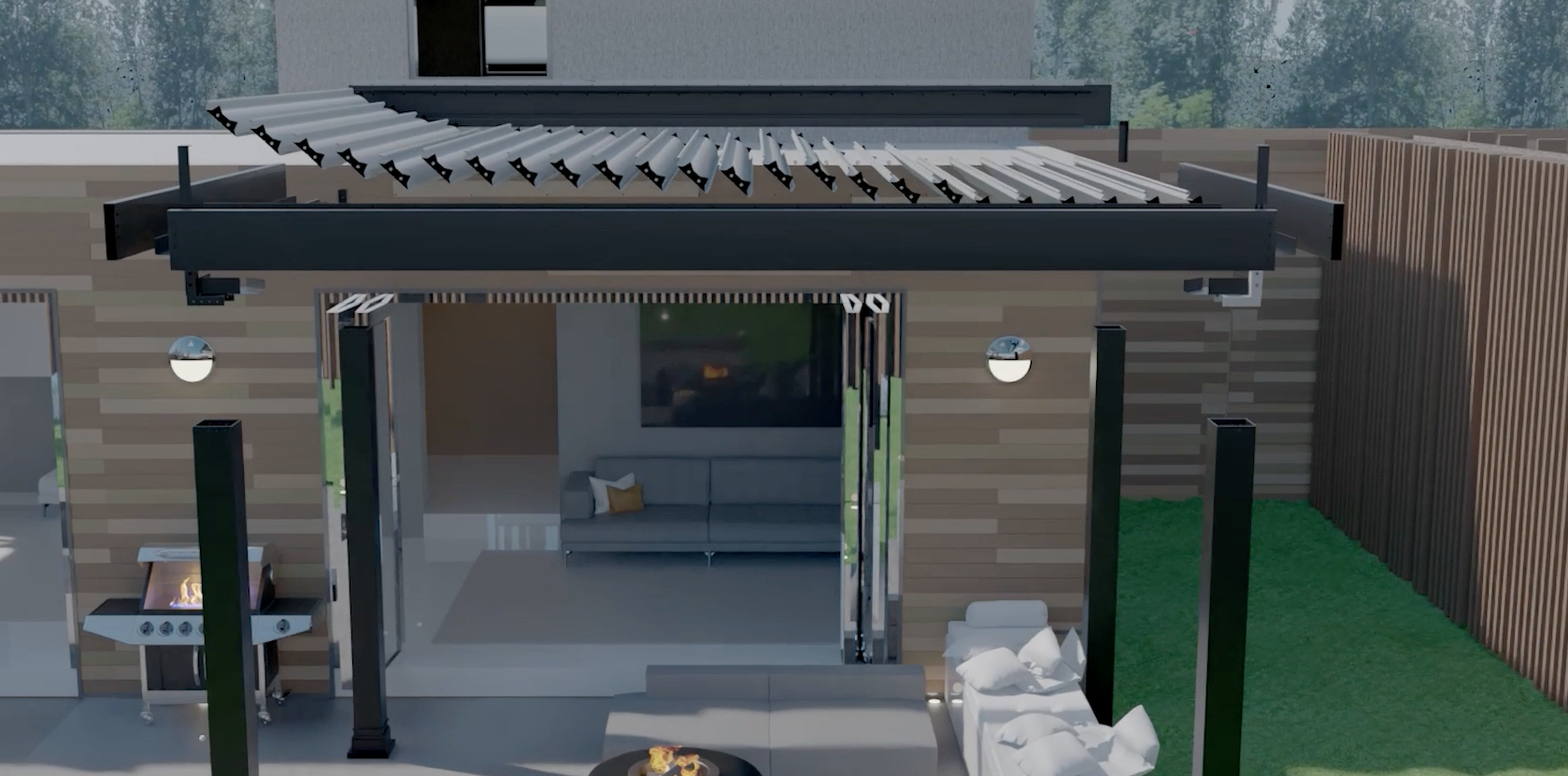 A pergola kit is an outdoor structure that offers a lower price for a pergola, with everything pre-cut and drilled so it is easy to assemble by yourself. The kit is in predetermined sizes and then packaged and shipped to customers.
Now when looking at the pergola kits, you need to consider what the benefits may be. Pergola cost is one of the main issues when considering between wood or louvered pergolas.
The main benefit you get from a pergola kit is the shade, protection from the rain, a durable design, and you typically get a great bargain for your build. The possibilities are truly endless with a variety of different kit options offered.
Types of Pergola Kit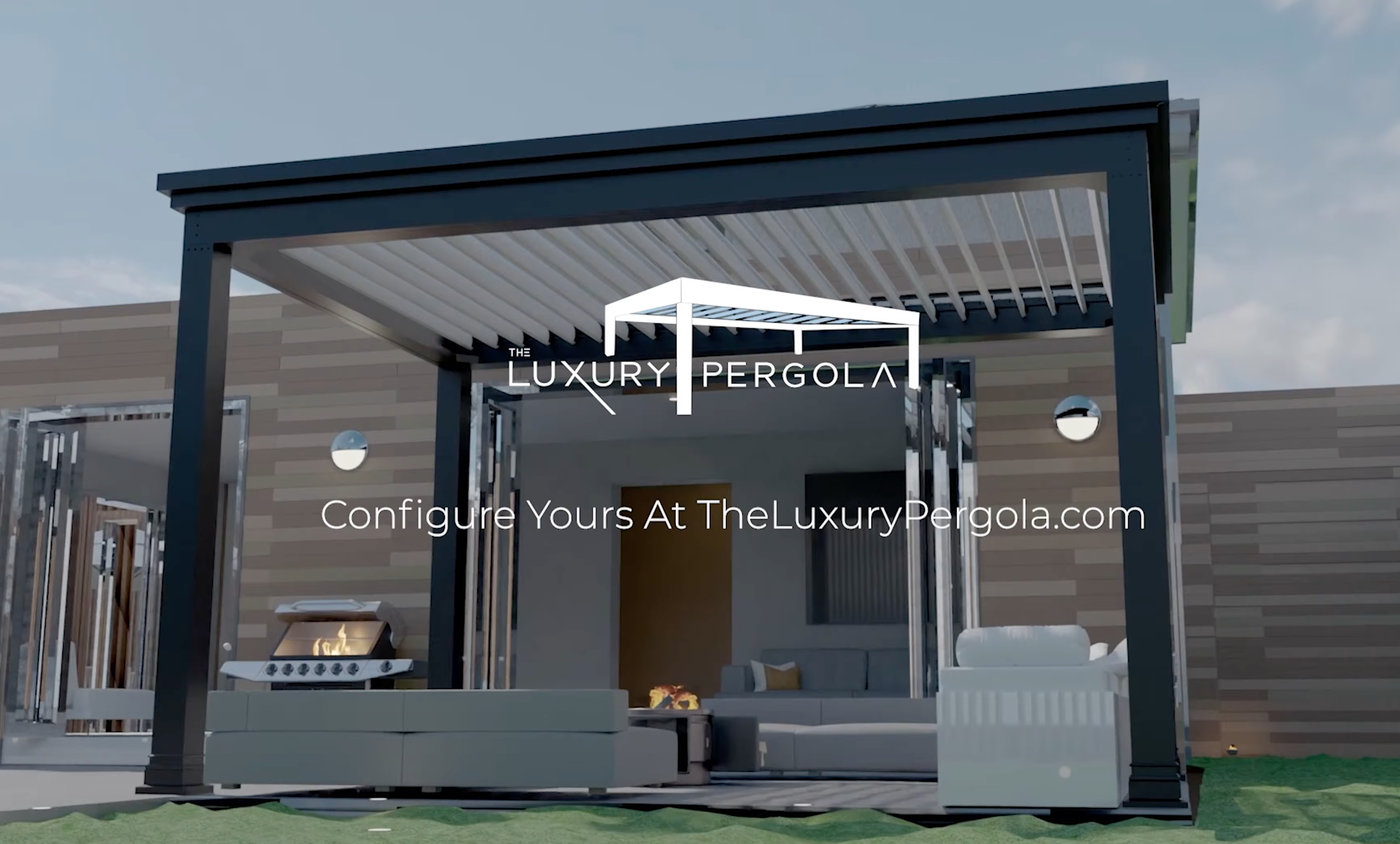 There are several types of pergola kits available to homeowners. There are many ways to approach your building and you'll have to consider snow, winds, and sunlight protection to explore. Louvered pergola kits are generally the best option for your patio.
Wood Pergola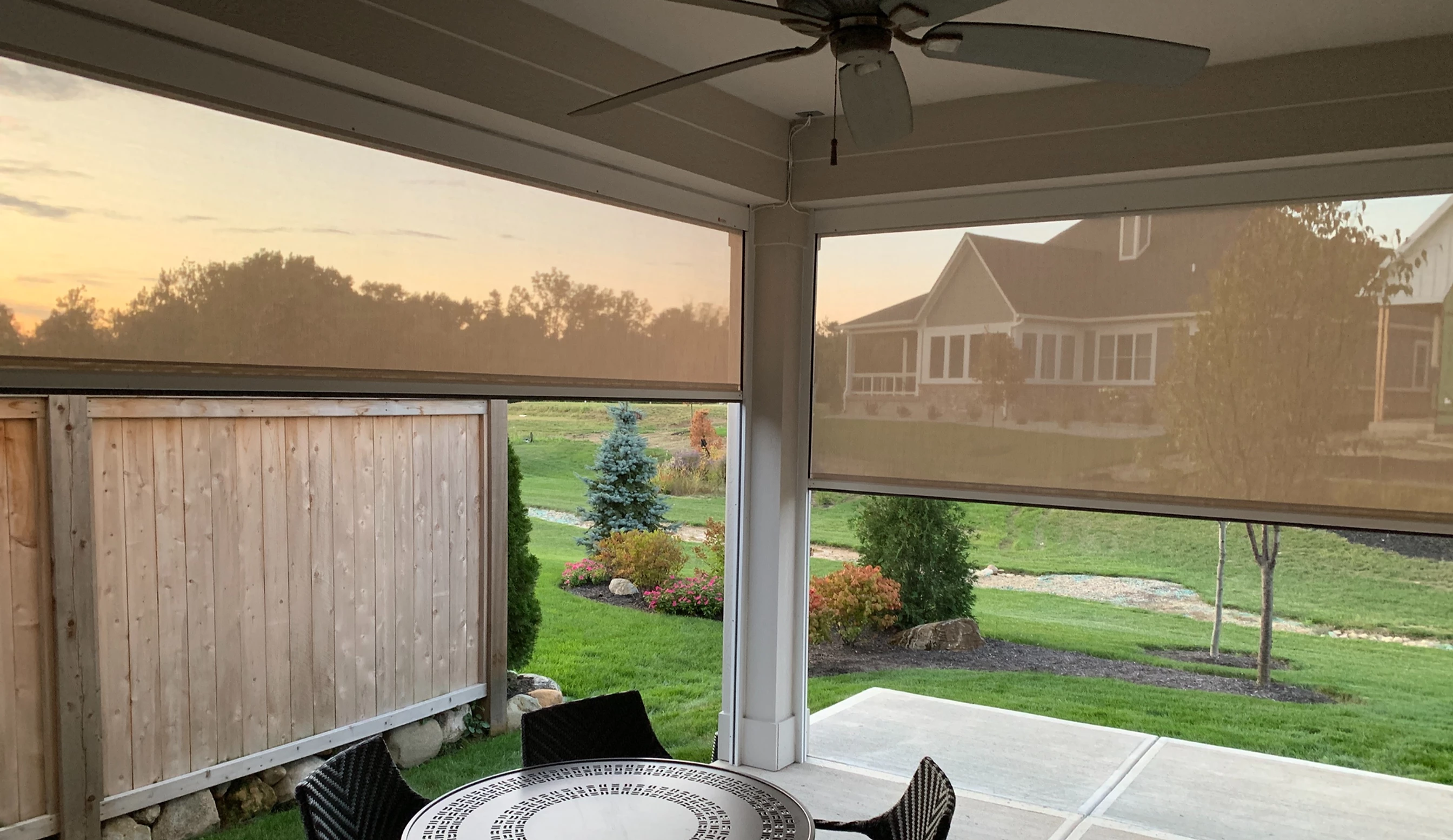 You will also need to consider what the most durable pergola material would be. A timber frame pergola will give you lower cost, but makes sun protection difficult, and installing the unit may take extra time. Typically the wooden pergolas will give you a rustic feel and use fabric to cover the top of the pergola.
Aluminum Pergola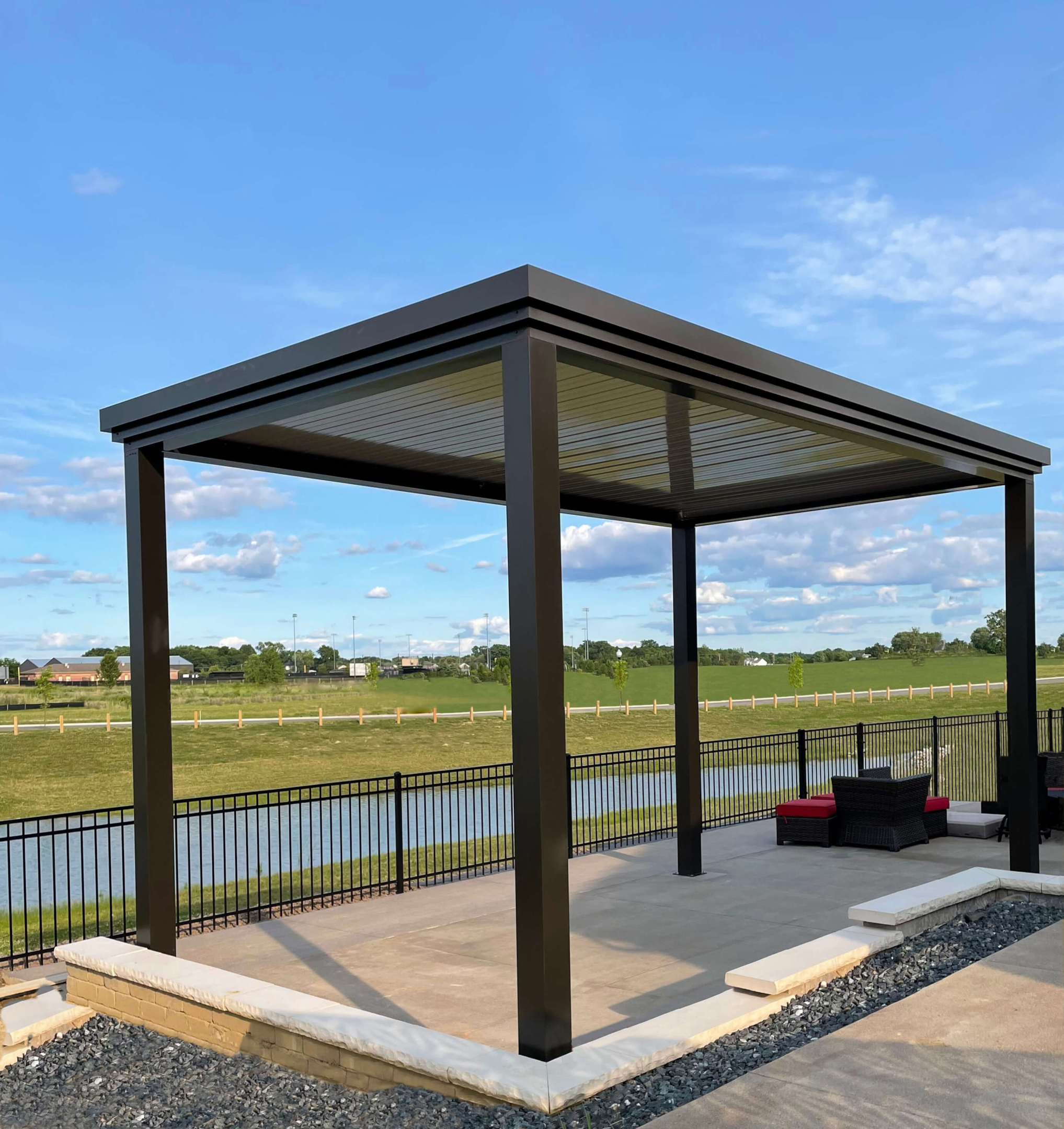 Aluminum is one of the best DIY louvered pergola kit material options on the market. With aluminum pergolas you will not get a gable roof, but the durability offered is unparalleled. The aluminum protects homeowners from the elements whereas other pergola units will leave you exposed.
Vinyl Pergola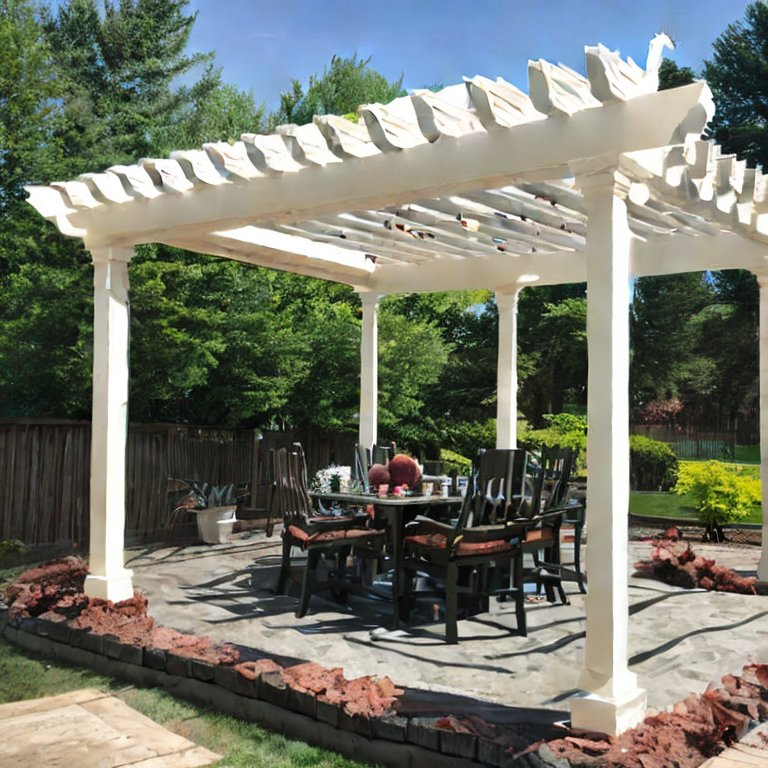 The other option is a vinyl pergola. It offers a light material that you can enjoy in a variety of colors. A vinyl pergola can add a simple and elegant solution to your outdoor space. You get a great view of the sky, easy to install rafters, although with snow and wind, it carries far less strength than aluminum.
Motorized Pergolas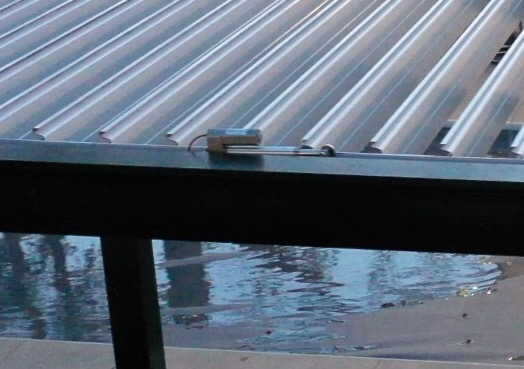 When you're looking for a pergola that can also provide rain protection, you have to consider if you want an item that is manual or a motorized pergola. The motorized pergola will keep you protected and create an exciting and open outdoor space.
Motorized pergola cost is generally the biggest objection when considering a pergola structure vs a gazebo or pavilions. A motorized louvered pergola gives you the best, long term option for a roof pergola and creates a fantastic form for basically any patio over gazebos or other options.
Factors to Consider When Choosing a Pergola Kit with Roof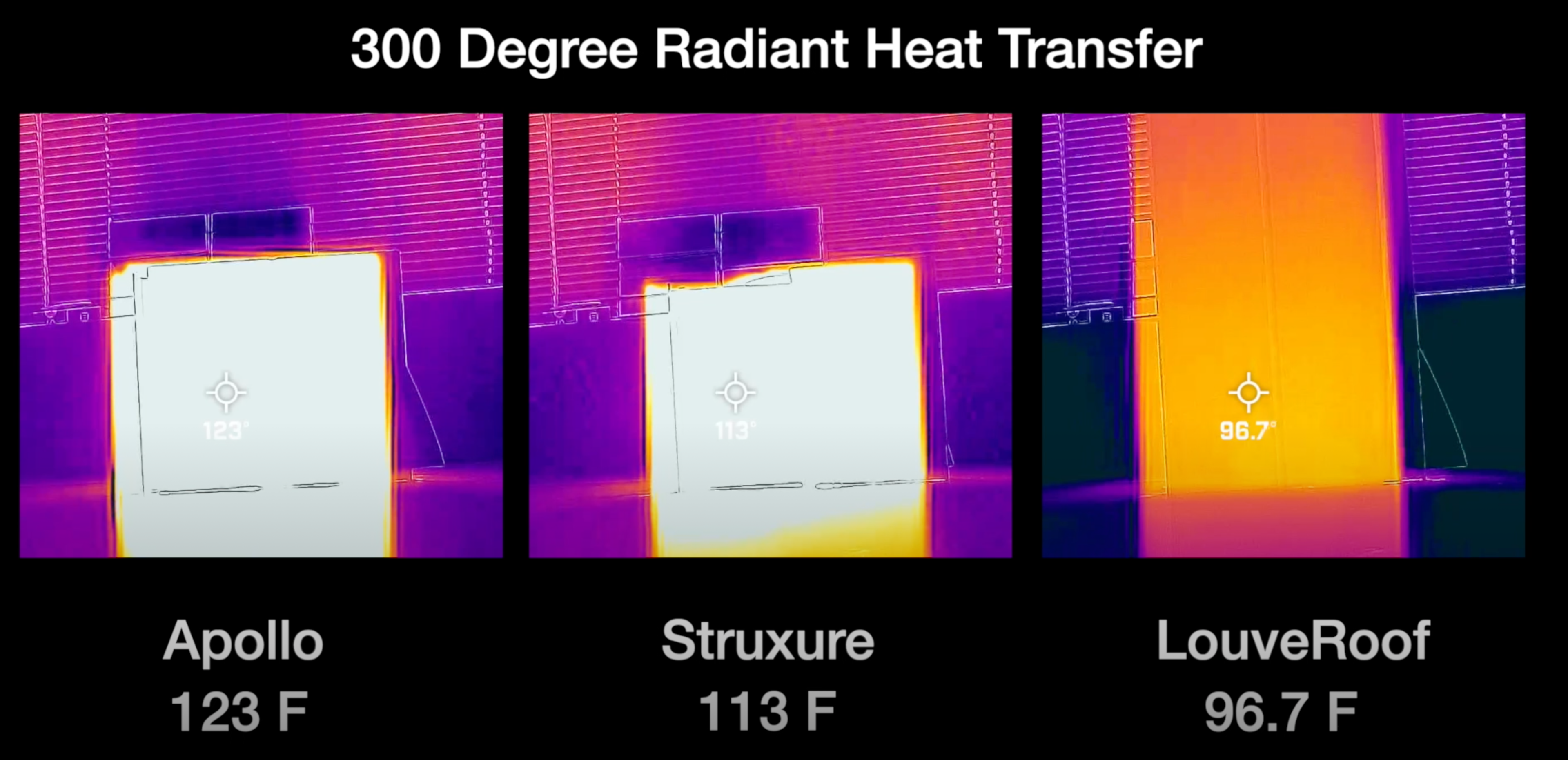 Now when deciding which pergola to purchase, you need to consider shade, rain, and winds when working on getting the most versatile and durable building possible. You also need to worry about how the sun will affect the rafters or louvers in your pergola.
Material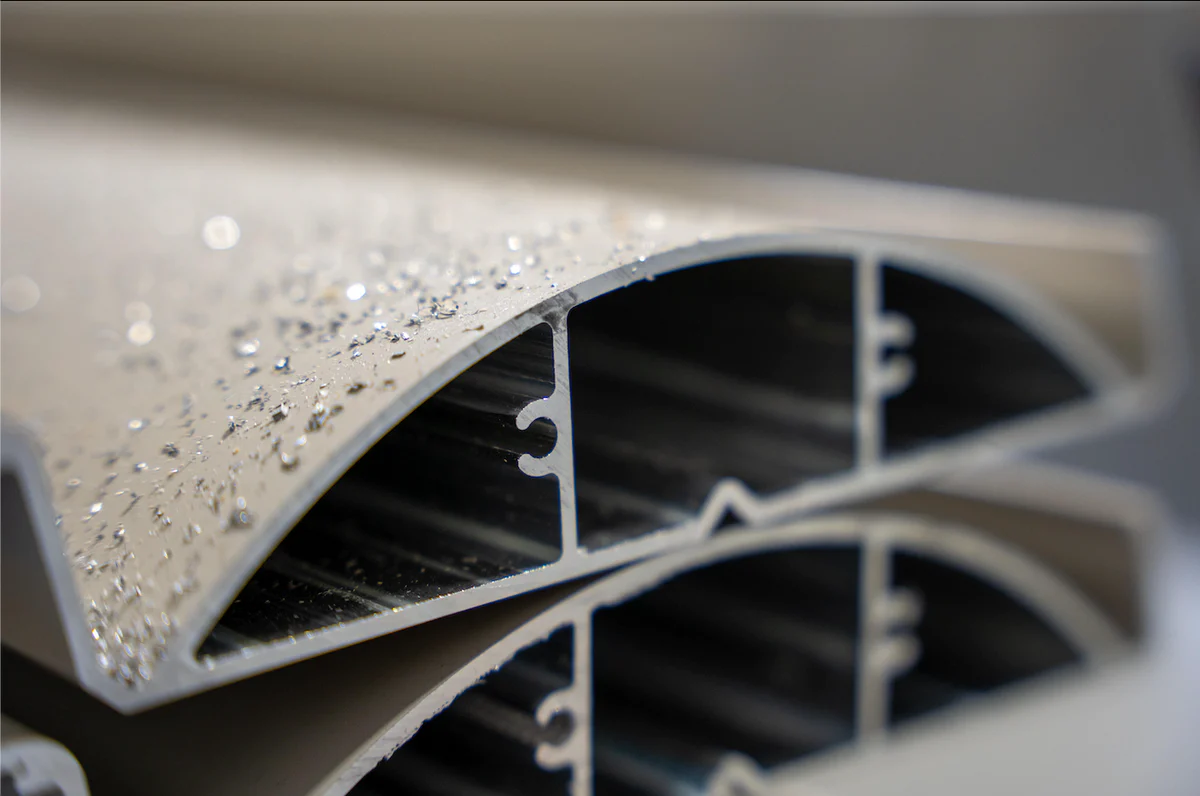 When working on a modern louvered pergola, you need to consider if your pergola will handle the elements with ease, and how durable the structure is. An example of great material is aluminum for your shade.
Climate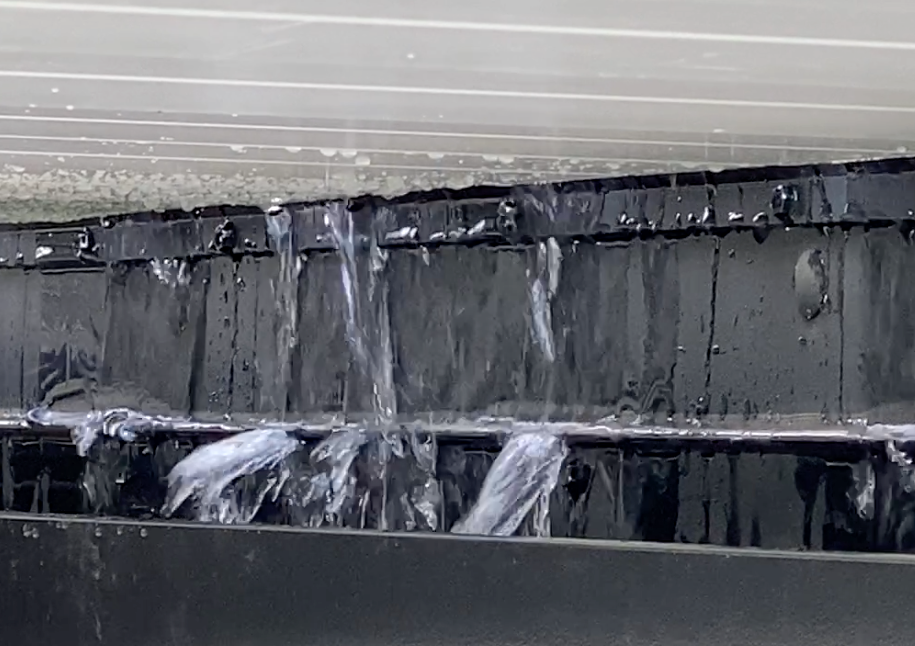 When considering climate the biggest question will be snowfall and wind to consider the look. If you are in an area with no heavy accumulation of snowfall or very low wind, you could basically make your pergola out of straw or fabric. As soon as you get any poor weather conditions you need a pergola that con provide shade and protection through the centuries.
Also considering a gutter system is wildly important. If you get a lot of rain, you will need to protect the area under your structure from the conditions in the world. To enjoy your build year-round, make sure you get something that protects from sunlight and crazy weather conditions that can change rapidly.
The best pergola in Florida or Miami is very different than the one needed in California.
Style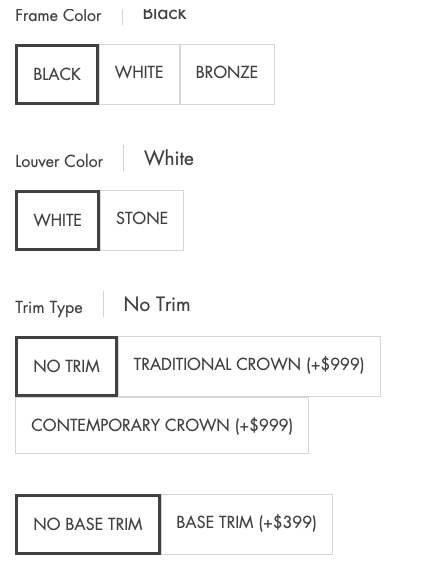 Whether you want a pergola that is a free standing pergola or one that can open and close, the style of your design is going to be wildly important. With a fabric pergola, the fabric may warp or discolor over time.
The look of your pergola can be rustic, or modern with some easy trim options or selections for your build. To explore the options on different kits, check below.
Popular Brands of Pergola Kits

The two main brands for a fantastic pergola with roof are as follows:
These will give you the best roof for your pergola and offer shade that others cannot. The louvered pergola in 2023 will be the hottest item created in recent years.
How to Install a Pergola Kit with Roof
When installing a pergola kit, you should look at the design of the pergola as well as whether the design is open enough to add a few people to explore and assemble the unit. The video playlist above will go through how to add a pergola unit by hand to your outdoor space.
The biggest thing to consider is safety when building a kit. Make sure you are always wearing safety glasses and gloves to protect yourself from sharp edges and debris.
Additionally, there is interest in how heavy the pergola components may be. Make sure you have at least 2-3 people total to build a unit.
Conclusion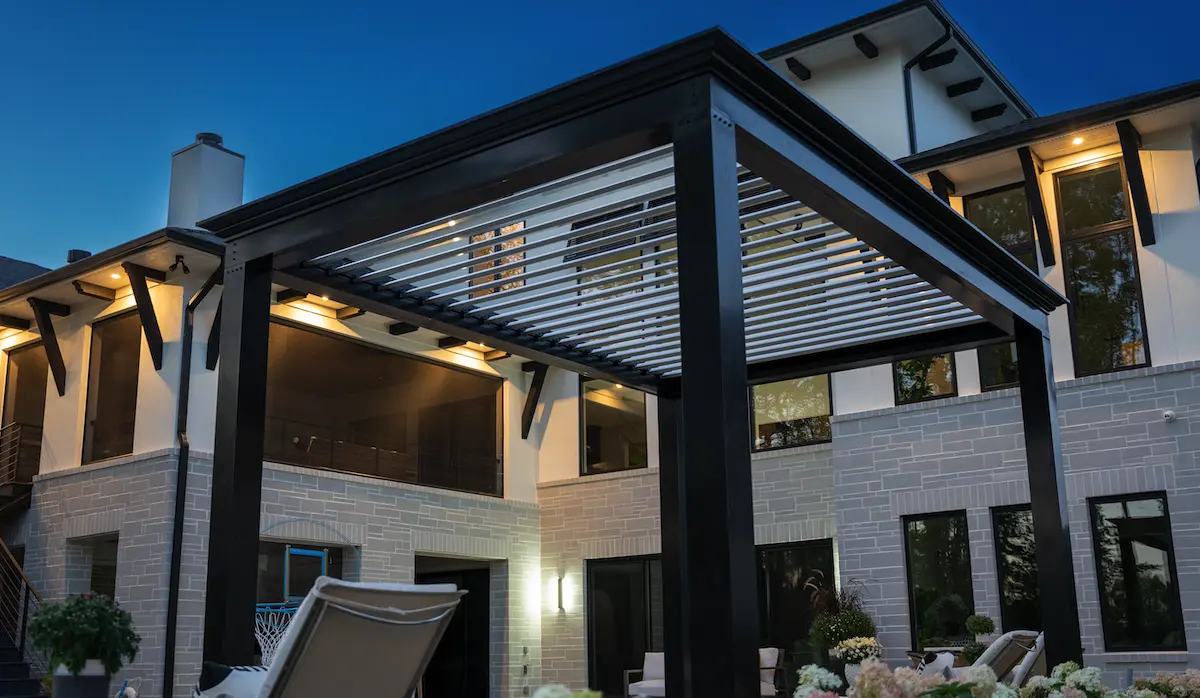 In conclusion, pergola kits with a roof offer a perfect solution for those who want to enjoy the great outdoors while also having protection from the elements.
These kits are a great way to add a stylish and functional addition to your outdoor area without the hassle of having to design and build it from scratch. With a variety of materials and styles available, you can find a pergola kit that fits your specific needs and enhances the look of your yard or patio.
So, whether you're looking for a cozy and intimate spot for entertaining guests or a shaded area for relaxing on a hot summer day, a pergola kit with a roof may be just what you need to bring your outdoor space to life.