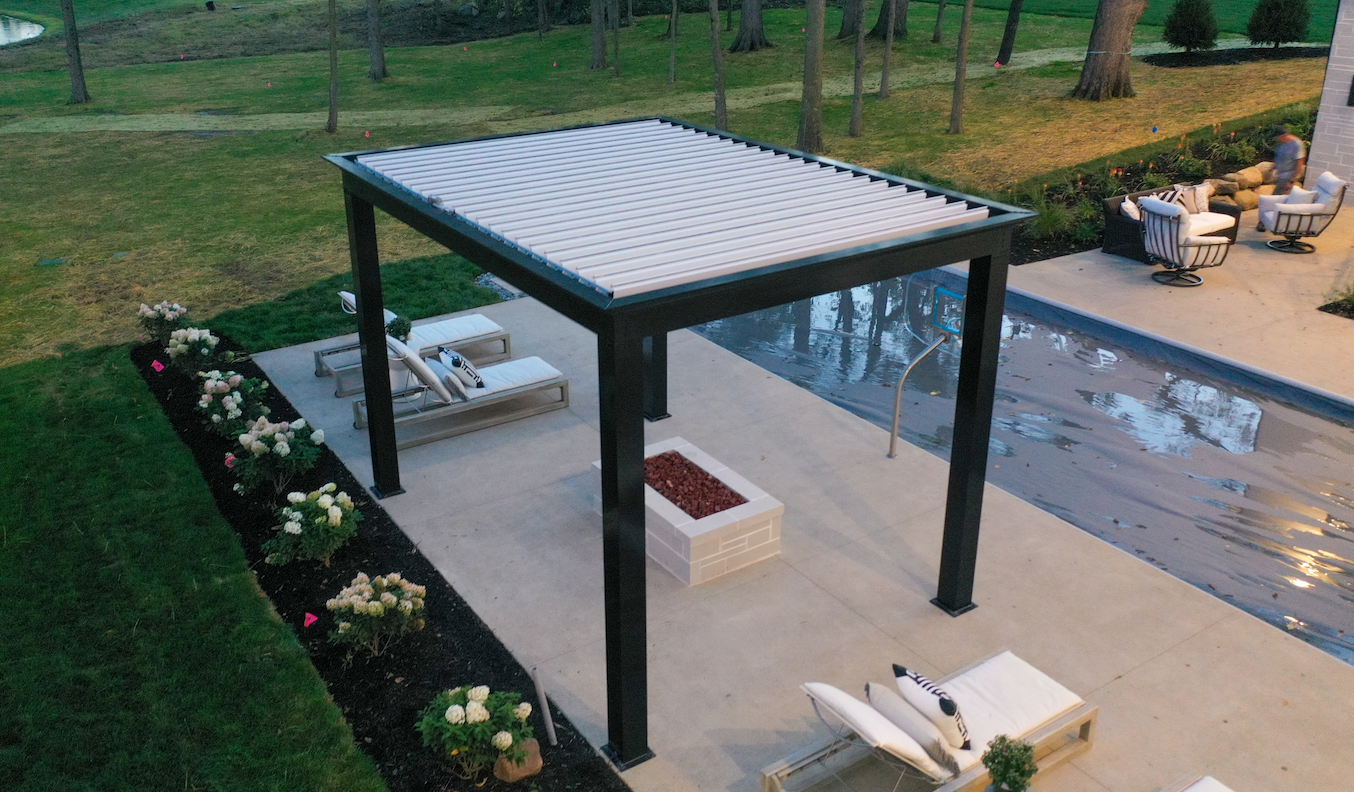 Let's imagine for a second you want to build an outdoor coverage structure. Where do you start?
The local hardware store?

Are you getting wood or metal?

What kind of fasteners should you use?

How much of everything do you need?
These are the questions that prevent many people from tackling a project. The absolute loss of "where to start" can be daunting.
The Perfect Solution
That's why The Luxury Pergola has created the perfect solution for you to have every answer from start to finish on how you can have your backyard space entirely redone and give a wow factor to anyone who comes to see it.
One Stop Shop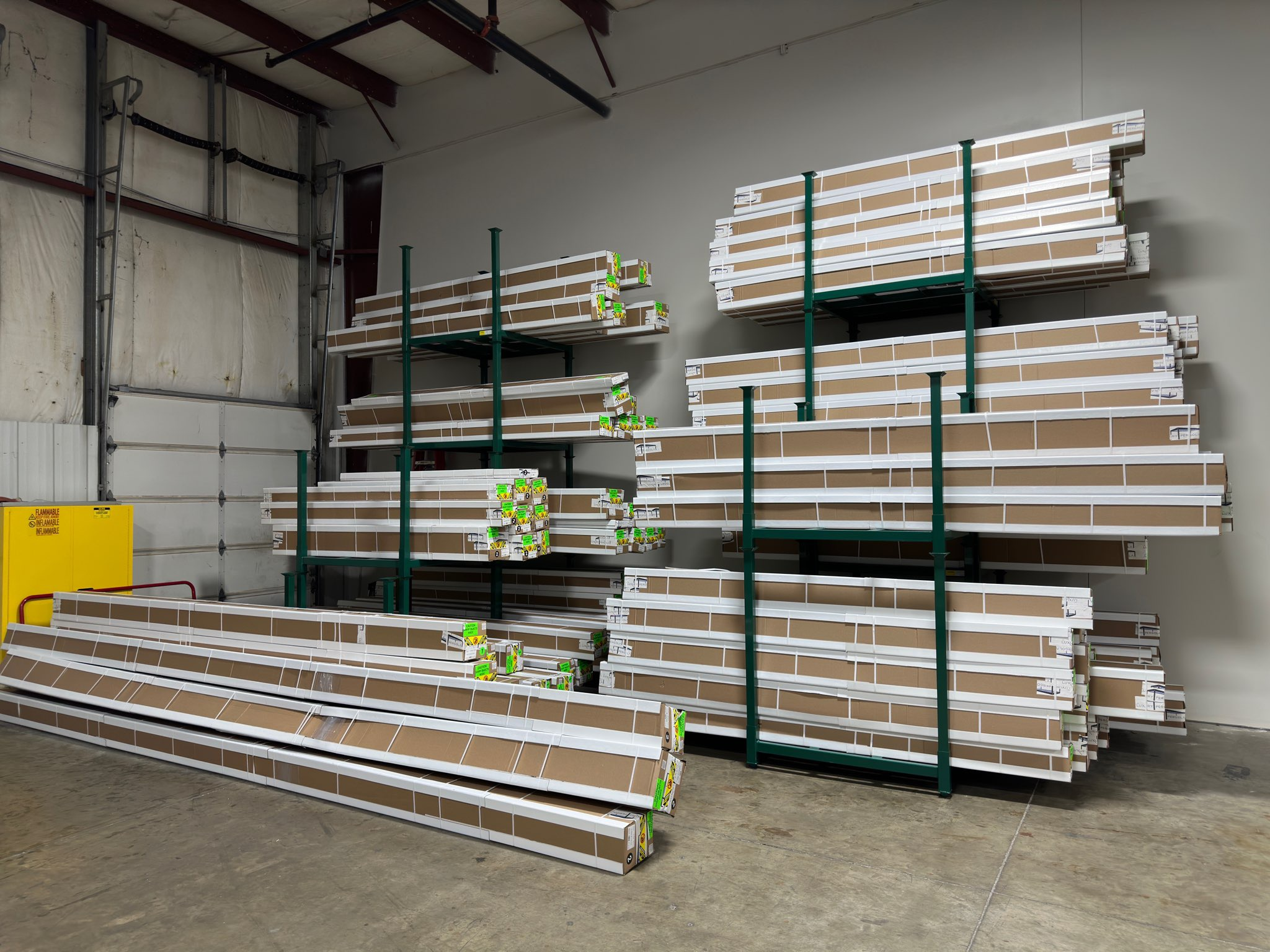 A louvered pergola kit is a one stop shop where everything you receive after purchasing is what you need to start and finish the project. Which saves you the headache of planning, preparing, and limits the mistakes that can be made.
You will receive all the parts from ground up to bring your dream to life. This made simpler as all the parts have correct pieces limiting your research and speeding up the process.
Outdoor Living Space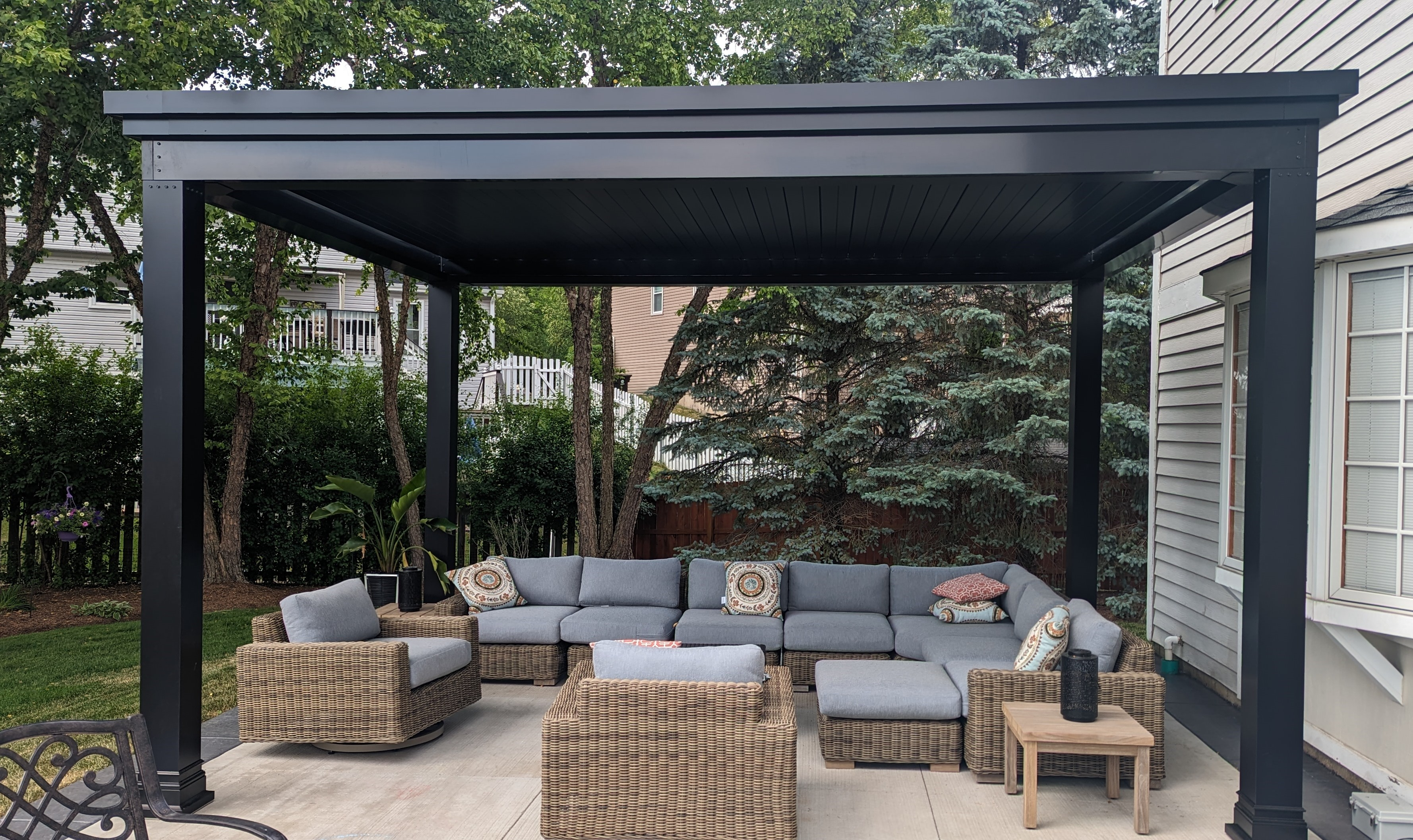 Your outdoor living space is the centerpiece of social gatherings on most occasions. Think of your home living space. Your living room. Where the family spends time together, watching shows or even playing games
The ability to extend those moments to the outdoors creates a whole new environment and to take in the fresh air for family and friend get togethers. Expanding that living space to your outdoors gives so much more room to host.
How to decorate?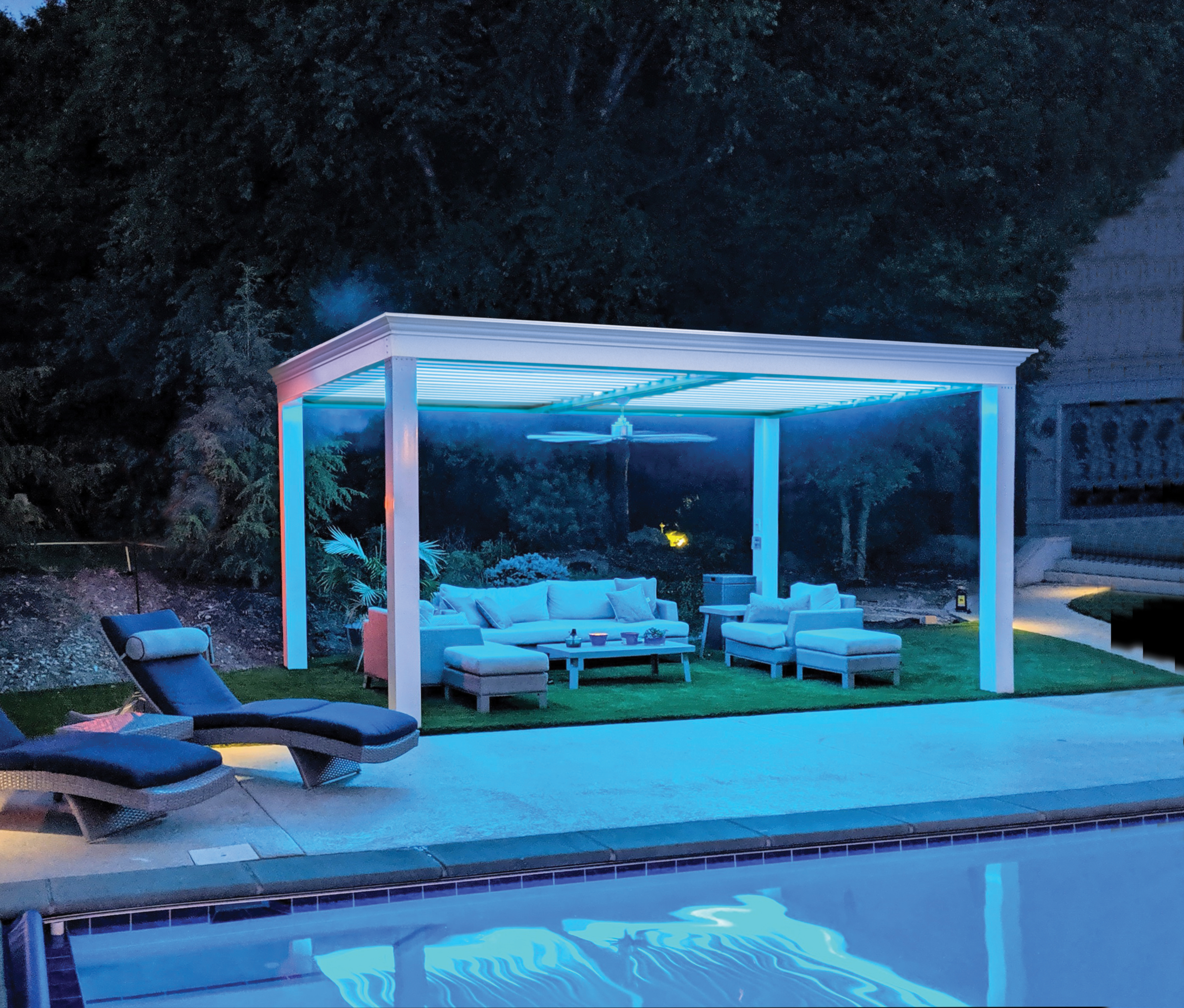 Including similar items that your living room. Important part is don't overthink it. Create your space how you want it. Installed led lighting or other accessories can be customized on your columns.
What Are Pergola Screens?
Accessories like sun or bug screens are a great way to enhance your space and give extra comfort from side angled sun or those pesky bugs.
Motorized Pergola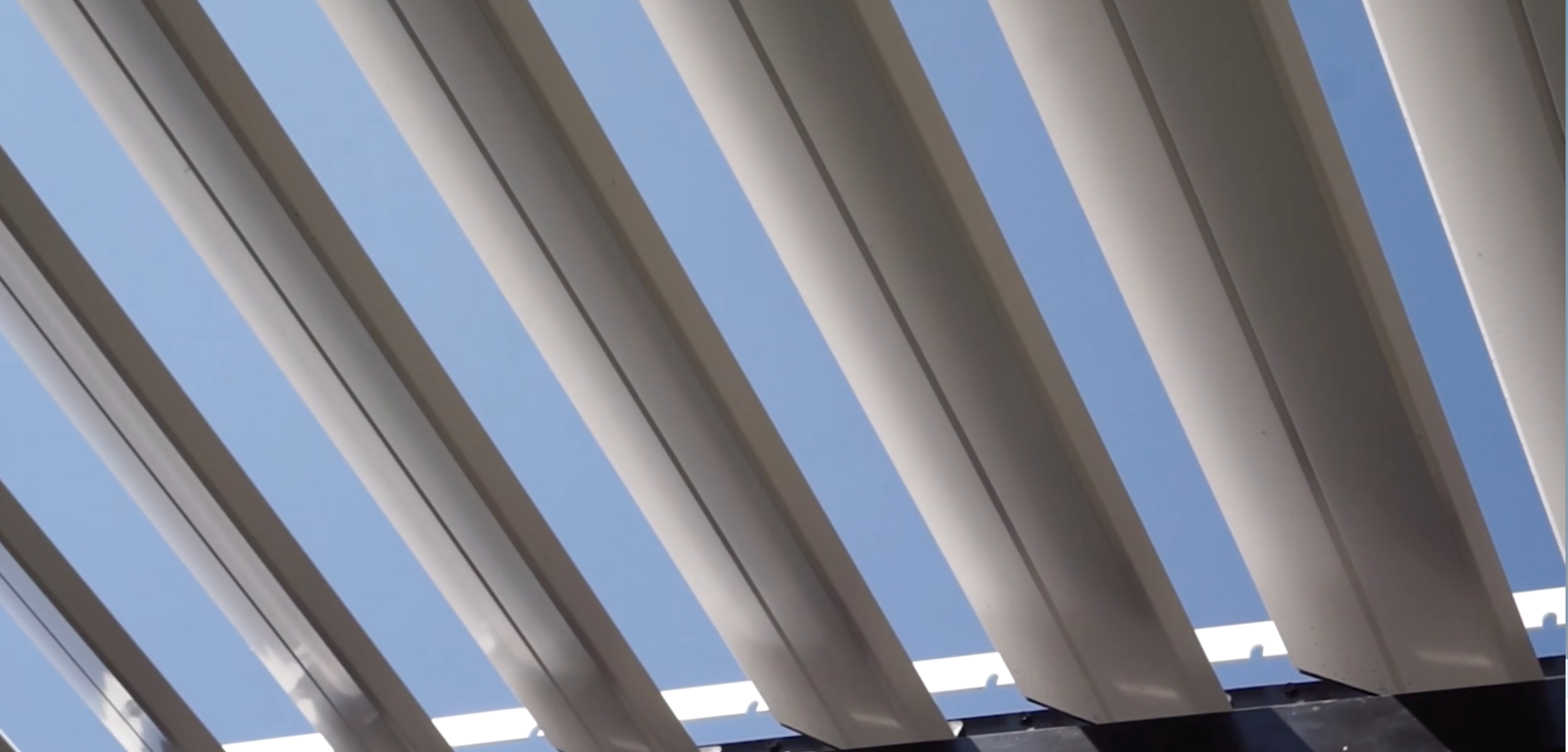 Pergola Kits are not just available to increase convenience, but also to increase the durability of the product. Quality is important, especially when it comes to The Luxury Pergola. Thats why they exclusively ship their product with motorized louvers.
Motorized Louvers

Motorized aluminum louvers are a best of both worlds type of product. This is because you are gaining both convenience and quality.
Having a remote control to activate the louvered roof grants you the ability to provide shade or gain rain protection when it starts raining at a click of a button.
Aluminum Material
Aluminum material for the frame structure and louvers helps make your investment last many more years than alternative options and helps protect against inclement weather like heavy rain, strong winds, and even hurricane force winds.
This structure is designed to have an integrated gutter system installed to the frame which perfectly lines with the louvered roof to help protect you from the rain or snow fall.
Any Outdoor Space
Louvered pergola kits are a great way to get the best quality product for your outdoor space. Whether you are wanting your pergolas louvered roof to be fully open allowing that sun in or closed keeping the area cool with shade, the outdoor living space will be your favorite place to host and enjoy company.
Installation Made Simpler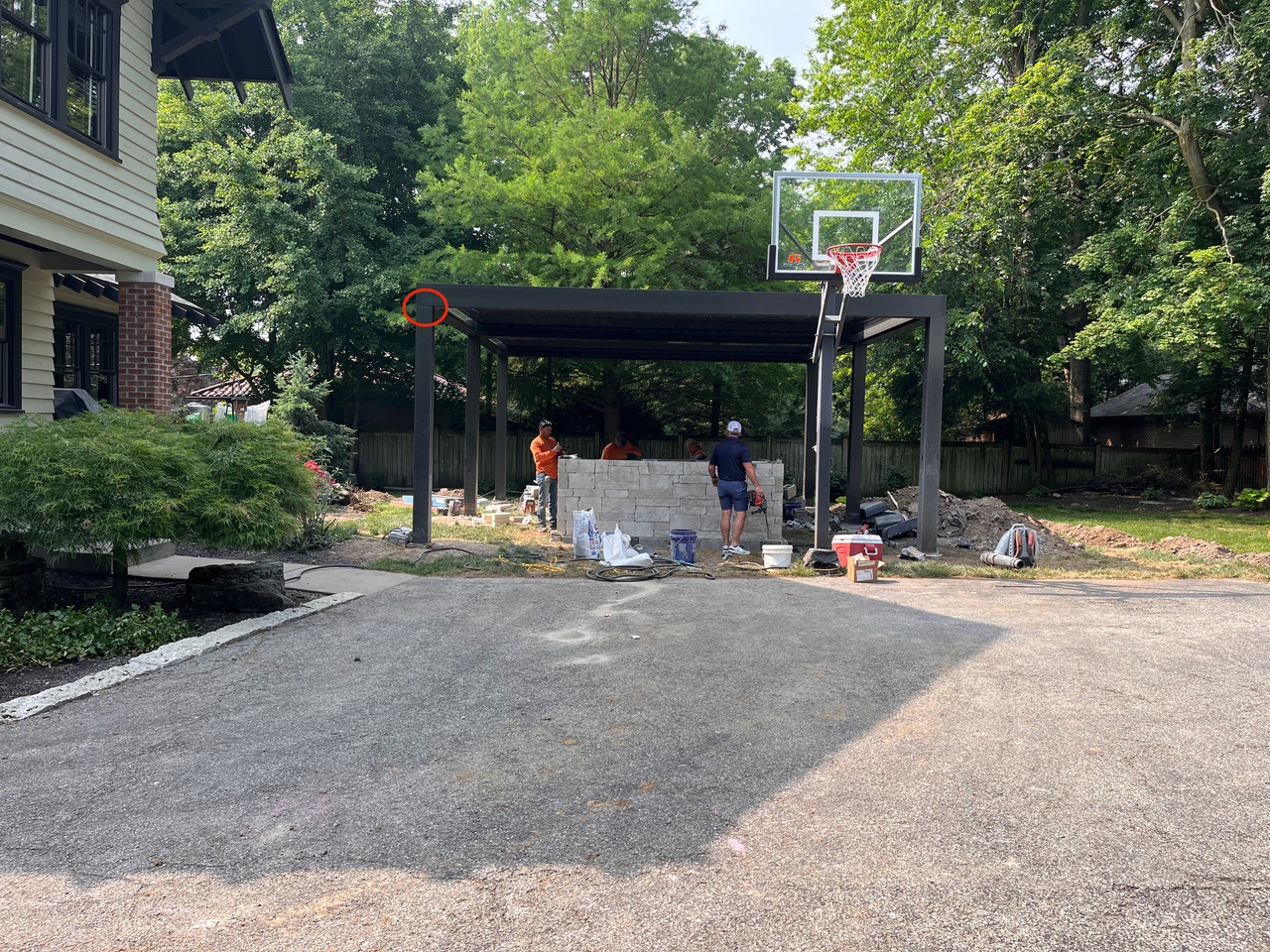 Installation of your pergola has never been easier. With kits being shipped precut to all your needs, this allows you to more simply follow instructions for your install. The installation process of this can be done with a single person in just a day or so.
All of the brackets and bolts are carefully counted ensuring you have all the pieces for your parts when packaging up for shipping. shipped with care, your pergola showing up in perfect condition is always the expectation. quality is everything.
Quick And Easy
Once your pergola purchase has arrived and you assemble the perfect pergola, you can then begin to understand just how great of an investment it was. with its high quality aluminum frame and louvers.
You will appreciate every inch of shade or sun exposure knowing you made the right call with your motorized pergola. Remote controlled louvers, one of the best features that can be included.
If it's raining out on your deck or patio you now can at the push of a button, have the louvered roof automatically close.
Louvered Pergolas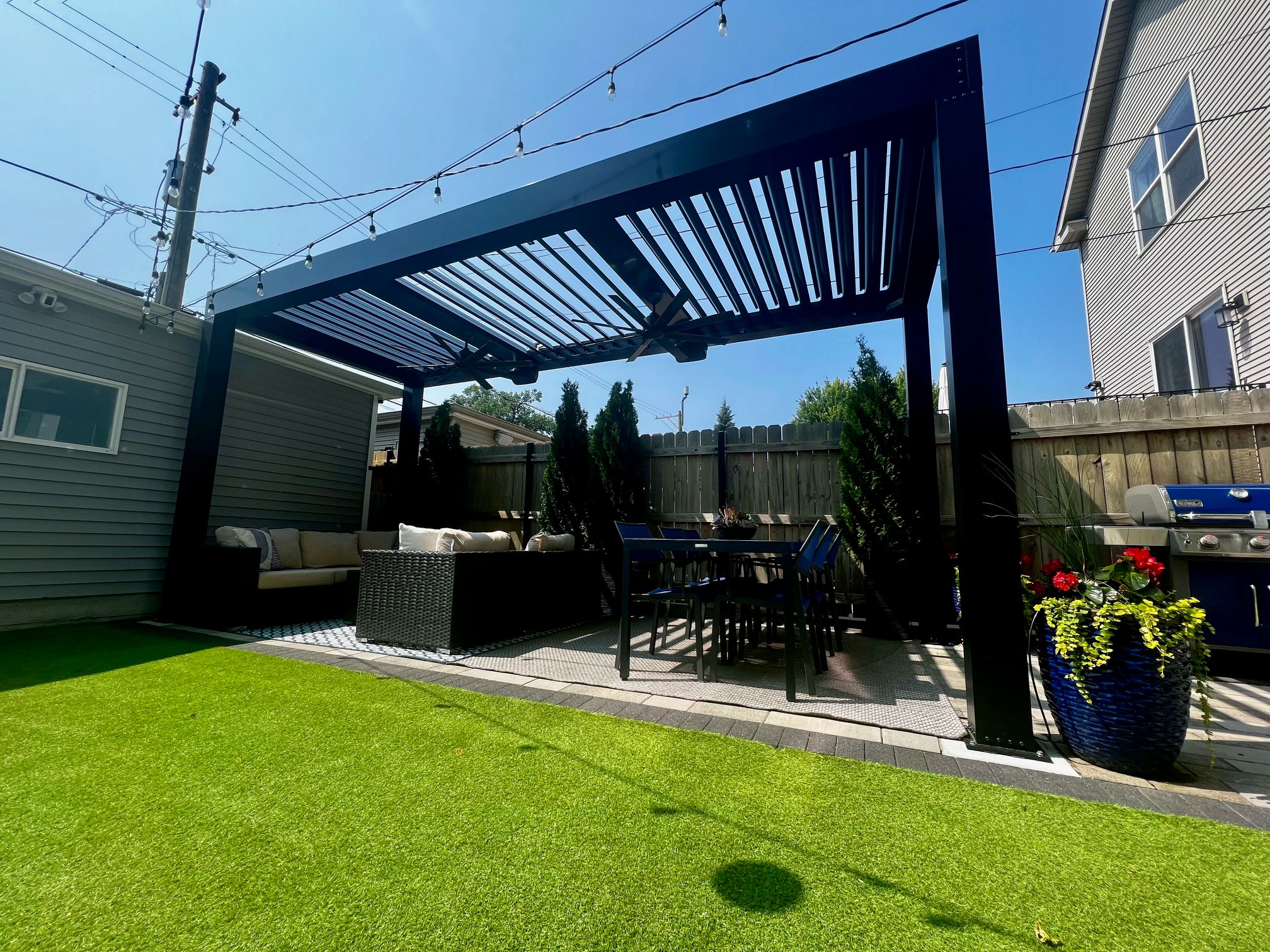 So what is a louvered pergola?
A pergola with a louvered roof is a pergola structure that has the unique features of being able to adjust the roof to be open or closed typically these are motorized.
Why Do People Get These?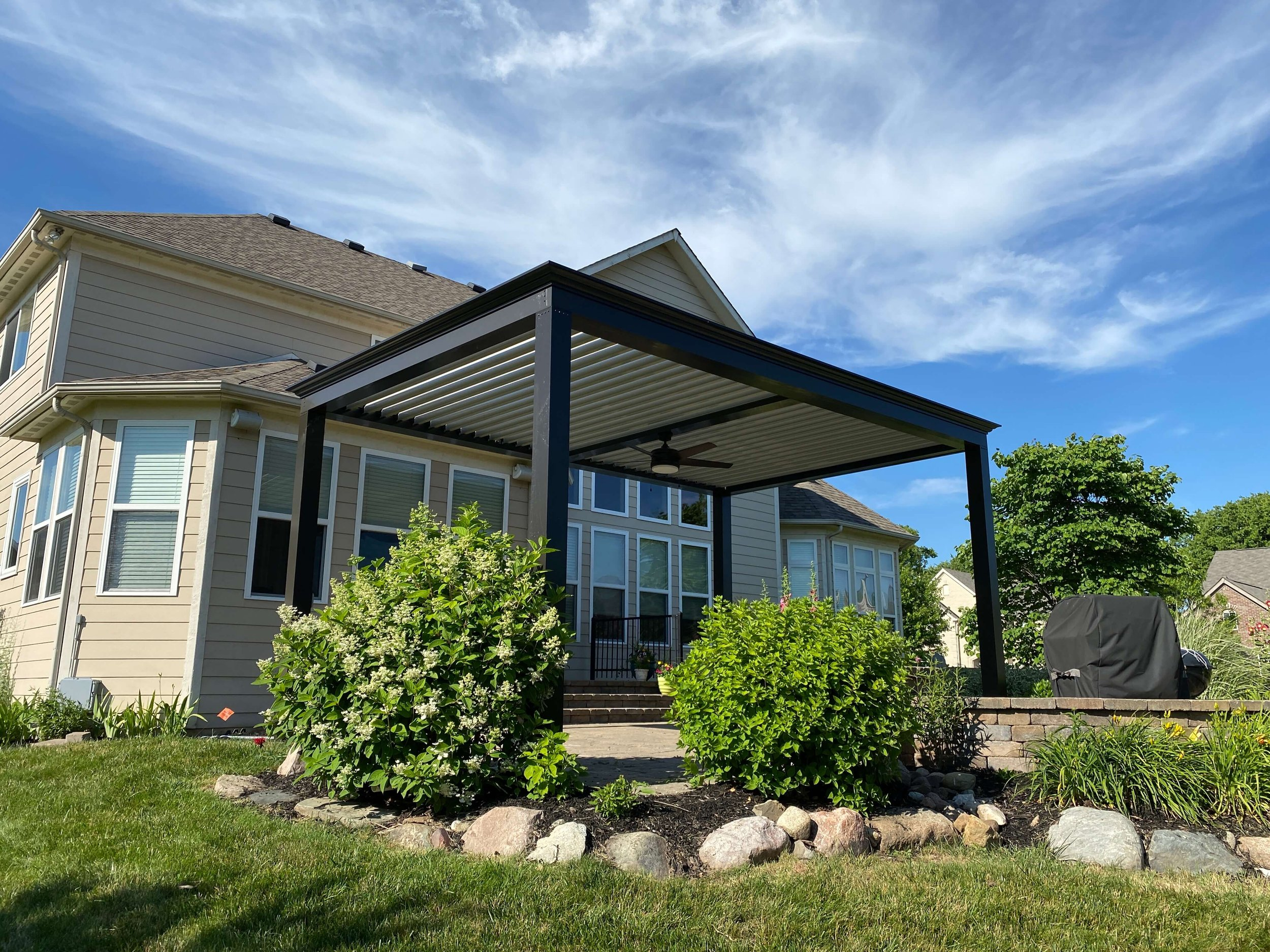 People install these for various reasons, the aluminum material, which makes the pergolas structure much more durable, especially with extra protection from the powder coating.
Other reasons people install a motorized pergola over their concrete patio, porch or deck would be the convenience of having a remote controlled system to close out the rain or various weather climates not wanting to invade the space.
Can I have this customized?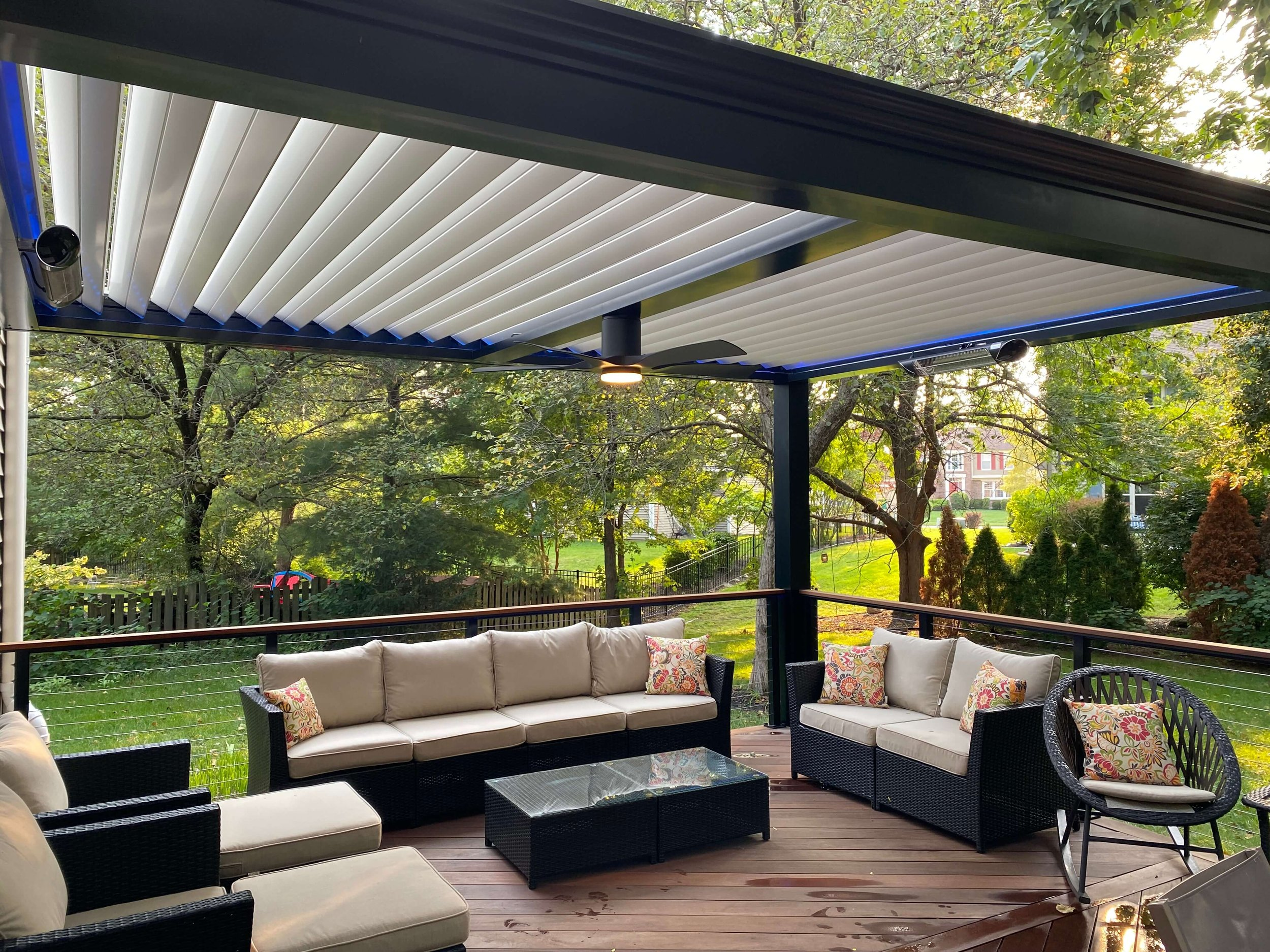 The simple answer is yes, there are so many customizable options. Many customers of the Luxury Pergolas have done jus that, with their own touch of lights, ceiling fans, shade coverings, or even space heaters.