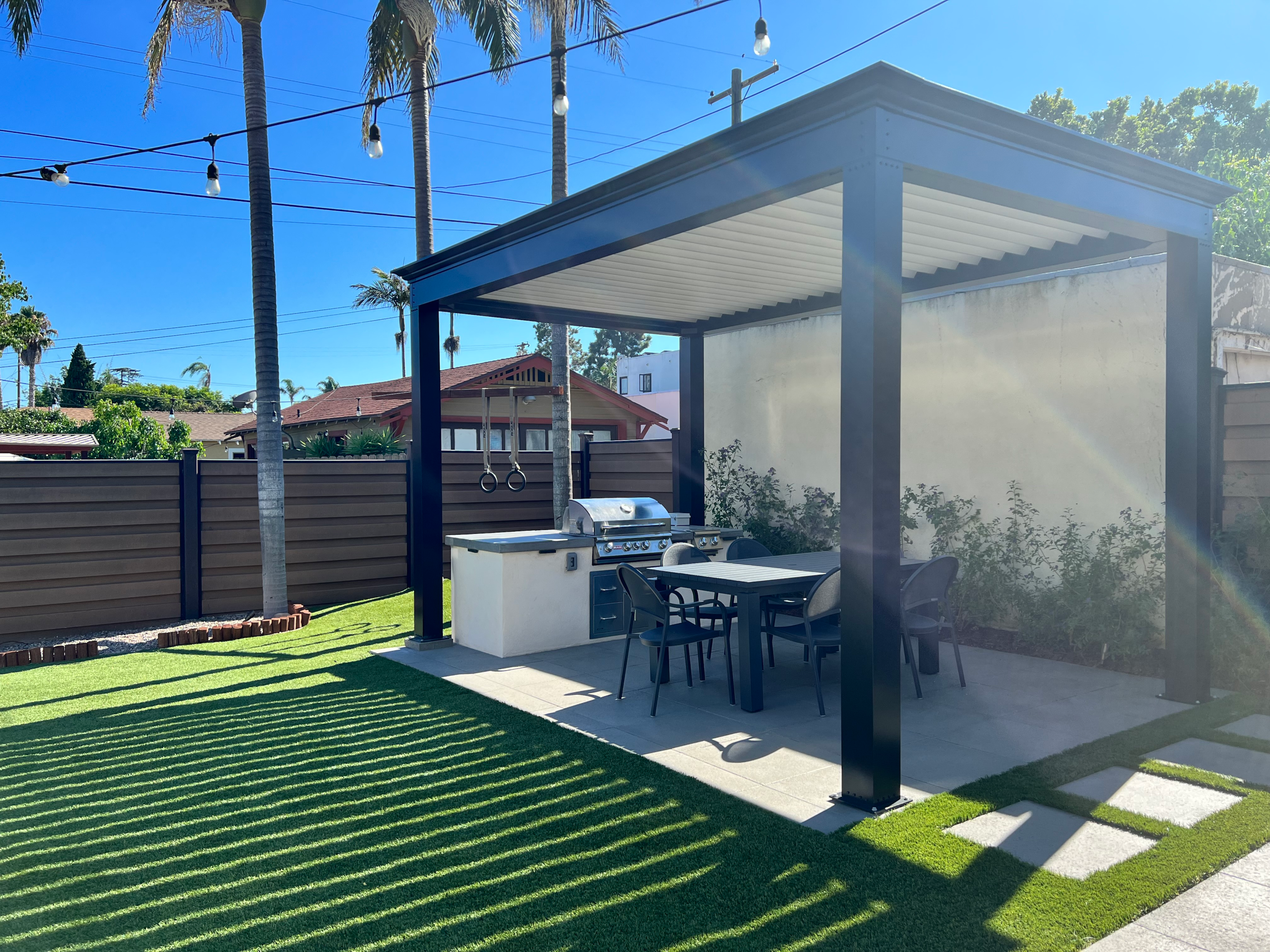 Listen to Article
What makes a great outdoor space? Let's dive in together and discuss some of the most important key factors that makes your outdoor space the great outdoors including extra additions such as pergolas and outdoor furniture.
Table of Contents
The Perfect Spot
Every backyard space will have different needs and truly it comes down to what you are hoping to make out of it. Are you inviting friends, family and the neighbors over? Well we need to make sure we have some comfortable seating area.
Outdoor Living Room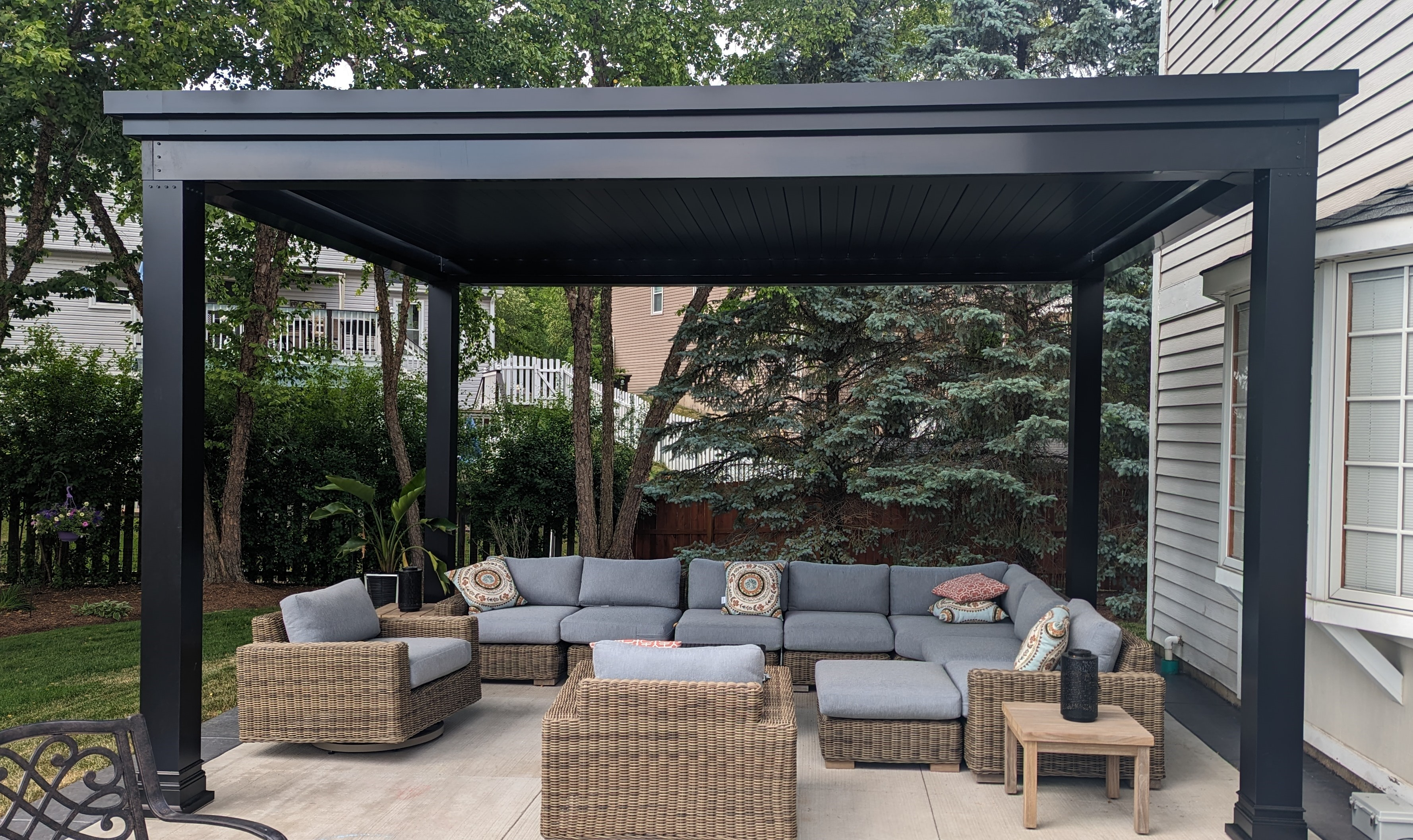 Comfort
Having cushioned outdoor furniture on the deck or patio with a nice area rug, potted plants and great lighting can make for a great backyard space to have your guests feel welcome and comfortable. It's a wonderful way to split away from the indoors and have the outdoor living space be the focal point of entertaining.
Even if you are not hosting maybe wanting to enjoy a nice book, relaxing on some comfortable throw pillows, taking in that warm sun. the level of comfort is a large focus point when relaxation is the goal in your outdoor living area.
Checking out what other people have done to add some interior design to their outdoor space is a great step that can help you make some decisions.
Indoor appeal
some of the best outdoor rooms are furnished and filled with similar taste of that with an indoor space with a slight touch of and twist for the outdoor room.
Creating Memories
Being able to sit around and relax with friends and family sharing laughs and memories all captured in the moment while enjoying your gorgeous outdoor space with comfort and stylish taste.
Take in the surroundings and elements of the backyard. the colors, the plants and trees. These aesthetic touches can have a great impact on your outdoor living space and help create that one of a kind area you are looking to add to your house.
Outdoor Kitchen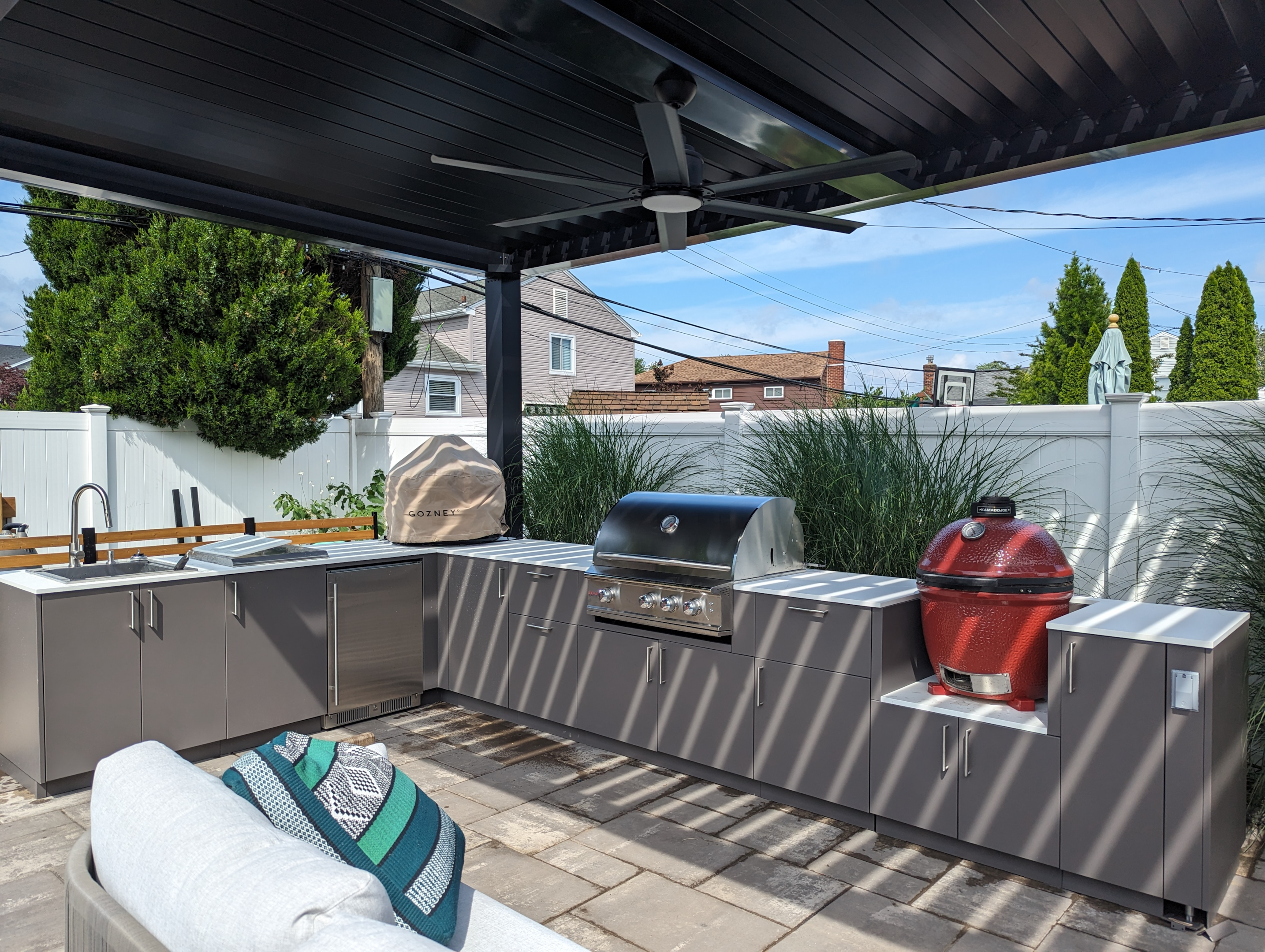 A way to 'WOW" your guests.
Its much easier to impress by showing off your cooking skills for them from behind the bar and in front of the grill at your outdoor kitchen.
An outdoor space designed specifically for cooking is a stylish addition to a backyard and can leave a big impact with family and guests.
Rain or Shine
Weather is a common theme in this article obviously, but of course no one likes to stand in the rain or blistering sun for extended periods of time especially when trying to cook that one of a kind meal to absolute perfection.
A pergola can keep you dry from the rain and it can be done with a simple click of a button.
The Luxury Pergola
This is why the Pergola from The Luxury Pergola could make an incredible addition to your patios kitchen style while also catering to the weather changes with a simple click of a button with their motorized louvers creating that edge to edge shade or rain protection you are looking for.
Dining Area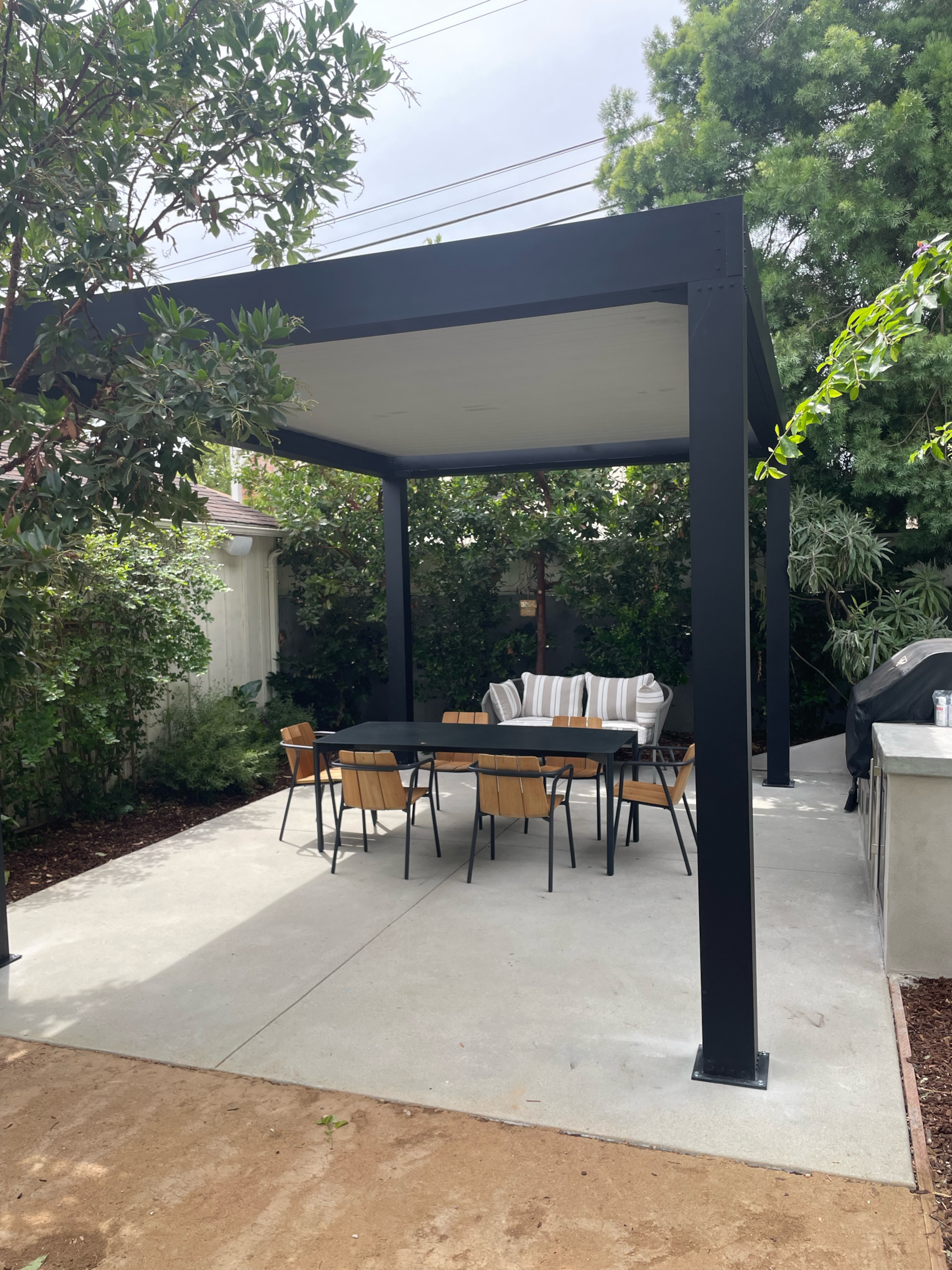 Some of the best memories are made around the dining table. The key components of a successful outdoor dining space in your back yard is proper seating, impactful lighting, and to have it feel inviting.
Having the room to fit the dining table but also the seating is important. We can't leave anyone out at the family gathering now can we? Ensuring we have a cozy space to move around comfortably is a must. No one likes bumping and elbowing each other trying to get around to grab seconds or desert.
you should leave room around the dining furniture between the walls of the pergola or home whichever style you have, it should always have the room to extend yourself around and not be cramped.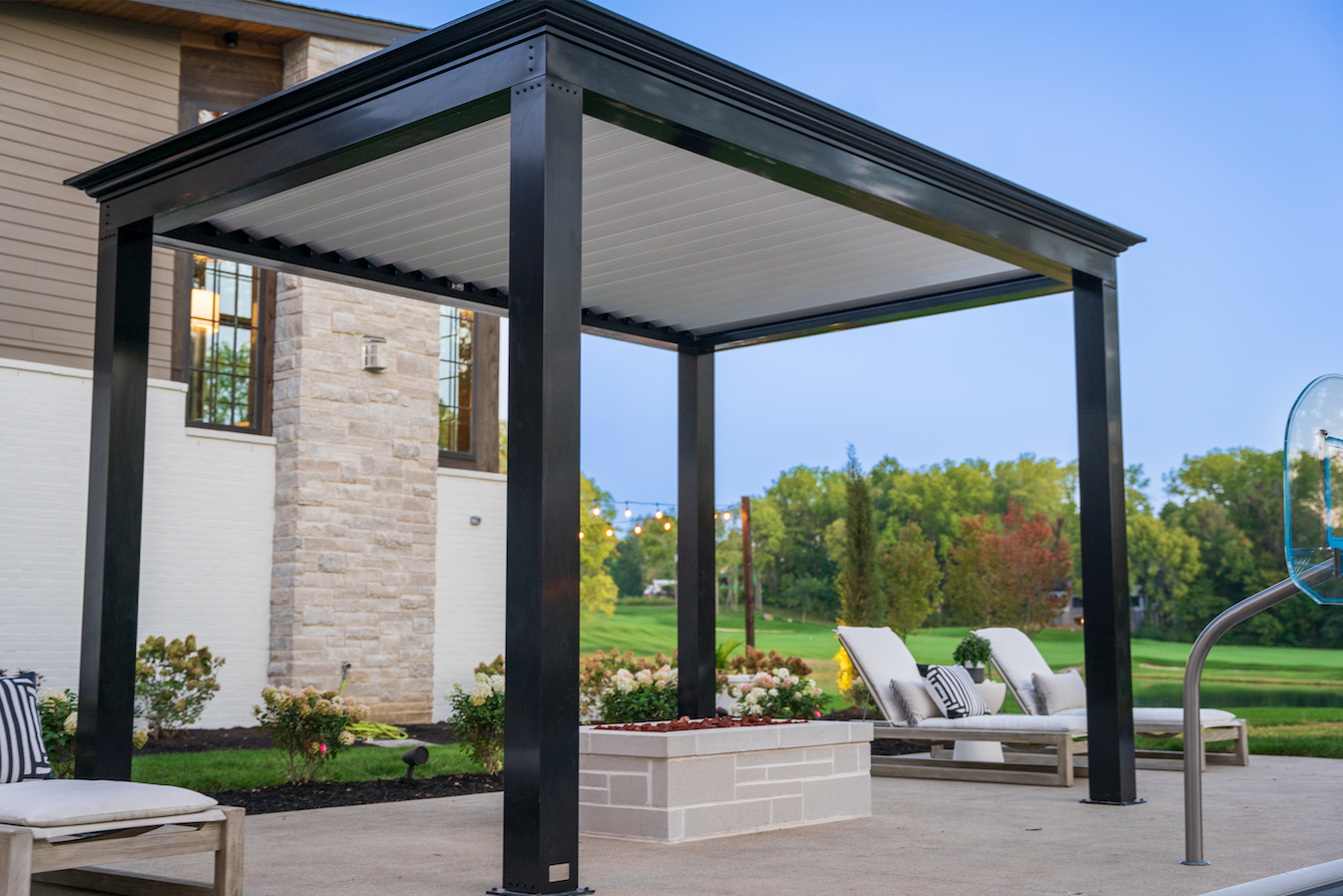 Having multiple seating areas always helps hosting family gatherings or having multiple guests over, but a huge focal point of any gathering especially on a nice cool evening is a fire pit.
No matter the style of layout, the scene that a fire pit can create can greatly enhance your porch, patio, deck or outdoor space that you may have bare or empty currently. By adding some outdoor furniture, throw pillows, and a fireplace this can instantly turn any area into a cozy welcoming site for anyone to enjoy.
Backyard with a Pool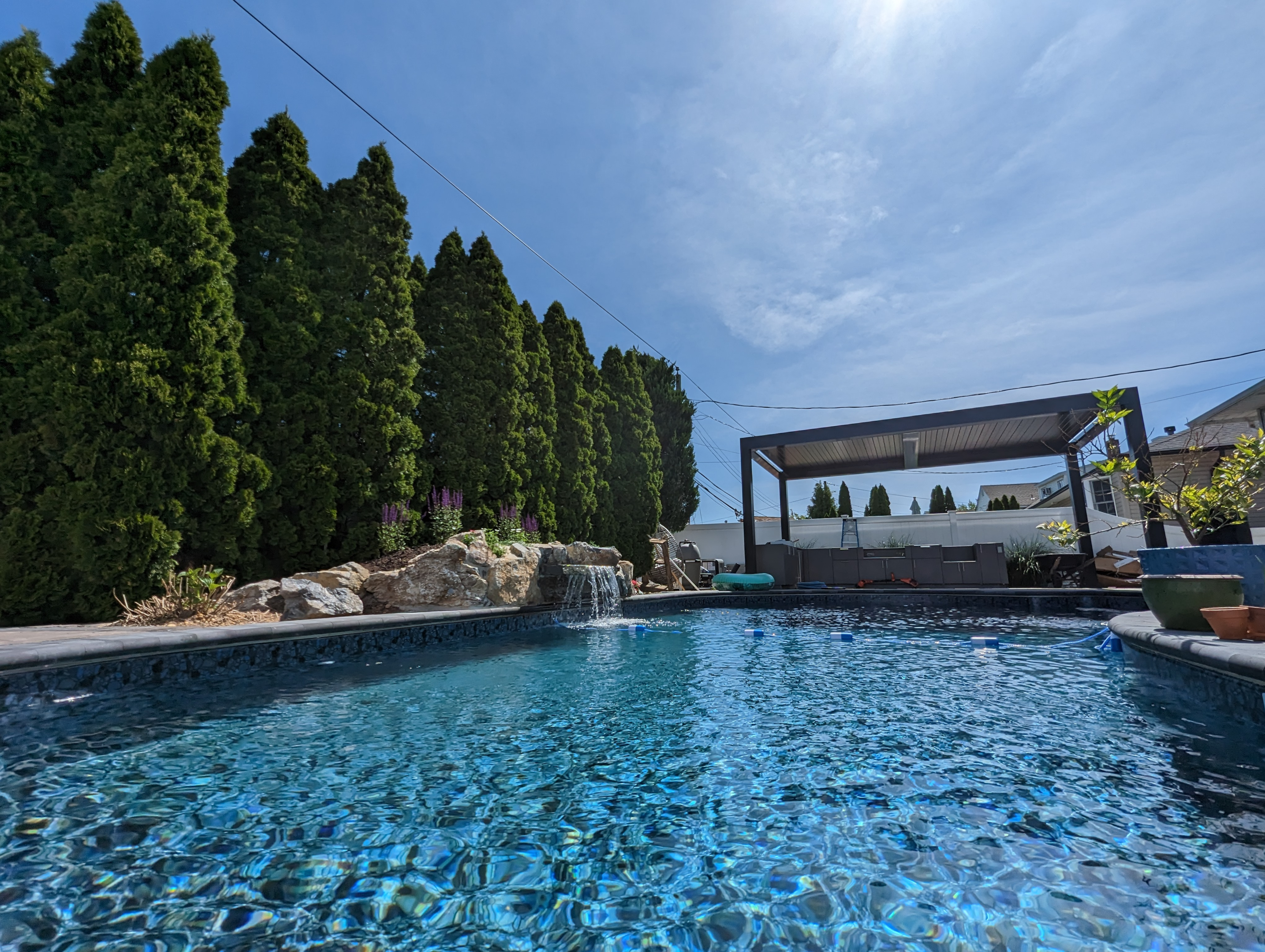 Every hot day is paired perfectly with a good pool and a way to escape the heat. Whether you are sipping on an iced drink or taking a dip in the blue clear water.
A pool isn't just great for being inside of but is an outdoor living space addition that can be as beautiful as the late Joaquin Sorolla's Seascape.
The sun overhead while you are laying in the pool can become just too much sometime this is why having that extra outdoor living space built right off the pool area is a perfect addition granting you and your patio furniture that shade covered escape
A Beautiful View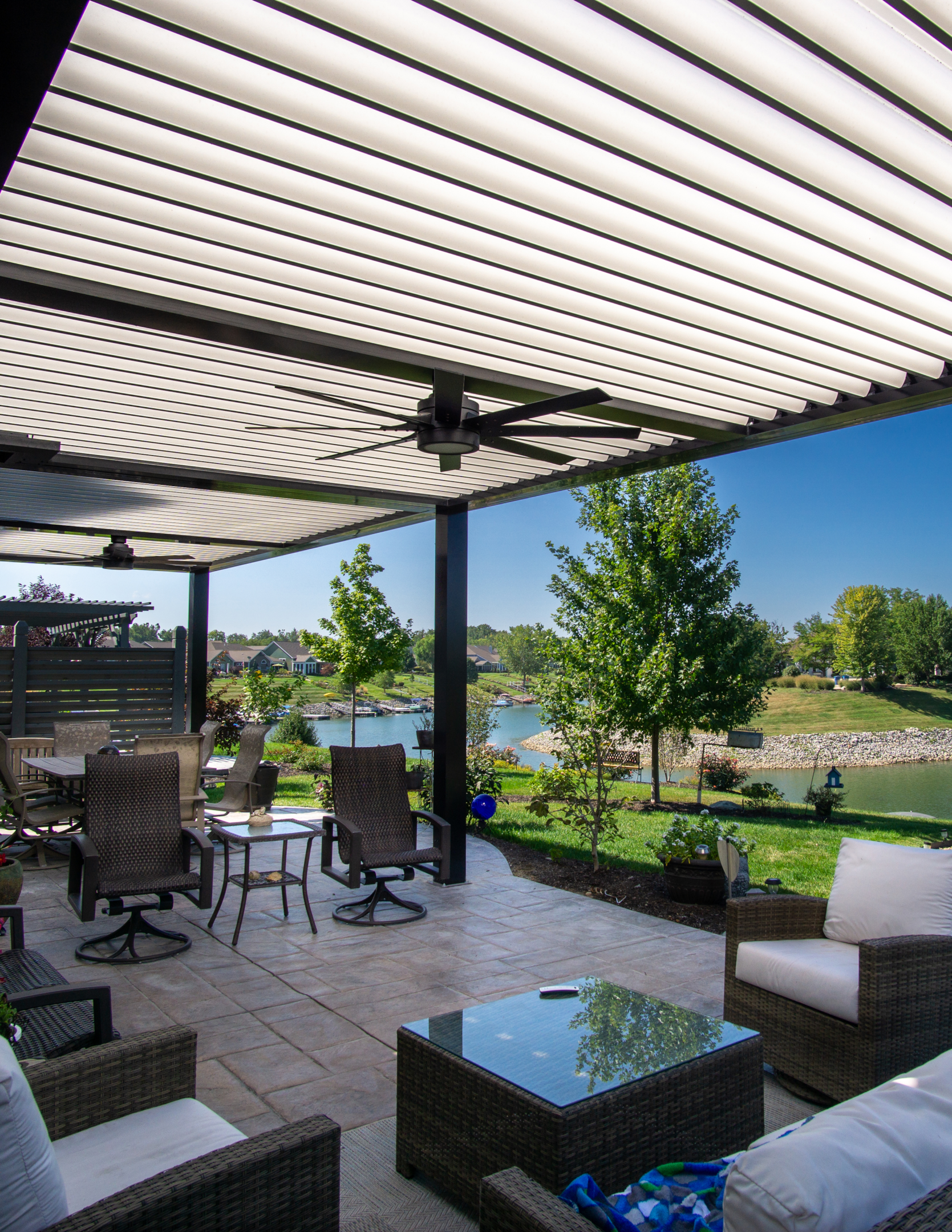 So now you have an idea or two formulating on what elements of this outdoor living guide you can put into your own back yard or front yard.
One thing is for sure, taking any of the steps to implement any of these ideas and you will be hosting your friends and family or even just have you're relaxation time alone in absolute comfort and tranquility.
Let's imagine for a second laying out in the perfect cushioned furniture, sun rays beating down over head with you getting just the right amount of shade from your outdoor pergola or umbrella. Looking out seeing nothing but a beautiful mass of cool blue water in your pool or distance ocean view. The smell of fresh flowers blooming to the sun and the sounds of birds chirping.
This is everything you have been thinking of, planning for, and dreaming of having for your outdoor living space.