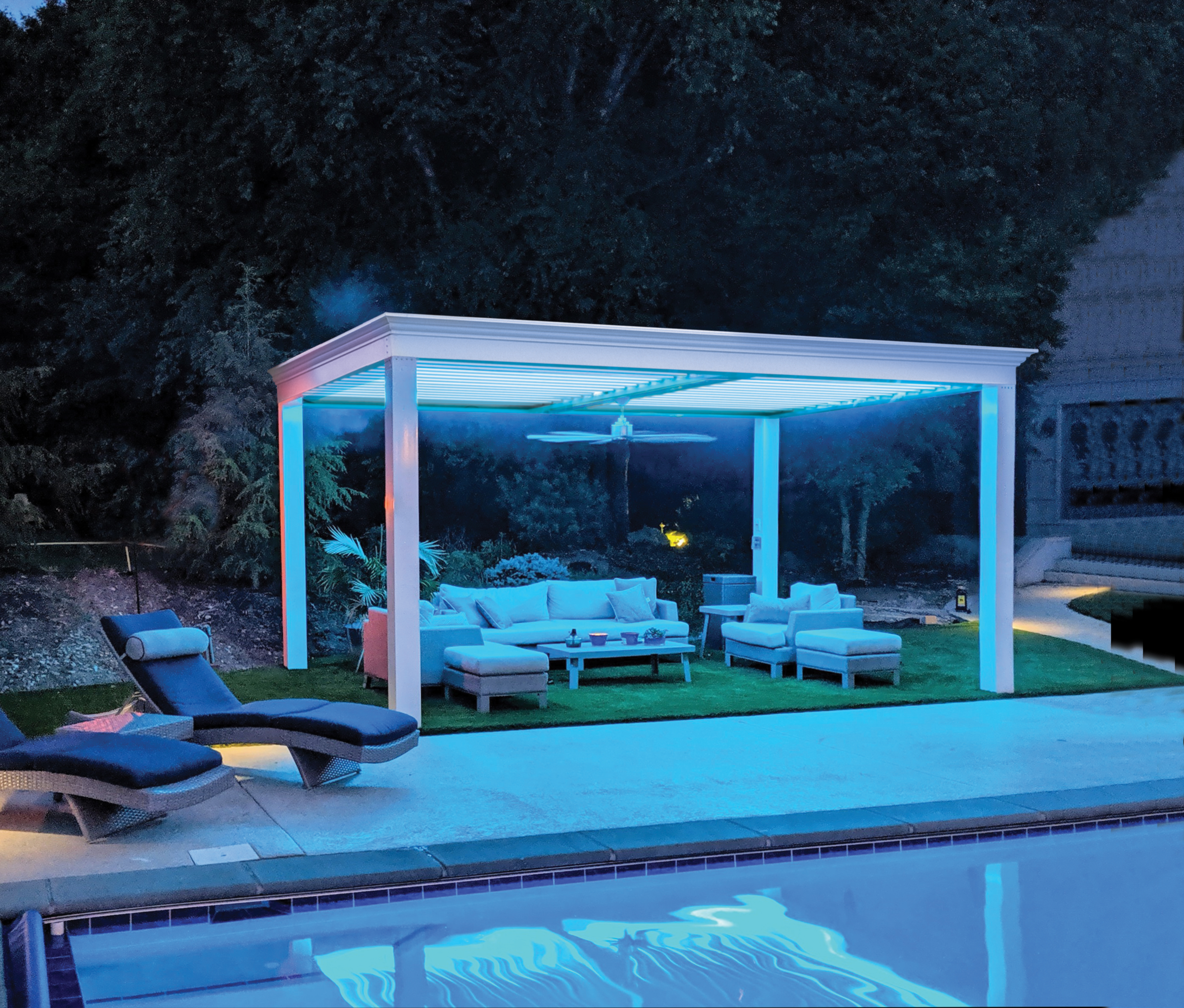 Listen To Audio
Commercial pergolas are high quality pergolas that are able to withstand the snow, wind, and rain weather ratings of any commercial grade permitting. Currently, there are few residential kit options on the market that maintain commercial grade quality.
The luxury pergola represents itself as commercial grade on our site and lives up to the name. We are the industry leader in wind loads, snow loads, and rain drainage. This allows for several restaurants, businesses, and public spaces to utilize our product.
How Commercial Pergolas Become Residential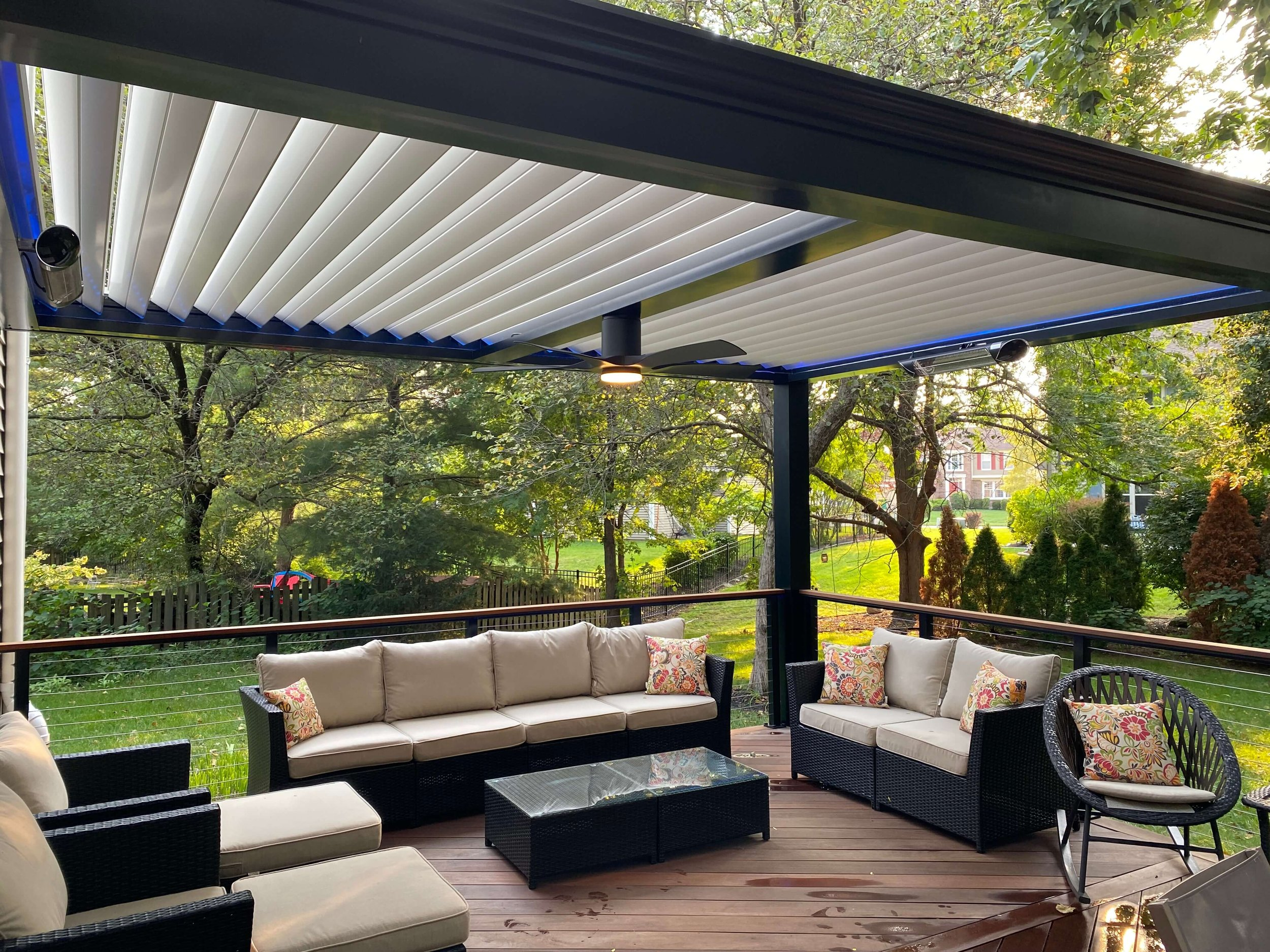 Utilizing a commercial grade pergola for a residential property can create the exact experience of high quality that many are looking for. This allows for even further freedom in the design process.
A manufacturing company that creates commercial grade for all products allows homeowners to look at any outdoor space and imagine with essentially no limits. Provide shade to any outdoor area with the perfect addition of style to expand upon.
Commercial Pergola Kits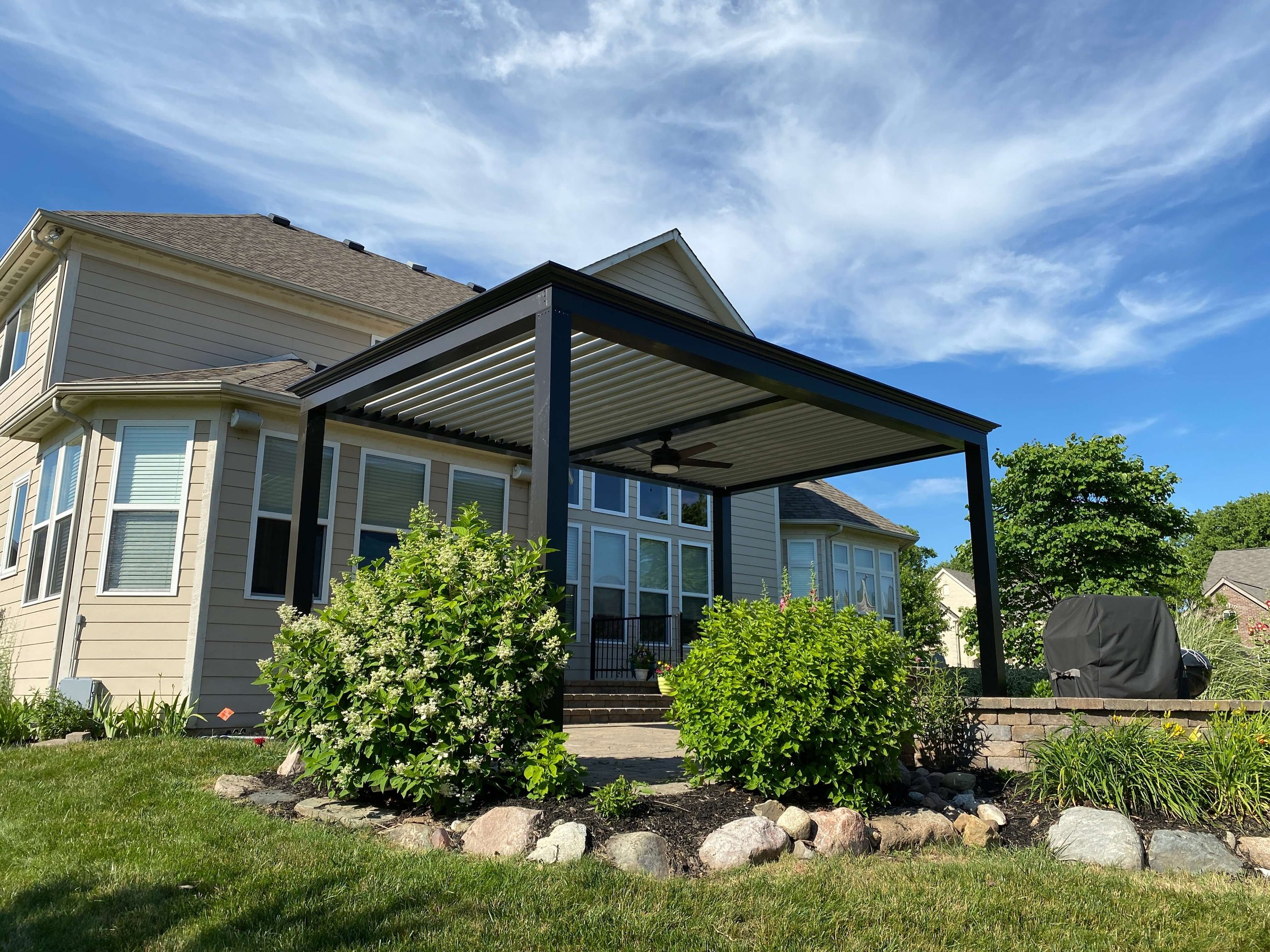 Commercial pergola kits allow for a fantastic price range for commercial home buyers. We saw the cost of retail distributed pergolas to be 100k or more. We took that same quality of material, cut out middlemen, and developed an in house manufacturing process to create a much better system.
In doing so, we have been able to shave off over 70% of the price compared to other leading commercial brands. This allows for larger, more extravagant projects that commercial properties are able to build a foundational experience around for there luxury outdoor area.
Large Commercial Pergolas For Commercial Space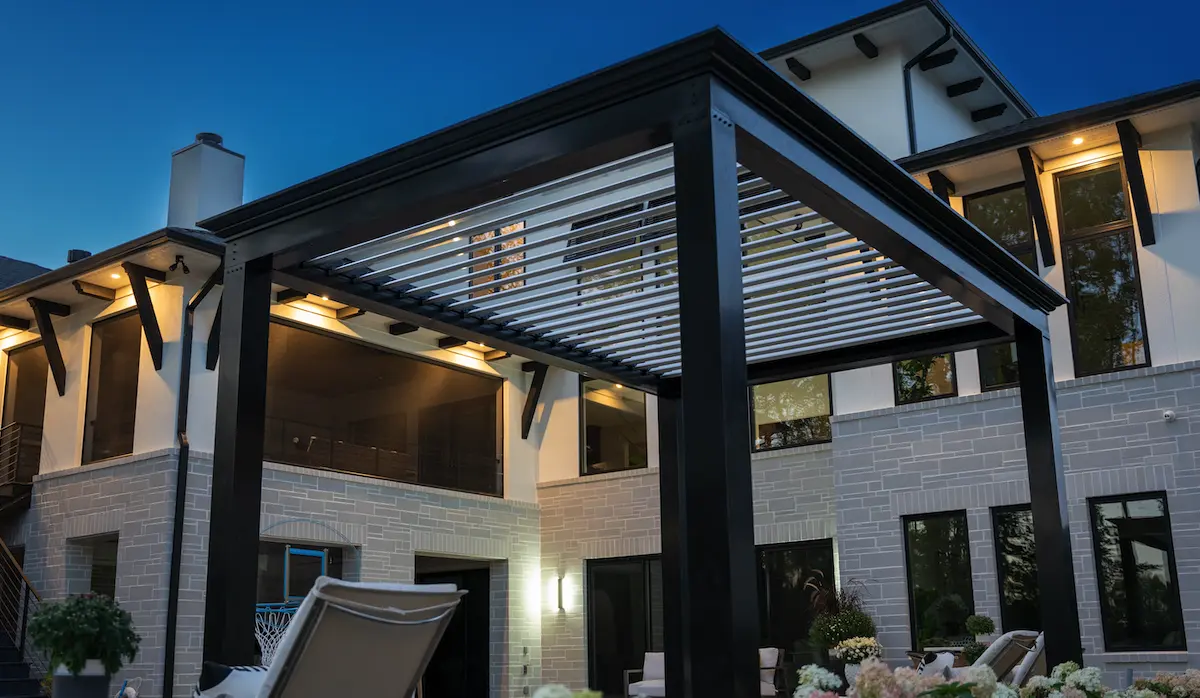 Having a large pergola capacity allows for even more capabilities in a commercial project. Our pergolas can be as large as 20ftx100ft which creates massive commercial spaces while maintaining the high quality, functionality, and durability of the system.
A large pergola can accommodate for large scale projects like hotels and sports stadiums. This gives the capability to create any job that is envisioned at a 70% less price allowing for further development in the property.
Codes For Commercial Projects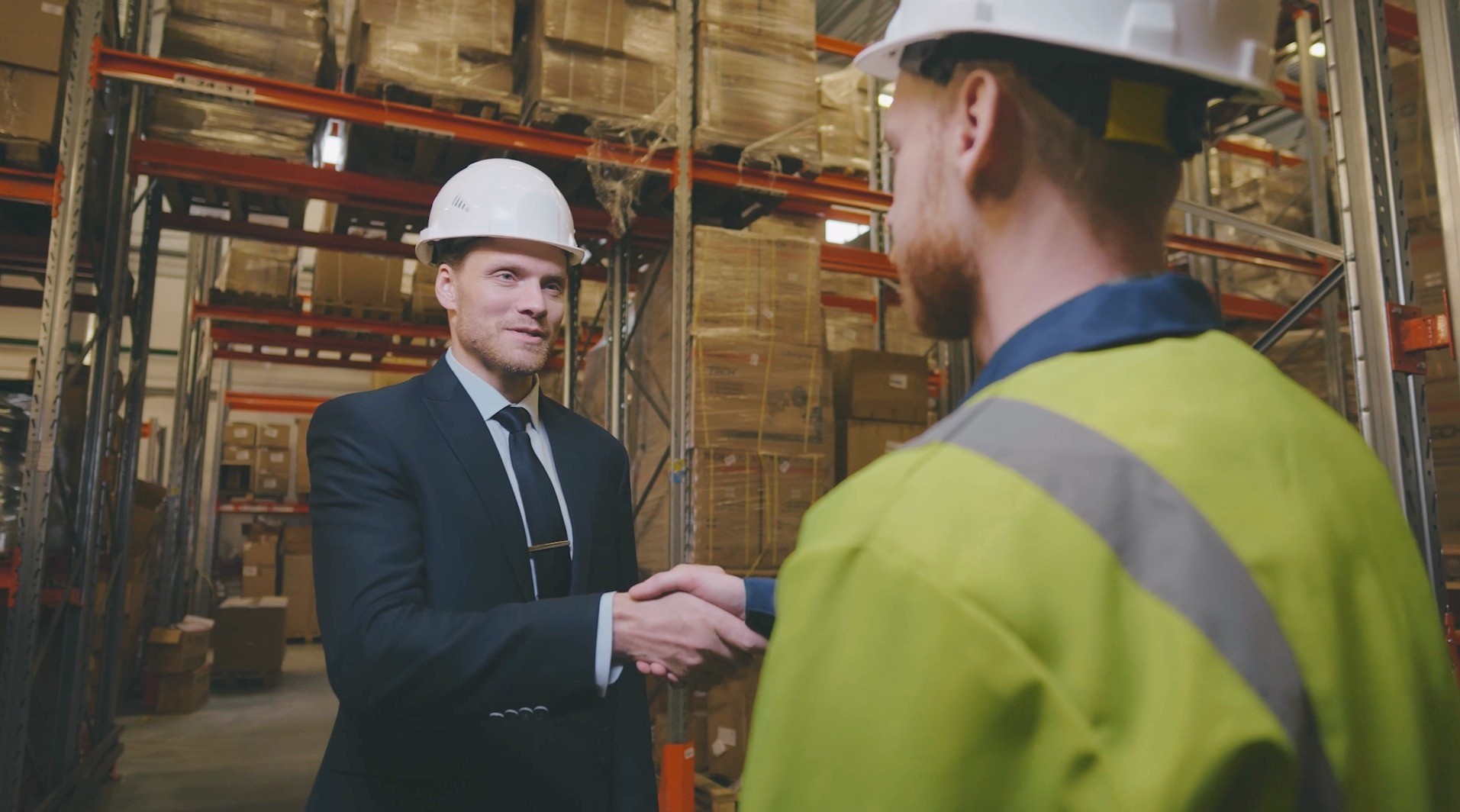 Commercial project codes can vary based on what region of the United States you may be in. Our pergola is rated for 9000lbs of snowload, 130mph wind, and equivalent volume in rainfall.
These high ratings allow for a smooth permitting process for essentially any commercial property. Keeping the commercial grade of style at an A rating allows to expand and create whatever space may be needed for the project at hand.
Industry Leader For A Large Pergola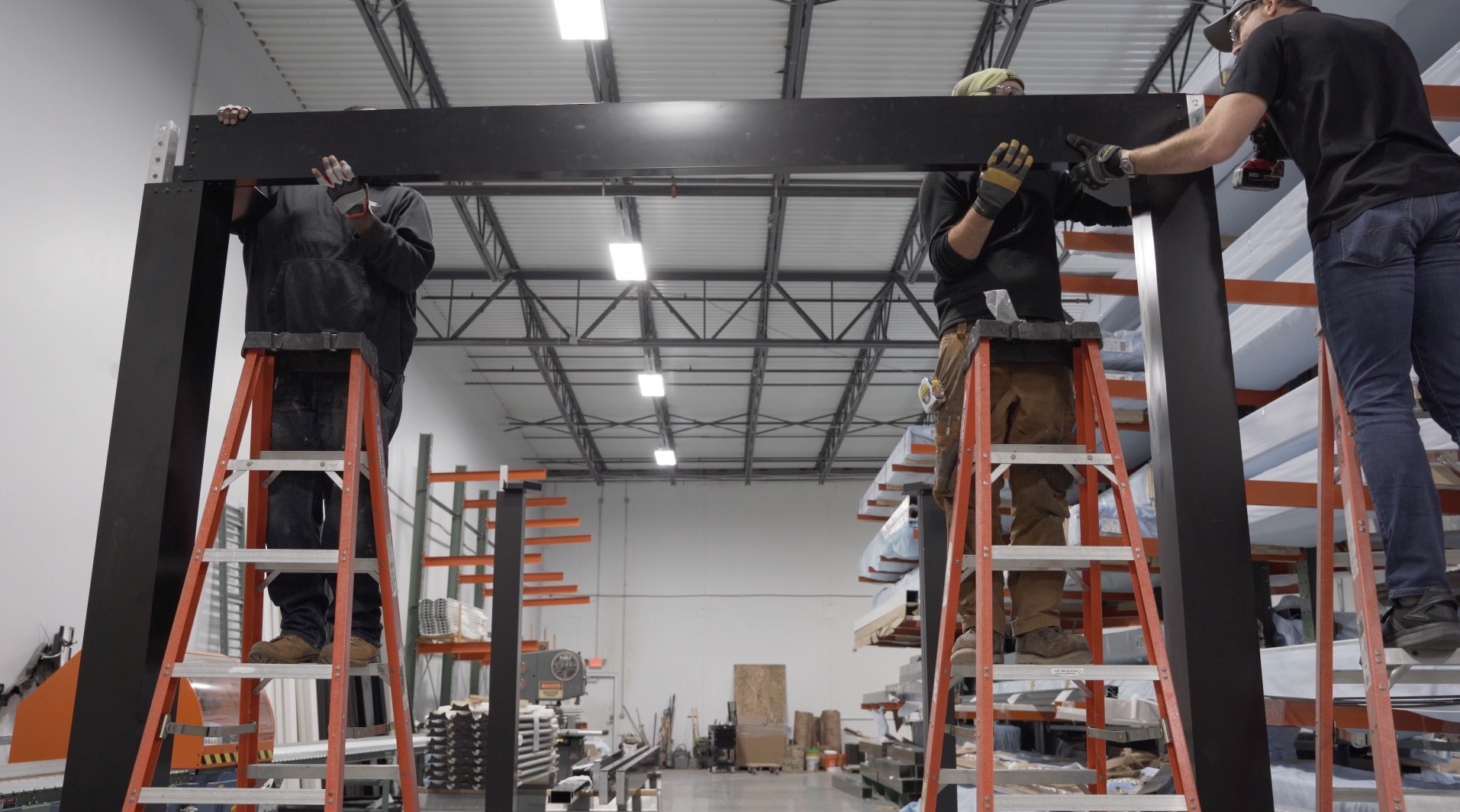 We are the industry leader for large pergolas due to the fact that we can create essentially any large size that is preferred by commercial projects and residential projects alike. On our site you can find more information regarding the Super Pergola concept where this stemmed from.
Being able to utilize the ability of matching pergolas together at a center beam creates a smooth transition into larger scale pergolas with essentially a seamless transition. The perfect addition in size is one that has 0 effect on the construction difficulty, and that is how the Super Pergola deemed its role.
Architectural Detail For Providing Shade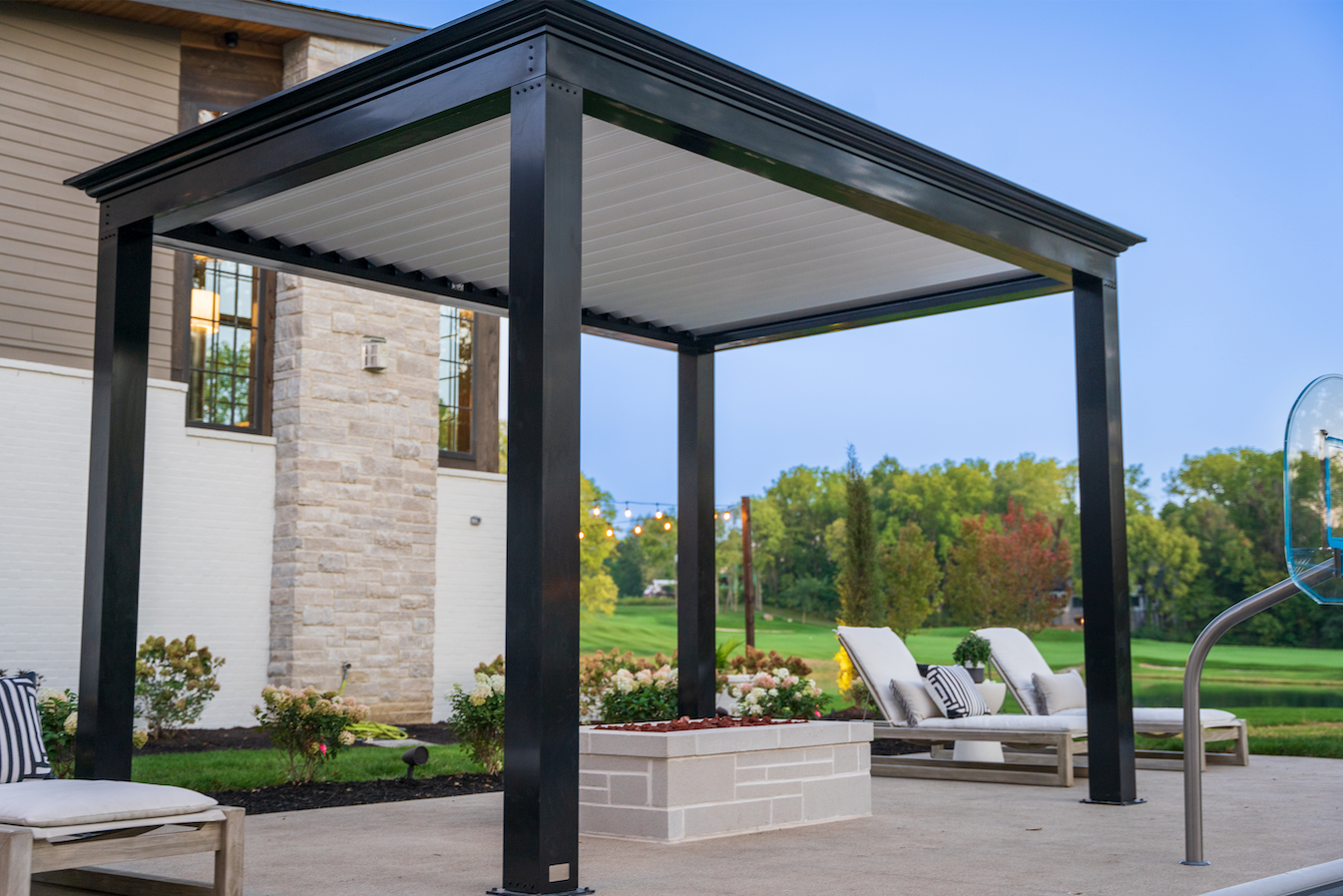 High architectural detail for providing shade can be just as necessary in commercial as it is in residential as well. The ability to have multiple trim options and colors allows for restaurants and any business alike to match the design and over feel they are going for.
This is also able to be implemented in the residential region of things as every home tends to have a different ideal that the homeowner would like to create. Further customization of the pergola allows for further customization of the overall experience this project can implement for whatever one envisions.
Maximize Outdoor Spaces In A Commercial Property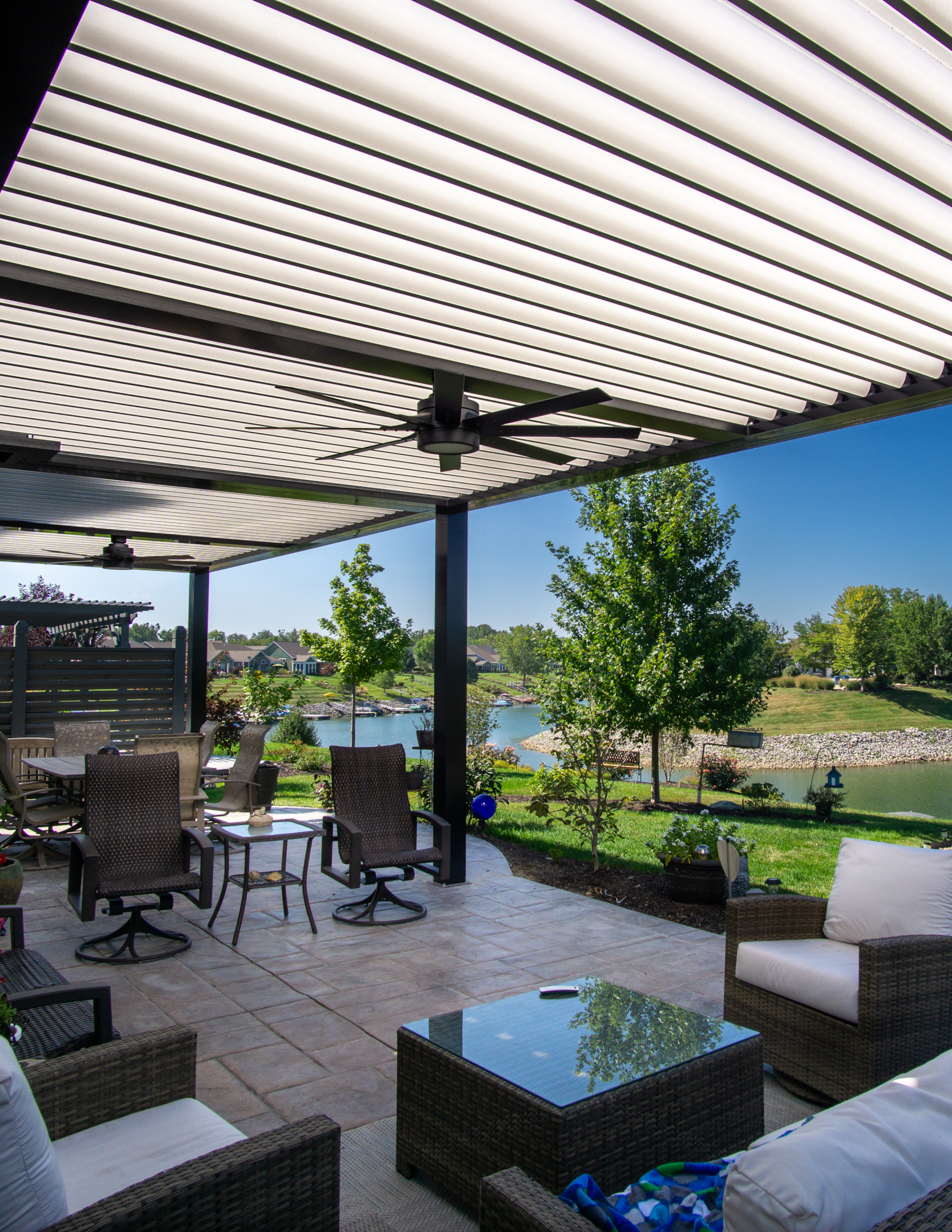 The way to maximize outdoor spaces in a commercial property goes back to the seamless expansion of design. You must be able to utilize every feature in an efficient manner while maintaining durability and longevity.
One way to maximize the outdoor space of a luxury pergola is by providing an interchangeable drain and electric post to allow for outlet and water transition to whatever may be necessary for the project. This can maximize and outdoor space even further as it does not create any electrical or plumbing limitations.
Outdoor Seating In All Public Spaces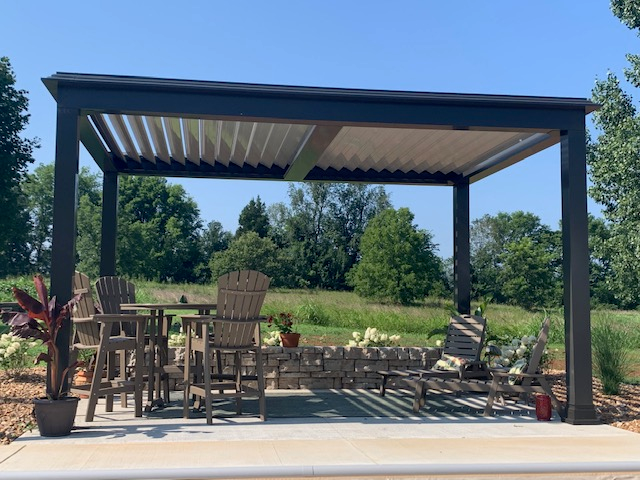 Outdoor seating in public spaces creates the ability to relax and can amplify the overall luxury of any community. Imagine a nice pergola at the community area of a gated neighborhood or a nice pergola in a simple park at a community center.
This ability to create a versatile weather resistant space at an affordable DIY price allows for community centers to elevate their public spaces. Creating shade for any preference of life at the perfect time.
Restaurants, Business, Recreational Purposes, Etc.
A commercial pergola is able to be utilized in any commercial space. Wether you are looking to place it in a restaurant, business, or any other recreational purposes gives just the versatility for options that is needed.
Whatever you would like to see created in your space, there is a combination of pergolas that can fulfill that job. Create and envision as you please, it is your picture to paint however you would like it.
The Best Outdoor Space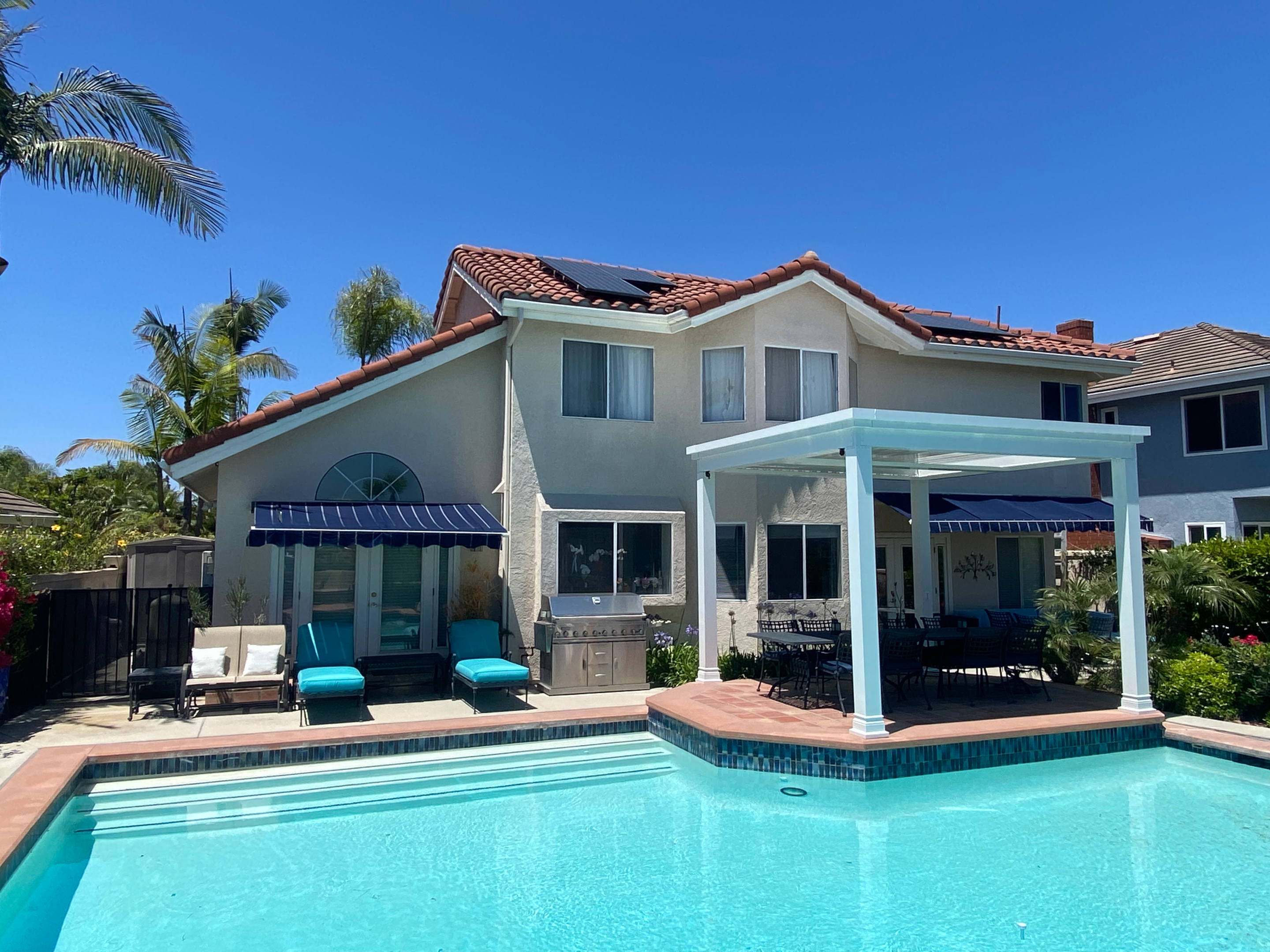 The best outdoor space is when a luxury experience is created to maximize the overall embodiment of ones backyard. This allows for the ability to have a smooth transition from the home to your outdoor space structure.
Creating shade and structure outdoors provides for many experiences from intimate gatherings all the way to large scale events. A commercial quality pergola can implement the exact energy you are looking for in your project.