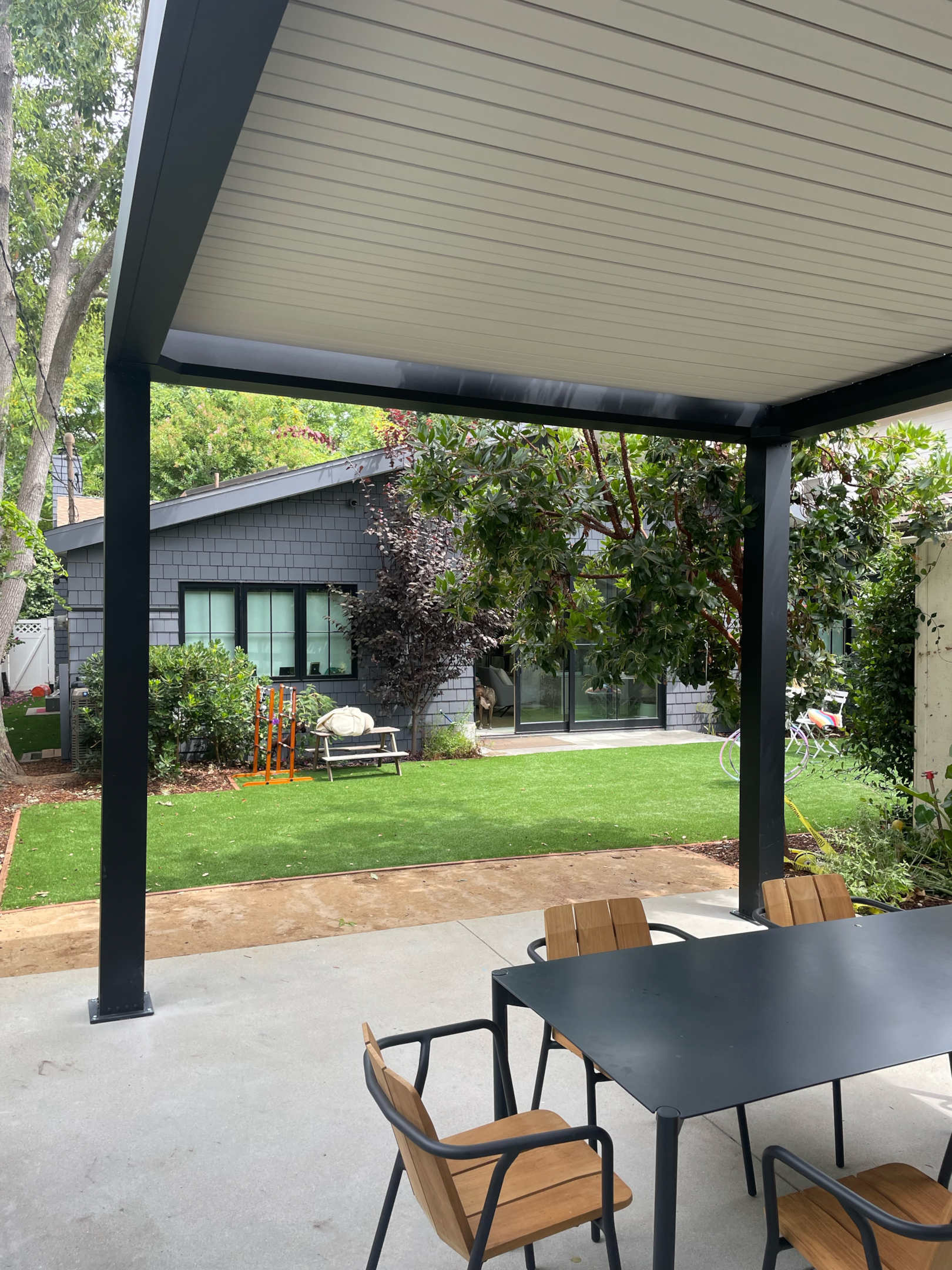 Listen To Audio
Pergolas are continuing to gain traction as many homeowners look to elevate their outdoor space. The patio deck pergola has increased in value as DIY kit options make it more affordable and able to be completed at a great price.
Placing a pergola on your patio can increase home value and elevate your backyard experience. Many are adding further luxuries like climbing vines and an outdoor kitchen to further increase the overall experience.
Table of Contents
Best Outdoor Space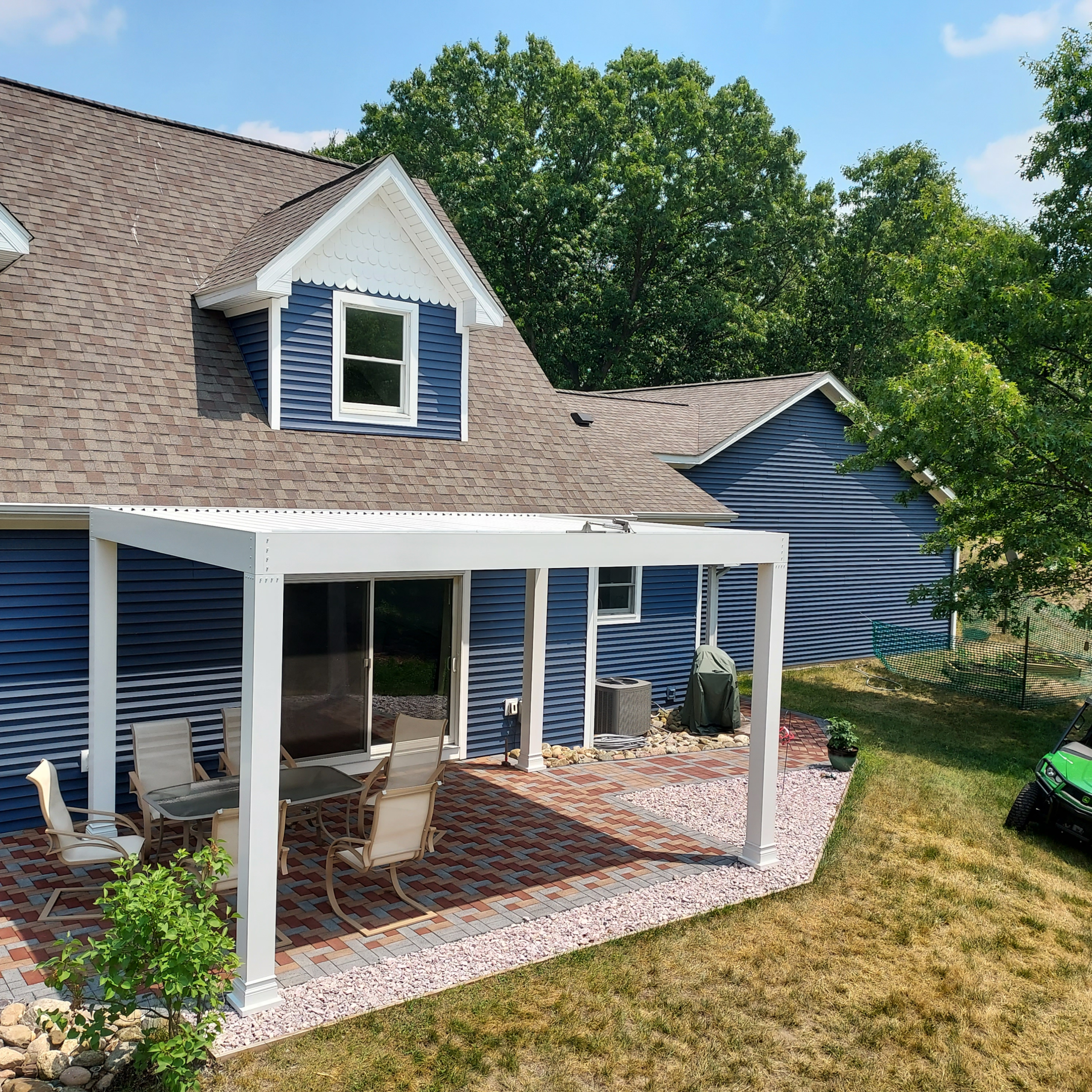 The best outdoor space is one that you can enjoy with family and friends or simply on your own in a nice relaxing seating area. Leisure time is needed for all and a pergola's roof that opens and closes can provide this regardless the weather.
Pergola ideas can become as creative as you can imagine with a poolside pergola on a patio all the way to natural materials for a pergola garden. Having a roof that can open and close at the click of a button provides versatility for anything you need.
Pergola Ideas For Patio Space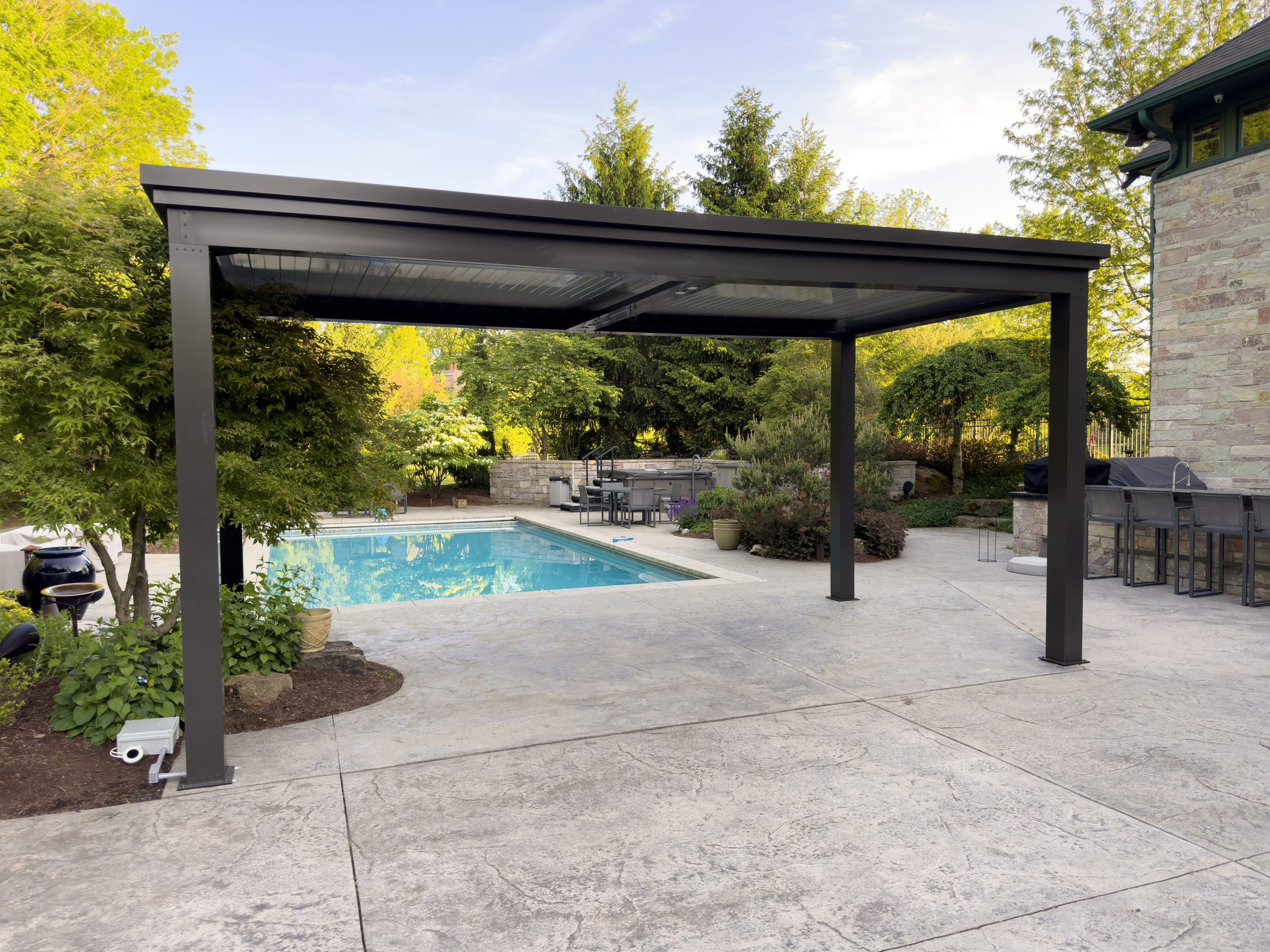 Pergola ideas for a great patio space can be an outdoor living room, outdoor kitchen, multiple use pergola, and more. Some have even gone to the extent of creating an art piece through getting a white pergola and adding several decor features for contrast.
The most ideal patio design allows for a great living space and extra shade whenever you would like. A patio pergola provides this exact pergola designs to the point where you can imagine your home to be on the cover of architectural digest.
Wooden Pergola Vs. Aluminum Pergola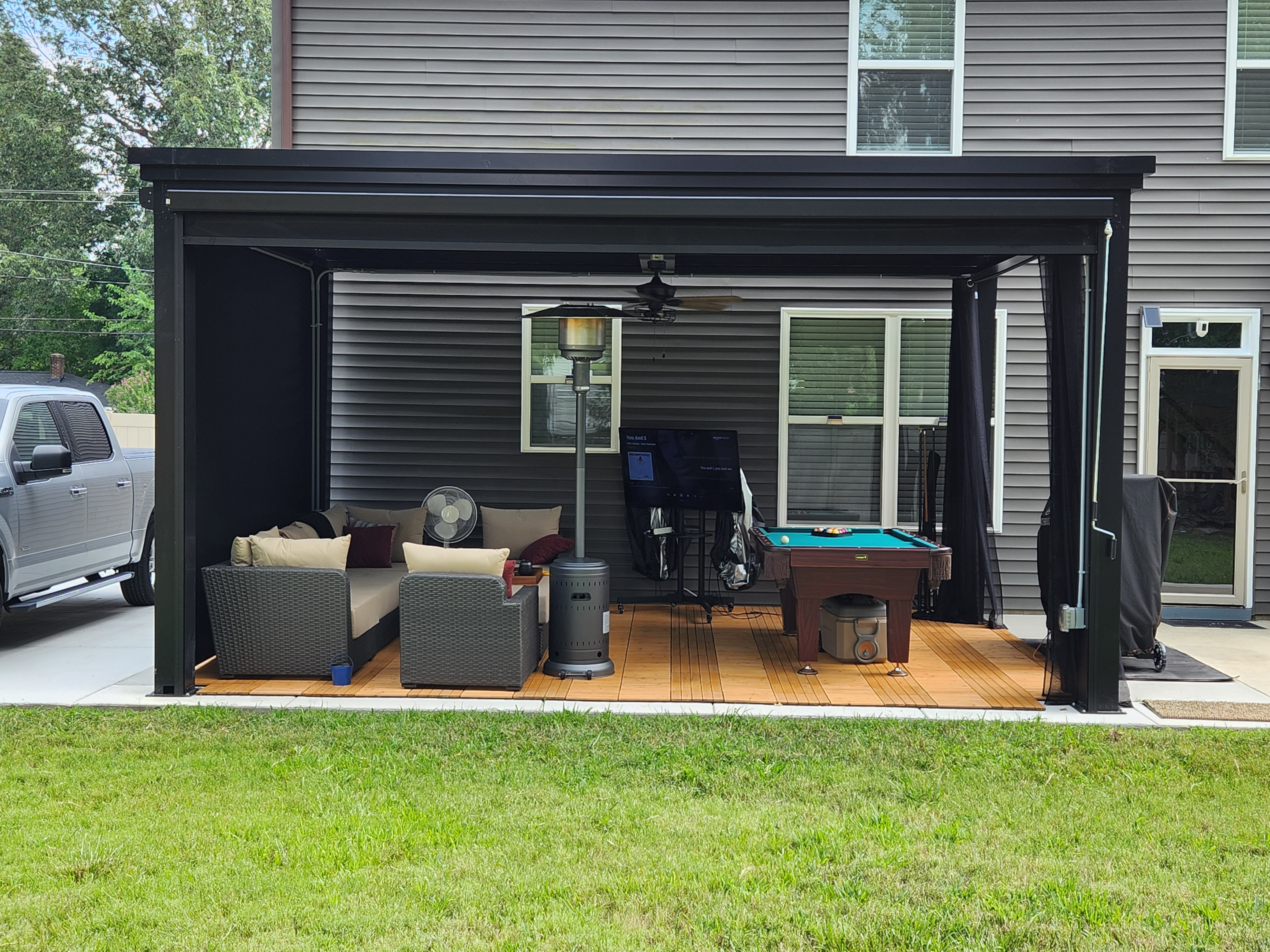 When deciding what pergola best fits for you. A wood pergola vs an aluminum pergola is a common question that many ask in trying to figure out what the most durable structure is for them in the best experience possible.
Wood can tend to rot and break down over time (even treated) as it tends to take on moisture content. The positive effect with aluminum is it can be stronger than wood, more durable, and just as cheap to provide the perfect ambiance for you with little to no maintenance.
Your Best Outdoor Structure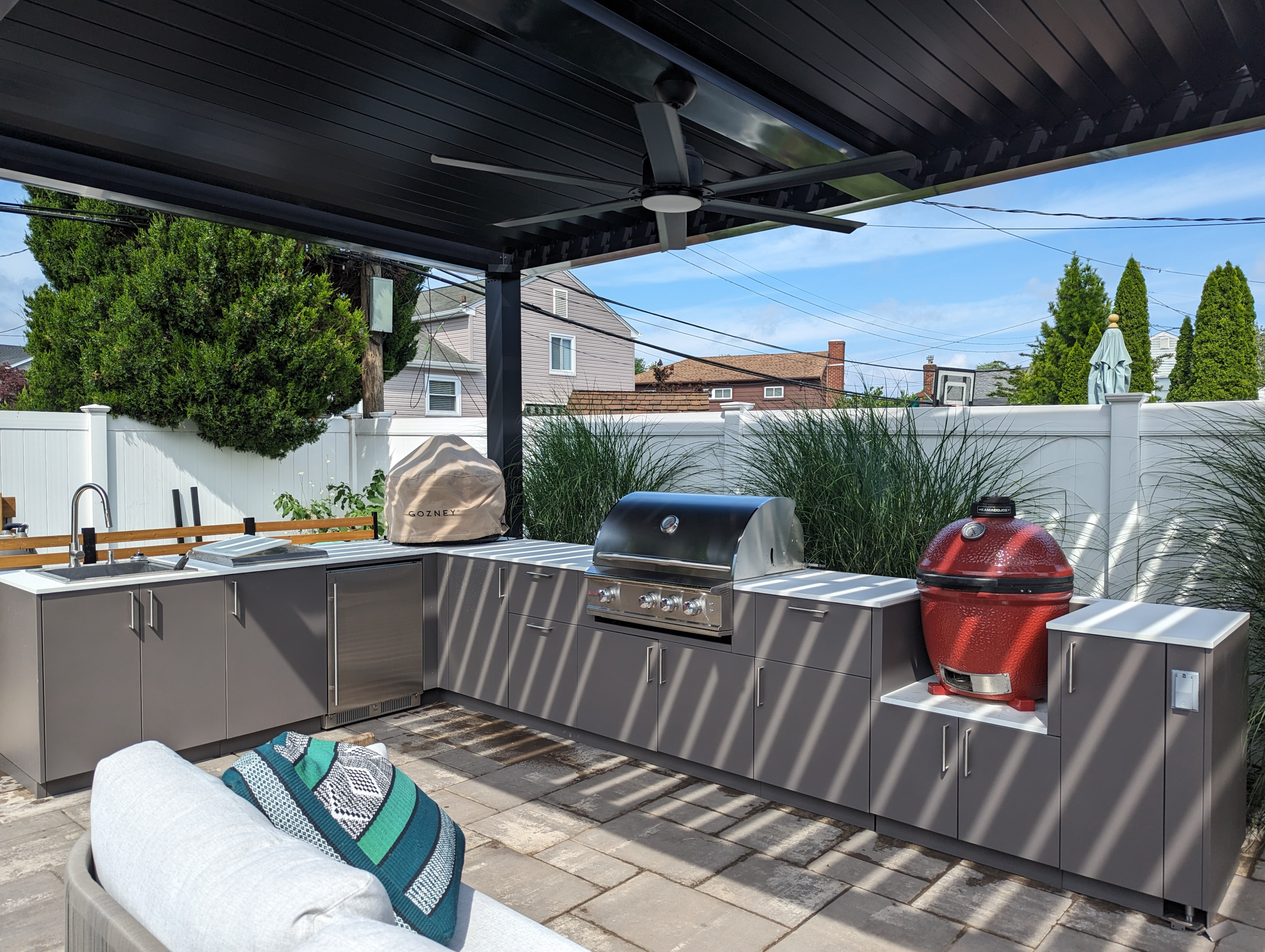 The best outdoor structure for your home can be different for every homeowner. An outdoor design that fits best would be exactly what fills the needs you want. Wether outdoor dining or a magical place to host, this is your picture to paint as you like.
A perfect pergola design can provide curb appeal and increase home value even further. Many have added a fire pit or string lights as well which increase the overall value even more.
Create An Outdoor Living Room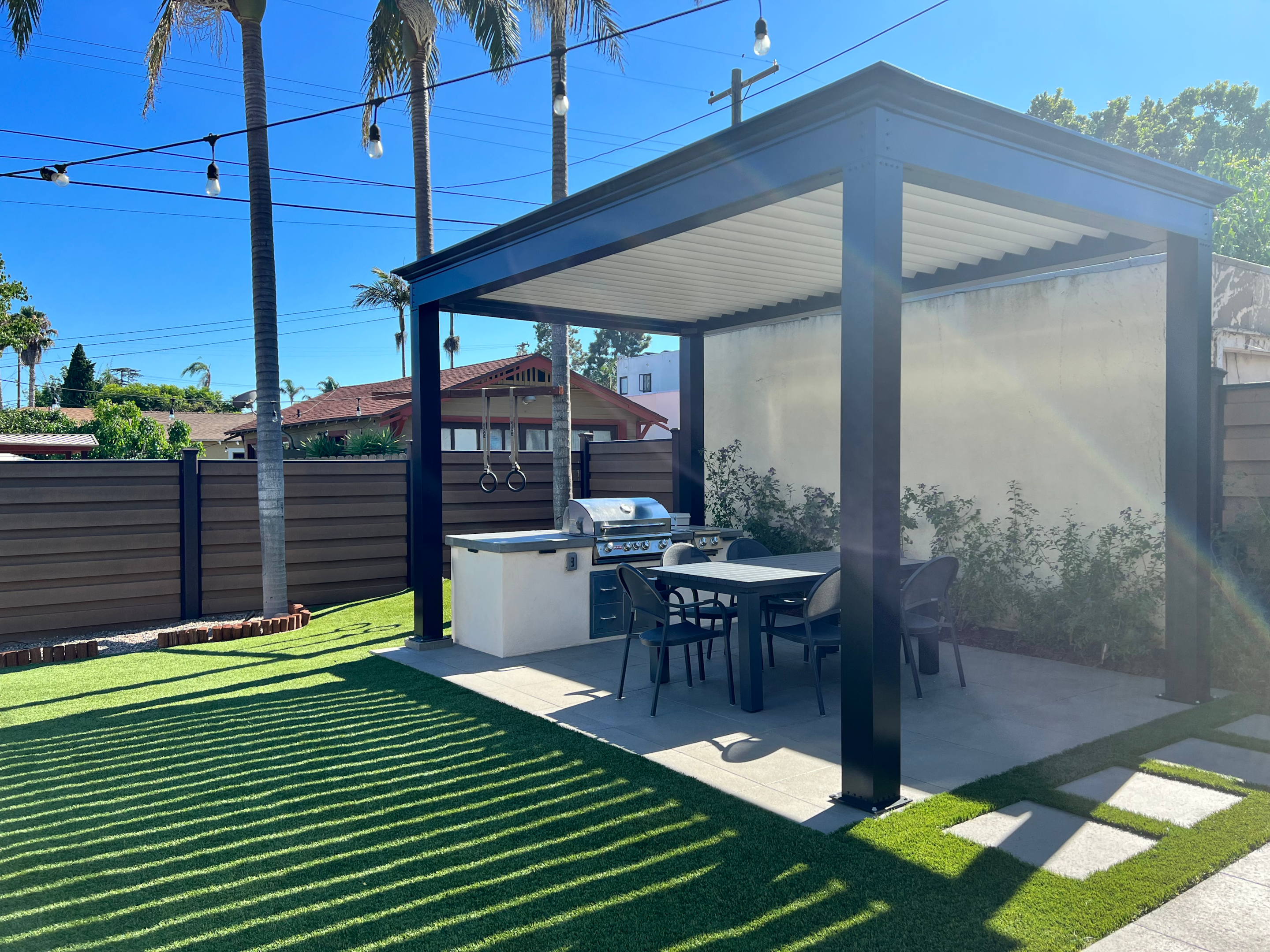 Create an outdoor living room where you and any guests deemed worthy can enjoy your outdoor space together. Imagine yourself on a beautiful evening lighting paper lanterns and releasing them from your pergola to see them glow.
Any moment can be a great moment with the luxury pergola, and that is exactly what it is designed for. Create lasting memories with you and anyone else from your shaded seating area under the pergola's roof.
Sun Protection With Luxury Shade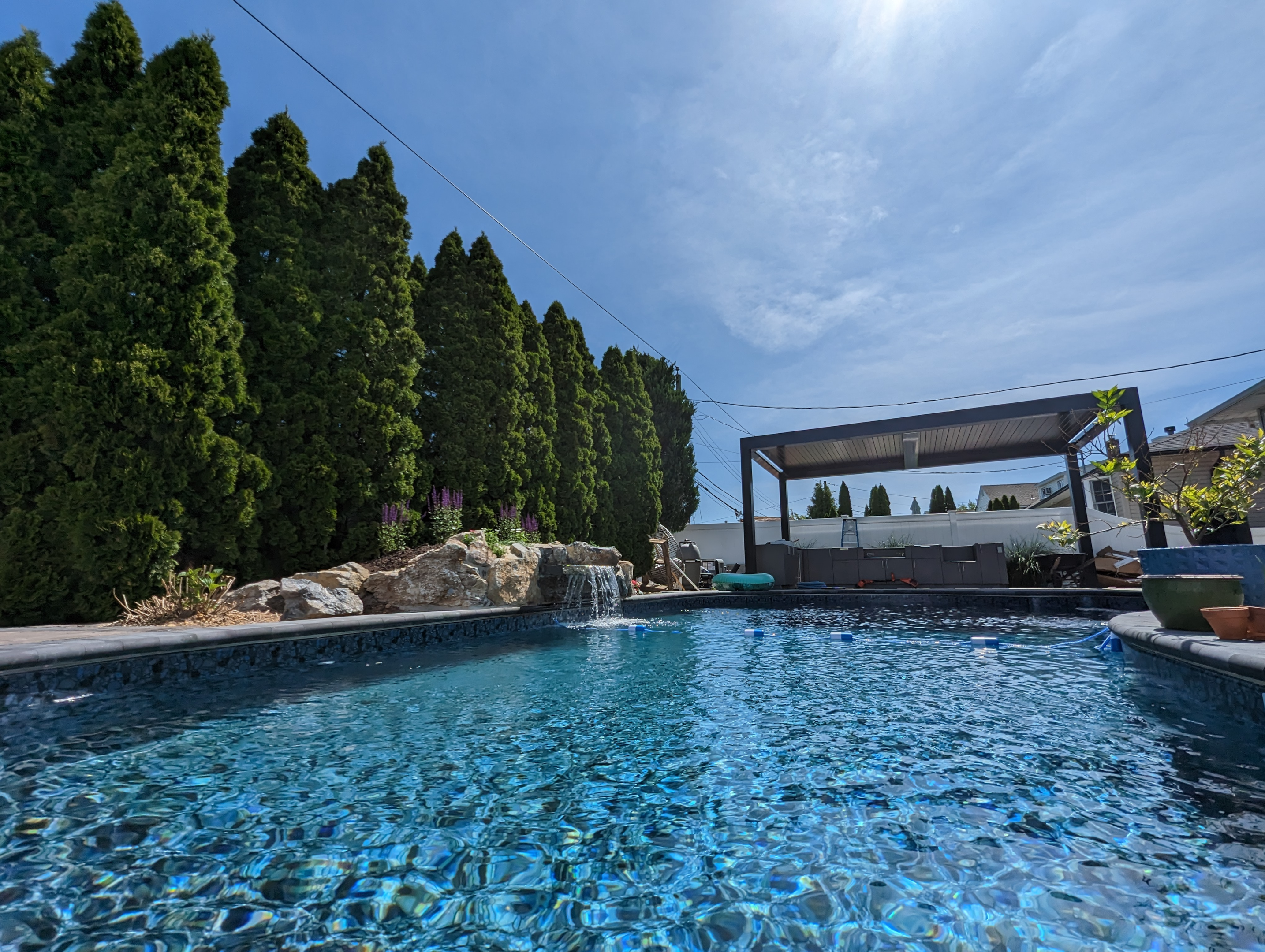 Sun protection for outdoor living provides another level of luxury to your home experience. A living space can be elevated with a great pergola design as the pergola attached to your backyard experience will only increase the value.
Some homeowners will get a pergola with curtains to increase privacy while getting luxury shade at the same time. Wether you are in a seaside home or out in Rural America this luxury experience can be great for all.
An Inviting Space For Guests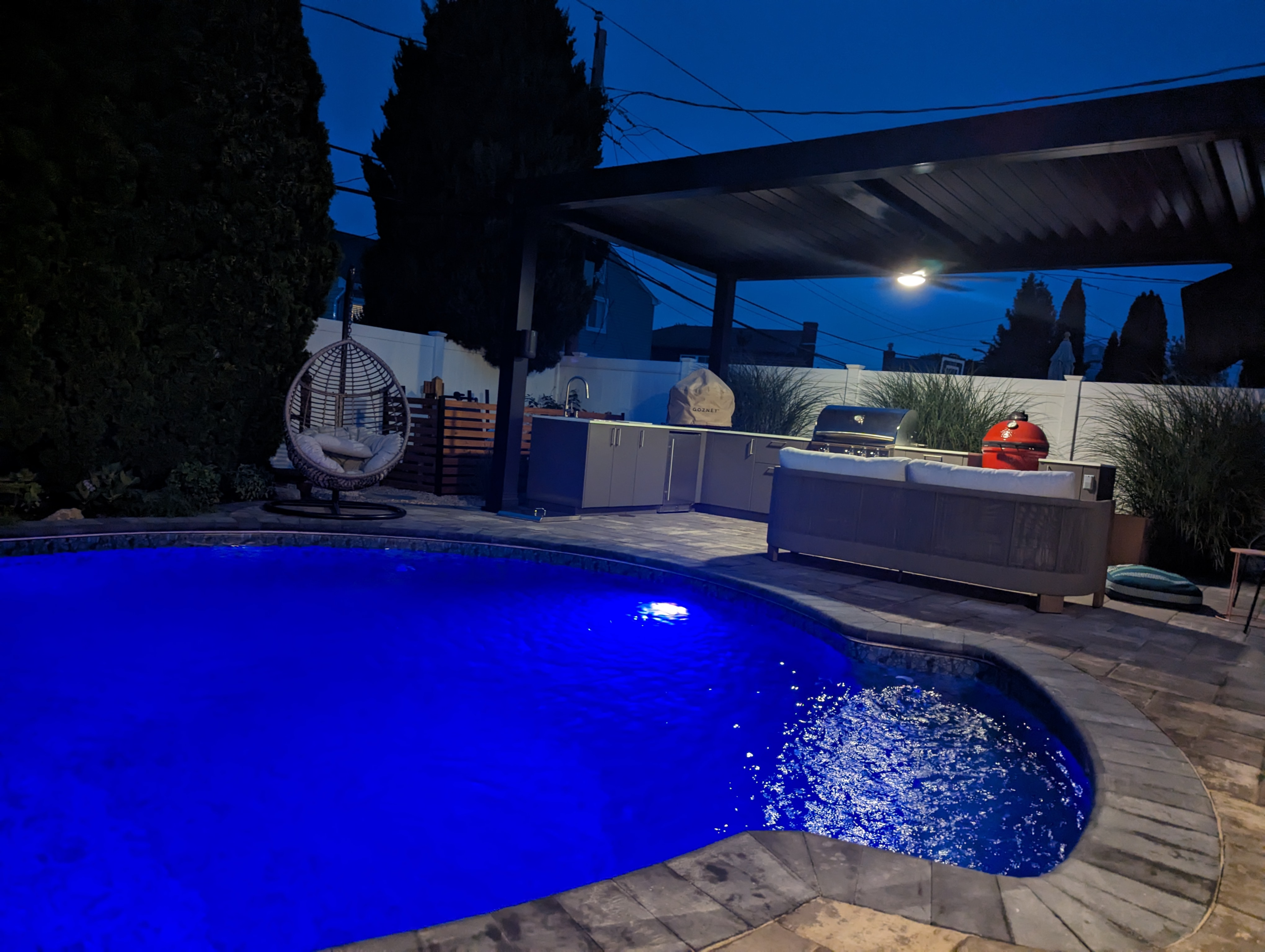 It is an ideal situation to create an inviting space for you and guests to enjoy with one another in your new home design. A beautiful mess of experiences all thrown into one to create the most inviting space possible to host events.
Pergola ideas can come far and wide, but as you see from the picture above this poolside pergola provided a great space for a positive customer experience. This outdoor living room did just the trick for their backyard.
Patio Ideas For Pergola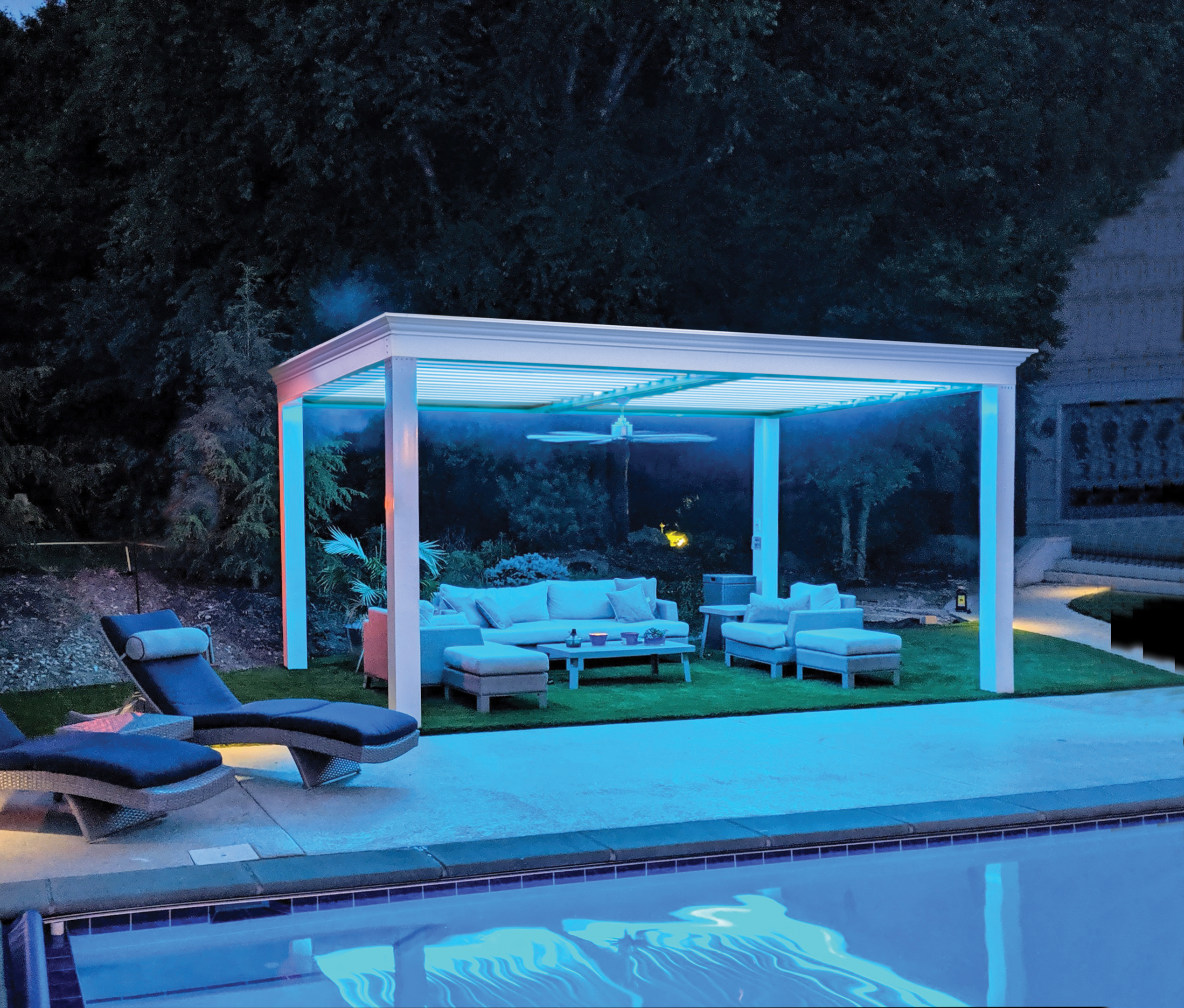 What you want in your pergola, as previously mentioned, can be completely different from another homeowners pergola ideas. An outdoor living room or any other sort of outdoor living is whatever you would like it to be.
Make your pergola the best option for you and find what fits you best. Pergola ideas will be different for all depending on your proposed purpose of the system itself.
Freestanding Structure Vs. Pergola Attached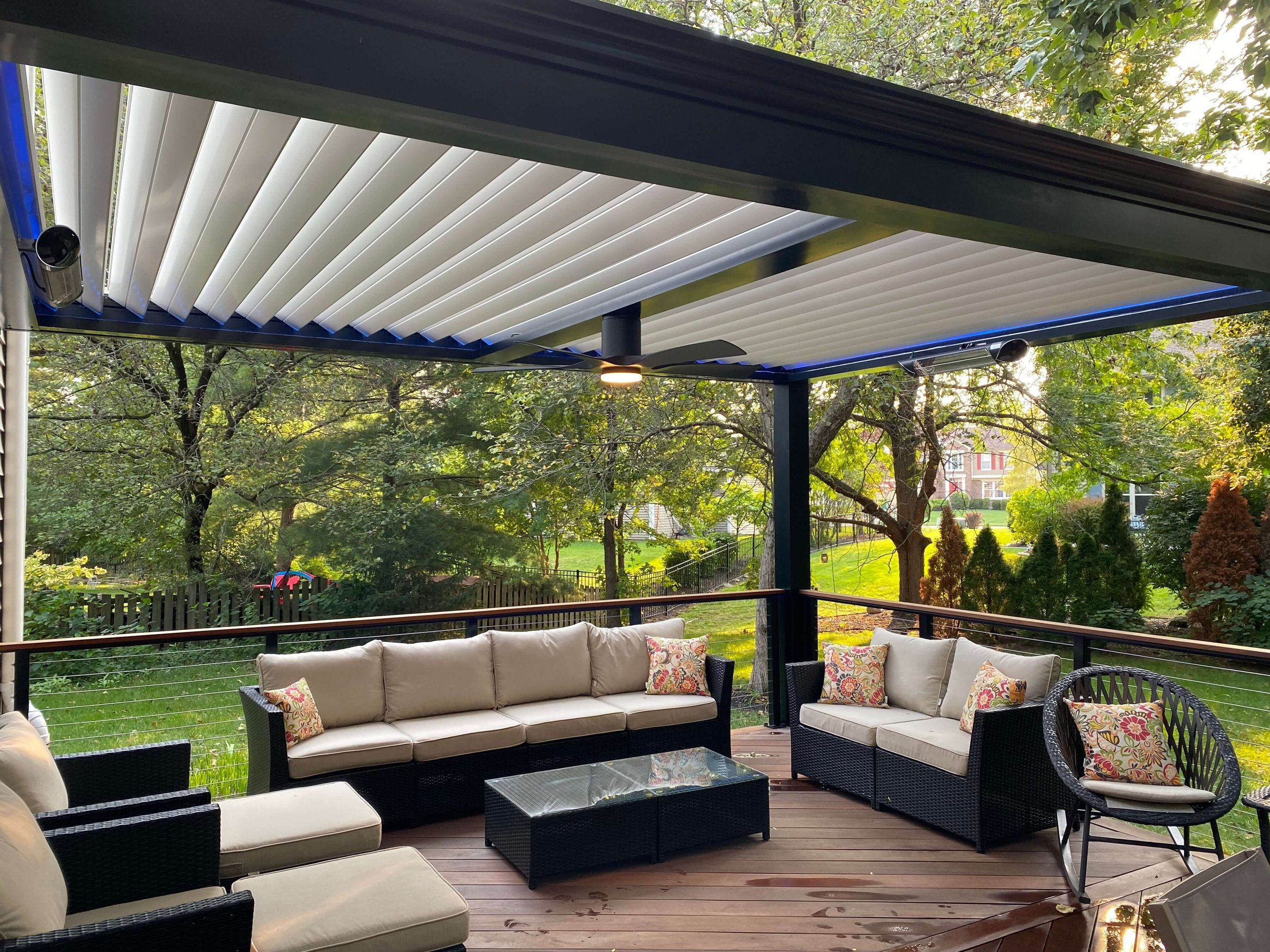 A freestanding pergola structure vs. a pergola attached to your roof can be two drastically different installation experiences. Attached pergolas tend to cost twice as much and have several more long term problems as it can create leaks in your home.
A freestanding pergola is cheaper, and has little to no maintenance or problems of any kind since it is entirely disconnected from the house and designed for ease of assembly. If you are looking at simplicity and best bang for your buck, freestanding can be a great idea on the best way to go.