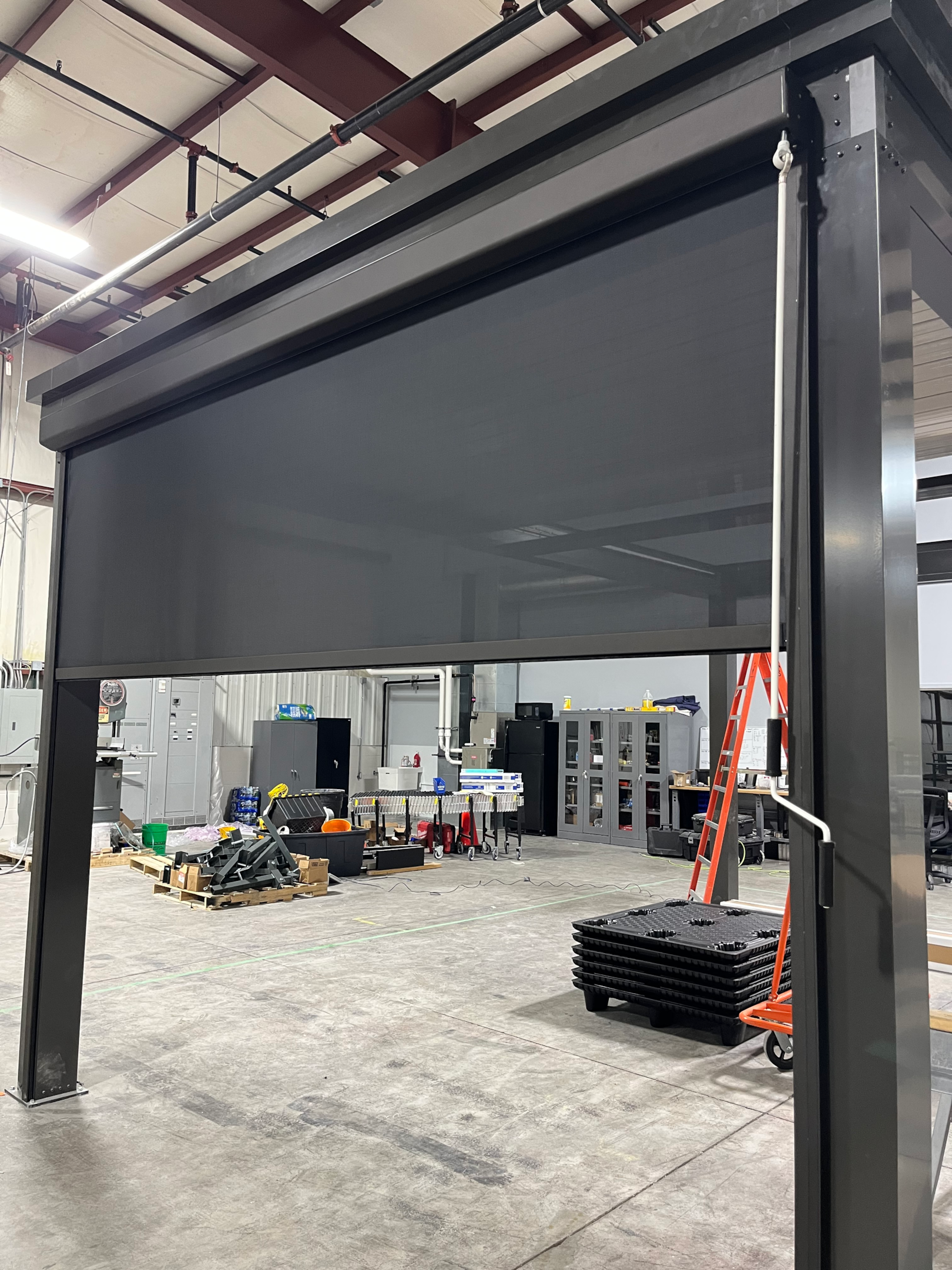 Listen To Audio
A pergola with screens allows for you to utilize further shade on the setting and rising sun. This has increased in popularity coinciding with the drastic market surge in modern louvered pergolas.
As the weather seems to be getting hotter each summer, outdoor shade structures have increased in commonality as an oasis in individuals backyards. These allow for more year-round use of our property and therefore the ability to increase home value as well as backyard experience.
Table of Contents
Pergola Side Panels (What Screens Entail)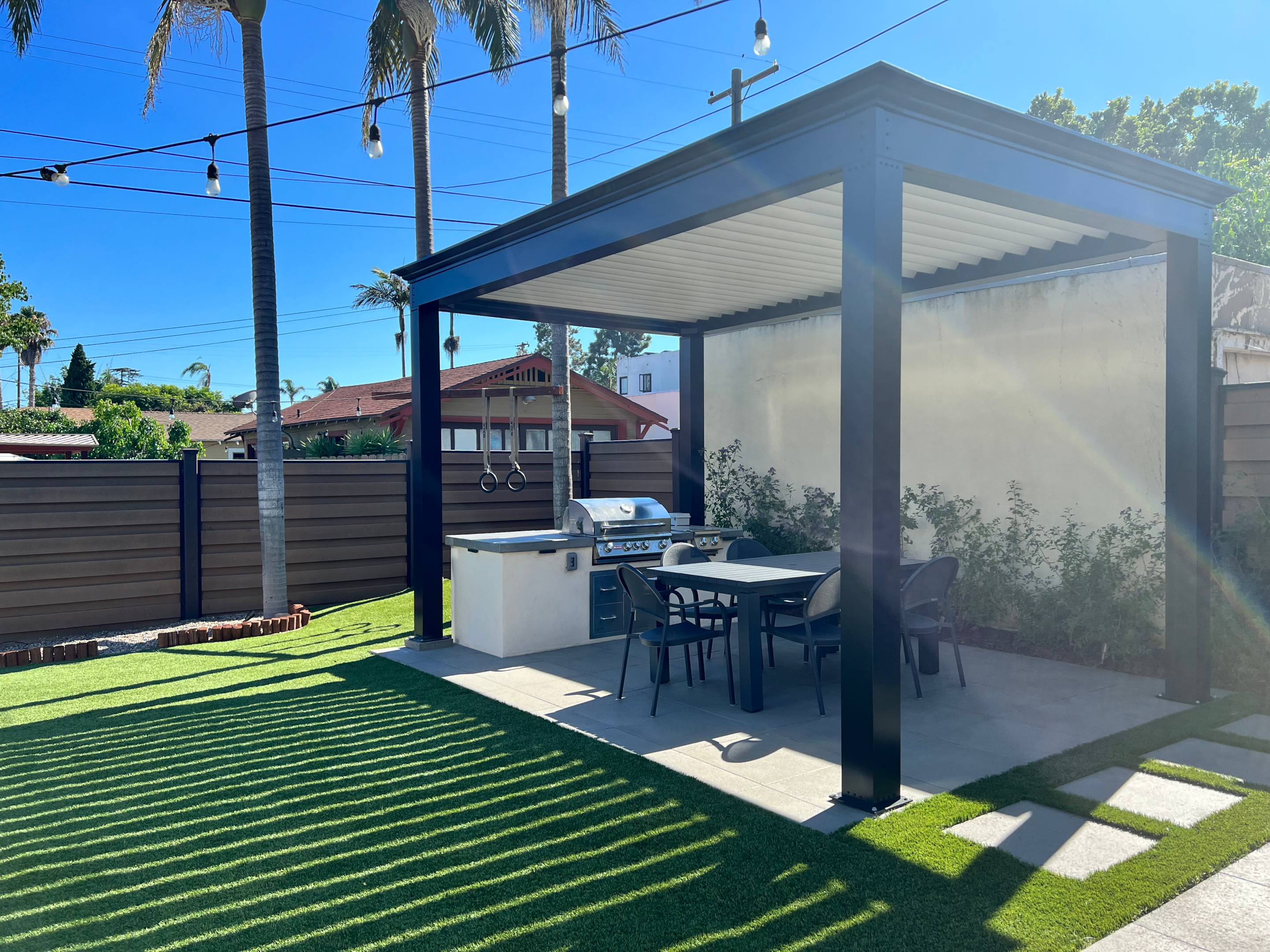 The best pergola side panels are what allow for further UV protection in your outdoor space while at the same time being adaptable to any situation. Screens that can open and close at the use of a crank allow for this exact mechanism to work with the ability to adapt your system however you would like.
Luxury shade in your lawn has been seen as preferable as it provides another level of elegance to your porch or awning area. Waterproof features on the pergola system allow for the ability to have the louvers closed whenever preferred to stay out of the rain. Then when it is sunny, open them back up as desired to enjoy.
Outdoor Space Features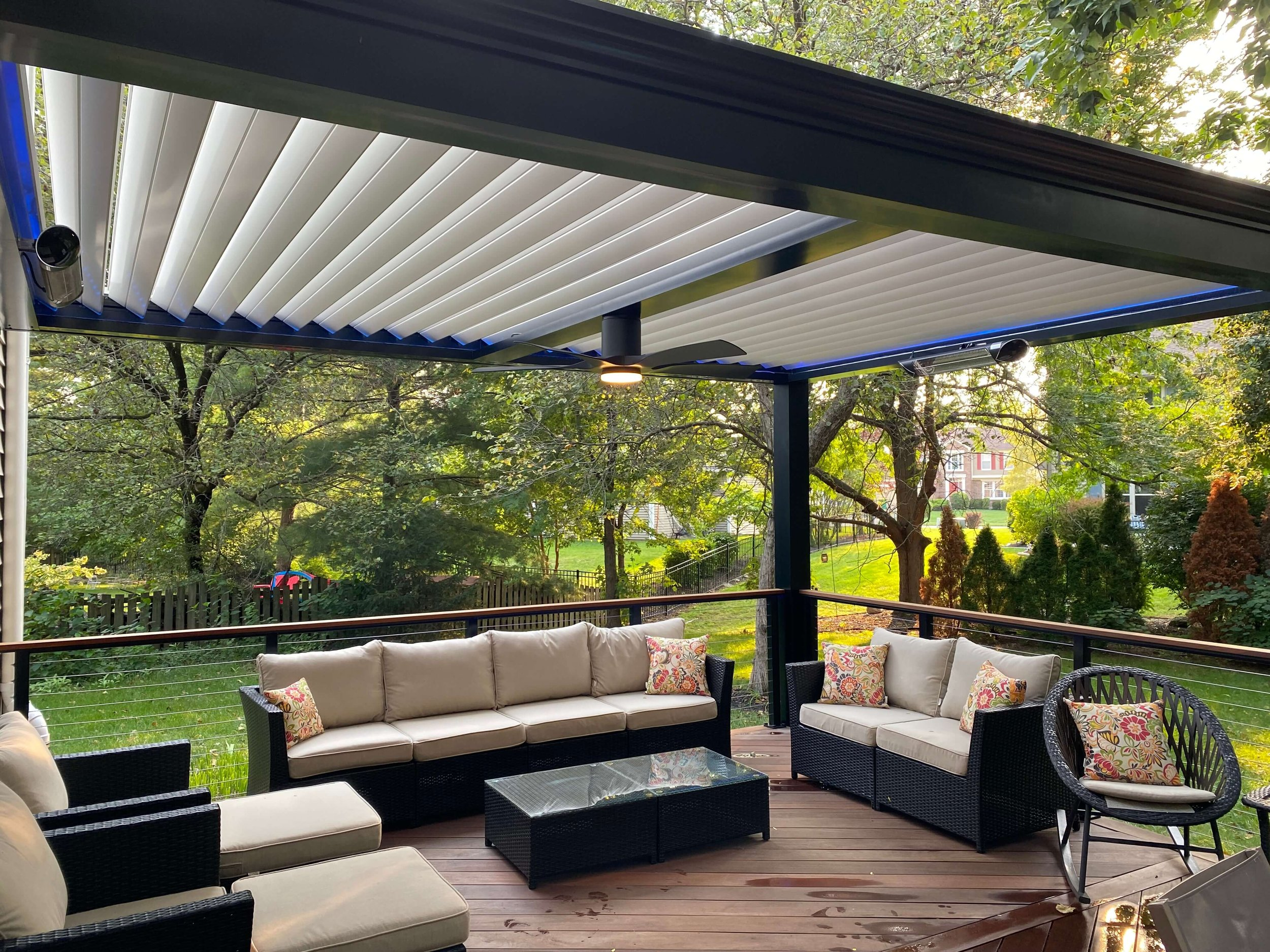 Outdoor space features can provide an extra excellence to an outdoor structure. Wether it is speakers, heaters, a tv, etc. the customization options can provide exactly what homeowners are looking for. Some features that we offer are:
Louvered Canopies
Louvered canopies allow for the ability to open and close your pergola system based on the preferable weather. If it is raining out, feel free to close the louvers and be protected. Open back up under the sun to enjoy.
Outdoor Curtains
Outdoor curtains in the form of shade screens provides protection from bugs and allows protection from the setting or rising sun. Open or close these with ease upon preference as well.
UV Protection
This one seems to be a given, but with the continuous protection from the sun in the form of shade. This will allow you to find yourself being protected from UV rays which allows you to enjoy your yard further.
High End Backyard Shade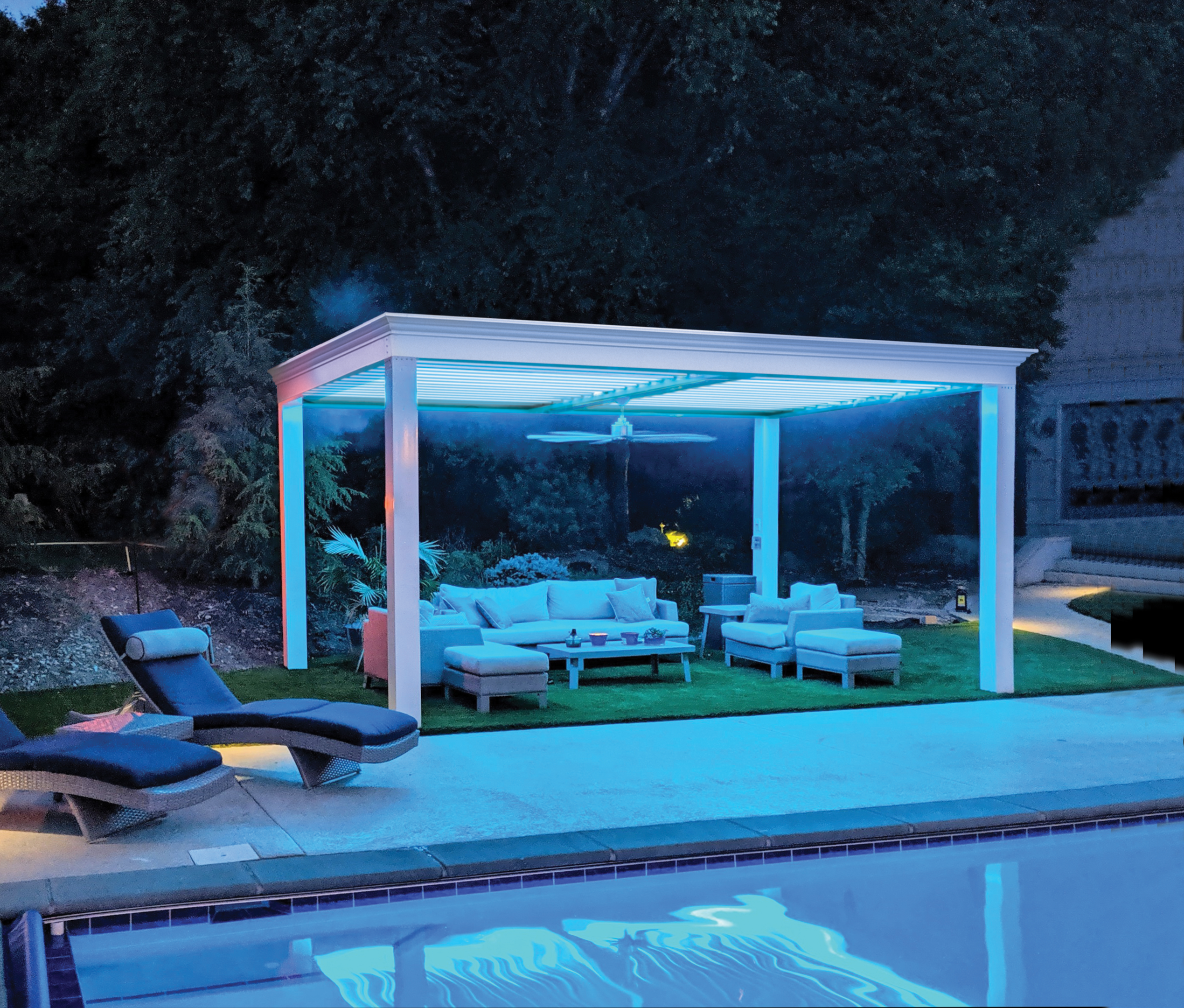 A high end backyard is a window into the luxury life. Open up a new page of your home experience and find exactly what you need to take it to the next level. Allow yourself to progress and grow as you experience more and more of what a lavish backyard can truly feel like.
Other forms of high end backyard shade may be a gazebo or to add to that gazebo side panels. This does provide a luxury experience as well but will often be 2-3 times the cost and not be adaptable to open and close. Pergolas provide the option of both at often times a more affordable price.
Entirely Waterproof Material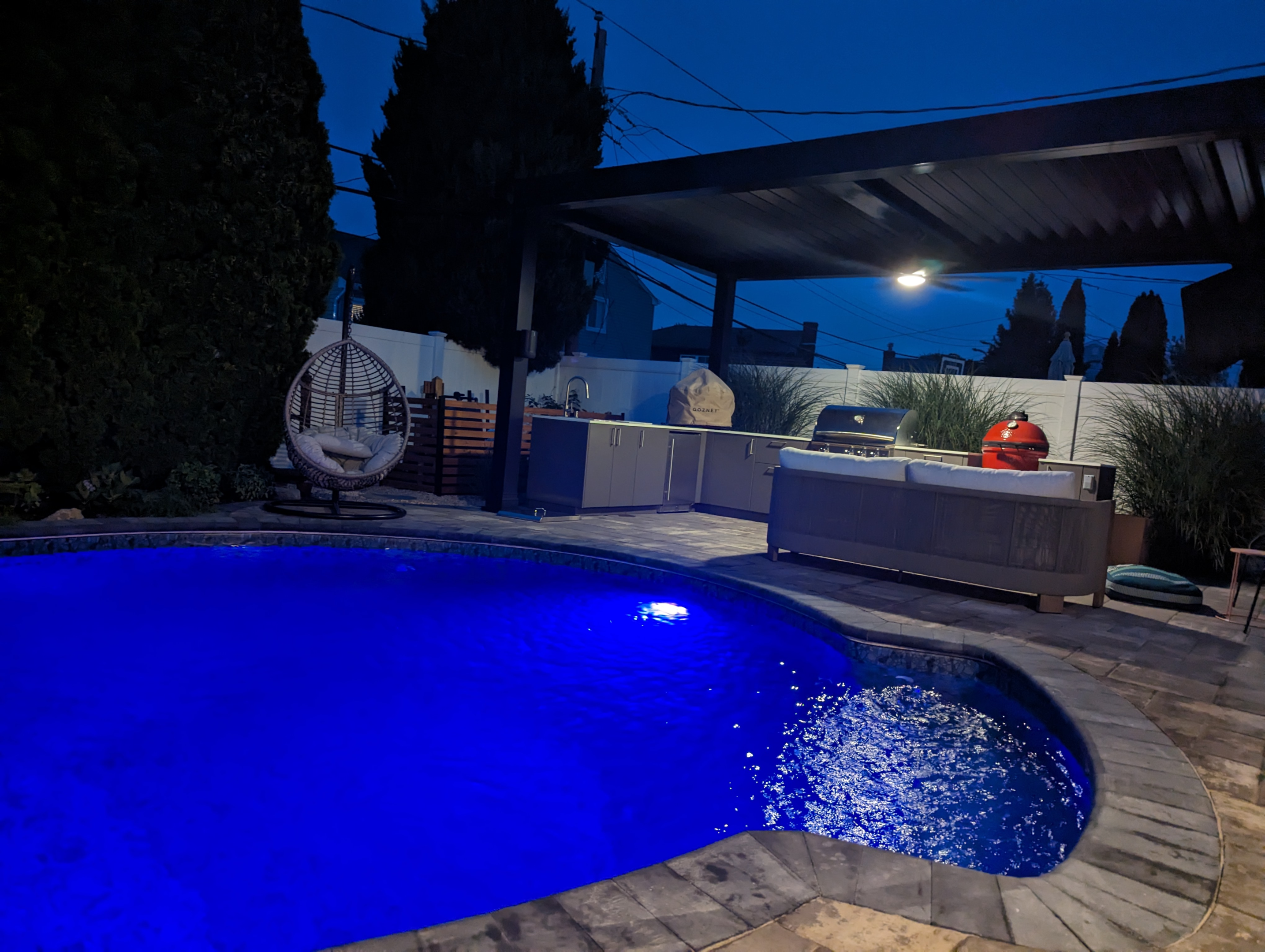 For any outdoor project, being entirely waterproof is exactly what is necessary to be durable and long lasting. Having the highest grade powder coating available allows the luxury pergola to have long lasting aluminum that can prevent rust for decades even on the salty coast of Florida.
This ability to be durable and rust free for an extended period of time allows for many more options for your home. Many homeowners are looking at what can fit their weather requirement, and this can be the exact solution for many.
Installation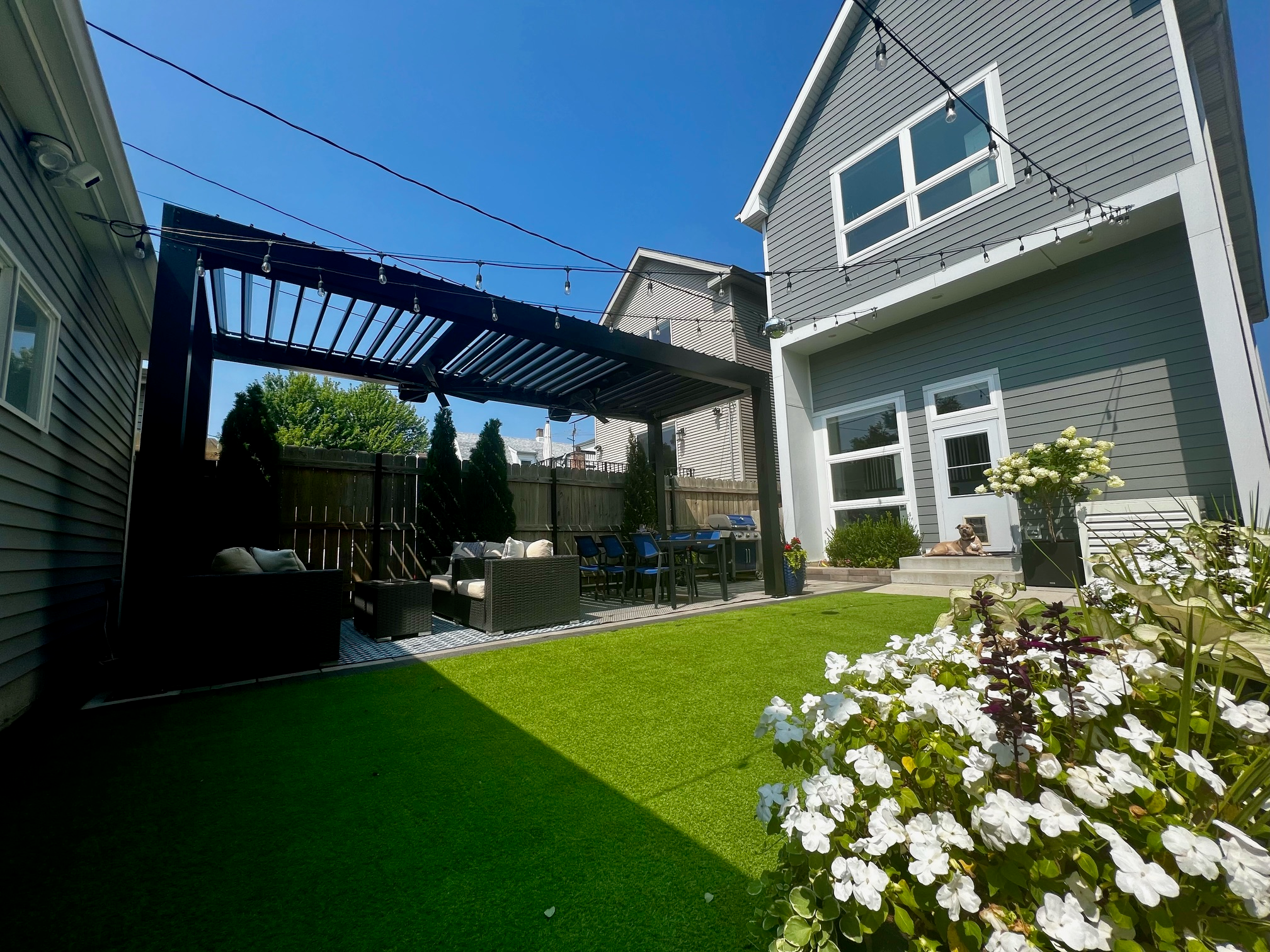 The installation and assembly process for these louvered pergolas is quite easy. Designed for the ability to be installed within 1-2 days with you and a friend creates the luxury of being able to decide exactly how you would like to go about your pergola process. There are different ways to install on each foundation as shown below:
Deck
Installing on a deck can take an extra step as engineering specs are for concrete. Attaching the base to the floor joists is what customers have done in the past that has worked. This can be done with you and a friend.
Patio Pavers
As for patio pavers, simply pour footers where the base posts will be. Then drill the base posts into the footer locations.
Concrete Slab
A concrete slab is the most simple of all. There are no changes that need to be made. Drill the pergola post bases in and enjoy.
The Best Pergolas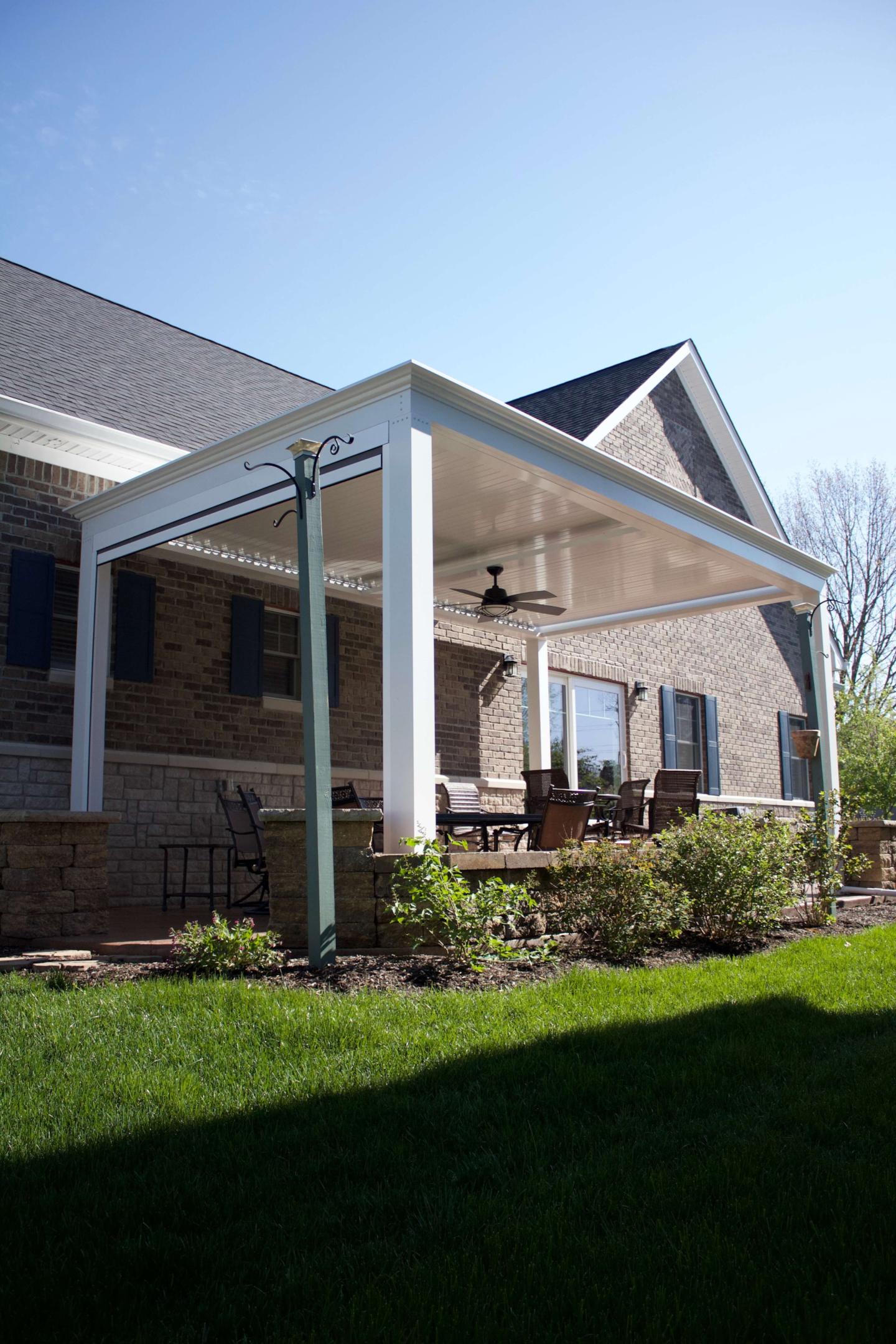 The best pergolas are what fits your preference best. This will be different for each individual. Find what works for you and get the correct shade to fit what you need.
Allowing pergola sun screens that come down and open at the movement of a crank can provide adaptability that people enjoy in their space. This can allow for extra sun protection as well as extra coverage from weather of all kinds in your space.