Listen to Article
Motorized Pergolas innovate the historical pergola to create a modern smart system that can upgrade any backyard. The ability to open and close allows for versatility in hosting regardless of the weather.
What is a motorized pergola?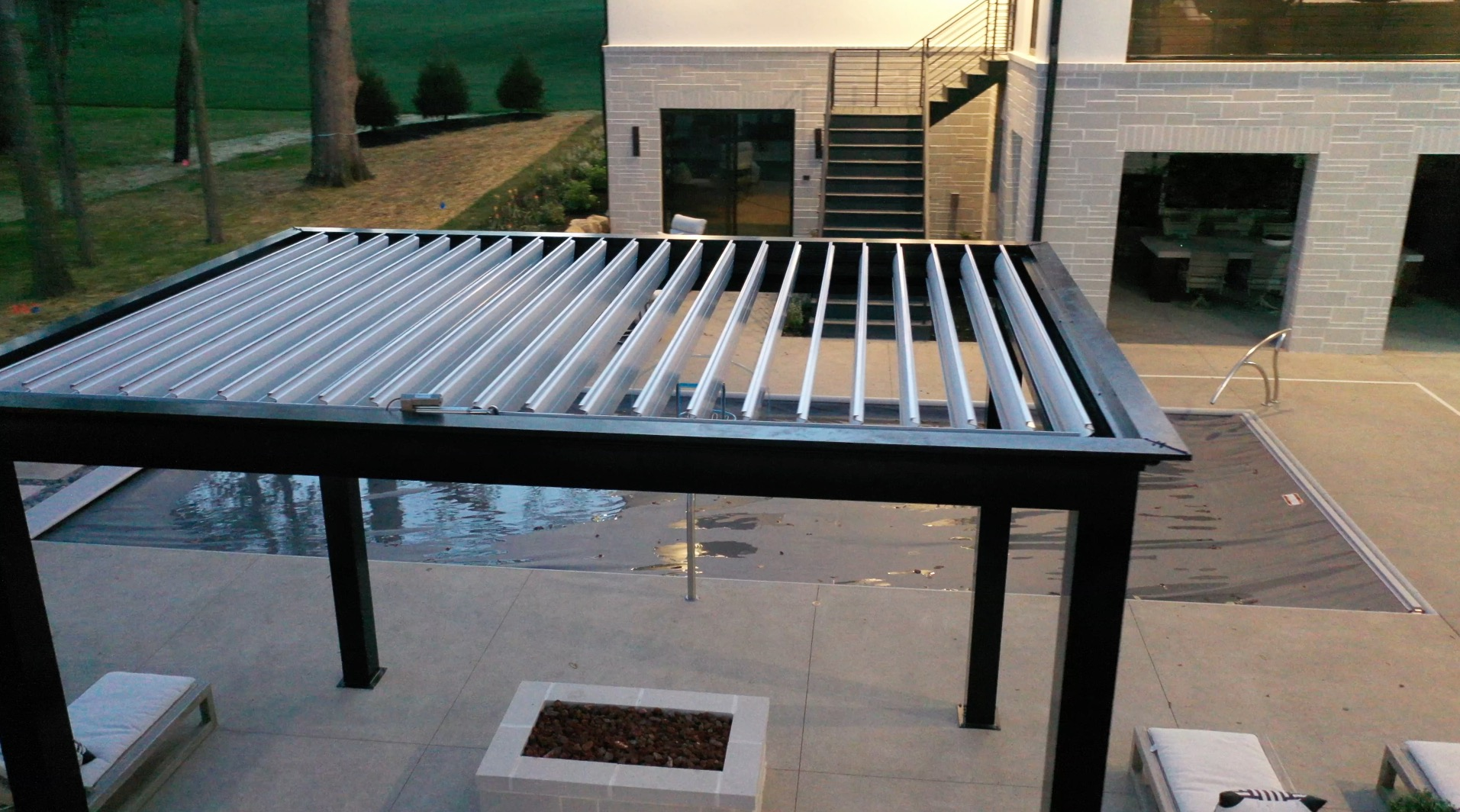 A lot of times people ask "What is a motorized pergola?"
The answer is simple, a motorized pergola is a modern louvered pergola that can open and close at the click of a button.
Beautiful Architectural Style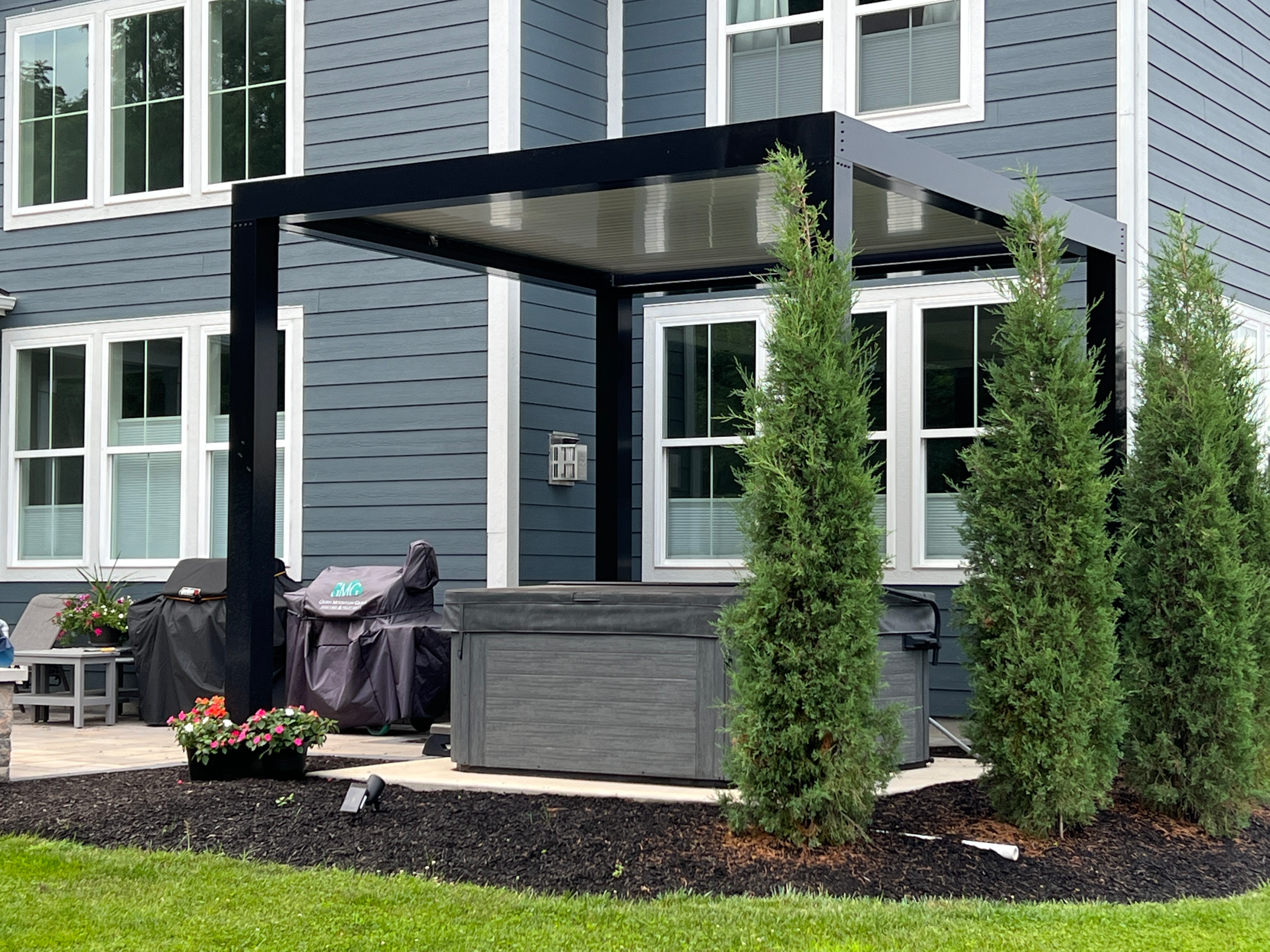 The architectural style of these pergolas allow for compatibility with essentially any home design. From traditional to contemporary and modern every design can be used to fit a homes design as well as trim options to even further solidify this.
The sleek aluminum design of these systems allow it to match any home. Thanks to the easy DIY kit structure many are able to install this within 1-2 days.
Withstand High Winds And Heavy Snow Loads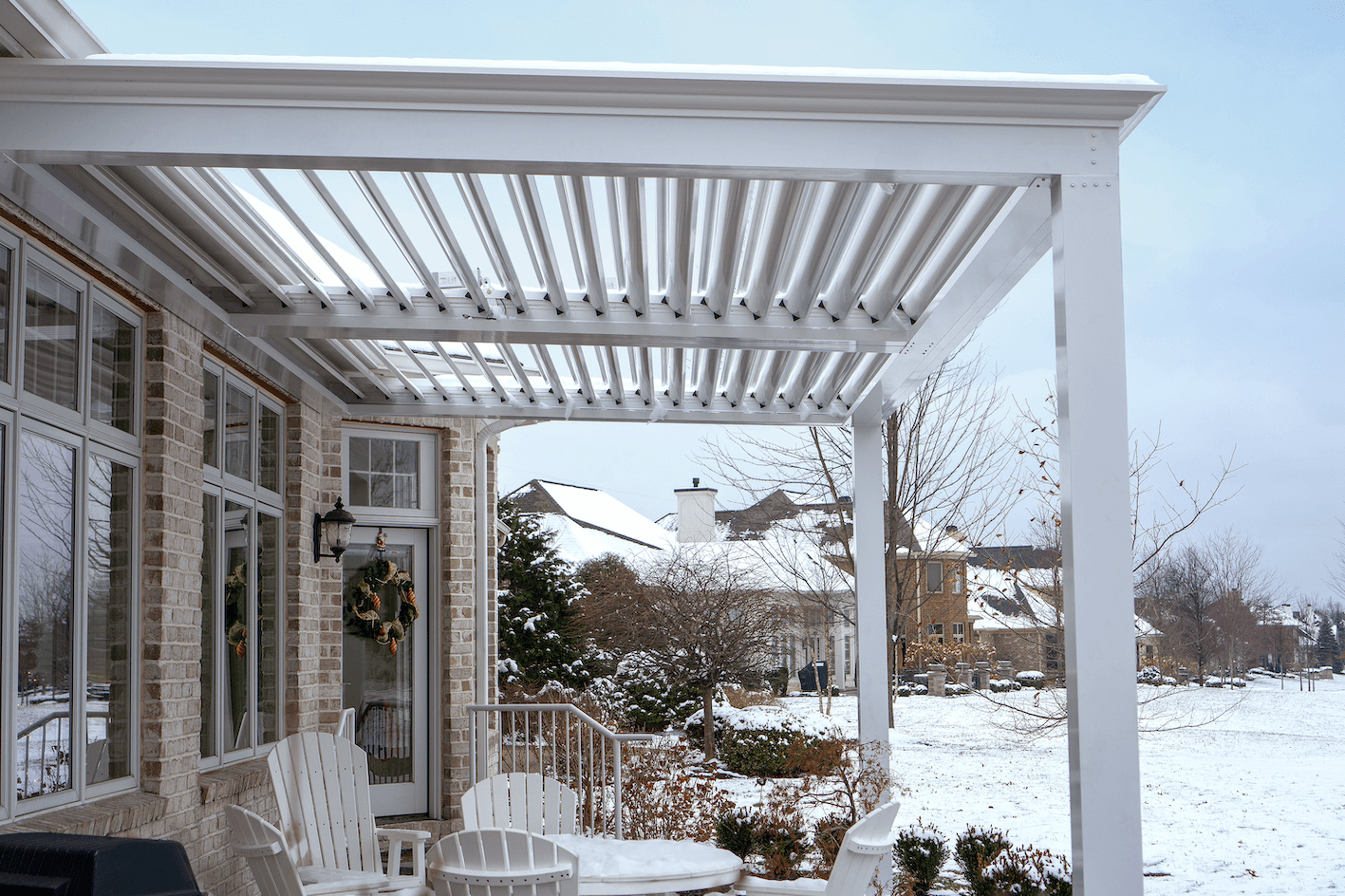 Luxury Aluminum Pergolas are able to pass the test of time by withstanding high wind and snow loads. Up to 130mph and 7000lbs of snow can be resisted with the roof fully closed (even higher amounts when open). This allows for great versatility in the system.
The heavy snow loads and wind loads allow for a lot of adaptability as well with the design of things. Hanging plants and art off the sides is possible due to the structural integrity of the kit.
Year Round Shade Control System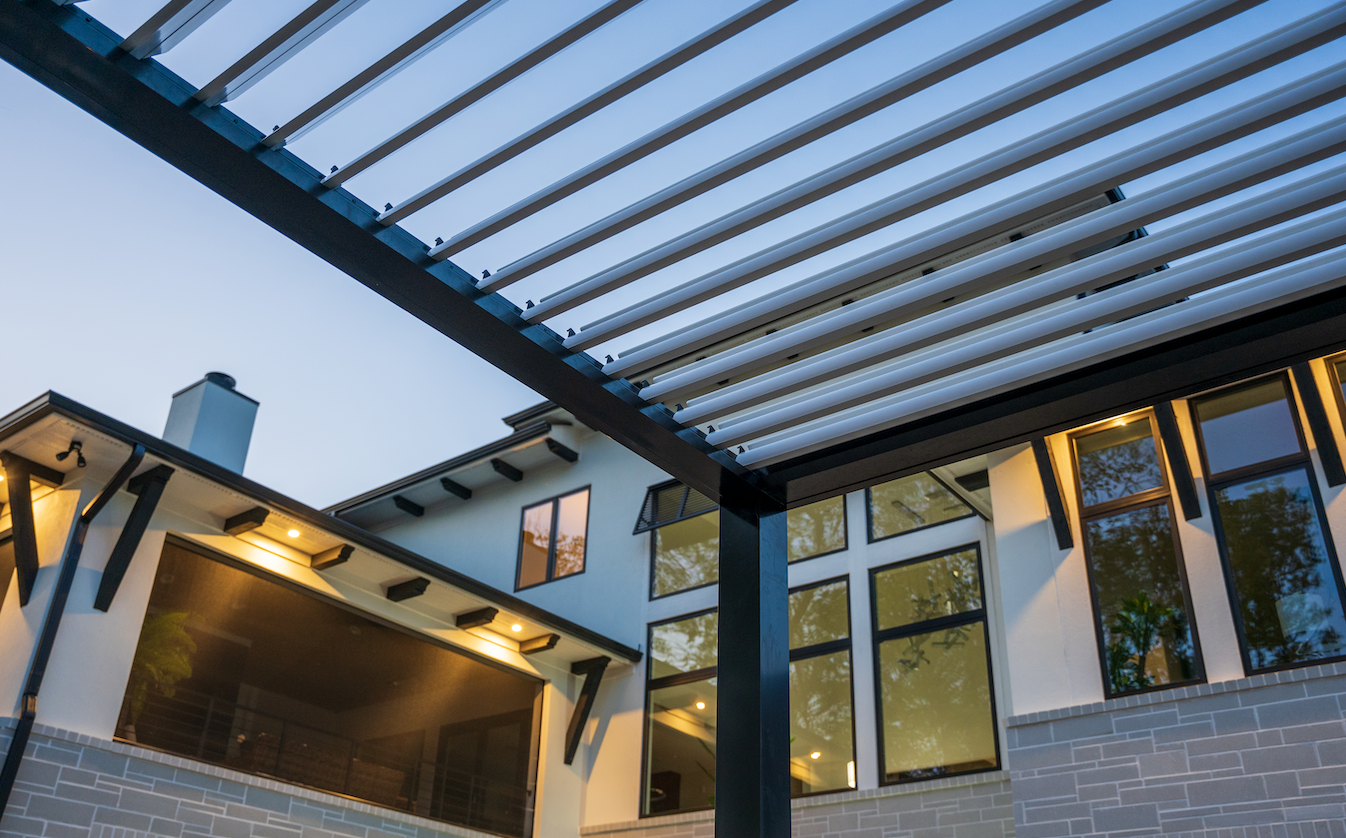 Shade control adds value to any home. Having year round motorized shade control just brought that home value up significantly. This is a key element to elevating your backyard and creating a new level to your house.
The shade provided by these systems is the future of modern living. Homeowners are in a rush to get their own before supply chain runs out.
Weather Proof Outdoor Living Space
A luxury pergola is an entirely weather resistant outdoor living space that creates a safe area in your backyard. Too much rain, close the pergola, want to relax in the morning sun, go ahead and open it.
Being the best weather proof pergola on the market is no small feat. Many company compete to earn this title in their longevity and functionality.
Constructed Protection From All Elements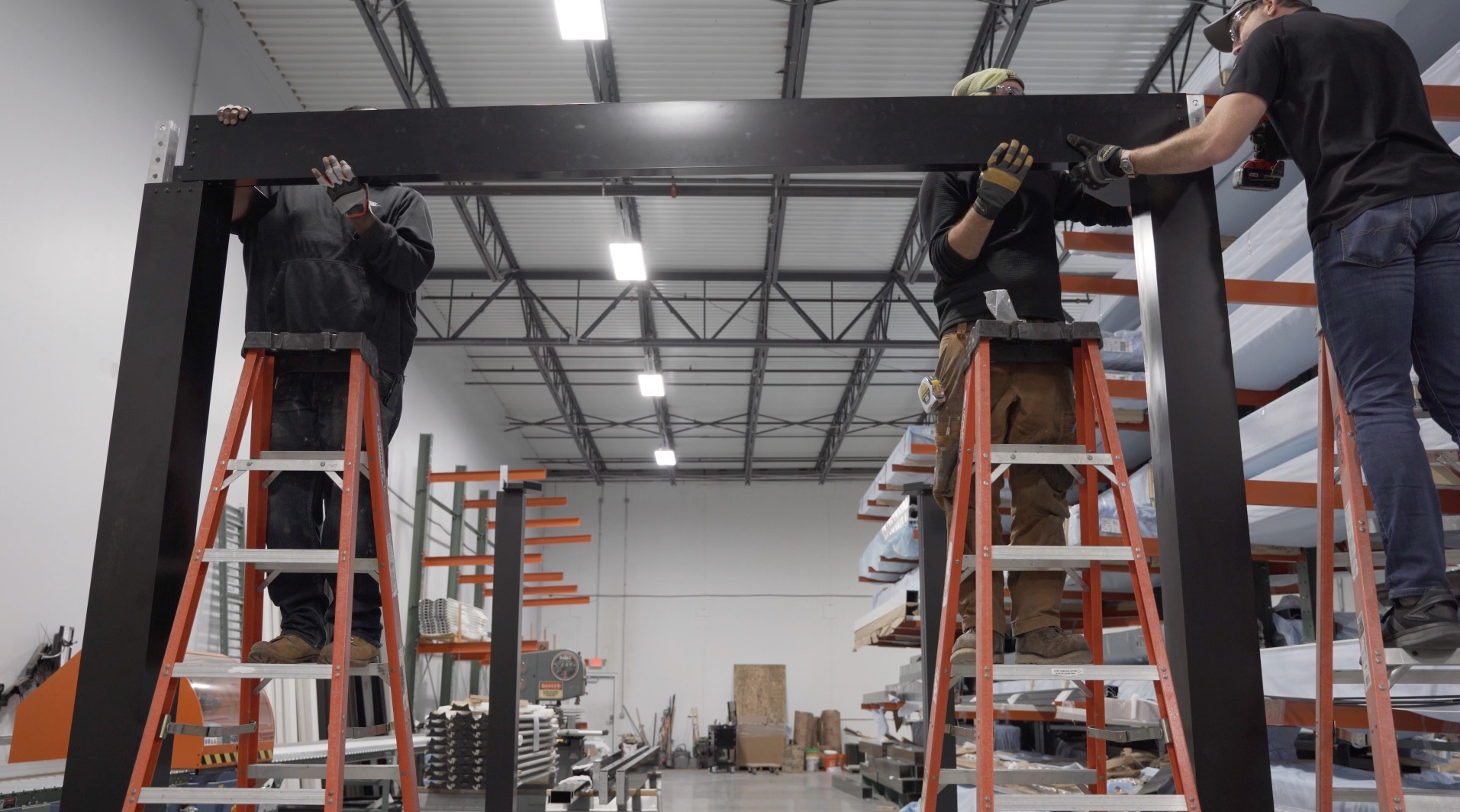 In the photo above you can see the assembly of a DIY aluminum pergola kit being manufactured. This process has been honed in to enhance the customer experience and make installation as easy as possible.
In depth construction can be shown on the YouTube channel of the luxury pergola. This provides more information on how these are so functional for all elements.
Enhance Your Backyard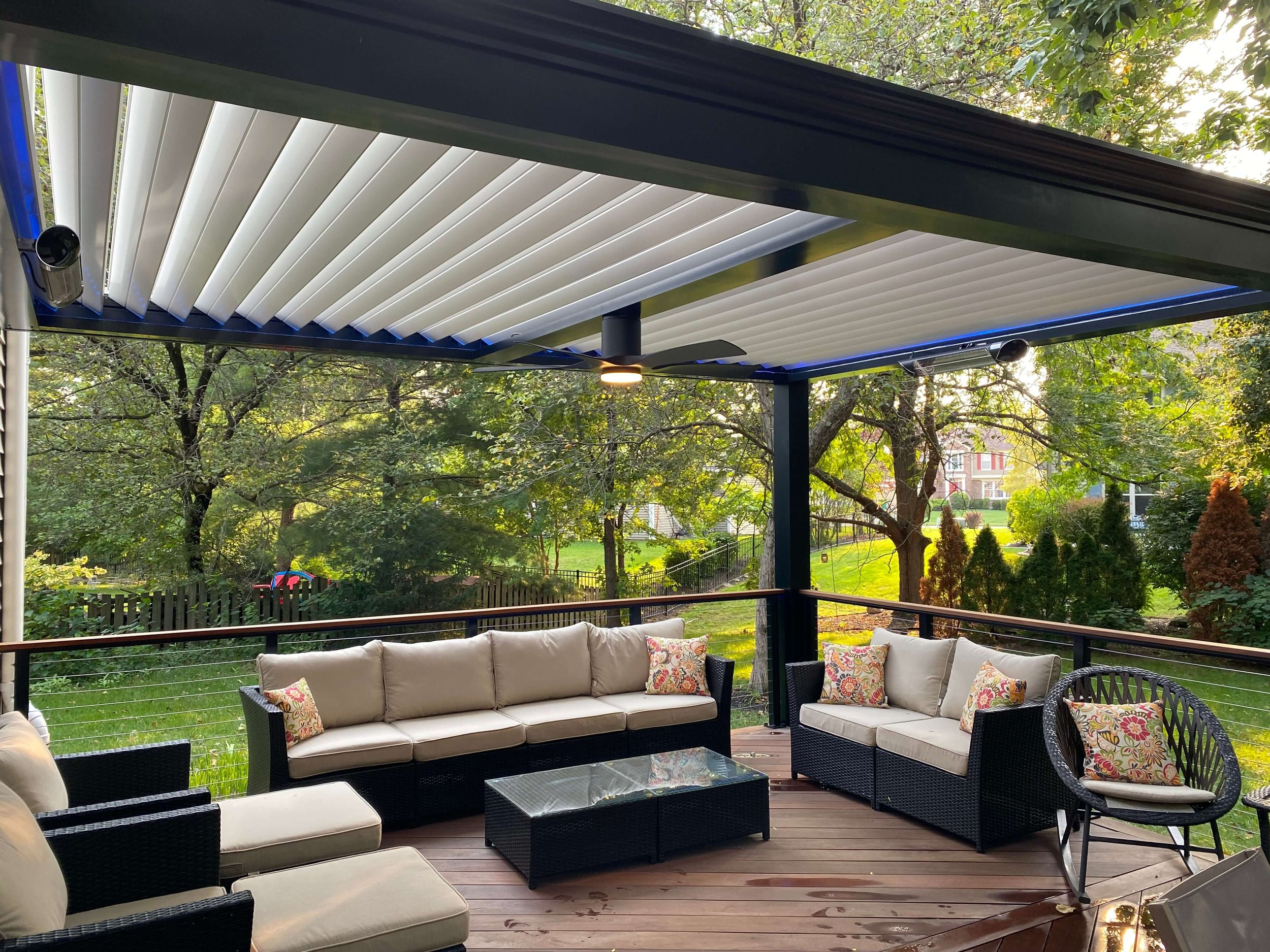 Backyard furniture is a great add on to compliment your project. It can be utilized in all seasons thanks to the versatility of the luxury pergola.
The current hottest trend for outdoors is the motorized pergola system. As seen in the photo it adds perfect hit to the overall energy of anyones backyard.
Complement Your Patio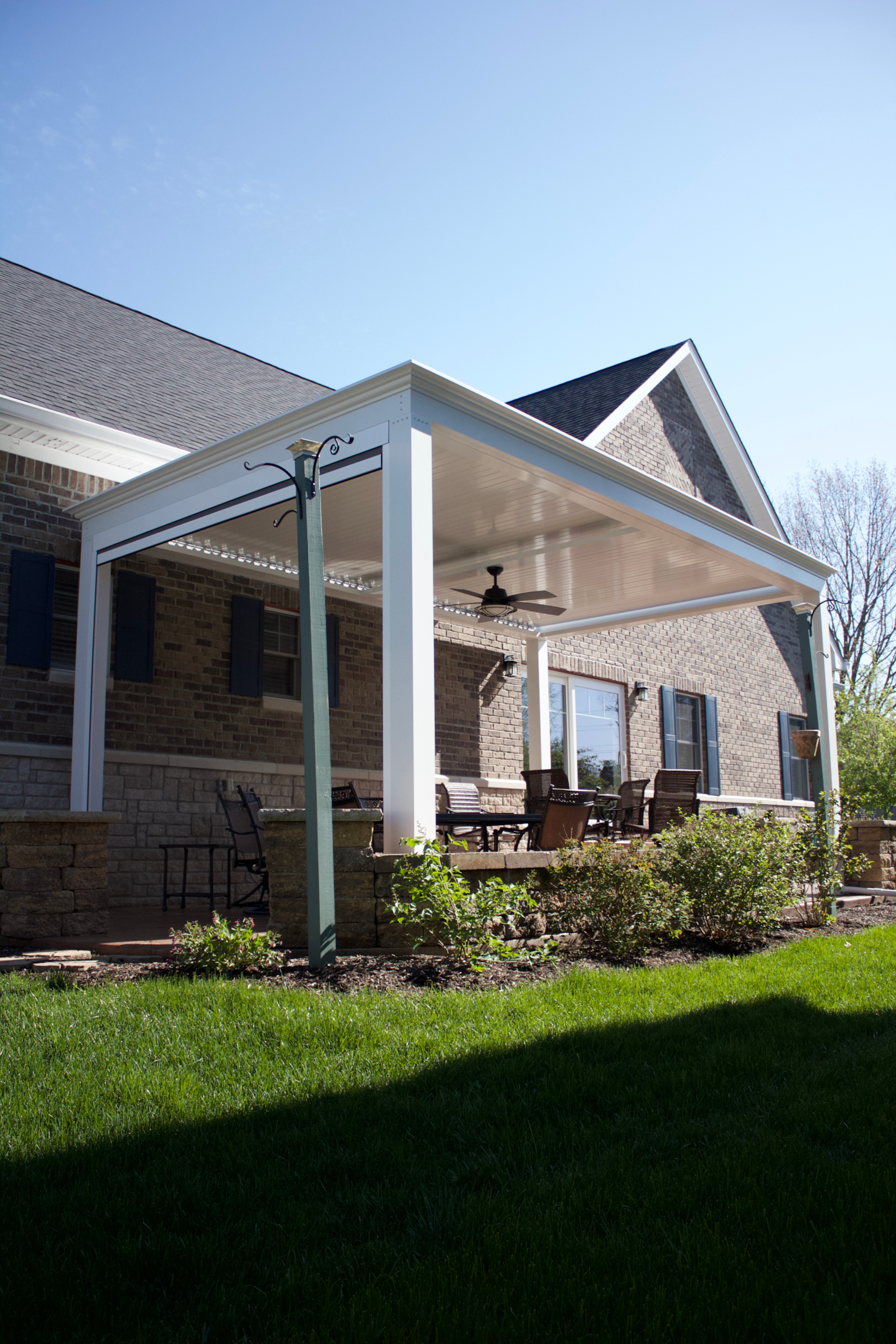 This home was initially bland on the outside. This project allowed for a perfect compliment to it's patio and a great outdoor hosting area.
A great patio can be taken to an even further level with an overall terrific outdoor pergola. This can allow for greater weather control for any outdoor dinner, party, or event.
Year Long Protection From Rain and Sun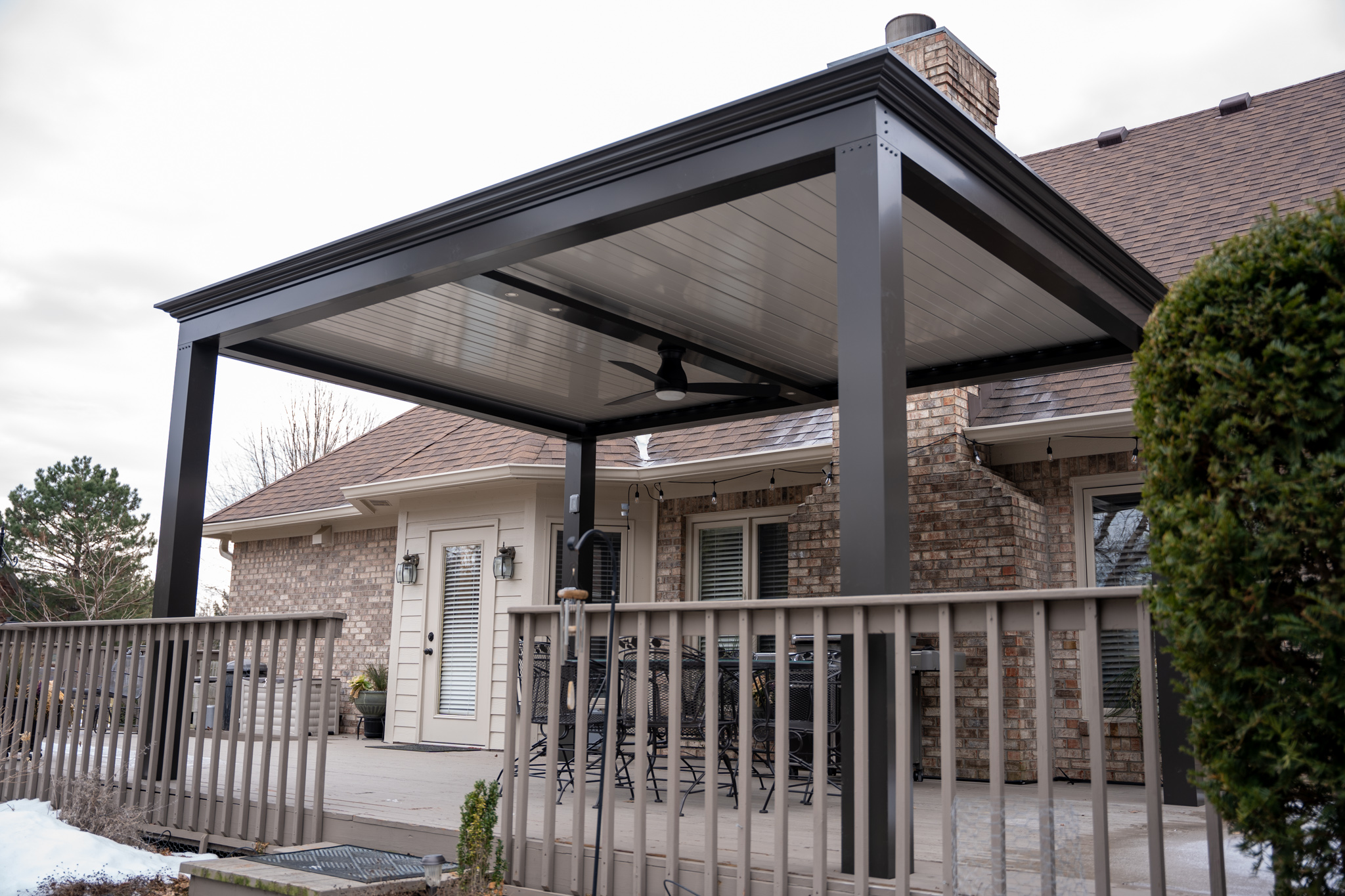 Year long protection is capable with a closed roof as you can see above. The aluminum louvers are able to withstand weather and remain durable and functional year after year.
As shown above, these louvers can withstand the ice of a blizzard. Unless you try to open it with 10+ feet of snow you should be fine.
A New Page In Life
This is a new page in life to any home owner. More time to sit back, relax, and enjoy the space you have created with the luxury pergola.
A pergola with lights and accessories can compliment it even further and add to the luxury. This will make it even further add value to your home.
Ceiling Fans, Screens, Etc.

Ceiling fans are a terrific add on to use to further cool a space and add to climate control. They can be used to force air through the louvers as well when opened.
A ceiling fan can be bought on amazon or several other third party vendors. It is easy to install and worth it to whoever is considering.
The Perfect Outdoor Space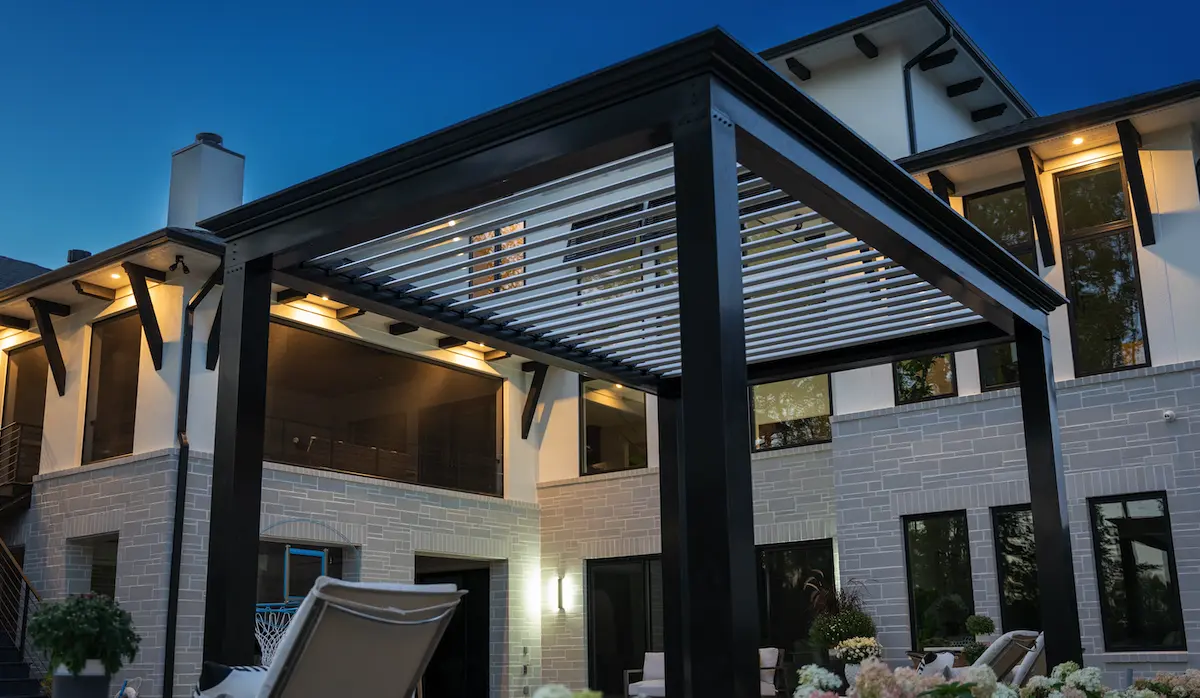 When creating an ideal outdoor situation, you want something that perfectly matches your home. The luxury pergola is able to find an ideal situation for any home owner.
Go on the site and shop around to see exactly what you are looking for in luxury. Feel free to call with any questions you may have.