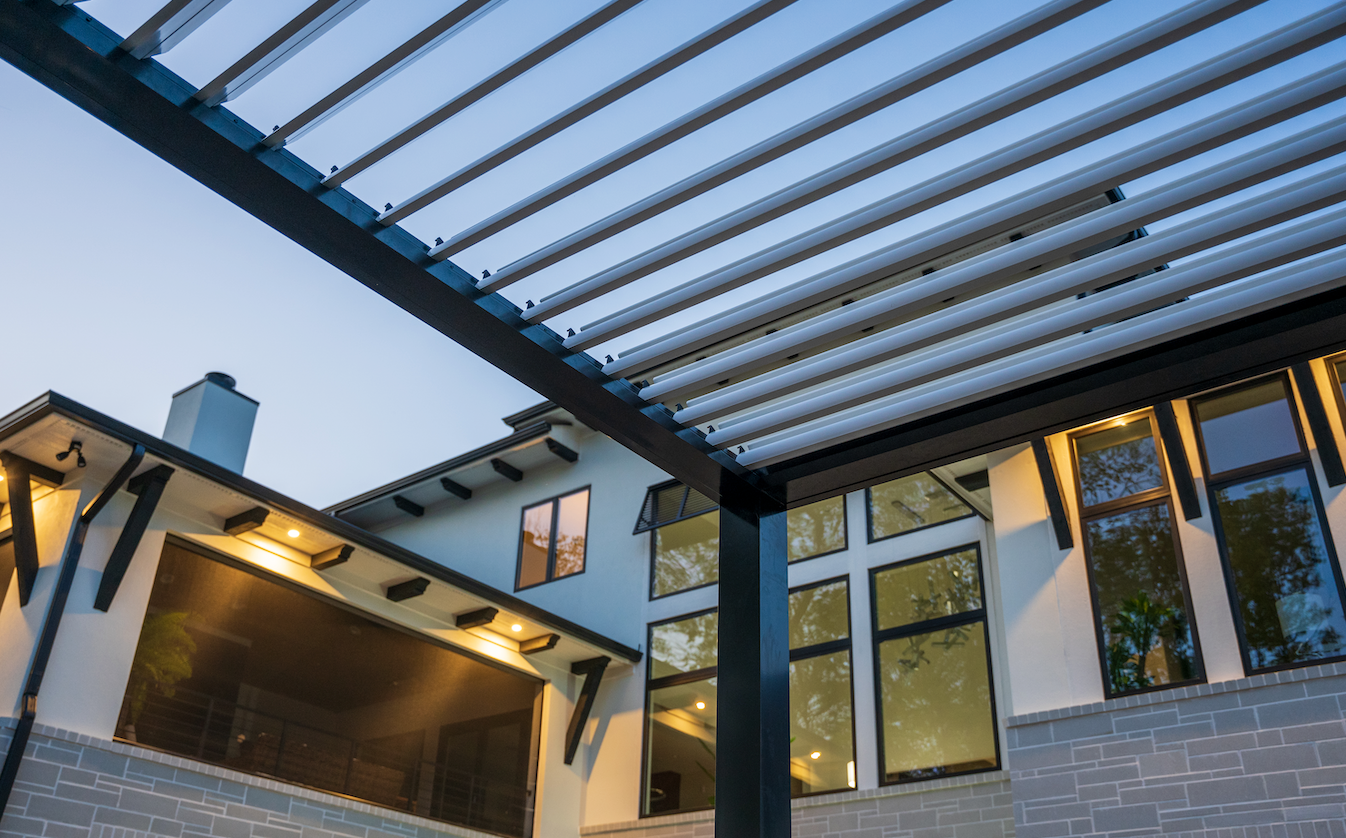 Listen to Article
Many people ask "Does a pergola provide shade?" The short answer is that it provides a little shade.
Pergolas provide SOME shade when the sun isn't directly overhead. Usually pergolas are designed as a decorative piece, rather than a functional one.
A luxury pergola or louvered pergola provides shade and rain protection.

A pergola with a shade cloth will provide shade but isn't as versatile.

A standard pergola doesn't provide much shade.
If you want the versatility of have total shade coverage while still having the option to open the slats when you want sun, there is only one option. The Luxury Pergola or louvered pergola kits.
Table of Contents
The Standard Garden Pergola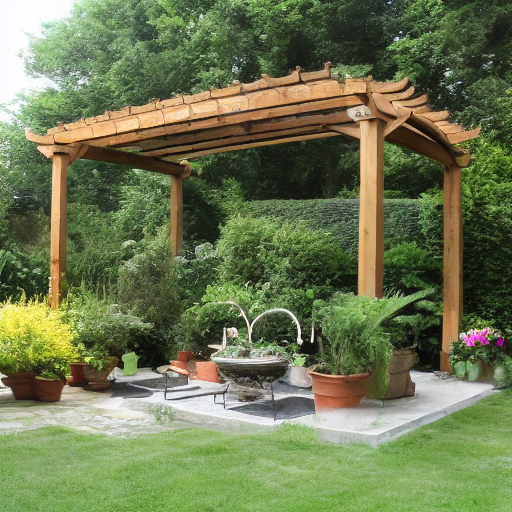 When most people hear the word "pergola" they think of the standard garden pergola. The issue with these is they are more optimized for plants and outdoor areas (to give the plants light) than for people.
"Standard pergolas are for plants, not people" - Brendan Elmore, Co-Founder at The Luxury Pergola
With the garden pergola, you have the usual vertical posts and cross beams at the top, but it will let in the most sunlight of any other option. It also provides little sun and rain protection.
A traditional pergola provides a great location for grape vines, hanging plants, and is usually aesthetically pleasing. The open construction is also great for allowing air to easily pass through the entire structure.
Many times with this particular option you can't get custom pergola kits, but you can get a variety of standard options.
Pergola Shade for Your Outdoor Space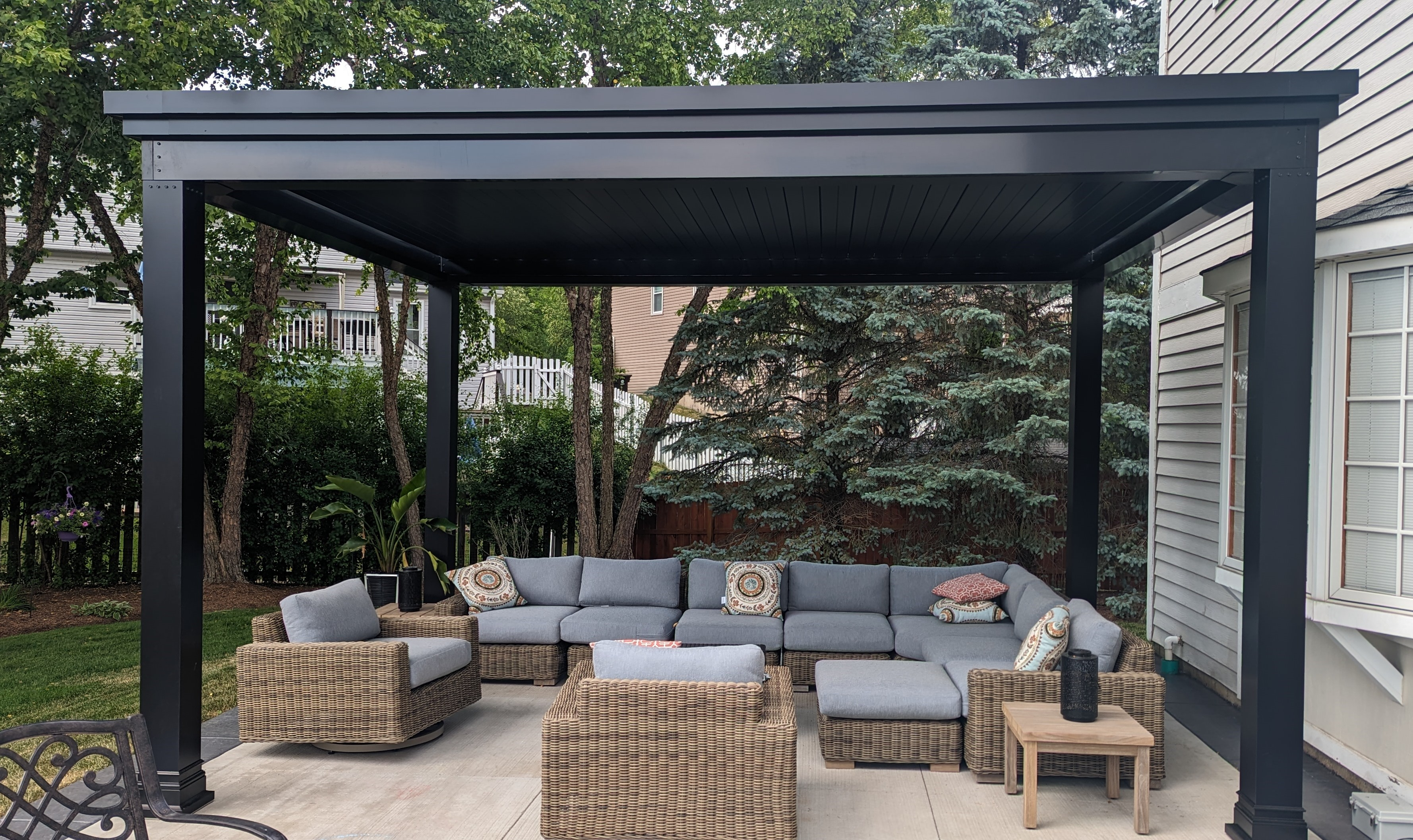 A free standing pergola kit is a very popular choice for most homeowners. Many people will place outdoor furniture there and you can get a variety of options for the roof slats.
When it comes to pergola material, you can get wood, vinyl, or aluminum typically. Now the most durable pergola material is obviously aluminum. If you live in an area that gets wild swings in weather throughout the year, aluminum would be a great idea.
Options for Pergola Shade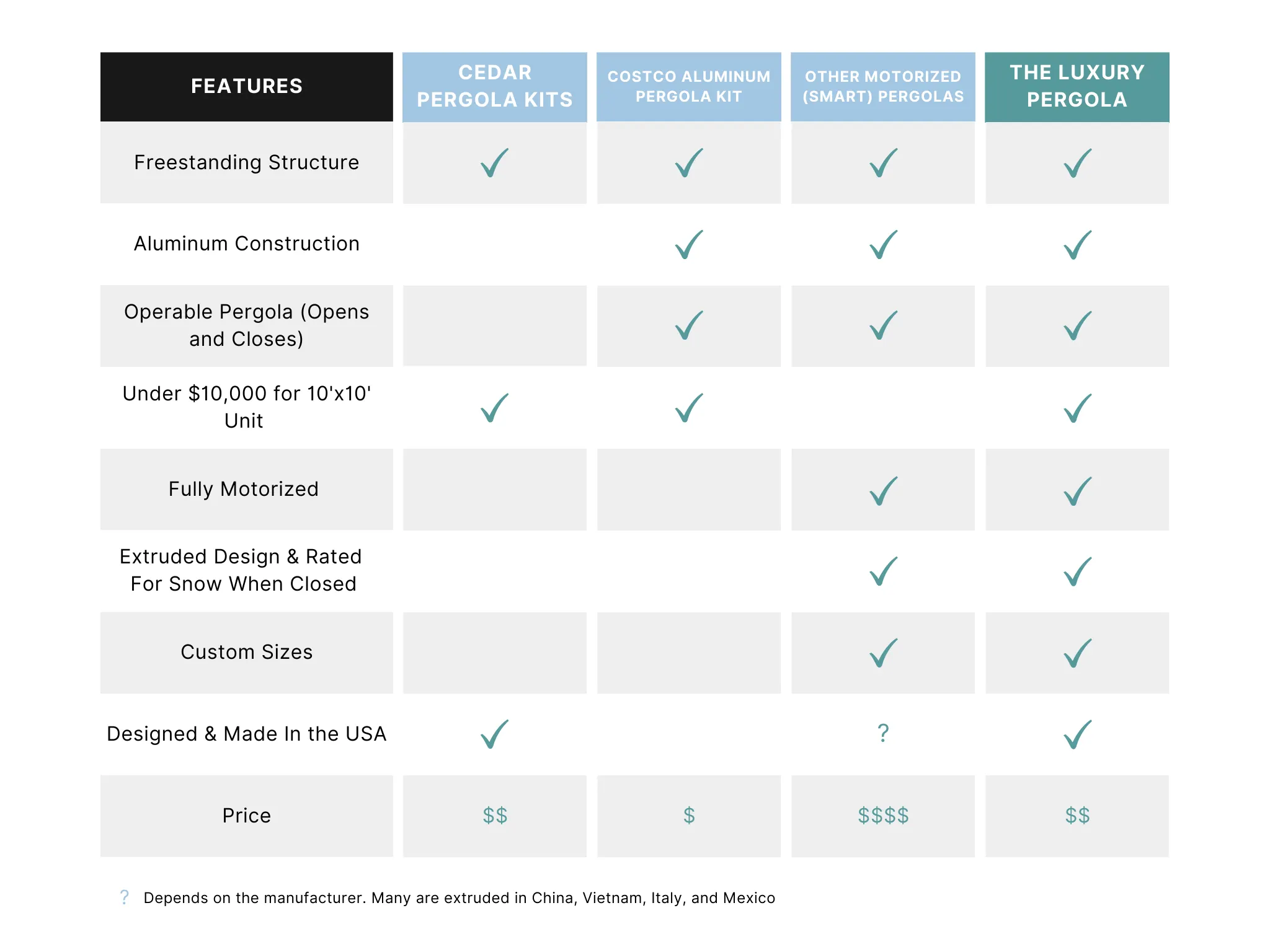 When looking for the best pergola shade options, you need to consider price, if you have the perfect spot to place the canopy, and how much more shade you need.
Now we will go over some of the best pergola shade ideas in the market. Whether you want climbing plants or retractable canopies, you can see what you need here.
A Shade Cloth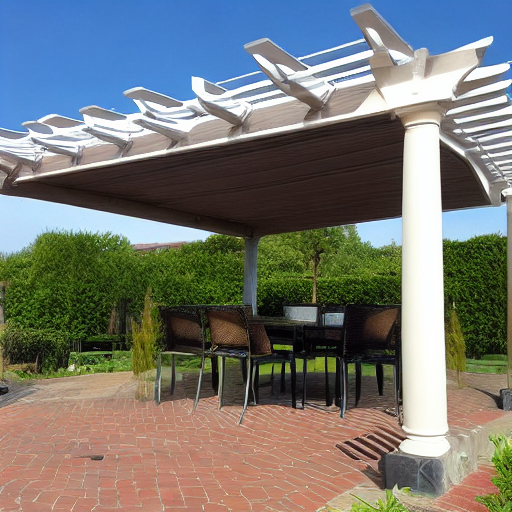 A Pergola Roof
When looking at a pergola with a roof, you need to consider pergolas vs. gazebo. A gazebo is basically a pergola with a roof. Now with a gazebo you can get some shade, but you lose the aesthetic of the lattice panels.
While the gazebo provides a shaded area, the roof itself will not allow for sun and wind to pass through when you want it.
A Luxury Louvered Pergola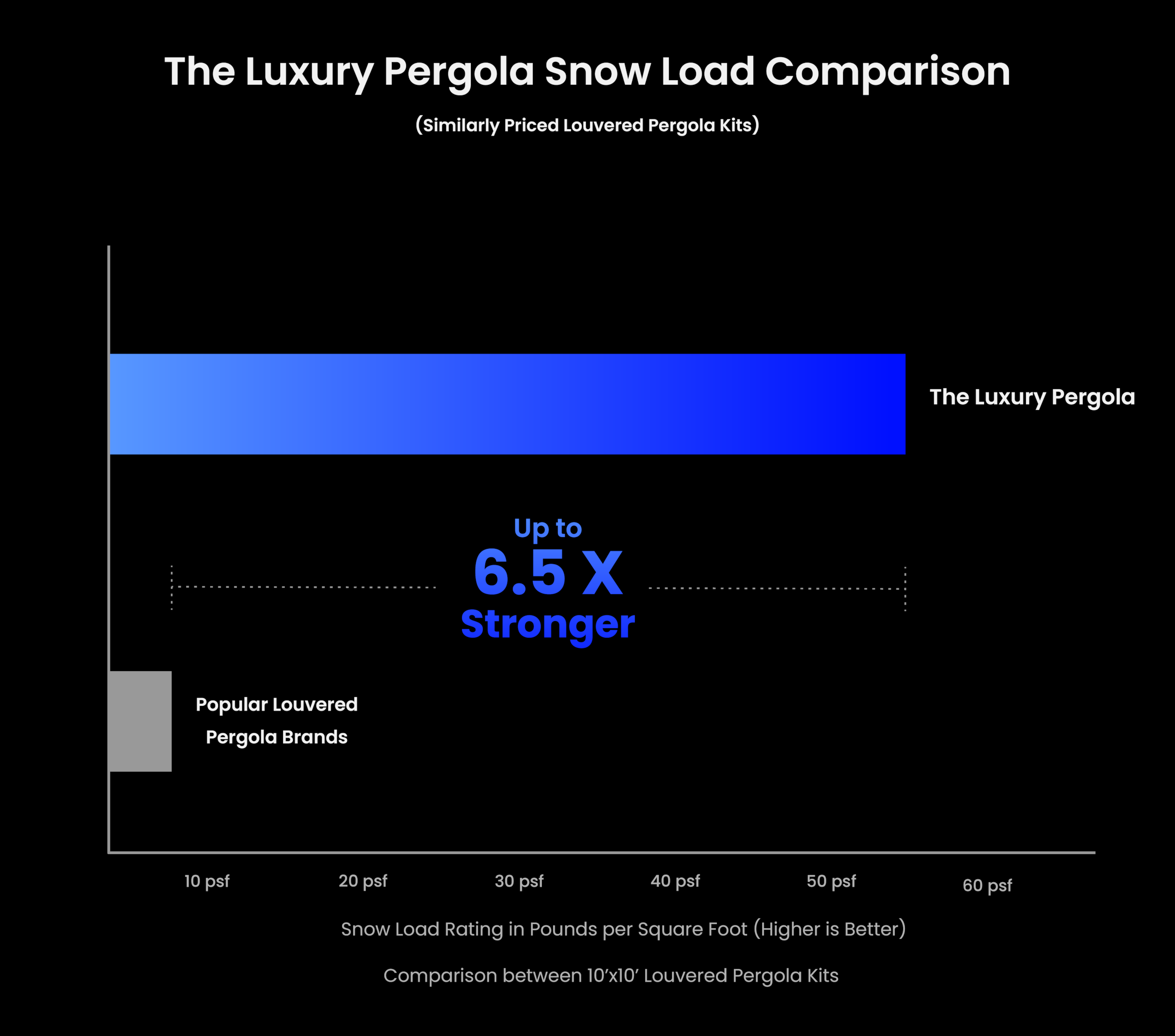 A luxury louvered pergola is a free standing pergola kit that provides outstanding quality for the price. You get the ability to create shade, adjust the louvers to get enough shade, or leave them open and allow complete sunlight.
With the shade options of a Luxury pergola, you can create the ultimate outdoor living space. The sun protection is second to none, and you get a totally operable pergola. The adjustable louvered roof is the ultimate shade structure for any outdoor space.
The Right Pergola for All Weather Conditions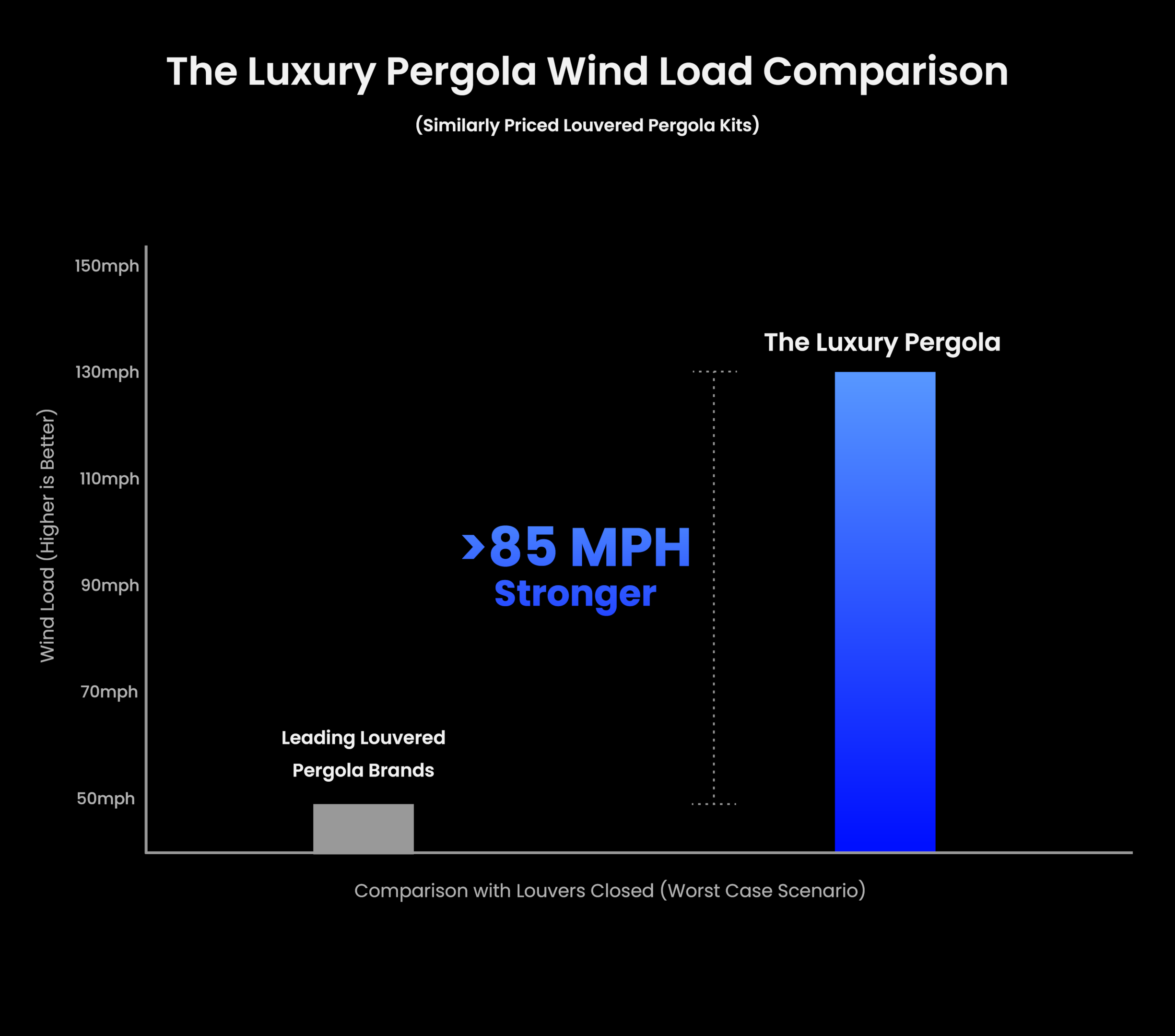 Many pergolas can't withstand harsh weather. The best pergola for high winds, may not be the best structure that provides complete protection from the other elements. A hurricane proof pergola may be what you are looking for, but you need to consider additional features.
A weather resistant pergola will need to provide uv protection, shade, and rain protection all at once. The only product that fits this definition is the motorized louvered pergola. These are pergolas that open and close.
Pricing for The Best Pergola Kits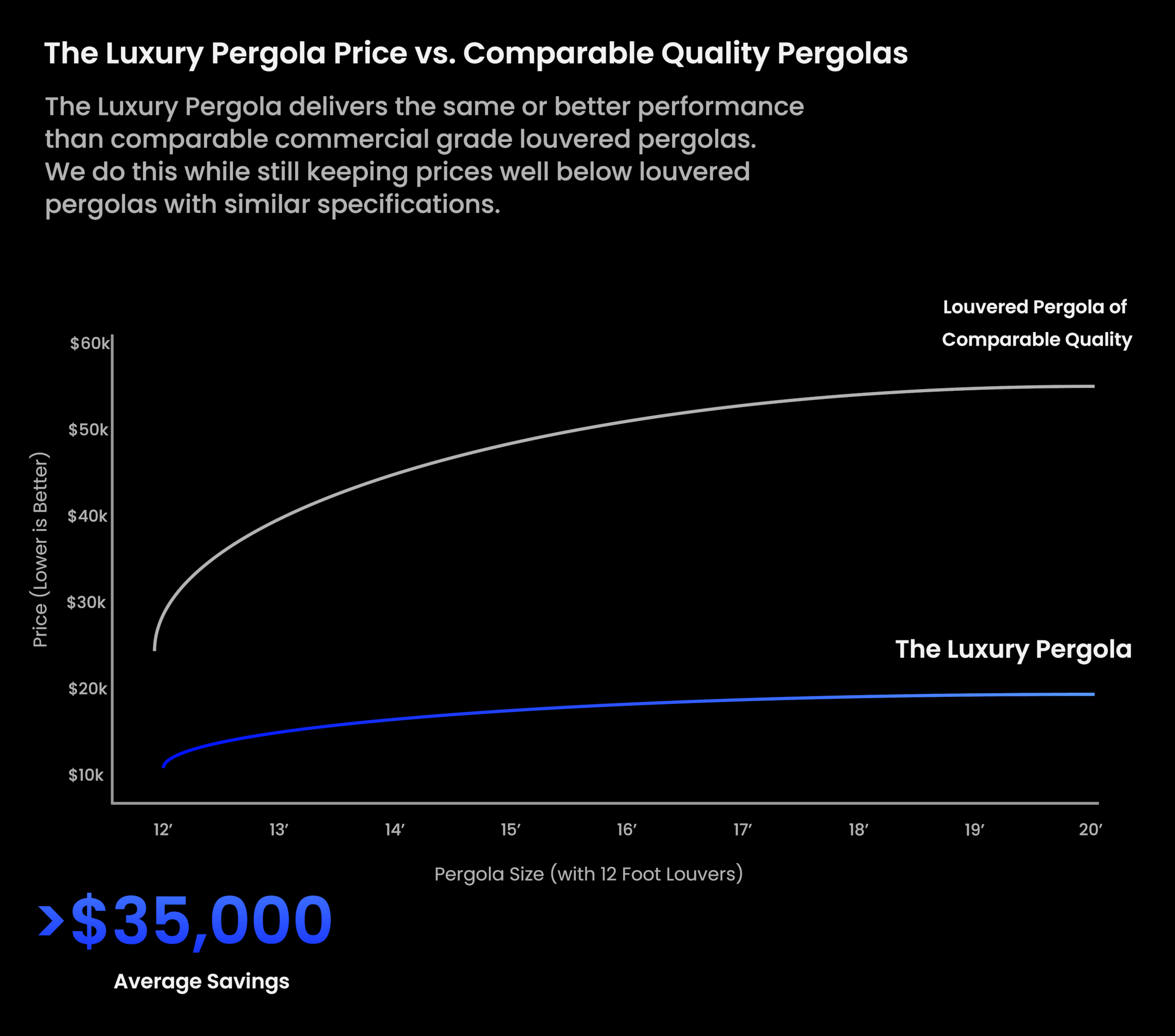 With the best pergola kits that provide shade, you can spend a fortune if you're not careful. Now modern pergolas come in a variety of shapes and sizes.
A Struxure pergola cost can take up someone's entire budget, while the Mirador pergola from Costco is a budget friendly option. When you compare the Luxury Pergola vs. Costco pergola, you can see the massive difference in quality.
Now some of the pergolas offer smart pergola features. These are usually hit or miss depending on what you are looking for in a retractable canopy.
Wrapping it up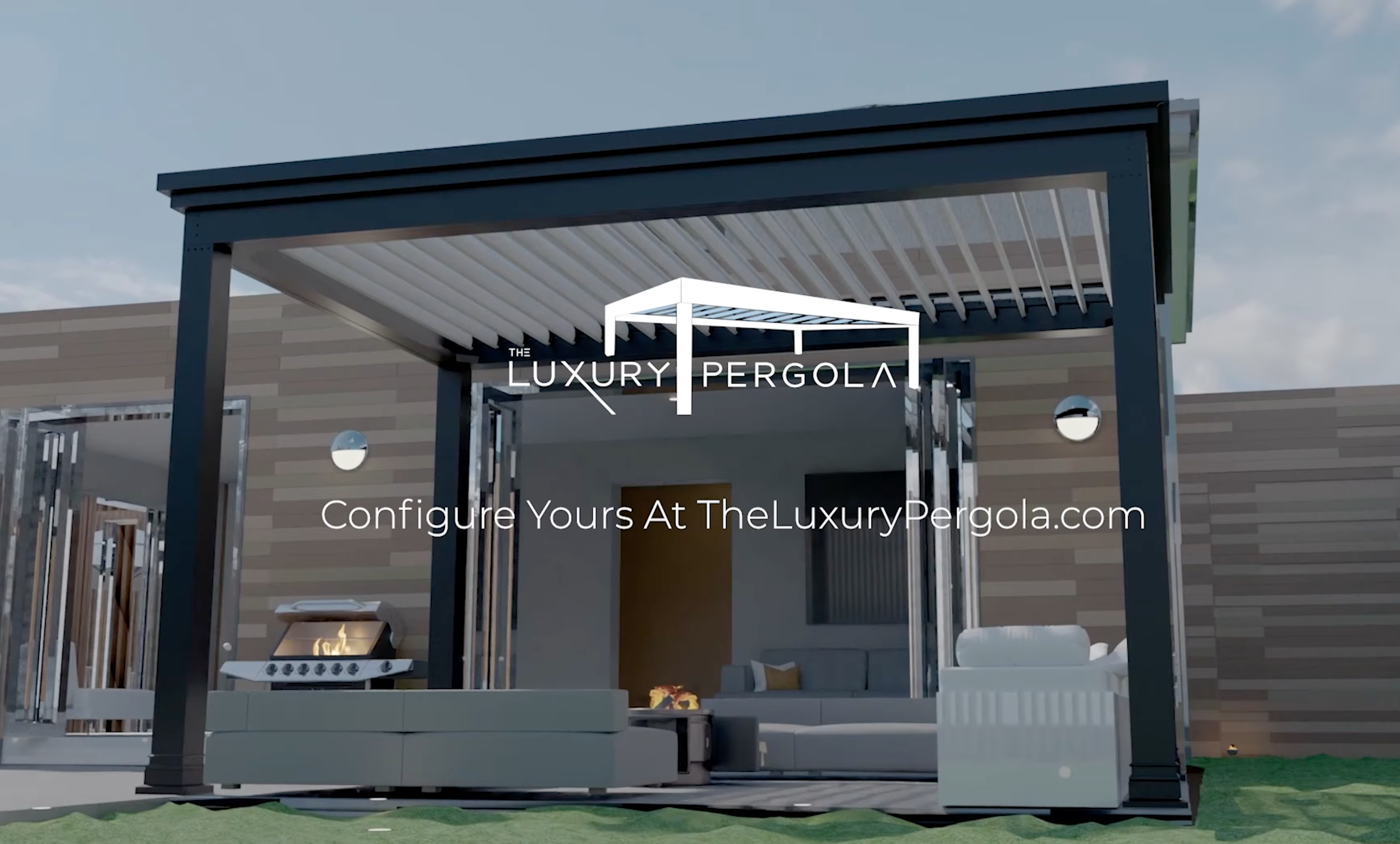 Whether you want aluminum or other materials in your pergola, the best option that gives you shelter, a usable space, protection from the heat/sun, and the ability to add lighting to your patio, the answer is clear:The Luxury Pergola.
The coverings offered at either a huge premium or a massive discount don't compare to the value you create by going with a high end Luxury pergola structure. You get protection from the rain, snow, and get shade for your outdoor living area.
So, do pergolas provide shade? They do provide shade with the Luxury Pergola.