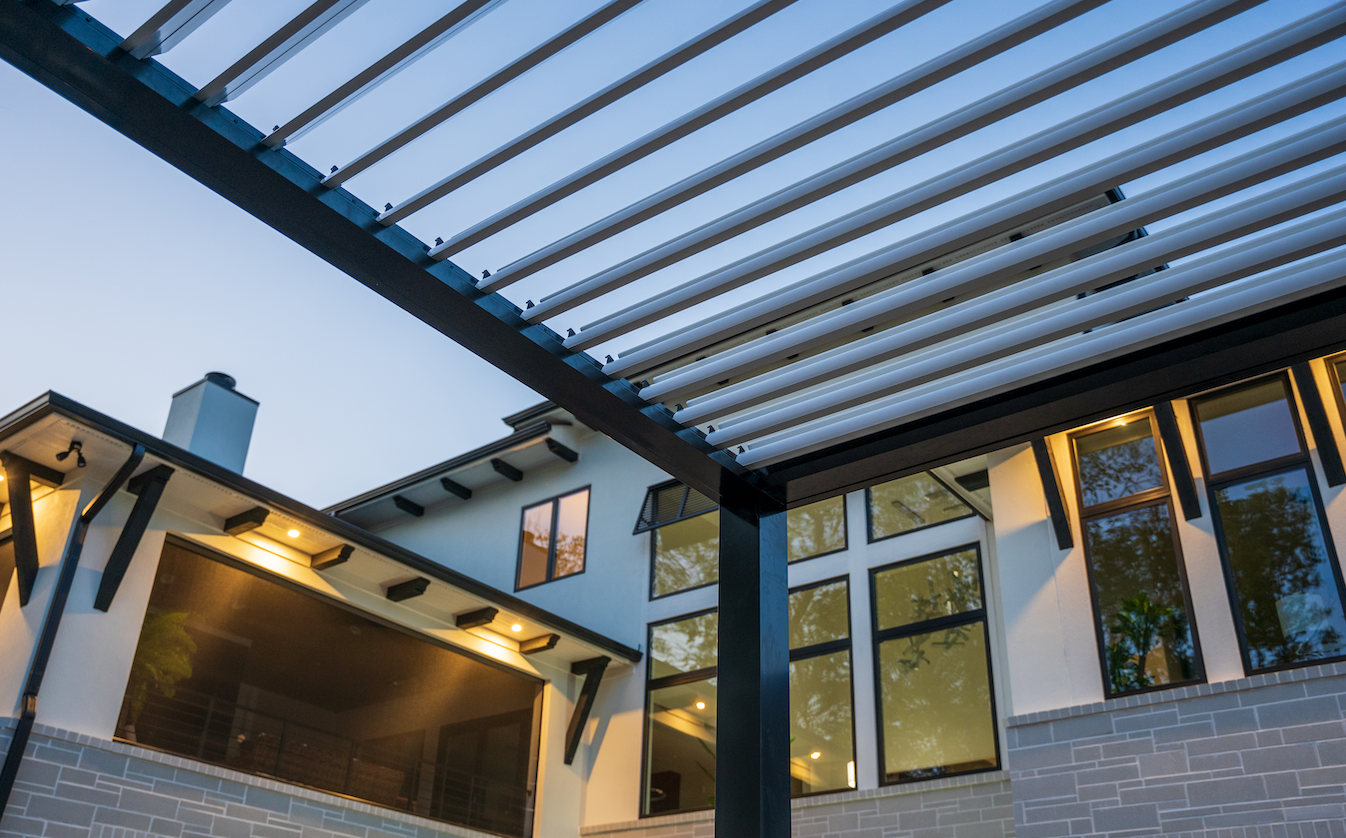 Listen to Article
Louvered Pergola kits are a modern innovation to the historically architectural pergola set up. Modern louvered pergolas are able to open and close at the click of a remote creating the first ever innovation to pergolas since the original pergola was built in 1400 B.C. Ancient Egypt.
Great Value For Outdoor Living Space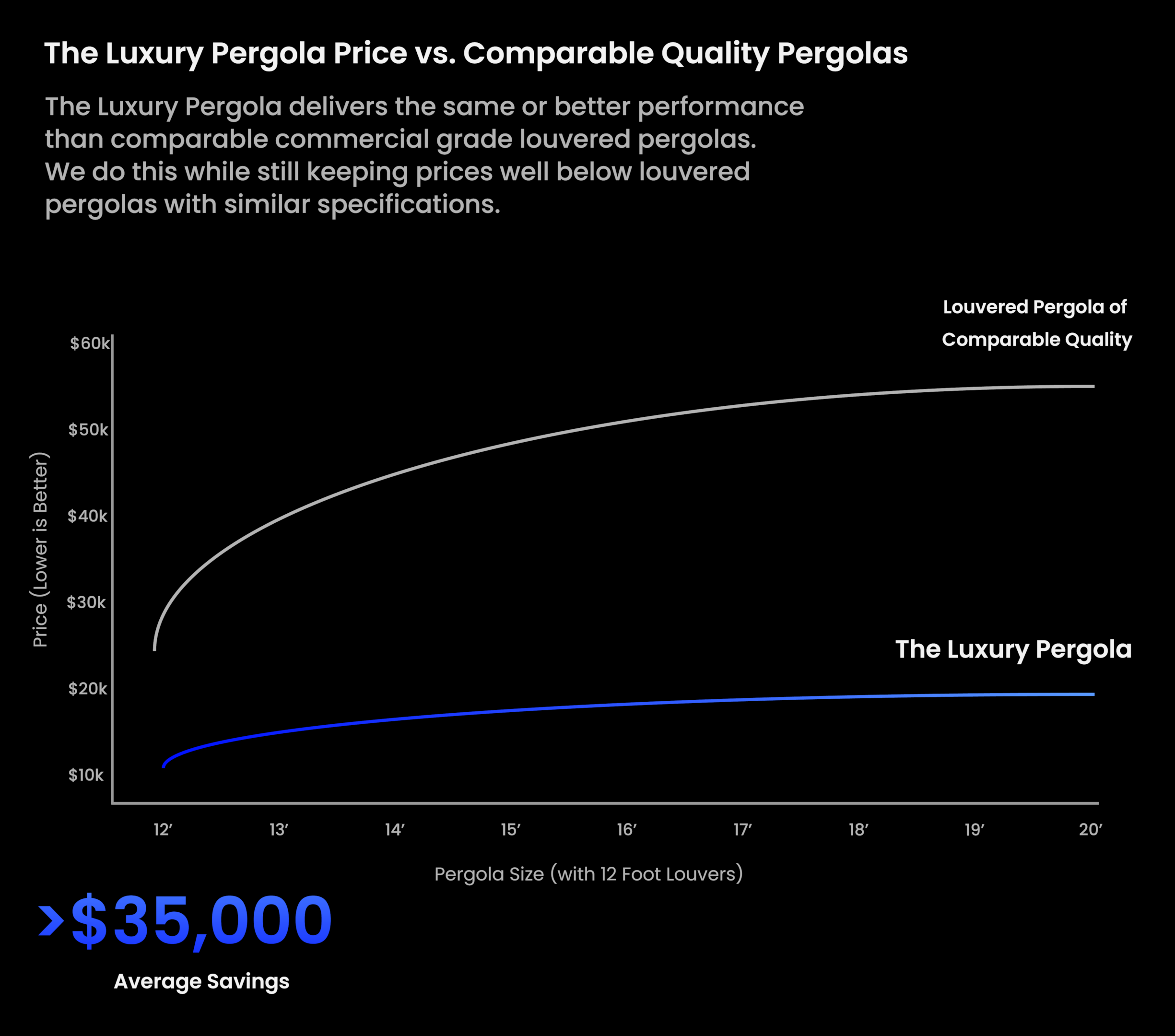 Compared to other companies, the luxury pergola provides great value for the exact same material as other companies. This is due to the economic advantage the customer retains when getting into the DIY side of the market. Several have taken to this as the deal allows for a large sum saved on equal return for the homeowner.
High Quality Material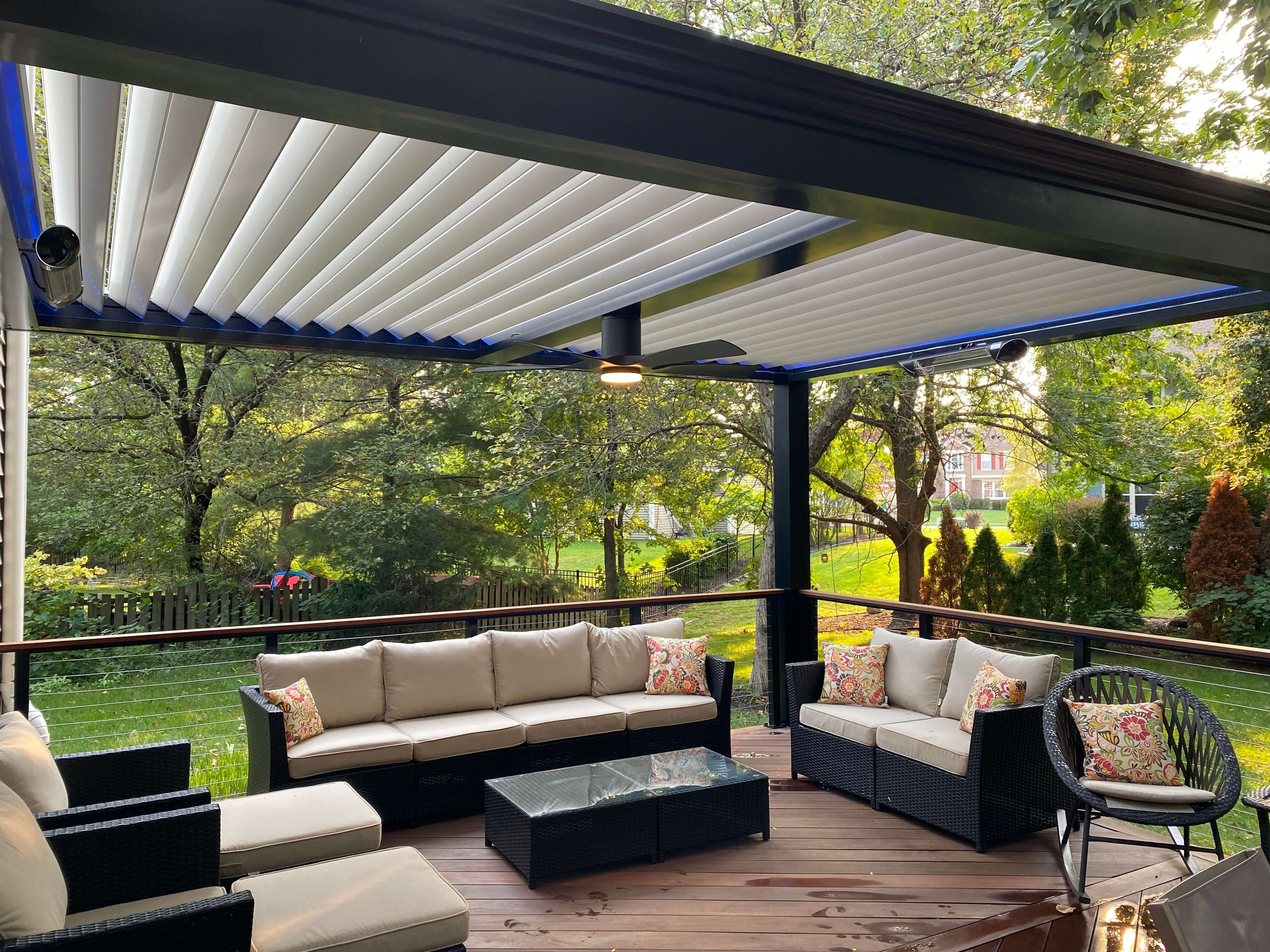 High quality pergolas need to be made by a high quality material. That is why you will see aluminum to be a common material for all luxury louvered pergolas. Aluminum is weather resistant as well as maintains industrial strength for high wind and snow loads.
Adjustable Louvered Roof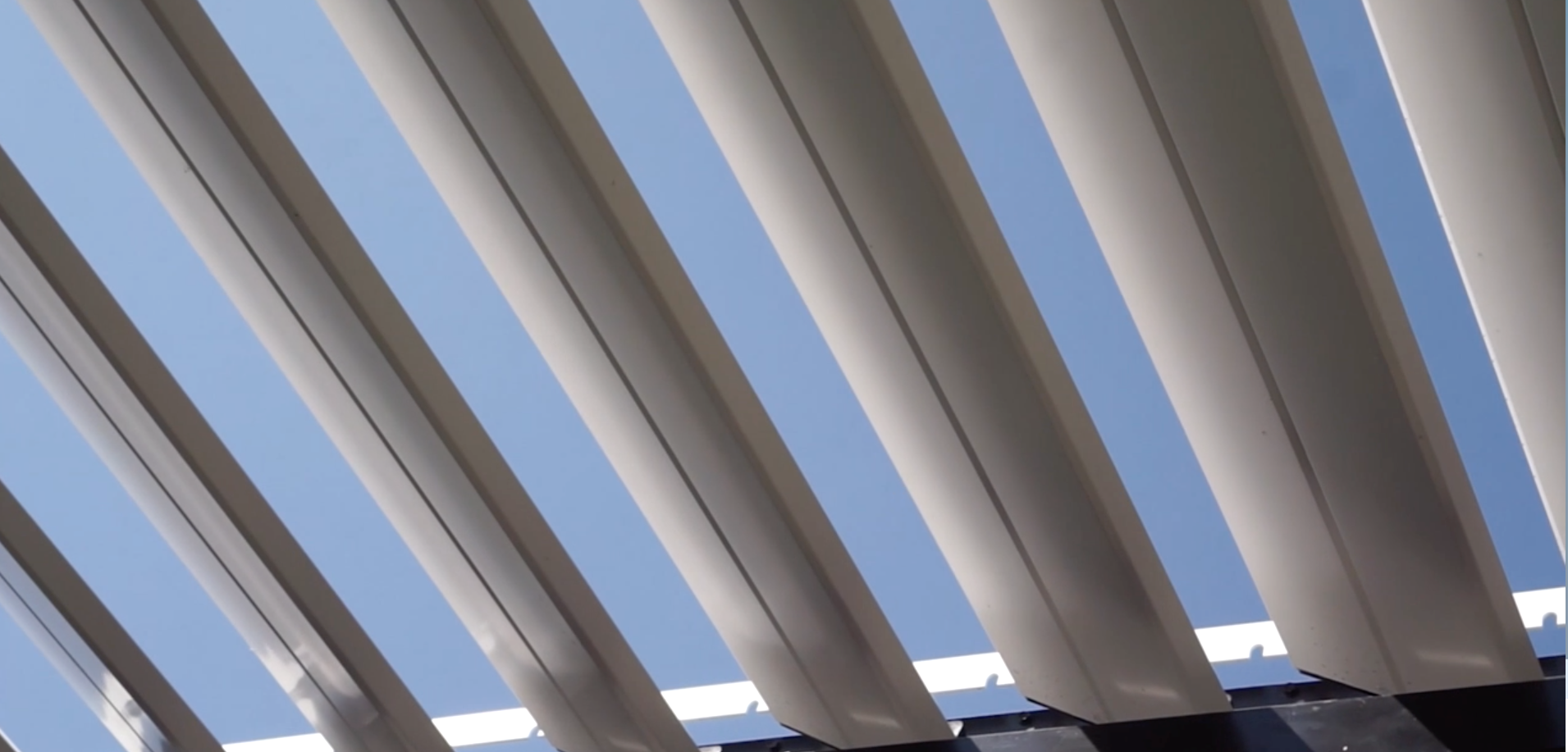 Louvers that open and close are the name of the game. They remove the need to check the weather and are designed for the homeowner to always have extra options in the condition they would like to create. Sturdy materials allow for versatility in a durable project you can rely on.
Year Round Shade Structure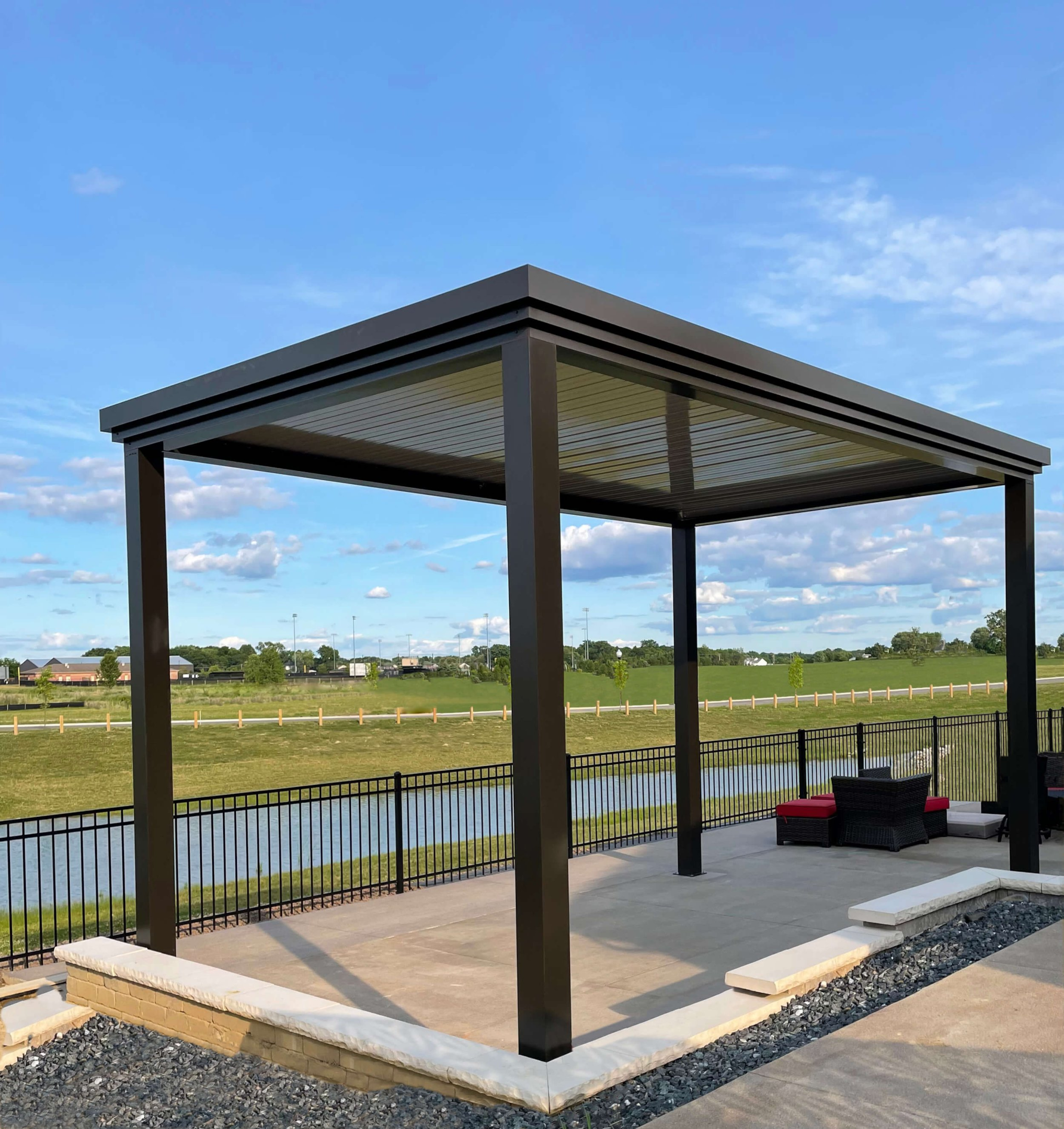 In some states shade may as well be required. In the height of summer in southern states it is difficult to have any events outside without dripping in sweat by the end of it. Louvered pergolas offer year round shade that can make hosting as easy as can be.
Protect From The Sun and Other Elements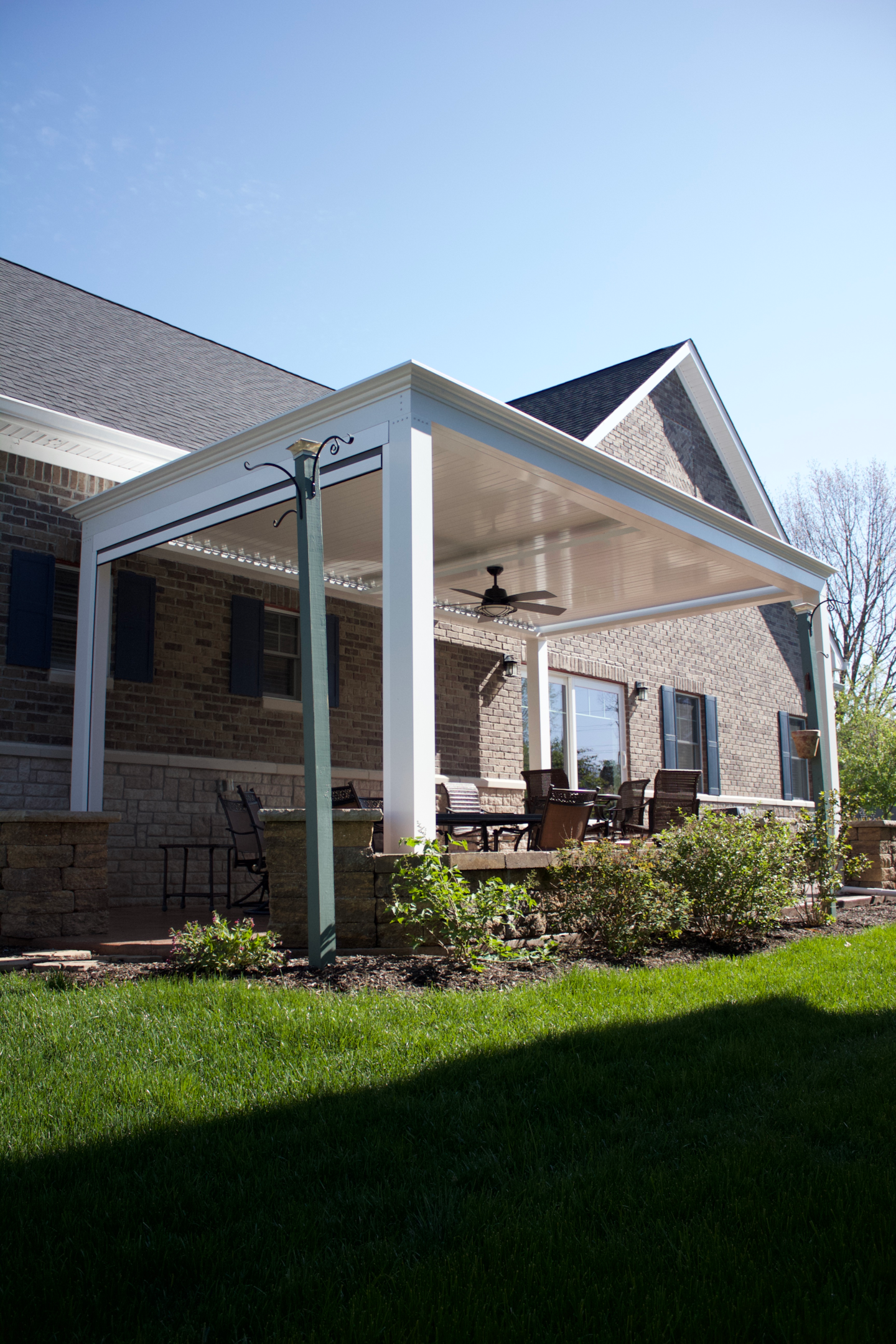 You do not need instructions to realize that protecting from the sun and other elements allows for an increase in home value for anyones property. Columns can be decorated with plants or features to even further add to the luxurious feel and increase value greatly.
Easy Installation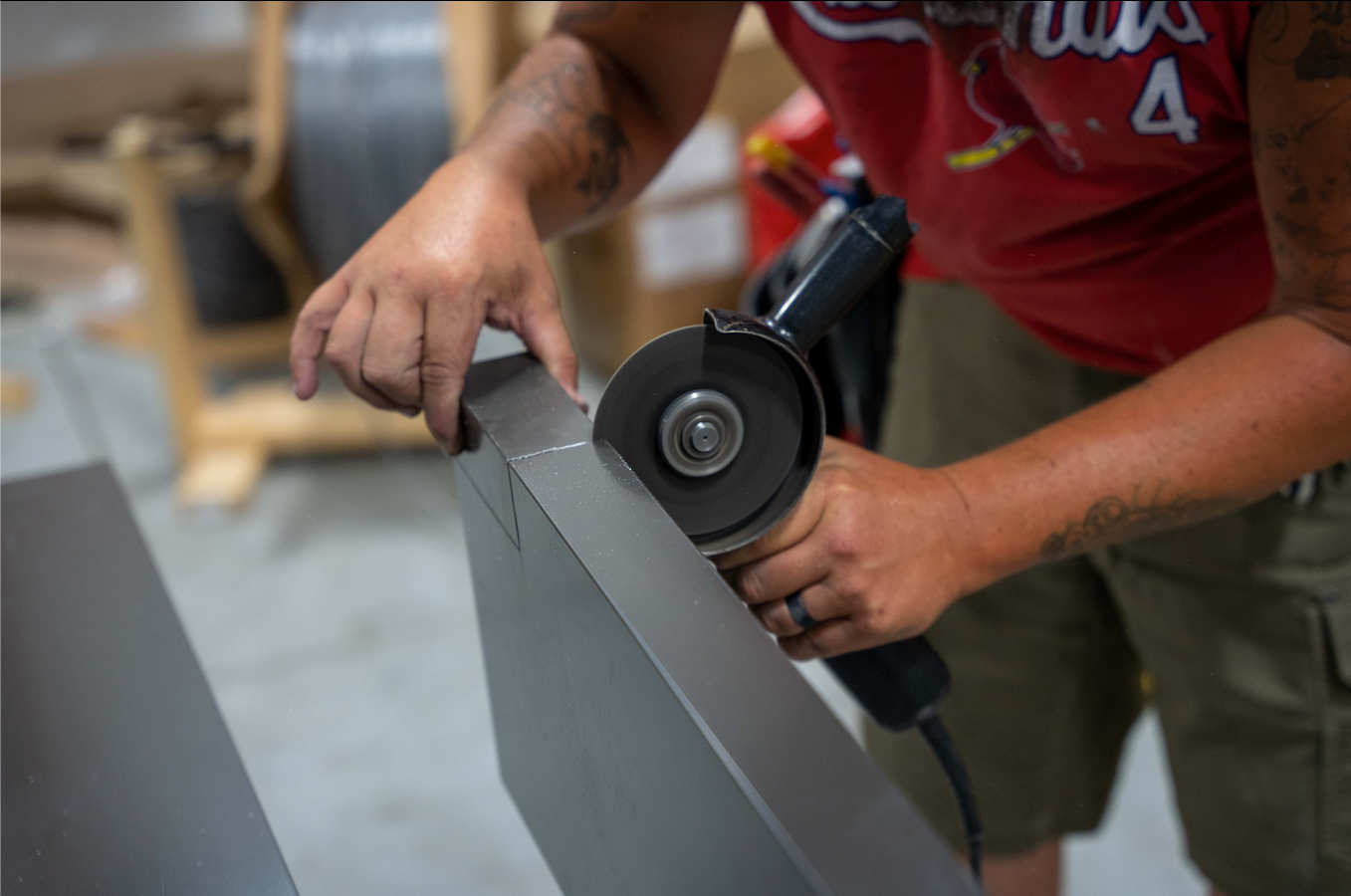 Designed to be an easy installation, DIY Pergola kits follow a simple assembly from purchase to finished motorized system. Instructions are included in the package as well as easy to open and see design options on the YouTube app. This area is designed to be your so make it fit perfectly with your house.
Motorized Louvers Control System
The adjustable louvered roof is used to control your outdoor living space. Shade is mandatory and the aluminum louvers can curate that exact reality
Roof For Outdoor Area
Wether you want to relax in the sun or sit back in the shade. The luxury pergola offers a full spectrum of experience within that space. You will be able to have a roof for your outdoor area when you choose, and then an open beautiful sky when you choose as well. There are no limitations.
Pergolas For Rain And Sunlight
Due to these louvered beams and mechanical flexibility with the motor. You can have a pergola in the rain or the sunlight. Enjoy a fine evening in outdoor furniture with a glass of wine, then right as a storm is about to come simply grab your remote and click. You now can enjoy the fresh rain air and the sound of with from your pergola as well.
Aluminum Pergola For High Winds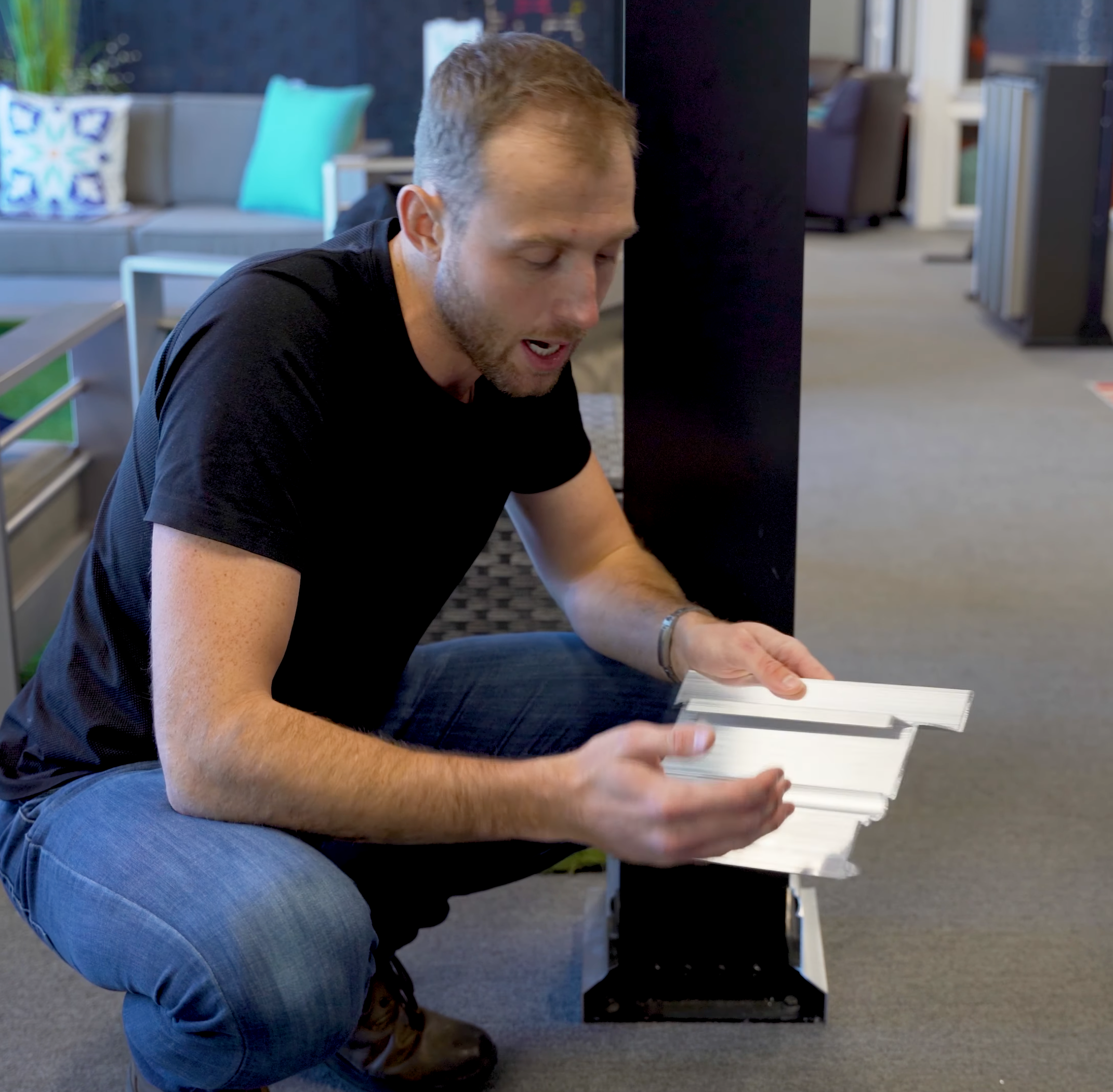 An aluminum louvered pergola is a positive value to have for all weather, especially high winds. The louvers are able to take the wind resistance in stride due to their tremendous structural integrity.
Practical Model For Snow And Wind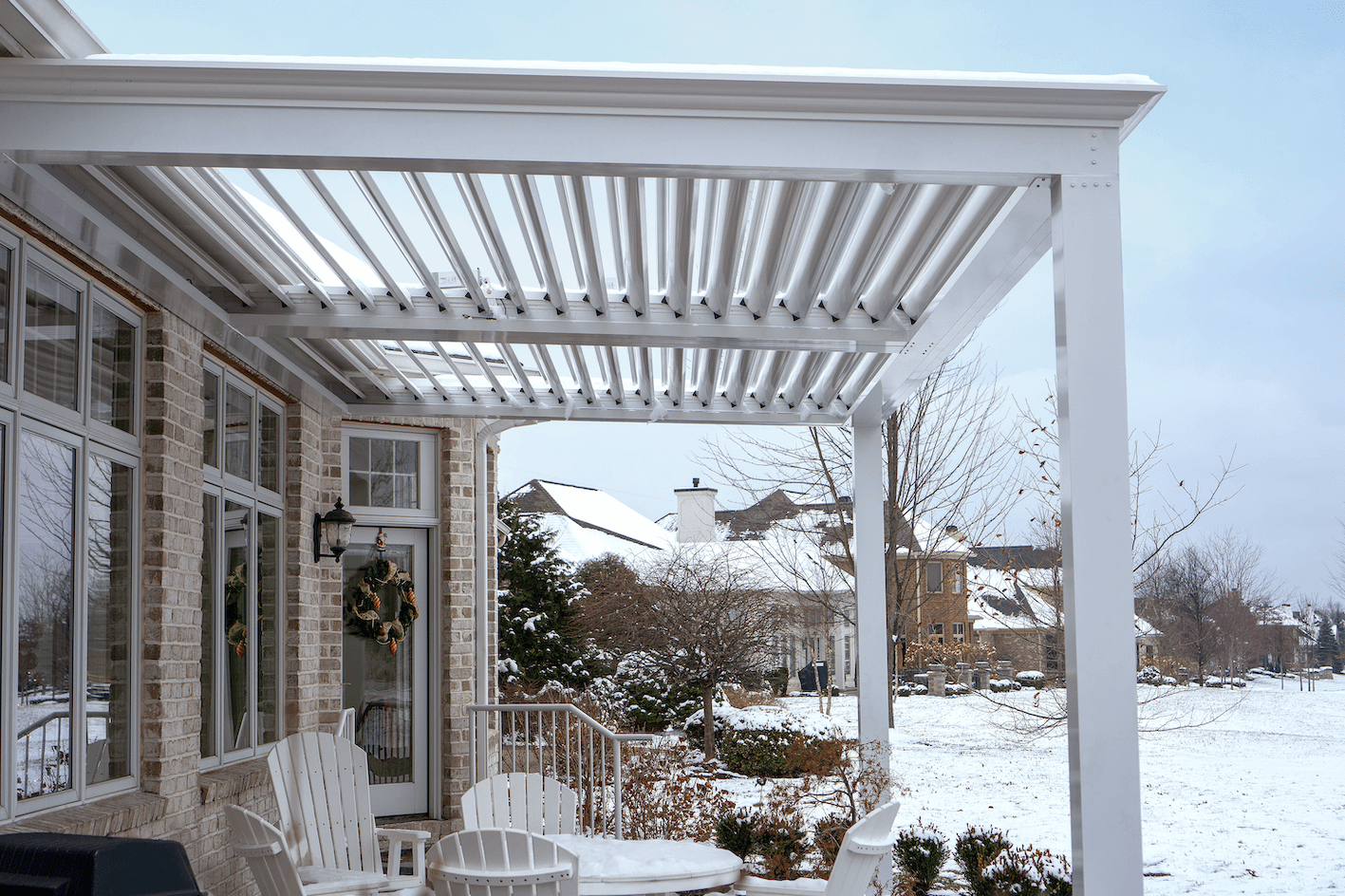 Along with high winds, aluminum can take heavy snow loads as well as up to 7000lbs. If you live in an area like Lake Tahoe where you get 10ft of snow in a single blizzard and 7000lbs is too little, simply open the pergola as seen above. There is no problem.
Enhance Your Outdoor Space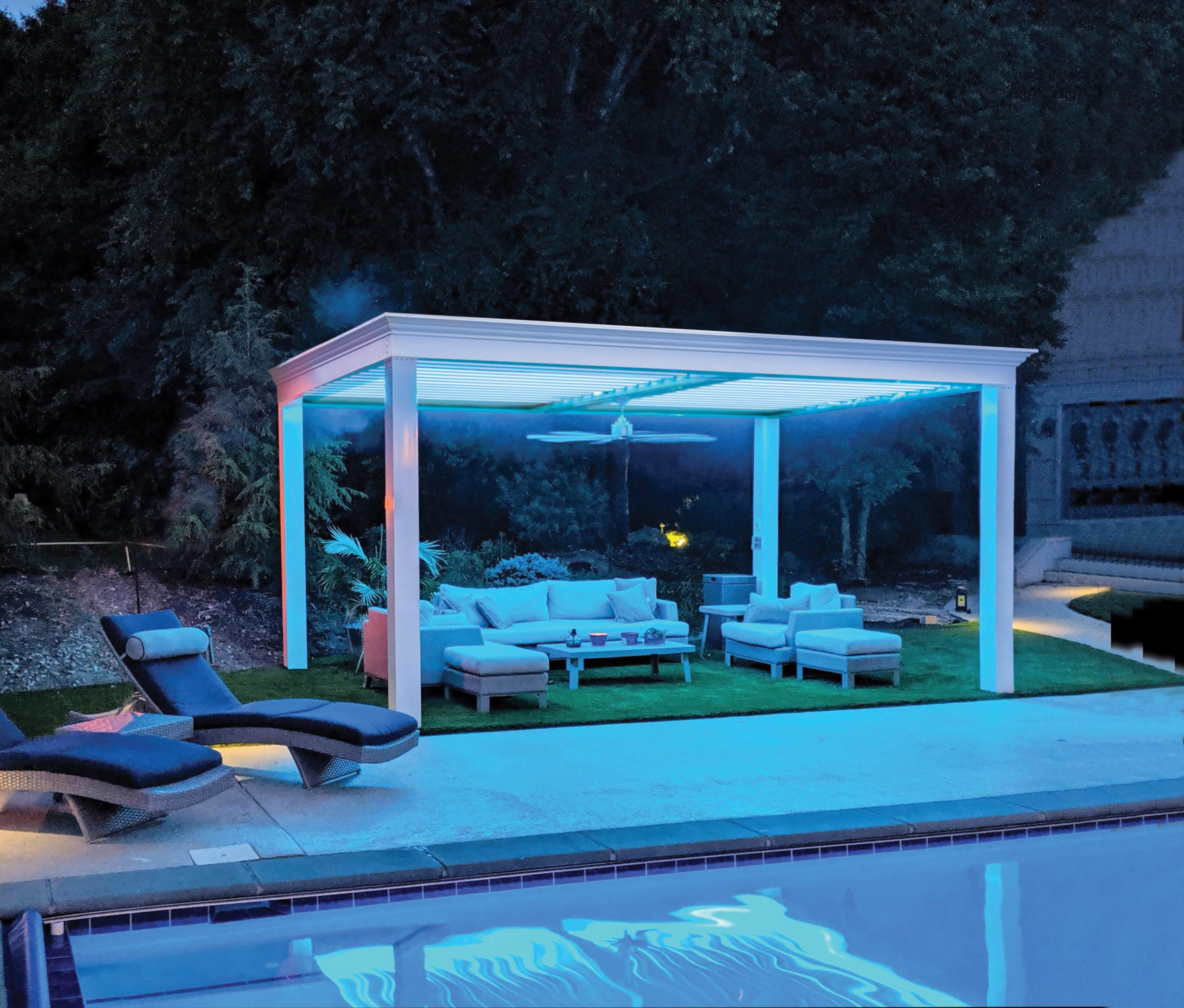 A luxury louvered pergola creates a "Wow" factor in any backyard. This will increase home value and motivate home owners to host even more guests in such a beautiful space.
Install With Furniture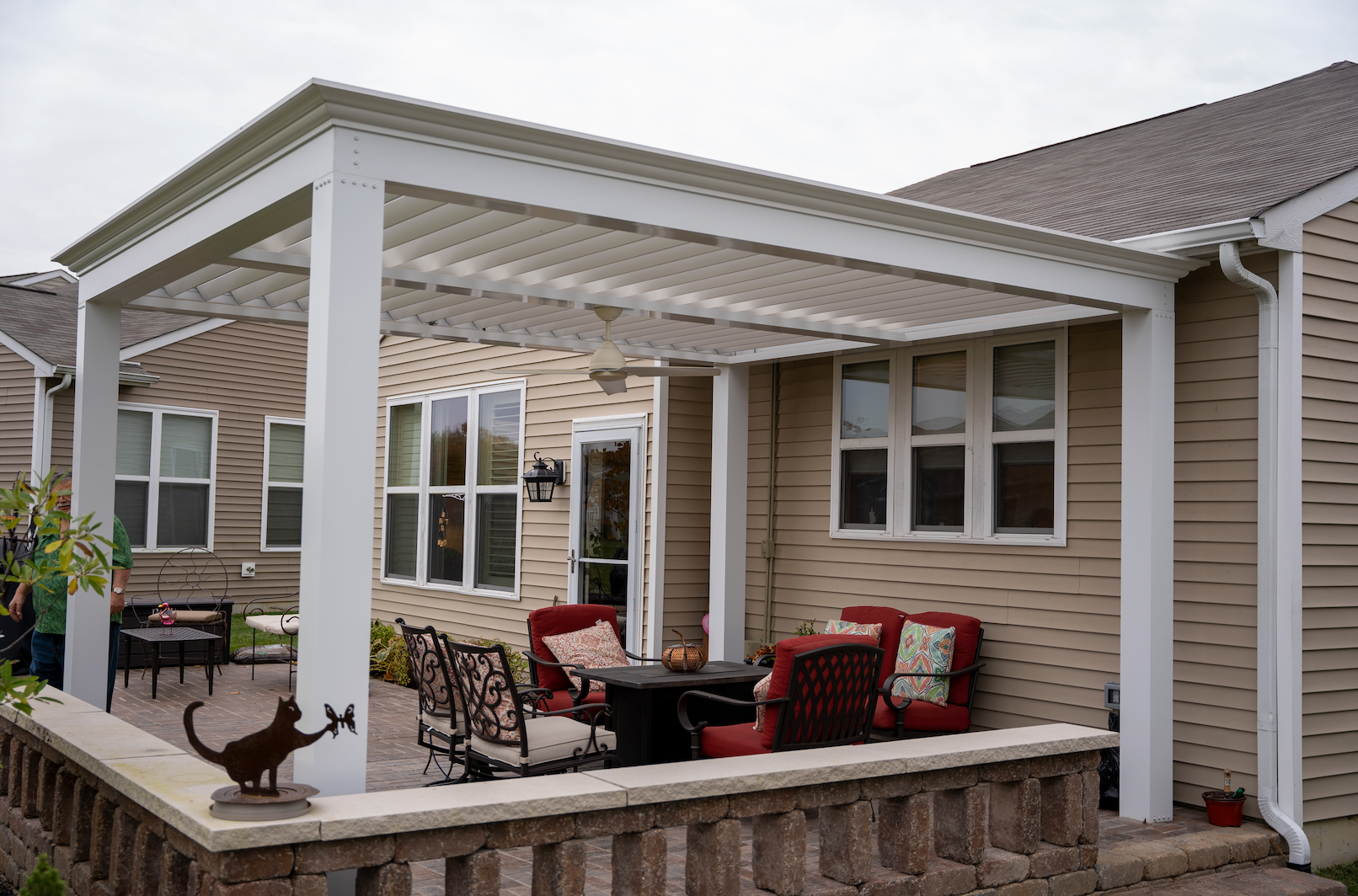 Installation with furniture is a simple process considering the easy DIY assembly of these systems. Build around the furniture you already have and enjoy your project as soon as possible.
Create Your Dream (Contact For Free Consultation)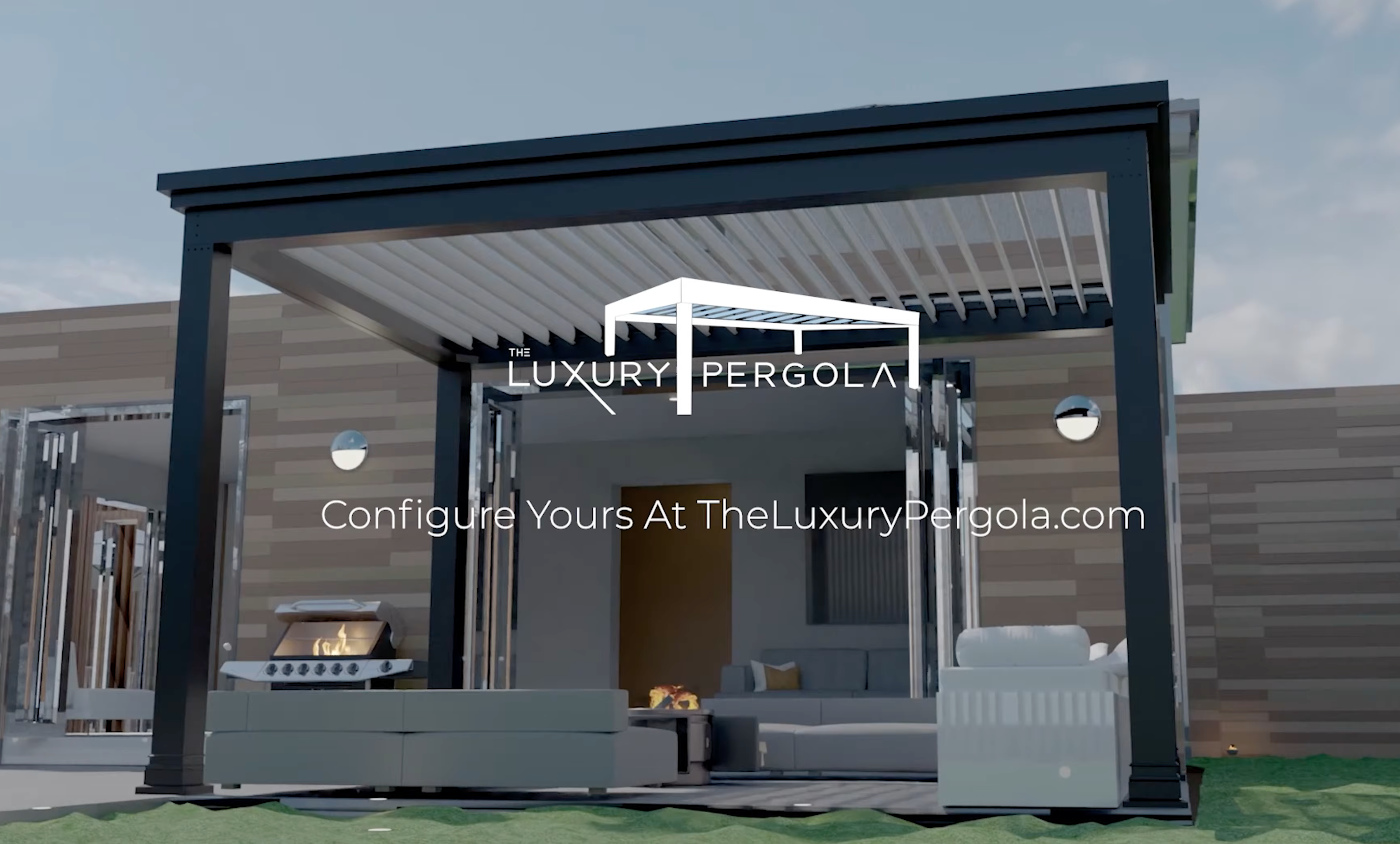 Create the perfect dream set up for your backyard. DIY Luxury Pergola Kits can create this first step as a foundation to build around that will elevate your home to the next level.