Listen to Article
Smart Pergolas are a new renovation to pergola systems in the market. They allow for compatibility and versatility within home systems for any weather condition. This innovation has created a new surge in the marketing gaining popularity for homeowners.
Smart Home System: Louvered Pergola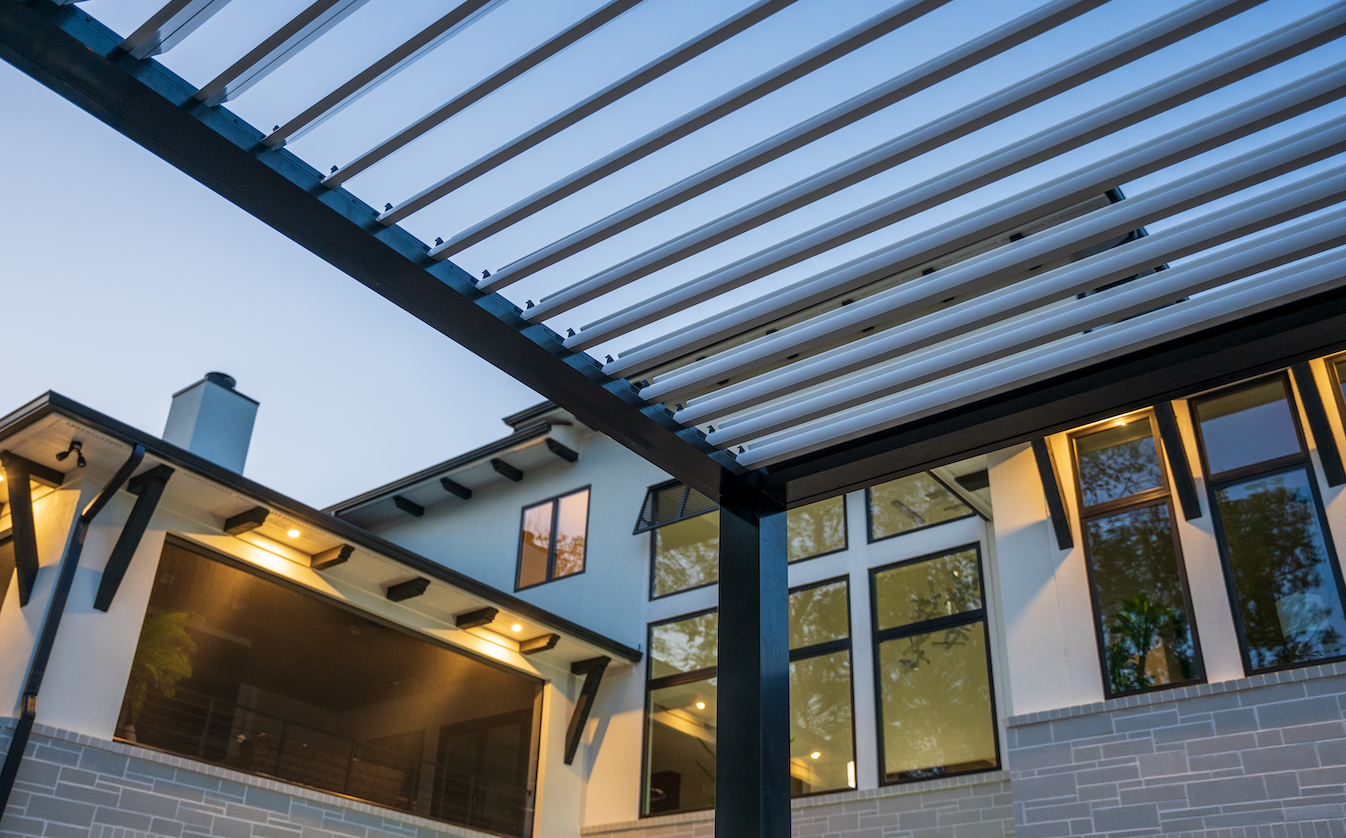 Modern pergolas are able to close and open regardless of the weather thanks to the louvered pergola system. This is remote controlled and can be compatible with in home apps as well adding to the smart home experience.
Smart Lights Compatible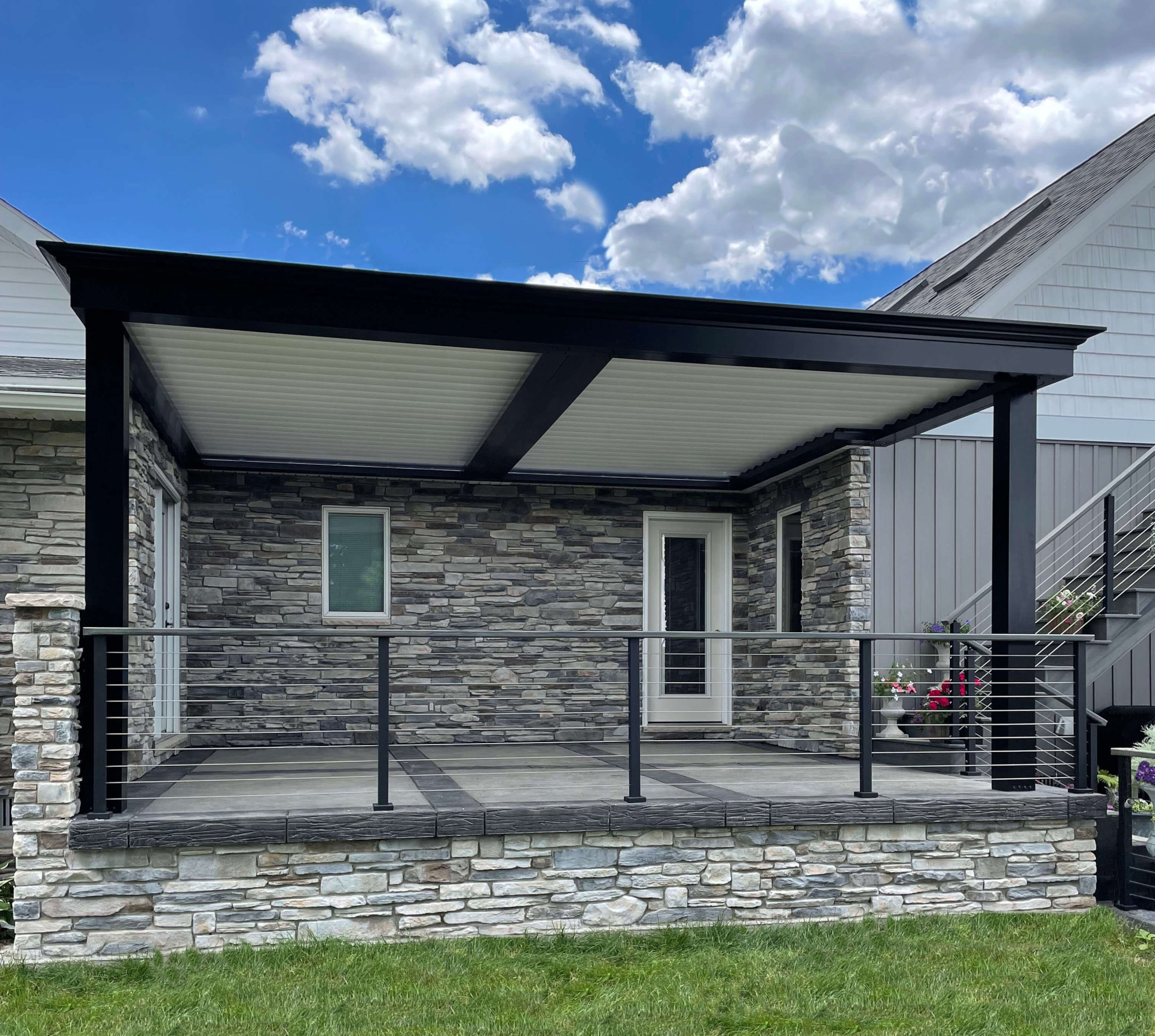 Every pergola kit is able to be compatible with smart lights as long as the installer is capable of doing such an installation. Pergola kits with smart lights are a popular option to give an even further luxurious feel to an already luxurious pergola set up.
Remote Control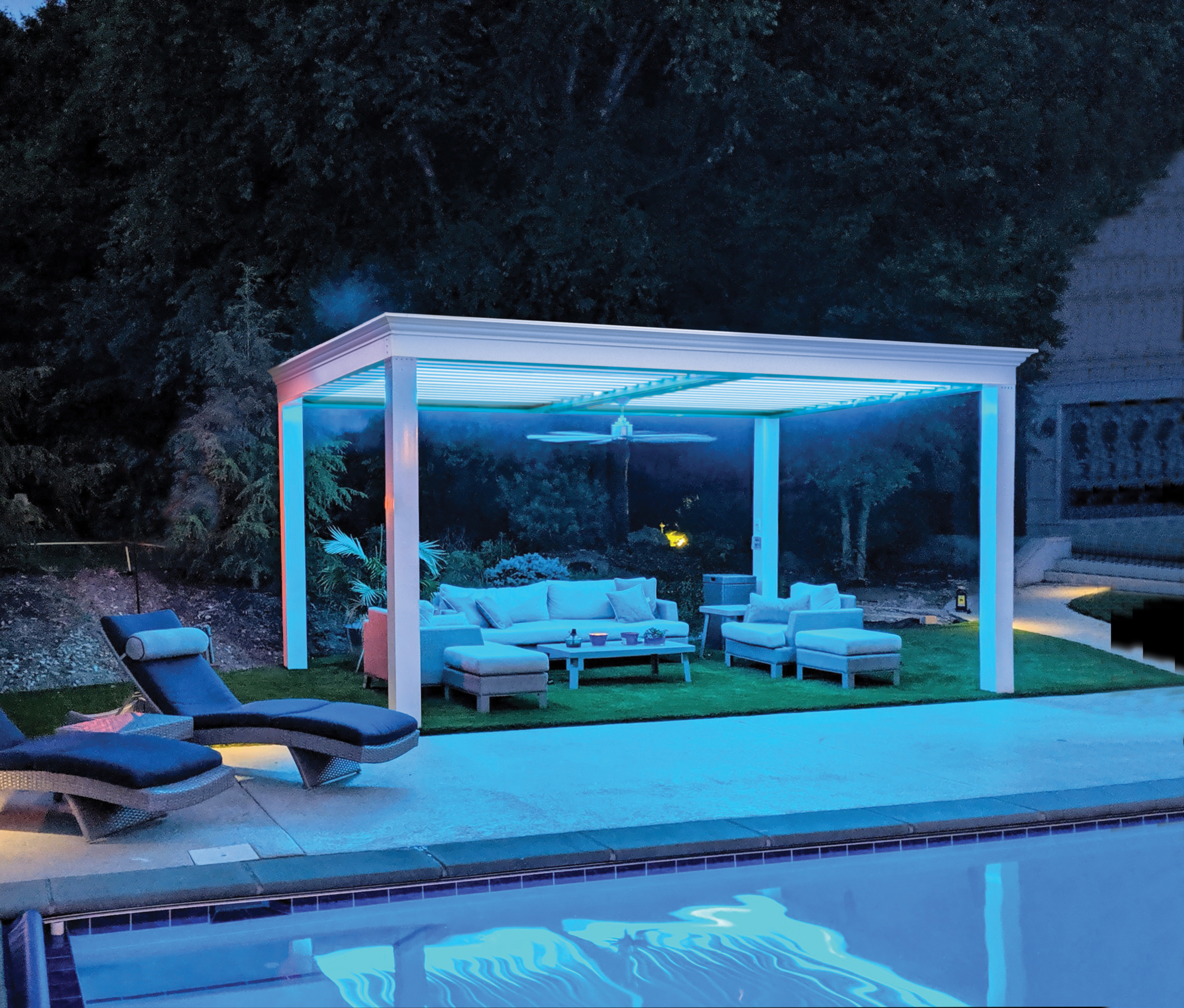 The Luxury Pergola provides pergola kits that come with a remote control roof system that can activate at the touch of a button. This plugs into any home outlet and can be compatible with other technologies as well. This allows for an even further luxury outdoor living space.
Smart Speakers Compatible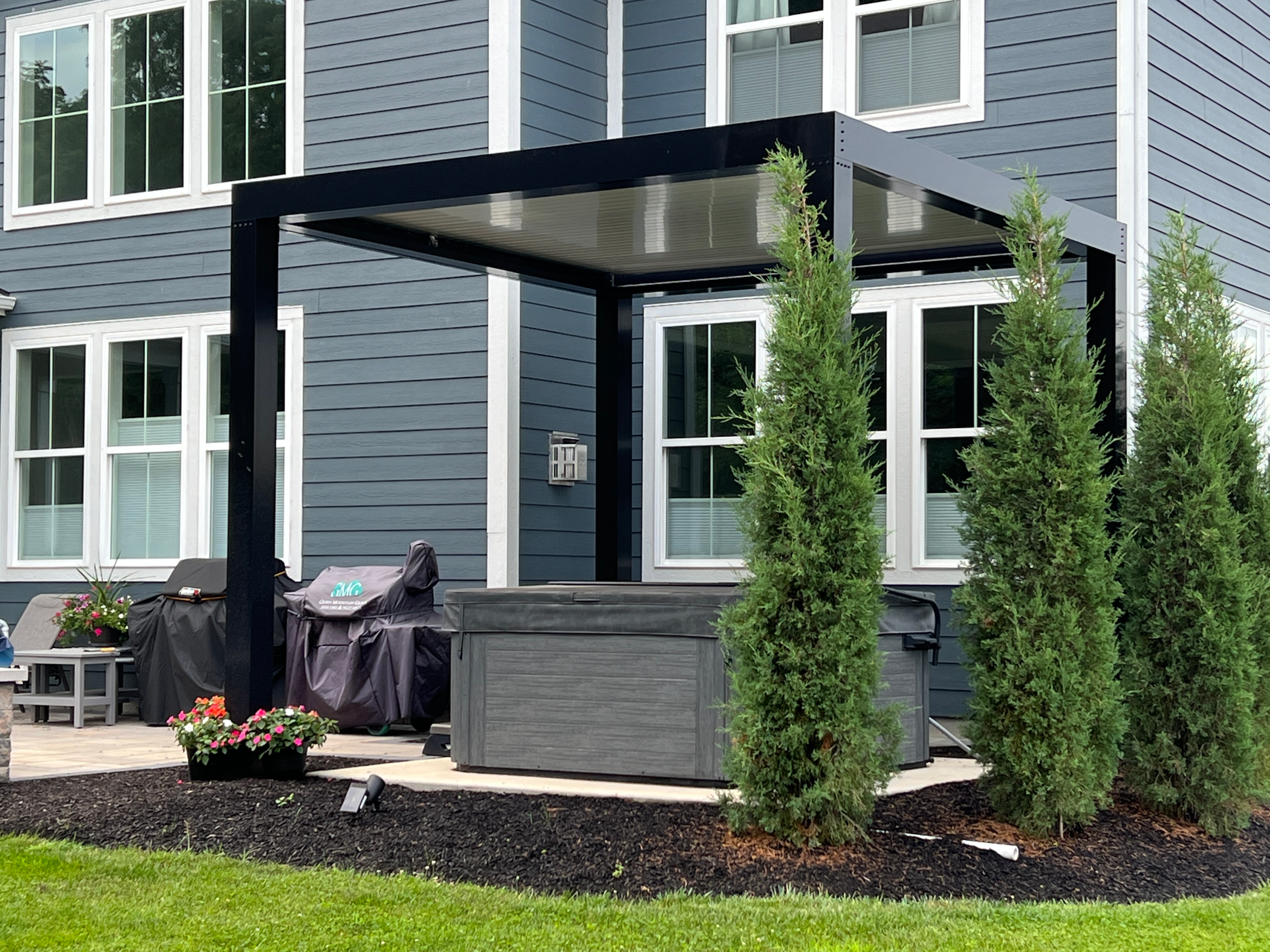 Smart speakers are similar to smart lights, if the installer is capable of doing that then more power to you. Homeowners with beautiful smart systems have been elated with smart speakers and smart lights on their DIY Kit.
Voice Control, Google Home App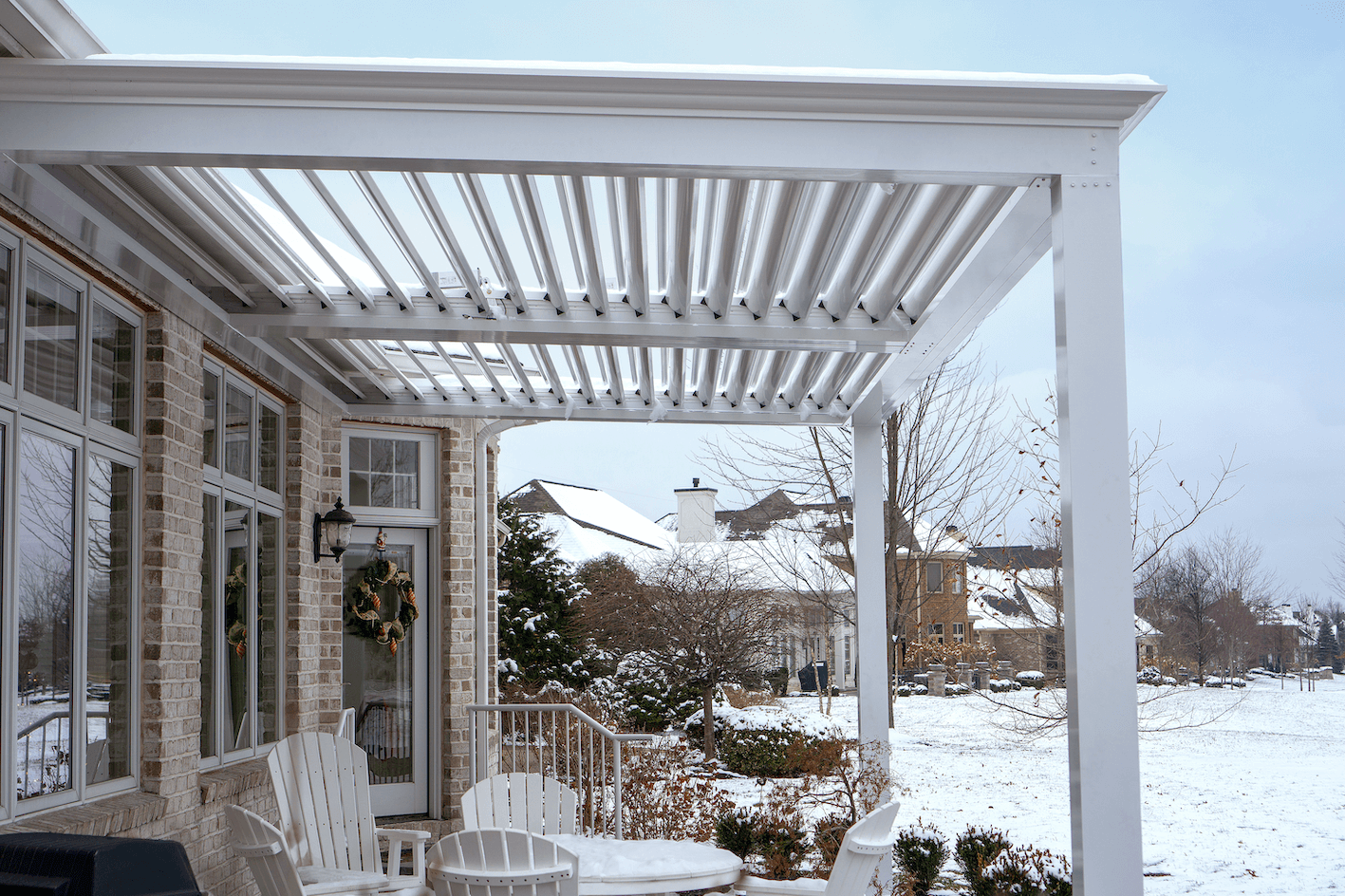 A common question is voice control and google home app compatibility. The answer to this is yes it is possible. The longer answer is yes it is possible, but as of right now current app technology may have complication. Like every smart home system, it all vary's customer to customer.
Other Smart Home Gadgets For Pergola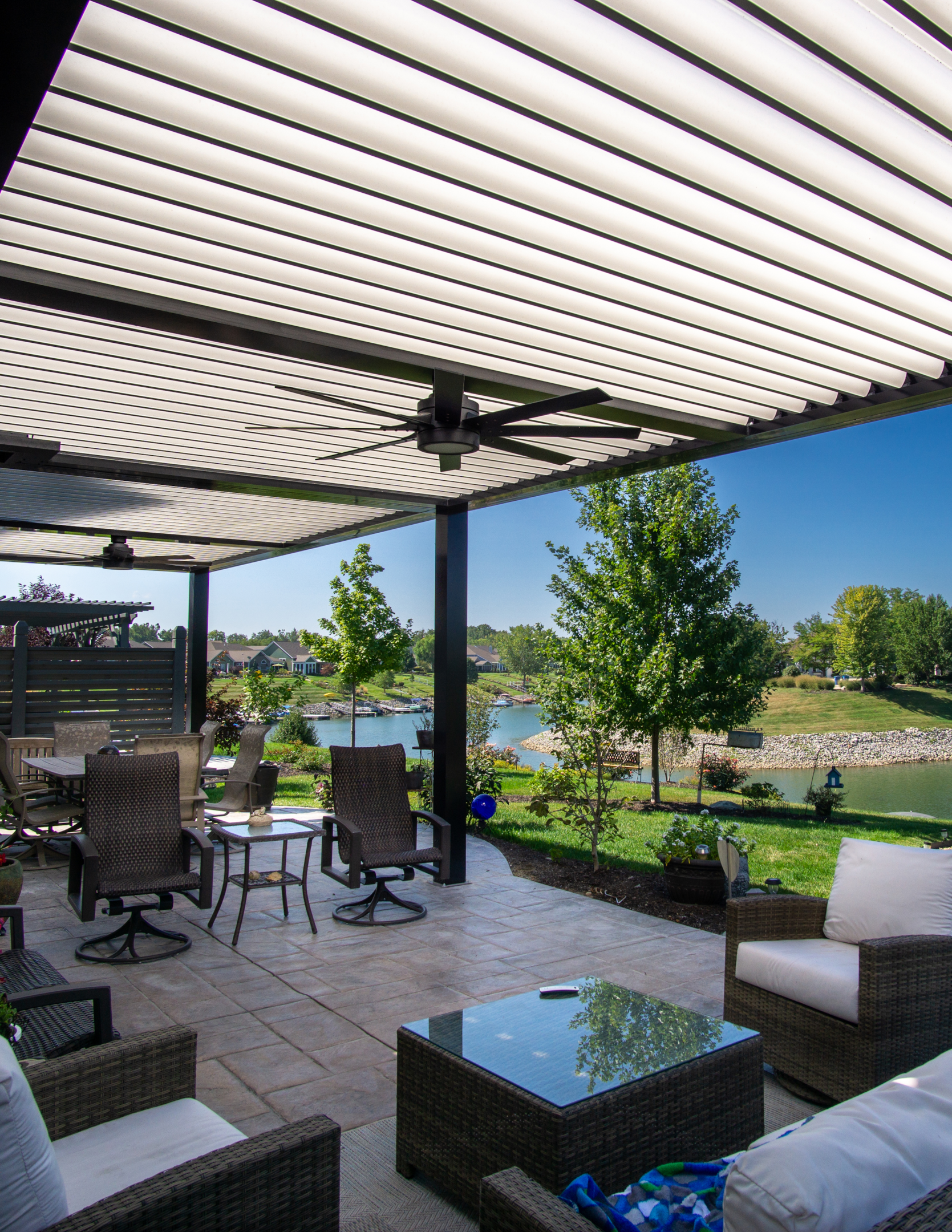 A few other popular smart gadgets for homeowners are smart fans as well as smart heaters. Fans and heaters can help even further regulate the temperature of your experience outside in your DIY luxury pergola.
Security Camera Compatible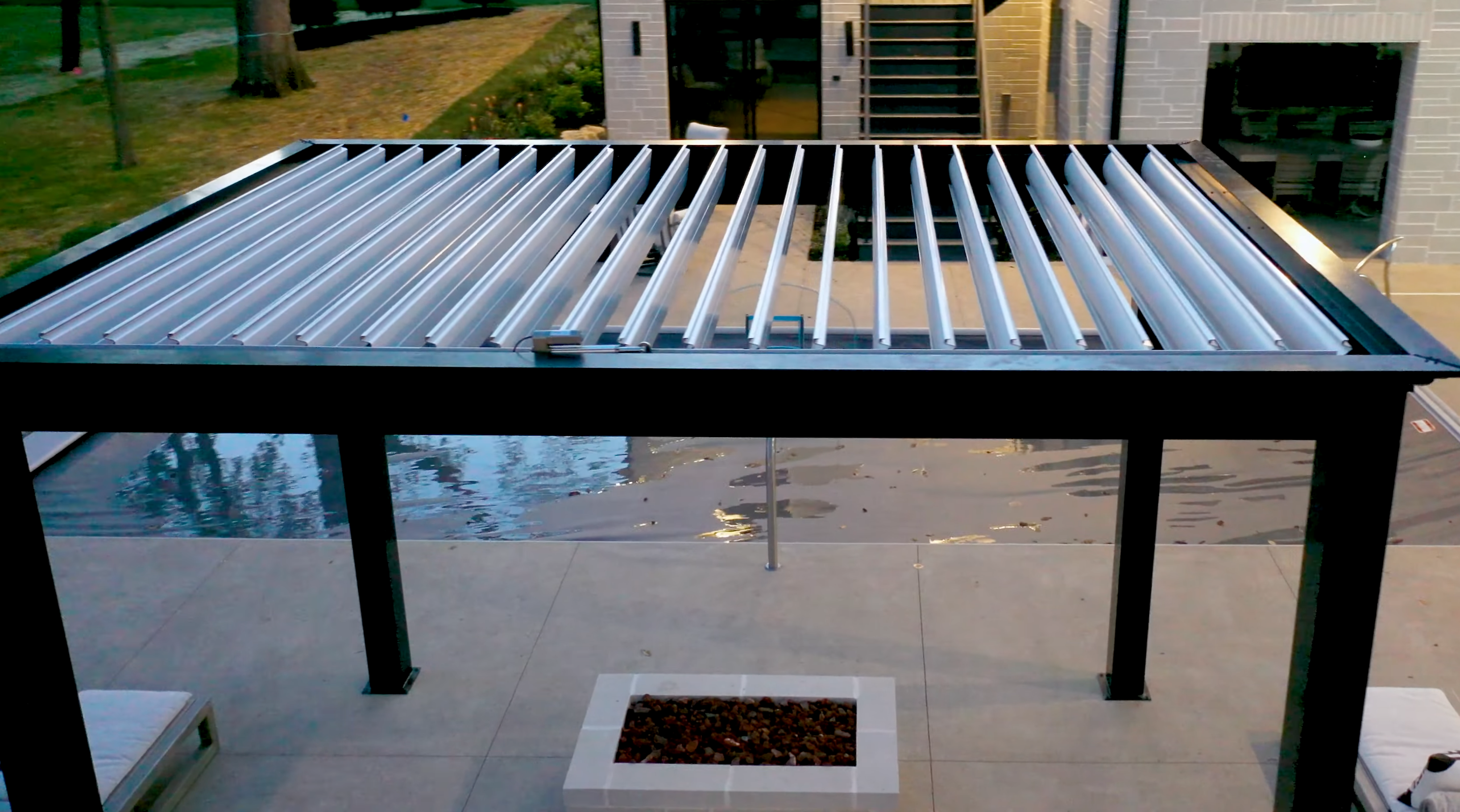 We live in a modern era where security is everything. Being able to get a large scale security system hooked up is common for customers as they often live in higher end homes which could be a possible target. We encourage homeowners to do their research and find what security camera system works best for your home as Pergola Kits can be compatible for almost any system.
Third Party Devices and Apple's Home App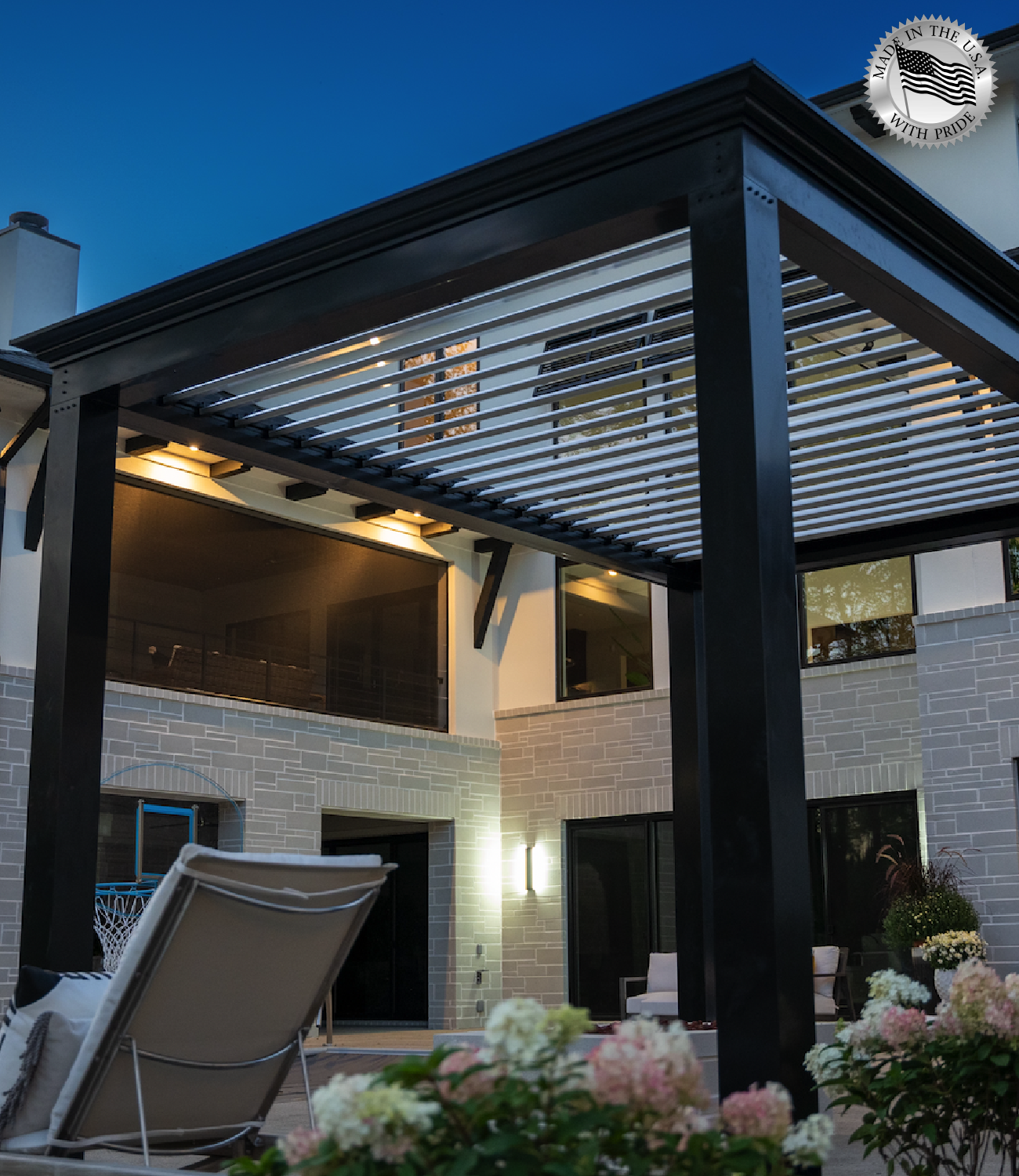 Third party devices as well as apples home app can be connected to pergola kits as well through the use of external softwares. With a little know-how as well as work ethic this system can be running and ready in no time.
Complete Control Of Your Outdoor Space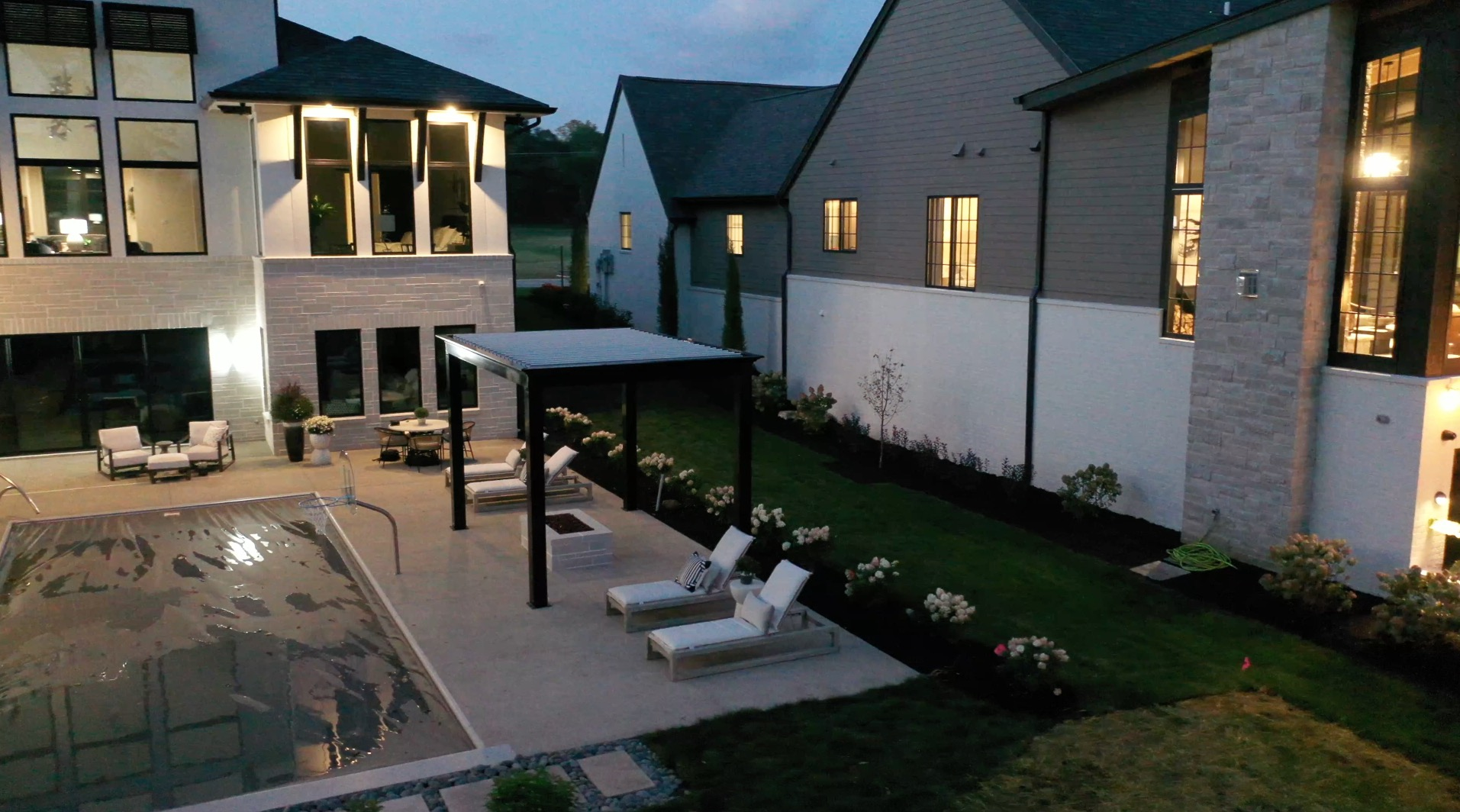 From smart lights to smart speakers all the way to in home automation and voice control compatibility, this is your project to create. Every home is different and every customer has different expectations for what they would like to have out of their project. Give yourself some time to think and design this exactly the way you would like to see it come to a reality.
Google Assistant Compatible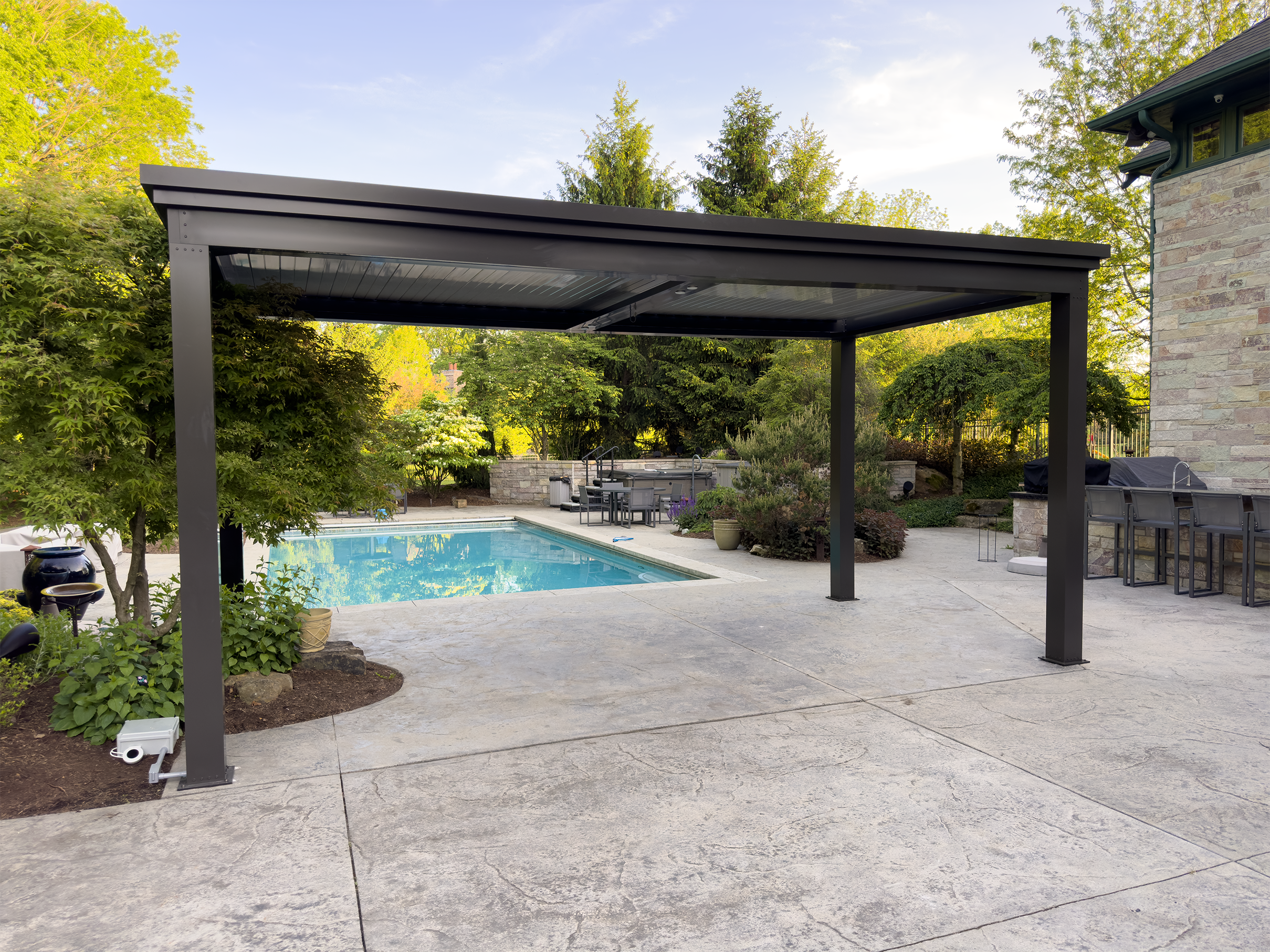 Google assistant often coincides with google home compatibility (which the pergolas are capable of with third party softwares). This is a popular option for some as it can simplify and automate things even further. The project is yours, create your reality exactly the way you envision it.