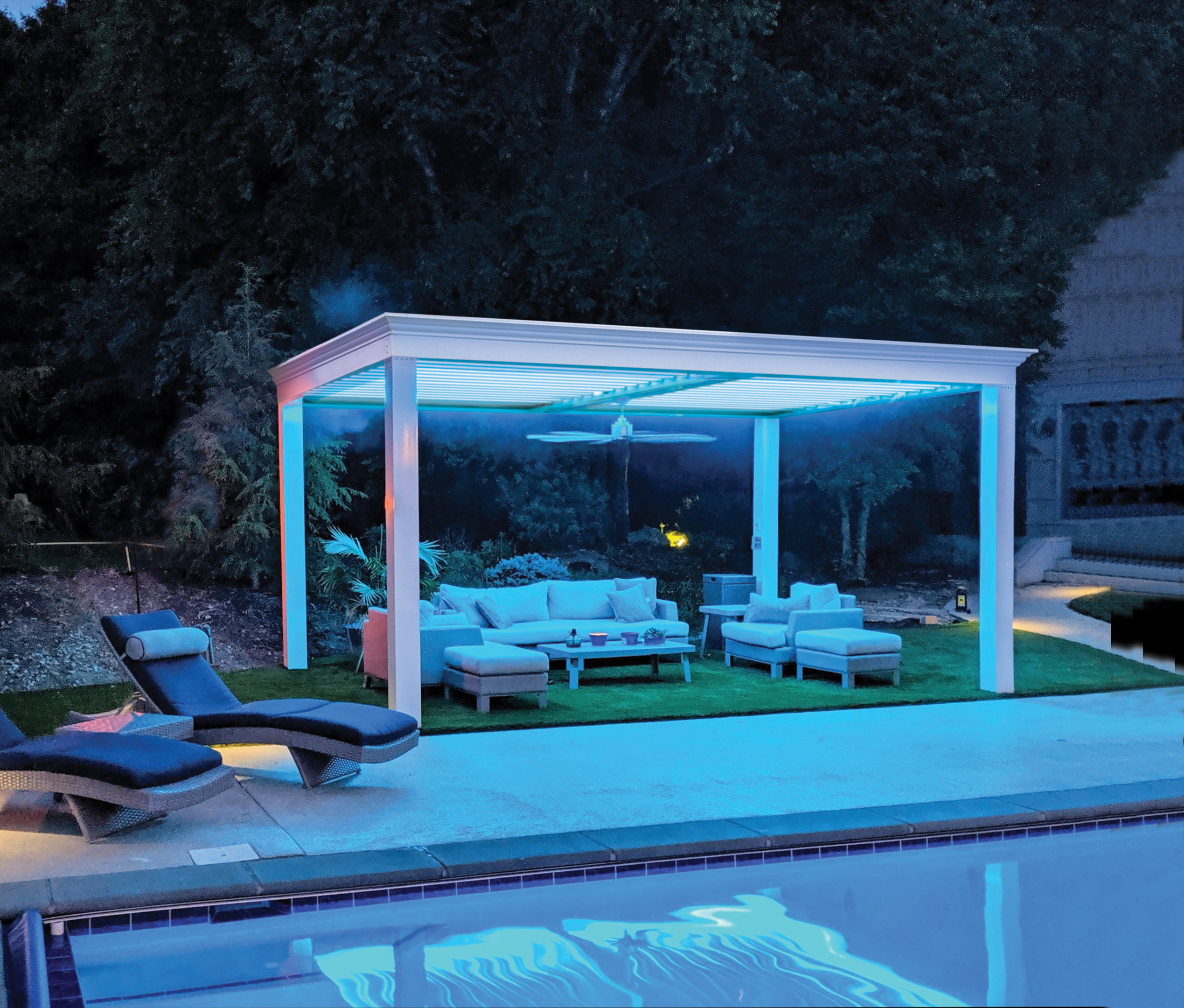 When driving along in your neighborhood or town you will notice many free standing pergolas in backyards. So what are they and why have they become so popular in recent years?
Table of Contents
What is a free standing pergola?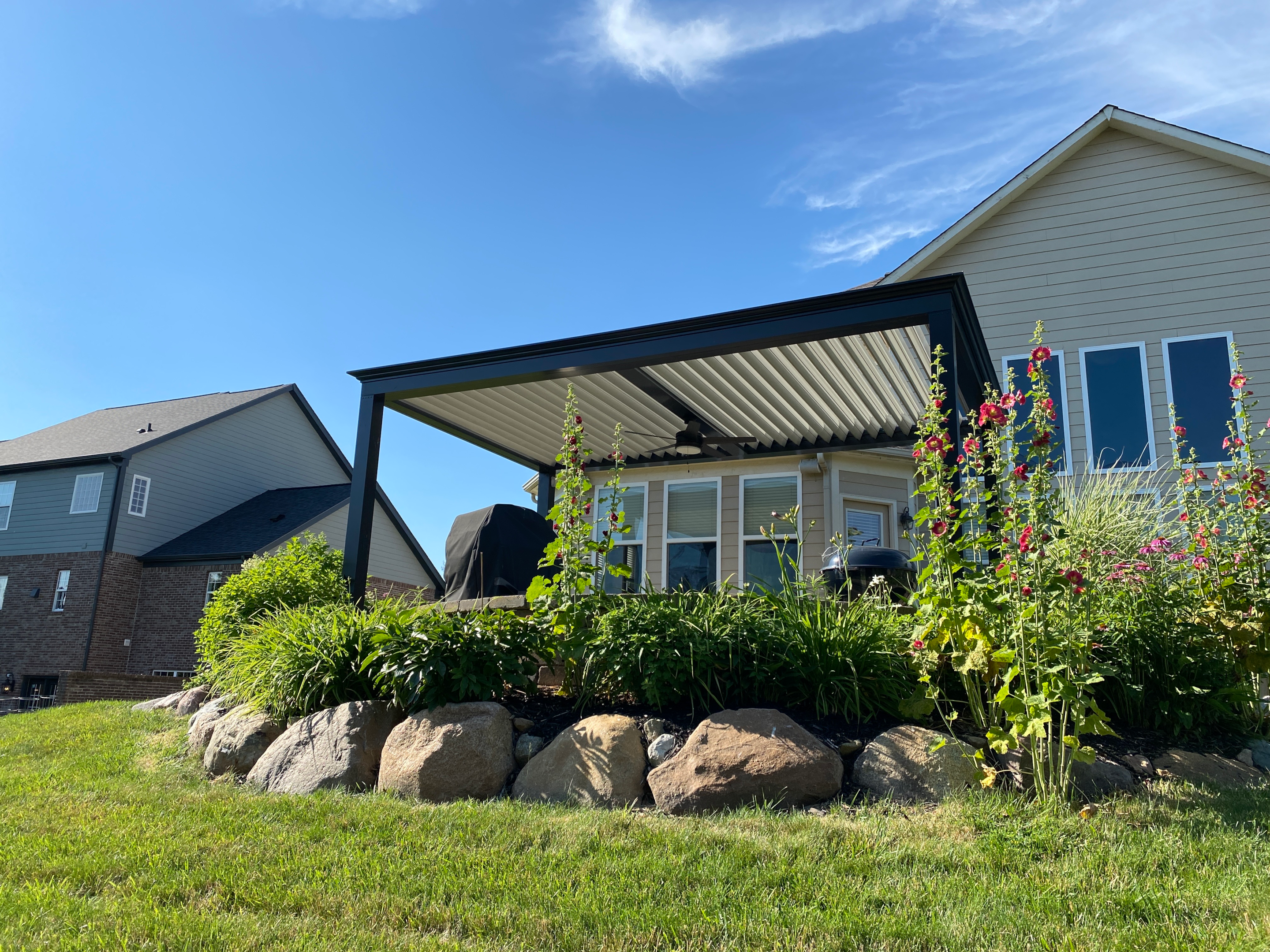 A free standing pergola is a structure designed to provide shade or shelter and add beauty to your outdoor living space. Pergolas create a space in your backyard to gather with friends and family or spend time resting and enjoying the outdoors.
Free standing pergolas usually have four posts to support a series of horizontal beams or rafters that support open lattice, crossbeams or louvers. Unlike a pergola that is attached to a house, a freestanding pergola is self-supporting and can be placed anywhere in your yard. Pergolas can add visual interest and vertical dimension to any garden. A free standing pergola structure is meant to be easy to assemble and comes with detailed instructions.
What pergola kit options are available today?
Freestanding pergolas come in a variety of materials including wood, vinyl and metal. Some pergola kits are made out of higher quality materials such as aluminum and are more expensive than others but depending on your budget you may need to purchase a less expensive option.
Some free standing pergola kits come with a canopy to cover the roof. Other pergola kits will have aluminum louvers that'll open and close which give you benefits of having sun shine through the louvers or closing them to keep out the rain.
If you decide to buy a wood pergola kit you have multiple options to choose from. These pergolas can have different options in size, design, and wood options.
A 12'x10' pergola kit from Wayfair is made from New Zealand pine and currently costs $1029. A 12'x10' pergola kit from Big Timber Structures currently costs $9380 and is made from Western Red Cedar. These two pergola kits have differences from a quality standpoint so it's important do review all the specs. As you can see there are multiple options when deciding to purchase a pergola kit if building a wood pergola is your choice.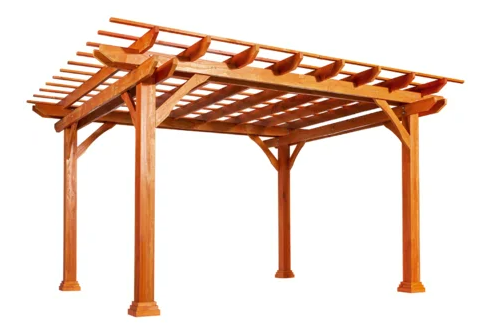 A vinyl pergola kit is another option you can research. Vinyl pergolas typically hold up better than some wood pergolas as they are not subject to rot or decay. They are designed have to be lower maintenance and are usually durable. They can be affected over time by extreme weather conditions and possibly can warp or crack. Unlike wood pergolas, they are resistant to rot and insects. Some material in a vinyl pergola is engineered to look like wood making it a desirable designed structure in a landscape.
A 12'x12' vinyl pergola kit from Wayfair is currently $1573 compared to an 8'x8' from Dutch Crafters for $5653. One comes from China and the other is U.S. made.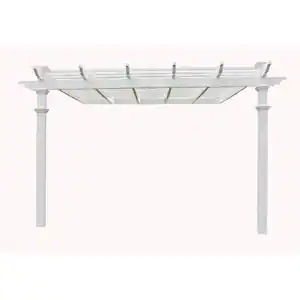 The most durable pergola kits are made from aluminum. A free standing pergola kit made from aluminum will hold up to extreme weather conditions, doesn't rot or warp and is very low maintenance. Some aluminum style pergolas have crisscrossed or interwoven slats creating a patterned effect. A flat topped aluminum pergola has a level roof line and creates a sleek modern look. The louvered pergola kits feature adjustable louvered slats that can be opened or closed depending on your preference of sunlight or shade.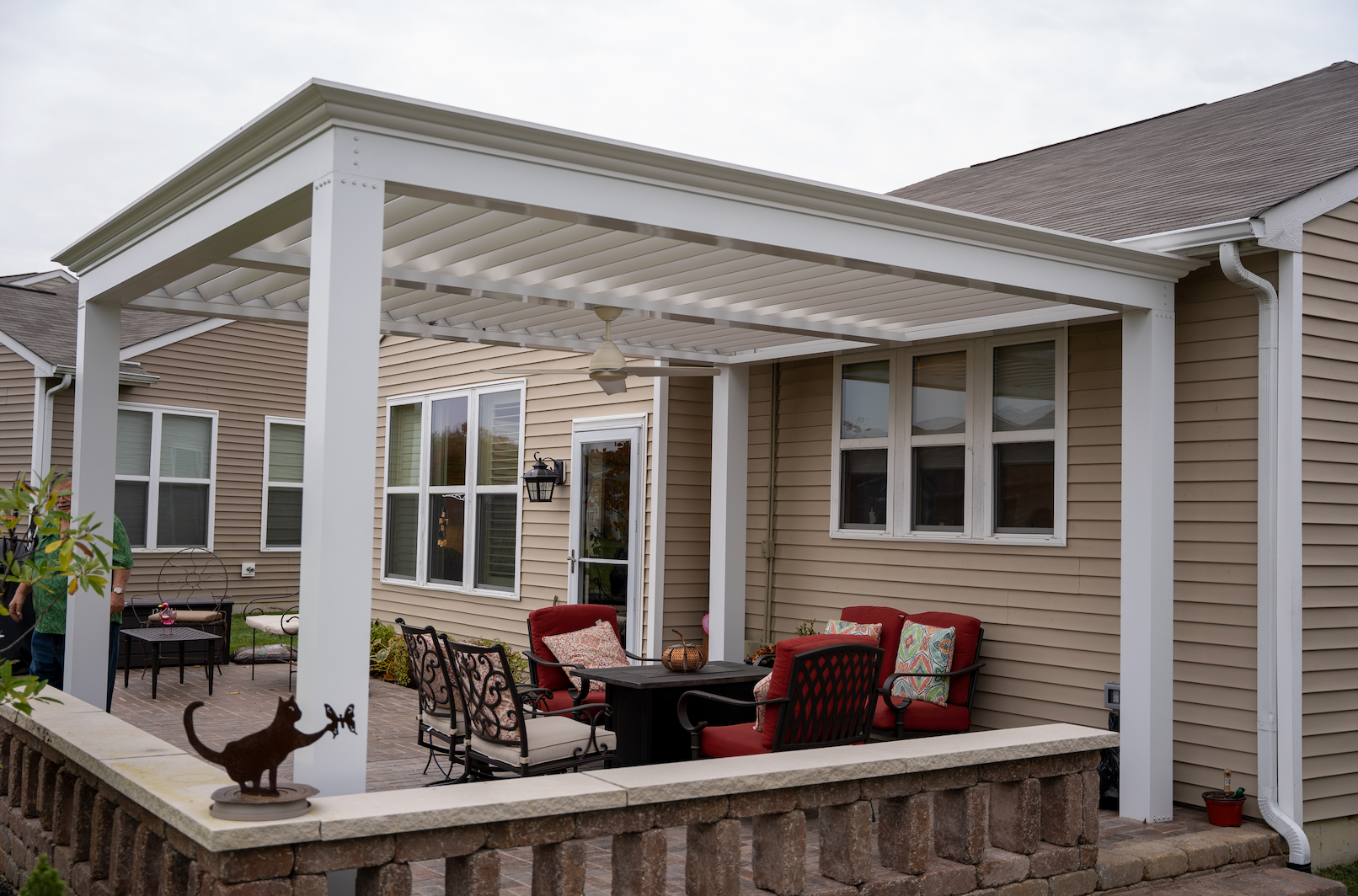 The durability of an aluminum pergola kit has made it a very popular choice for those looking for a long-term solution for shelter in the backyard area. Not all aluminum pergolas are alike. This video below will show the difference between an aluminum pergola kits purchased at Costco compared to The Luxury Pergola kit.
A 10'x20' mirador aluminum pergola kit from Costco currently cost $3399. A 10'x20' aluminum pergola kits from The Luxury Pergola is $15,300. As noted in the video the difference between the materials used is significant. The Luxury Pergola kit can handle more than twice the wind load of the Mirador along with much higher snow loads.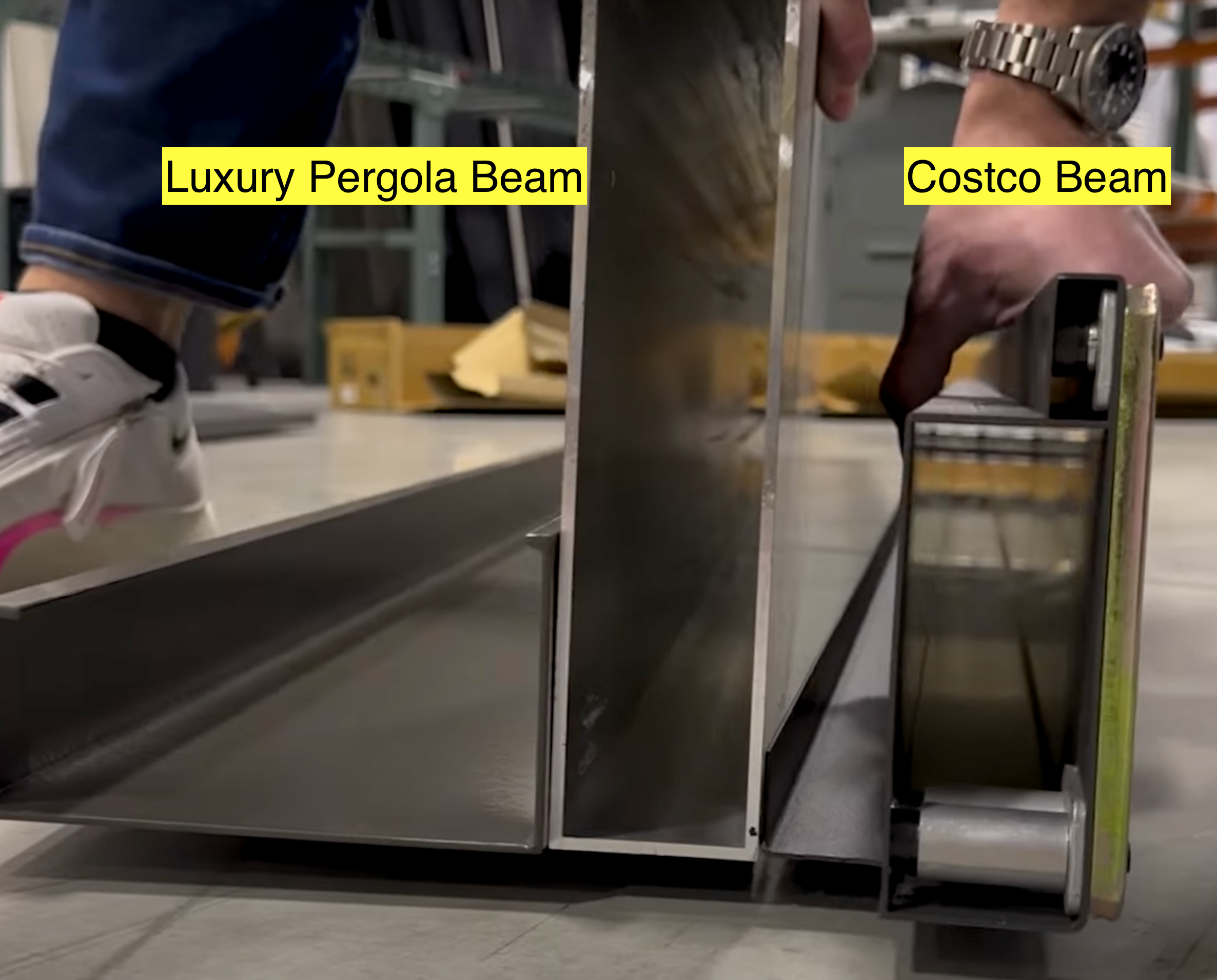 Making a decision
As you have seen, there are multiple options to choose from. Give thought to what your environment and climate is before making a final decision. If living in areas that have extreme weather extremes such as heavy snow or high winds, extra precaution should be considered when making your final choice. Not all free standing pergolas are a good fit in every situation.
If you choose a high quality aluminum pergola kit you could increase the property value of your home. The luxury pergola kit is a desirable addition that home buyers are attracted to.
Decide what budget you can work with to zero in on what choices are available for you but spending extra dollars may be worth it in the long run.
Once your pergola is built, you will have a beautiful place to relax or to host guests. Your yard will be the envy of your neighbors