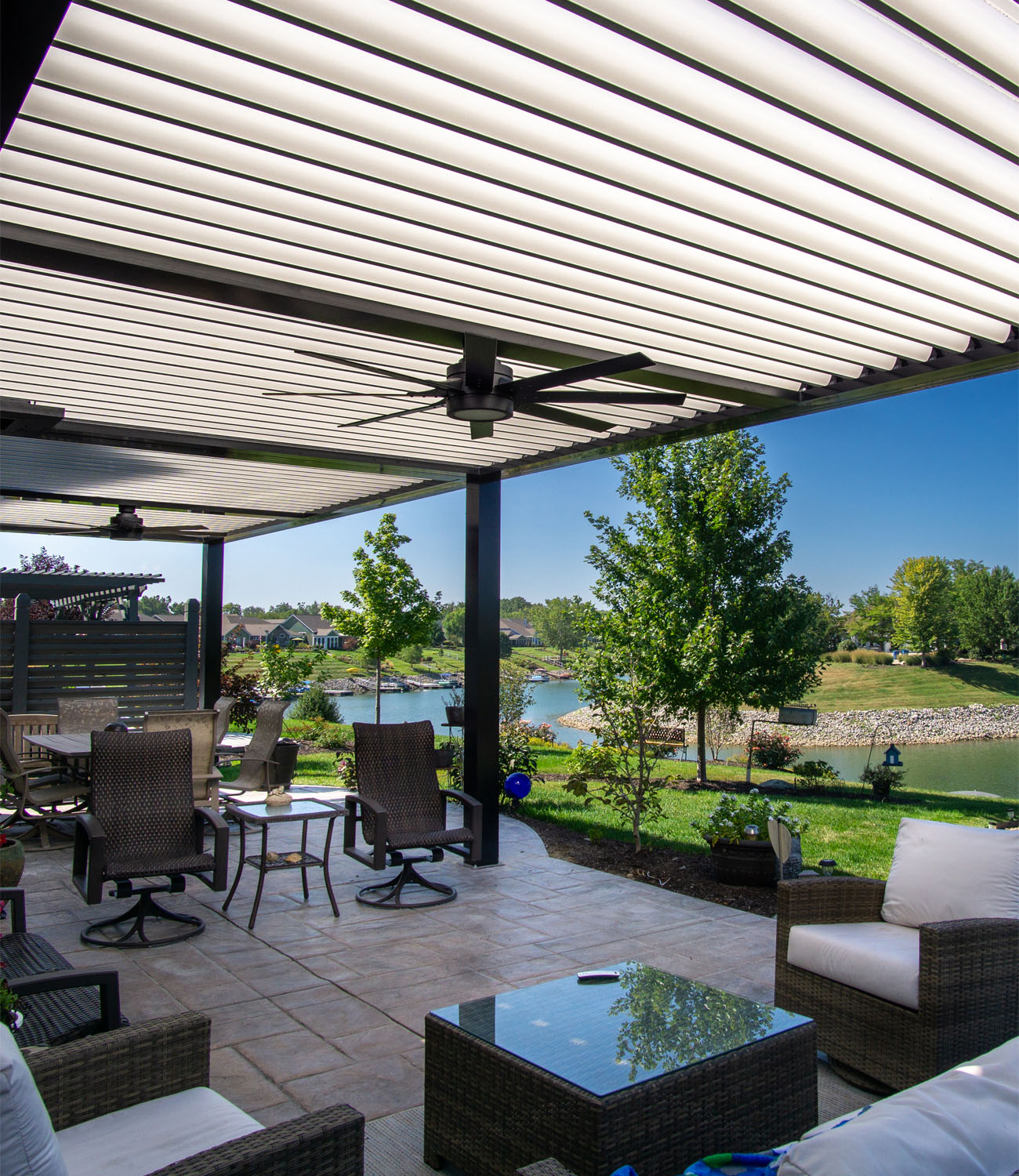 If you're like many home owners, your backyard space matters to you. Whether you are hosting events, having some quality family time or just simply taking some time for yourself by relaxing, you want your backyard to be perfect. A backyard oasis you could call it. Let's dive into some backyard oasis ideas.
Table of Contents
Backyard Space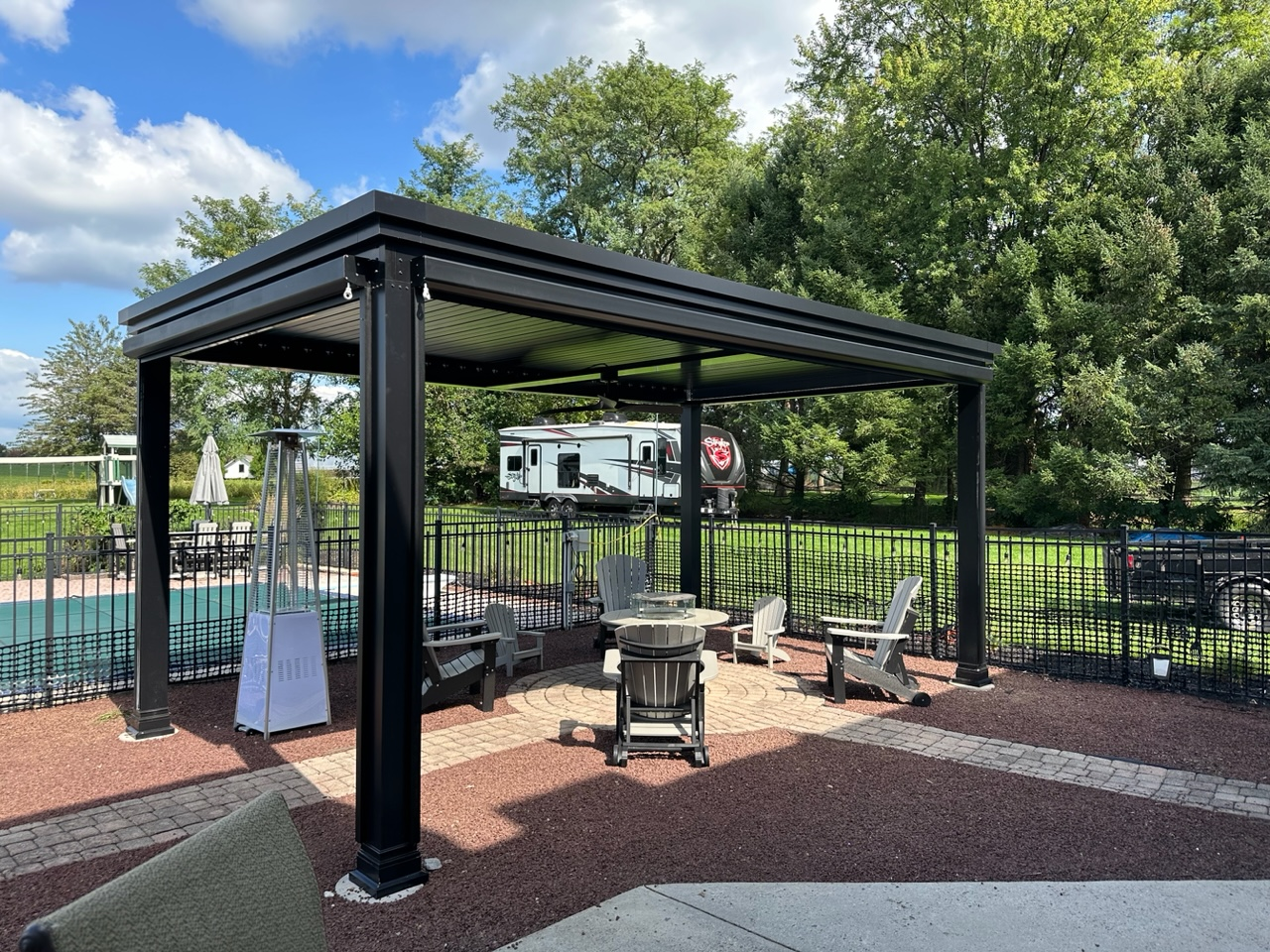 What do you use your backyard area for? Cookouts with friends and family, maybe a nice fire pit area. There are truly many ways to use your outdoor space. The important thing is ensuring that you accommodate for the activities you wish or like to do.
The Problem
One thing is for sure, a backyard oasis has to have space to layback and relax. Spending time and having an outdoor living space with comfortable seating furniture.
Whether in the summer months or even those nice cool evenings in the fall you want that comfort of knowing that sunshine won't be blinding your eyes or that rainfall ruining your relaxation time.
The Solution
This is where a louvered pergola from The Luxury Pergola can create ultimate luxury in your backyard space. With the ability to create or take away shade can make all the things more simple especially with the fact that the louvers are controlled by a remote control. Meaning you never have to get up to make the needed adjustment.
The remote controlled louvers help you in many different situations. lets imagine your at your grill with he heat on high getting prepped for your fine dining experience after the sun has gone down. All of a sudden the rain starts coming down. With a simple click of a button you no longer have to worry about it. Your food and your dryness is saved thanks to the tightly sealed louver roof system.
Outdoor space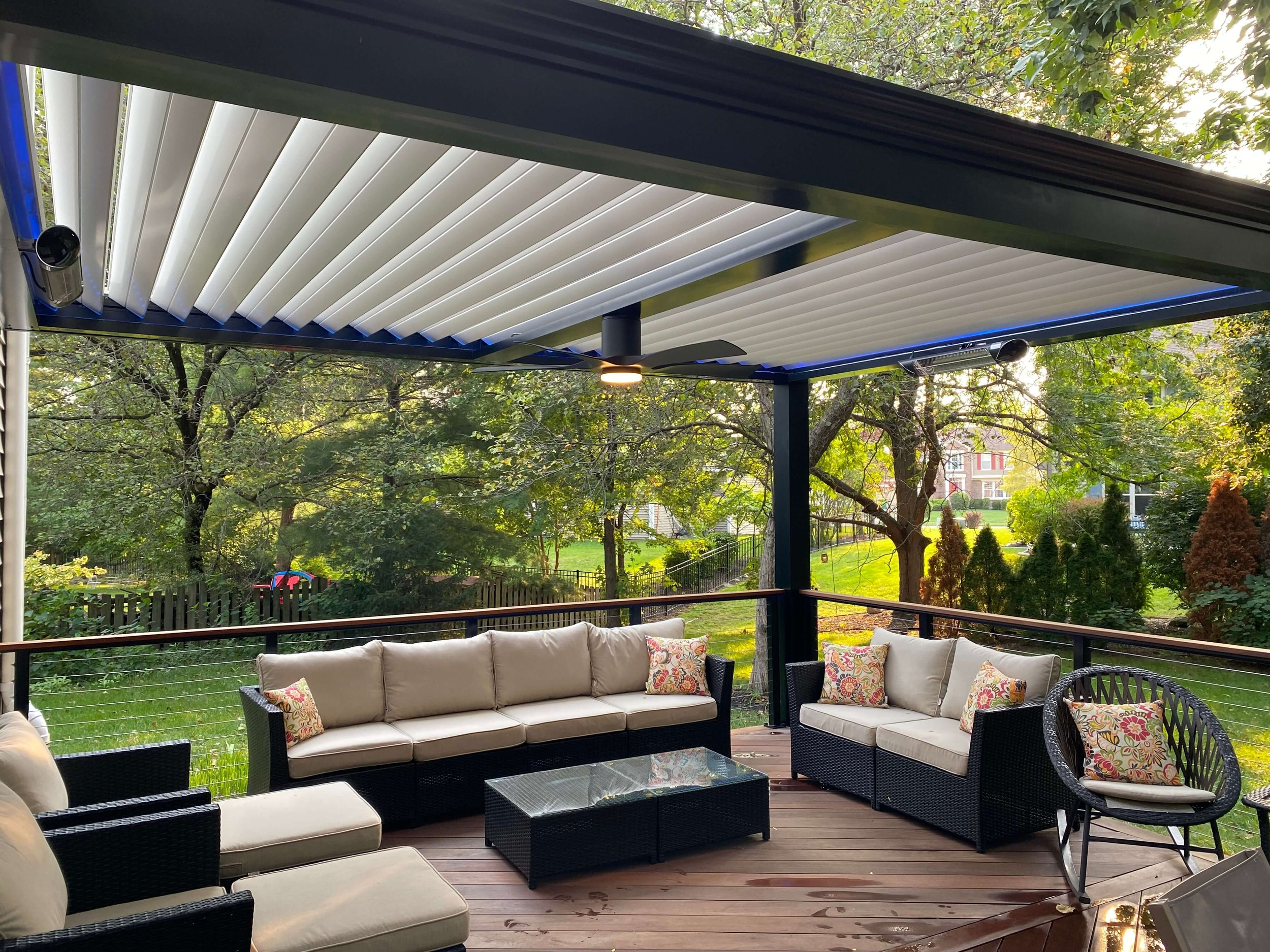 Your outdoor space is meant to last and create even longer lasting memories. If you plan on living in your home forever or even a couple years you should still want the best for those memories to be.
Utilizing the various options to create the perfect environment for the whole family can be easy.
How can a pergola assist with all the different types of spaces? What are the all the outdoor area options? Let's dive into that.
Outdoor Living Area
Whether on a stone patio area or a deck your outdoor living area should be the gathering space with outdoor furniture and ample room for your seating area. Having chairs and an outdoor sofa is always a nice touch with some plants.
This space can also be protected from summer insects like flys and bees and other bugs creating the perfect space rain or shine, bug or no bug. With the Luxury Sun Shade or Bug Screen you can have this layer of protection making your backyard escape even better.
Offset from your yard, entertaining in this space can be relaxing as it isn't in the mix of the active part of the yard. If you don't have natural shade from plants, and trees and other outdoors natural shade you have the motorized louvers able to compensate where that lacks ability.
Decorating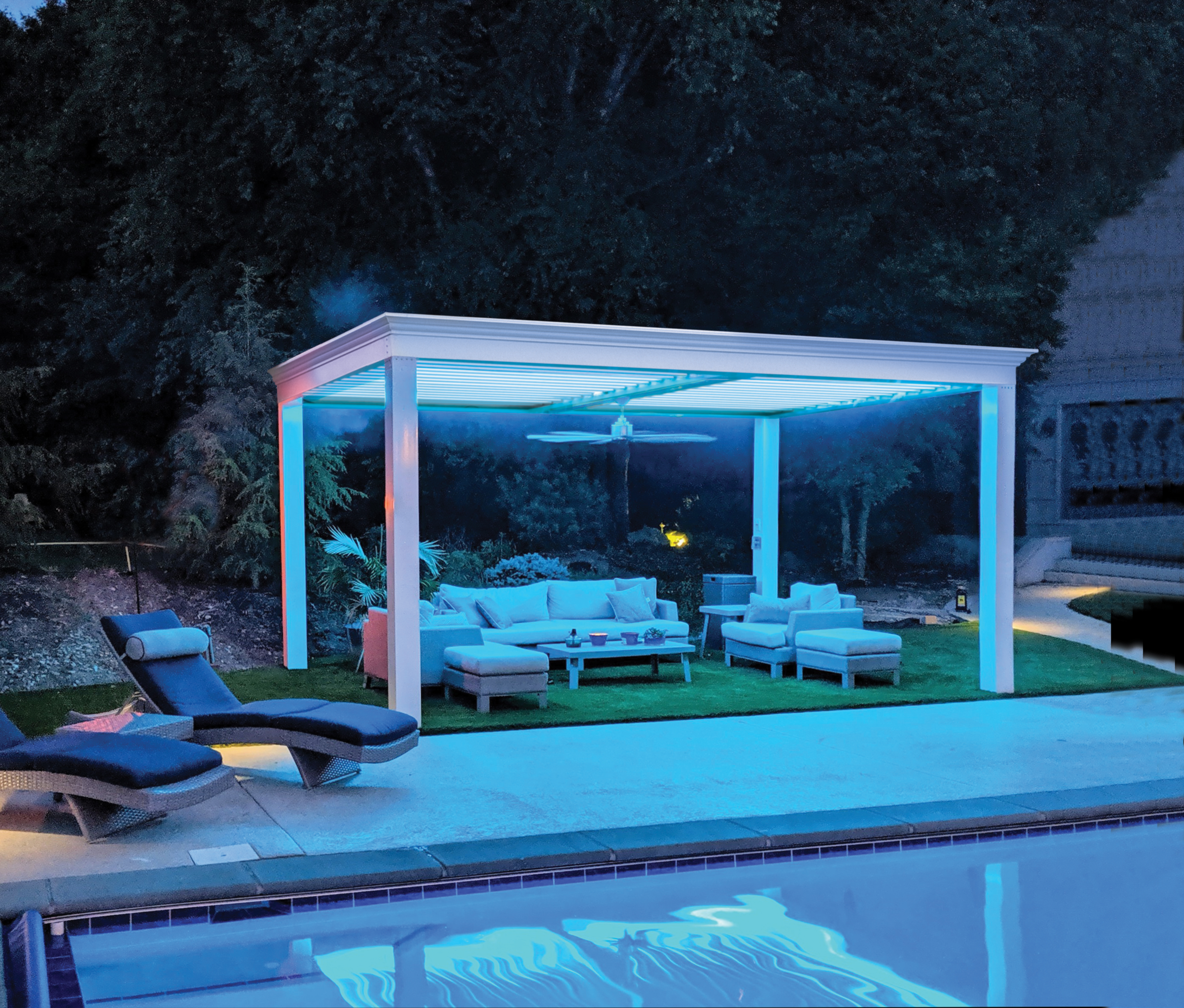 Making this space feel like a second living room is always a good direction to go. Making your outdoor room feel homie is the idea! Your patio space could come with an outdoor rug or outdoor sofa adding to that comfort level. even adding small green hedges or potted plants and ambient lighting can make all the difference.
Outdoor Dining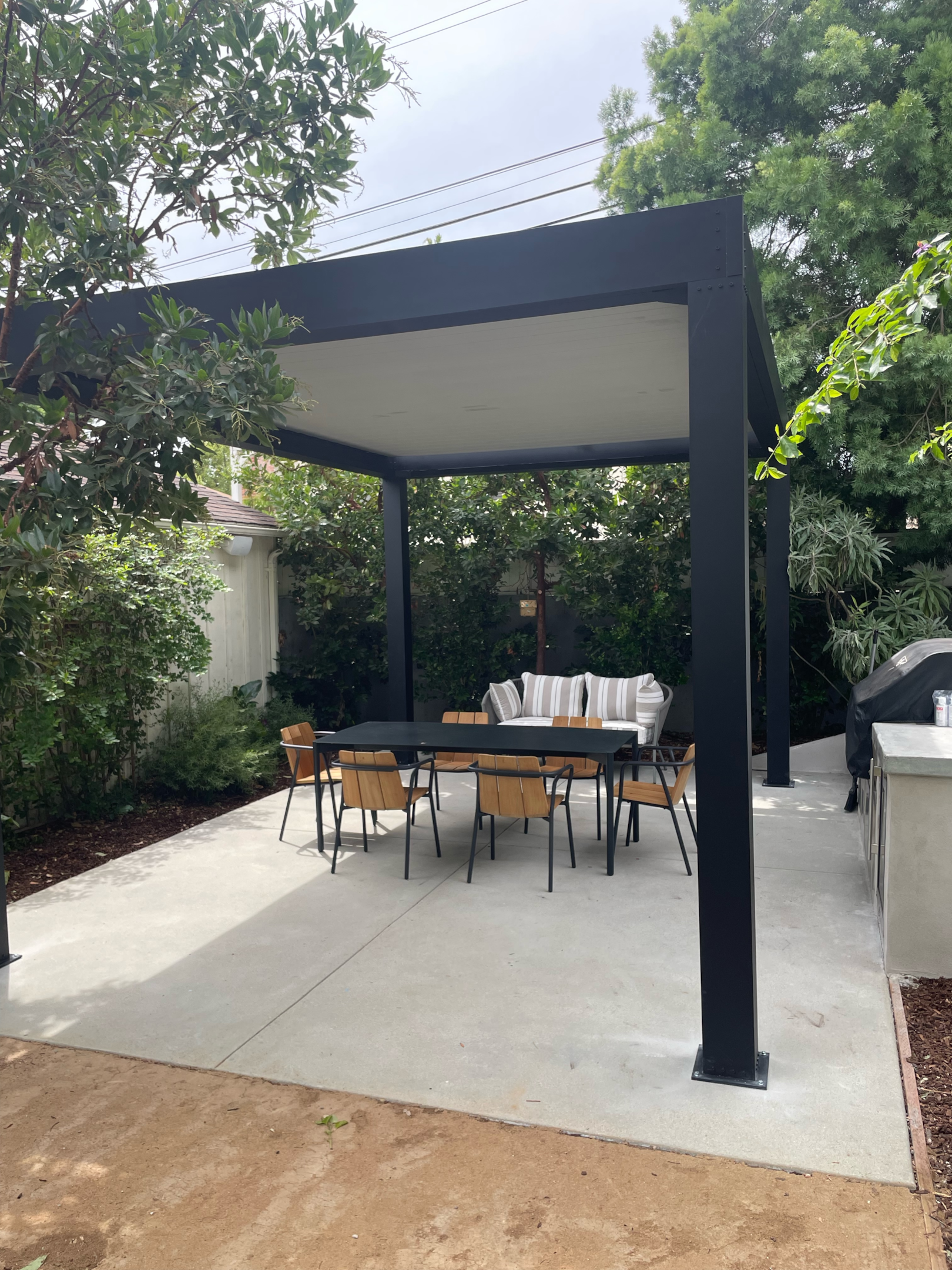 Your friends and family come over and enjoy their time in your outdoor living space, but where in the outdoor area can they eat? Having the proper tools for the job is easy as having an area dedicated to a table and the memories you can create around that outdoor table.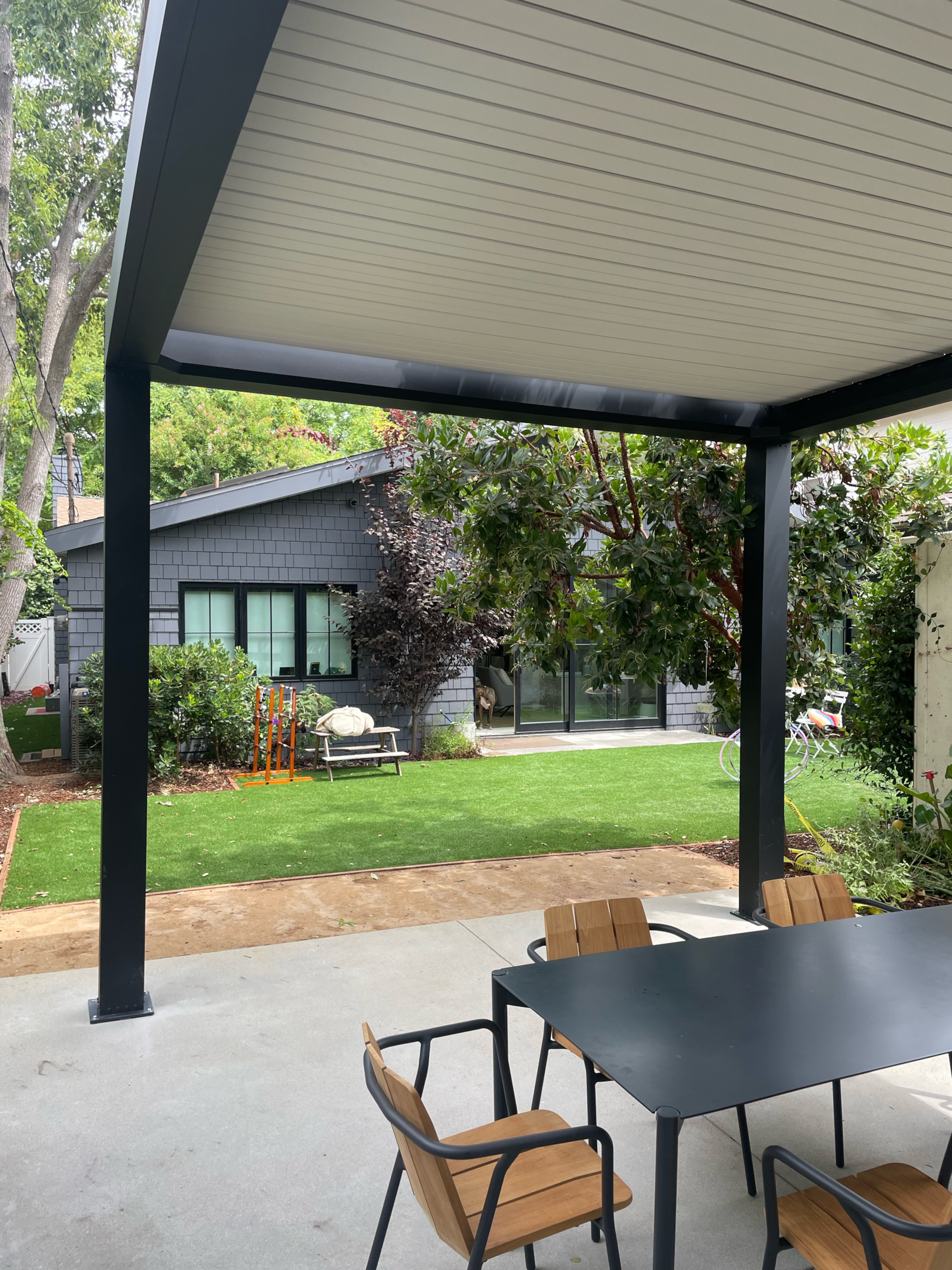 Outdoor lighting with string lights or ambient lighting is vital for those late evening gatherings by the dining table. again whether this is open a deck or patio the seating area its important not to cram everything in the space. We have a perfect size solution for your needs you can find below
Perfect Size Pergola for Dining
Outdoor Kitchen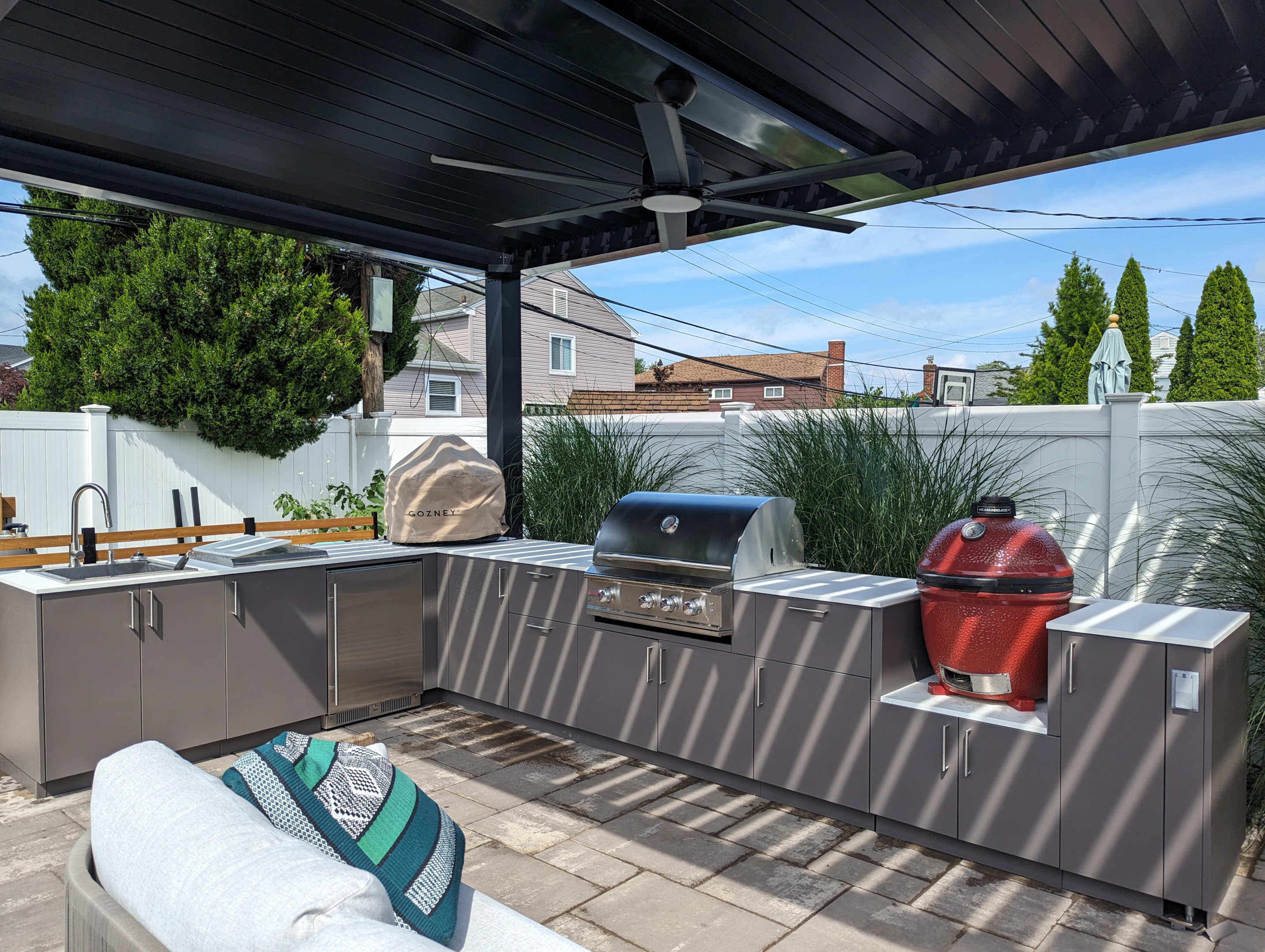 We have to have a place to cook that food outdoors if we're eating it in an outdoor space right? No backyard is compete without that outdoor kitchen in your patio space.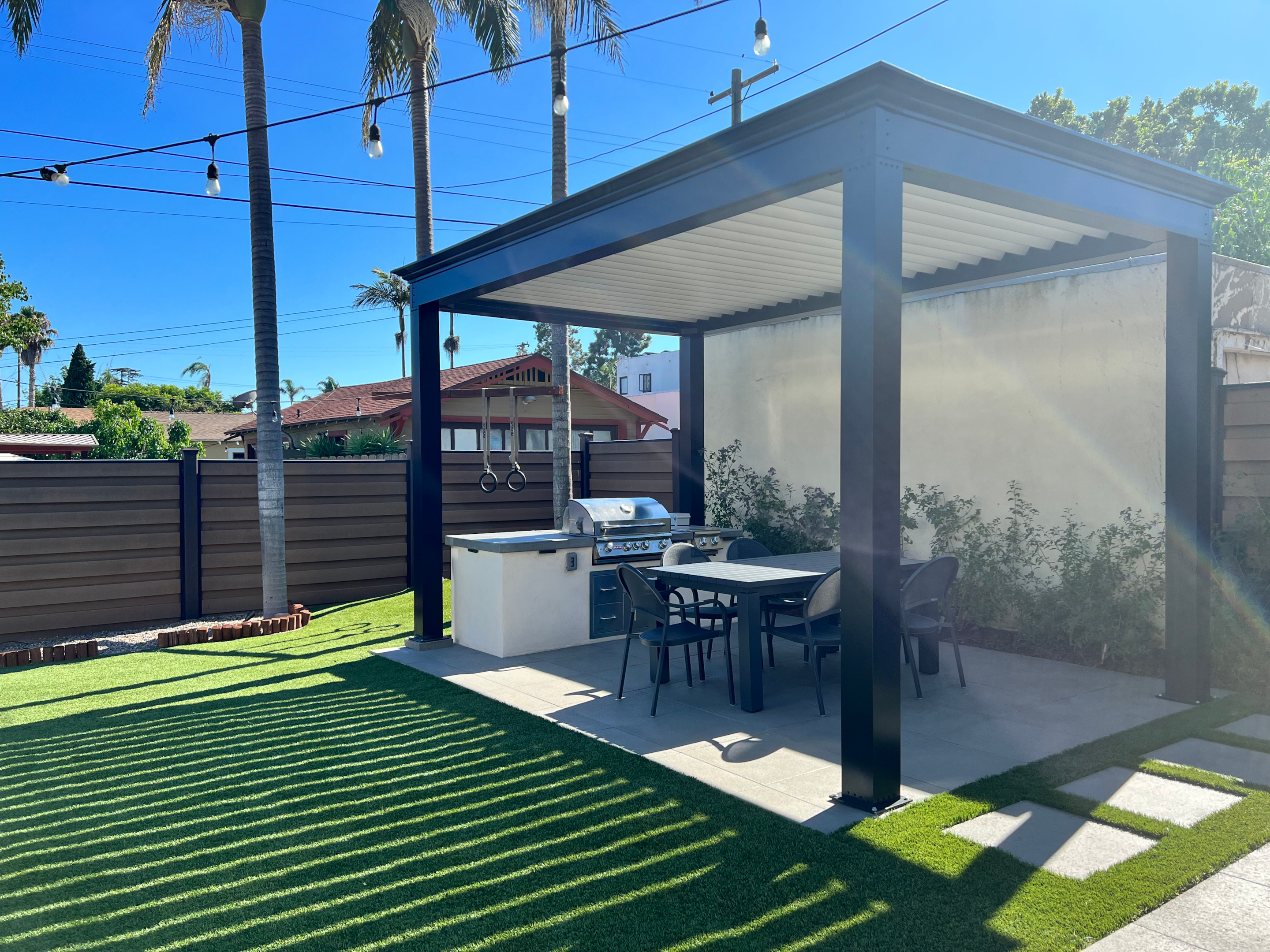 Lighting
Outdoor lighting in any outdoor space is important to keep in mind when designing or creating your outdoor oasis. String lights or mountable lights are a great way to keep you safe and able to properly see while cooking at night.
Outdoor Fire Pit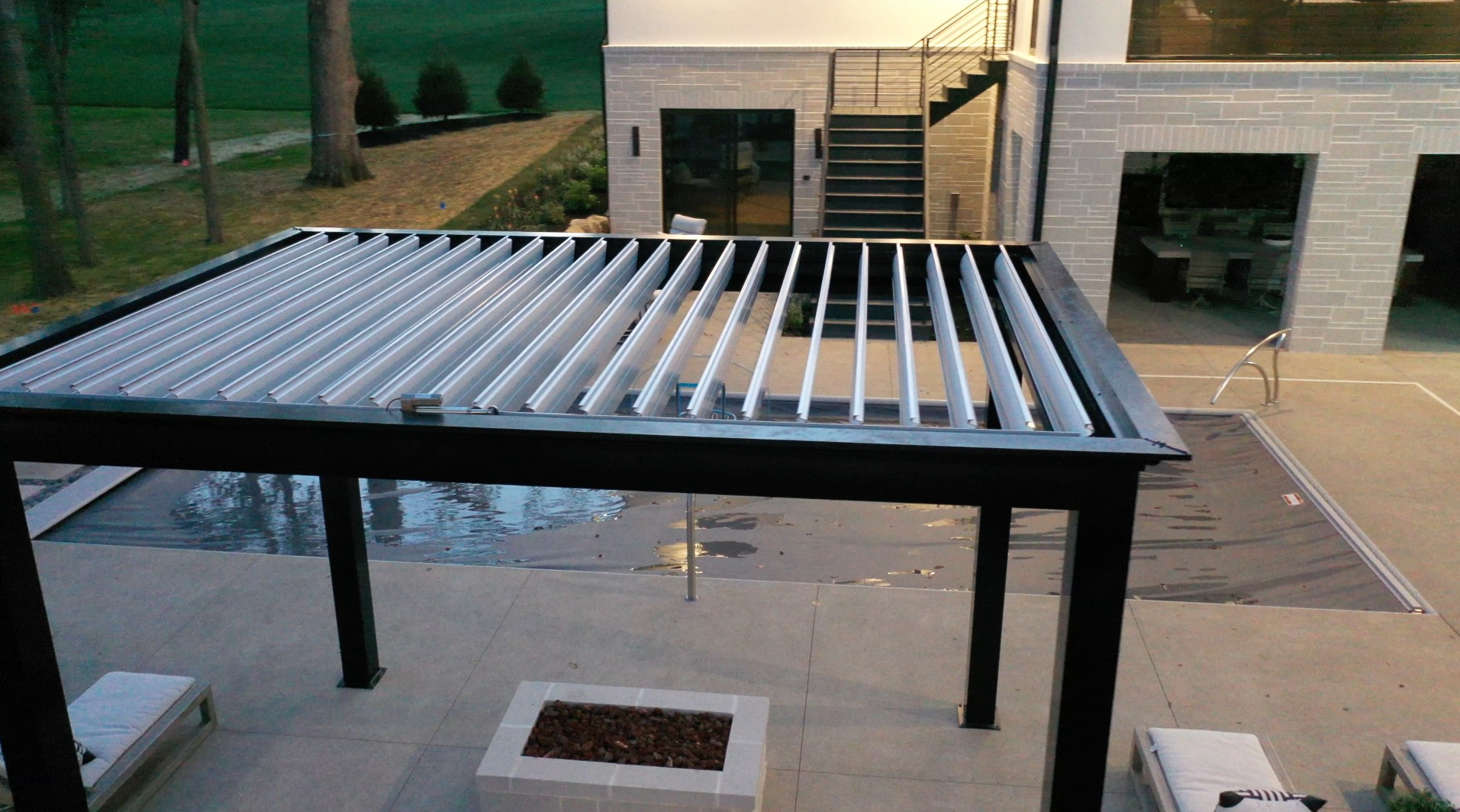 Do you imagine an amazing fire pit area in your backyard oasis ideas? We have many customers that have put fire pits underneath their pergola unit. This can help retain heat from the fire giving you a more climate controlled space.
Imagine a space surrounded by mature trees and plants giving you that relax feeling that only the great outdoors can achieve. With the right furniture to be lounging fun or hammock you can create the perfect summer spot for entertaining and enjoying a nice fire surrounded by the night time.
Outdoor Oasis
Your outdoor space mixed with the outdoor lighting whether on a deck or a patio you should be able to have that outdoor room exactly how you want with comfort, lighting, and purpose all in mind. This space is one for friends and nearby neighbors to enjoy while you're hosting your al fresco dining.
Oasis Backyard
Keeping other bugs out of your deck area with bug spray may not seem to be the most effective. and one thing that is important about a backyard oasis is that you need to have your deck free of those pests. That is where a retractable screen, similar to retractable awnings can come down and use as a big screen to help eliminate those bugs from invading your space.