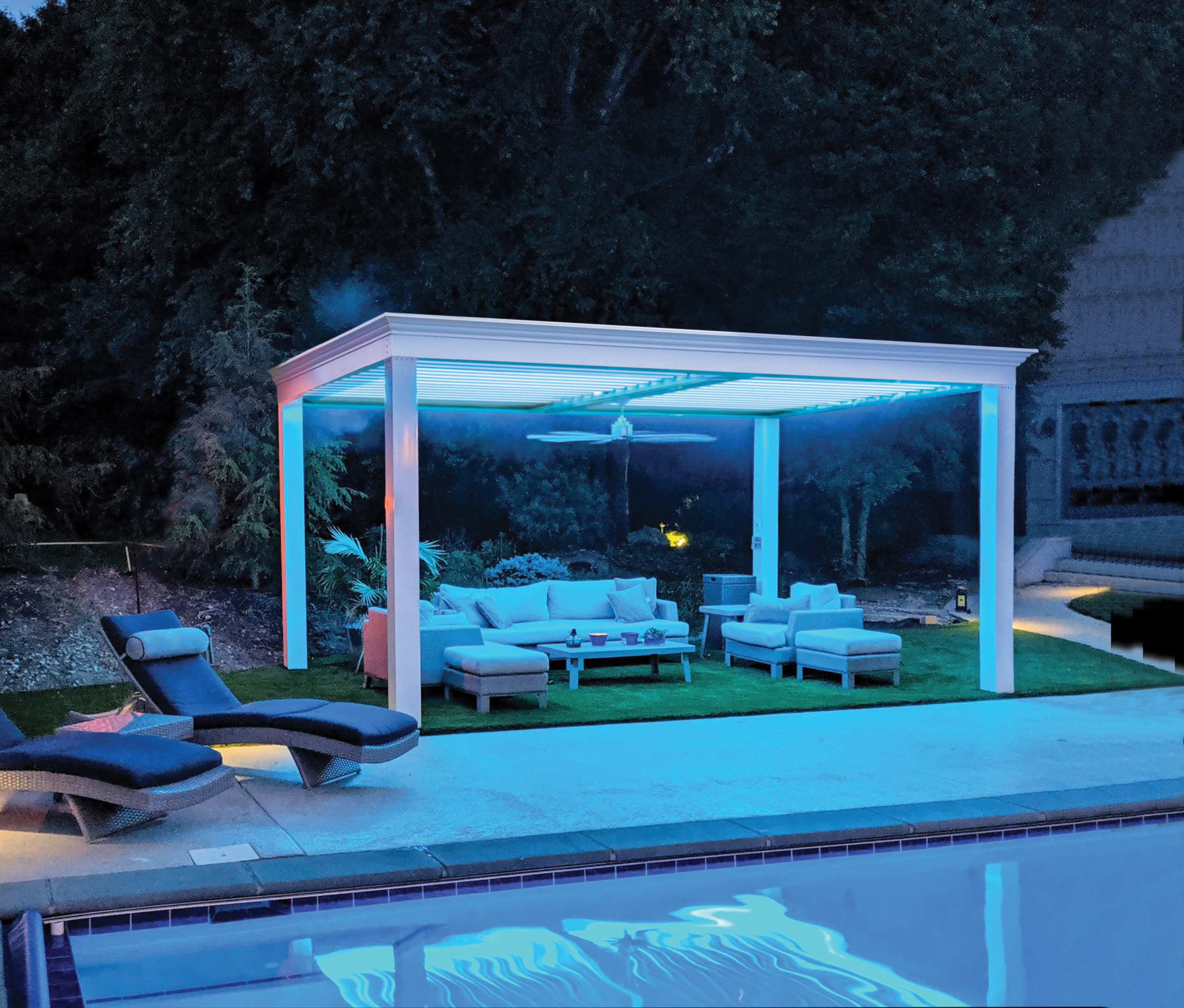 Listen To Audio
As pergolas are beginning to rise in demand throughout the United States, many are working to configure what the best designs are to be compatible with the pergola. A popularized concept is the outdoor pergola kitchen which provides gorgeous outdoor living.
Outdoor rooms are a great addition to create home value and add to the overall outdoor experience of your house. A covered outdoor kitchen creates an outdoor room that can host company and serve a purpose regardless of the weather.
Table of Contents
Outdoor Kitchen Pergola Ideas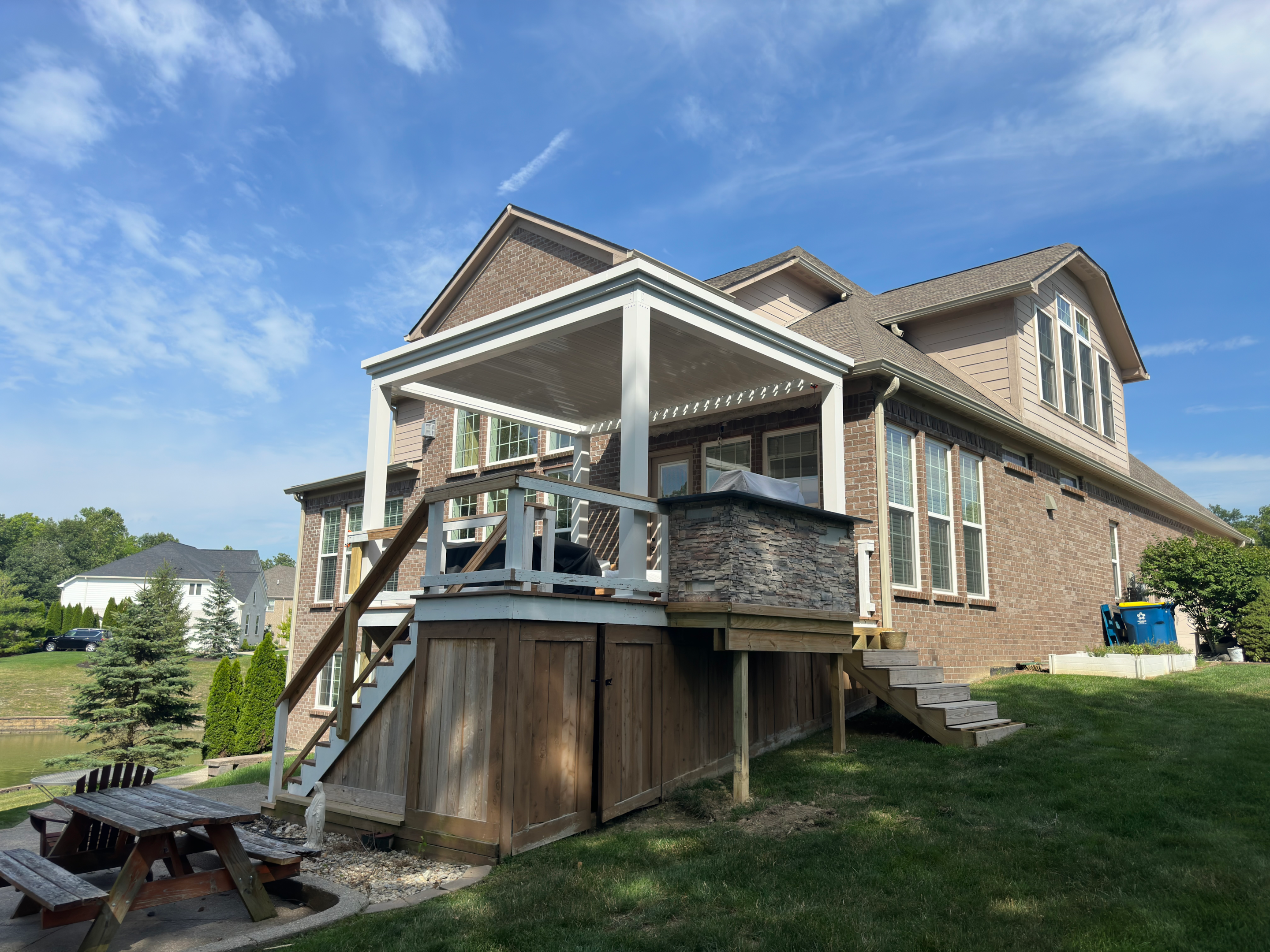 The best outdoor kitchen pergolas vary based on what style you plan to go for. This is your project to paint however you would like it, the outdoor kitchen is limited only to your imagination.
Wether you are looking to get an outdoor hibachi grill, or a simple outdoor smoothie station with a sink and fridge, there is no wrong choice. Tradition, modern, contemporary, rustic, and any other style can go with the pergola based on the customization options of color as well as trim.
Best Outdoor Space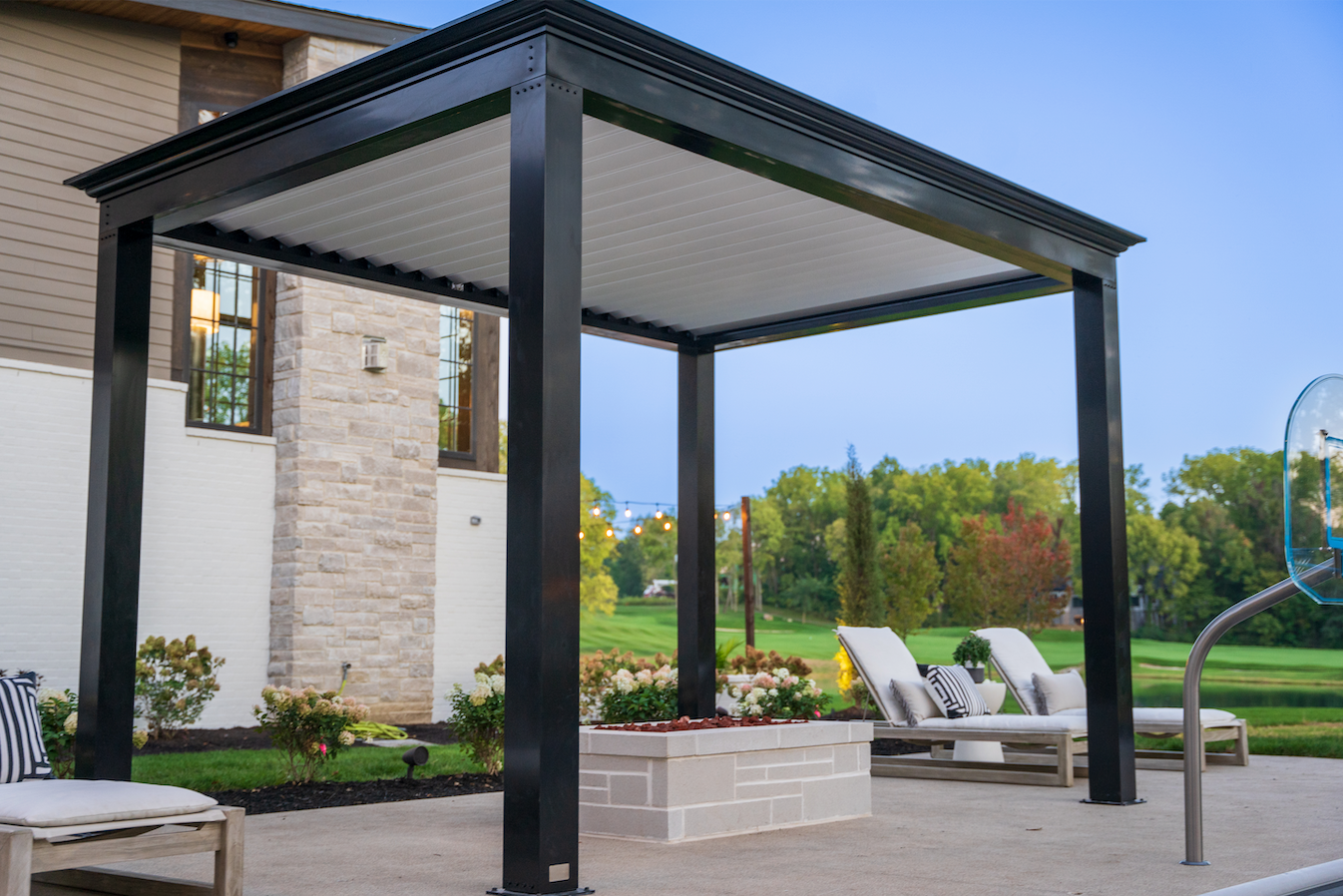 Outdoor spaces have been around since the beginning of architecture. In this modern time, here are a few of the best outdoor space concepts:
Outdoor Living Space
An outdoor living room serves a great purpose to allow for gatherings and large events. This can create an intimate space when you like as well as pure extravagance.
Outdoor Fireplace
Outdoor fireplace can allow for a year round place to rest. Wether it is cold out or not you can simply turn on the fire to increase the longevity of this space.
Outdoor Kitchen
An outdoor kitchen is versatile from cooking and hosting to intimate gatherings. The ability to create as well as host gives a large room for ideas and concepts.
Outdoor Dining Area
Wether a large table or a small table, an outdoor dinner can serve memorable meals and great moments. This could be a fine place to dine regardless of rain or shine.
Outdoor Furniture For Outdoor Space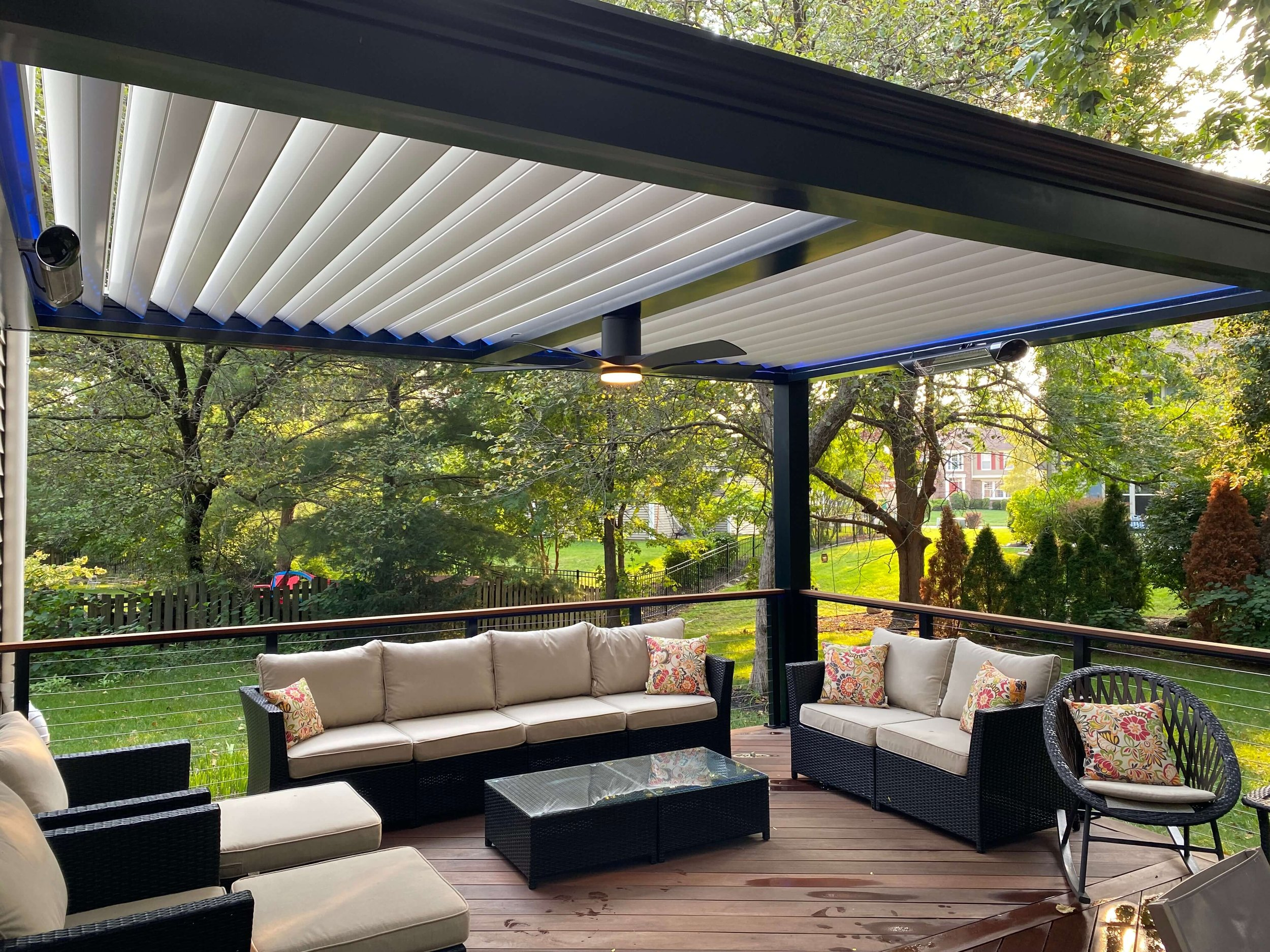 The best outdoor furniture for your outdoor space would be the ideal of furniture that can be durable through all weather conditions. Any good product is something that is built to last and maintains high function regardless of mother nature.
Just like great outdoor furniture, the opening and closing of the roof louvers allows for even further protection that can help maintain longevity. One of the added benefits of the pergola system is the ability to have sun when you like it and shade when you need it for protection from the elements.
Outdoor Kitchens Pros And Cons
The pros and cons of an outdoor kitchen vary based on where you would like to place it and what you would like to do with it as well. Overall though, the pros to an outdoor kitchen outweighs the cons by providing exactly what many are looking for. This is the delivery of a DIY Pergola.
An outdoor kitchen is highly versatile, you can have intimate spaces as well as grand events all within the same features. Allow yourself the ability to cook out and have a nice grill station as well as enjoy a simple drink with company by the bar. All are achievable.
Make An Outdoor Living Area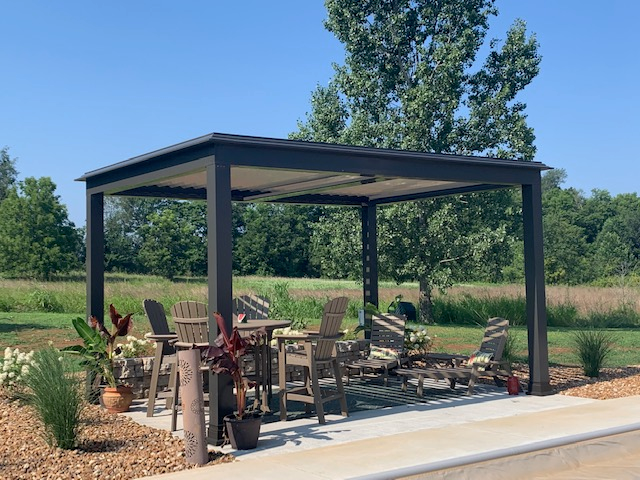 An outdoor living area like the one you see above can allow for more lasting memories made by you as well as your family and friends. As these summers continue to get hotter more and more people are drawn to getting sustainable shade.
Shade can allow you to open up to the sun when you would like and then close the motorized roof at any point as you would like to be blocked from the elements. This ability to have your cake and eat it too allows for long lasting memorable experiences with company uninterrupted by weather.
Outdoor Kitchen Space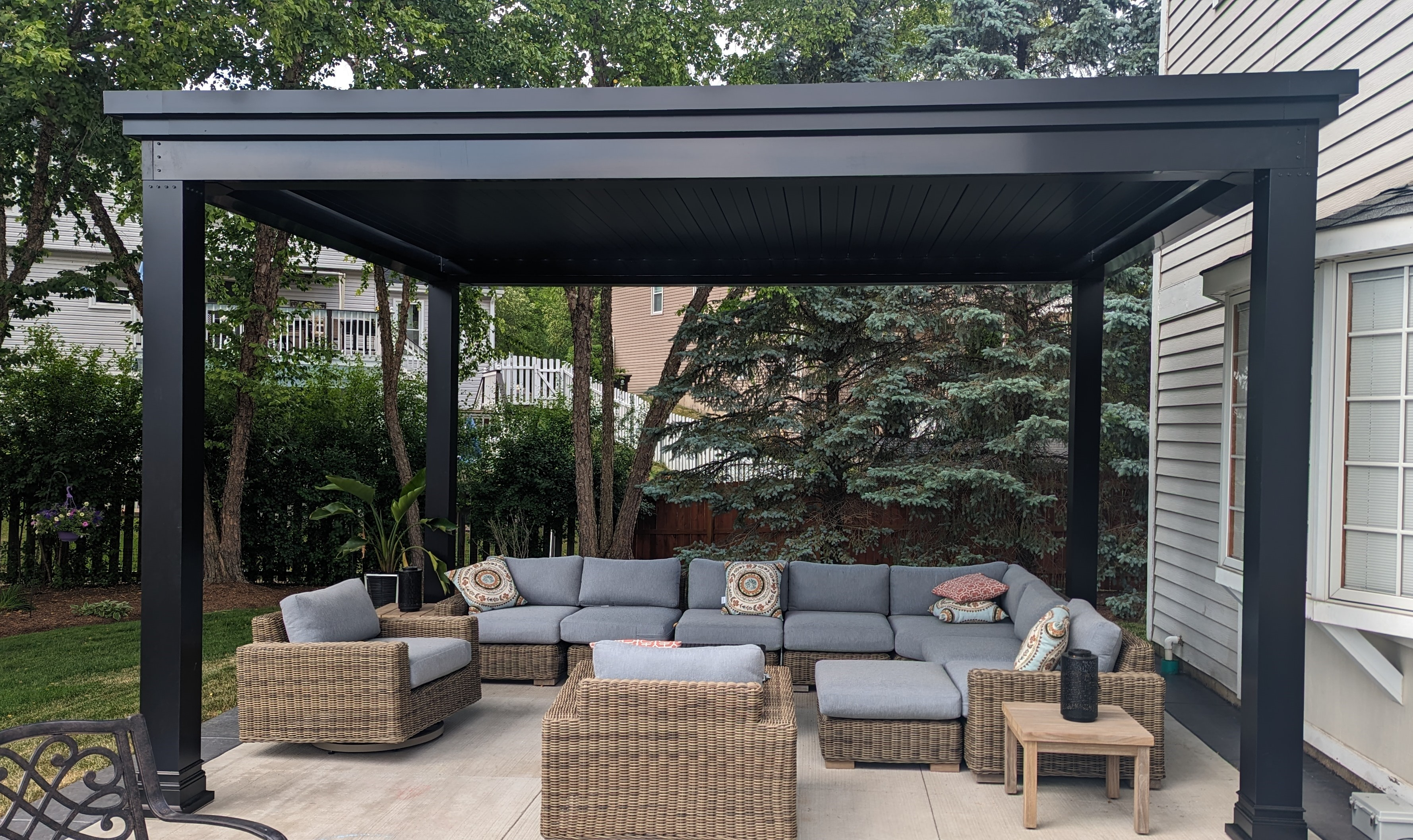 An outdoor kitchen space provides the ability to host dinner parties all the way to having a simple grill out on a football Sunday. Add food and beverage to any gathering with the ability to have exactly what you would like in your backyard experience.
Just like in the home, an outdoor kitchen can be one of the most cost-effective ways to increase home value. More so than dining rooms, living rooms, etc. the kitchen space with robust features can create a complete 180 for the energy of your yard space.
Your Dream Backyard Space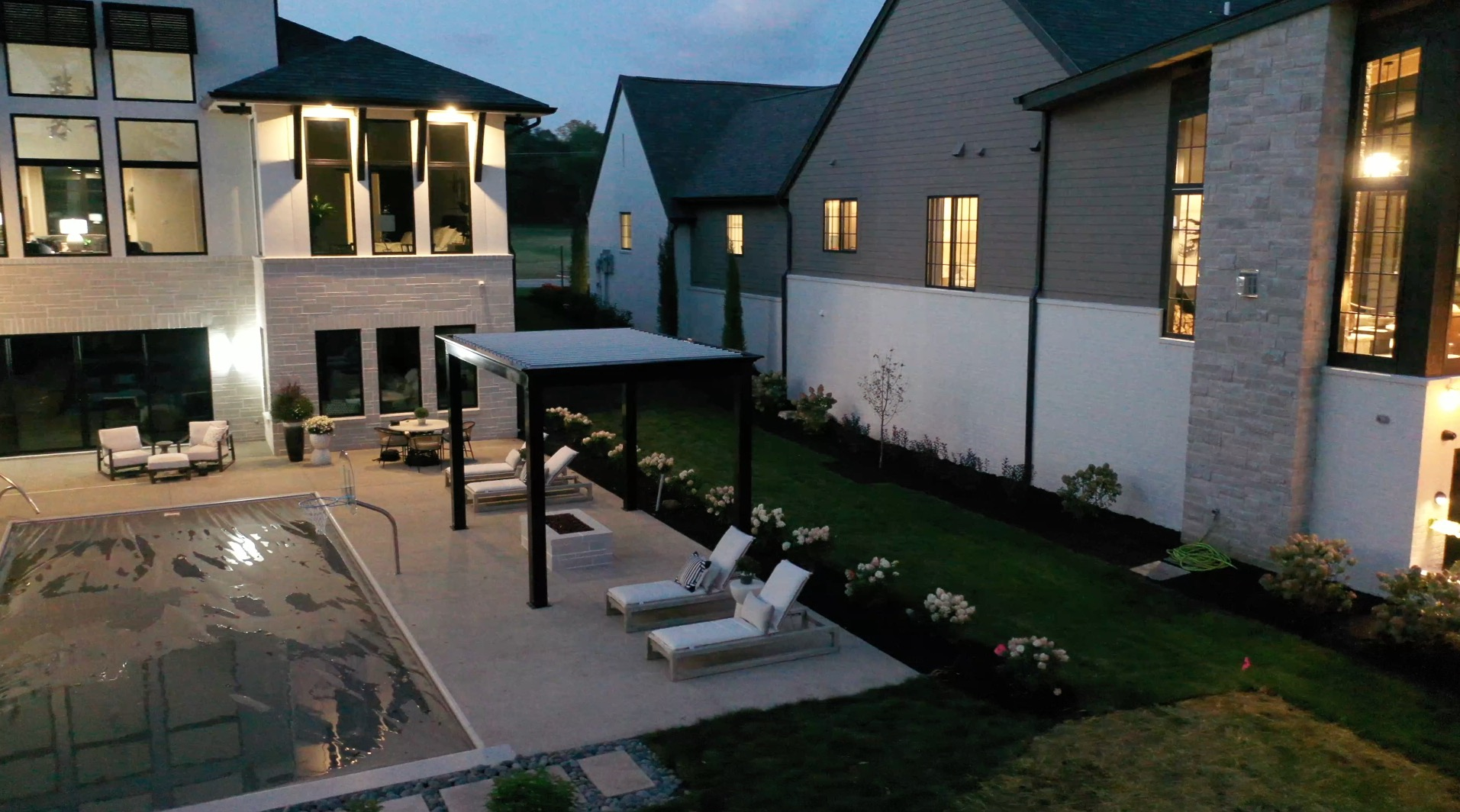 The most ideal backyard space is however you would like to envision it. Every perception is different, and in your specific circumstance you have the ability to create whatever you would like. An ideal backyard space to you may be different than anyone else and that is perfectly okay.
We take this into account as we factor the versatility and installation process of our pergolas. We realize every ideal picture is different, and look to create ways where you can perfect the exact ideal you would like to create your perfect space.
The Best Outdoor Kitchen Ideas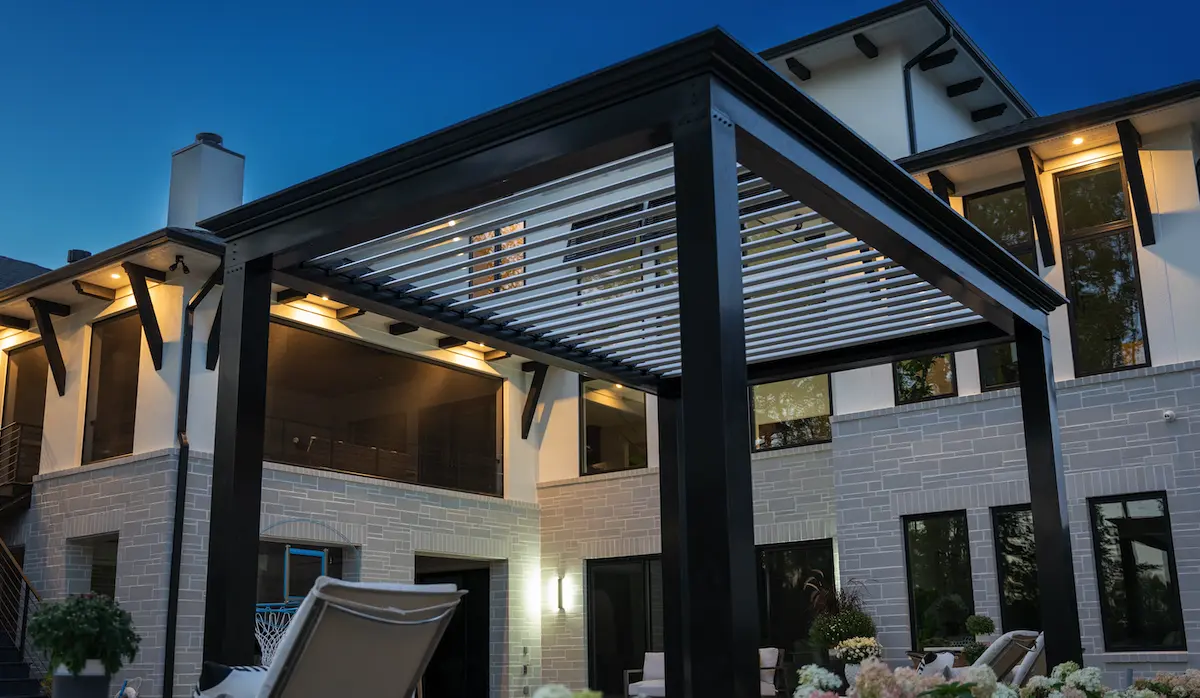 The best outdoor kitchen idea will co-align with what your exact vision is for your pergola. If you would like a kitchen with a brick pizza oven, you are able to create that reality. The idea you have in mind is limited only to what you would like as the DIY Pergola is made to be compatible with essentially anything.
This kind of freedom excites many as it allows imaginations to soar and create exactly what you would like for your experience. It is your picture to paint however you would like it.