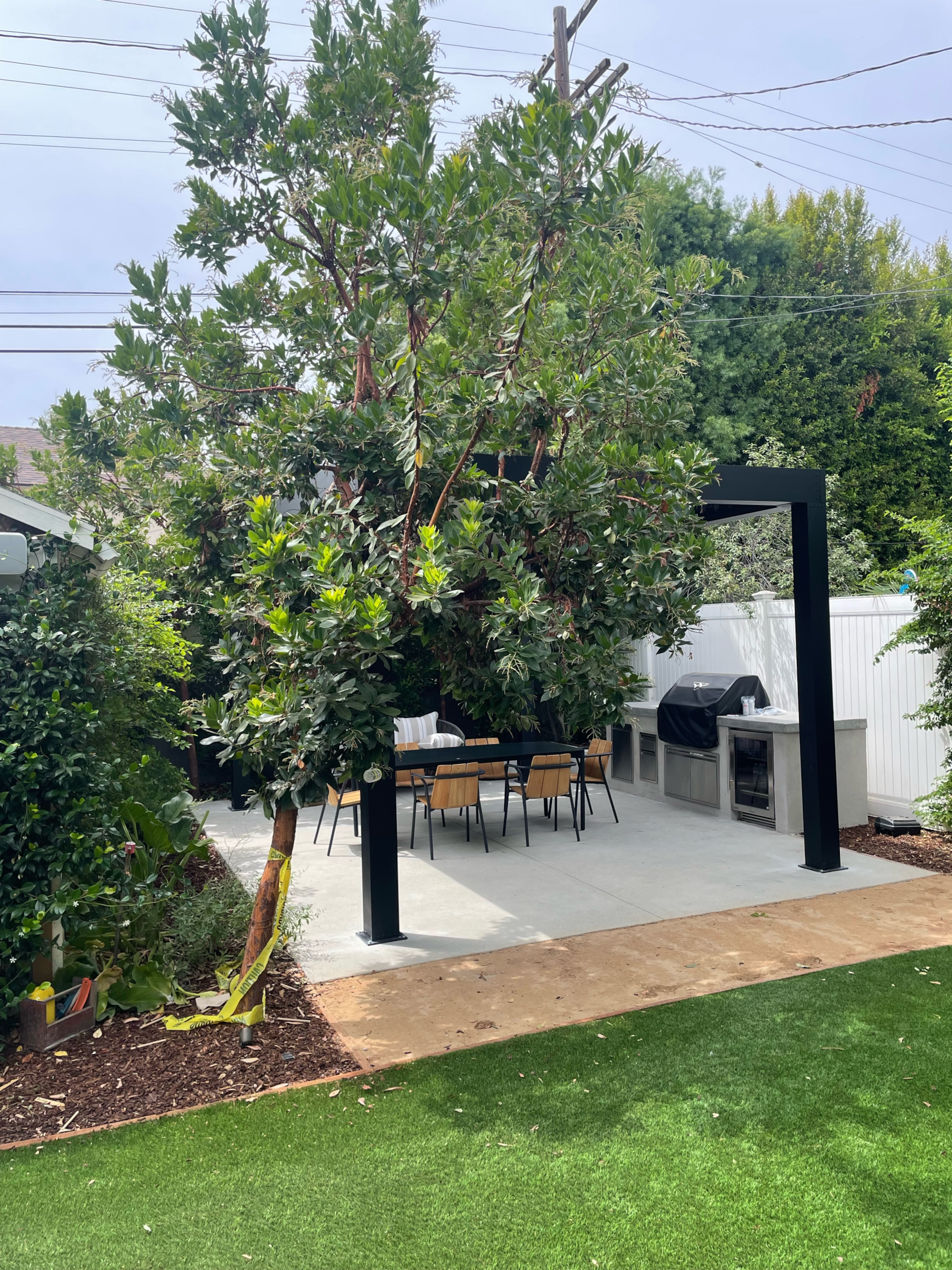 Listen To Audio
The best outdoor space is that which can be enjoyed with little to no maintenance at a high performance. Having a backyard oasis can create a relaxing home feeling that keeps you excited every time you come back.
Combine this oasis with lush greenery as seen in the photo and you get private luxury. The ability to make memories with loved ones or simply enjoy on your own is at you disposal.
The Best Outdoor Space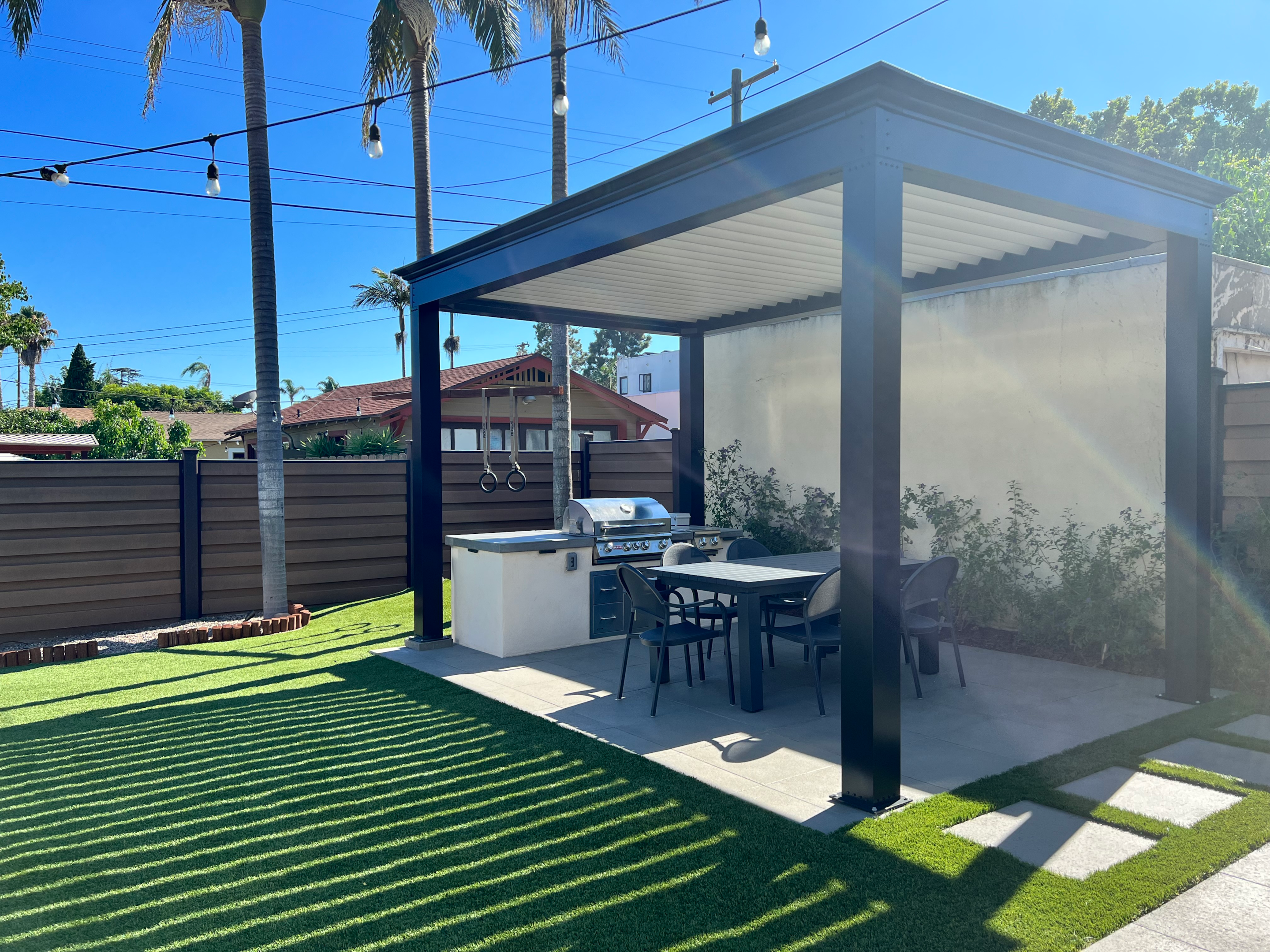 Your outdoor space is designed for moments. Whatever you envision can be created. Feel free to utilize outdoor furniture to further expand the space and get creative as you figure your luxury shade.
Outdoor structures have been popular since the beginning of human time. Pergolas were first seen as far back as Ancient Egypt. You do not have to be a landscape designer to create your luxury space. Find what works for you and get creative.
Your Backyard Oasis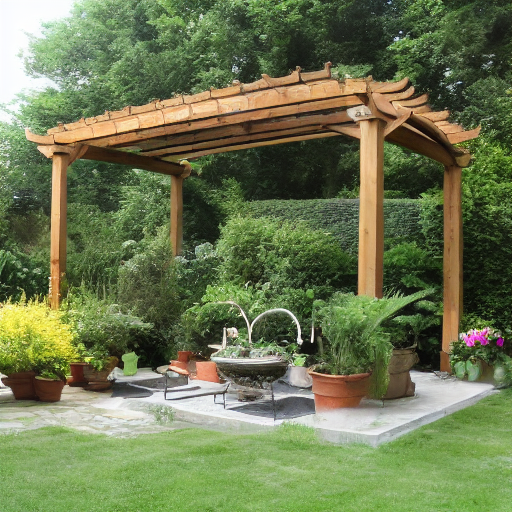 A beautiful garden with lush greenery can provide exactly what you need for your yard. Portable fire pit models have been added to garden pergolas to increase the luxurious feel. There are often several questions on what material is best.
Wood pergolas can tend to break down and rot as it retains moisture over time, this is even if it is treated wood as well. Vinyl pergolas can tend to weaken and snap from wind or weighted loads. This is why aluminum pergolas have been popularized for their weather durability and robust strength.
Outdoor Furniture For Your Own Backyard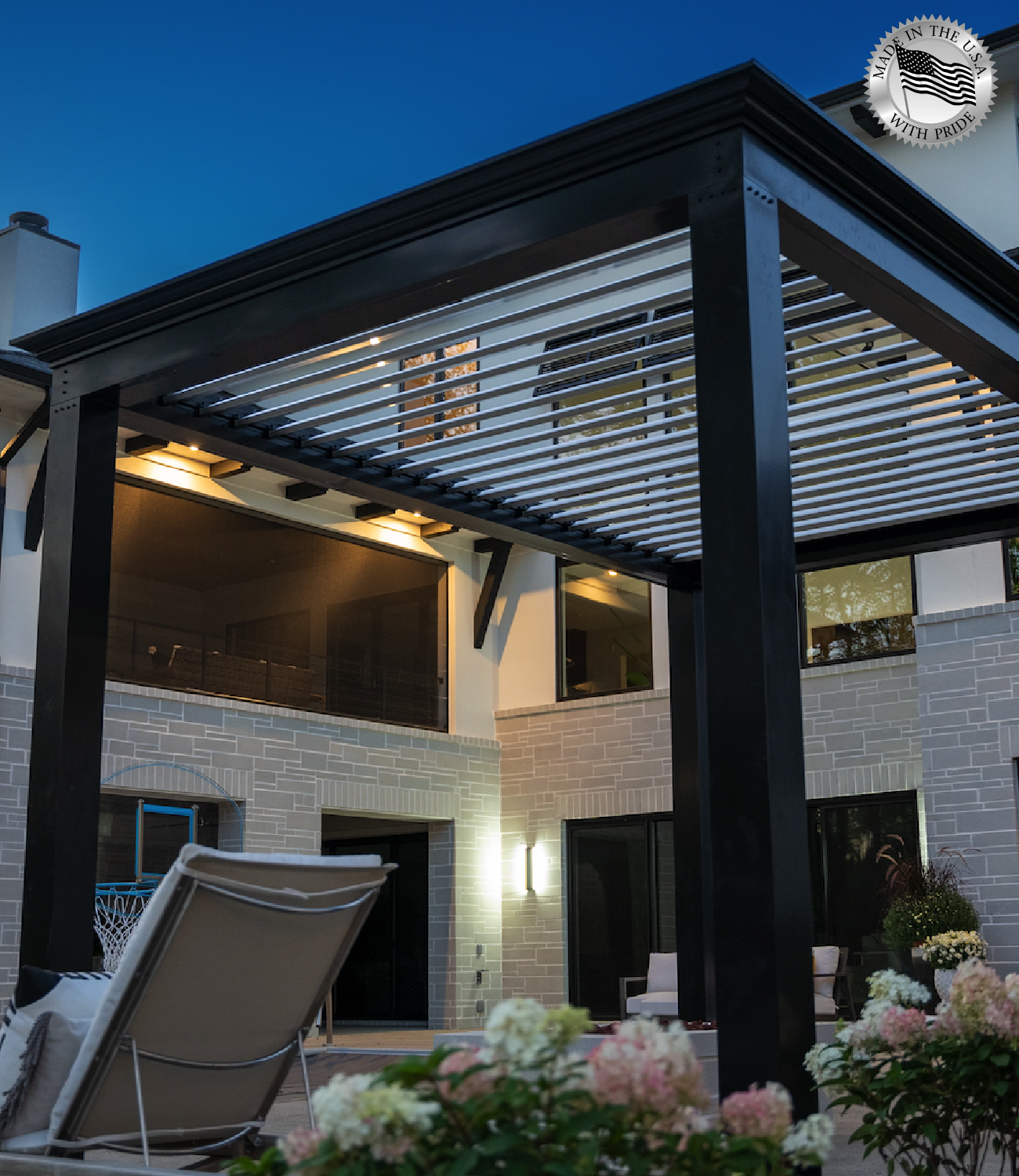 For outdoor furniture in your private oasis many want to combine their area with that of the natural surroundings. String lights, a water feature, lounge chairs, and more have all been utilized as great furniture.
If you are looking to build in furniture and take it to the next level for your own yard, make your pergola the focal point of your home experience. Feel free to build and outdoor kitchen or a built-in sitting area as many customers have a great experience with such.
How To Create A Relaxing Outdoor Oasis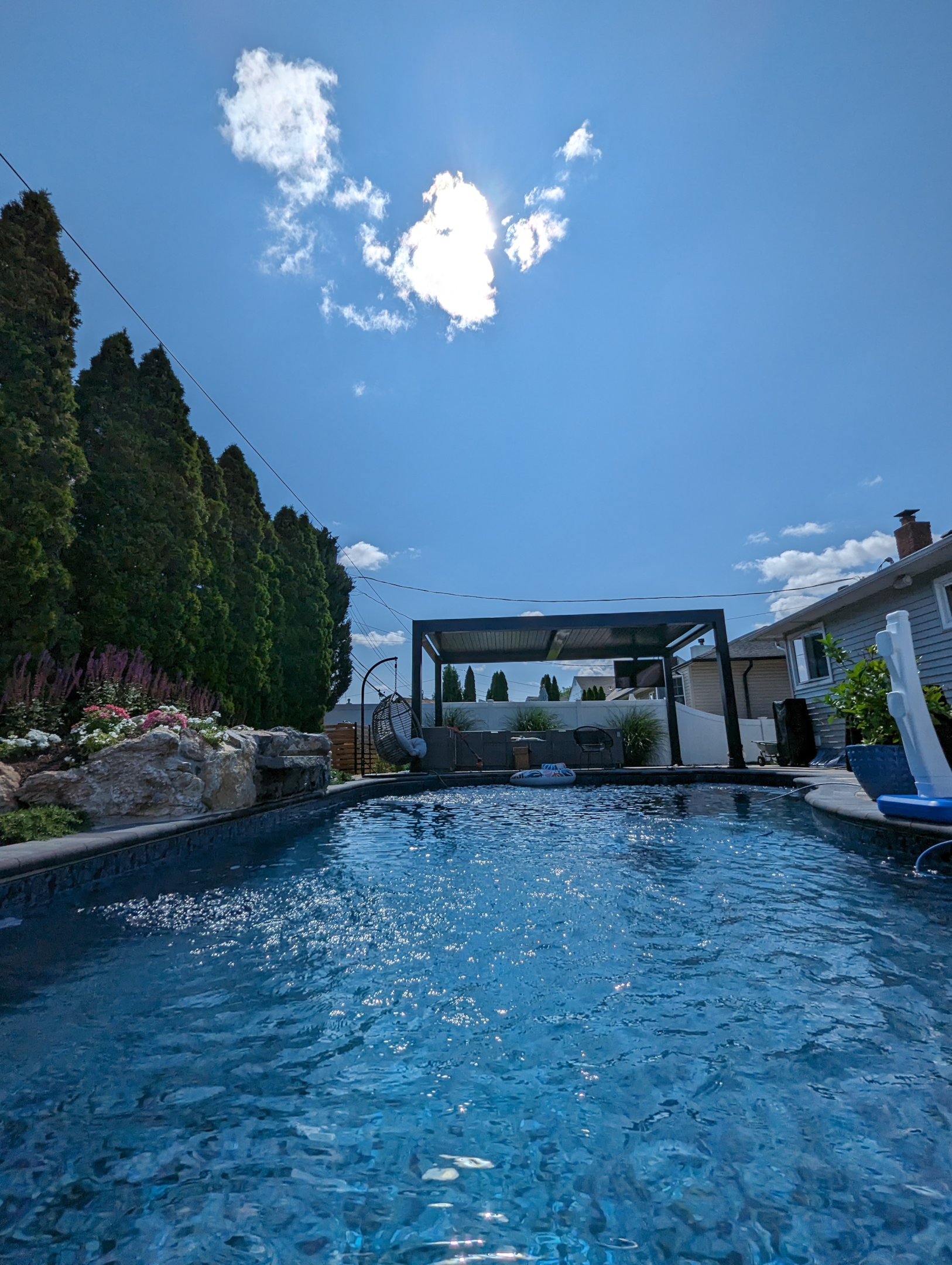 Create shade in the most luxurious way. A pergola kit is something you could see on a high rise apartment building, but thanks to the internet, you can now have one in your own backyard as well.
Enjoy an icy beverage in the perfect space or cook some chicken in a charcoal grill for you and some guests. These pergolas are used to create moments and experience the ultimate luxury with those you love.
Upgrade Your Outdoor Living Space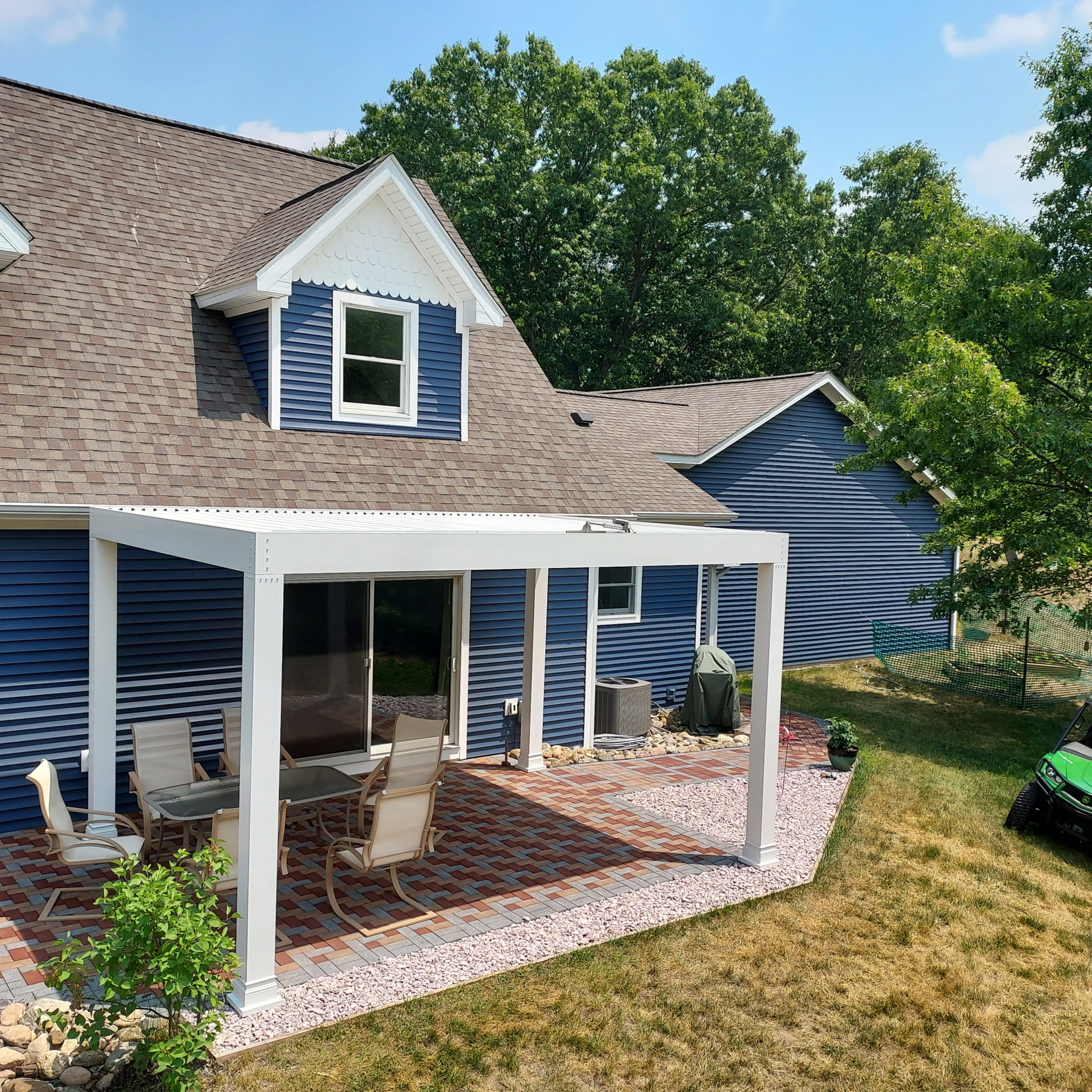 Dining areas have also been utilized with louvered pergolas that open and close to make an entirely weather-proof outdoor dining room. If it goes from a sunny day to raining, simply close the louvers and have the roof entirely water tight. Beautiful sunny day, open them up and enjoy.
Having versatility in your luxury can make all the difference at what you are looking to achieve in your yard. Overhead roofs in your structure help to create a low maintenance landscape design that allows for several purposes in one. Here are a few more ways to upgrade your pergola.
With A Hot Tub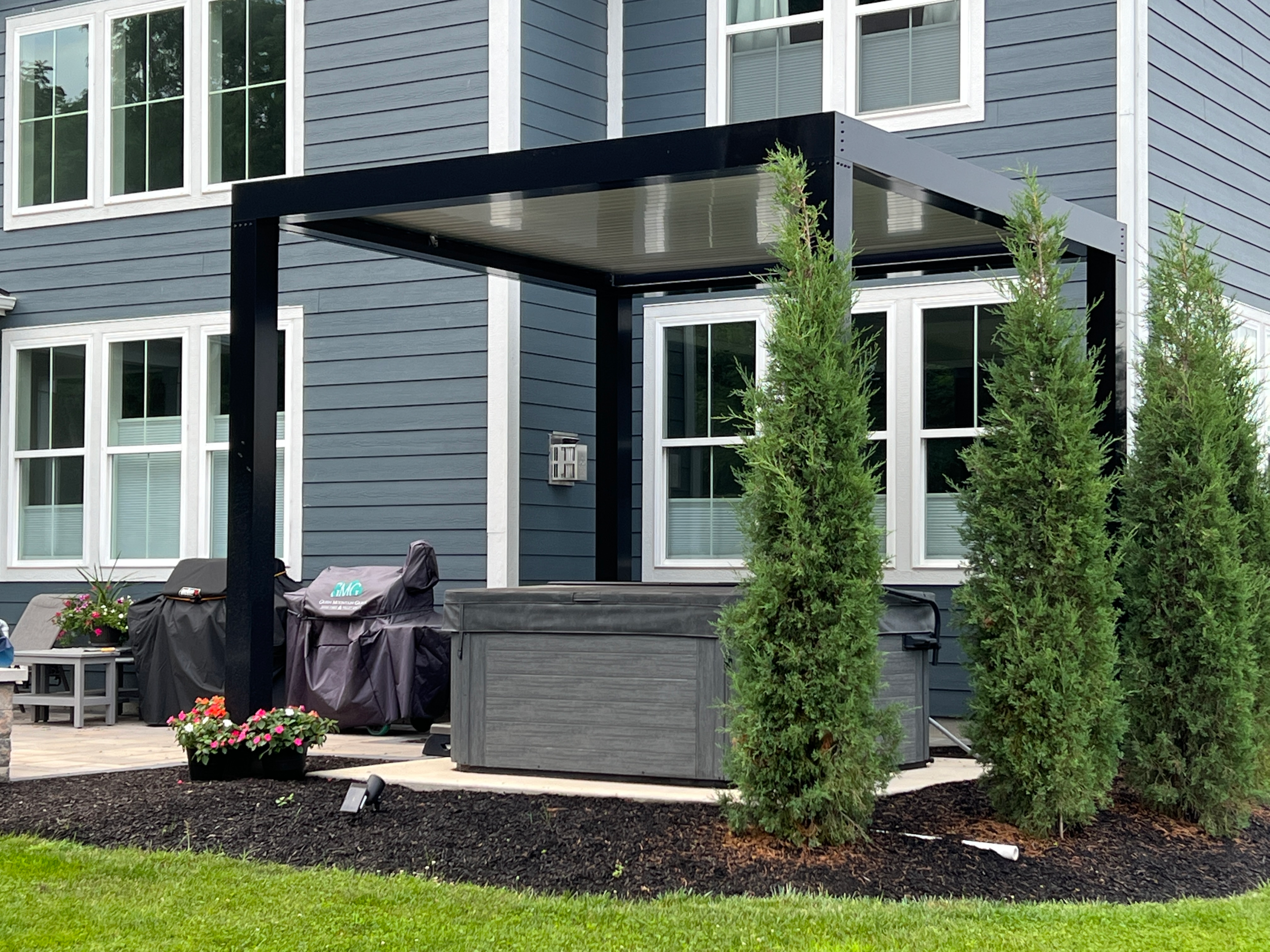 Having a larger spa can do great for upgrading your pergola. Many have utilized it for their hot tup and even have a trickling water fall come down from the pergola roof which they have DIY'd themselves. Enjoy the hot water in peace.
With A Private Swimming Pool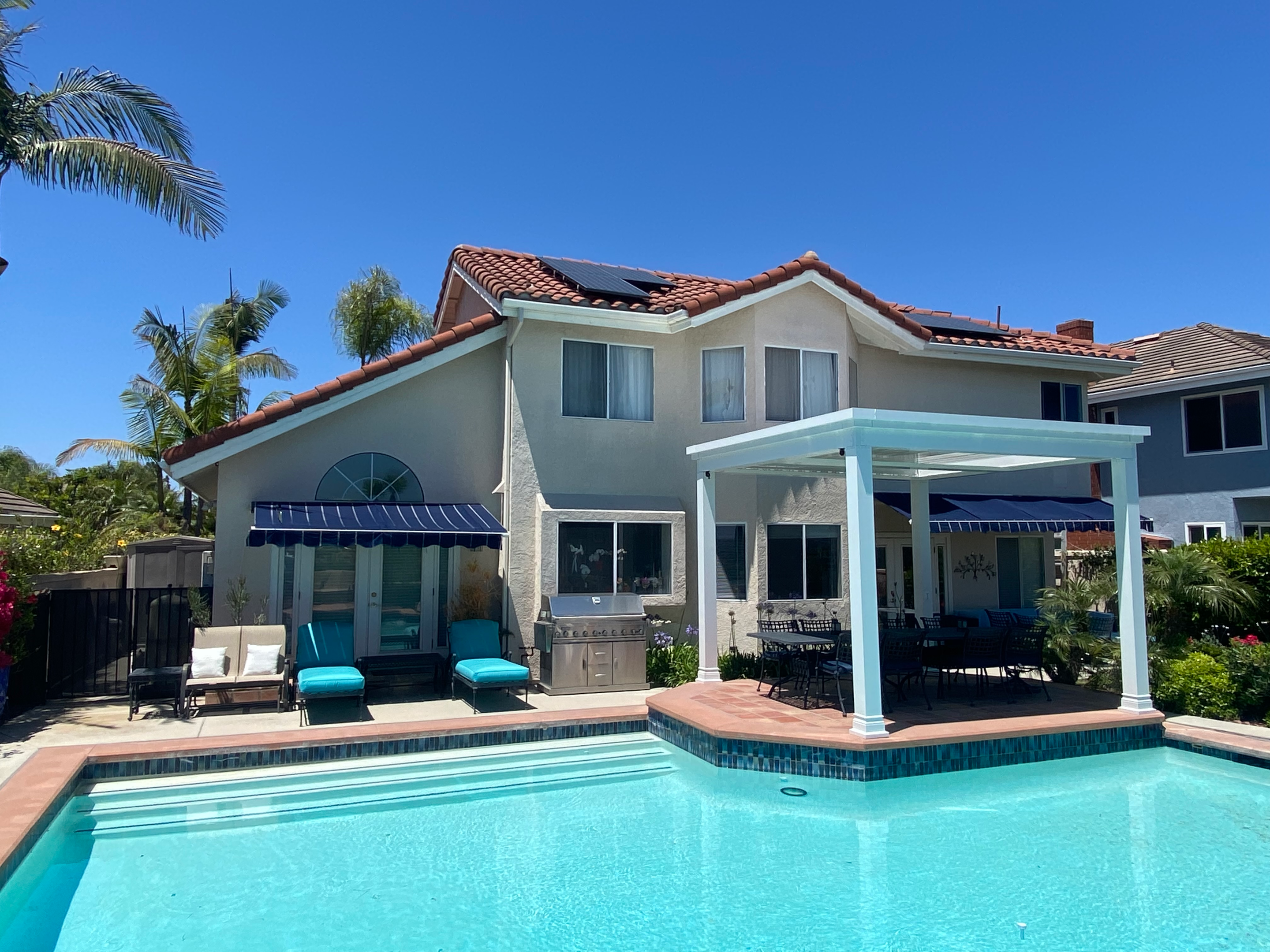 Additional seating by a private swimming pool with the soothing sound of the outdoors can play a great roll in for much needed shade. These separate areas combined to one creates further luxury.
With A Relaxing Outdoor Room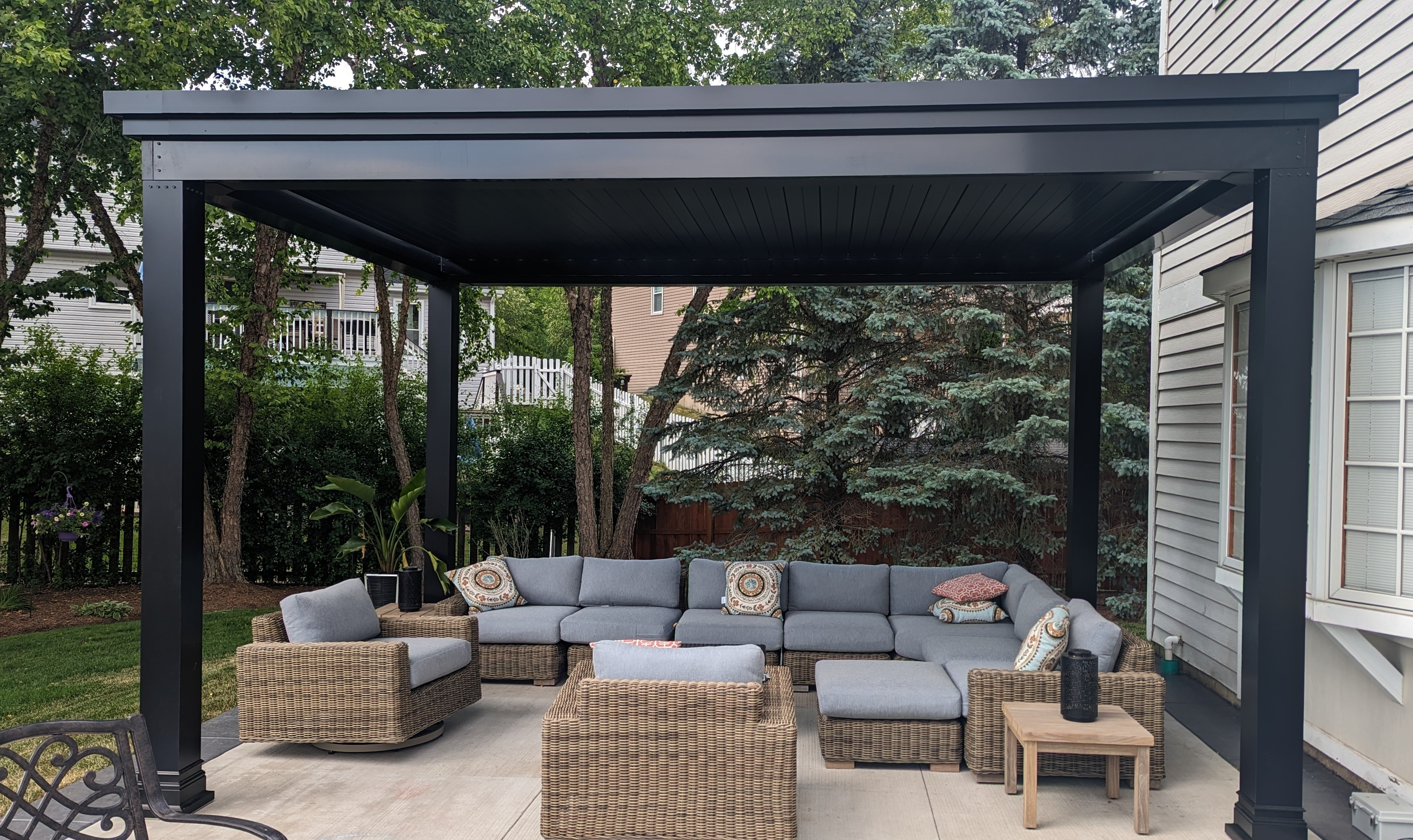 Comfortable seating with string lights can create a warm nest for your outdoor area. Chaise lounges can create even further luxury to the feeling.
With An Outdoor Fireplace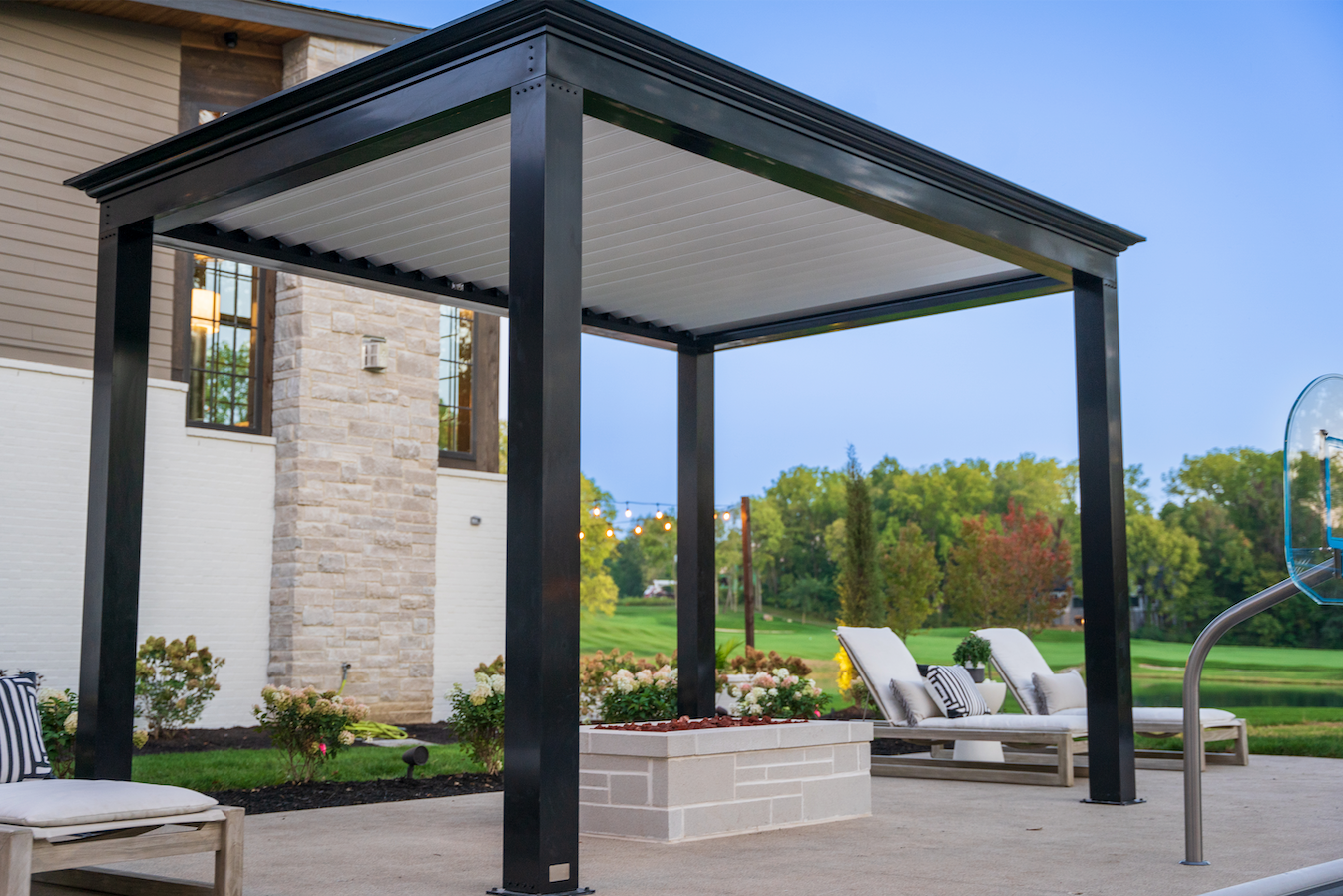 Like a hot tub, an outdoor fireplace can warm you up exactly how you would like. Backyard ideas are open to whatever you envision with your freedom.
Fresh Air For Your Yard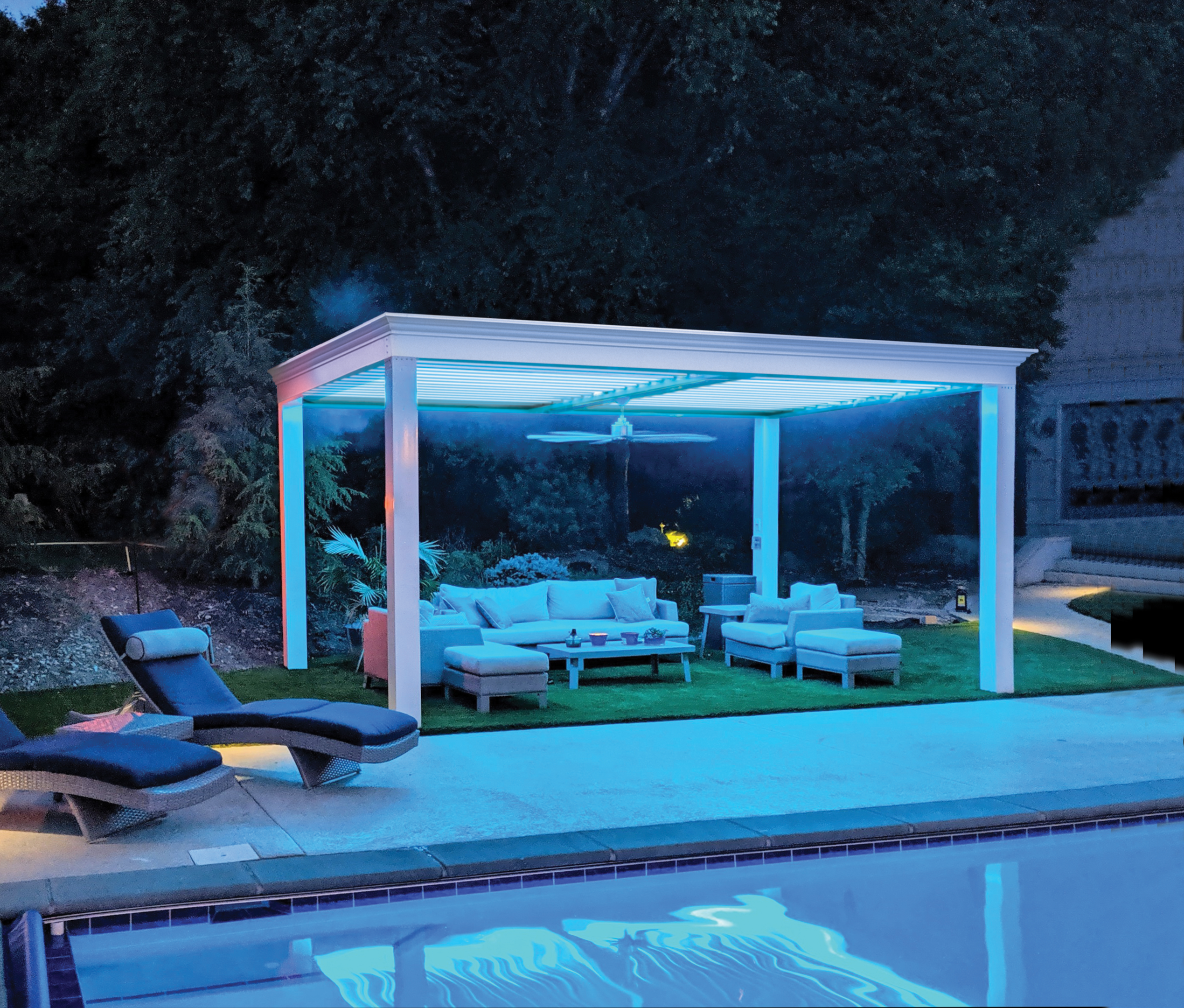 Wether installing on a wooden deck all the way to a turf floor as seen above, your pergola can be a great place to enjoy the fresh air. Year round outdoor activities provide limitless space to host.
Find exactly what fits you best for your space. If you are looking to install LED lighting, you can do that. If you are looking to add a fan, you can do that as well. This is your project.
The Best Relaxing Outdoor Space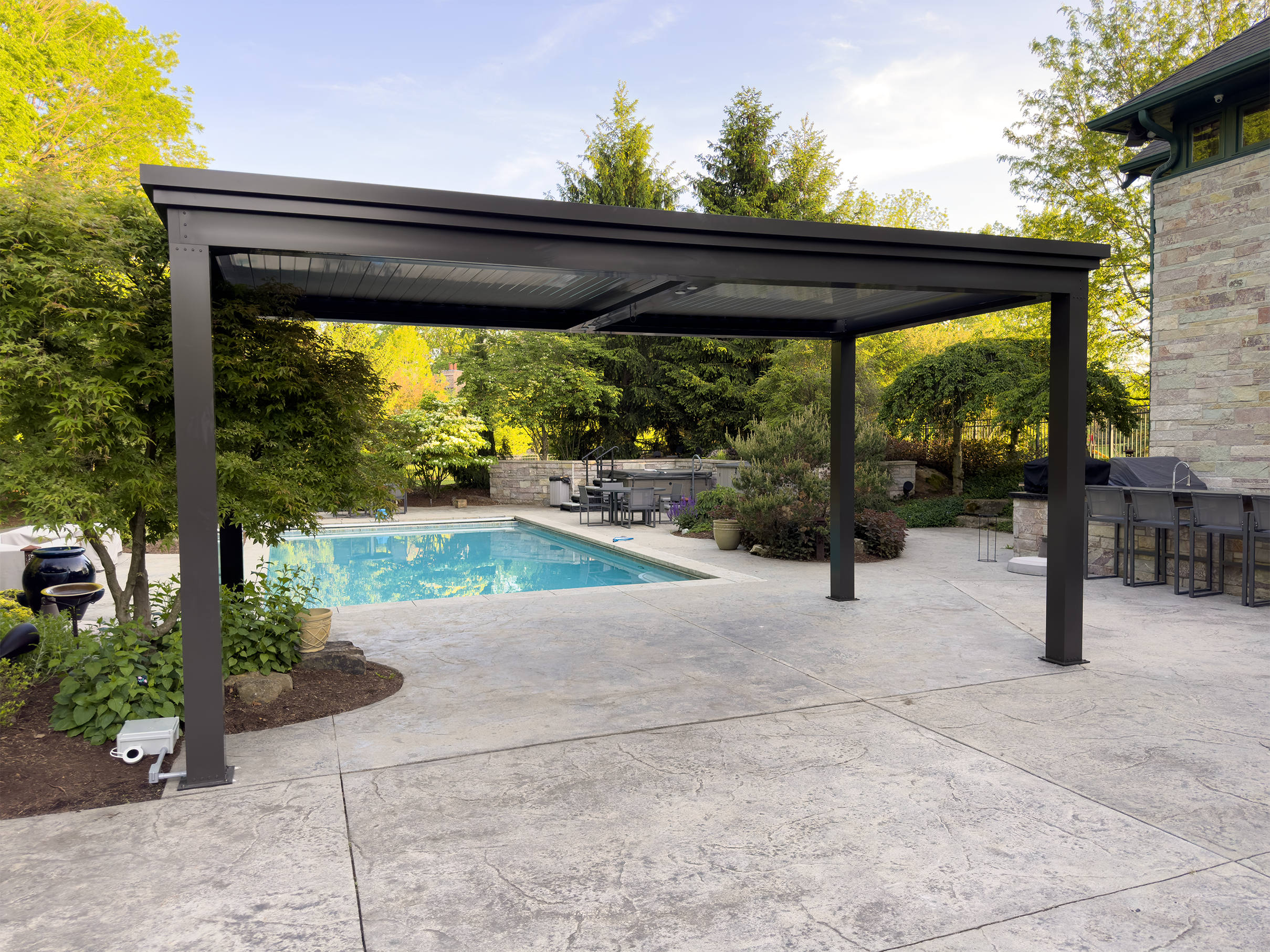 The best relaxing space in you yard can do just that for you, provide relaxation. Relaxation comes with simplicity and ease of use, that is exactly what this is designed for.
With a long warranty to get exactly what you need, this will provide anything and everything you could imagine. Relax and enjoy with essentially no maintenance.
Outdoor Seating For More Relaxing Backyard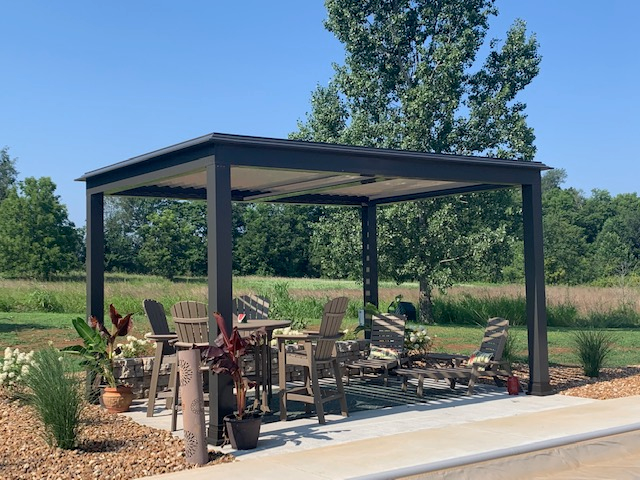 A more relaxing backyard is a great backyard. And it will add more value to your home as well. This makes a great investment for your backyard.
Create your local nursery for moments in your backyard and enjoy this luxurious area. Even the sight of your horizon and find what you need.