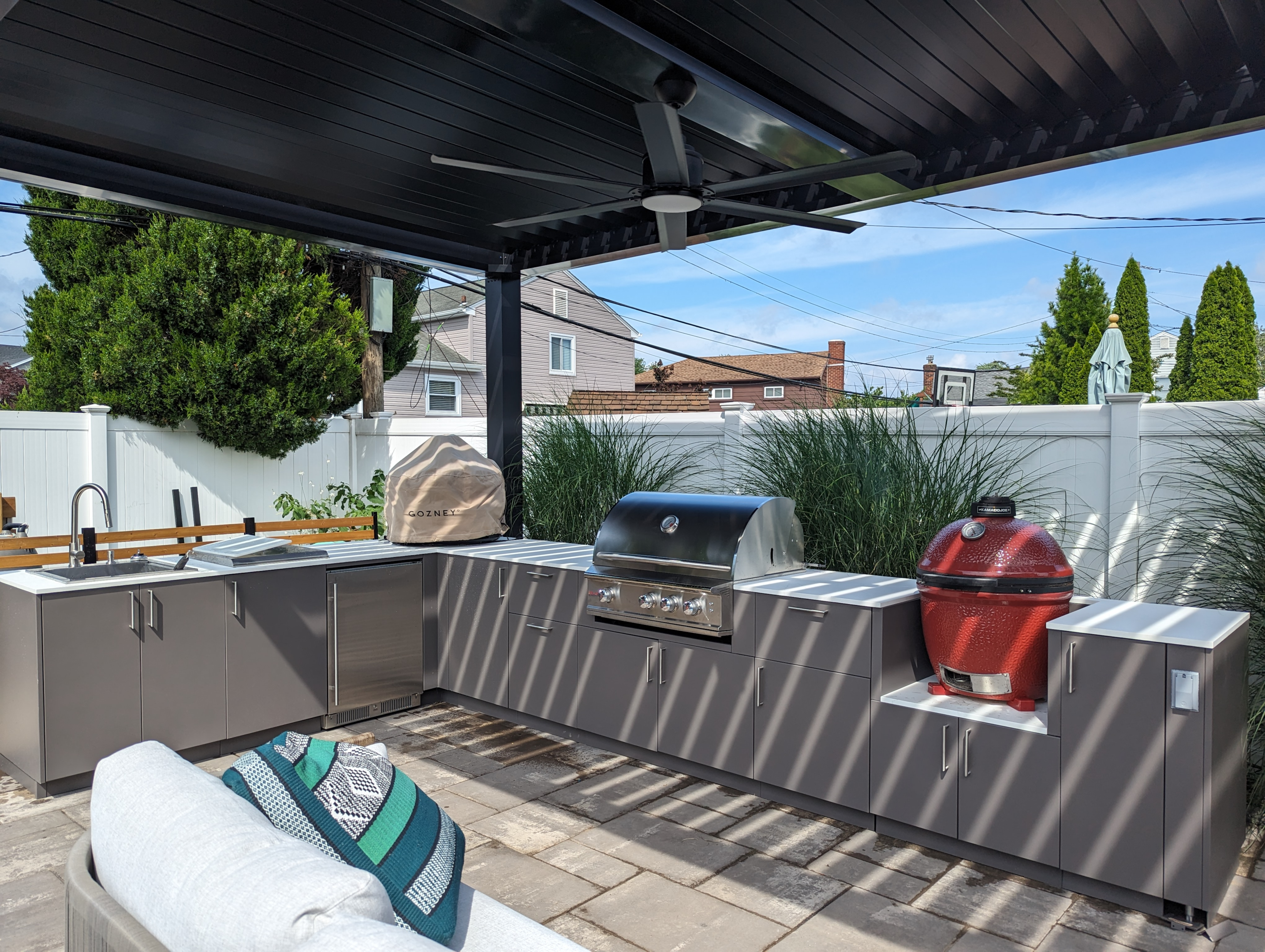 Are you looking to reinvent your backyard or outdoor space? Maybe you already have a great space you are looking to enhance or possibly you are needing to entirely start fresh with a complete yard makeover.
There is only a million different ideas out there, let's dive into some of the best ideas that could be the perfect fit for your area.
Together we will cover your outdoor space, outdoor kitchen, dining, and living spaces.
Table of Contents
Outdoor Space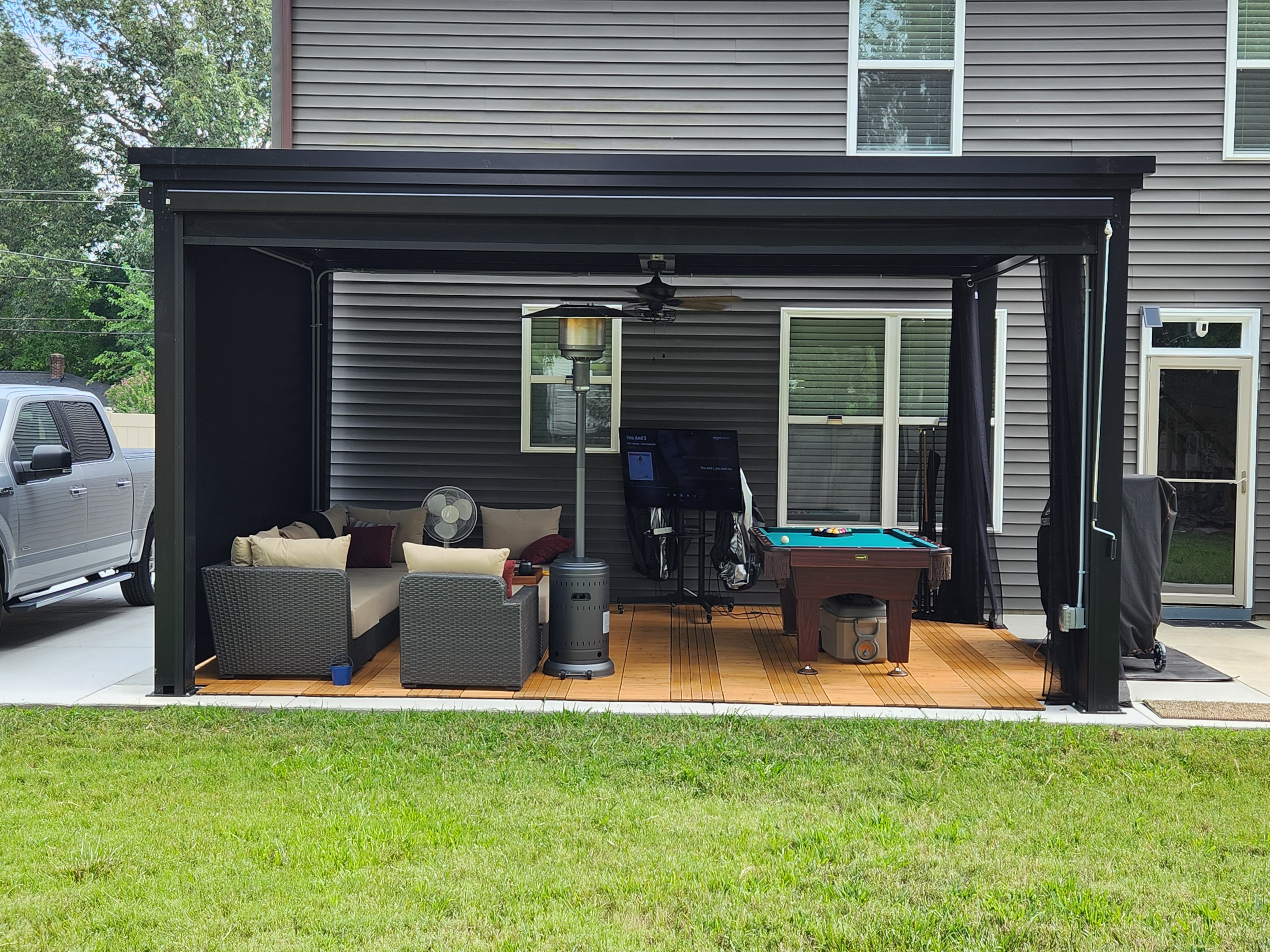 Your outdoor area should be more than just a backyard with some grass or trees. This after all is the great outdoors we are talking about. Your area where the grill area is, where the pool area gathers the family or friends.
Hosting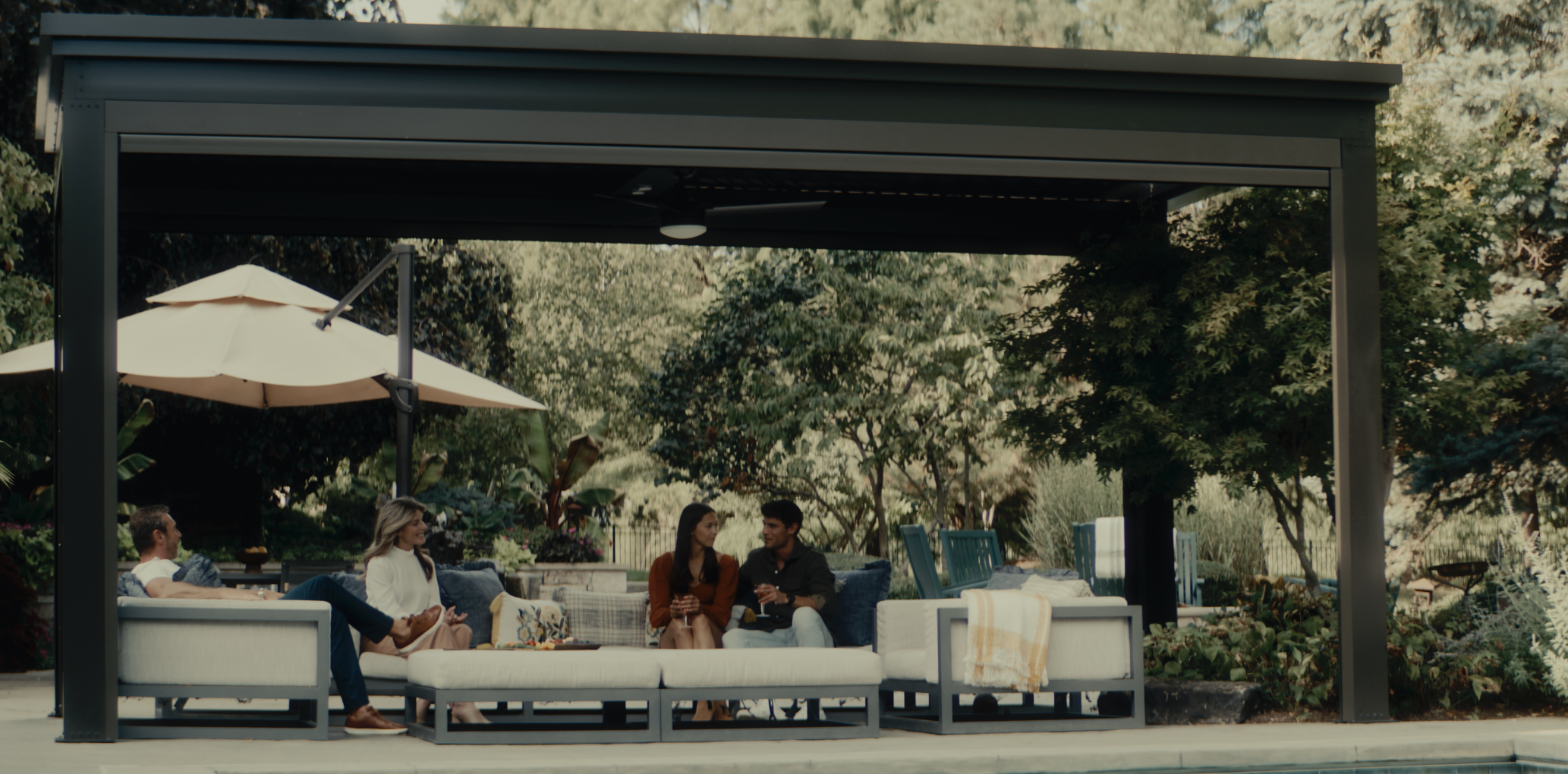 Hosting gatherings brings together friends and family. Whether small or large gatherings, ensuring that you have the area designed and prepared for entertaining is of most importance.
Space Matters
Does your patio space have easy access? How cozy is your seating area? These are some of the many small pieces that make a huge difference. The most valuable detail to having an incredible outdoor entertaining area is space, and seating. Gathering 2 people or 10, it is surprisingly easy to host with the correct space.
Outdoor Kitchen Space
Let's dive into what arguably could be considered the most important space in the backyard, the outdoor kitchen our even an outdoor bar. This space can be the next place you are grilling burgers o your stainless steel appliances like your gas grill or setting up dinner for your family in the prep space next to the grilling station.
Any space with a gas grill is a good start, while it doesn't take a microscope to detail to make an enjoyable kitchen space, it is nice to host friends and family and receive complements on the hard work you have put in to make a great outdoor space.
Creating an area specifically with kitchen oriented purpose adds not just convenience but a high end feel to it. Let's look at some ideas and images that customers from The Luxury Pergola have shared.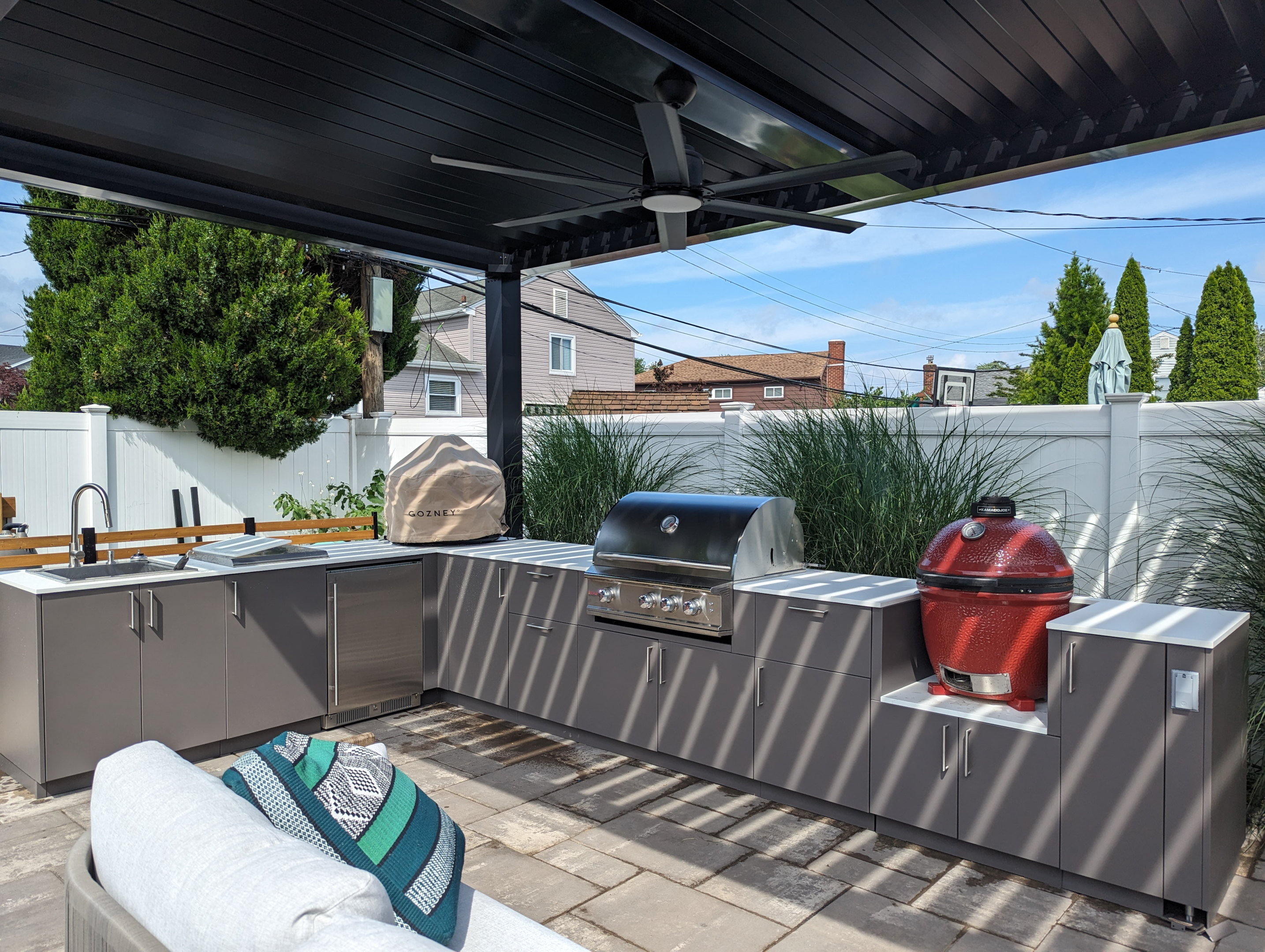 In this First Photo you see a modern outdoor kitchen with stainless steel and great storage with a perfect ceiling fan for the space. This fan/light is mounted on the Center Beam that The Luxury Pergola has available with their Kits.
The prep space in this cooking area on the patio is incredible with so much countertop space and large storage space options and a built in glass grill is a nice touch.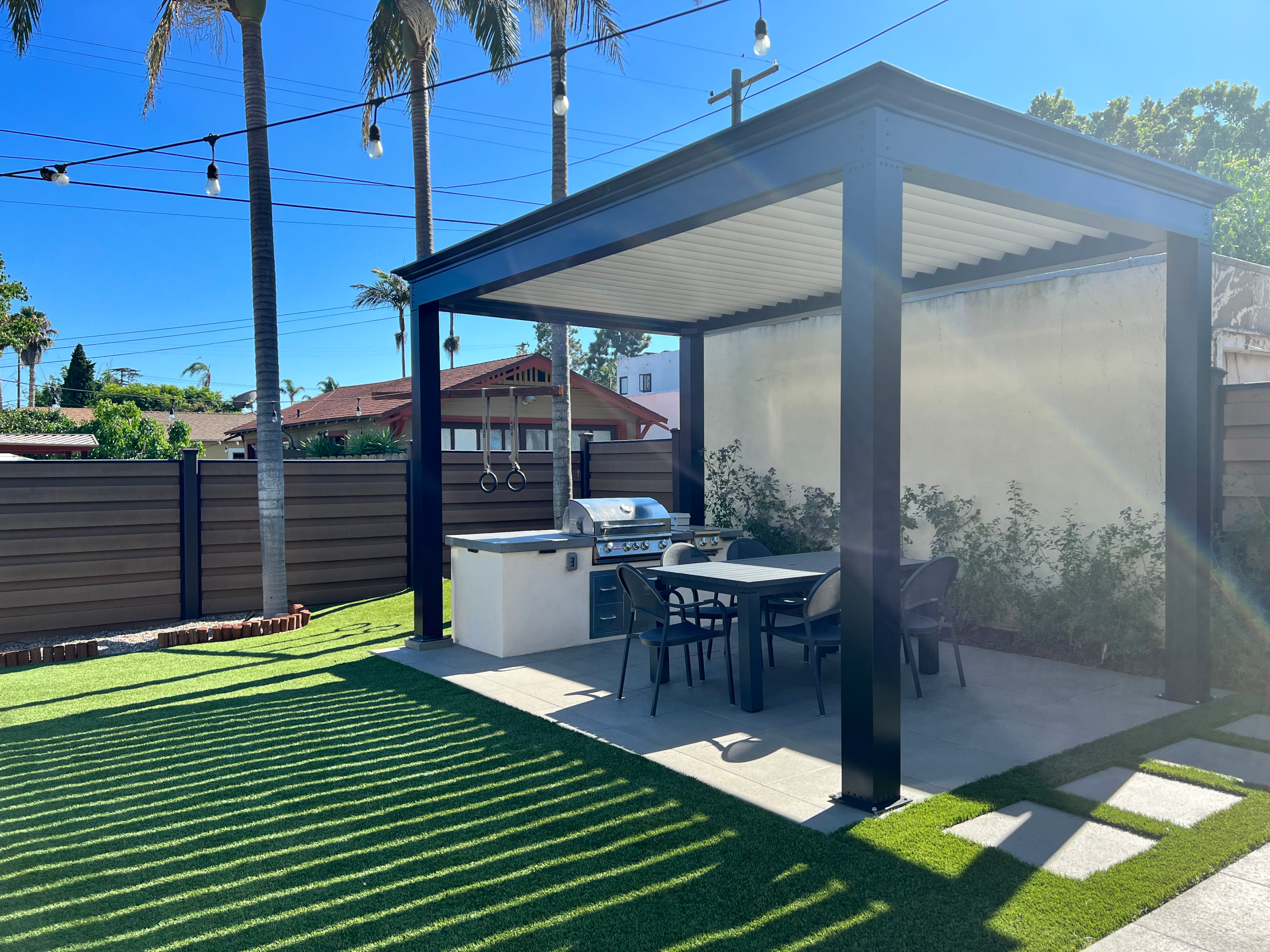 These are some great cooking areas! Notice the convenient access for the grilling station in both photos. keeping an open patio space with your outdoor kitchen designs is vital as this is after all the main focal point.
In this First Photo you see a modern outdoor kitchen with stainless steel and great storage with a perfect ceiling fan for the space. This fan/light is mounted on the Center Beam that The Luxury Pergola has available with their Kits.
Built in Lighting
What is a party if you can't see? Obviously we need to make sure we take a look at what lighting options are available, how are you able to access your outdoor kitchen cabinets if you can't see where they are! Notice with the two photos above there is a ceiling fan in one of the pergola units and none in the other.
Both photos are utilizing different ideas to light their outdoor living area. Deciding what your purpose for the space is can help you decide what the lighting options are best for the area.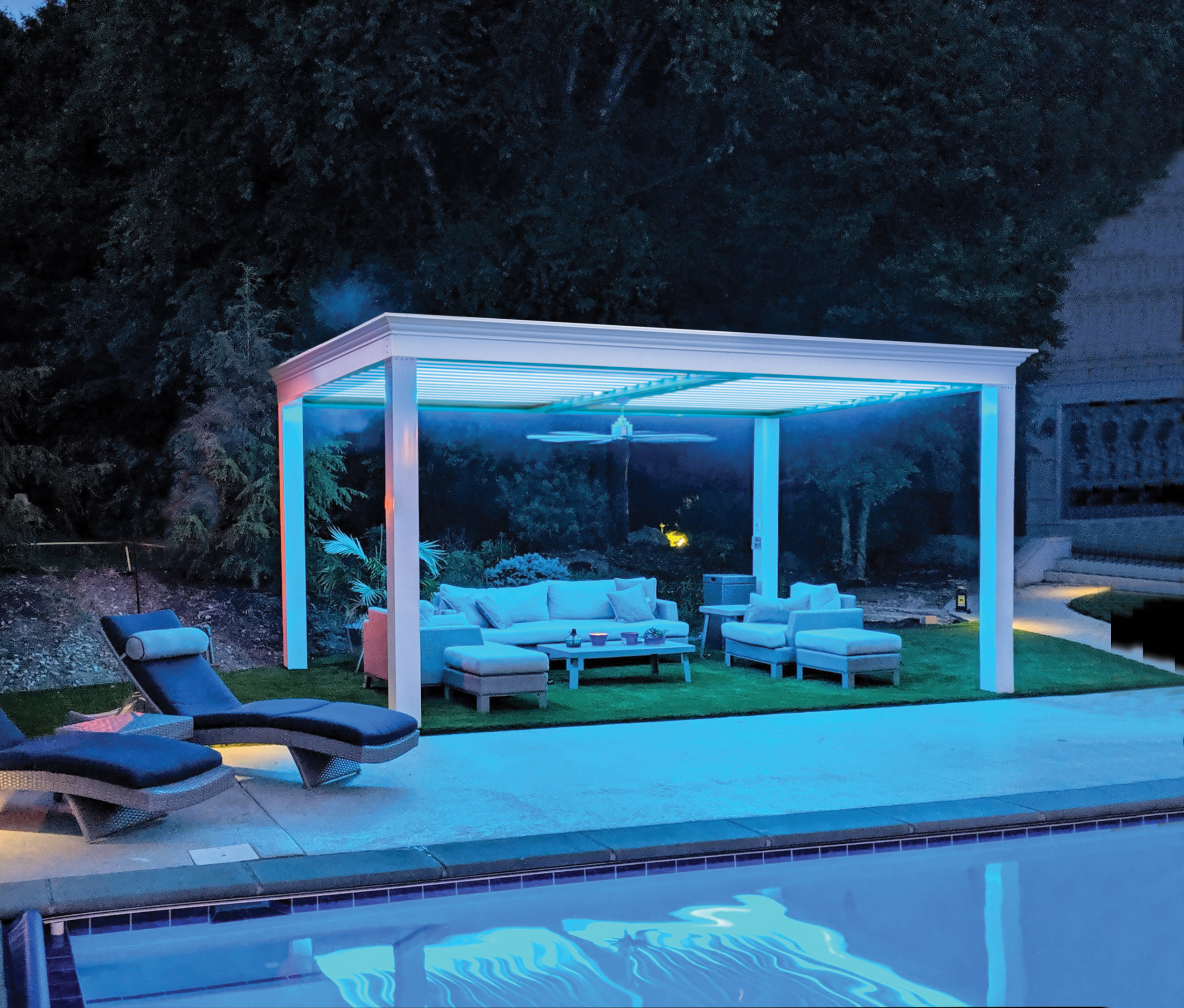 If you are looking to use this space for nighttime events you may want to invest into great lighting to ensure everyone can see and safely use the space.
An especially important is good lighting when you are creating an outdoor cooking space or with outdoor kitchens in general.
For obvious safety concerns good lighting when working with open flames, heating sources or sharp knives is very much necessary. There are some reading pieces entirely built around lighting your pergola space you can read here.
Outdoor Kitchen Ideas
Now that we got started on outdoor kitchens i'm sure you're interested to know more about outdoor kitchen spaces and outdoor cooking. Let's dive into some great tips and points of necessity with these types of spaces.
Purpose

We don't need to over think this by any means. Let's simply start by thinking what does my indoor kitchen do? The space to prep meals, cook meals, and clean after meals. Keep this in mind when designing the layout of your outdoor kitchen for all your outdoor cooking needs.

Meal Prep

Having a good prep area to help prepare the meals to come is always nice. This helps eliminate clutter and mess but also gives more room for you to entertain or have your guests even bring food when people are pitching in.

Cooking

Your cooking area is the most important of all. Whether it is an outdoor pizza oven fully made with brick or a built in grill that's shiny and stainless steel you need to make sure this focal point of the space is done the right way.

Space

Don't forget to leave yourself some room! don't create a tight space area that isn't enjoyable to walk around in or move passed one another.
Luxury Pergola Outdoor Kitchen Ideas
Outdoor Dining Area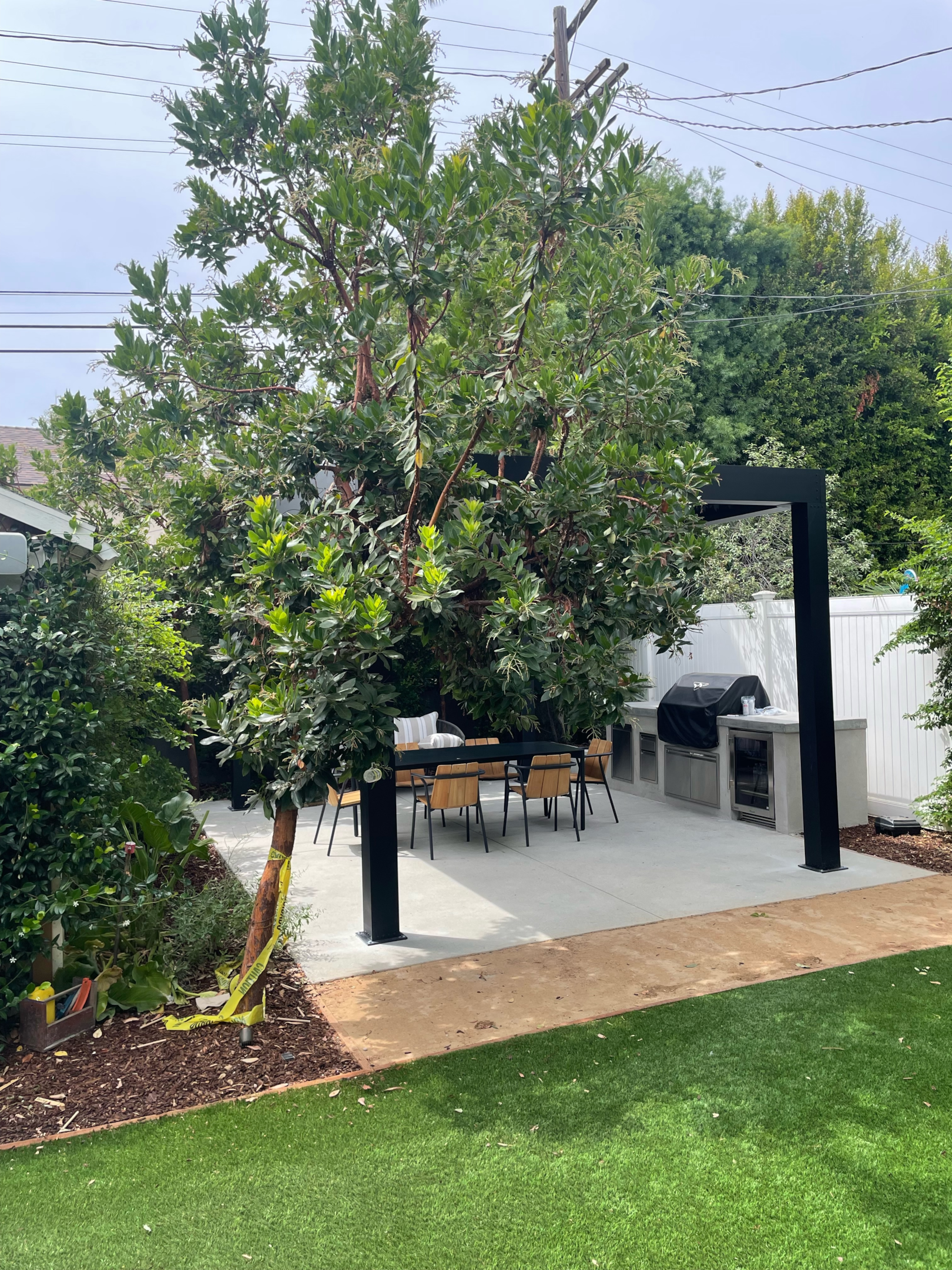 Your backyard outdoor space doesn't have to end with one area. Think of all the available options you have in your backyard. Maybe you have some space for people to gather and enjoy company around a fire.
As we just went over a space dedicated to cooking the meals of the evening. Well, if there is room in the budget of space, one great addition can be the outdoor dining area.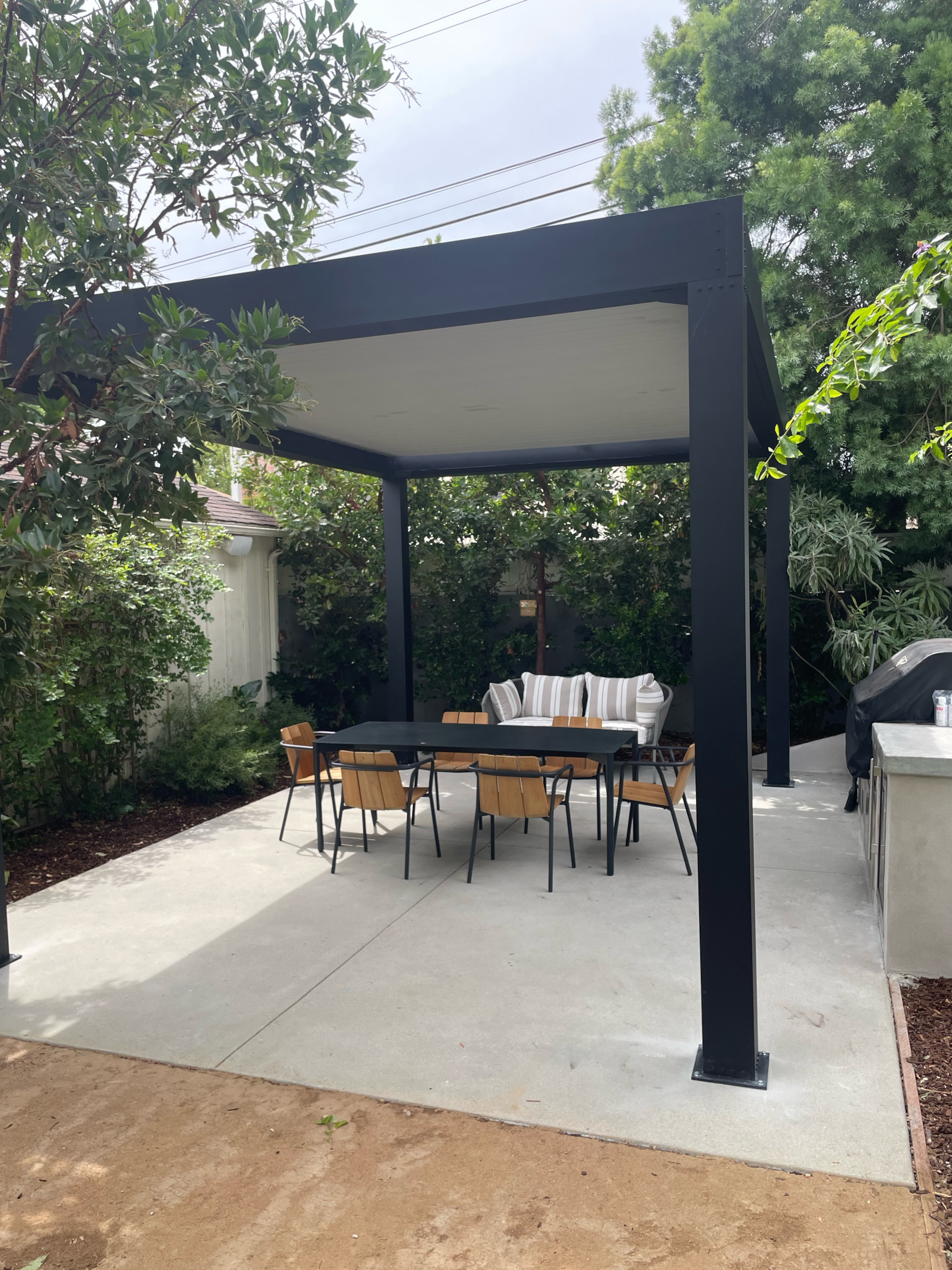 Your outdoor patio kitchen designed area can be perfectly complemented by having a matching or indifferent dining space to go with it. But what goes into creating the perfect outdoor dining experience?
Keeping it simple is never a bad direction to move into. You don't need to overthink this process, you can even compare your indoor area and replicate.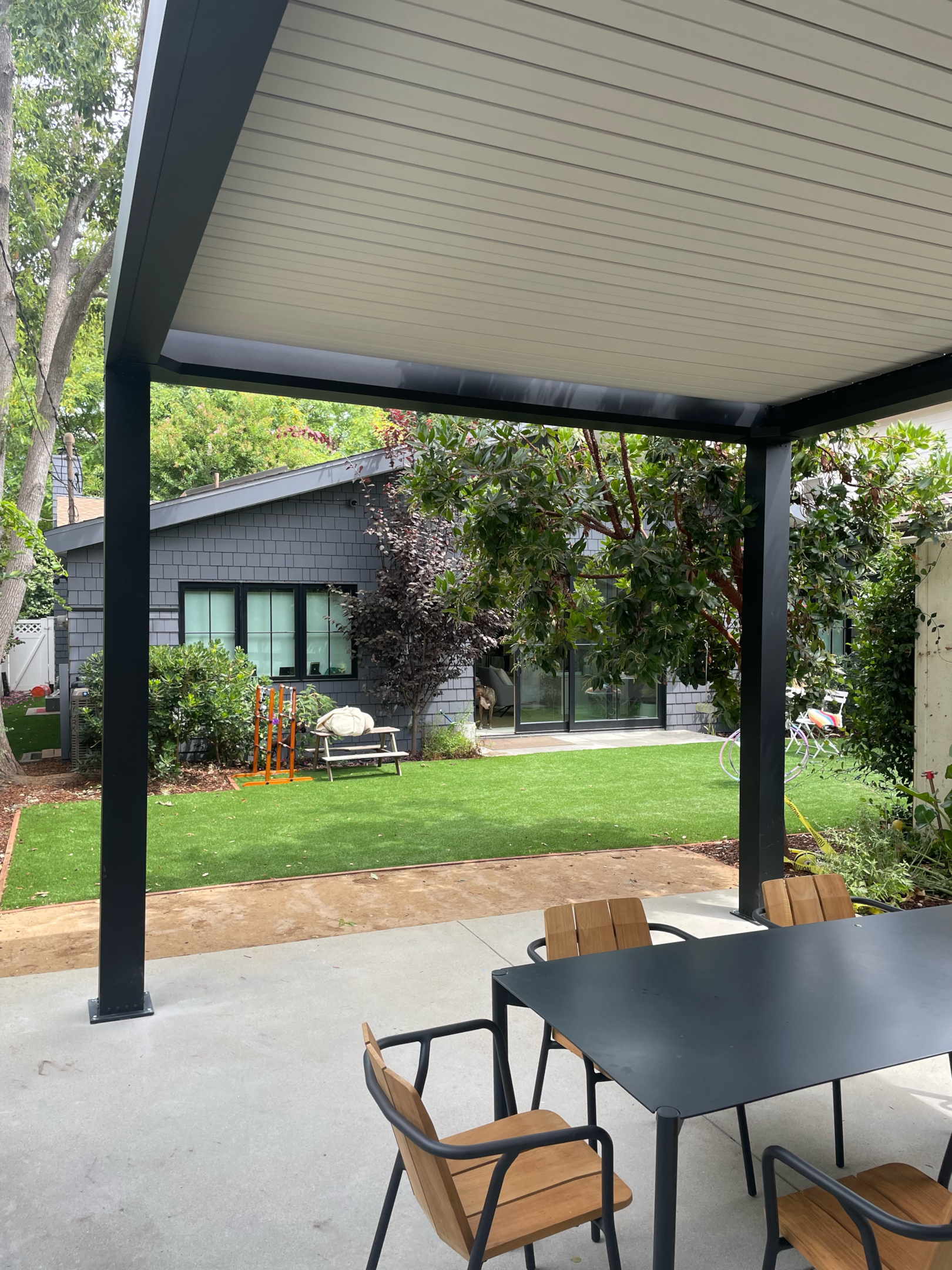 Let's look at the picture above. This customer has a single pergola unit with a dining table and chairs underneath. Large greenery backdrop giving the area a natural outdoors feel to it.
Having a good seating area doesn't just relate to dining, This area can be used as a simple gathering place as well.
Outdoor Living Room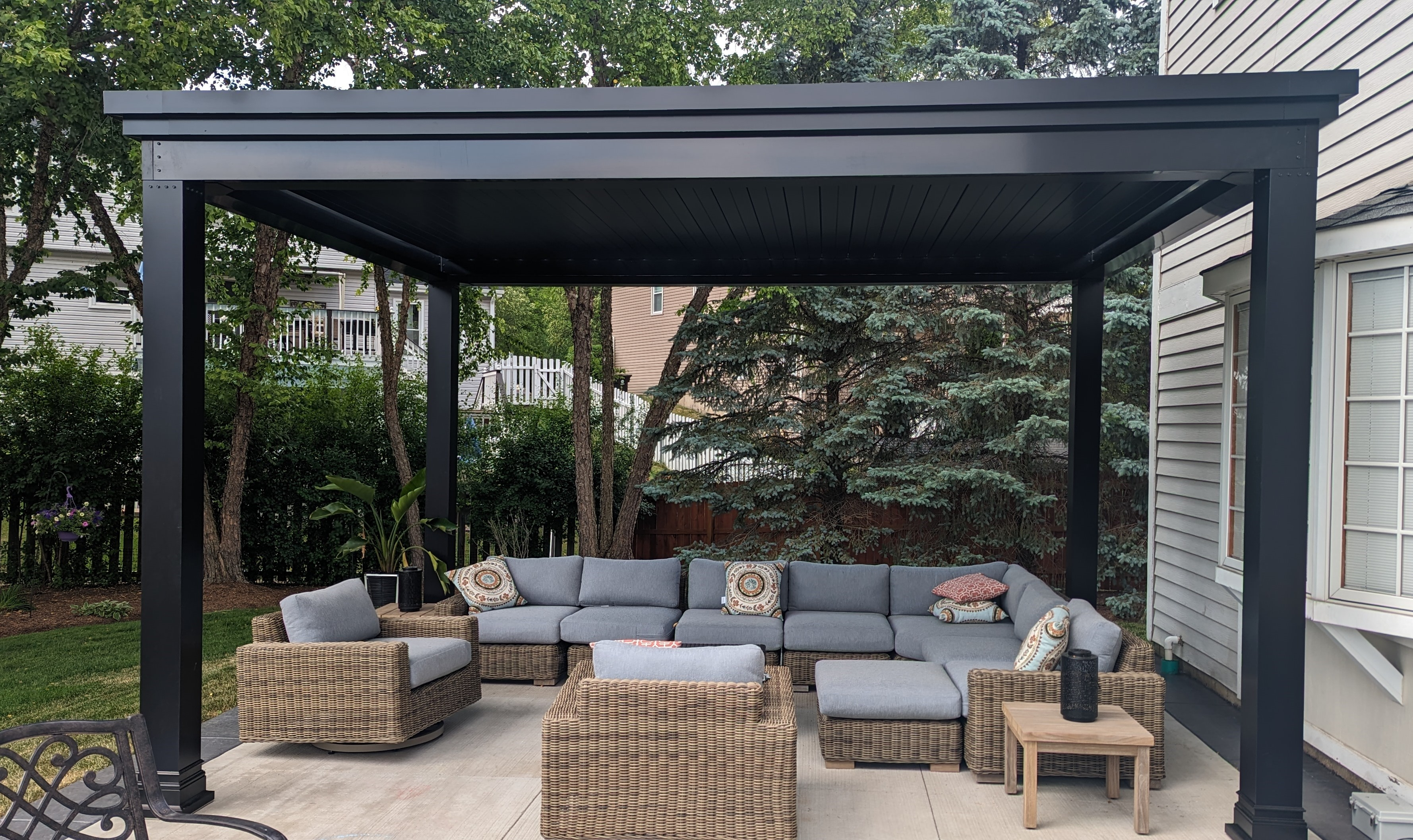 Outdoor living rooms are an amazing way to keep that relaxing, comfy and social area you have inside your home to the outside with the free feeling of the fresh air and outdoor sounds.
Why Outdoor Living Rooms?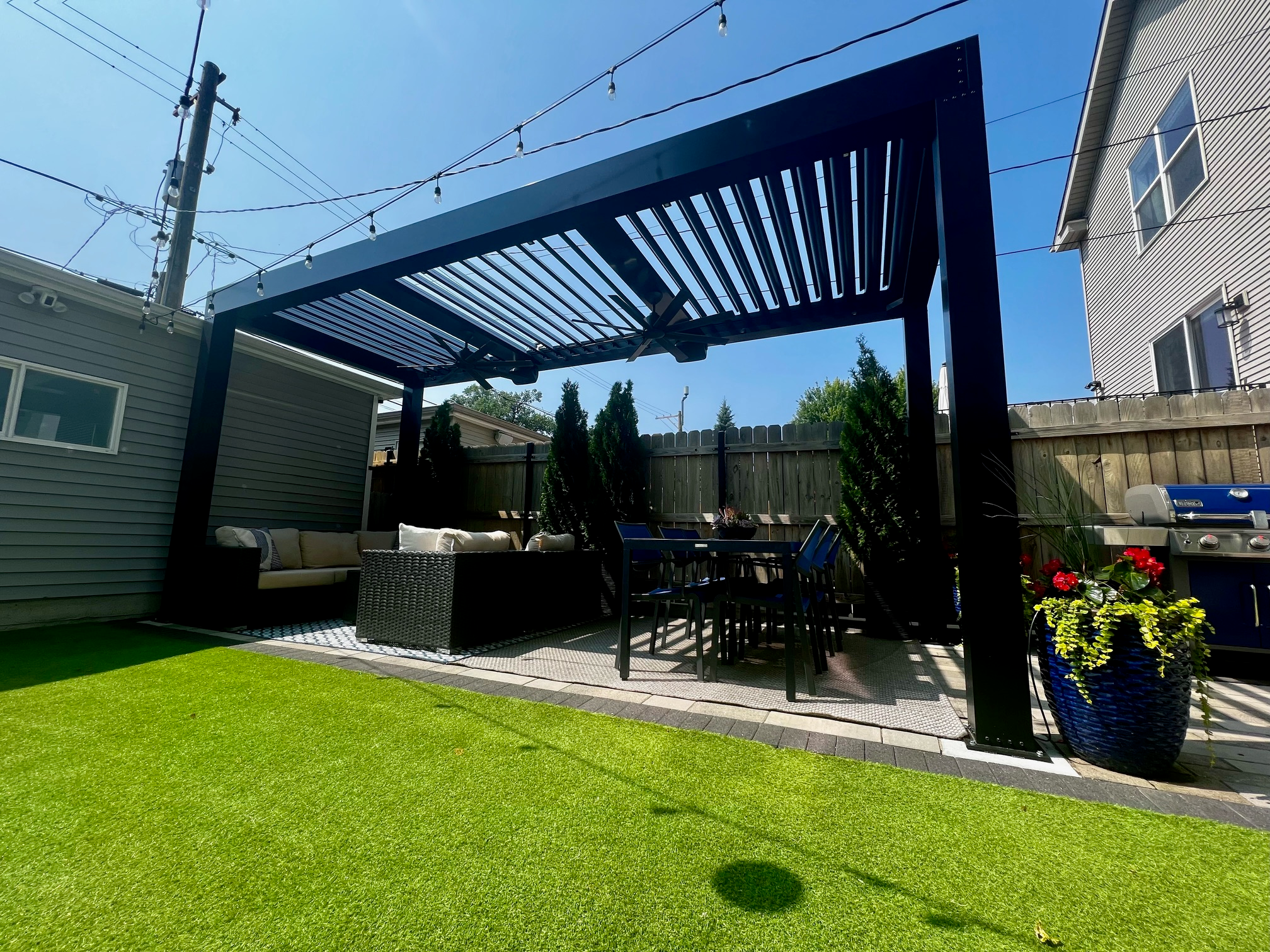 Depending on where you live, you may be able to enjoy the outdoors year round or maybe you comfortably enjoy good weather for half the year. These additions to your outdoors can be a great place for increase in price points when selling the home.
In either case, you may want to take advantage of that ability by extending your living room into your backyard area.
This outdoor area can be a huge focal point of entertaining. Whether you are entertaining family or entertaining friends having a spacious backyards to overlook into from your cozy relaxing outdoor furniture can make it all worth the process it takes to make this area come to reality.
Similar to an outdoor dining area you should consider all your needs and desires when planning this area out. Consider the furniture, lighting, and all the seasons you plan to enjoy this outdoor living room.