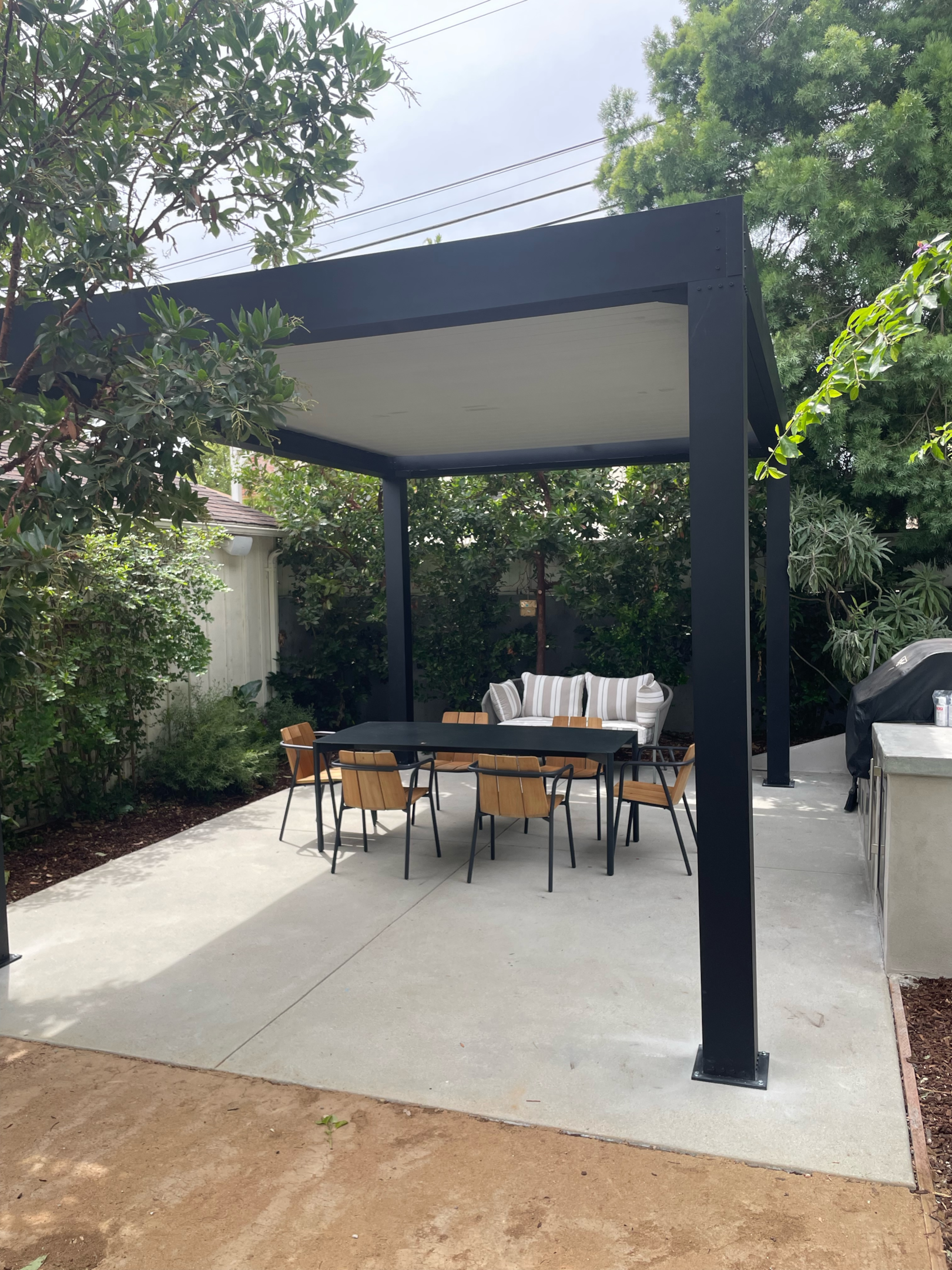 Outdoor dining spaces are a great way for friends and family to gather outside and enjoy the great weather and eat together. Some of the best memories are made around the diner table, but why can't we enjoy that space outside?
Sometimes that answer is as simple as the outdoor weather doesn't call for it. Maybe the weather is calling for some rain or maybe that sun is just too bright to enjoy that space properly. This is where the Luxury Pergola can come in and save the day with their motorized louvered pergola kit .
Table of Contents
What Goes Into An Outdoor Dining Room
An outdoor dining space can consist of so many different unique touches that only enhance the space with different style or taste you can create your very own outdoor dining room with ease.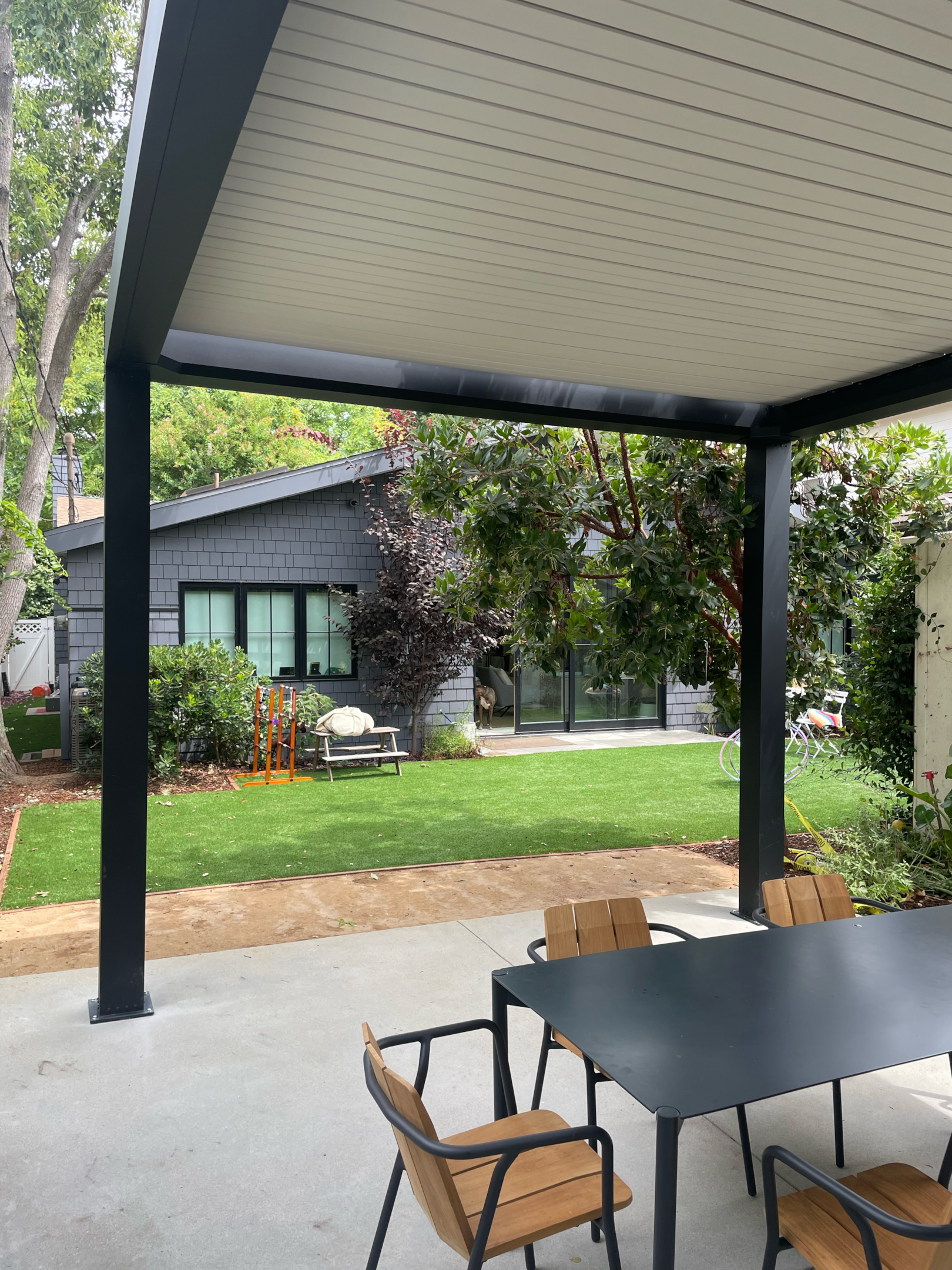 Outdoor Patio Furniture
The obvious need for this space is the focal point of the whole area. A dining set. Dining sets consist of chairs and a dining table. The materials you use outdoor may be a little different than what you use in your indoor dining room.
Obviously patio dining chairs and table are going to have more weathering potential than indoor furniture so make sure you're sticking toaluminum or some other type of metal as wood chairs and tables can rot and degrade over time from humidity and rain.
Pergolas For Outdoor Dining Areas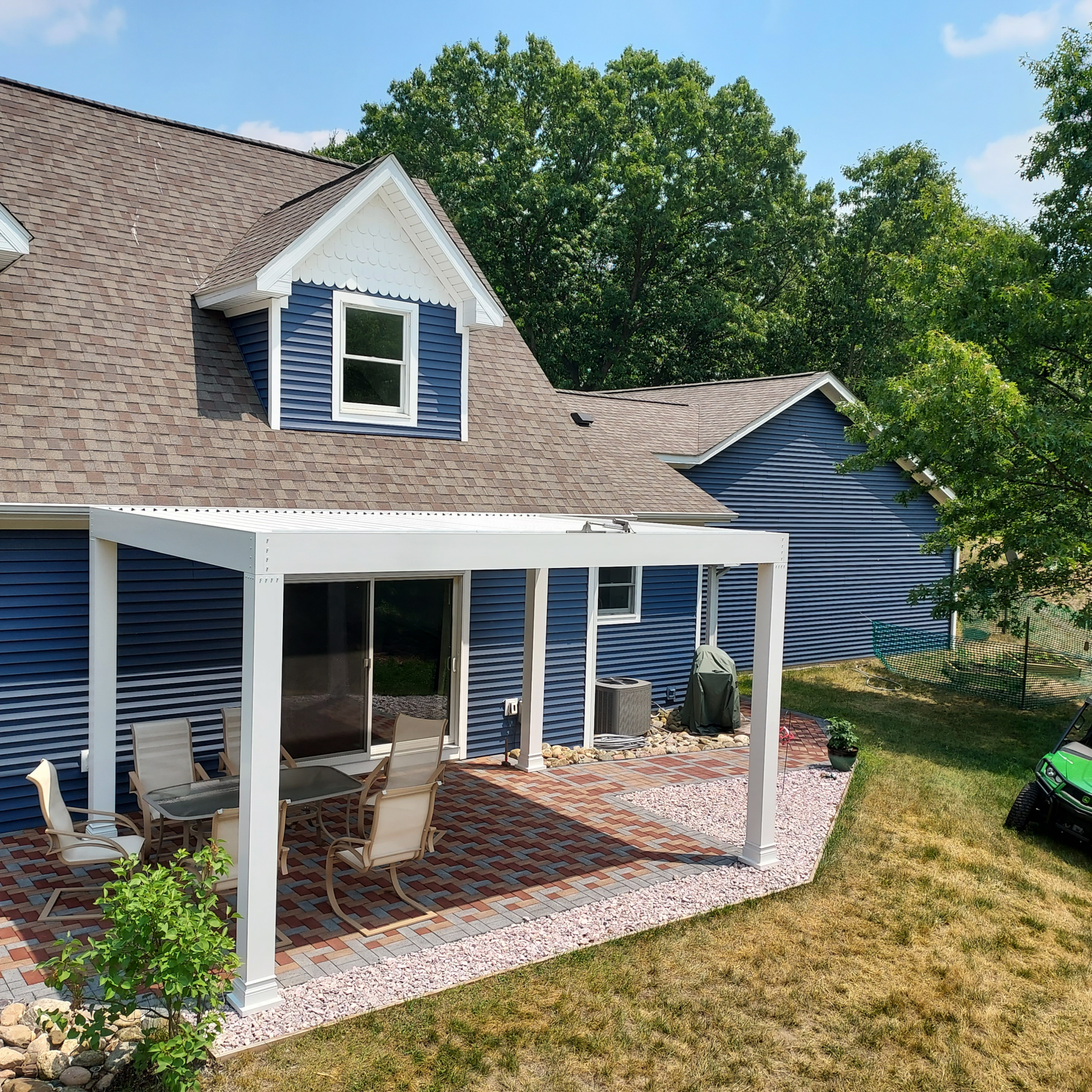 When it comes to outdoor dining you can never go wrong with a motorized pergola kitprotecting you from the climate weather. The summer has a collection of different outdoor weather that can put a pause on your bbqs or family gatherings by the outdoor dining table this is why you should look into louvered pergolas.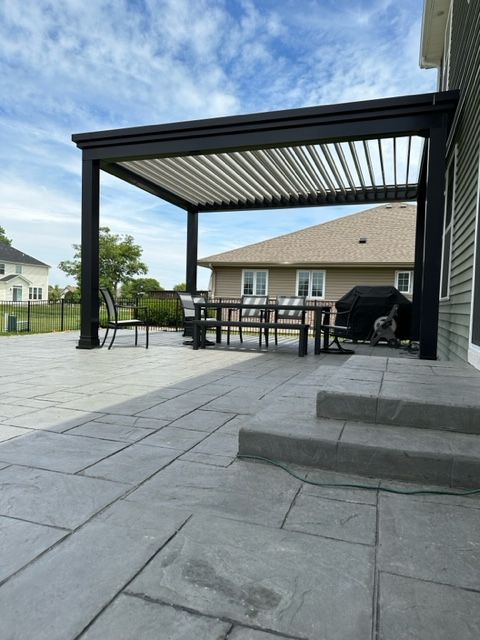 You will find that some of the needs in this space can be quickly resolved with having a louvered roof. Whether it's rain or too much shine a simple click of the button can close off that annoyance and allow you and your company to keep enjoying the moment sitting by the table.
Simply choose the easy route with your space. Going through the trouble of finding perfect patio furniture chairs and table can be easy. Maintaining your outdoor environment for that space can be more challenging. Again not with the right tools for the job. Tools in this case being The Luxury Pergola.
The Luxury Pergola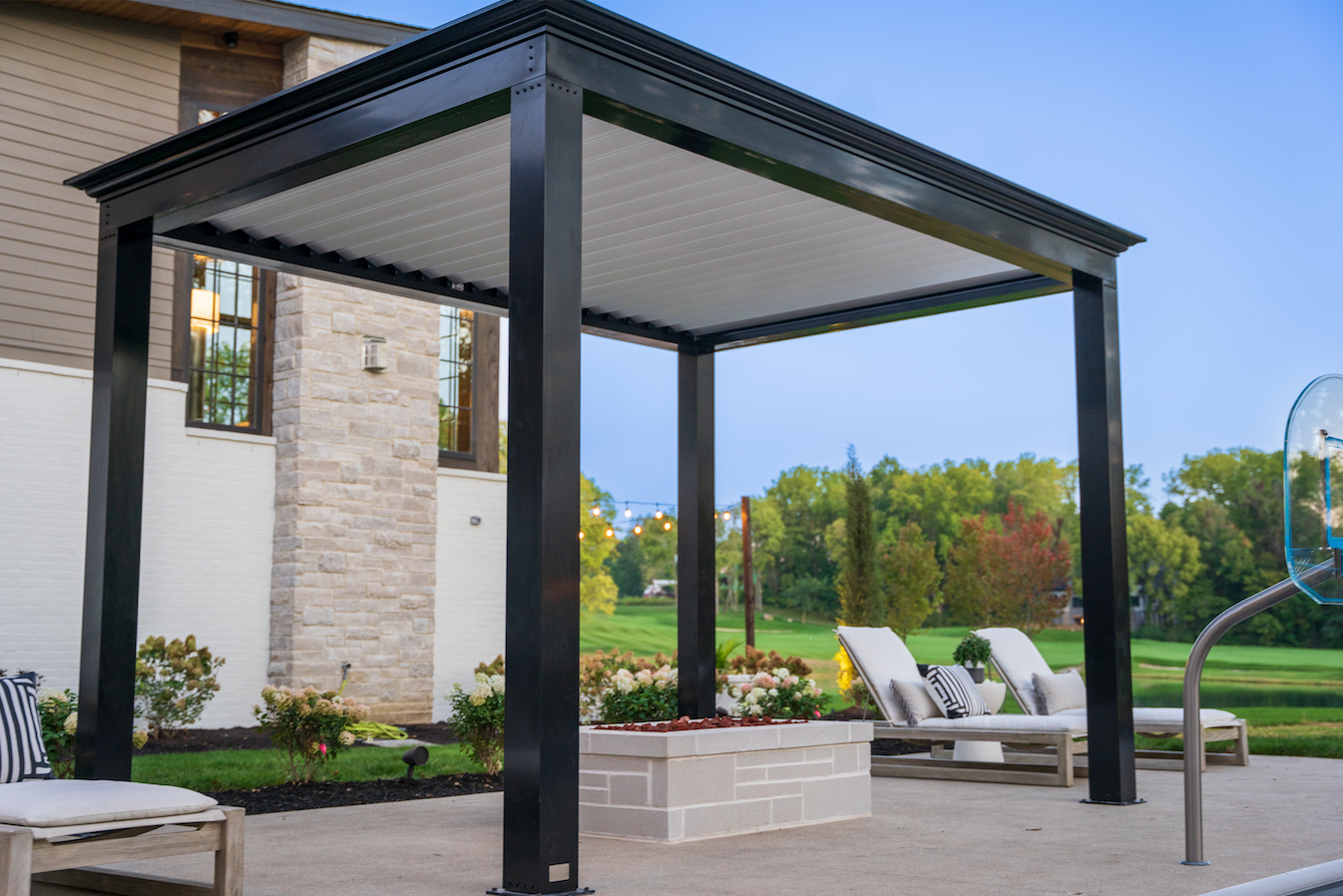 With an amazing collection of different size options and colors the design is able to fit into any space and look great. In order for the pieces to all come together you need to measure your outdoor patio. Pick the right size for you and your outdoor space.
Next simply choose the best color for you. With various colors to chose from you can request a free sample from The Luxury Pergola and see what best fits your home.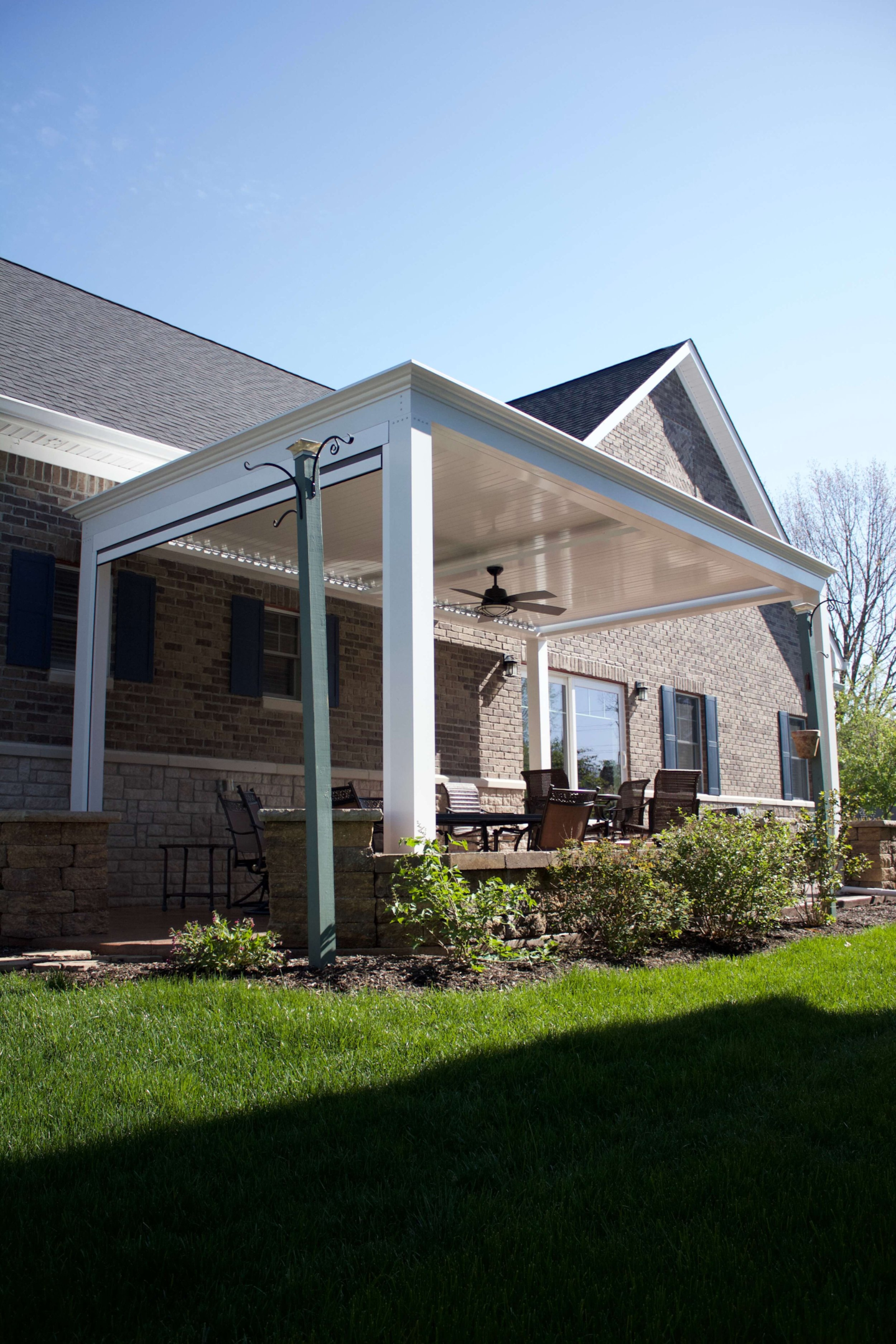 After you've gotten your size and color if there is any desire for privacy screens or bug screens those are a great way to enhance your zone and help you relax through dinner. As outdoor bugs can be a total annoyance for you and everyone else around.
Contact The Luxury Pergola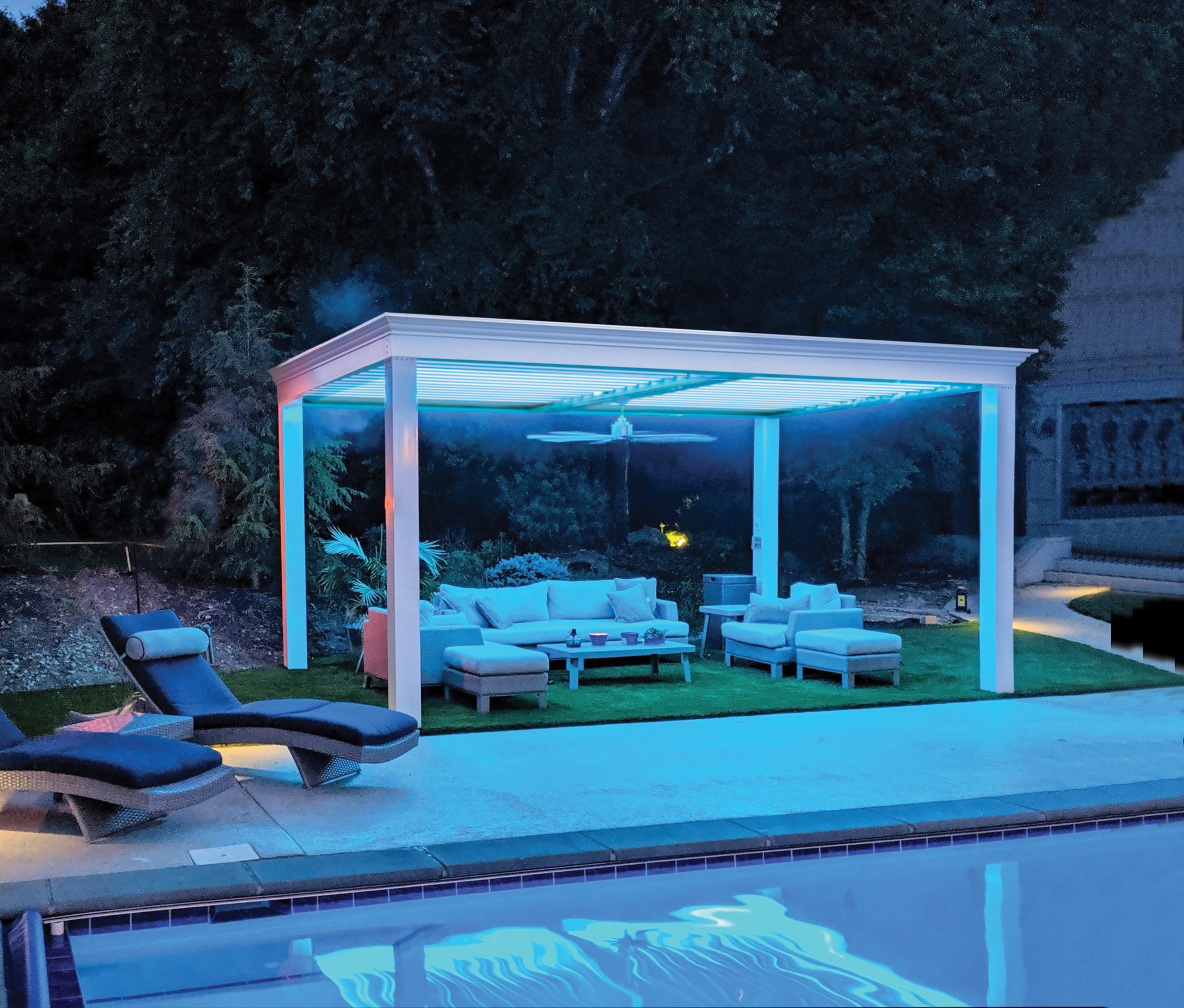 Customers have found our product to be the perfect fit for their patio or deck throughout the rest of the country. This is why if you have questions on what's best or what fits, or any number of questions related. There is a team dedicated to assisting you not just with a sale, but to hep you evaluate your space. Reach out today and ask for a friendly customer service agent at The Luxury Pergola.