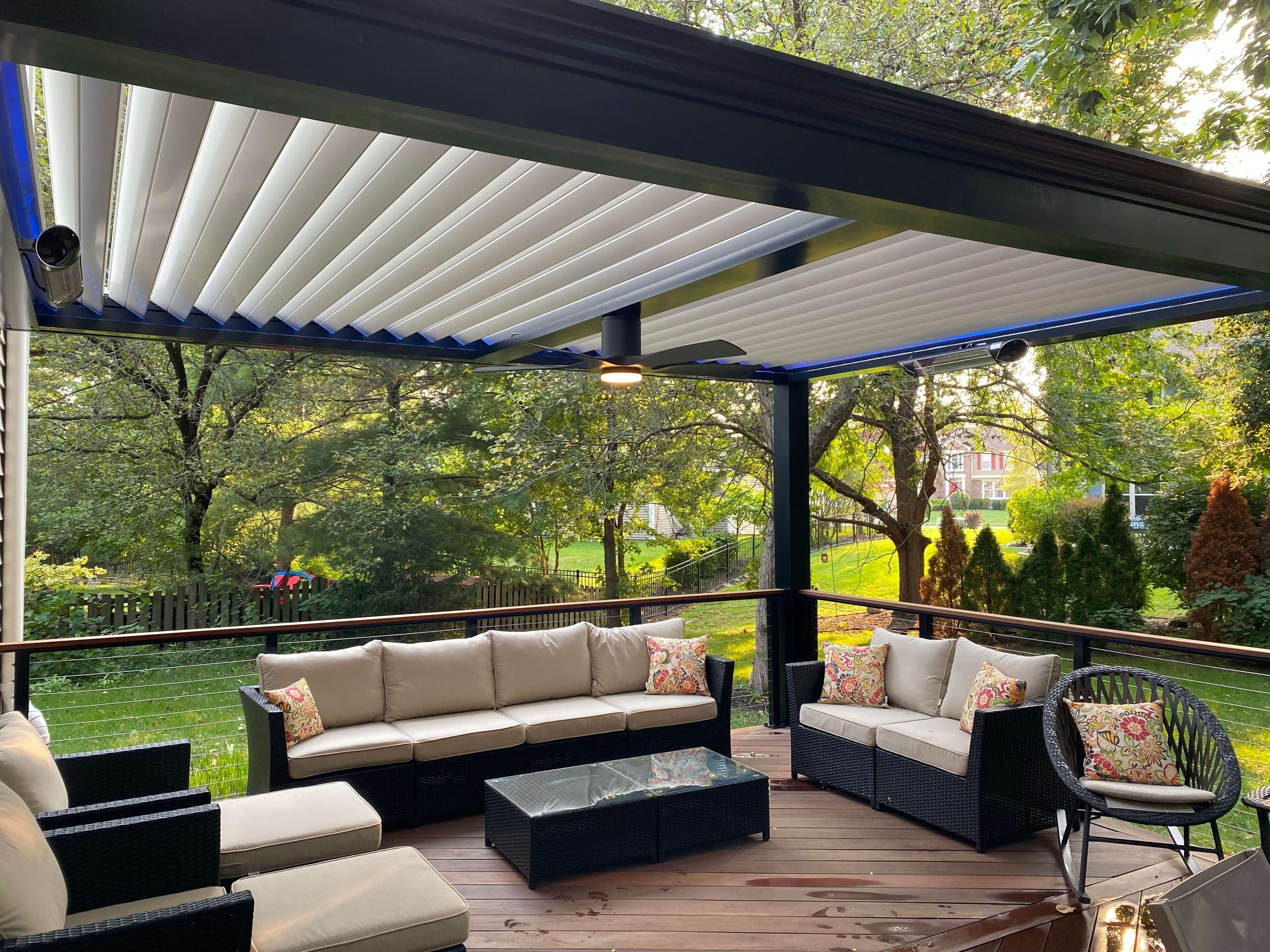 You've seen the pictures on social media. People hanging out in someone's backyard laughing and smiling having a great time. They have a beautiful set up with a new pergola all decorated up with the newest trends. The area is all lit up with LED lights and they have the latest stylish furniture, a firepit, coolers full of beverages and beautiful plants abound. You daydream about hosting a party in your own backyard paradise. Is it time to make your dream come true?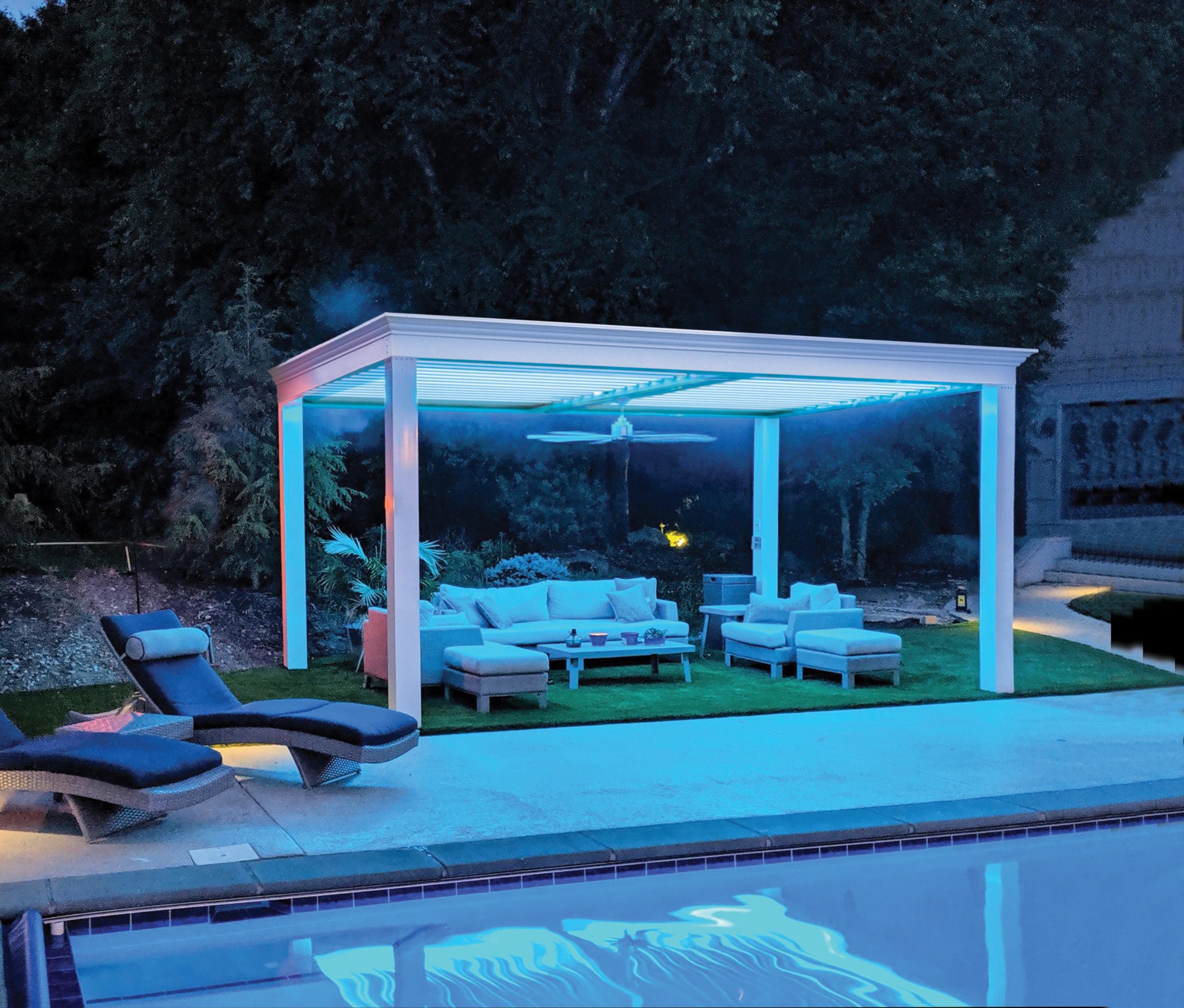 What is the most popular pergola on the market today?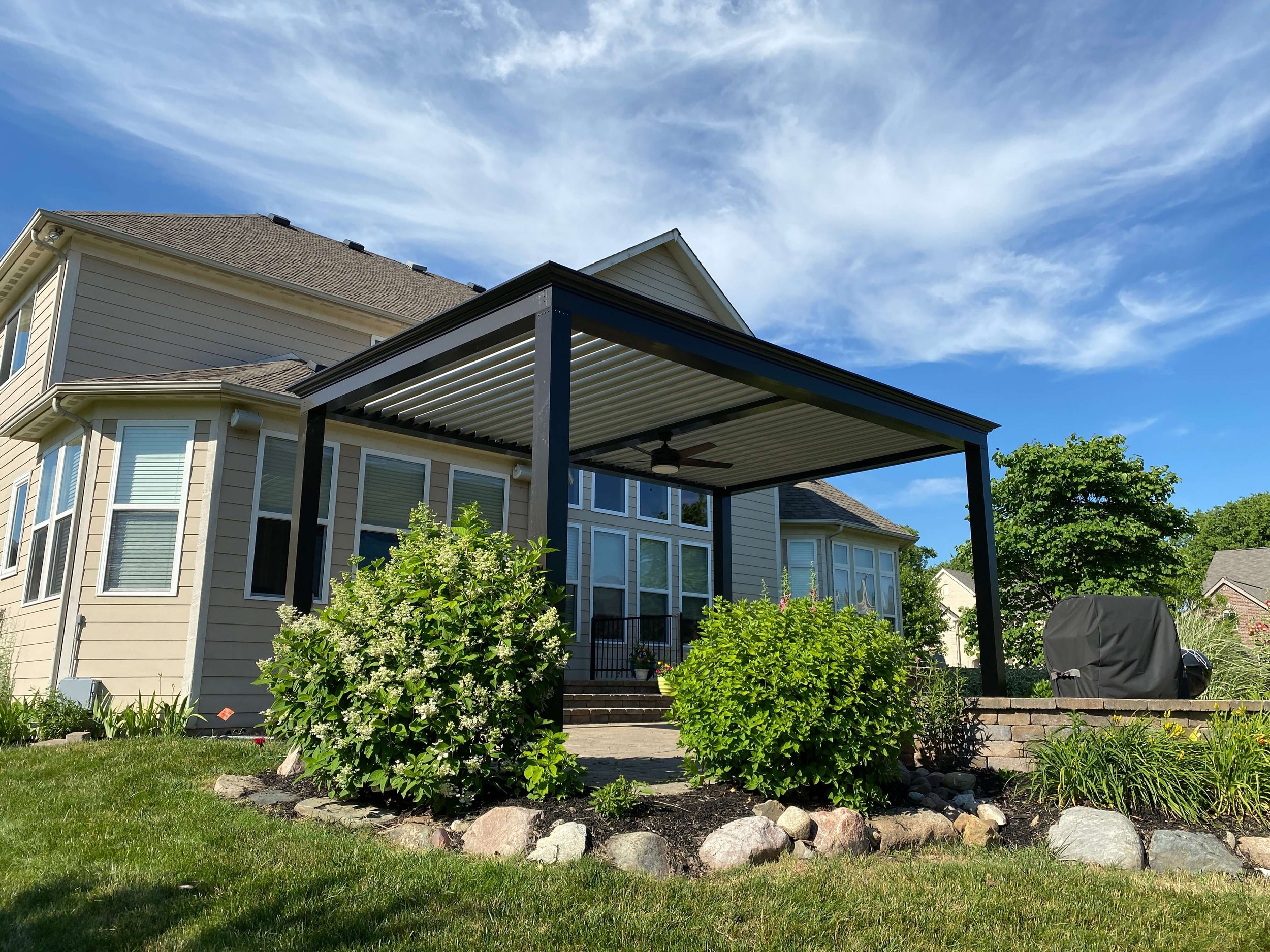 A metal pergola option with rotating louvers has taken the lead in the last several years for outdoor areas by many homeowners. It's the newest backyard discovery!
Metal pergolas 10 x 14 size can accommodate a small to medium size group of people who can socialize comfortably under the cover of shade. The louvered roof pergola system can also be used outdoors during days when it is raining so it the rain won't ruin your fun. The louvers can be opened to accommodate the sun or closed when shade or shelter is needed.
A metal pergola is durable making them a popular choice for people who want a long-term solution that can withstand extreme weather and they are also resistant to rot and decay.
A 10 x 14 pergola has a sleek and modern appearance that appeals to many homeowners. It can add a contemporary touch to any backyard.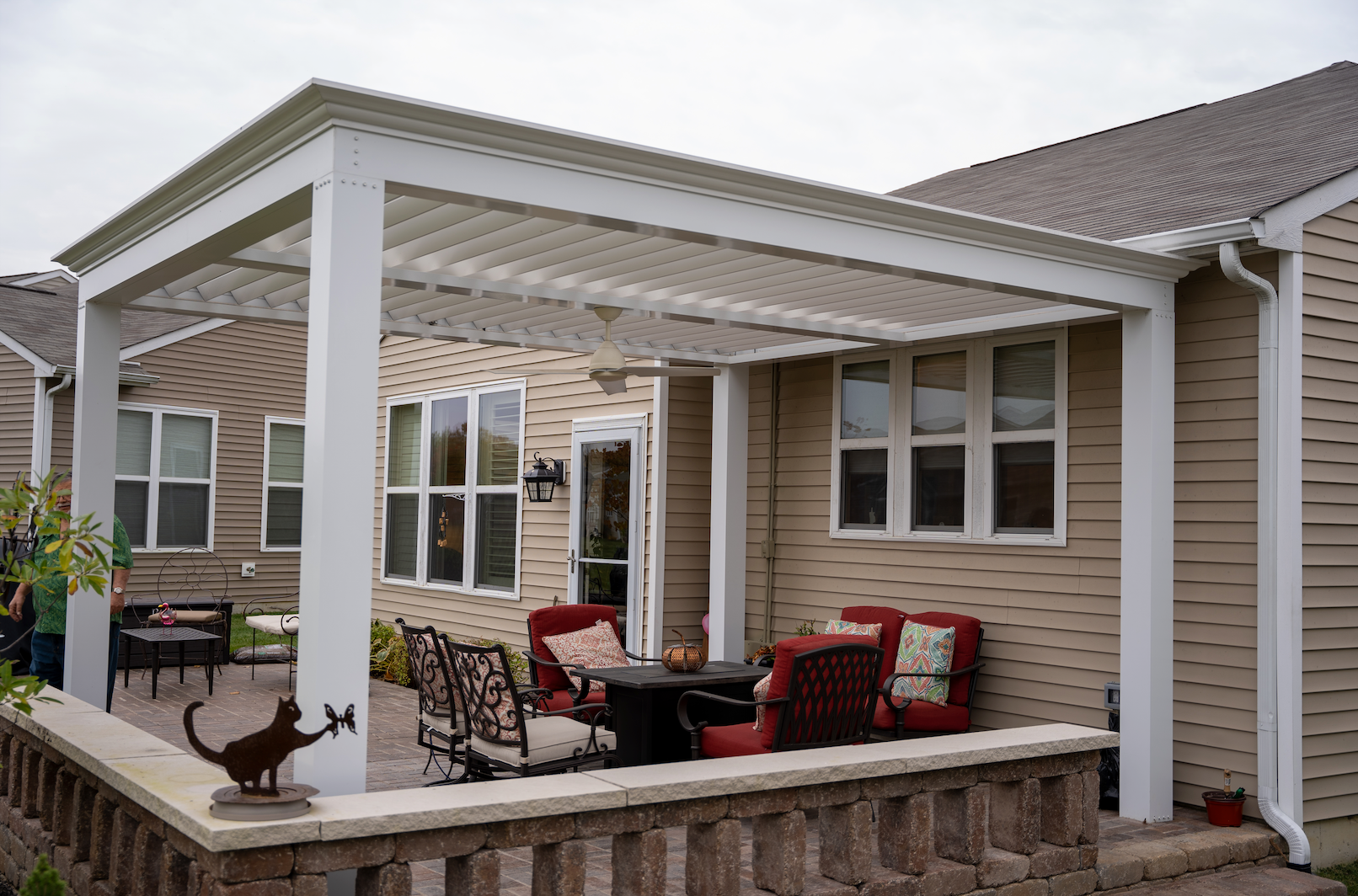 Metal roof pergola's usually come in a variety of colors allowing the homeowner to match their home and add their own style preferences.
Quality metal pergolas are built for a lifetime but for those that are concerned about being environmentally friendly, the metal pergola offers the access to a product that is recyclable.
For homeowners, metal luxury pergolas can increase the value of their homes as much as 5% to 15%. This can be an important factor when selling a home.
Not all metal pergolas are made alike. What are the differences?
Today, there are many companies selling metal pergolas. The prices can greatly vary. Not all pergolas are made alike. Look at the differences in the louvers below. The Luxury Pergola Louver is structured with a pocket between the upper and lower panels to allow the top of the louver to absorb the heat and allowing the lower portion of the louver to be cooler. This assists in keeping you cooler under the structure.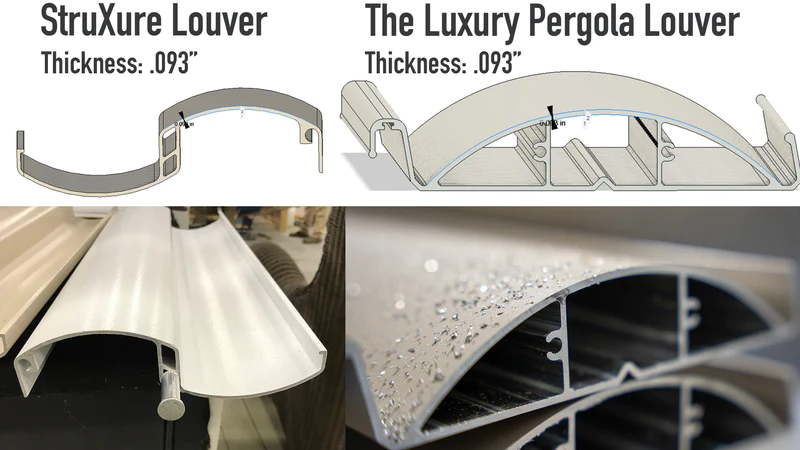 Another example is the question of the thickness of the aluminum. Some extruded aluminum can be much thinner than others. In areas where wind or snow can be a concern it is important to consider this. Many China built pergolas can only withstand 60mph winds. For wind higher than that it's recommended you take out the louvers for these units. That seems quite unappealing. One can't imagine going out and removing the louvers every time a storm is pending only to have to put them back up after the storm passes.
How do they perform in rain? Does the pergola allow you to enjoy your space during summer showers? These answers are important things to consider and may be a huge factor in determining the best solution for your home.
The Luxury Pergola can handle up to 130mph winds with the louvers closed. When the louvers are open it can handle even higher wind loads. The Luxury Pergola can handle 9600 pounds of snow which is considerably more than some of the other brands. This makes it a top choice in the Rocky Mountain region and the upper east coast where snow is a huge factor when deciding what type of strength and support they will need.
You can see this Luxury Pergola comparison and watch this video review to give you a reference and some insight on the thickness and durability issue.
Motorized pergolas make for an easy adjustment of the louvers. Some pergolas are manually operated to open and close. You might want to review this to question which of these you would prefer.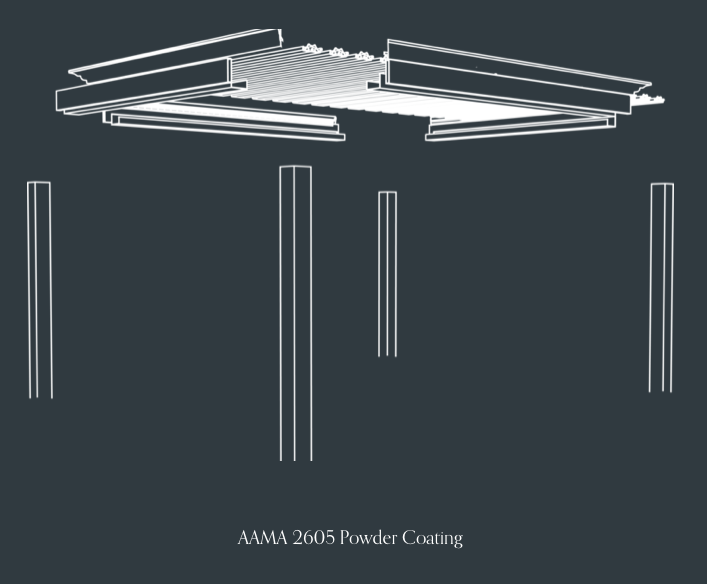 So how much is a 10 x 14 pergola?
How much can you expect a pergola to cost? The cost of your pergola will depend on decisions you make before your purchase. If you want a custom pergola that is built for you by a dealer, and depending on the size, you could be spending a considerable amount. This may be the best option for you to create a space that will function the way you dream. The extra cost involved is due to the time and labor the dealer spends to plan and execute your plan. You can expect to spend upwards of $150 to $180 per square foot depending on the company your choose. The larger the structure, the higher the cost.
A DIY pergola kit will save you money with consideration to labor which can be much more affordable option for some. DIY pergola kits have become very popular for those trying to get access to a quality system on a budget. If you order a pergola kit online, you may be required to pay shipping. Not all companies charge shipping so don't forget to compare these types of items.
When you begin shopping for a pergola for your outdoor space. What things do you need to consider? Where would you put it? Do you already have a concrete patio or deck? Is a 10 x 14 pergola a good fit for what you want to accomplish?
If you already have a concrete patio in place you are at a good place to start. Some high quality pergolas are engineered for 5-6 inches of concrete so take that into consideration before you order.
Most pergolas can be put on a deck but you need to check with your local building expert to see if your deck has the right foundation in place to withstand the wind load.
If you purchase a DIY pergola kit it should be pre drilled for you to have easy access during installation.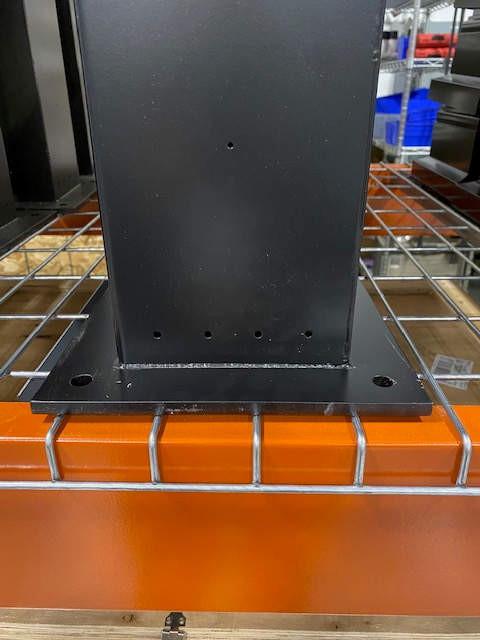 It would be wise to do your research and read reviews to choose the best pergola option for your home. Check the dimensions of the area your want to cover so you can compare the same size unit. Keep in mind that some posts are larger than others which can affect the footprint.
As you are shopping for a pergola, see if there are any promotions being offered on the product of your choice. The price can vary greatly depending on the quality and how large or small the unit is.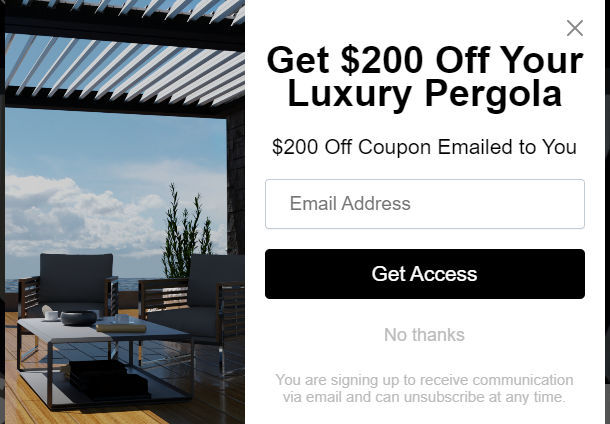 The bottom line is that DIY metal pergolas depending on the size you choose and purchased online can vary in price and cost from $1500 up to $17,000. Some companies also have added cosmetic options to complete your style.
You've done your research so what's next?
Researching your purchase is only the first stage in planning your outdoor space. Once you have decided on the appropriate size you want to support your outdoor dream it's time to place your order. If you have decided to have a local installer build your pergola they will do most of the planning for you however you may need to make decisions on paint colors and accessories such as fans or lighting.

If you don't have your pergola's foundation finished you may need to arrange for concrete to be poured or a deck installed with specifications to support the structure and have it reinforced.
If you have purchased a DIY pergola kit, you have decided on the details and dimension and are anxiously awaiting it's arrival.
You're starting to imagine what your space will look like. Pinterest is your new best friend. You search for hours looking for ideas to make your house the envy of your neighbors. Choosing the right furniture seems to be a great place to start. Decide how many people you want to accommodate first. You may want to visit you local stores and try out the furniture for comfort and take measurements.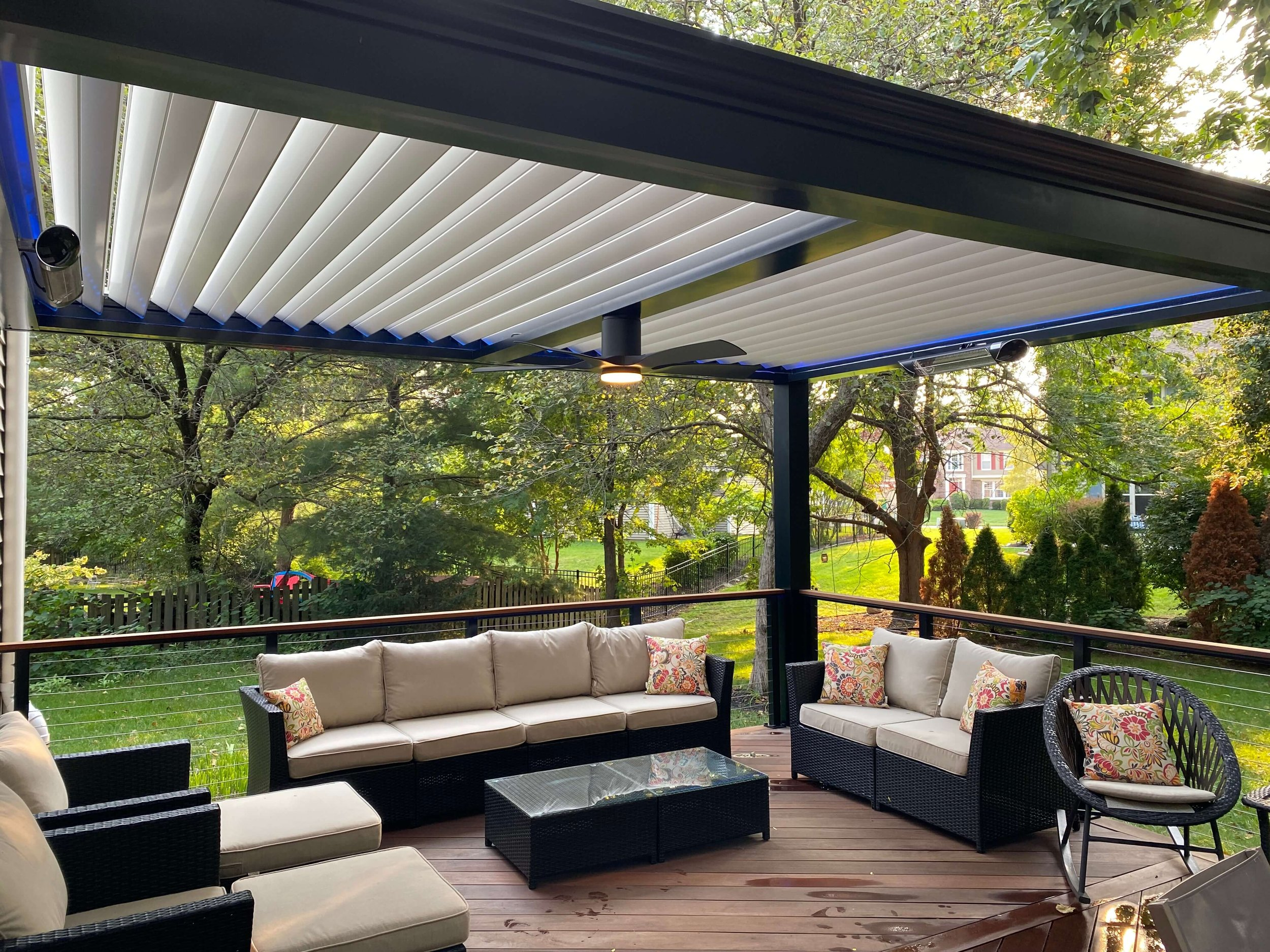 A firepit would be a nice addition on cool nights to extend your time outdoors. There are many firepit options available on the market today. If you prefer a wood firepit over a propane firepit, check to see if this is recommended for your structure. An infrared heater may also be a good option and can sometimes be mounted on your structure.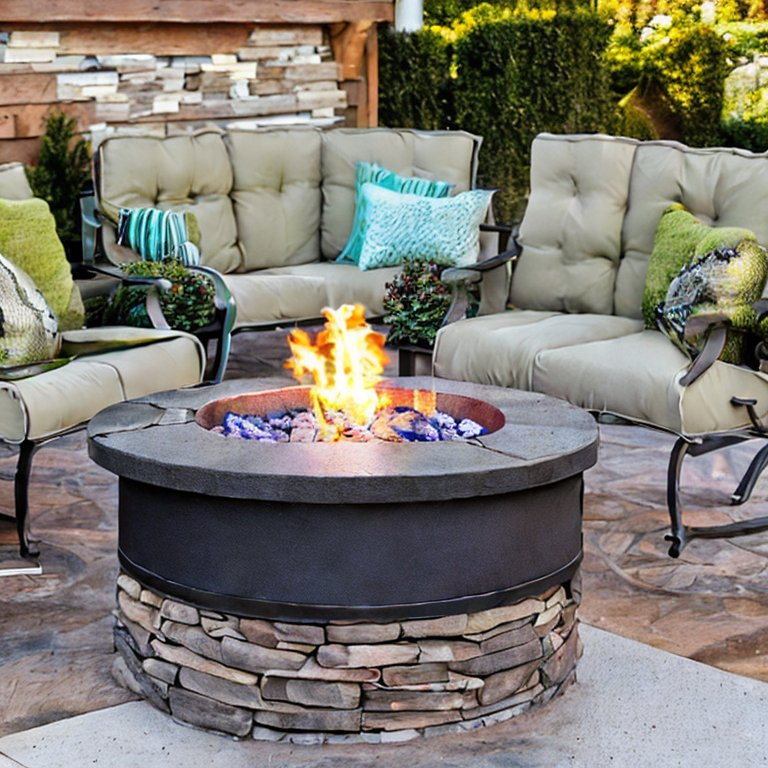 The landscaping around your outdoors area can be just as important to set the stage for your backyard oasis. You may want to add some small slow growing bushes that could add some privacy later to your space. Blooming flowers added to the border of your space would make for an inviting entrance.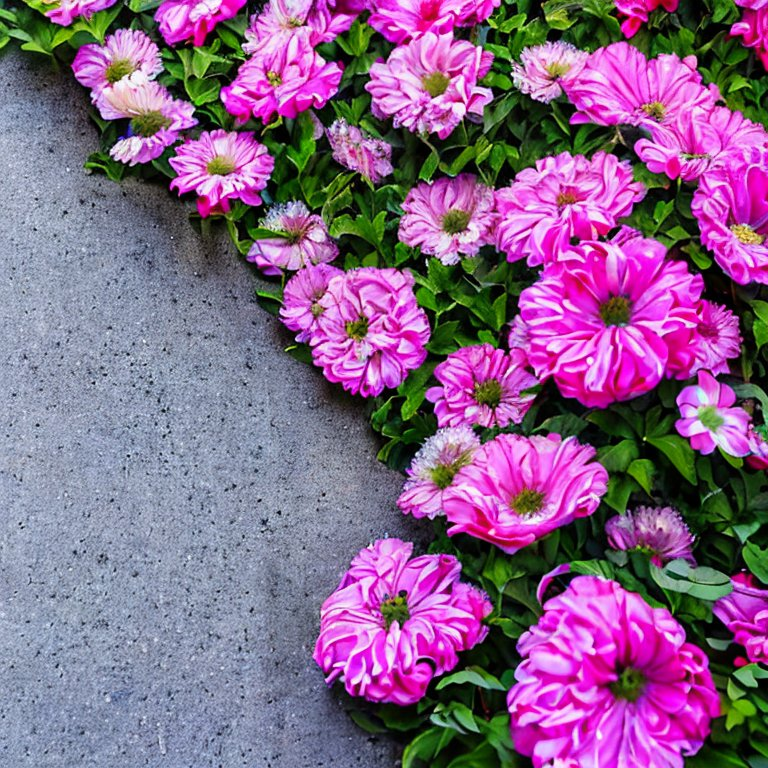 After your pergola has been installed and all the details are in place you can begin to reap the benefits of all the planning you have put into your project. The benefit of spending more time outside with nature and with your friends and family will make this project one of the best decisions you have made. Your life will be enhanced with the sights and sounds the outdoors has to offer. A gentle rain under your pergola is a soothing song to your ear as well as the chirps coming from the local song birds. Sit back and enjoy the value this will bring to your life. You have made a great long-lasting decision.