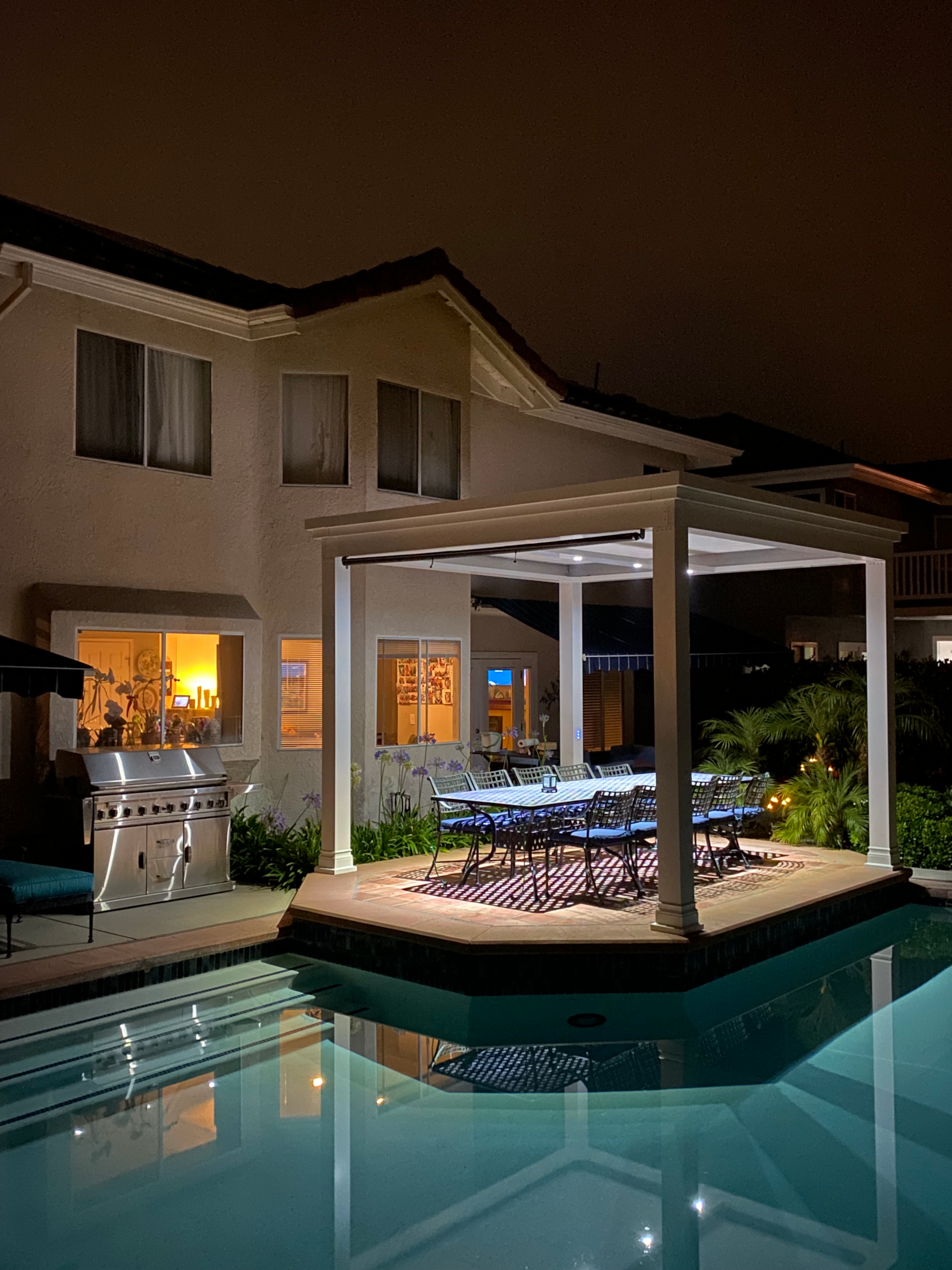 If you are looking to add lights to your pergola, there are a bunch of pergola lighting ideas out there. You can go with string lights, curtain lights, or even led lighting to maximize your space at night when you're entertaining friends and family.
In short, you will need at least 110 volts of power to get anything beyond accent lighting!
All of thee lights have been used on units from The Luxury Pergola, on both home and commercial installations.
As a producer of open and closing pergolas, we've looked into about every option there is for pergola lights. The biggest issue is providing enough light for your friends and family to enjoy.
There are some important factors to consider when looking for lights for your pergola. If you have a DIY Pergola kit, it is impossible to buy lights that you or your guests could read or play cards by. These are the biggest things to consider.
You will need to buy aftermarket light fixtures if you want to be able to read under the pergola.

Regulations require any DIY Pergola to only offer "low voltage wiring"

There are no low voltage light fixtures that provide enough lighting

What lights are you going to need for outdoor lighting applications?

Prepare to hardwire the lights or plug them into a 110 volt outlet.
Here we will go over some of the best pergola lighting ideas from string lights to flush puck lighting options. Additionally, you need a great place to mount your lighting, which is why we offer at The Luxury Pergola, the Center Beam Accessories.
Additionally, you will need some wires for your lighting that will be run through or around your structure. For a modern aesthetic and to create the best ambiance, we recommend some thinner wire that can easily be run through beams.
What is needed for all Pergola Lights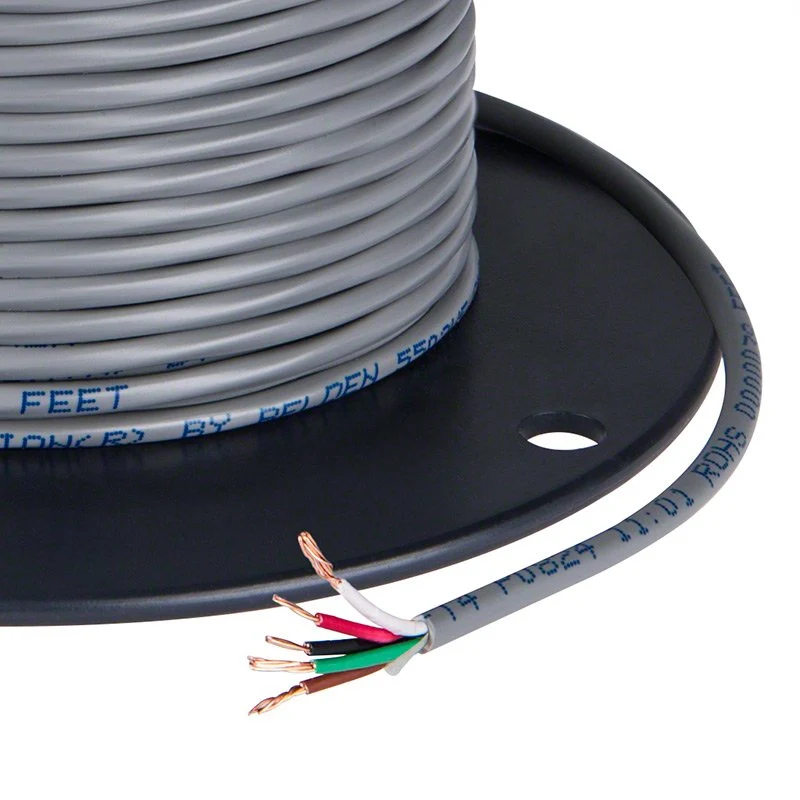 When looking at lighting, you will need wiring, regardless of what you buy. Whether it be string lights, or fairy lights, getting the right wire for your pergola is essential. You can find the link for wiring below.
Adding Puck Lighting to Your Pergola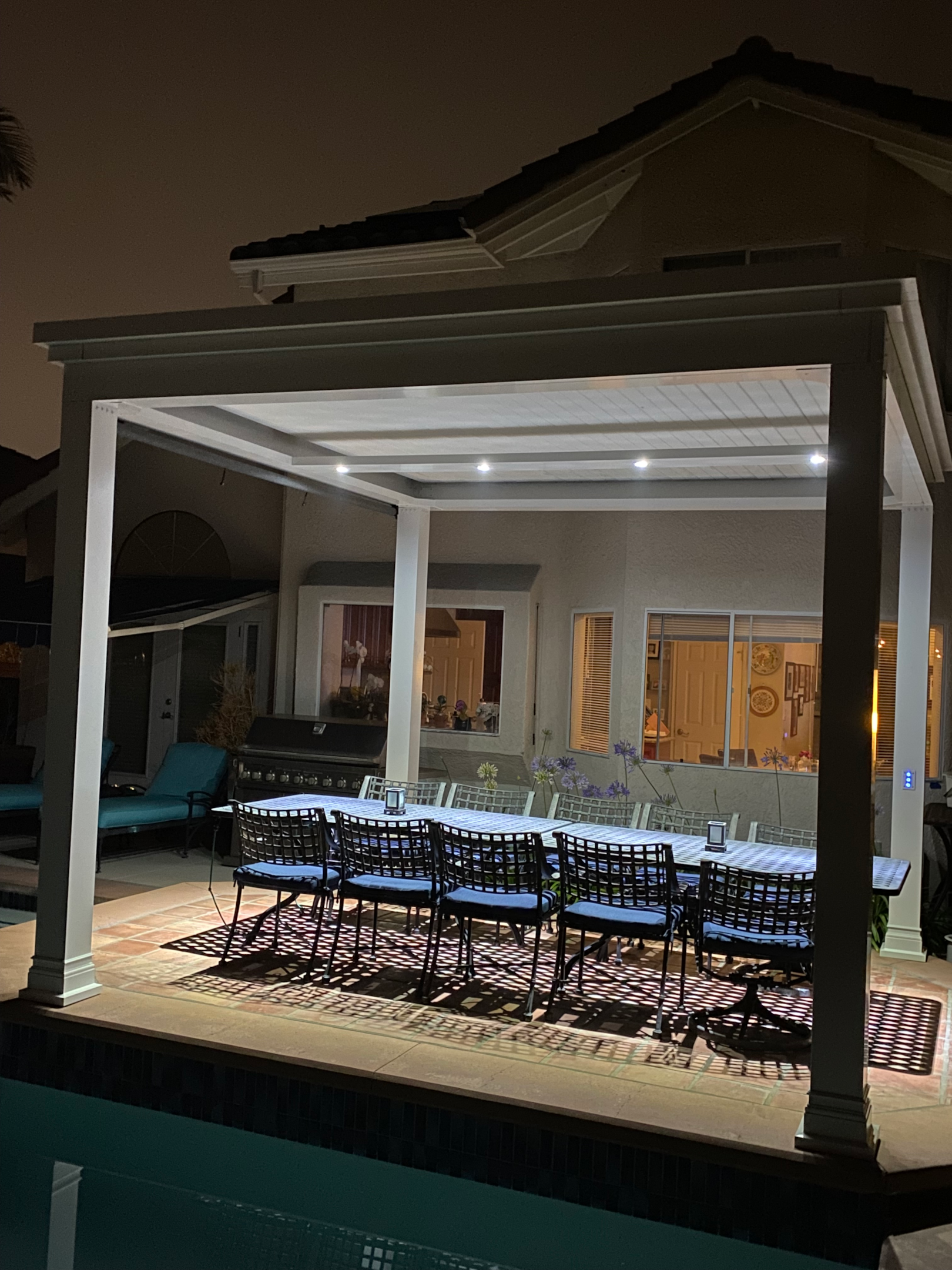 In the picture above, you can see the puck lighting option for a nice warm glow for your guests under the pergola. This is a great option as it provides a great, even lighting for your set up.
First you will need some wire to run to your different lights. The wire we recommend is in the button below:
For a louvered pergola lighting ideas can help create a beautiful outdoor space and illuminate everything from a seating area to a garden in the evening.
With puck lights, we recommend the following options from Super Bright LED lighting.
LED Puck Lighting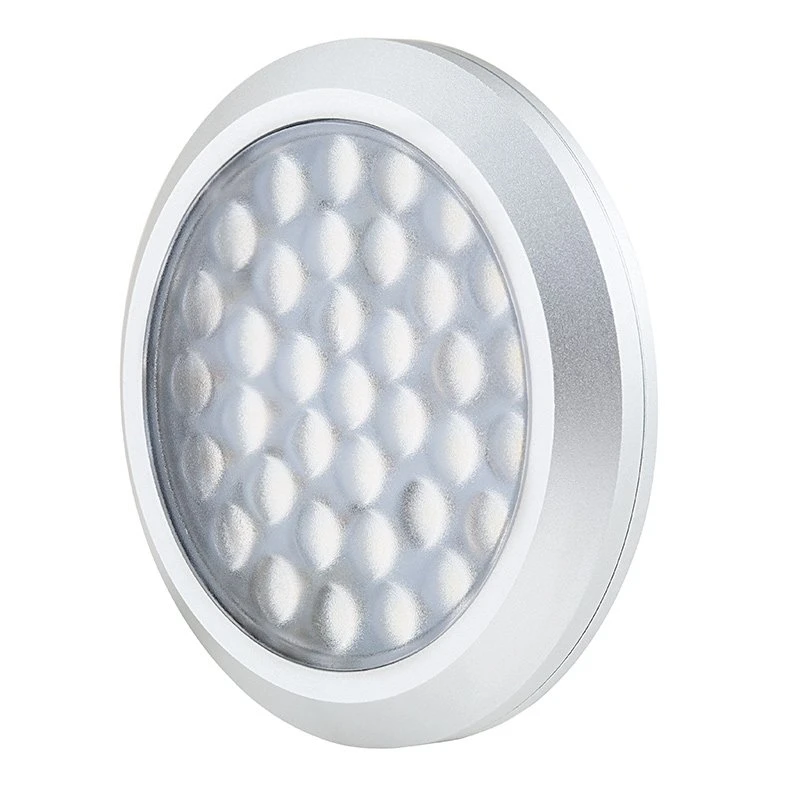 These puck lights give you a nice modern look and can hang in the ceiling of your pergola and are also a very budget friendly option for those looking to get the best for their backyard pergolas. Now before you festoon lights all across your modern pergola, make sure you get a voltage transformer for the lights.
Transformer for Lighting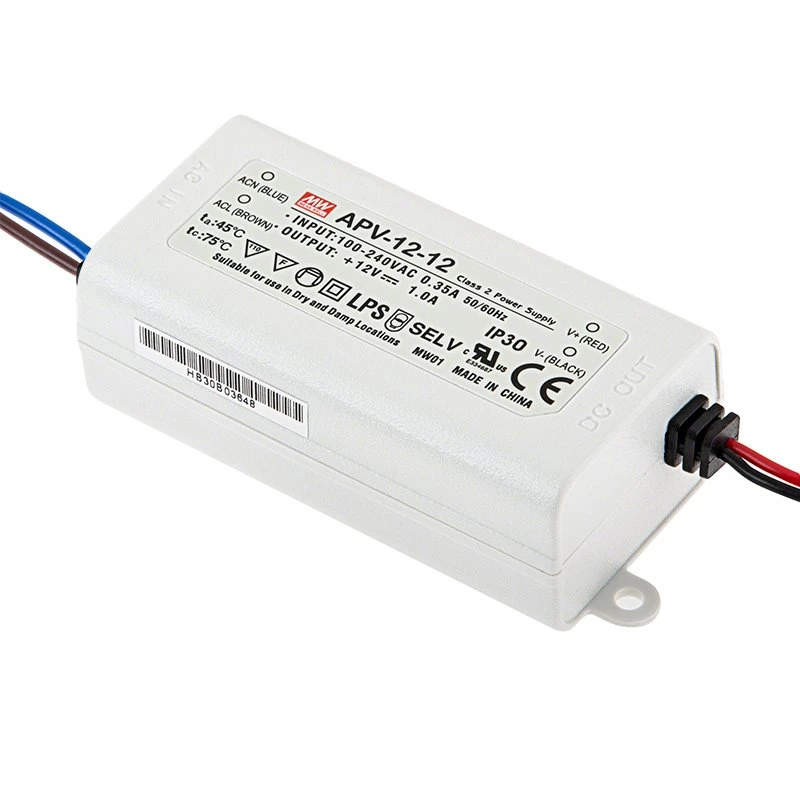 You'll need this to make sure the voltage gets converted properly. Pretty straight forward, but make sure you wire everything properly.
We do not recommend using solar powered lights or LED candles, as in our experience, the batteries tend to have durability and longevity concerns and they typically can't supply your outdoor pergola with enough lighting in any modern setting.
Switch for Puck Lighting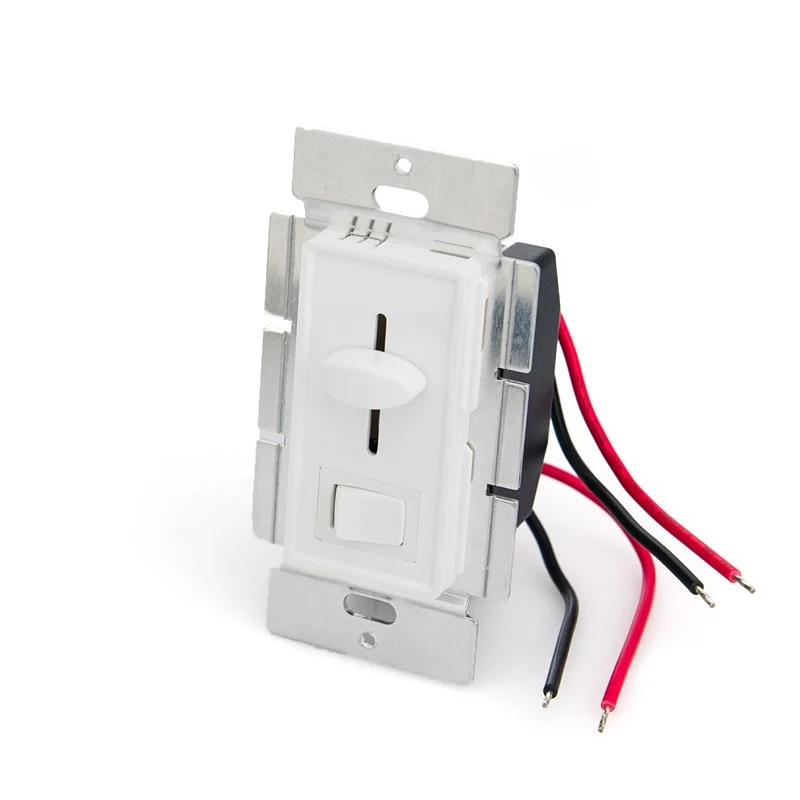 Now that you have your lighting figured out with the stronger lights above you, how do you control these outdoor elements? You need to make sure you have a dimmer switch, so you can set your light intensity and get total control of your home decor.
If you are adding these to a Luxury Pergola unit, you will need to make sure that you cut a hole in the post to accommodate your switch and an all weather box would be helpful.
String Lights and/or LED Strips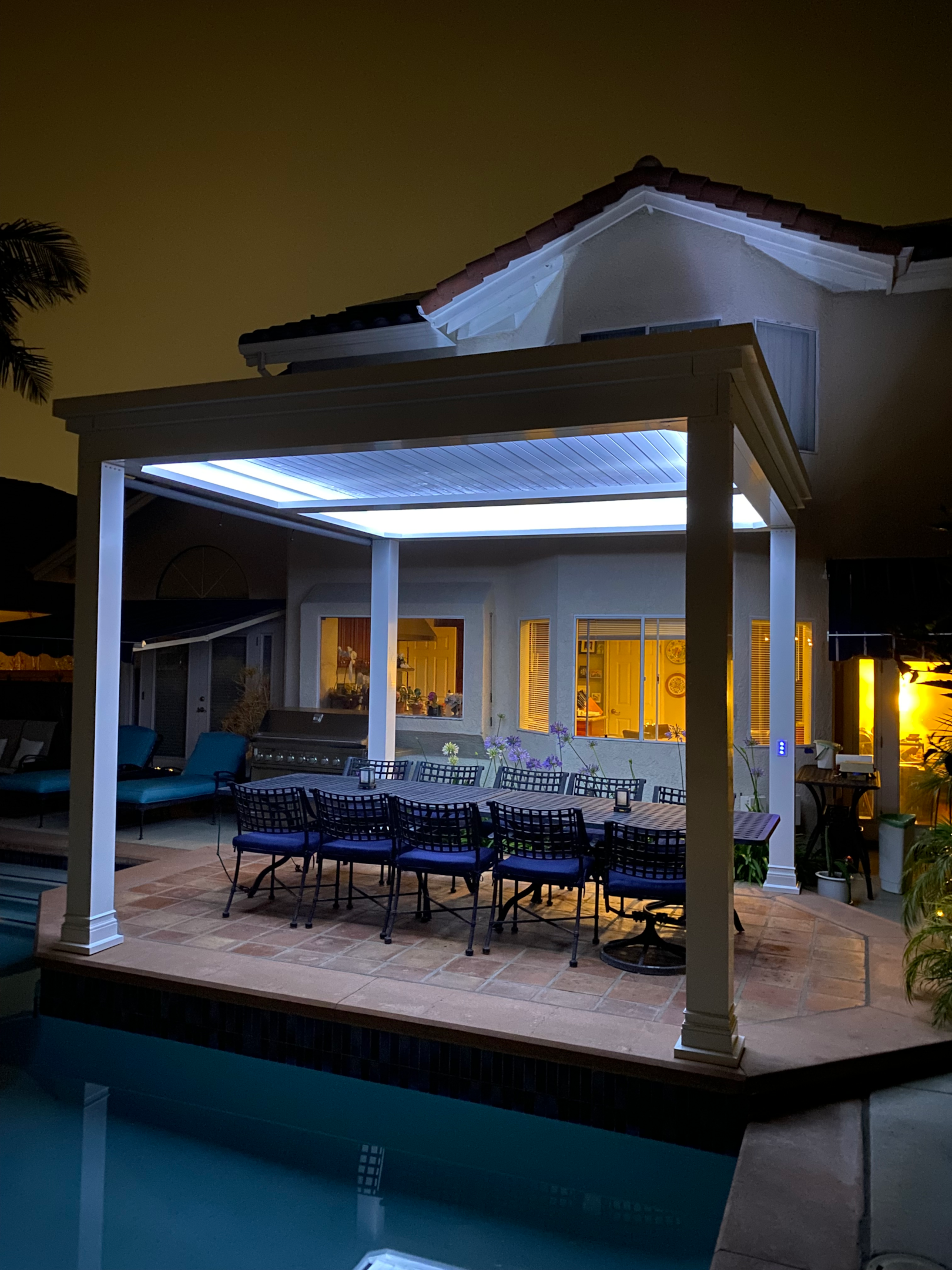 This is definitely the most requested lighting option we hear about. They can provide a minimal and modern look for your outdoor structure, while still giving fantastic, and illuminating ambiance. Whether you put them on a gazebo or are looking for new pergola lighting ideas, LED strips or string lights are fantastic.
LED Strip Lighting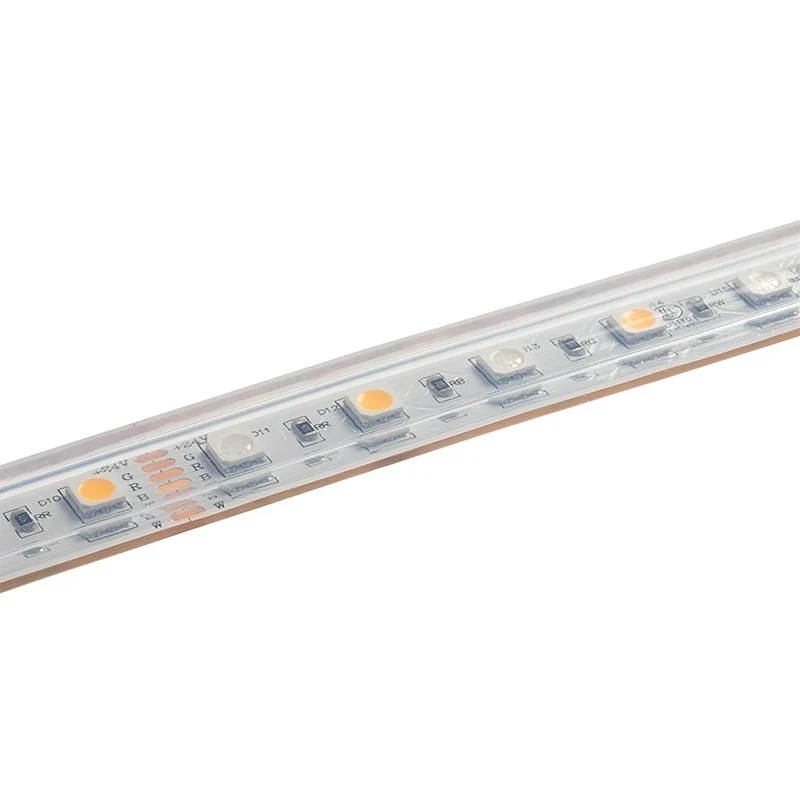 LED strip lighting can go around the perimeter of your install with ease and give you a great glow, ambient lighting. The 3M adhesive on the back of the strip lighting, will remove the need for a staple gun and you can surround yourself with ambient lighting in your backyard area.
The output of these strips is comparable to candlelight, depending on what kind of strip lighting you get. They are also RGB capable so with a remote, you can easily change the color of your space. With fantastic LED lighting like this, you can create a modern pergola space that is lit up no matter the weather.
Controller for LED Strip Lighting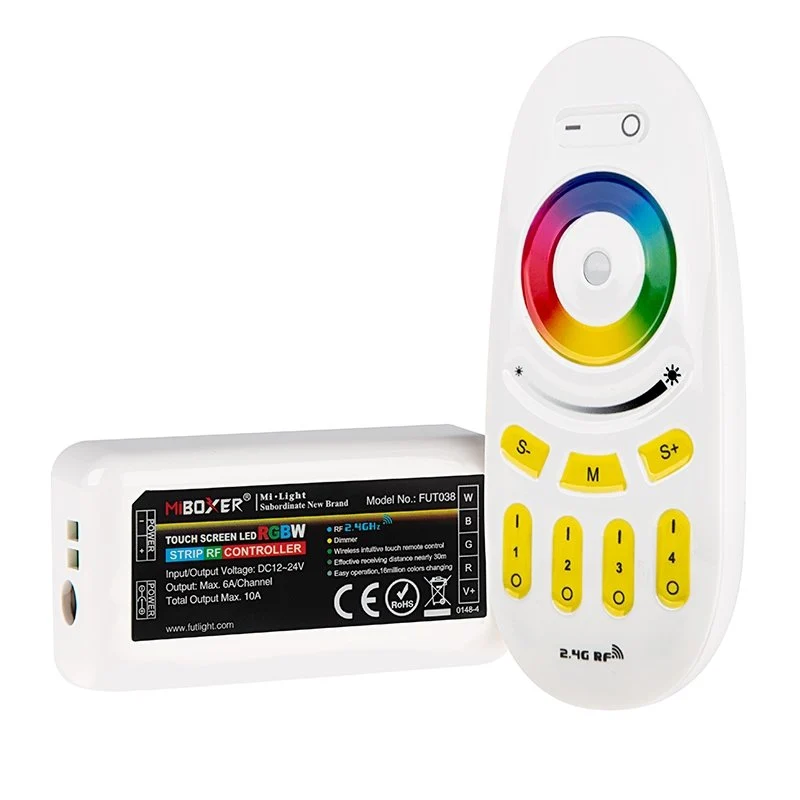 The remote (linked below) will give you the ability to change the color of the area outdoors with your lighting. No hooks needed and it can match your landscape lighting.
These won't replace wall lights, and this definitely isn't the same as solar lights, but with this controller you can quickly change the mood from relaxing dinner to a laid back festival vibe.
Conclusion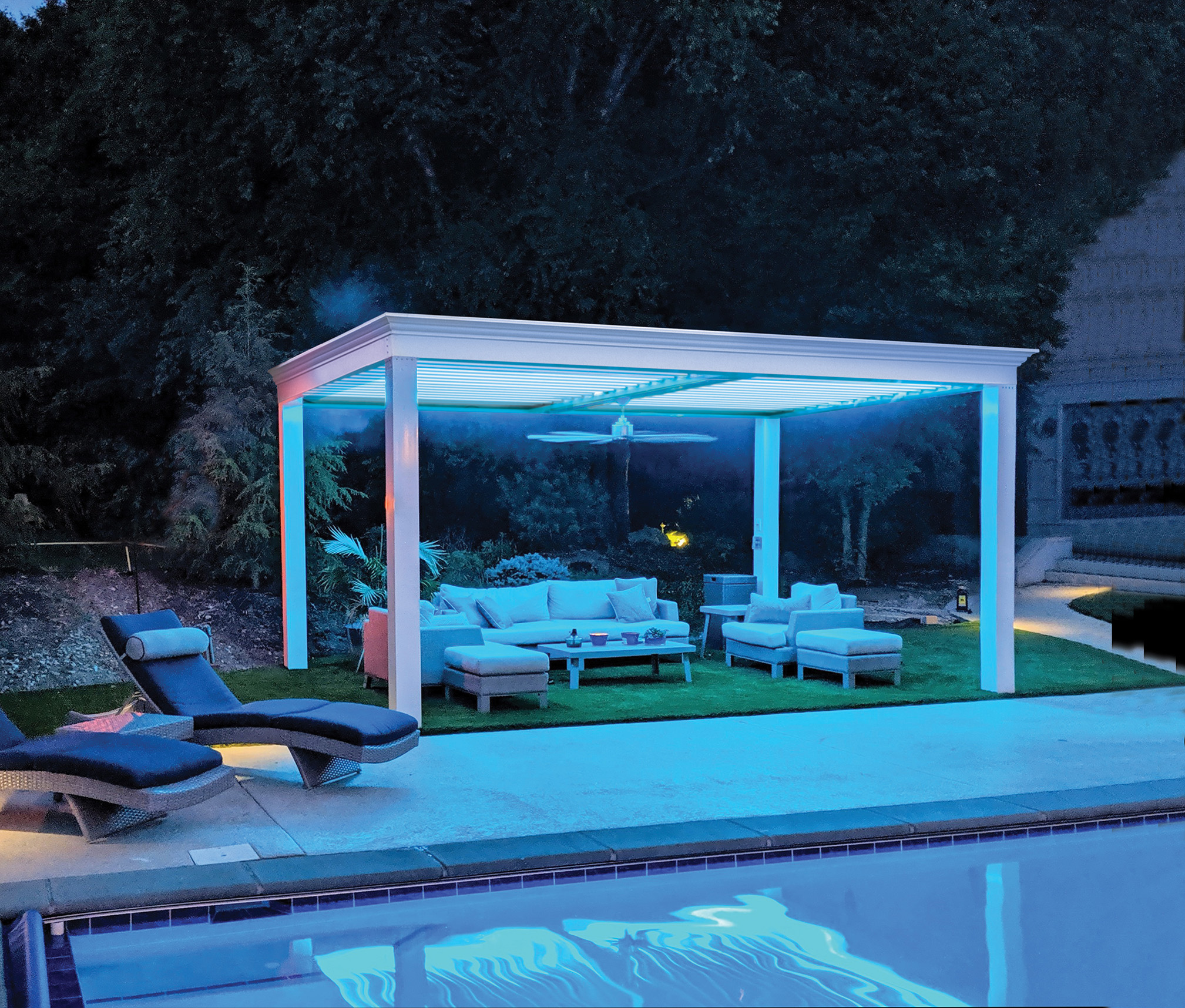 Now that you know how to add some lighting to your pergola, make sure you don't get duped by some of the "Free" lighting options out there. There are countless pergola lighting ideas on the market and you need to make sure the lights you choose match the aesthetic you are aiming for.
Like anything, with lights, you get what you pay for. Make sure you are proud of your patio space whether it is with a pergola or a fire pit.
Also, consider The Luxury Pergola when you are getting your pergola project done.
FAQ
Here we go over frequently asked questions with pergola lighting ideas.
How much power do I need to run lights?
If you are looking to run lights in your pergola, from string lighting to lanterns, you need at least 110 volts of power coming into the area.
With "low voltage" wiring, you typically cannot get enough luminance coming from fixtures to read or play cards by.
How do I run lights on a pergola?
If you are working with an aluminum pergola kit, like the Luxury Pergola, it is usually best to run the wires through the posts to keep everything hidden. Then you can arrange the lights to install or hang your lighting anywhere.
If you have a wooden pergola, run the wire through conduit on the outside of an exterior post, on a side that isn't normally seen.
Can I have a fire pit and lighting at the same time?
It depends on how tall the pergola roof is. If it is taller than 8.5 feet to the roof, you generally have enough heat dissipation to not cause any issues.
Make sure you get water rated lights as this will be added to an outdoor pergola.