Images are a useful resource to help understand what's possible, what's popular and, most importantly what you would like your area to be like.
This blog will be full of various customers from The Luxury Pergola showcasing all the different ways you can use your new area to its full potential.
Table of Contents
Outdoor Space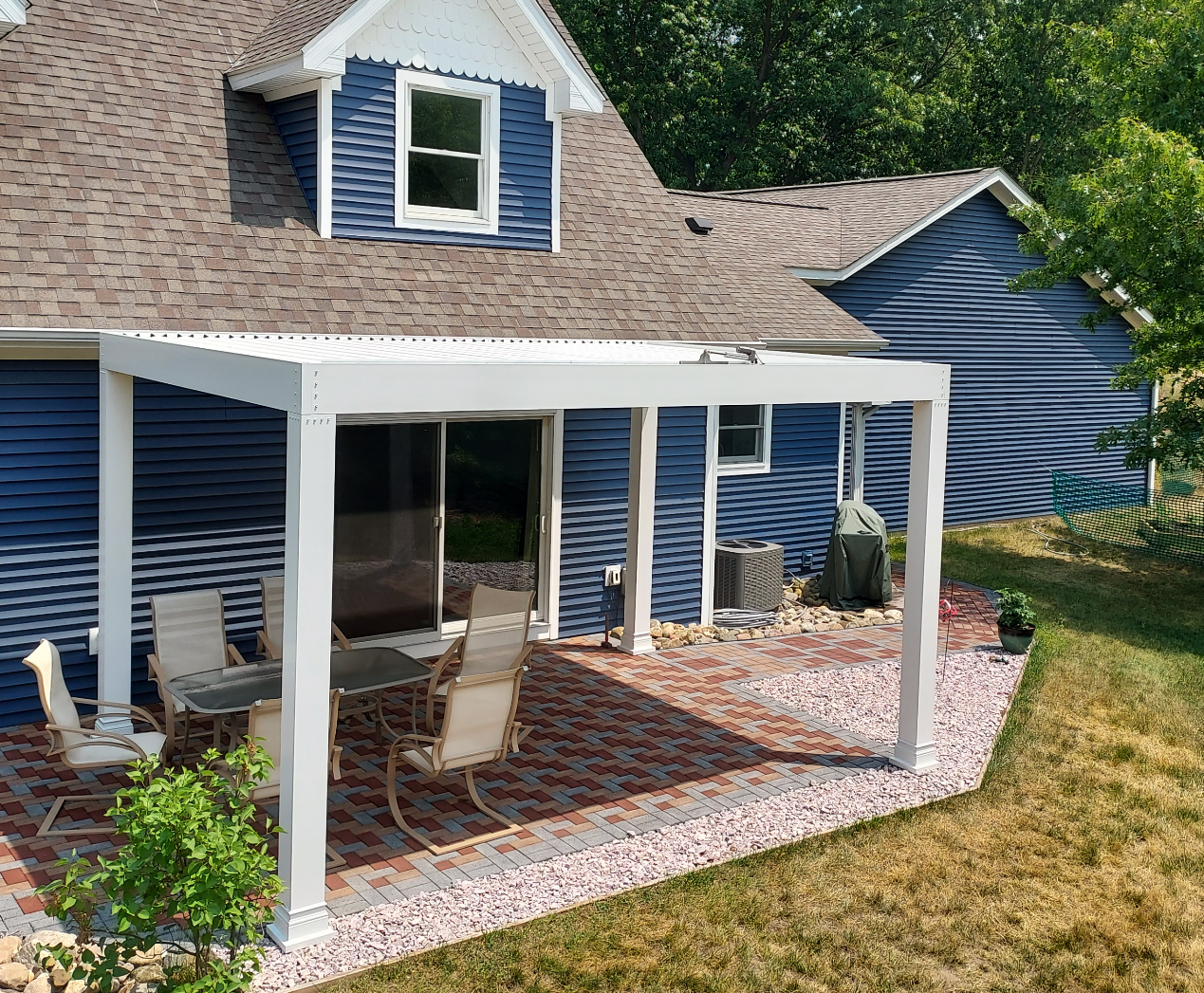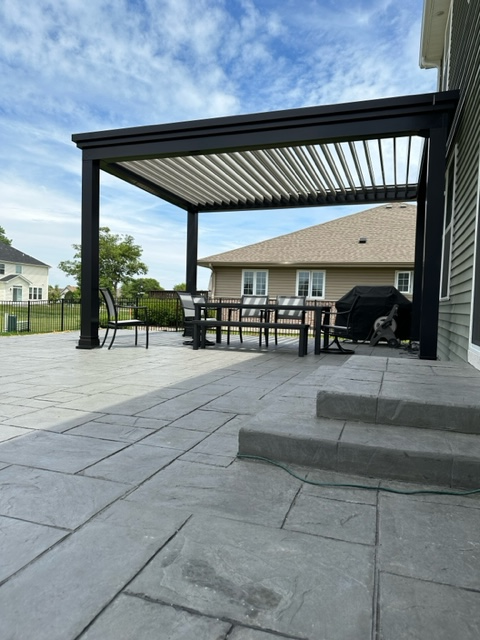 Outdoor space inspiration can come from many places. Families al
l across the globe seek for means to transform their outdoor patio area into a great entertaining area for their friends and neighbors.
Outdoor Living Space
An outdoor living space has a variety of purposes. Living spaces should be able to support enough guests comfortably.
Imagine your area with the landscape surrounding you giving you a sense of seclusion. the colorful plants, and greenery help create whole new views in your yard.
This example tied in with comfortable outdoor furniture are some of the important design aspects of your backyard area.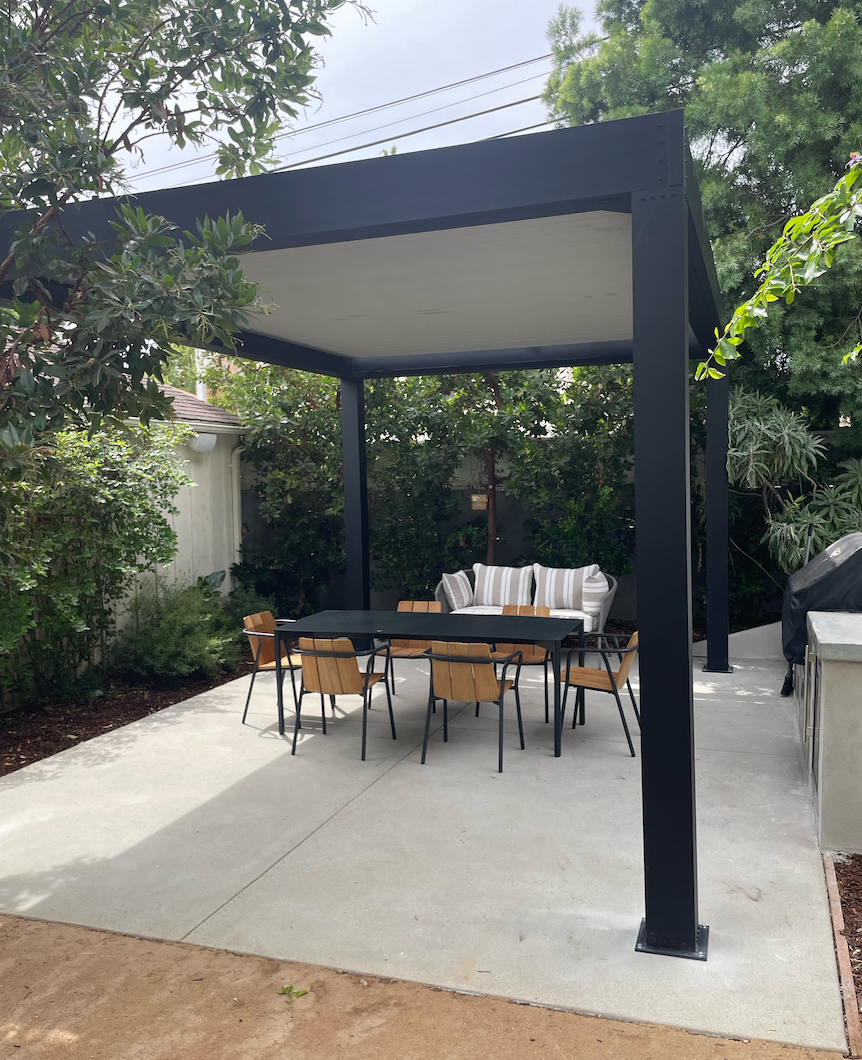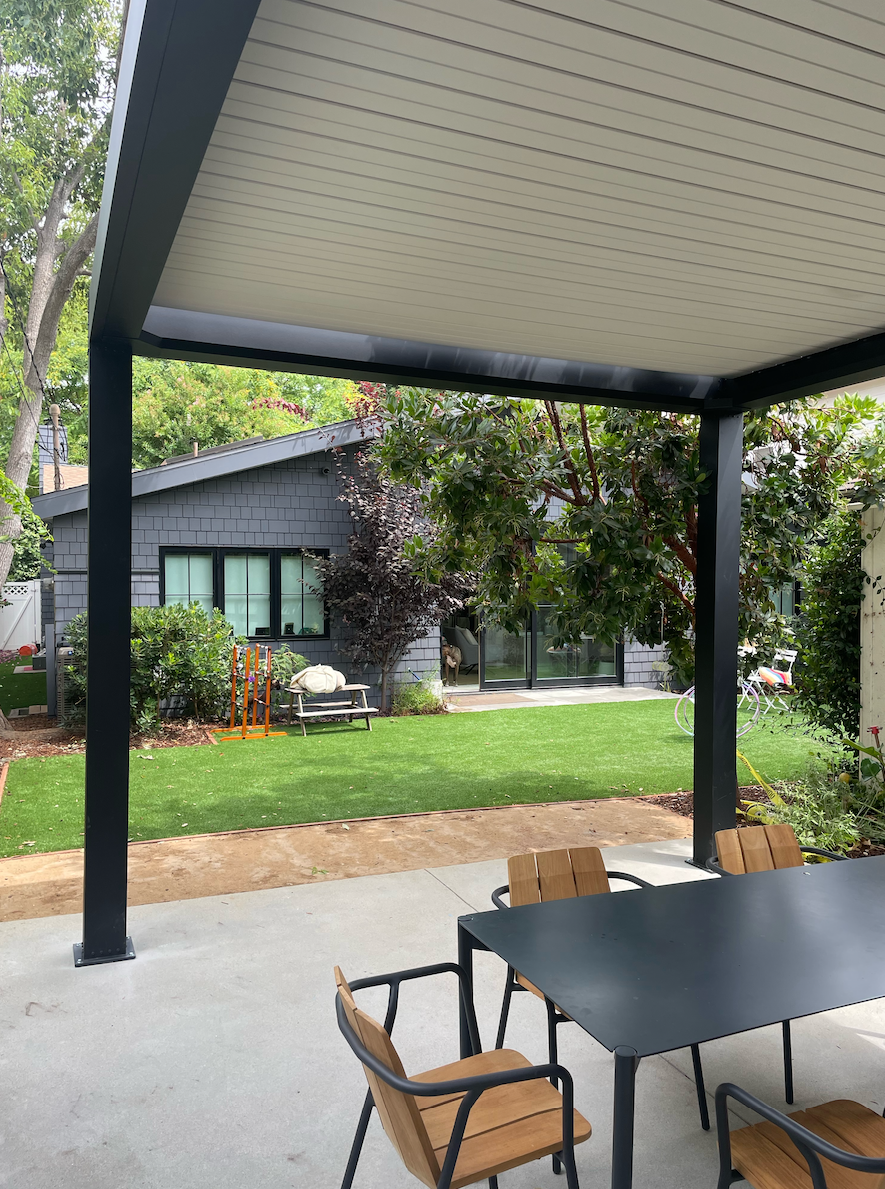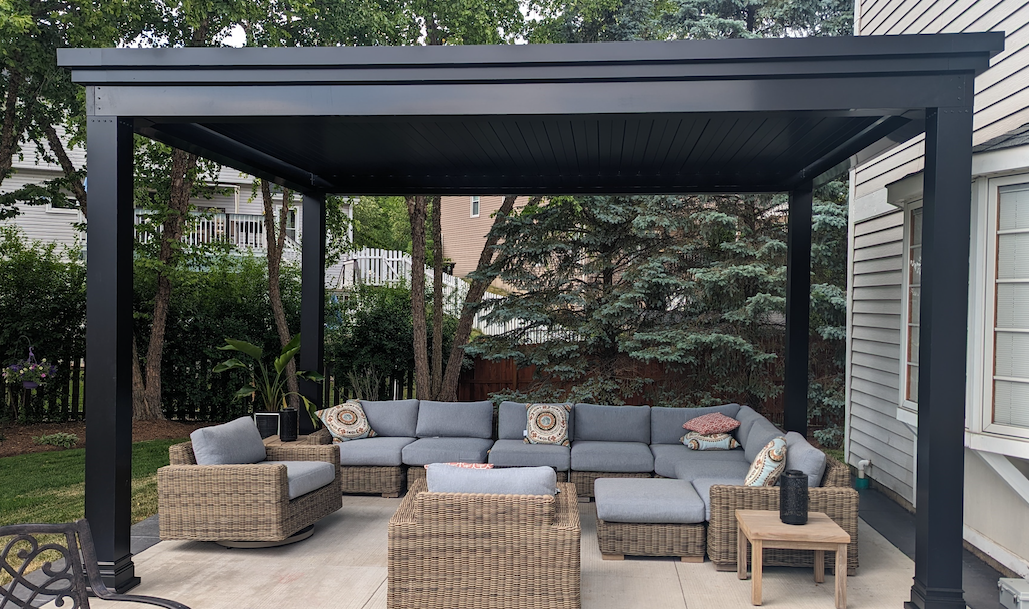 Your house is a reflection from your taste and style. The design and layout should be crafted with careful consideration. This is one and the same with deciding your outdoor patio or porch area.
Consider your hosting neighbors and family. Are you serving food or relaxing? These aspects change how the pergola area will work. If you add the Luxury Pergola into your backyard you will be gaining control of your environment that a regular wooden pergola could not do.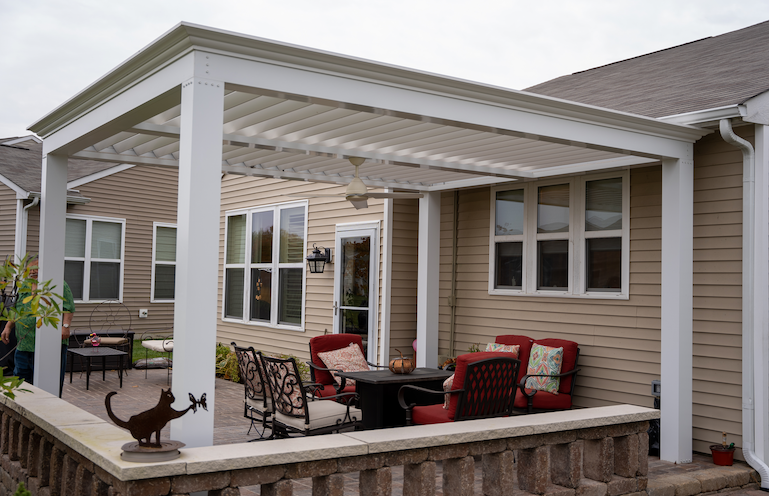 Pergola Ideas for Decks
There are many ways to enhance your area with little time and even on a budget. Your home can have people making comments for years to come with the spectacular addition of a pergola.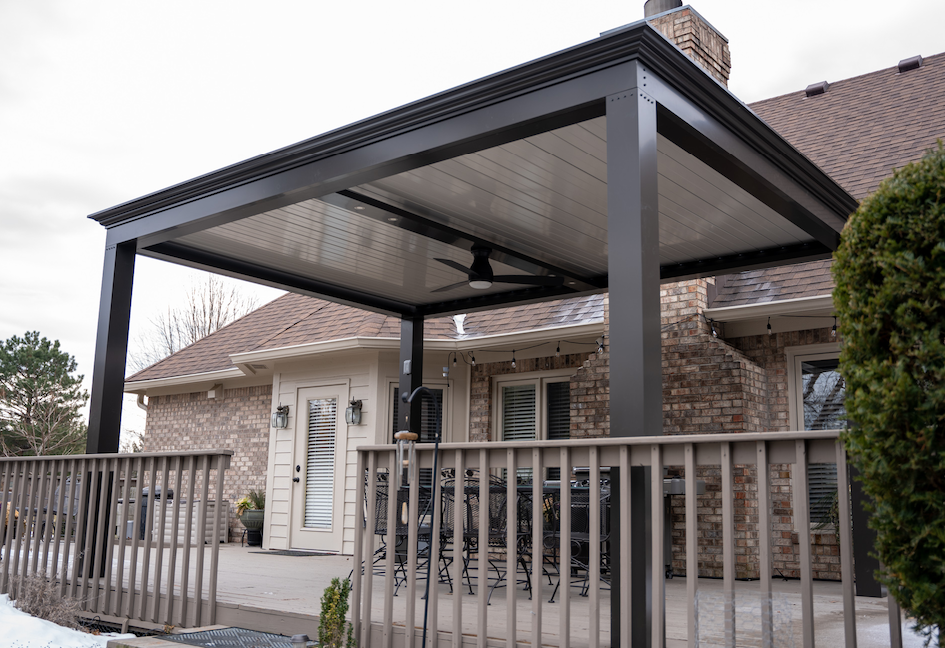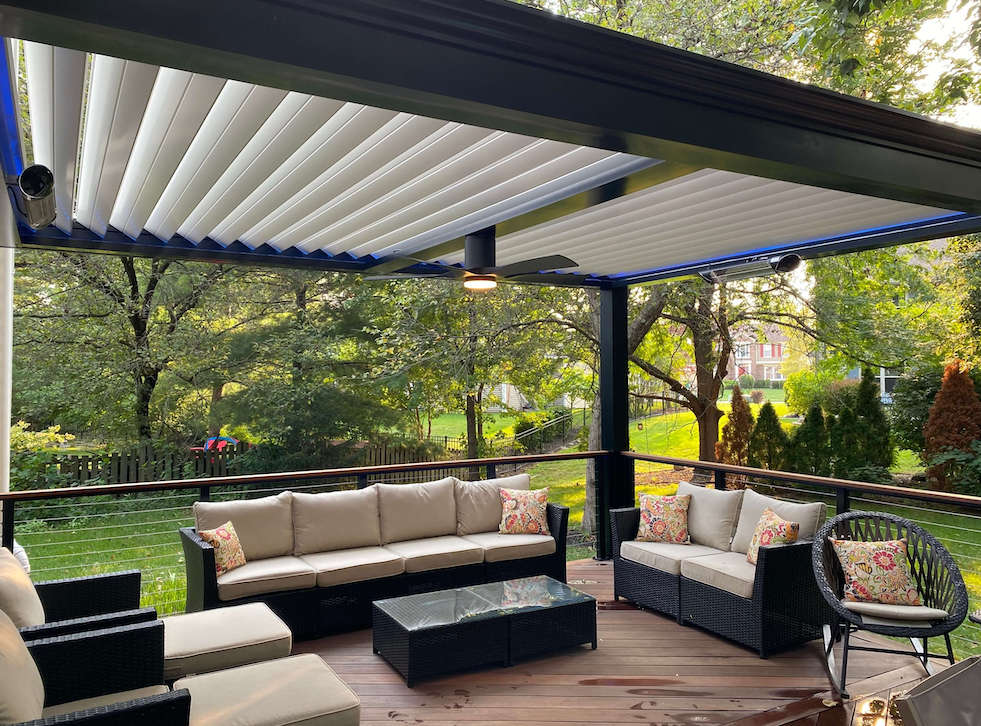 Make Your Backyard A Comfortable Space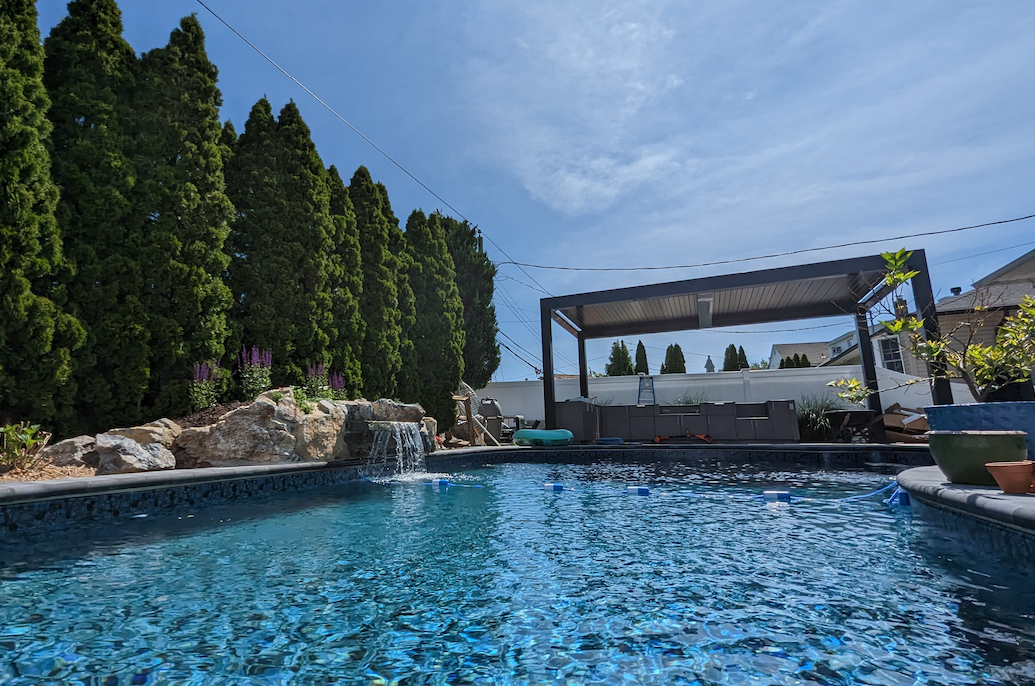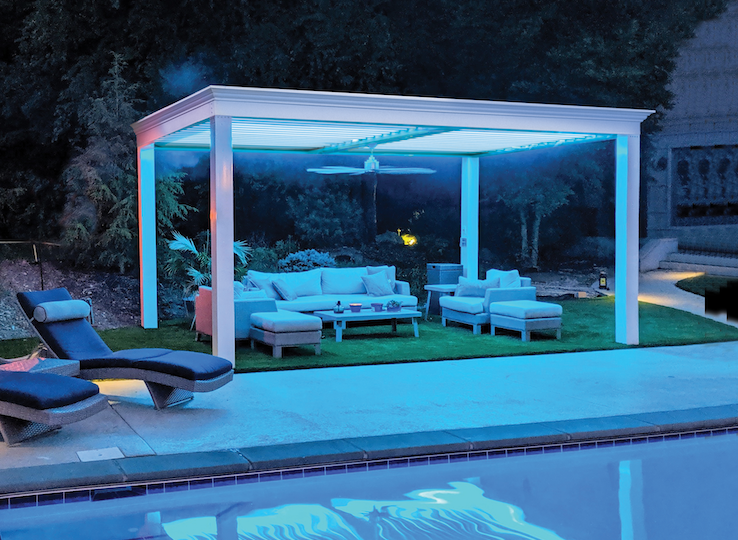 Add a Pergola with a Roof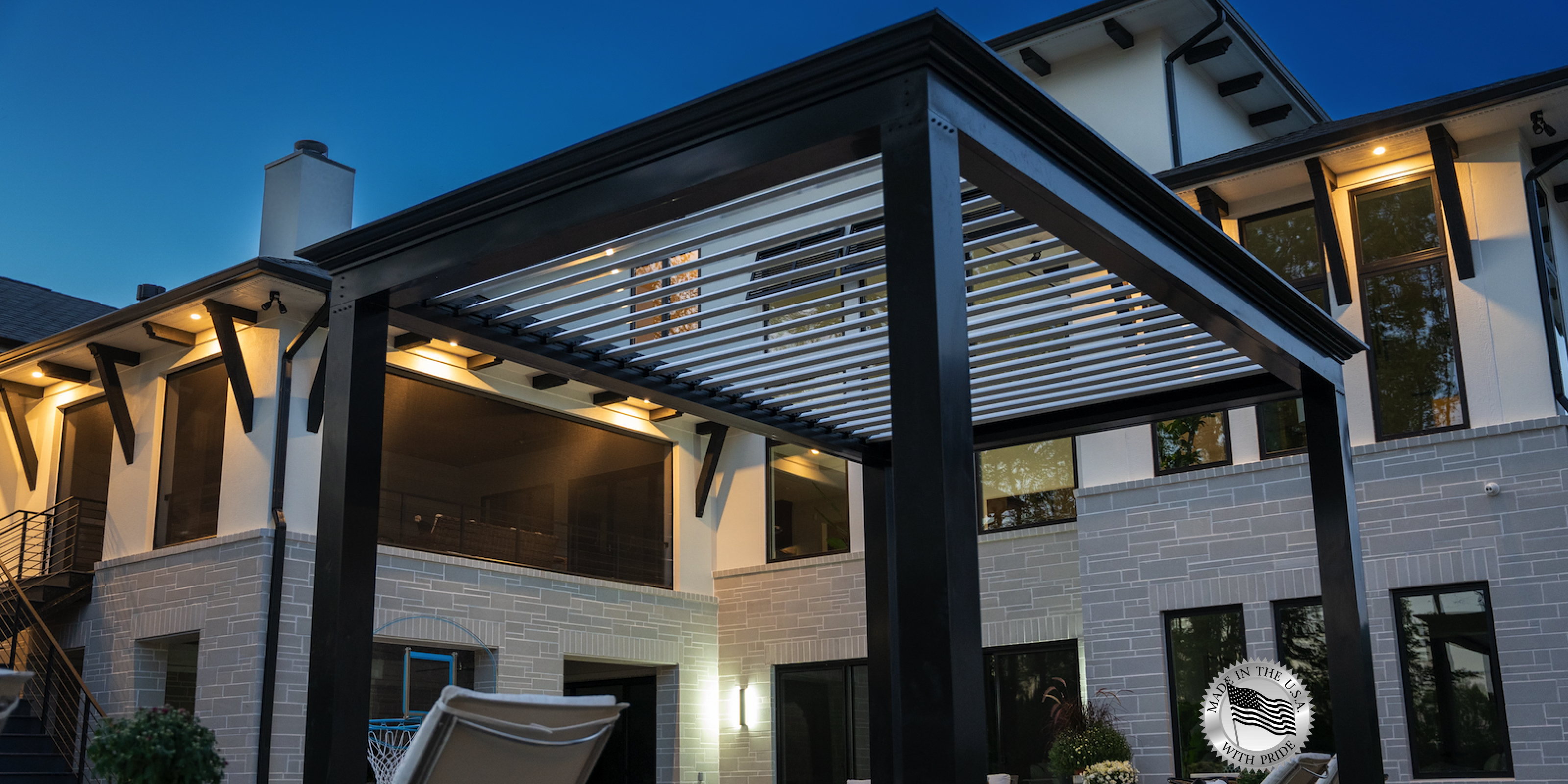 Patio Cover
Patio cover can come in many ways. When you go with The Luxury Pergolas Modern Louvered Pergola you are giving yourself the control over the sun by being able to use our motor controlled system controlled by our remote control you can give yourself shade or more sun even keep the rain out of your outdoor living area.