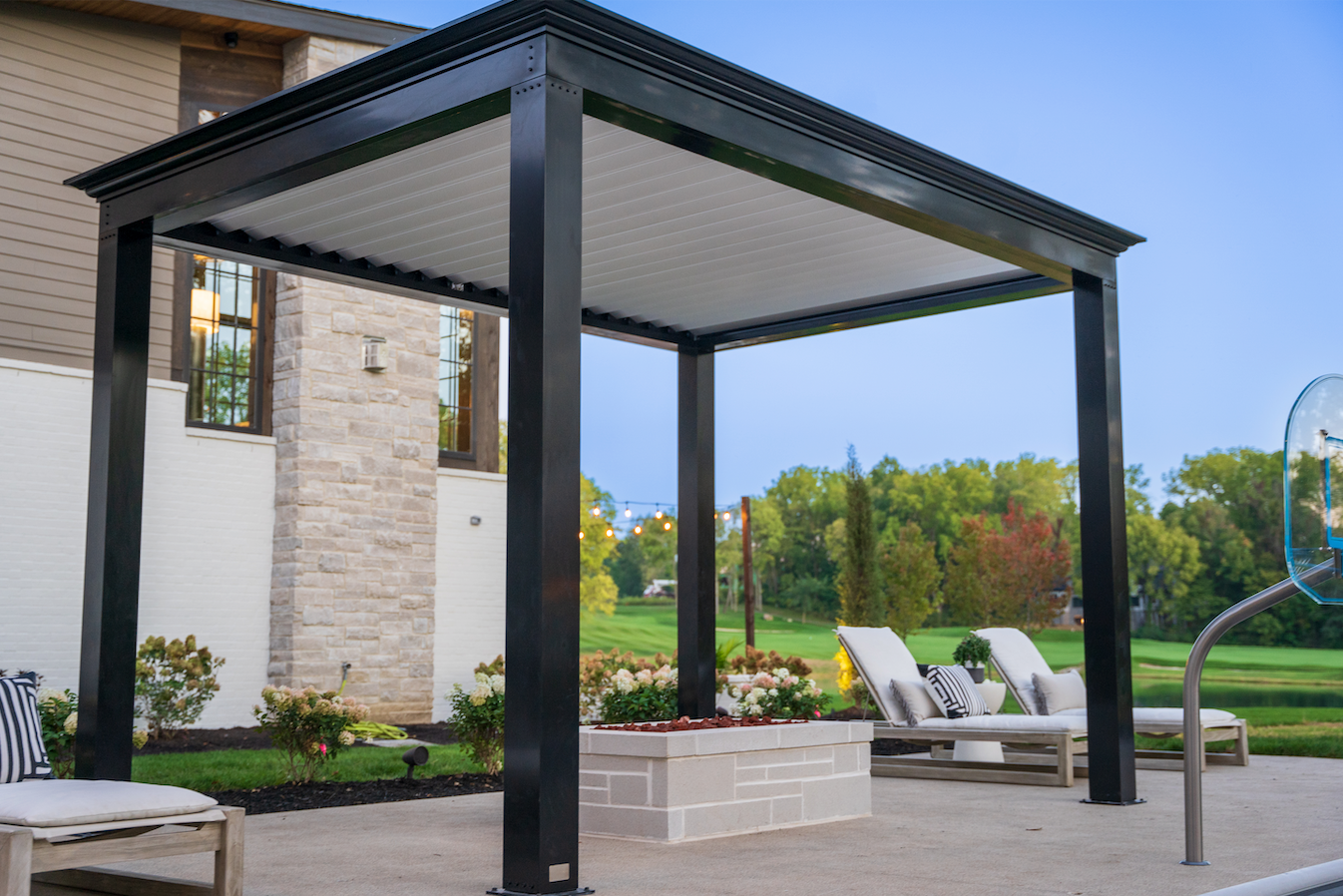 Listen to Article
Looking for your next DIY backyard project? The backyard patio is the perfect place to let your imagination run wild.
Are you looking to have a nice covered outdoor space with a paver patio, automatic louvers on your pergola overhead opening up to the bright blue sky?
We are going to dive into some ideas that help create your existing patio or bare yard into a dreamscape, with these easy diy patio ideas!
Table of Contents
Getting Started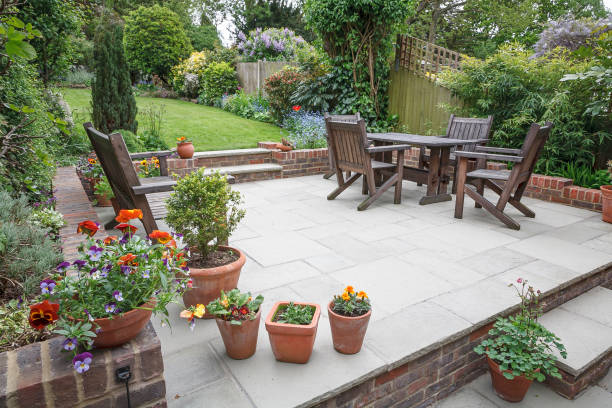 The first step is to plan out what you are wanting to include in your project.
With so many options and ideas its important to make sure you have the right space, budget, and design for everything you are interested in.
Some very popular diy patio ideas involve using pavers adding design and style , putting up a pergola giving shade control and even a garden or vegetation space in the yard for good scenic backdrops.
Planning your DIY backyard patio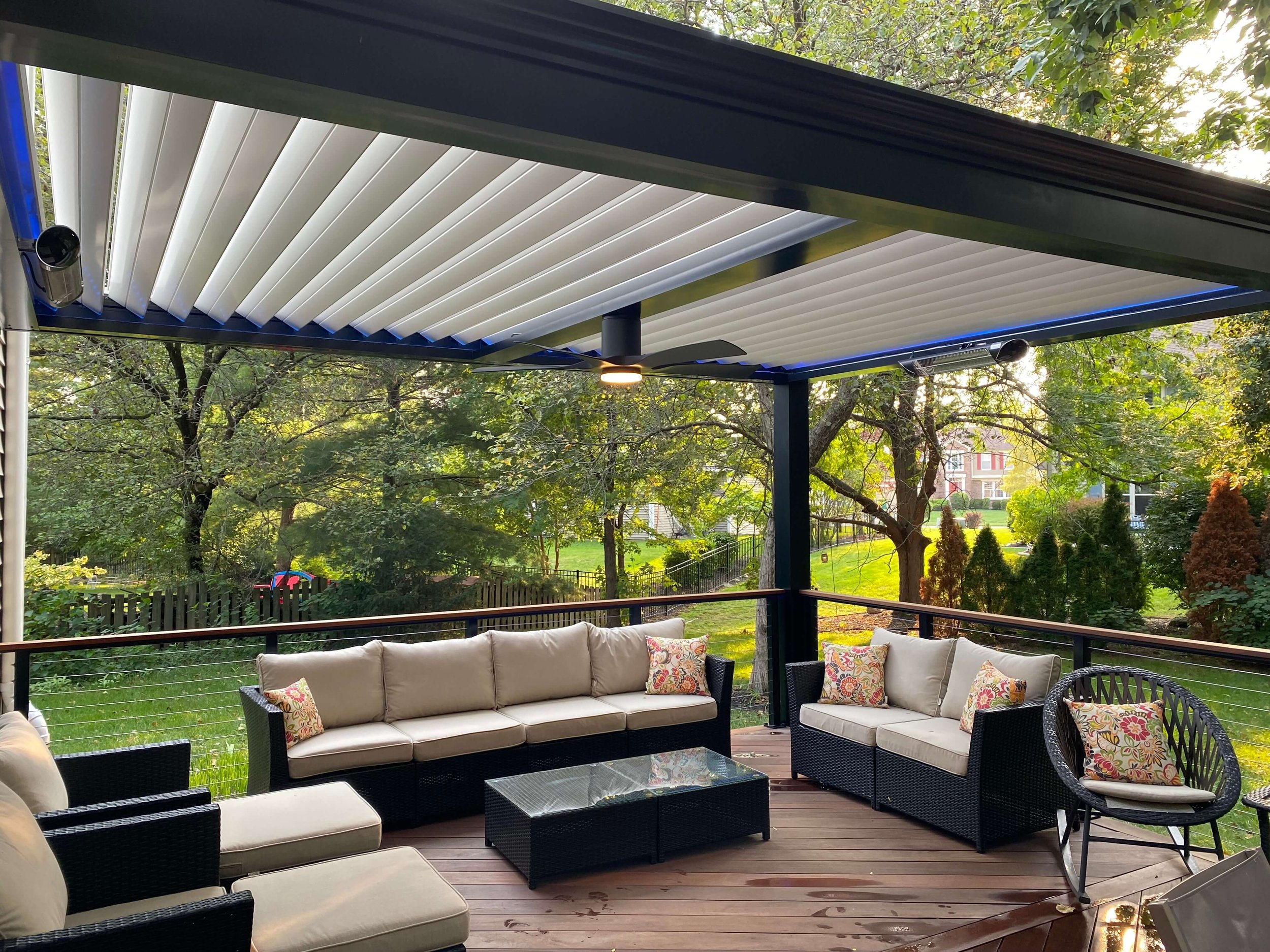 The idea of adding a modern, remote controlled pergola is taking the front runner in popular ideas of how to make your backyard patio a place to remember.
This modern luxury doesn't just give you shade on command, it also lets you be able to enjoy the outdoors whether its raining or snowing even.
Customize your Pergola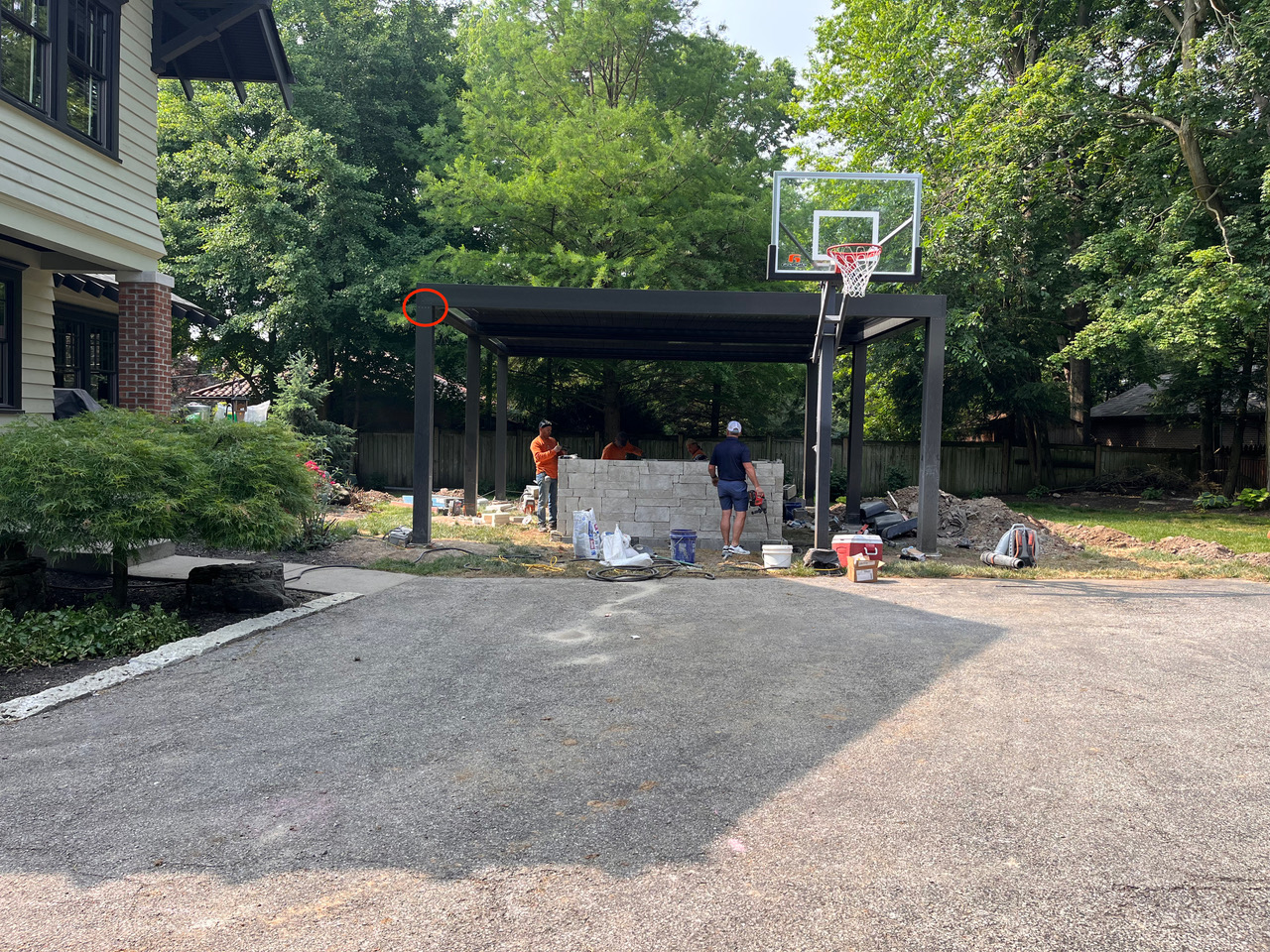 It is now easier than ever to customize, receive and install a pergola into your patio foundation with pergola kits. Pergola kits are sold ready to install and deliver to your home with all the pieces ready to be connected together.
Measuring is important
Thankfully there are many sizes available for most pergola kits that are able to be ordered. So before you buy definitely check out a buyers guide to help you make the right pergola purchase.
Getting started, before the installation process of your new patio you'll quickly realize there are many style design options to chose from paver patio to decking:
pavers

wood decking

composite decking

natural stone

gravel
Each having their own unique design and style to bring to your new space in this diy project, let's dive in to each one a little more to maybe help you with your decisions.
Patio Pavers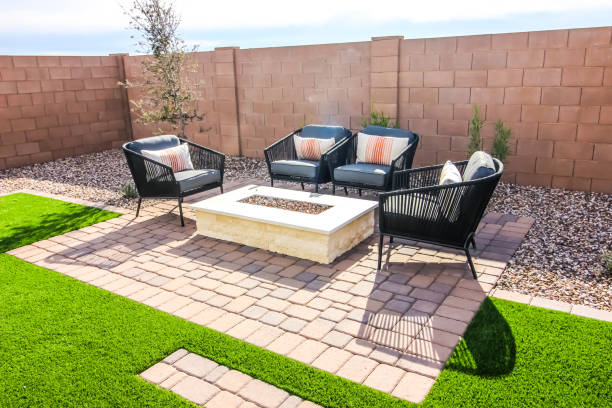 Patio pavers are a great way to add some depth to your patio design.
Not only does it add to the design but it can add stability for any structures such as pergolas on your backyard patio.
Concrete Pavers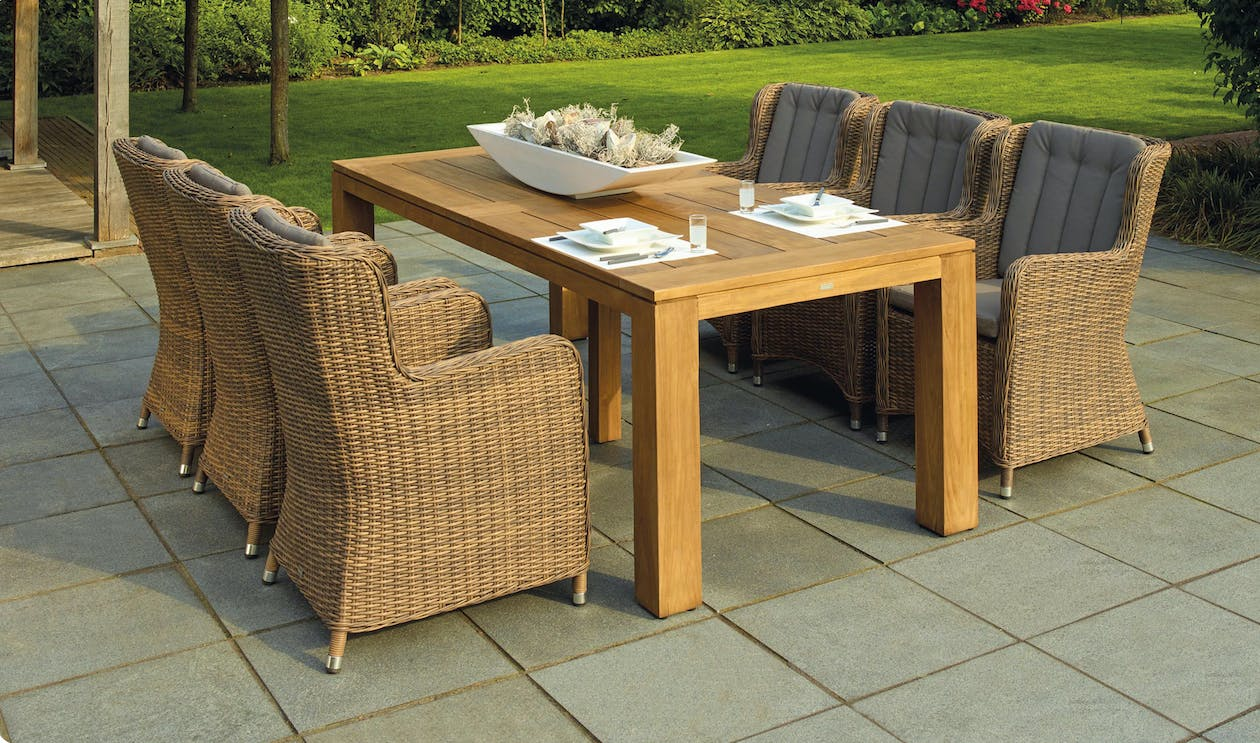 Concrete pavers allow for an easy diy project as they often are a cheaper solution for a great look.
The hardness also helps with a solid foundation which can help you have permanent structures such as mounted swings, pergolas, or stationary lighting.
Brick Pavers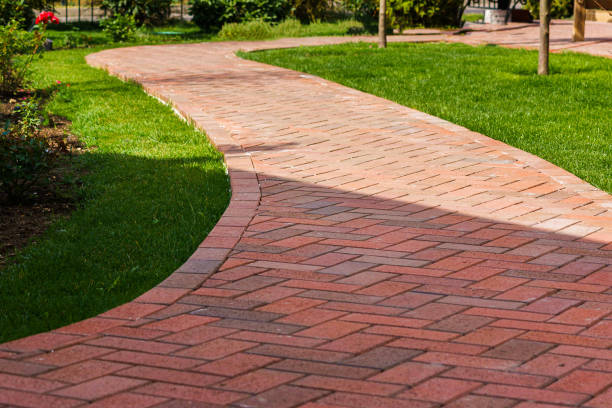 Brick Pavers are a great way to maintain an original or rustic style to the property. Where as most pavers create a new feel to the scene. Brick helps maintain a more original space.
Not only are brick pavers great for sidewalks and walk ways but also patio area and even a fire pit.
Stone Pavers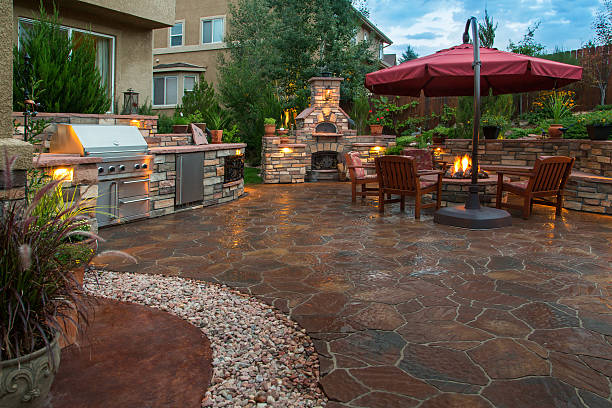 Installing Pavers
This blog won't get too into the specifics of installing a paver patio. However, we will include a quick step by step.
first start by measuring and clearing out and area and laying landscape fabric in which you're installing the pavers.
After done with clearing the area, lay down a paver base with either with a gravel base or crushed rock and create a flat surface with tamper.
The next step would be to add sand. Paver sand is to help allow you to have more control of height and any indifferences from the gravel base. if needed to make more level you can always add more sand.
Use a level or smooth board to help with leveling sand. it's important to always create a level surface.
After that placing the pavers and matching correct sizing or cutting to size for specific spaces onto of the paver sand.
Adding additional sand where needed if you notice unevenness and use a rubber mallet to hit pieces into place or help level them out.
Finishing the patio by grouting and sealing is the last but most important step to create a solid foundation not letting that base material shift the pavers around.
Outdoor Living Space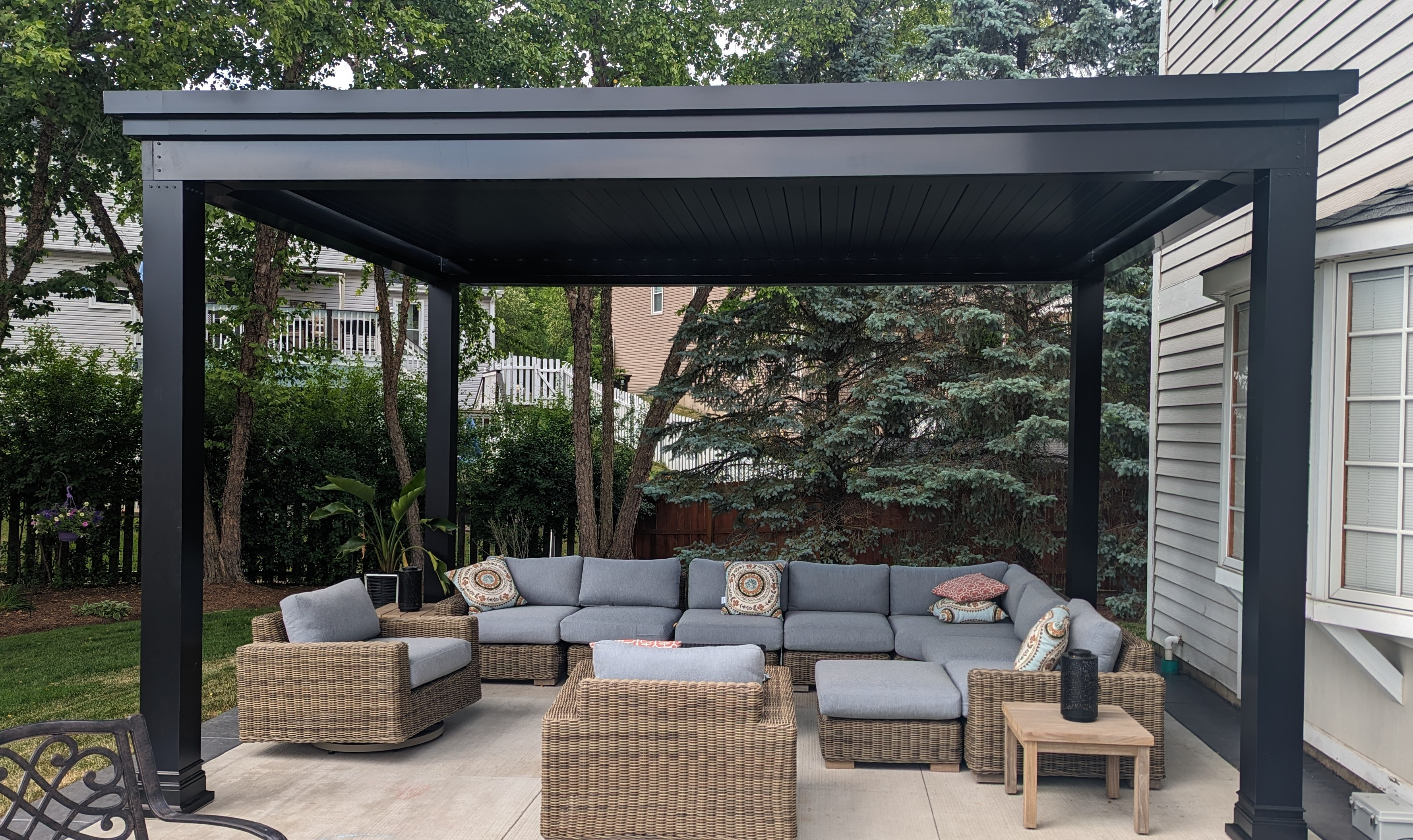 Creating a space where your diy patio doesn't feel like just a regular paver patio but an unforgettable one where memories and laughs are cherished.
The important part of a diy backyard patio is to ensure your space has great lighting, space and much more. For decorating tips there are a few blogs that are tailored for just that.
Simple things like potted plants, string lights, a garden backdrop and the right pavers go a long way.
Focal Point
Think of your outdoor living space as your living room or dining room in the outdoors. it should be the focal point of your backyard. The pace where people are attracted to, to relax and be comfy.
This is always much easier with the right outdoor furniture, some source of warmth being a fire pit, and a good spacial formation so no one feels cramped
whether you are on a small budget or determined for dream come true. The important part is always plan appropriately and your DIY backyard patio can be the place to be.