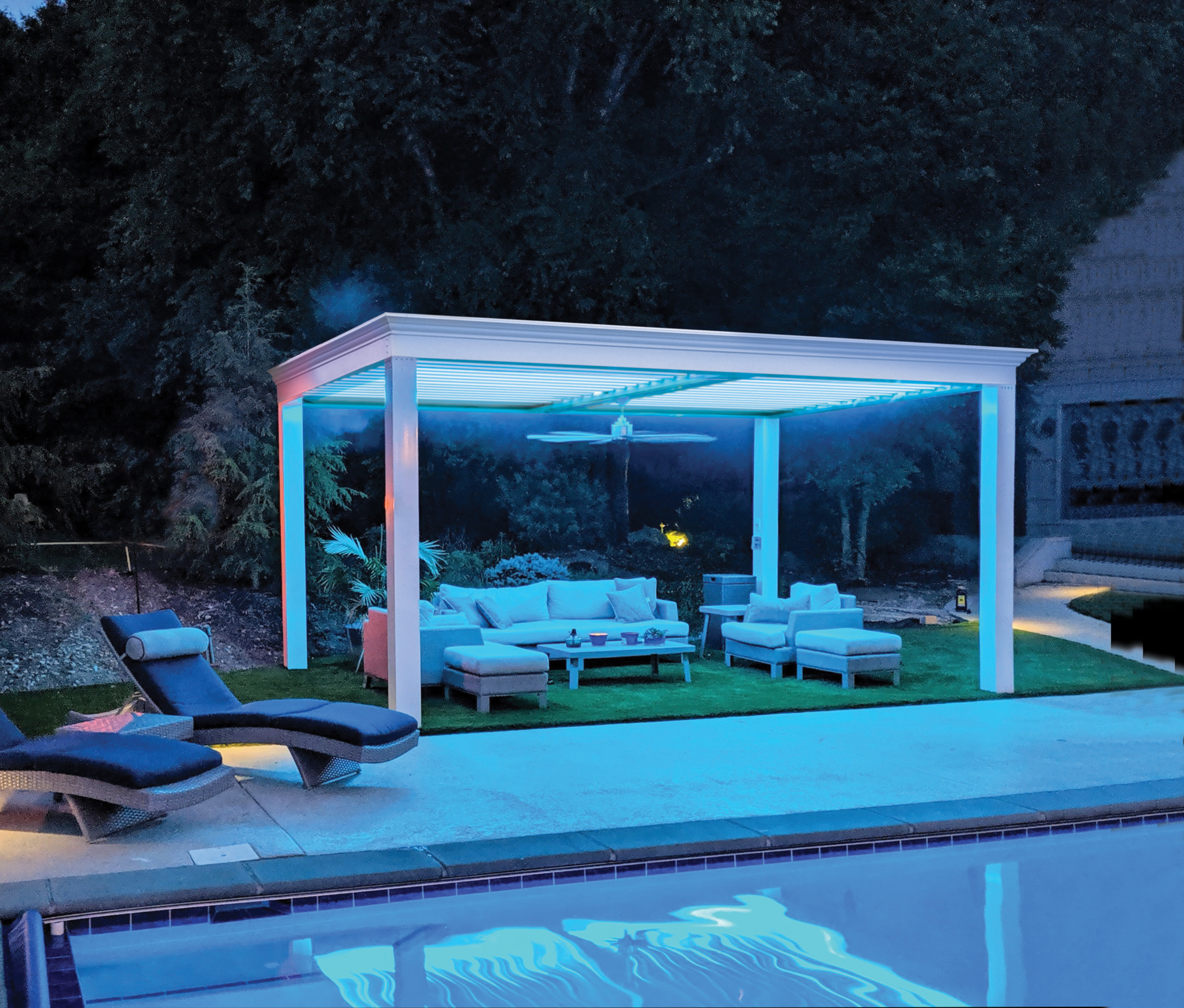 Listen to article:
If you are looking for the best pergola kits for a Florida backyard patio, you've come to the right place. The biggest things to consider when looking for pergolas in Florida is how well it can handle a variety of weather conditions.
Ultimately, the best option is the Luxury Pergola because it won't need maintenance and you can use it in hurricane force winds, as well as get rain protection.
We will go over what to know and consider when looking for pergola kits in Florida. For a pergola in Florida, make sure you get the best pergola structure around.
Table of Contents
Introduction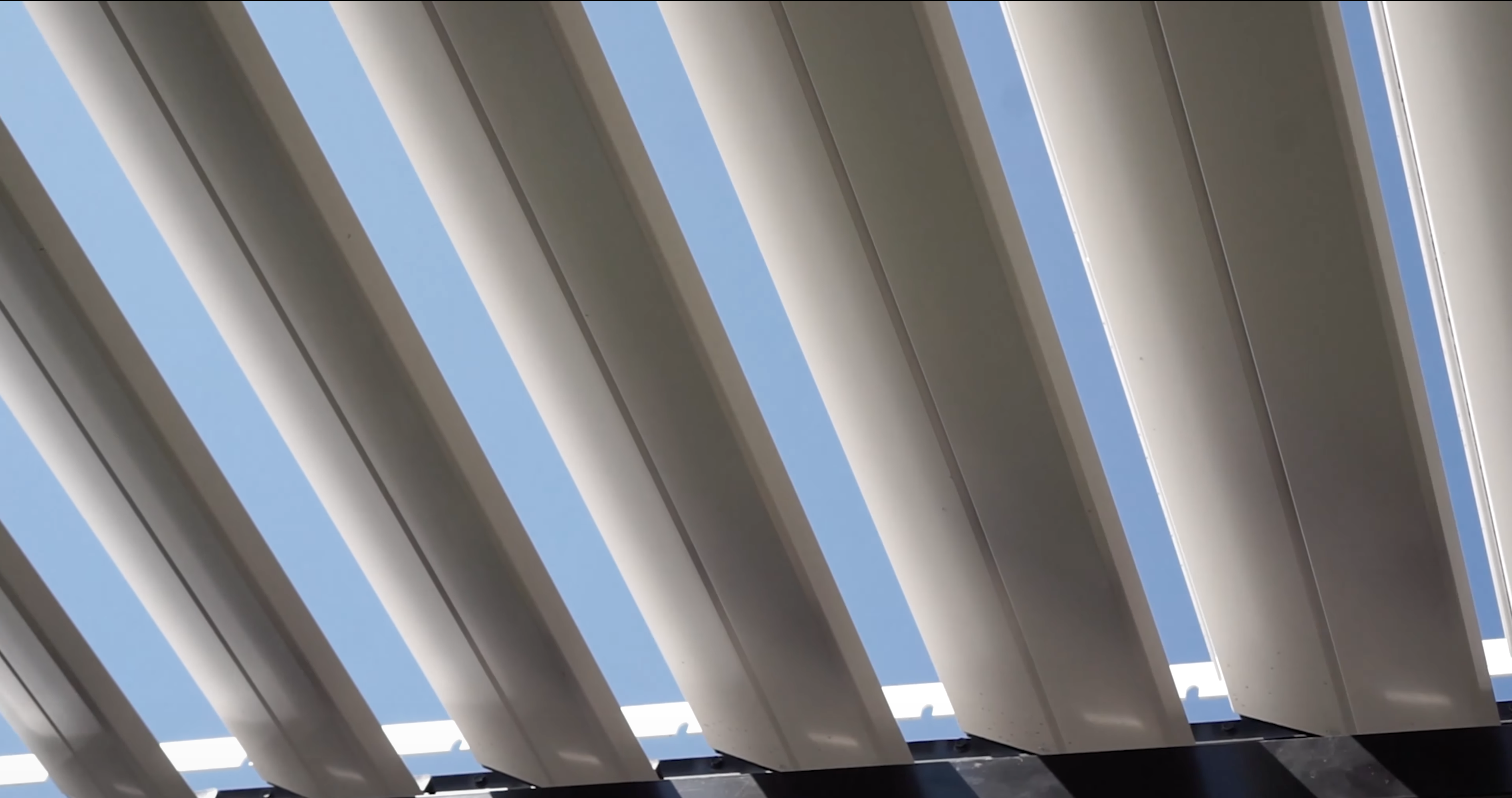 A pergola is typically a square or rectangular frame with slats directly overhead. These slats promote airflow and allow shade in parts of your deck, but only so long as the sun is not directly overhead.
The pergolas in Florida have a disadvantage in that if you go with a wood pergola, or a vinyl the sun and weather can deteriorate the structure. Harsh weather will turn a cheap pergola kit into Swiss cheese with ease.
Popularity of Pergolas in Florida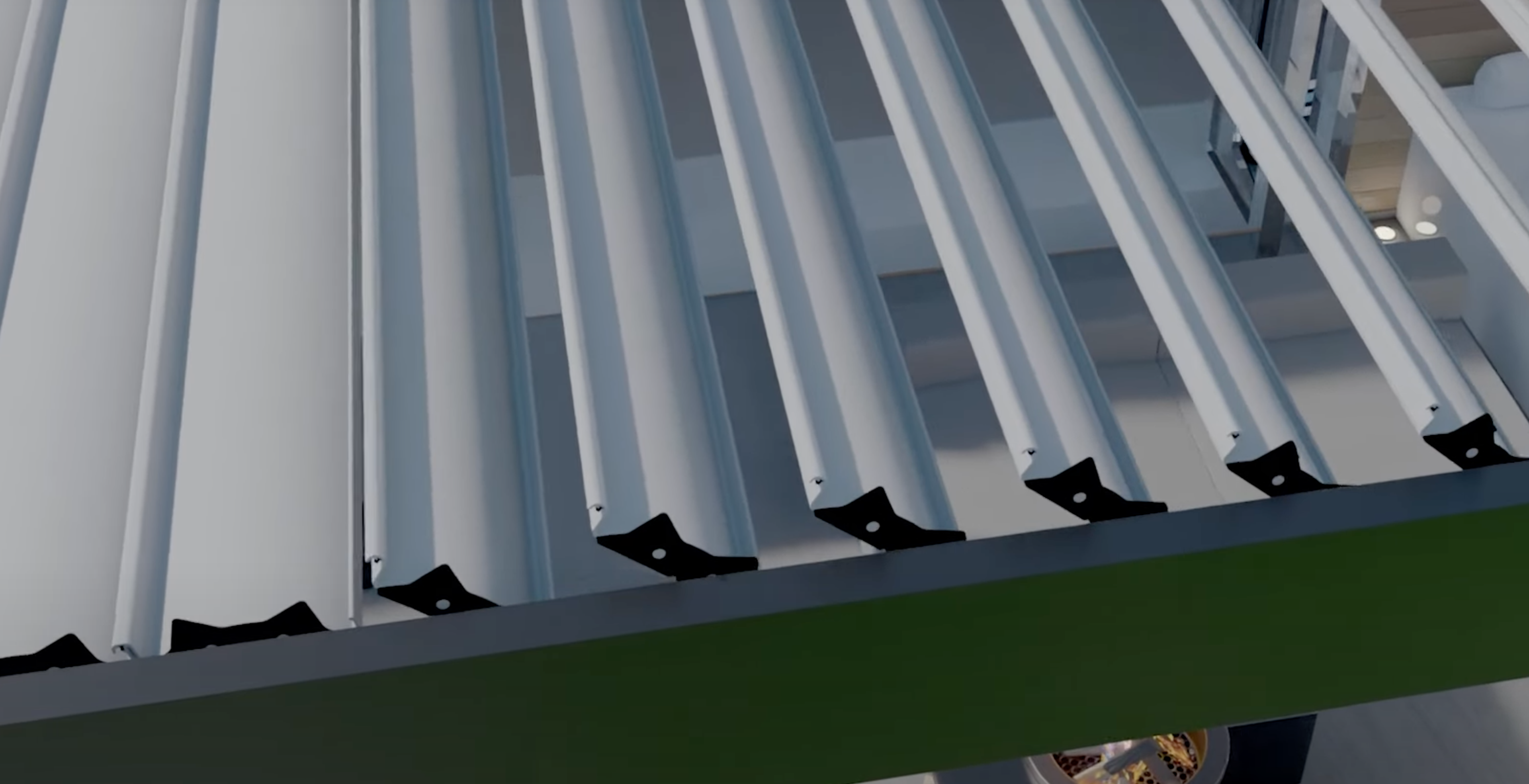 The popularity of pergolas in Florida can't be overstated. For outdoor structures, a custom pergola is an unmatched solution for somewhere like Florida. You can add them to an existing patio and can typically handle the weather of Florida.
With any patio cover in Florida, you need to make sure that if you are looking to have your own pergola, you want to make sure that it can last a lifetime, no matter the weather.
The answer is to look for luxury motorized pergolas that work in a variety of situations.
Benefits of a pergola in Florida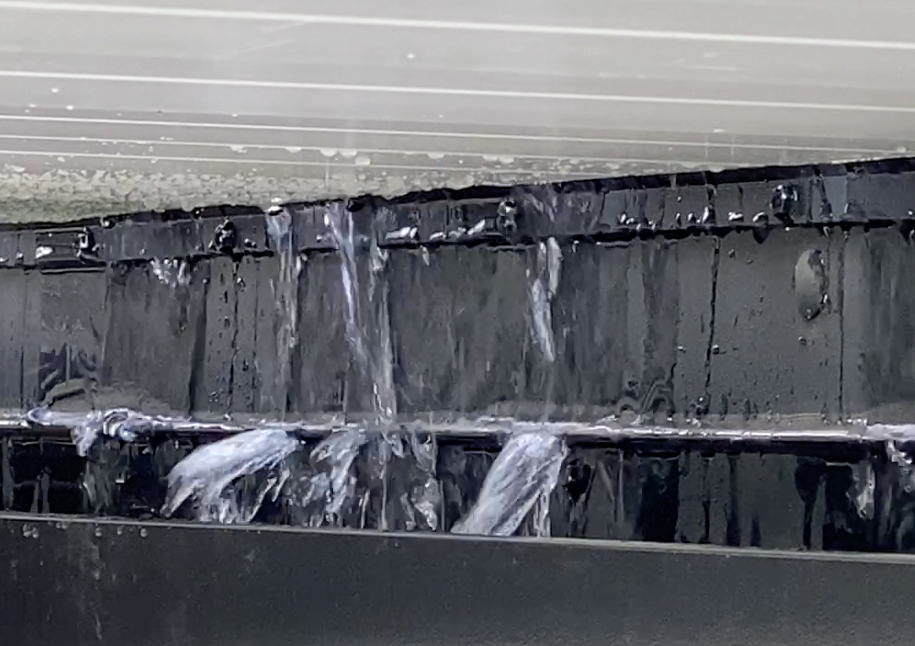 One of the main benefits of a pergola in Florida is the shade and shelter it provides from the scorching sun. Florida's hot and humid climate can make spending time outdoors uncomfortable, but louvered pergola kits can provide the perfect solution.
The open-air design of a pergola allows plenty of natural light and fresh air, while still providing a good deal of shade. This can help make it the perfect spot to enjoy your outdoor living space.
Another benefit of Florida pergolas is the enhancement to an outdoor living space. Now it may be important to understand if a Louvered pergola is worth it. A motorized louvered pergola can be used to create an outdoor room, complete with furniture and custom decor.
This can be a great way to add an additional layer of living space to your home without an expensive home addition. A pergola can create a great focal point for your backyard or poolside pergola, making it an attractive and inviting area for your family and guests.
Finally, a pergola can make it easier to sell your home. A well-built and well-maintained pergola can be a great selling point for potential buyers. It can also make your home stand out in the neighborhood, which can be a great way to increase curb appeal.
Types of pergolas in Florida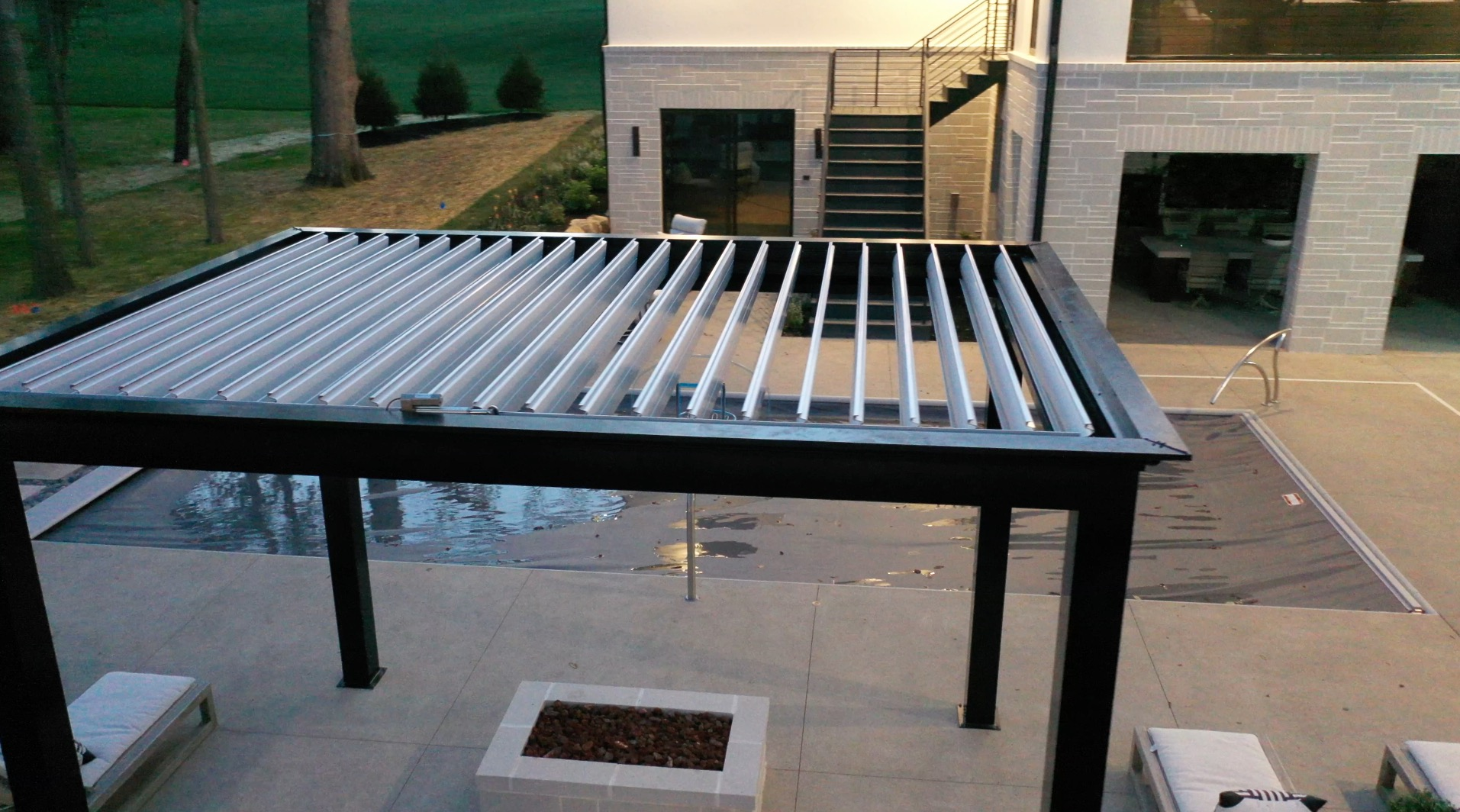 There are several types of pergola kits available in Florida or South Florida, each with its own advantages and drawbacks. The most popular types of pergolas include wood pergolas, aluminum pergolas, vinyl pergolas, and custom pergolas. The most durable pergola material is aluminum, but each of the different materials have pros and cons.
Wooden Pergolas
Wood pergolas are the most traditional type of Florida pergola and are made from a variety of different woods. These woods include cedar, redwood, and pressure treated pine.
Wood pergolas are known for their natural beauty and can be a good option to create shade with a rustic or traditional look for homeowners. They are relatively easy to customize, so you can create a pergola that is truly unique for your property.
However, wood pergolas do require frequent maintenance and are not great for commercial projects. It is also very difficult to find motorized pergolas made of wood, so your options are limited.
Aluminum Pergolas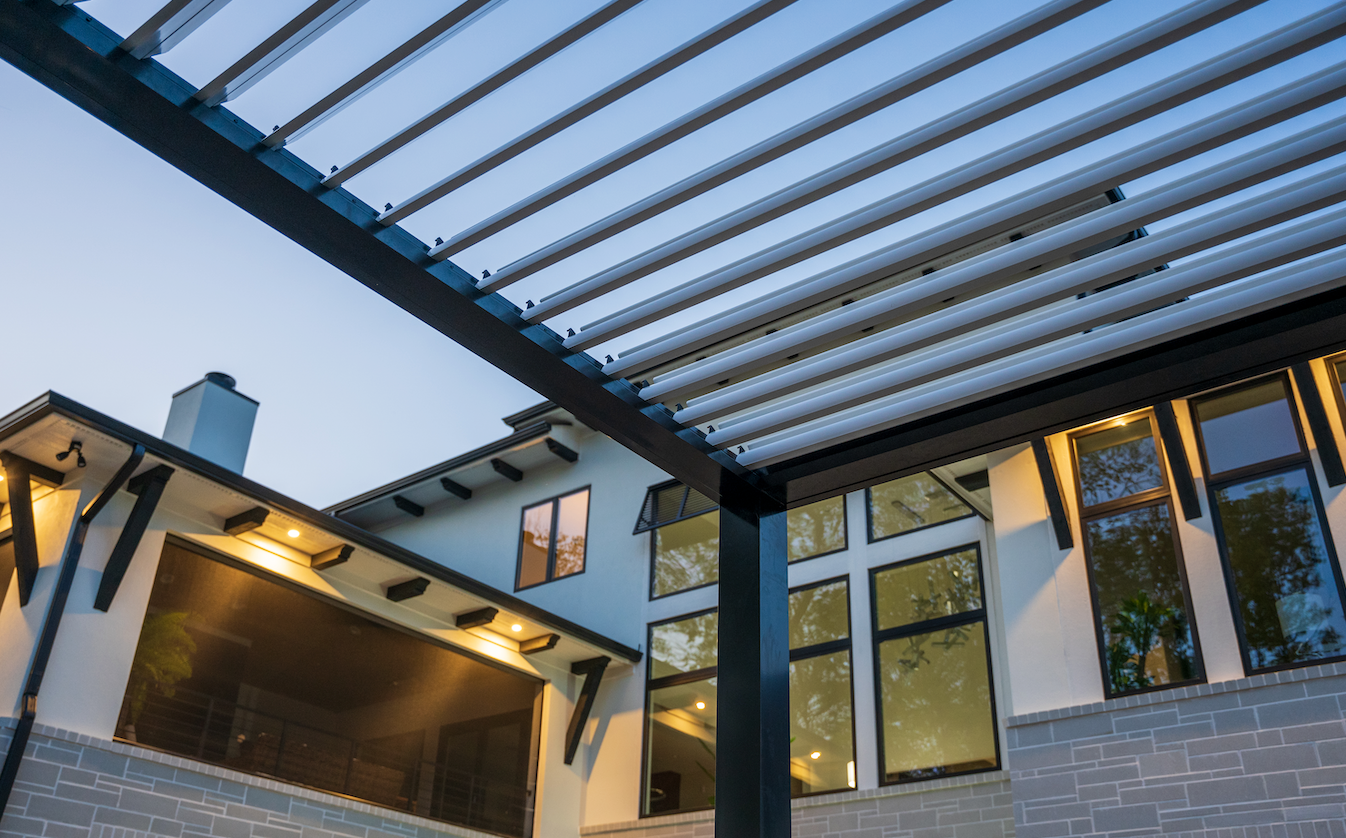 For aluminum pergolas, especially in Miami, a pergola structure like this will be a great options for homeowners looking for a low-maintenance shade solution. They are made of lightweight, rust-resistant aluminum and are available in a variety of colors.
Aluminum pergolas are also a great option for homeowners looking for a modern and contemporary look for residential areas.
However, they are not quite as customizable as wood pergolas and can be more expensive, although installation can be quite a bit easier. Aluminum pergolas are also far more resistant than any other option when it comes to extreme weather like that in South Florida, even when it comes to free standing pergolas.
Vinyl Pergolas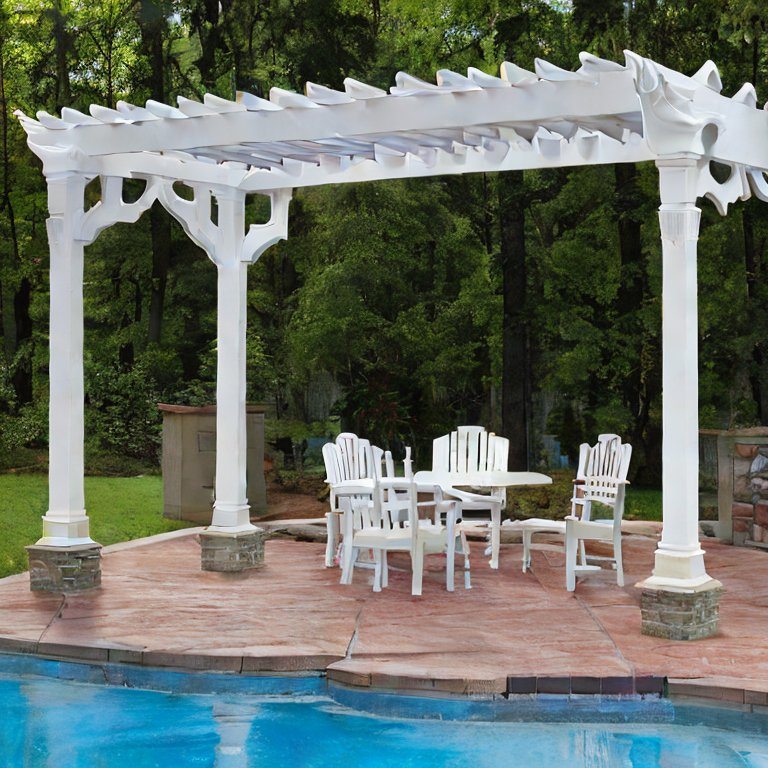 Vinyl pergolas are a great option for homeowners looking for a low-maintenance and budget-friendly option. They are made from a durable vinyl material that is resistant to rot, decay, and insect infestations.
Vinyl pergolas are also available in a variety of colors and styles. However, they are not as customizable as wooden or aluminum pergolas.
Custom Pergolas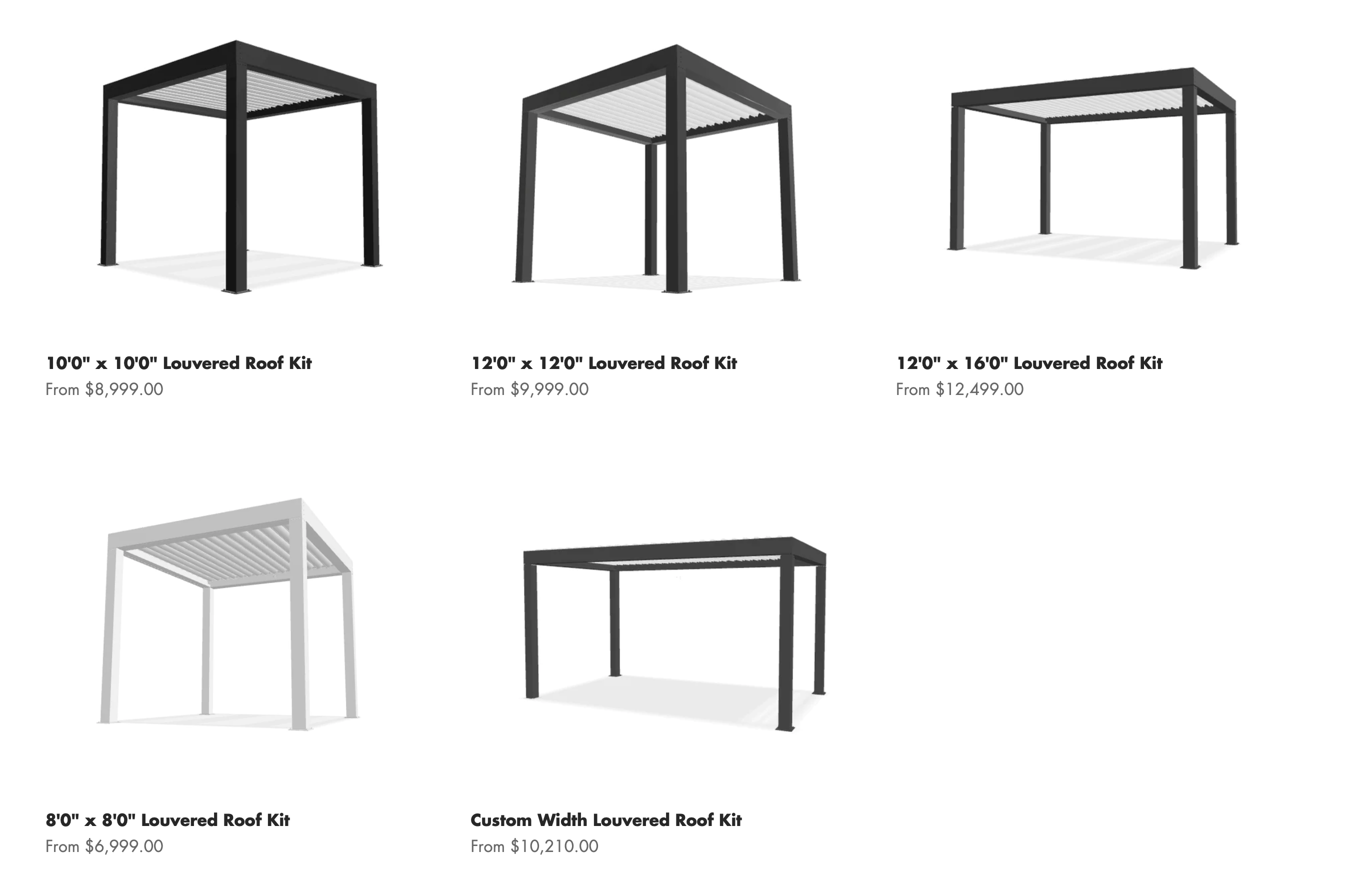 Custom pergolas can be made from a variety of materials, including wood, aluminum, or vinyl, and can be customized to fit any size or design. The biggest benefit of custom pergolas is that they can be tailored to perfectly match your home's architecture and style.
They can also include unique features such as built-in seating or lighting. However, custom pergolas can be more expensive than standard pre-built options.
Considerations when building a pergola in Florida

If you are looking for a DIY louvered pergola kit, there are several important considerations to keep in mind.
Climate and Weather Resistance
Florida's hot and humid climate can be tough on outdoor structure items and patio covers, so it's important to choose a pergola that is made from weather resistant materials.
Wood pergolas should be made of rot-resistant wood like cedar or redwood. Aluminum and vinyl pergolas are also a great option as they are reuse resistant and can withstand the sunshine state and its harsh weather conditions.
Building Permit Requirements
This part is pretty self explanatory. Before building a pergola, it is important to check with your local government to see if a permit is required.
Some cities and municipalities have strict regulations regarding your outdoor living area and any outdoor structure. It is important to make sure you are following all local laws.
Size and Location
The size and location of your pergola are also important considerations. A larger pergola can provide more shade and space for outdoor living. It can also take up more space in your backyard.
It's also important to choose a location for your pergola that will provide the most shade and protection from the sun.
Materials and Design
Materials and design: The materials and design of your pergola should complement your home's architecture and style. If you have a traditional home, a wooden pergola with a classic design may be the best option.
If you have a modern home, an aluminum or vinyl pergola with a contemporary design may be more suitable.
Maintenance and care for pergolas in Florida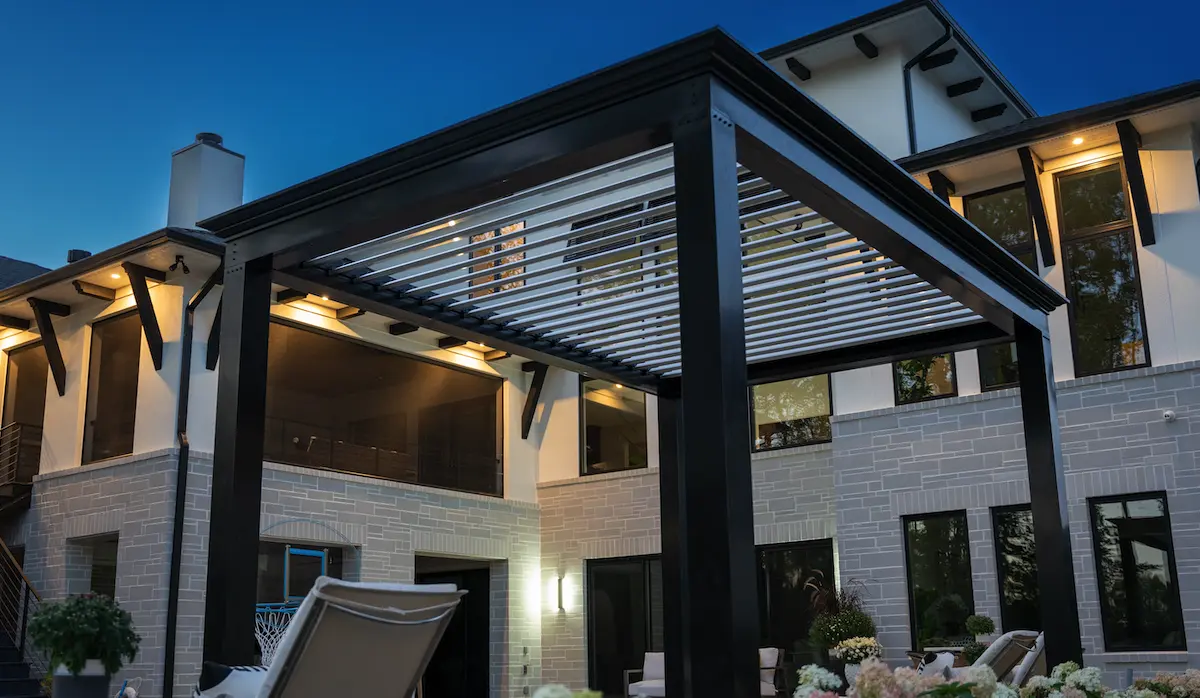 Proper maintenance and care are essential to ensure the longevity of your pergola.
Cleaning and staining/painting
Wooden pergolas should be cleaned and stained or painted on a regular basis to protect them from the elements. Aluminum and vinyl pergolas can also be cleaned with a mild soap and water.
Repairs and replacement of damaged parts:
If any parts of your pergola become damaged, they should be repaired or replaced as soon as possible to prevent further damage.
Checking for insect infestations:
Florida's hot and humid climate can attract pests like termites and carpenter ants, so it's important to periodically check your pergola for signs of infestation.
Conclusion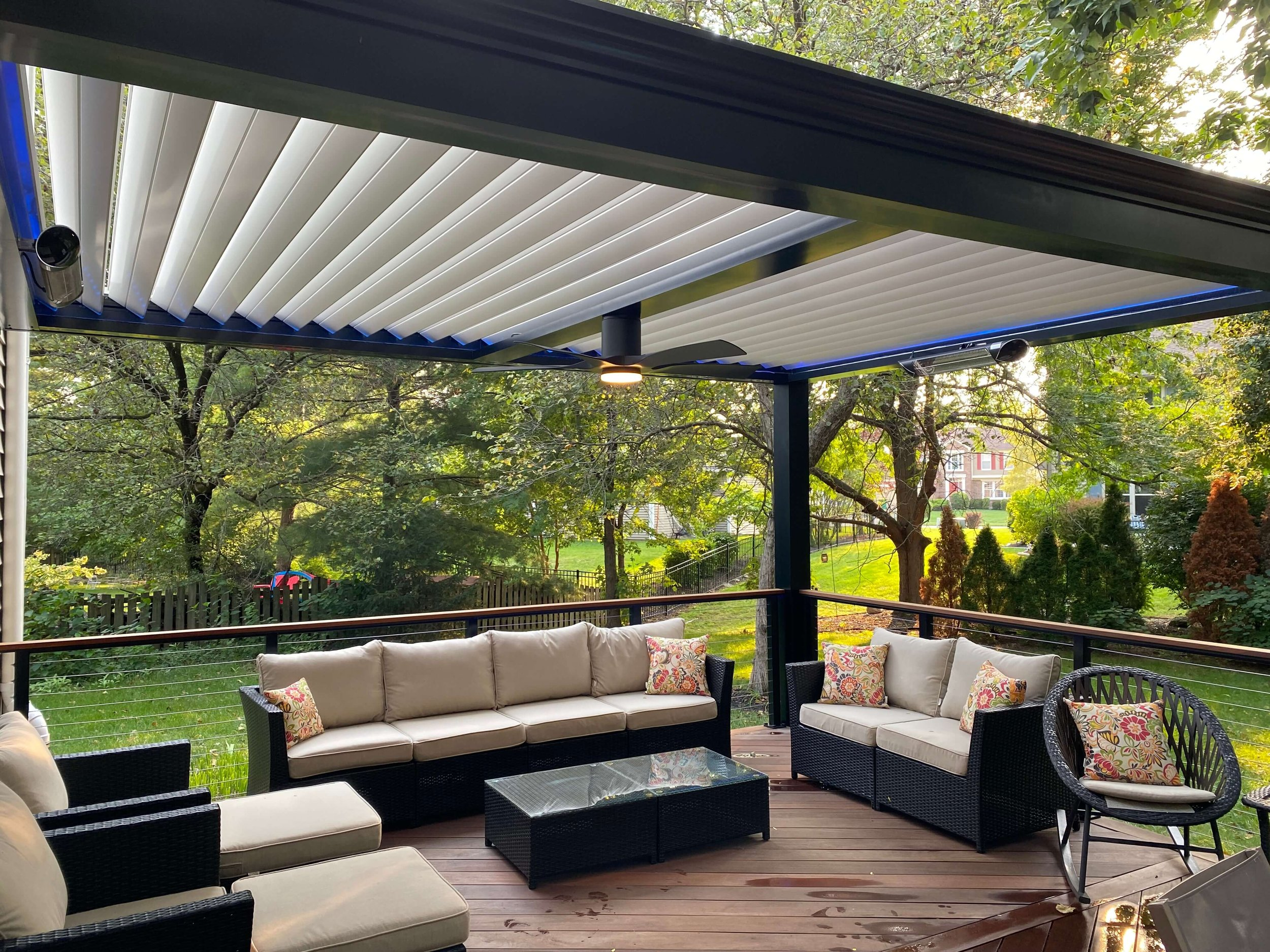 Pergolas are a great addition to any outdoor living space in Florida, providing both aesthetic appeal and functional benefits. They can provide shade and shelter from the sun, enhance outdoor living spaces, and increase property value.
When building a pergola in Florida, it's important to consider the type of material, weather, permit and location. Proper maintenance and care are also essential to ensure the longevity of the structure.
With the right pergola, you can enjoy your backyard or garden year-round, and make the most of Florida's beautiful weather.