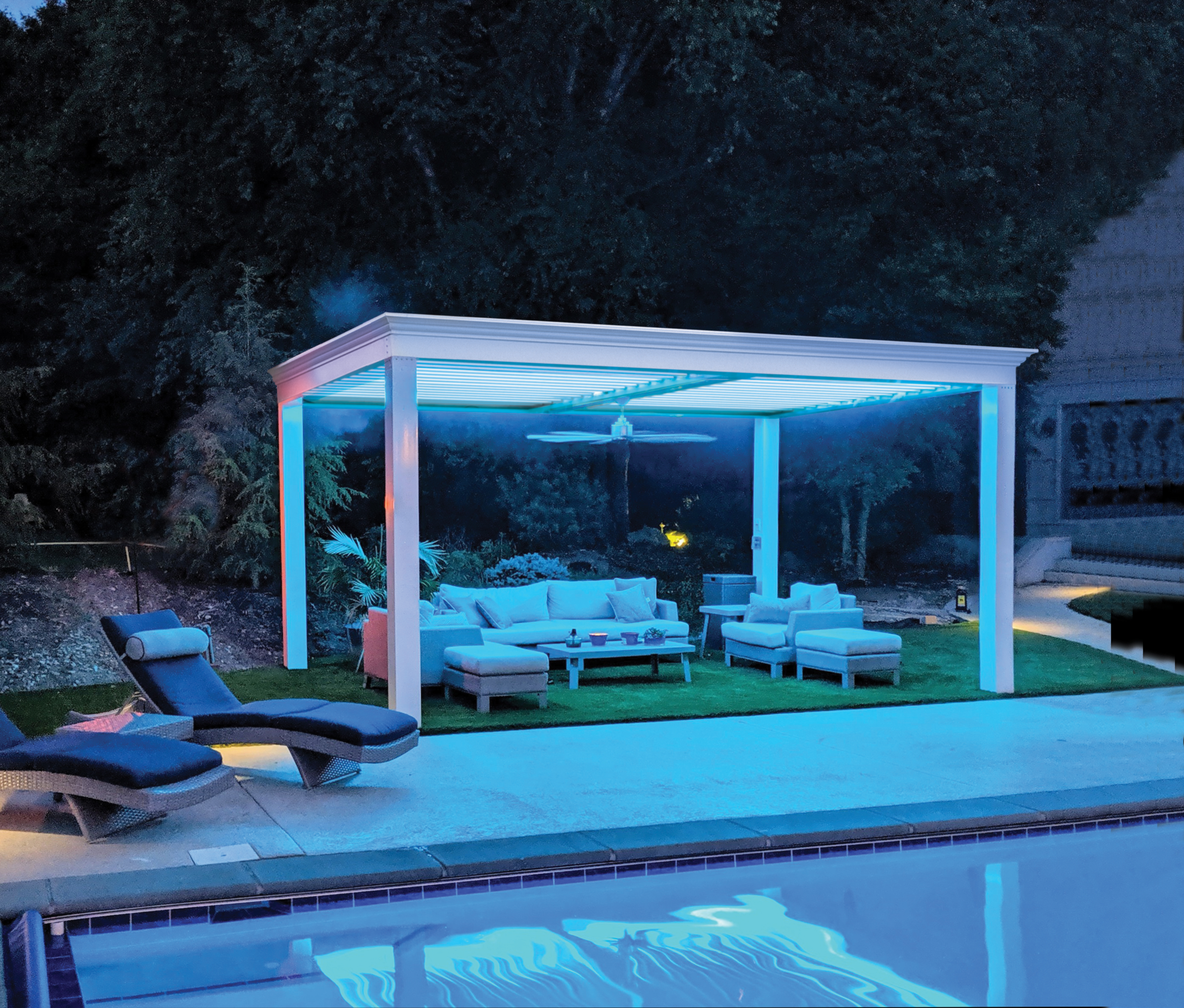 Table of Contents
Listen to the article:
I. Introduction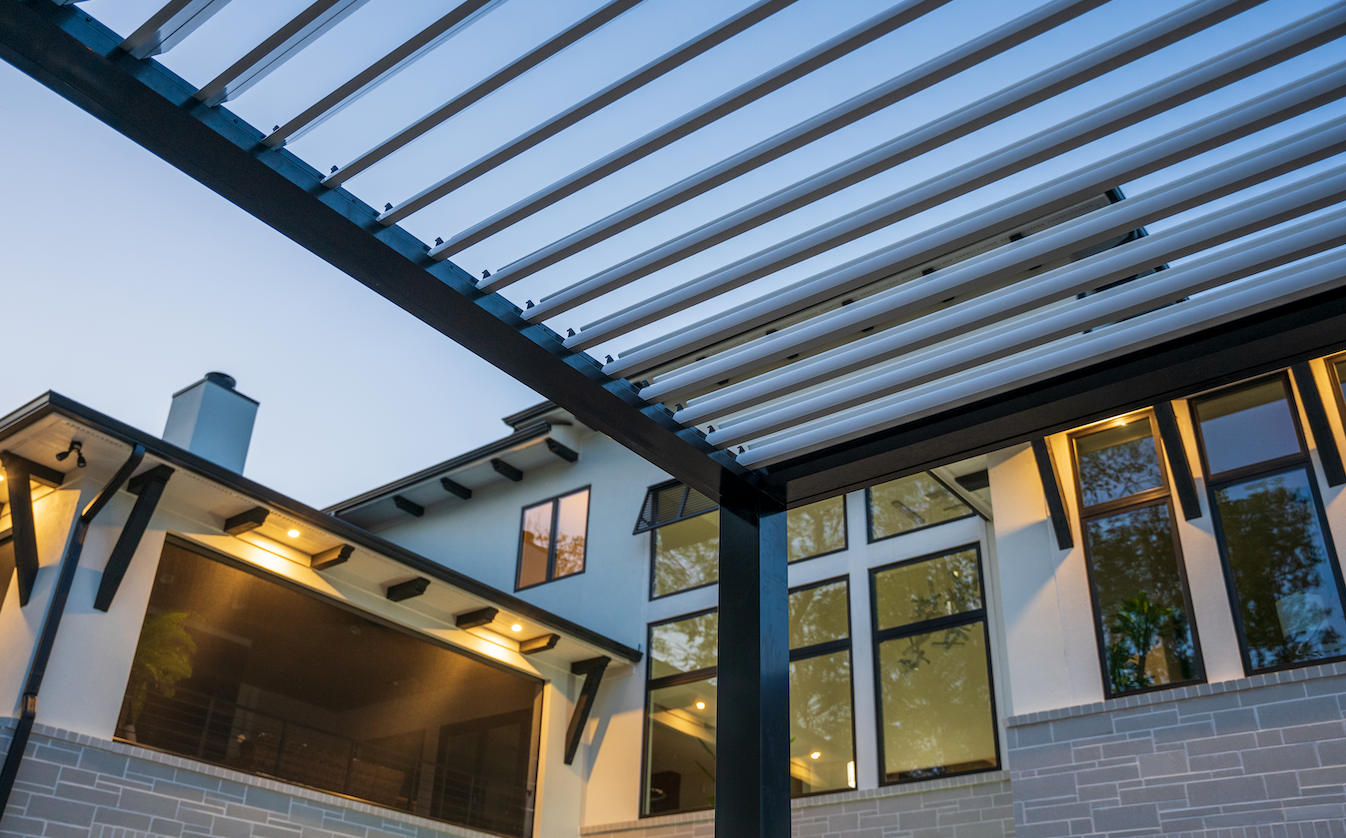 A pergola structure is a structure that provides shade in an outdoor space. For Miami, the biggest thing to consider is how your pergola will weather year round in such a humid environment.
When looking for a pergola that is perfect for Miami or Miami Beach, you need to look at aluminum pergolas for your outdoor space. This will provide the most strength given the potentially high winds and heat that you will experience in the Miami area.
The best option is a Louvre patio cover that can provide shade, is made of durable materials, and can be constructed by a professional or a home owner. A louvered roof kit can be a roof or a pergola. You want to make sure you get the best aluminum louvered pergola for your property, however.
II. Benefits of aluminum pergolas in Miami
Miami, especially Miami Dade, is known for its hot and humid climate, frequent storms, and even hurricanes. These weather conditions mean you need a durable outdoor structure that can handle the sun, rain, and wind.
Aluminum pergolas are easy solutions to solve this particular problem and transform your outdoor space to a beautiful oasis. Aluminum, unlike wood, won't get infested with pests, is corrosion resistant, and can withstand the elements without requiring much maintenance. It is truly an all weather pergola.
In addition to its durability, aluminum pergolas are also low maintenance compared to wood. They don't need to be painted or stained, and can be easily cleaned with soap and water. This makes them a great choice for busy homeowners who don't have the time or energy to constantly maintain their outdoor spaces.
Aluminum pergolas are also highly customizable, allowing you to choose the size, style, and color that best fits your home and personal taste. From traditional to modern designs, there are a wide variety of aluminum pergolas available to suit any aesthetic for customers.
III. How to choose the right aluminum pergola for your Miami home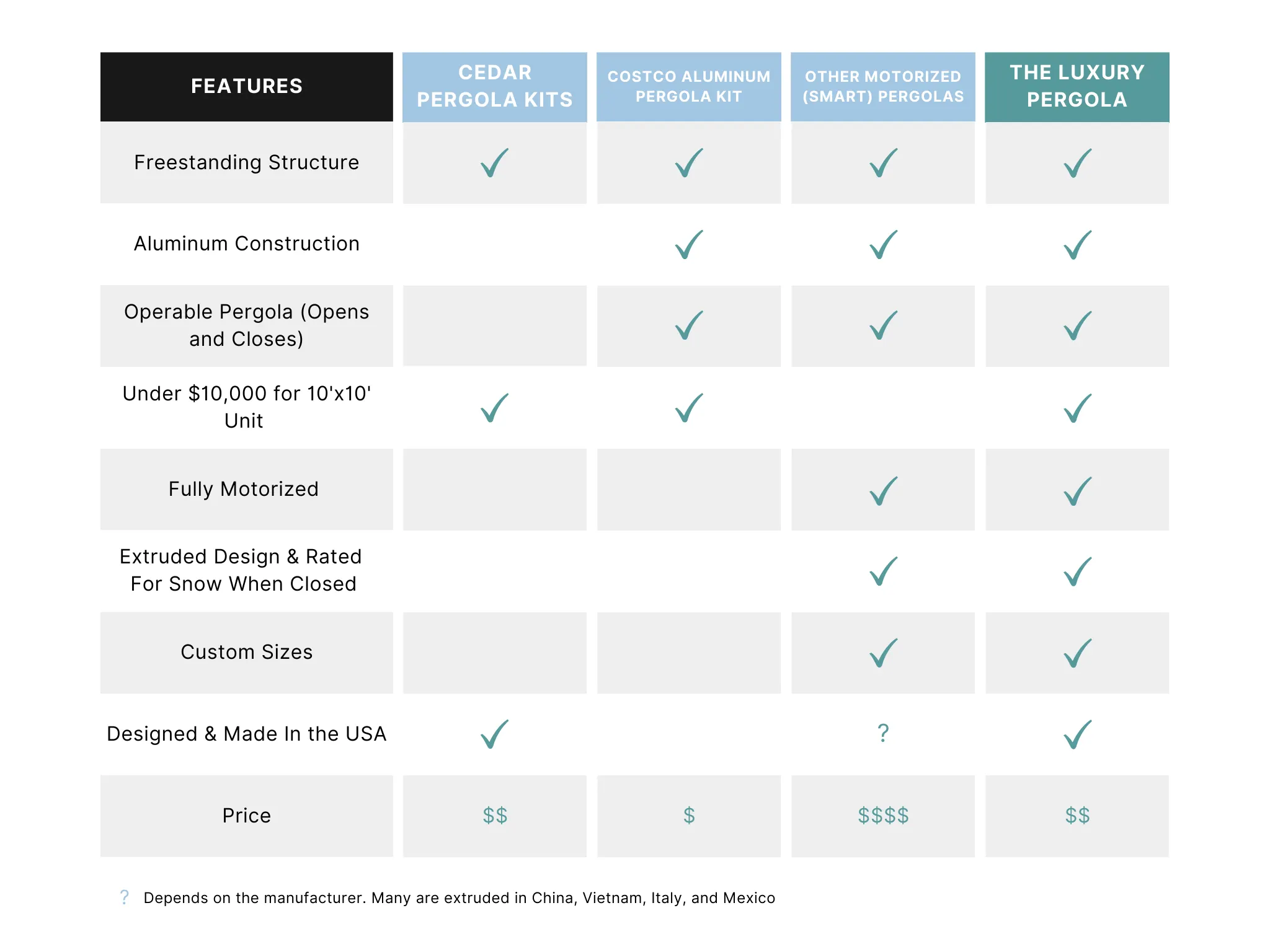 When selecting an aluminum pergola for your Miami home, it's important to consider some key factors. Many times aluminum pergolas are expensive, but you need to know what's right.
The first thing to consider is the size. You'll want to choose a pergola that is the right proportion for your backyard and surrounding area. Many times they fit well on a deck and need a pergola that compliments your house.
Budget is also a key consideration. The tradeoff is how much you spend up front, versus how you'll be spending time with maintenance and upkeep. It's always a good idea to shop around and look for the best option for you before making your final decision.
You also want to make sure you get the aluminum pergola from a reputable dealer or company. This will ensure you have a high quality shade that provides the best construction quality for your backyard.
IV. Examples of aluminum pergolas in Miami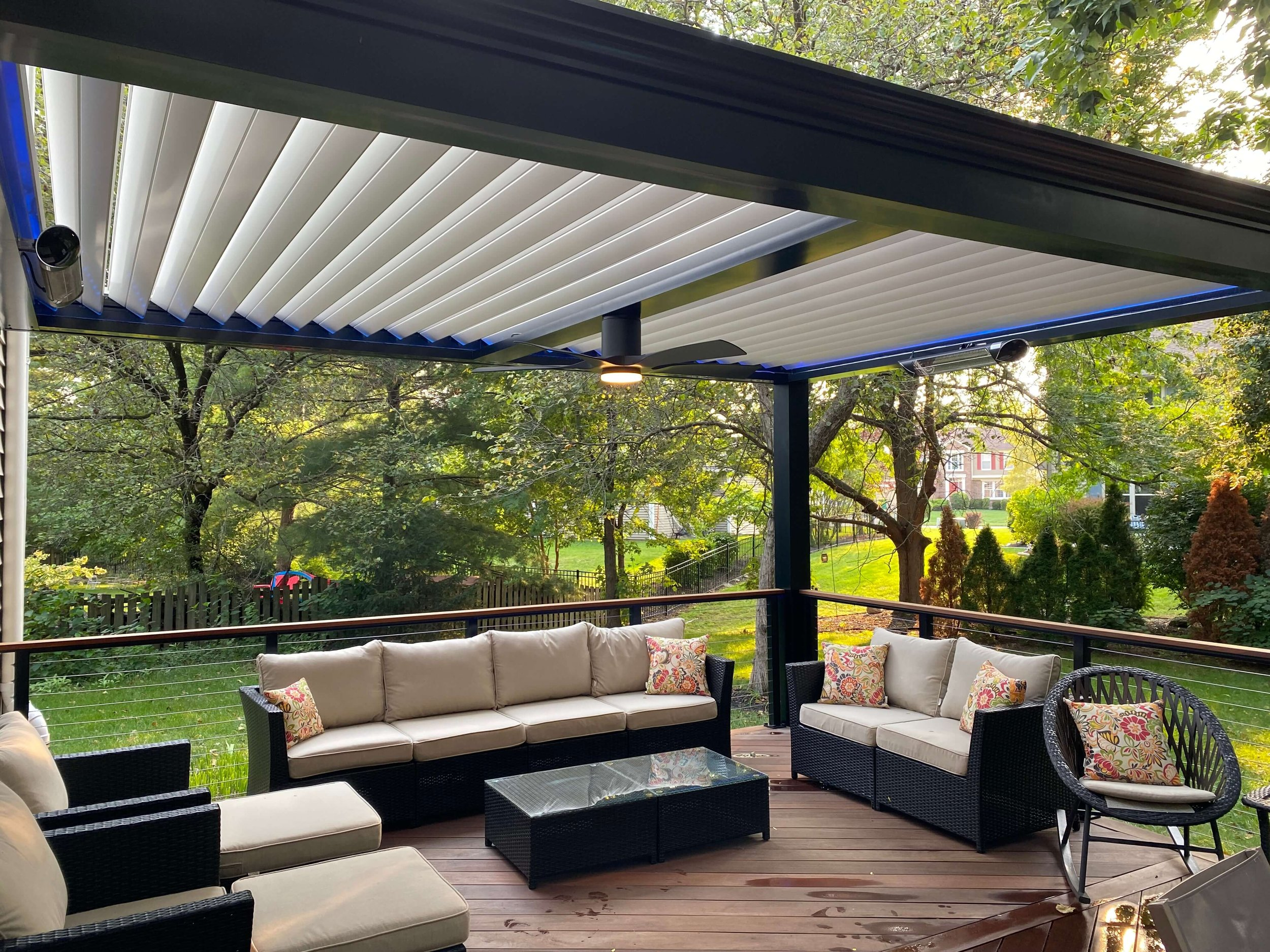 The best motorized louvered pergola kits, are the ones that are easy for building, can be a quick project, and be a maintenance free offer for your patio. The provide fantastic shade from the sun.
There are many beautiful examples of aluminum pergolas in the South Florida area. One such example is the Luxury Pergola, which offers a great option in South Florida for a wide variety of potential climates and elements.
The best aluminum pergola options have a wide variety of style and customized options. You can decorate your deck or patio, easily with some great pergolas.
Homeowners who have installed aluminum pergolas in the south Florida area have reported being very satisfied with their purchase. Many have commented on the durability and easy maintenance of the structures, as well as their ability to add visual interest and value to their outdoor spaces.
V. Conclusion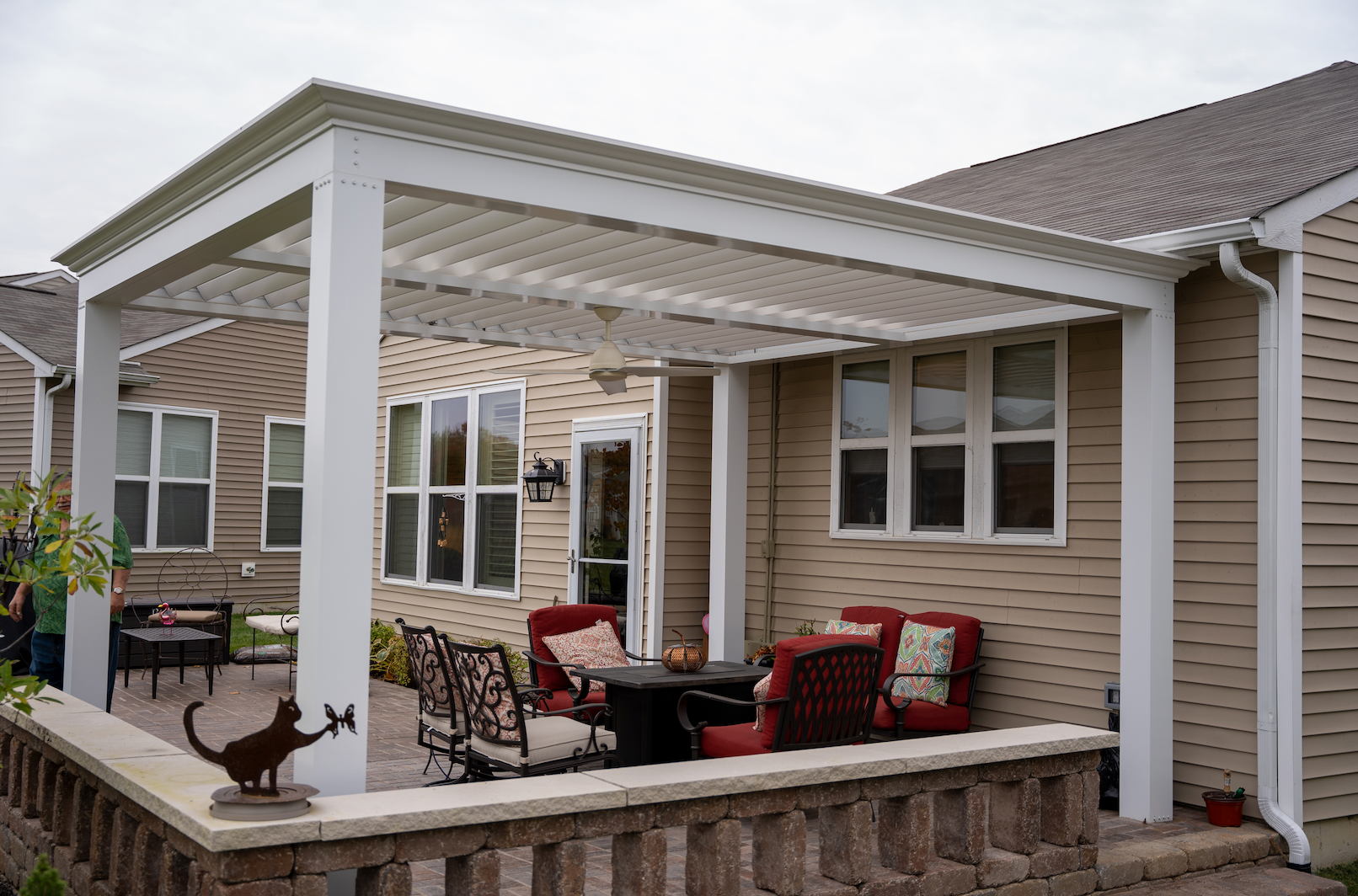 An aluminum pergola is a great choice for homeowners in the Miami area due to its durability, low maintenance, and versatility in design. When choosing an aluminum pergola, be sure to consider size, style, budget, and the reputation of the dealer or manufacturer. With a wide variety of aluminum pergola designs available, there is sure to be one that is perfect for your home.