I. Introduction
Hello pergola/outdoor enthusiasts! If you are like us you love the idea of having a beautiful, yet functional, outdoor structure to provide shade and shelter in your backyard. But have you heard of the greatest in pergola innovation and design? Enter the louvered pergola!
These modern pergolas take the traditional concept of vertical posts and horizontal beams, and add an innovative twist with adjustable louvers. That's right, you can tilt those bad boys to control how much sun and rain hits your outdoor space. These are just pergolas that open and close.
Now THAT is taking functionality to the next level.
But wait, like Billy Mayes says, there's more! Louvered pergolas are often made of sturdy materials like aluminum or structural fiberglass, so you can count on them to withstand the elements. With a range of colors and styles to choose from, you can customize your luxury pergola to match your unique tastes.
So why settle for a boring, old, purely decorative pergola order when you can have a sleek, modern louvered one? The choice is yours, but we know which one we're choosing.
II. The Benefits of a Modern Louvered Pergola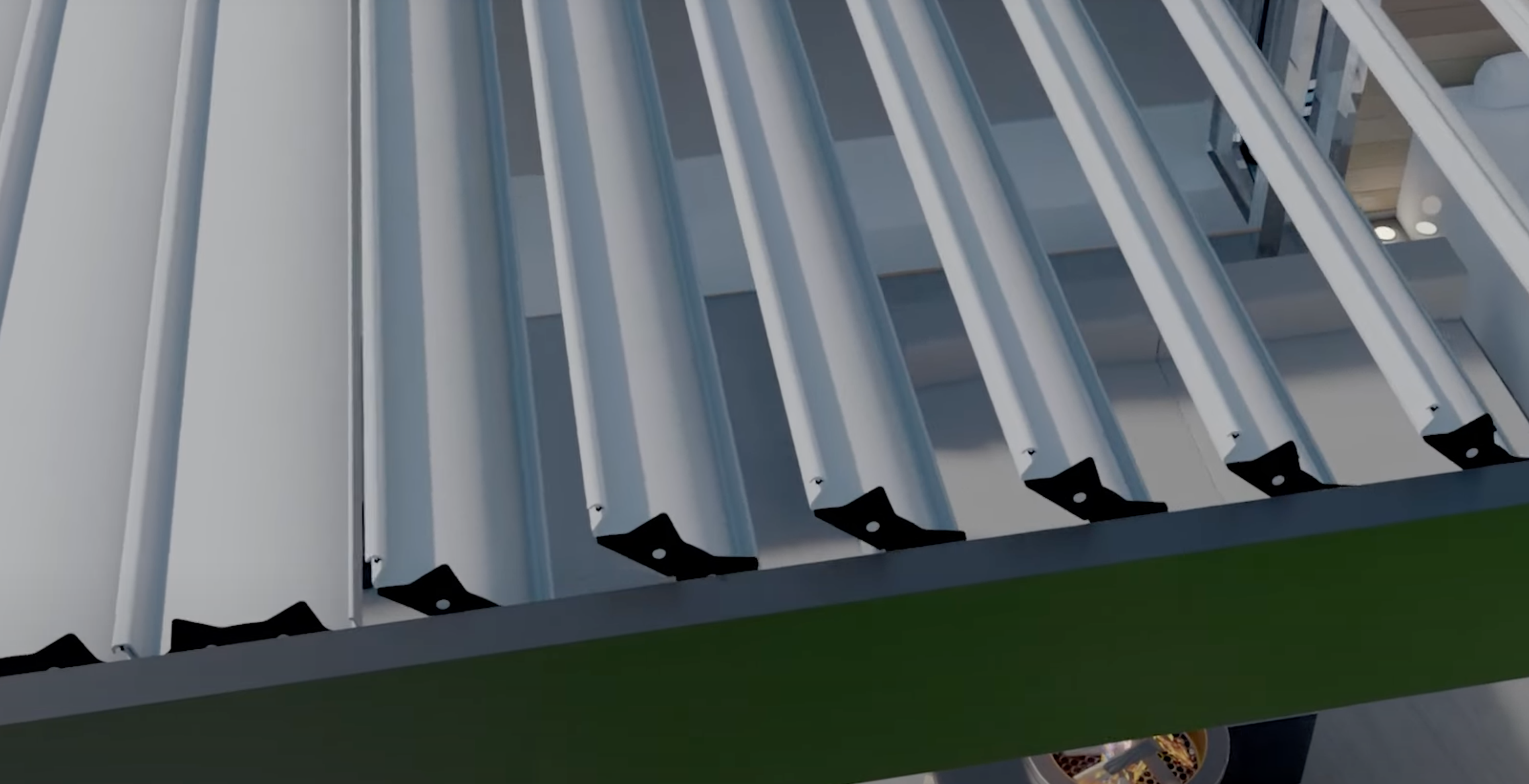 Control Sunlight and Airflow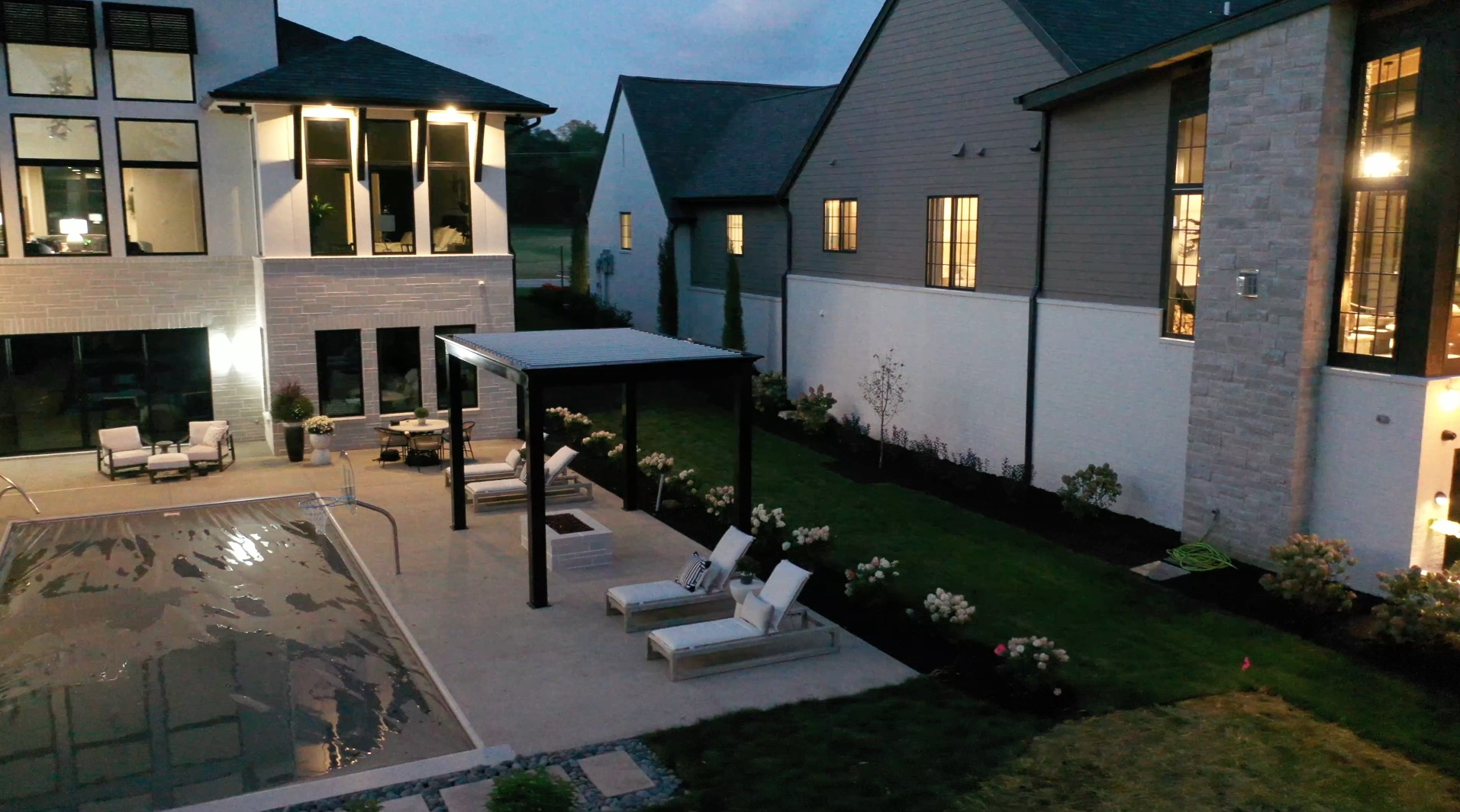 A louvered pergola is the ultimate backyard accessory for those who love to spend time outdoors, but don't want to be subject to the elements like with a traditional pergola. With its adjustable louvers, a louvered pergola allows you to control the amount of sunlight and airflow that reaches your outdoor oasis. This gives you the ability to create the perfect atmosphere for any occasion on those hot summer days.
One of the most obvious functional benefits of a louvered pergola is its ability to provide variable shade on a hot day, while protecting from the sun's rays. By simply adjusting the angle of the louvers, you can block out the harsh rays of the sun and create a comfortable, shady oasis in your backyard space. This is also useful to protect plants and flowers, as well as provide a comfortable spot for you and your guests to relax in the shade.
Another functional benefit of a louvered pergola is its ability to control airflow in your outdoor oasis. The best louvered roof options available, are also able to stand up to strong winds.
By opening and closing the louvers, you can create natural airflow through your pergola, helping to cool the area and keep things feeling so fresh and clean. A louvered roof provides a plethora of functional benefits to control airflow and sunlight in your outdoor space.
Whether you are looking to create a comfortable, shady retreat on hot days or a cool, breezy oasis on muggy ones, a louvered roof is the perfect addition to any outdoor oasis.
The Aesthetics and Sleek Design of a Modern Louvered Pergola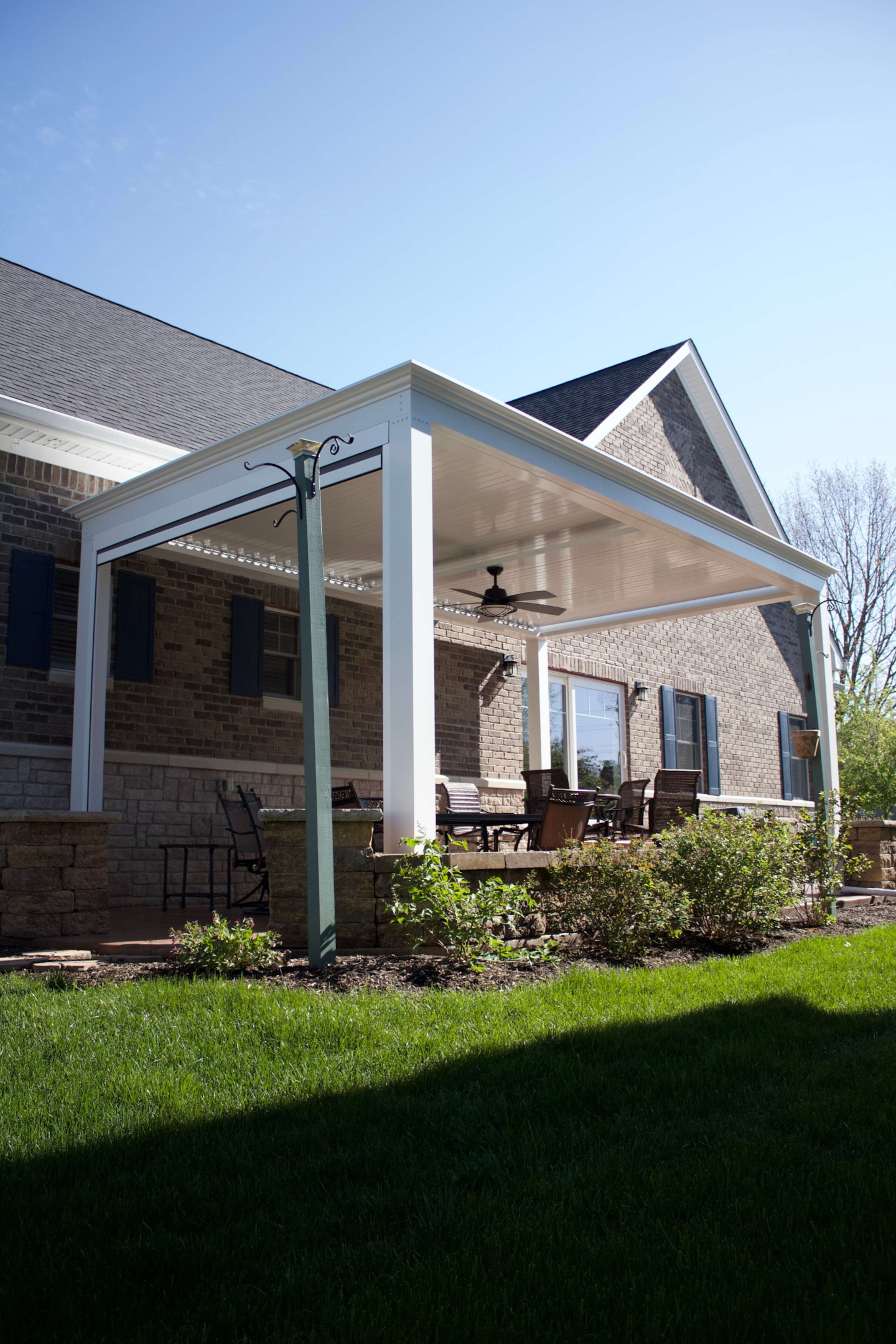 If you are looking to add some style and sophistication to your backyard, a modern louvered pergola is DEFINITELY the way to go. With its sleek, minimalist design and customization options, a modern louvered pergola will add a touch of elegance and flair to any backyard.
You can can have a professional do the installation, or you can do a DIY louvered pergola kit. One of the most appealing aspects of a modern louvered pergola, is its sleek design team.
Whereas traditional pergolas, which can sometimes look clunky and old, a modern louvered pergola features clean lines and trim options for an understated and chic. This makes it the perfect addition to any modern outdoor deck, whether you have a small backyard or a giant oasis with arbors and gazebos.
Unlike traditional pergolas, which are often one-size-fits-all, a modern louvered pergola can be tailored EXACTLY to your specific needs. You can choose size, shape, and custom paint options for your pergola order.
A modern louvered roof can add a bit of visual interest to your backyard shade. With its adjustable louvers, a modern louvered pergola can create a great combination of light and shadow that is dynamic and visually appealing at the same time.
Whether you're hosting a dinner party or simply enjoying a quiet moment in your backyard, a DIY louvered pergola kitcan provide the perfect space for any occasion.
III. How Louvered Pergolas Work
The mechanism behind louvered pergolas: motorized vs. manual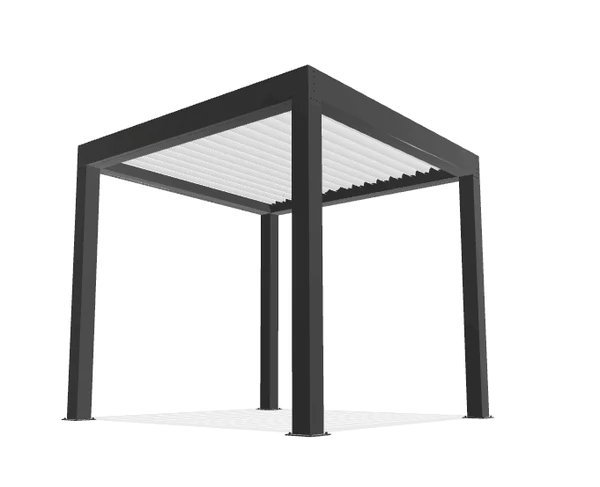 When looking at how an aluminum louvered pergola kit works, you want to make sure that the pergolas can handle high winds and create the perfect backyard space. So let's look at the anatomy of a louvered pergola.
The new pergola innovations out there have slats, rafters, or "louvers", that can be adjusted to let in more or less light. The louvers are typically mounted on a track and are connected to a central gear or mechanism that allows the louvers to be open or closed.
These louvered pergola options have four posts to hold up the pergola which are perfect for these hot summer days. When it comes to operating a louvered pergola, there are two main options: motorize or manual.
Motorized Louvered Roof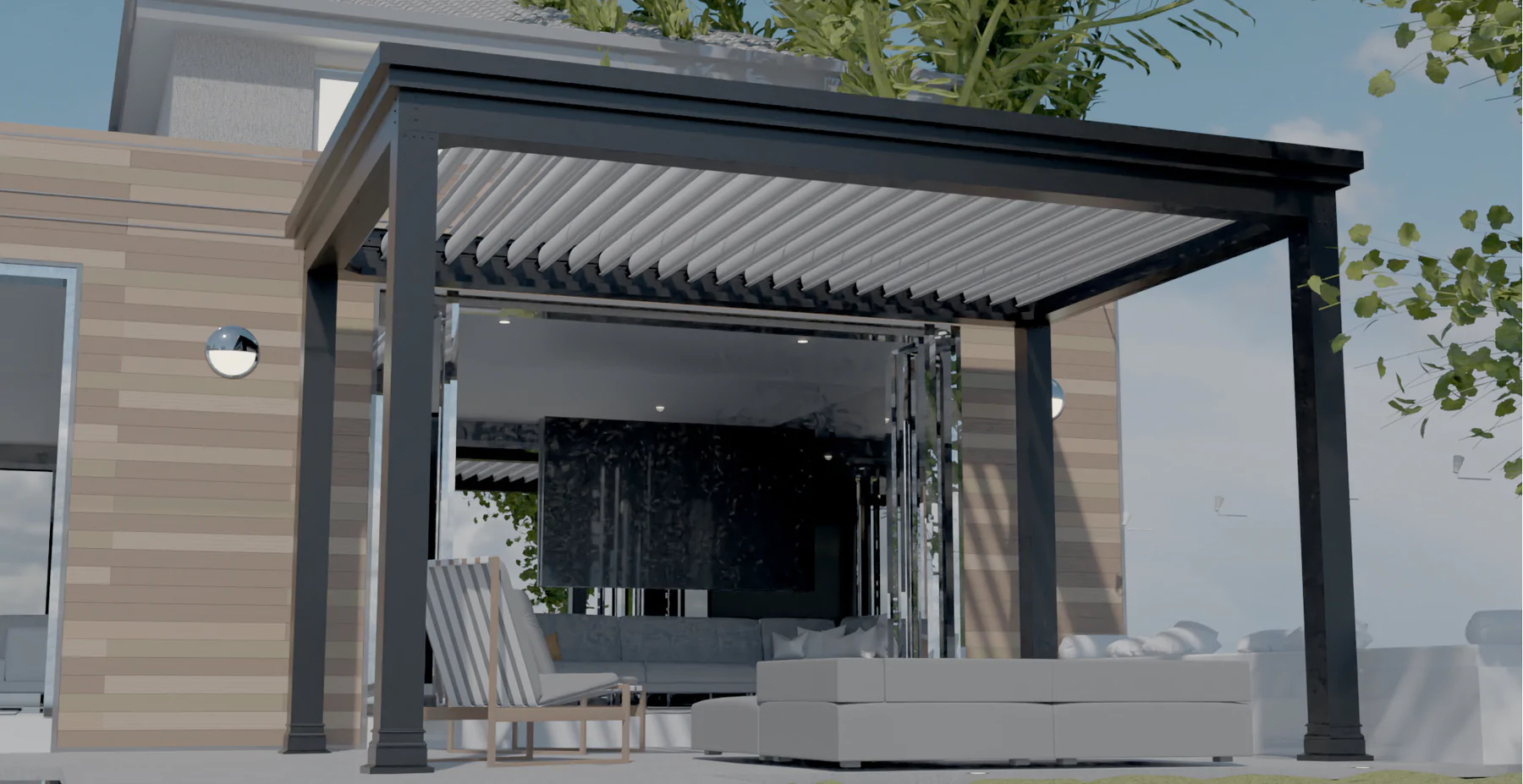 Motorized pergolas are operated by a remote control or a smartphone app. This allows you to adjust the louvers with the touch of a button. This gives you the perfect structure for custom shade.
This is a convenient options as it allows you to easily adjust the amount of light and shade in your outdoor oasis without having to physically move the louvers yourself. This will create the perfect oasis in your backyard with some great style.
Manual Operation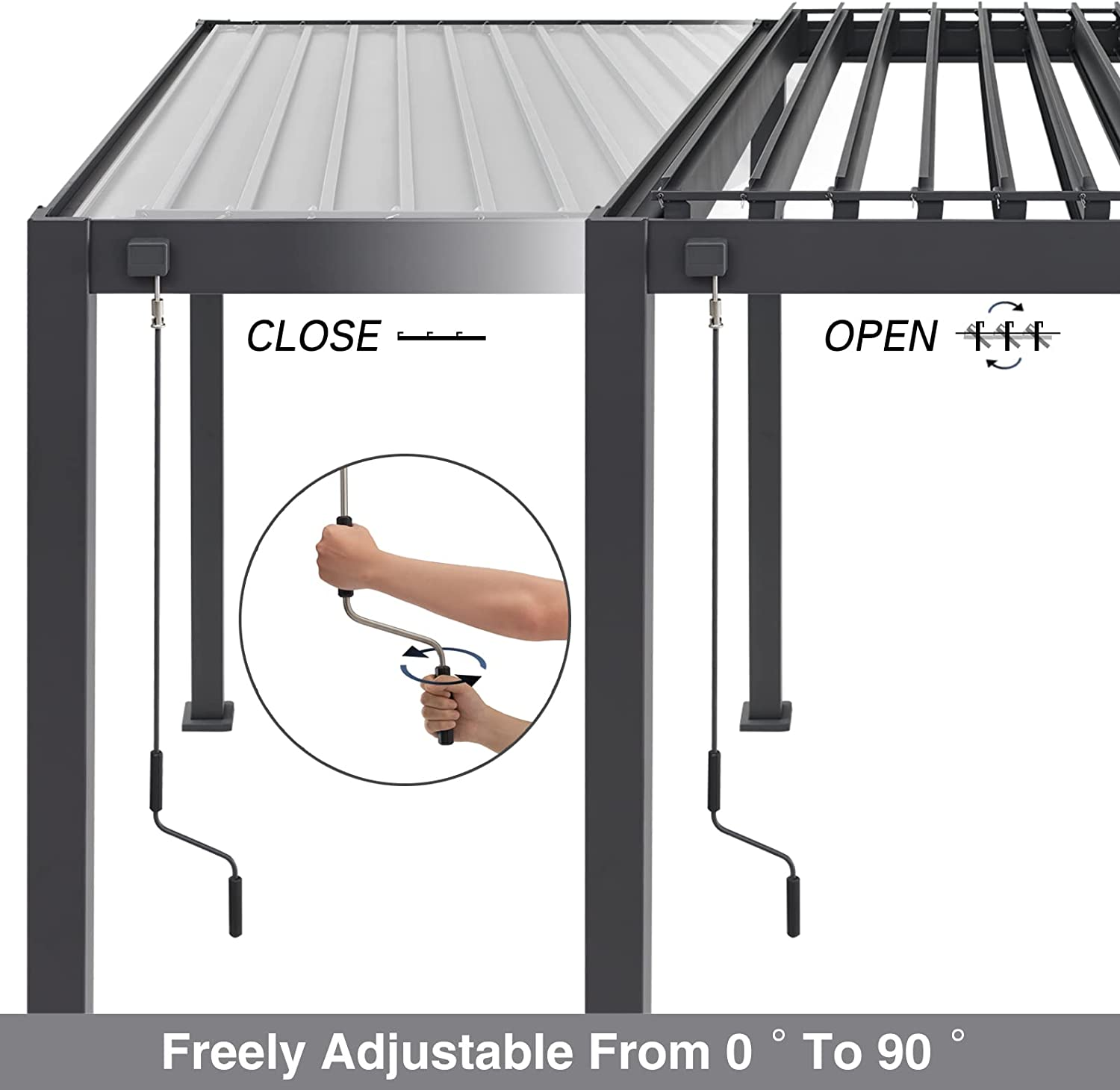 On the other hand, manual pergolas require you to adjust the louvers by hand, using a crank or lever to open or close them. This is usually FAR less convenient for customers. This can be a more labor-intensive option.
Despite the drawbacks, it does have its advantages. Manual pergola order options are typically more affordable than motorized ones. They also don't require electricity or batteries, making them, to some, a more sustainable choice.
Manual vs Motorized
So which option is the best for your new pergola? It really depends on your budget and personal preferences and what your budget can handle. Motorized offers the best material, convenience, and strength. The manual option is typically more affordable. Ultimately the choice is yours.
Different Materials Used in Construction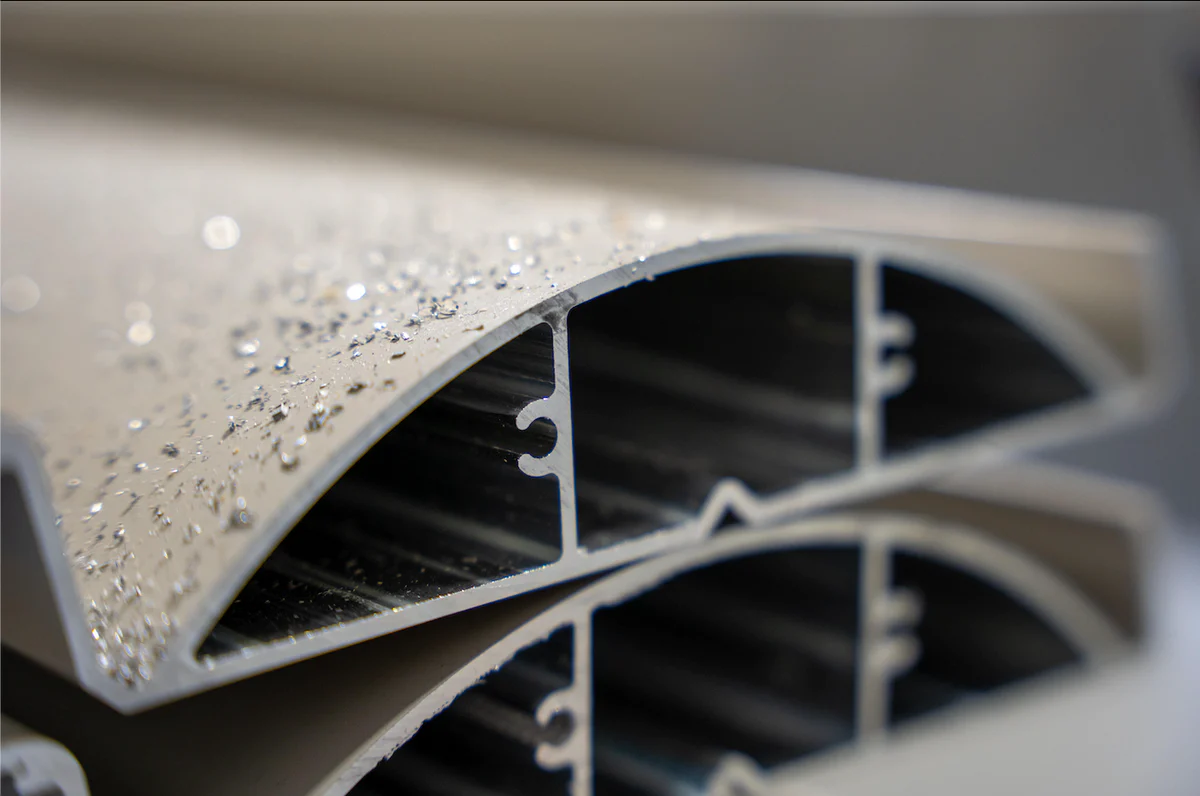 Louvered pergolas are a popular choice for any people on their house to create a great outdoor oasis, providing shade and a sense of structure to your backyard. Have you ever wondered what materials are commonly used in construction?
Aluminum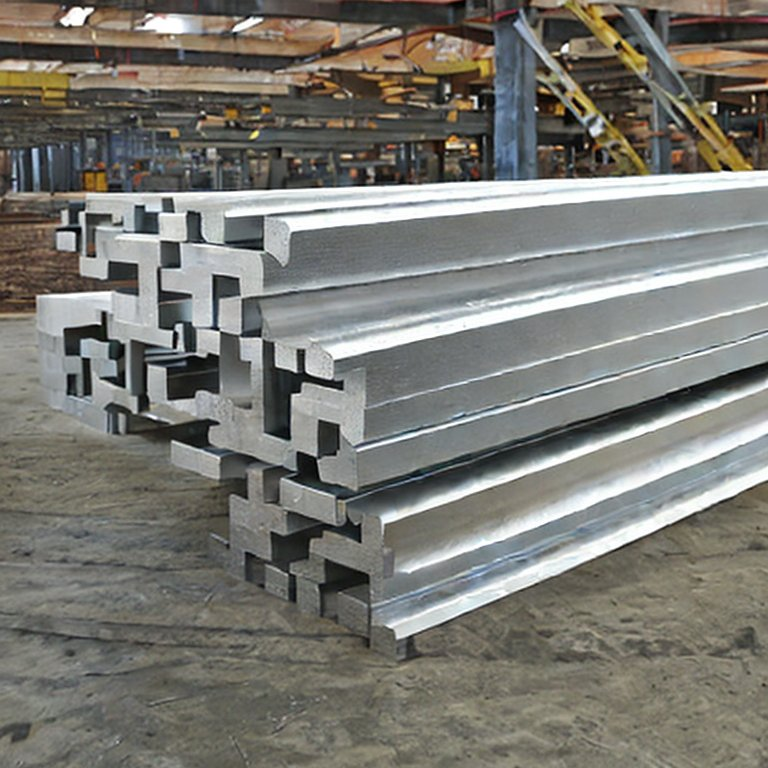 The two main material used in a luxury pergola louvered roof structure is either aluminum, or wood. If you want the best aluminum louvered pergola, you need to know what it is made of. One of the most popular materials for louvered roof pergolas is aluminum.
Aluminum is strong, lightweight metal that is resistant to rust and corrosion. Aluminum can also meed building codes for strong winds, while also protect from rain.
Aluminum is also a versatile material for pergolas that is low maintenance and require almost no cleaning.
Wood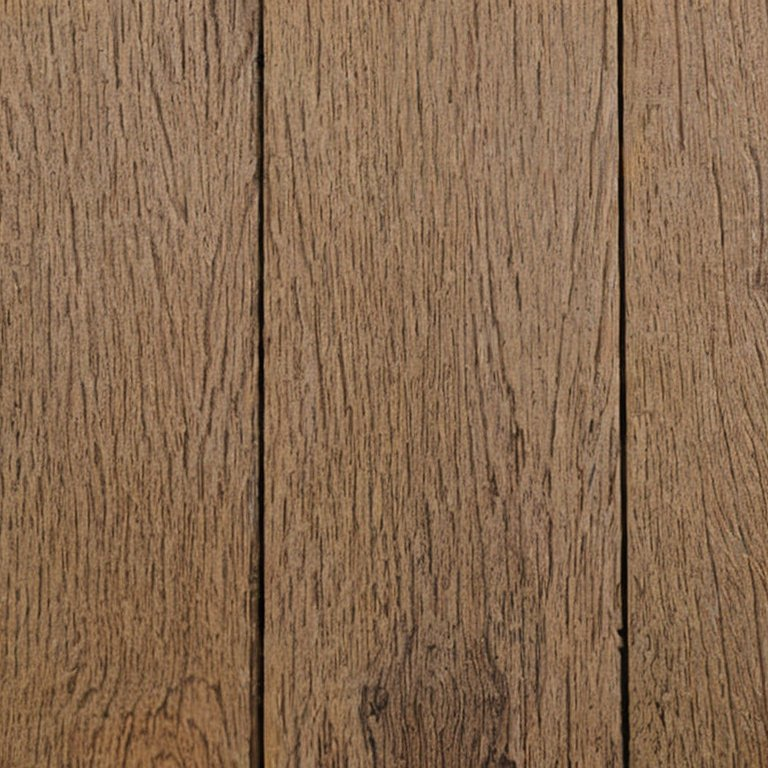 Wood is another common material used for constructed louvered roof pergolas. They woods vary depending on how it is treated. Wood is a natural and sustainable material that provides a warm and inviting look for your outdoor oasis.
The main drawback with wood is that it requires consistent maintenance and can bend and warp in the heat of the hot summer days.
This is why many times they use fixed louvers or fiberglass louvers to keep your deck space clean. Unfortunately, high wind can be a difficult aspect of wood structure and can be difficult to install.
Aluminum vs. Wood
In conclusion, aluminum and wood are the most common material options used for louvered pergolas. Both materials offer unique benefits and drawbacks. The best material for your pergola will depend on your preferences and budget.
Make sure you get a high quality louver and frame for your custom style. You need to make sure all patios are durable and easy to assemble.
IV. Choosing the Right Louvered Pergola for Your Space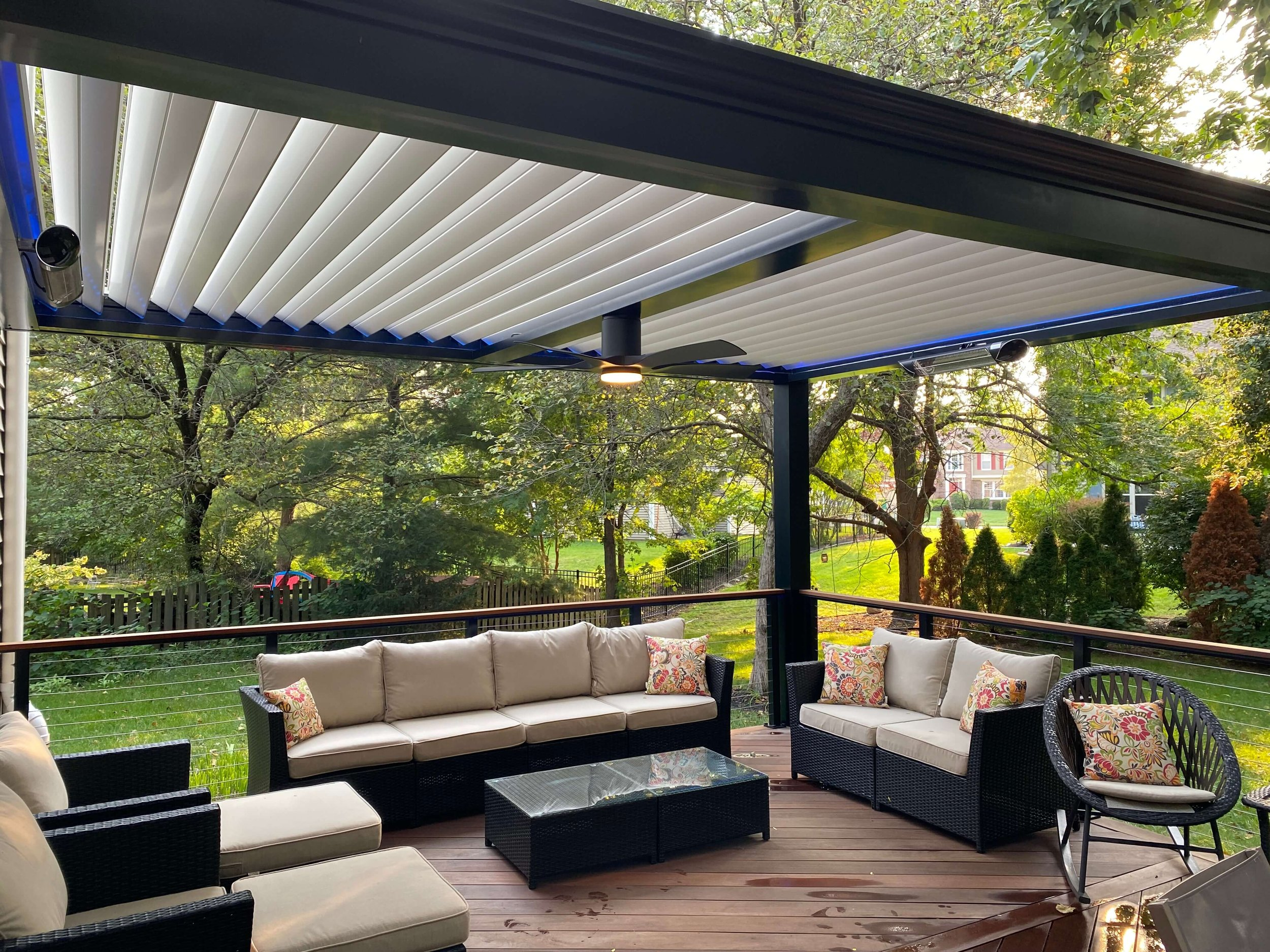 When getting a custom pergola for your outdoor deck, make sure you get something that provides shade, rain protection, and can stand high wind. Some louvered pergola options have to be sunk into concrete to be structurally sound.
Pricing is also a major concern when deciding what louver or pergola option is best of you. Some make ask how much a smart louvered pergola will cost. Generally, if you're going with aluminum, they can range from $3000 to $50,000.
That's a big range. The biggest thing to focus on is if you want white glove service, or if you a put together the roof yourself in a DIY manner. If you have the measurements of your area, you can look at aluminum pergola kits for your deck.
Ultimately, your main focus on custom install for a pergola is going to be the color of the pergola and whether or want you want fixed louvers or adjustable louvers. The most durable shade for your roof is going to be a dual walls aluminum louver.
If you want professional consultation for your space, you can talk to the Luxury Pergola design team to get the best louvered roof for your backyard to protect your furniture and get the best custom project out there.
Contact Luxury Pergola Professional
V. Maintenance and Care for Your Louvered Pergola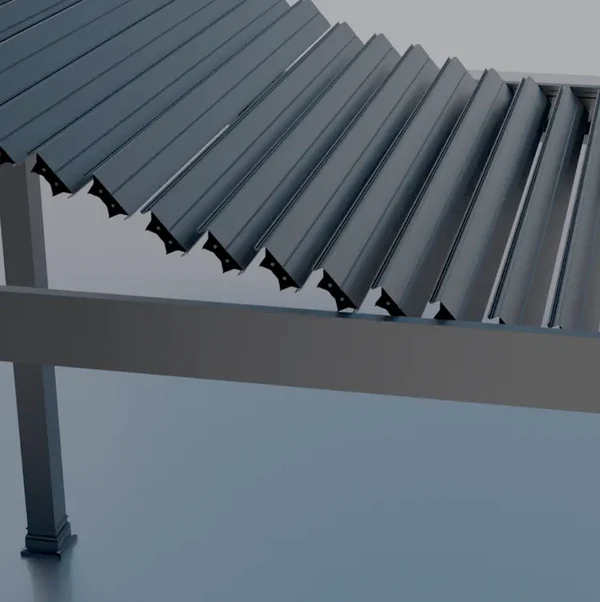 General Maintenance of Louvered Roof
After installation of a luxury pergola, the main focus to keep it long lasting is going to be maintenance. Luckily with an aluminum louvered roof, you don't have to do much of anything.
The worst thing you may need to do (only for the Luxury Pergola) are:
Clean out leaves from the gutter

Wipe down any dust or debris

No need to lubricate louver
Other than that, there is no further maintenance needed on a luxury pergola. If the install is done properly, the rain will flow right off of the louvers and it will be a durable solution, that's easy to assemble, for any homeowner.
With the Luxury Pergola, the louvers are self-lubricating, whereas everything else will require lubrication if you want the pergola to maintain style and not need regular service.
VI. Conclusion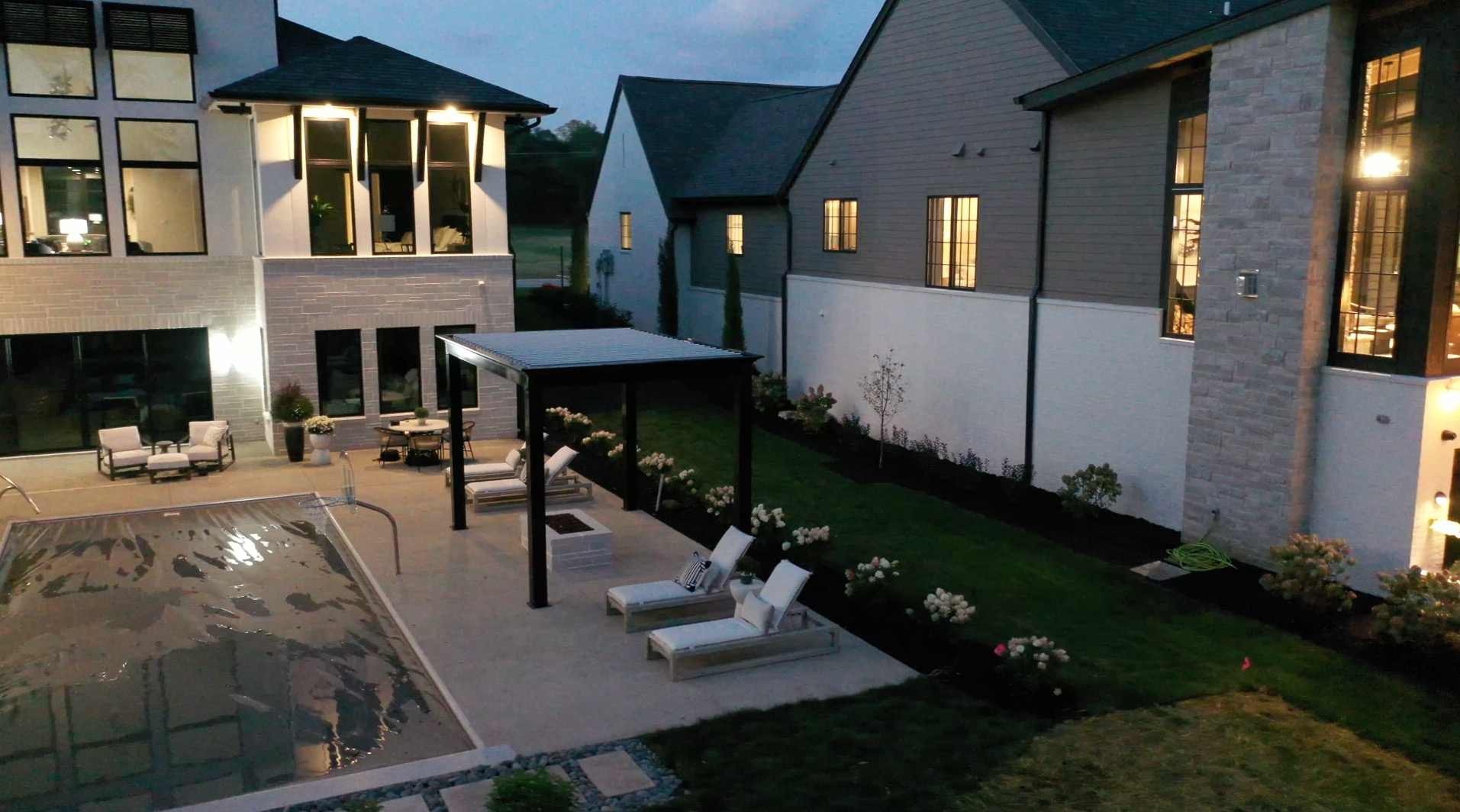 Are you tired of feeling trapped inside your home, unable to enjoy the beautiful outdoor weather? It's time to consider the modern louvered pergola, from The Luxury Pergola, for your outdoor space!
A louvered roof is a versatile and stylish addition to any backyard project. Its adjustable louvers allow you to control the amount of sunlight, rain, and high wind that reaches you. This makes the space under the luxury pergola the perfect spot to relax and unwind on hot summer days.
Plus, its sleek and modern design will add value and unmatched aesthetic appeal to your home. Don't miss out on the opportunity to transform your outdoor space into a perfect outdoor personal oasis.