Listen to Article
I've installed hundreds of louvered pergolas in a variety of outdoor living space conditions. A motorized pergola can be fantastic, or a big waste of money.
A louvered pergola kit is the perfect solution for many outdoor spaces. You can control sun exposure, get fresh air, and SOME of them even allow you to close them and keep rain out when it start raining.
The best louvered roof kits are motorized louvered pergola options. The cheapest options are manual operation, but are made from relatively low quality material. The best value louvered roof kits are as follows:
The Luxury Pergola: Starting at $7999

Hanso Home Pergola: Starting at $5,997

Mirador/Costco Adjustable Pergola: Starting at $1,899.99
Here we will go over what a louvered roof is and how the system works. We will next go over the types of pergola options and go through installation and the way to get the right installed project.
We will also go over how a louvered pergola is worth it to add to your house.
Introduction to louvered pergola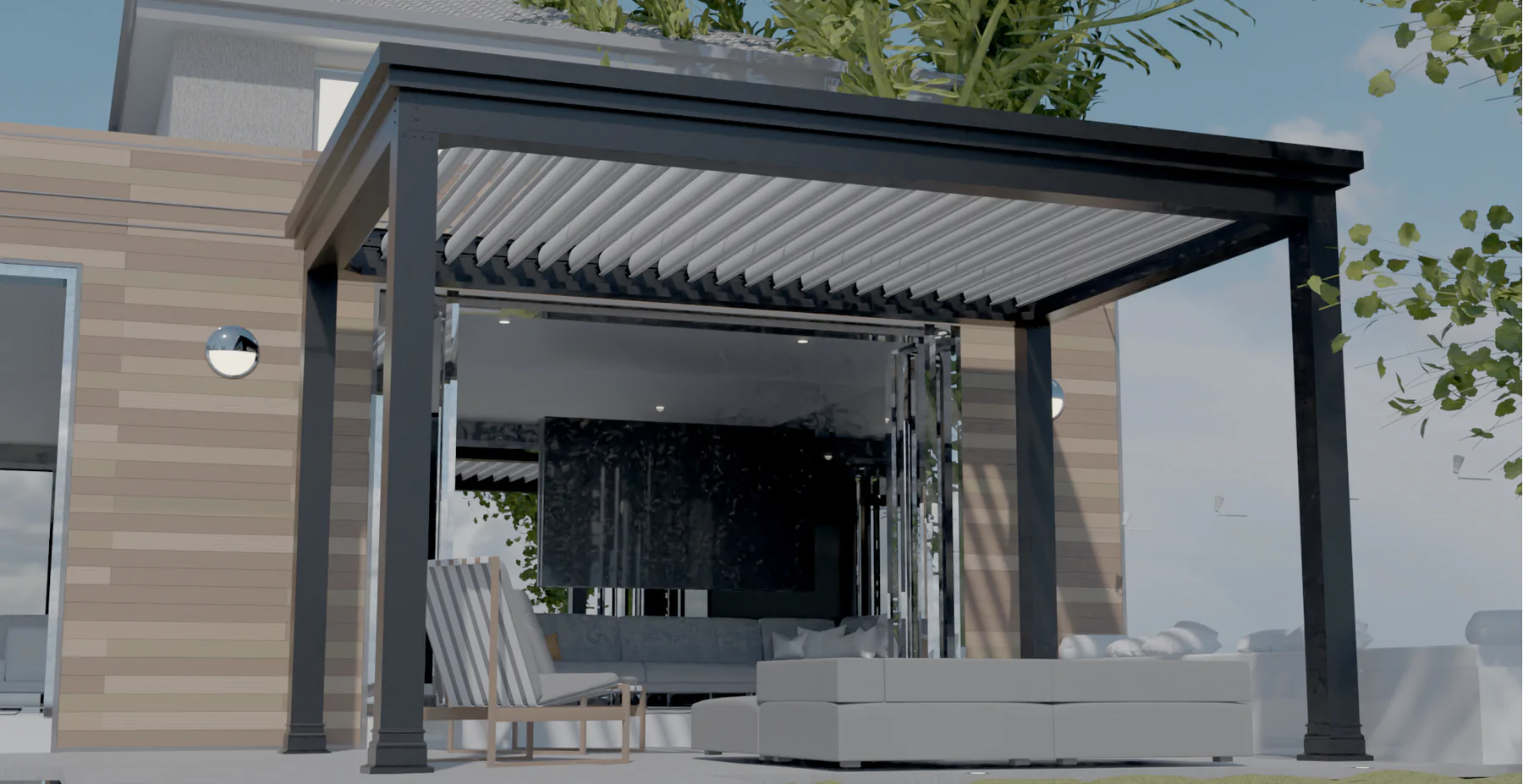 A louvered roof is a cover that can be fully open or closed in a pergola style. Louvered pergolas, or the motorized pergola, is a great addition to any outdoor living space, providing both style and functionality.
A louvered roof is a type of pergola with slats or louvers that open and close. The louvered roof can have lights, screens, or more attached, depending on what kind of product you go with. You can get motorized or crank options as well.
The ultimate benefit of a louvered roof is the versatility. The cost of a motorized pergola can create a problem, however. If you want something that can provide shade, handle strong winds, and keeps rain out when it starts raining, the best option is the Luxury Pergola.
It offers a DIY Louvered Roof kit that is easy to handle if you can follow instructions.
Types of louver pergola options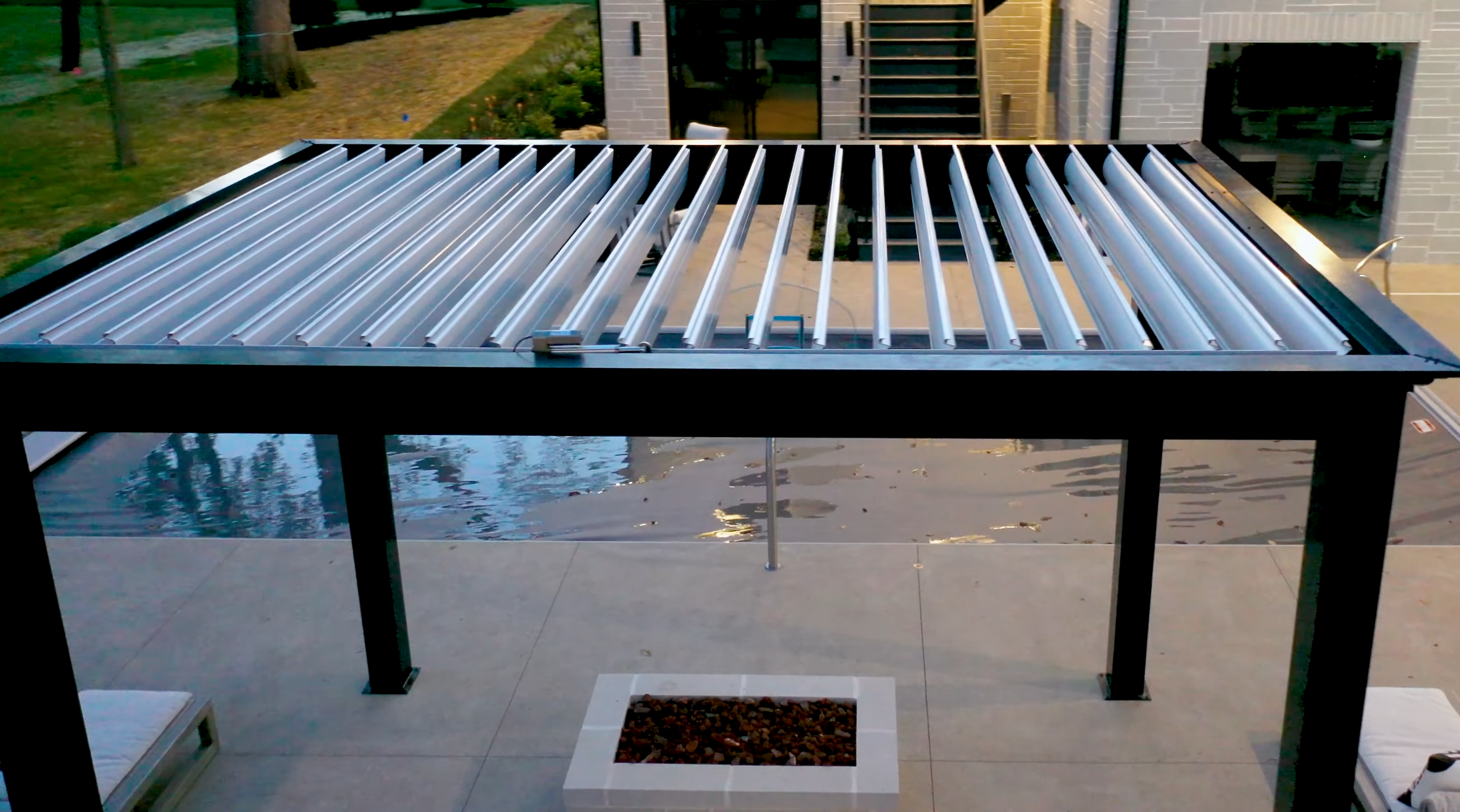 There are several different types of material you could use for the building of your louvered roof. We will look at the most durable pergola material to consider. In short, if you want to handle high winds with the louvers closed, you should go with aluminum for your structure.
Aluminum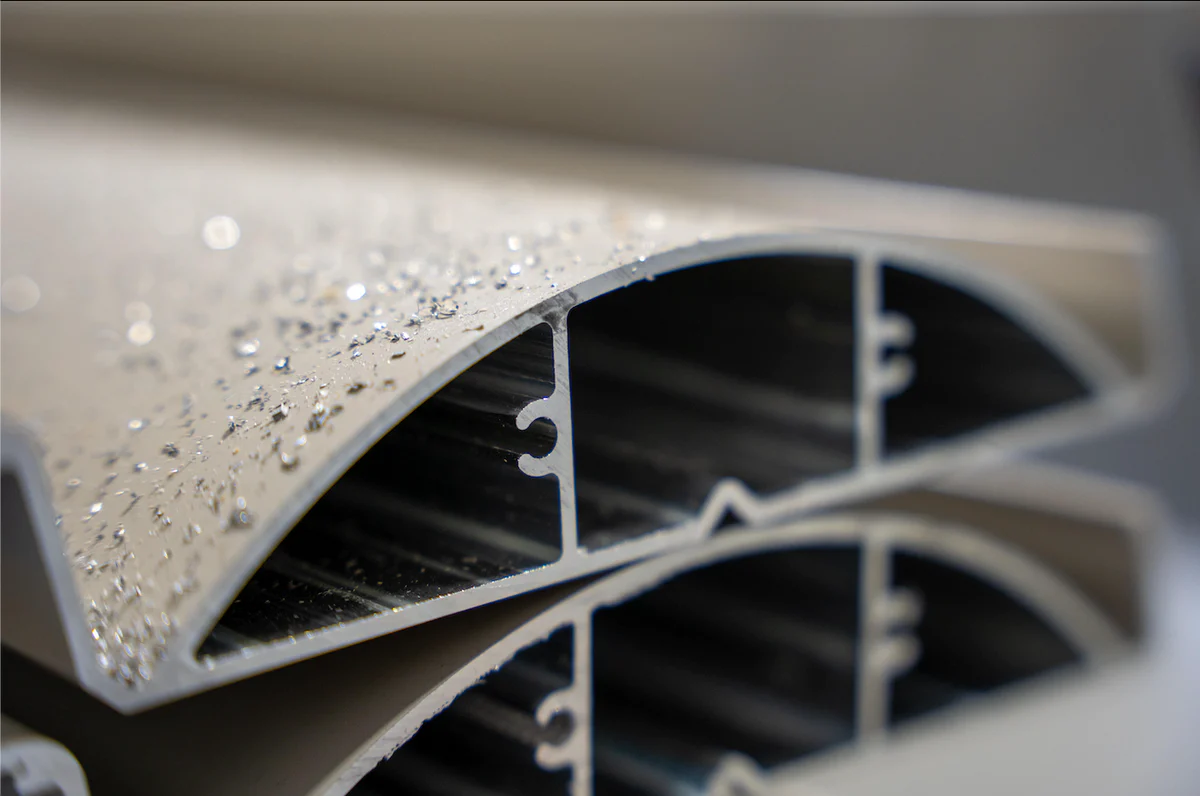 For the true all weather pergola solution, aluminum is the only way to go. Whether the pergola is fully open or closed tight, aluminum can typically handle hurricane force winds. The strongest of these, by far, is the Luxury pergola.
The modern louvered pergola is a highly versatile structure that can be used to block sunlight and really bring a modern aesthetic to your deck or outdoor space. Generally aluminum pergolas also have an integrated gutter system which makes them a perfect solution for most applications.
Wood
Wood is by far the cheapest material. It won't stand up to decades of inclement weather, however. The benefit you get with wood is the cost, but the maintenance and care requirements make them a poorly optimized option.
If cost is your primary concern, wood is the way to go, however, it is far from the most durable option and will require repeated staining and painting. You also won't get the rain protection that many desire from any angle.
Composite
Customers who want a cheaper option that isn't wood, will find that composite can be a nice middle ground option. Some of these options have a gutter system and even lighting options, but their features fail in the strength department.
If you want to protect from extreme winds, with an easy to assemble project, the composite may not be the way to go, unless you can find a truly unique manufacturer.
How to choose the right adjustable pergola kit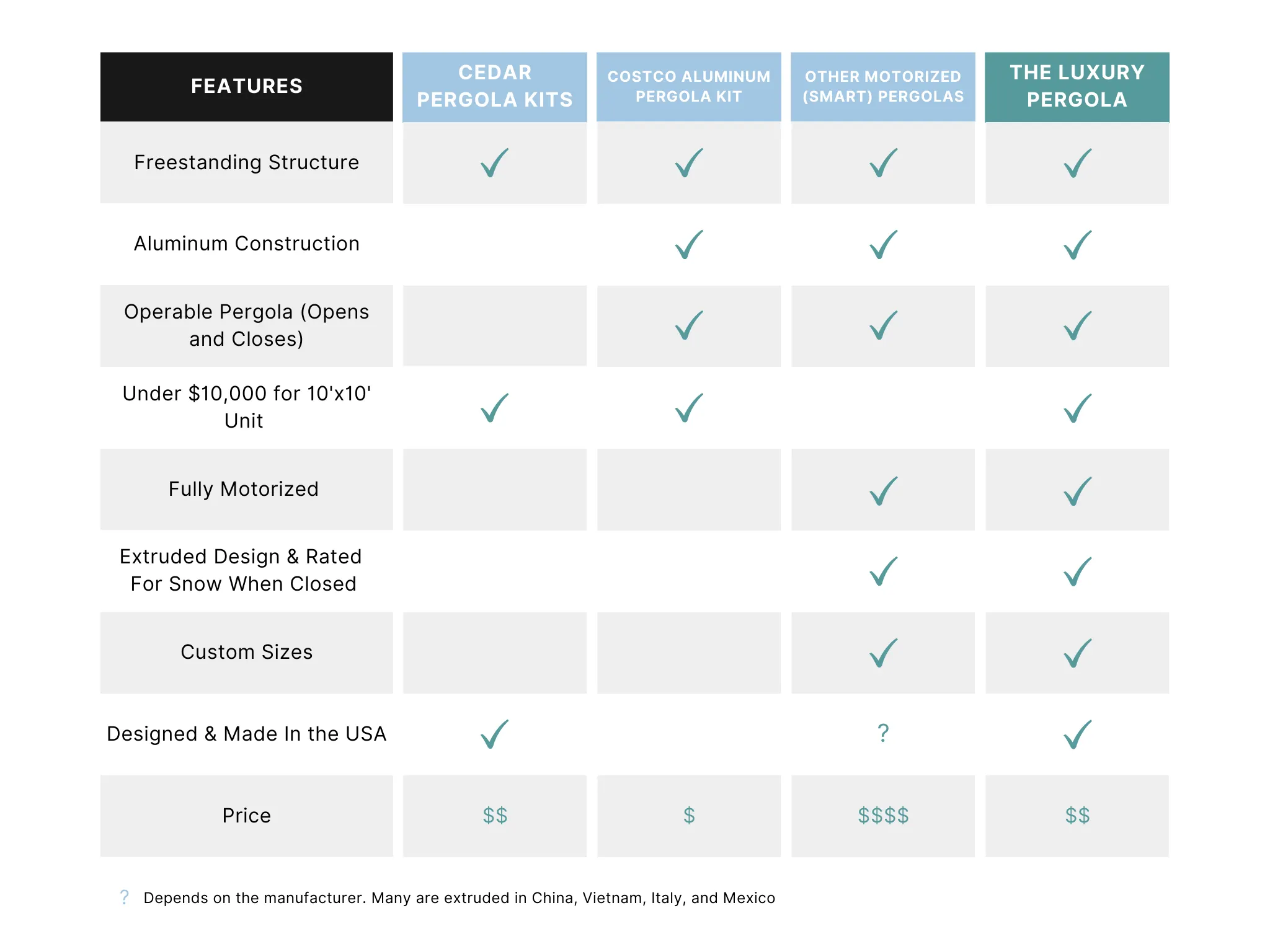 When looking for the right motorized pergola, you want the strongest option for the best price (unless you want to buy it multiple times). With these pergolas, quality over quantity is the best way to go.
Additionally, you want an item with beams and bolts that can create a truly unique system for your house. Only aluminum pergola options can handle high snow loads as well.
If you are going to purchase a pergola with louvers, you need to decide if you want the gutter system, sun and rain protection, and if you want to avoid removing the louvers in heavy snow.
Installation of motorized pergola kits
When going to installation for a louvered pergola for your outdoor space, you will want to consider the features you are buying and the system itself. Many times the cheapest option, will be the hardest for customers to install as the diy component is overly optimized.
A good modern diy pergola for your porch will need to be set in concrete (generally at least a 3 inch pad) and then the customers will assemble from there. The quality of the pergola will be in the frame and columns used to support the louvers.
Many times to save on shipping, a quality pergola will be intentionally cut down and reduce din size and thickness to make Sur ether frame and accessories can easily fit in a box for shipping. The hardware bag then keeps everything together.
For the fastest and easiest install, the Luxury Pergola has the best in the business.
Maintenance of motorized aluminum pergola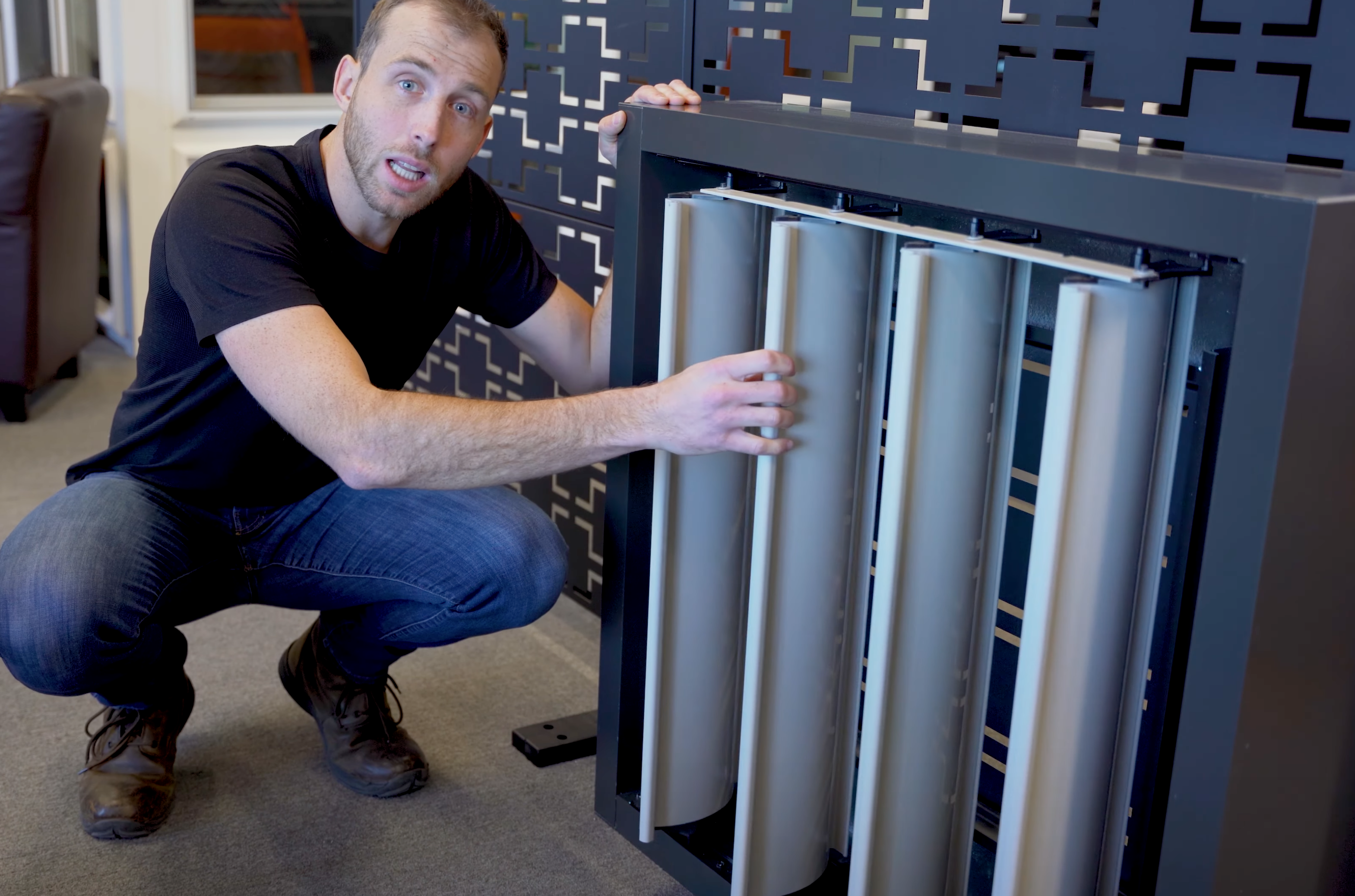 Maintenance for a louvered roof depends on the material used. If you have an aluminum pergola and aluminum louvers, you generally don't have to do any maintenance.
With a great aluminum frame, you only have to dust off the accessories and frame, make sure the brackets are still flexible, and continue on your way.
The modern diy system for a pergola is able to protect from snow, sun and rain with ease and with more strength than any umbrellas you may have at the moment.
Louvered pergola as a practical and attractive addition to any outdoor living space

The best aluminum louvered pergola is a fantastic addition to any outdoor space. Whether you want shade, protection from the rain, or want to create the perfect outdoor living area, the louvered pergola is the most practical and versatile option.
You can add any number of accessories, or keep the pergola system as is. Best of luck on your shopping and home renovation journey.