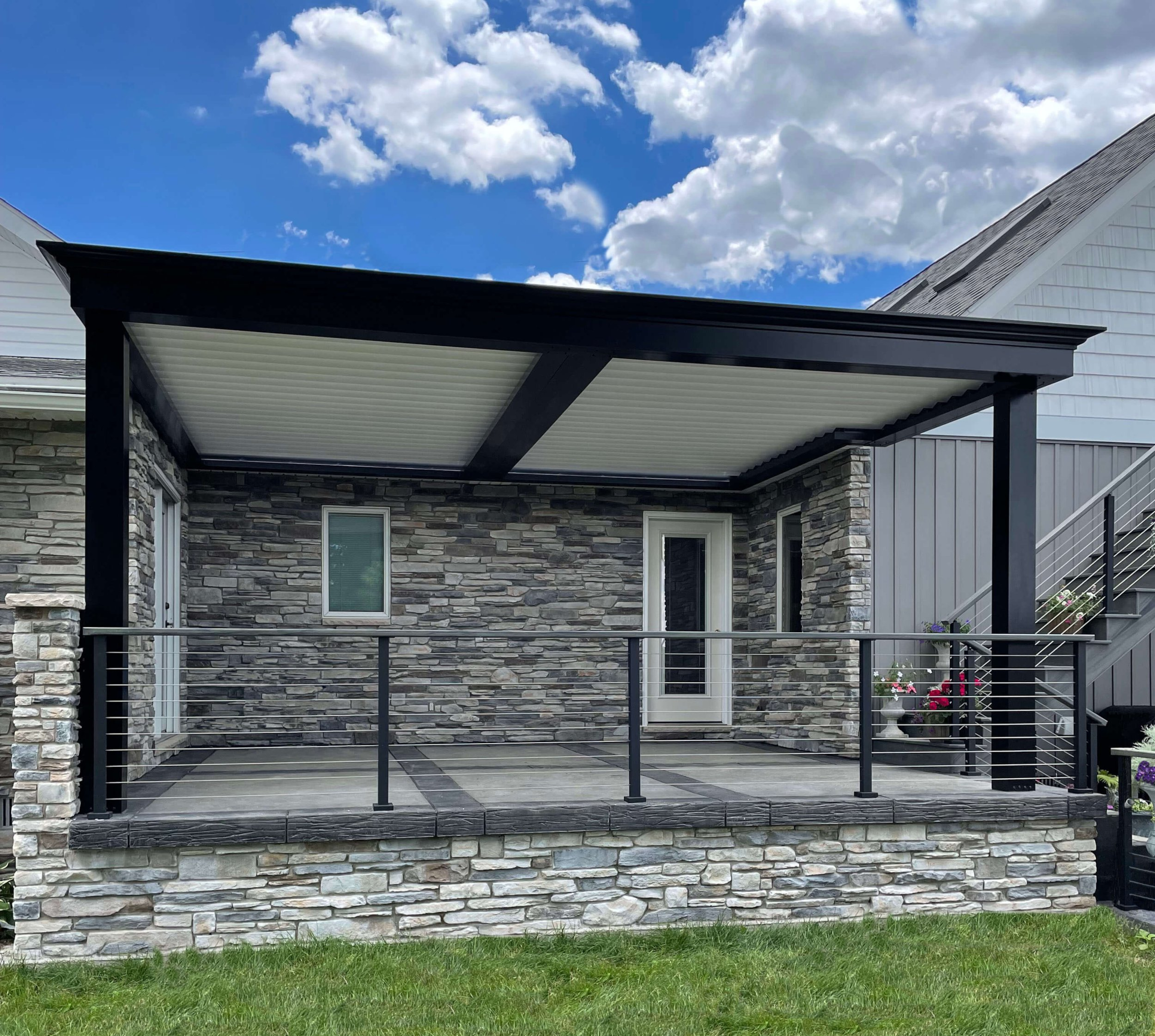 So you are looking to upgrade your backyard with the installation of a pergola?
What is a pergola?

Why Aluminum Pergola

What material should you go with?
Together let's dive into some of the most valuable information to help guide your decisions with your next project.
By the end of this blog I am hoping you understand the value of an aluminum pergola a little better!
Table of Contents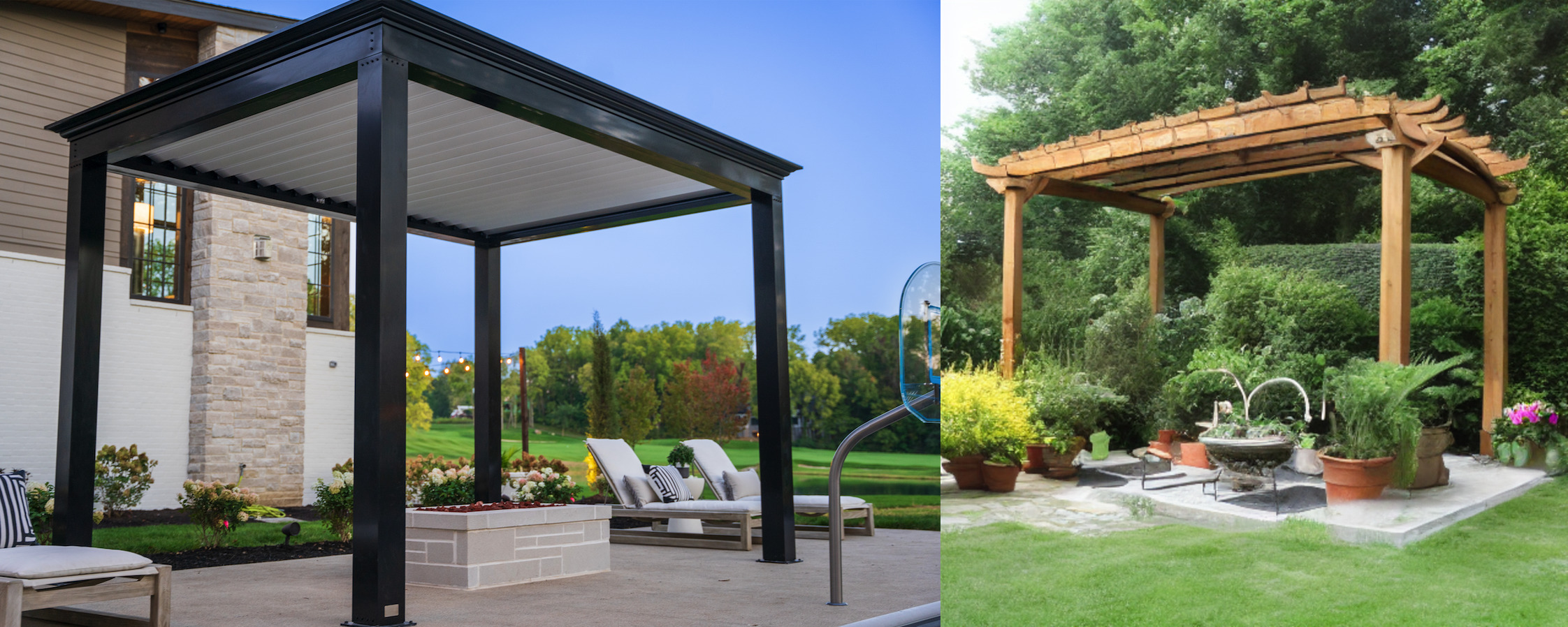 Let's start with the basics here. If you are ahead of this step feel free to use the table of contents above!
So what is it? A pergola can be your outdoor living room, your outdoor kitchen, or even where you go to escape the sun and enjoy a nice book while enjoying the outdoors. Truly it is structure that can be used to create any space you desire.
The use of it is entirely up to you. Let's see some uses other people have made out of the aluminum pergola.
Living Space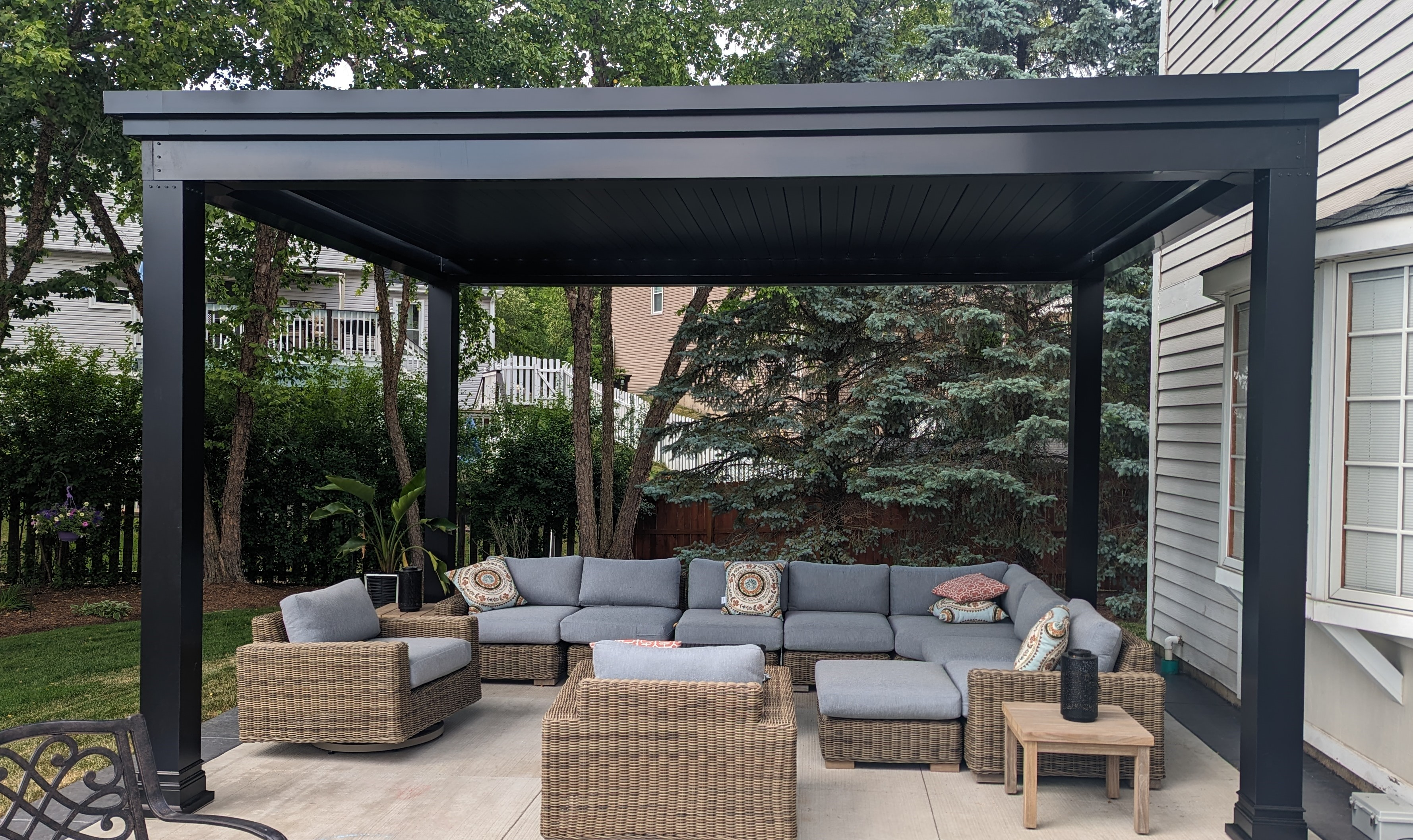 Living spaces can be a place for family to gather or friends and neighbors to all get together comfortably and still enjoy the outdoors at the same time!
Outdoor Kitchen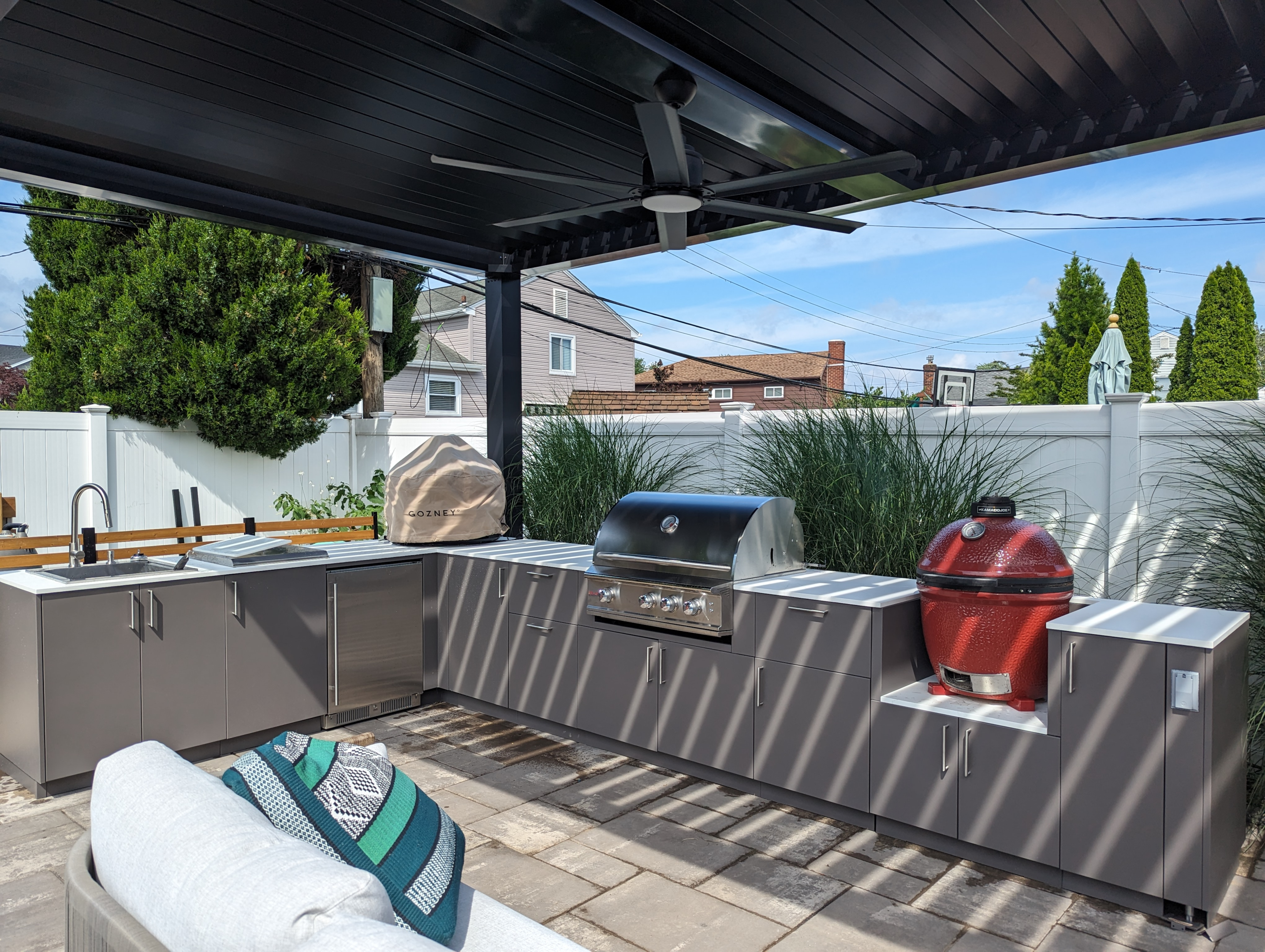 Outdoor Kitchens give that extra spice to your grilling ability. With having a full kitchen set up there won't be a need to go in and out of your home to get those pates you forgot to grab.
Outdoor Dining Space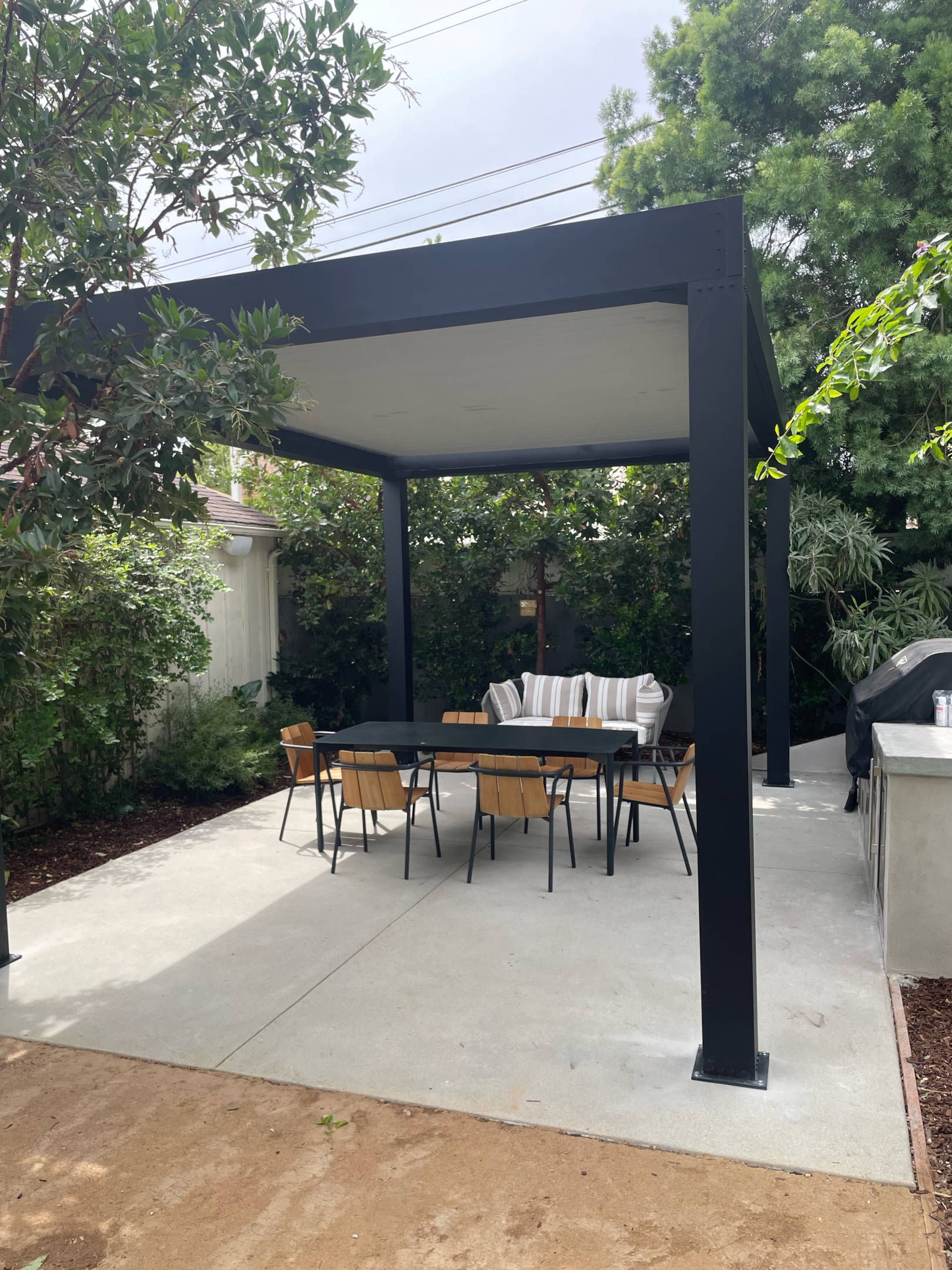 What is better than to serve entirely outside?
Cooking out in your outdoor kitchenunder the shade and out of the heat, then to be able to get your entire party at the dining table you have under your stunning pergola set up. Now that is the good stuff.
Outdoor Pool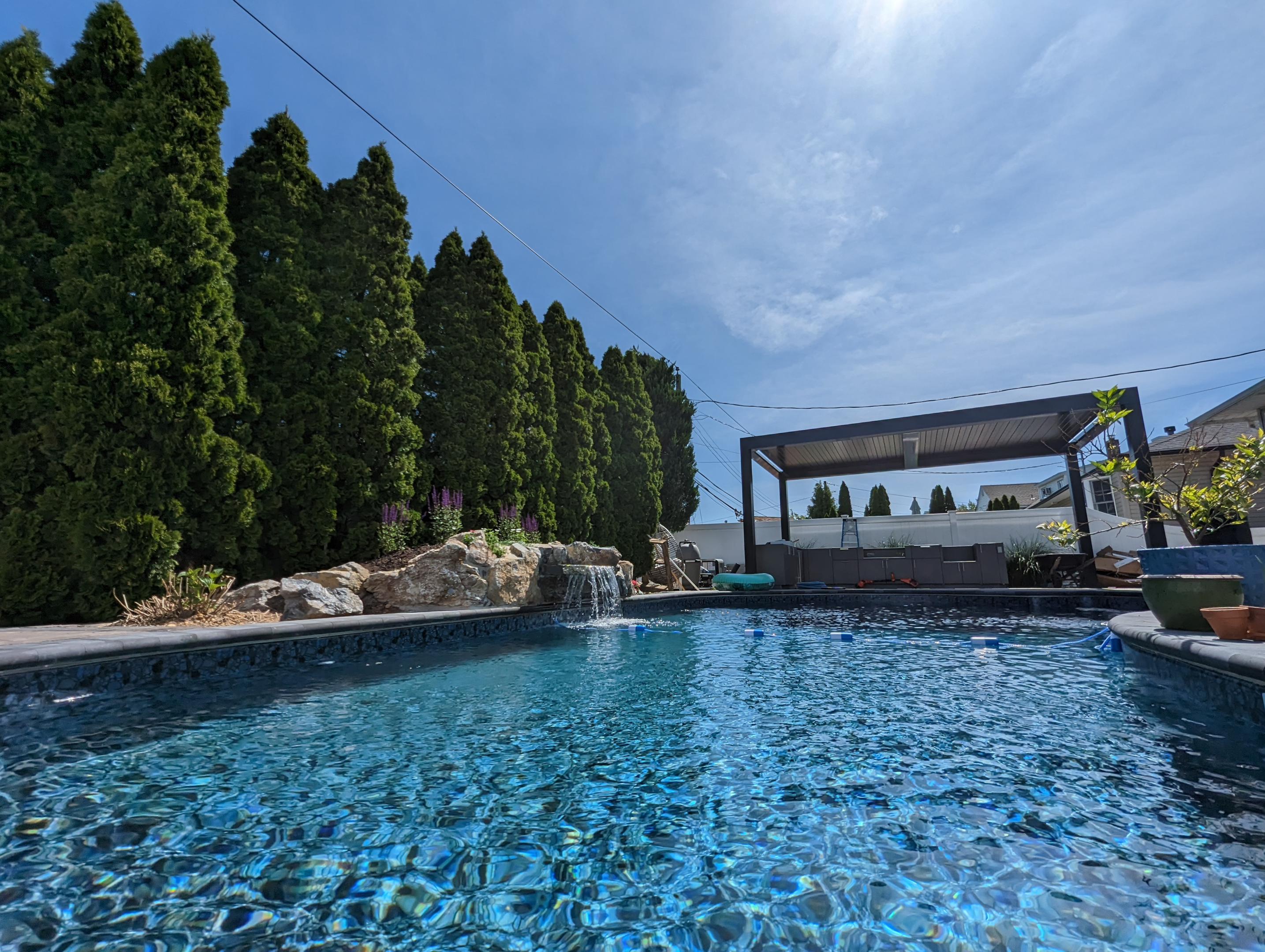 Relaxing in the pool called for a relaxing day, but what about when you just need a break from the rays. Getting out of the pool and relaxing in the shade under the pergola roof louvers. This can help create that amazing spot into an even better space.
There is a great article that emphasizes the usability and positive affects a pool pergola can have on your home value
Outdoor Sun Room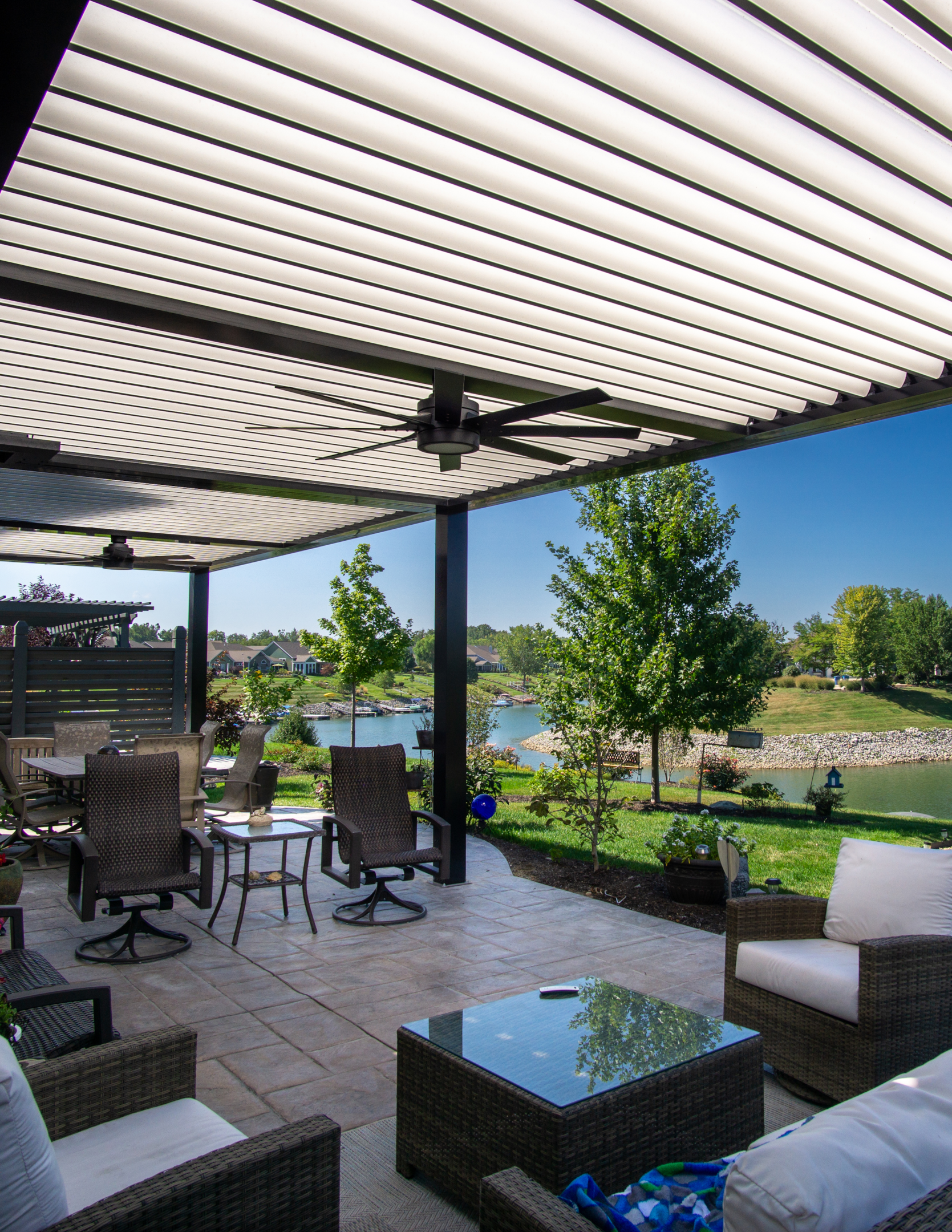 Aluminum Pergolas
When comparing the aluminum and wood materials that are the more typical of materials used when creating this structure. So why aluminum? Why should you consider using it for your construction of your pergolas?
When getting into a structures strengths, the materials used are the biggest factor to consider. Each Material has its own benfefits.
Benefits for an aluminum structure can be as such;
Great Durability

Low Maintenance

Lightweight
Durability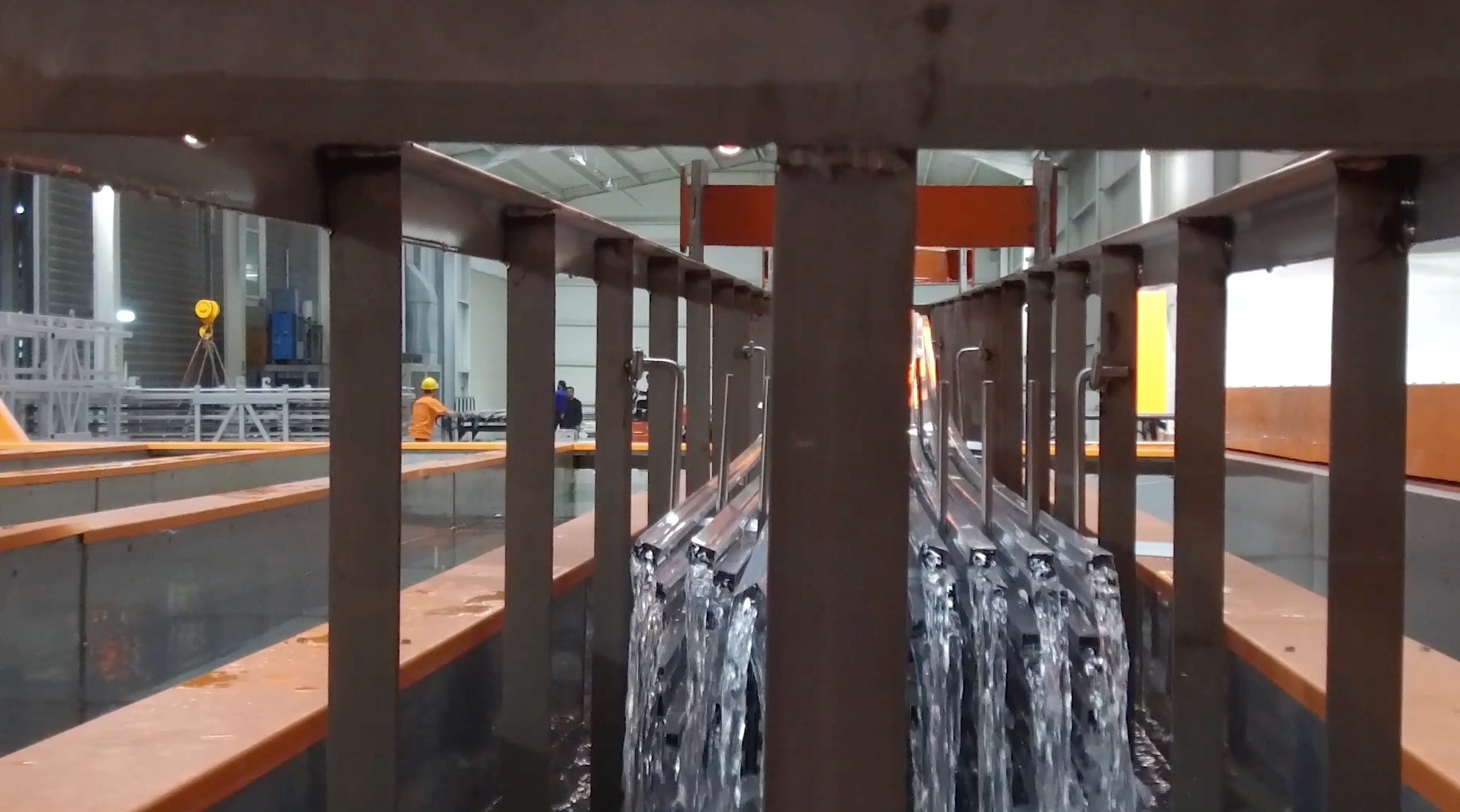 Aluminum is resistant to corrosions and rust, unlike other metals (steel). This makes it great for outdoor structures like a pergola on your back patio or off of your house.
With its resistance to weather, it's also strong and able to withstand various weather climates and take on large amounts of weight.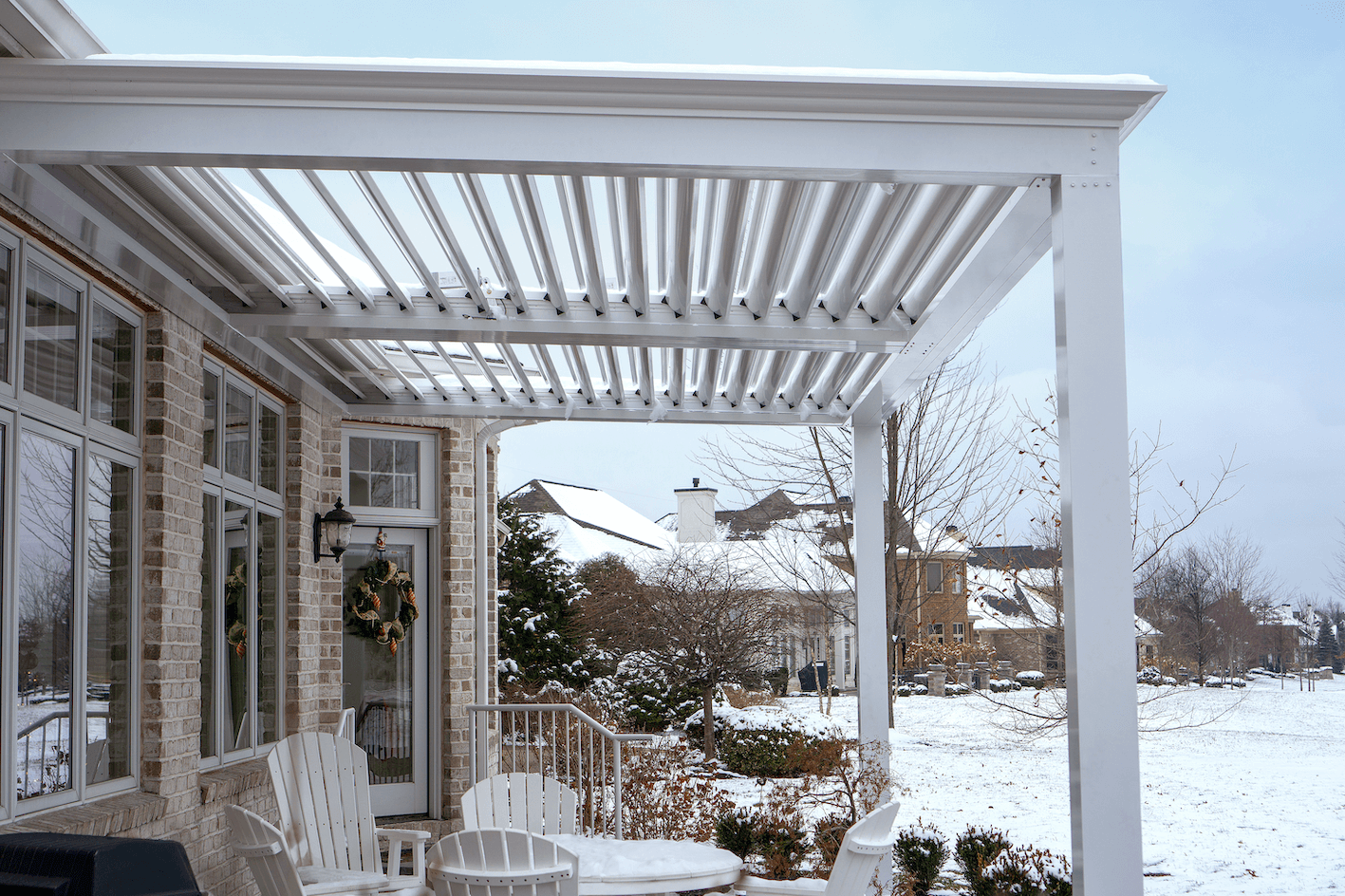 Collective weight from rain, snow, even wind can push any structure to its limits.
Aluminum pergolas from The Luxury Pergolas can withstand high levels of weight from all the factors.
Wind 130 mph with the louvers closed, (that is hurricane force wind).

Snow load up to 50 lbs per square foot (compared to other brands having 8.2 lbs per square foot).

Rain resistance, pushing all water into the integrated gutter system and keeping you dry.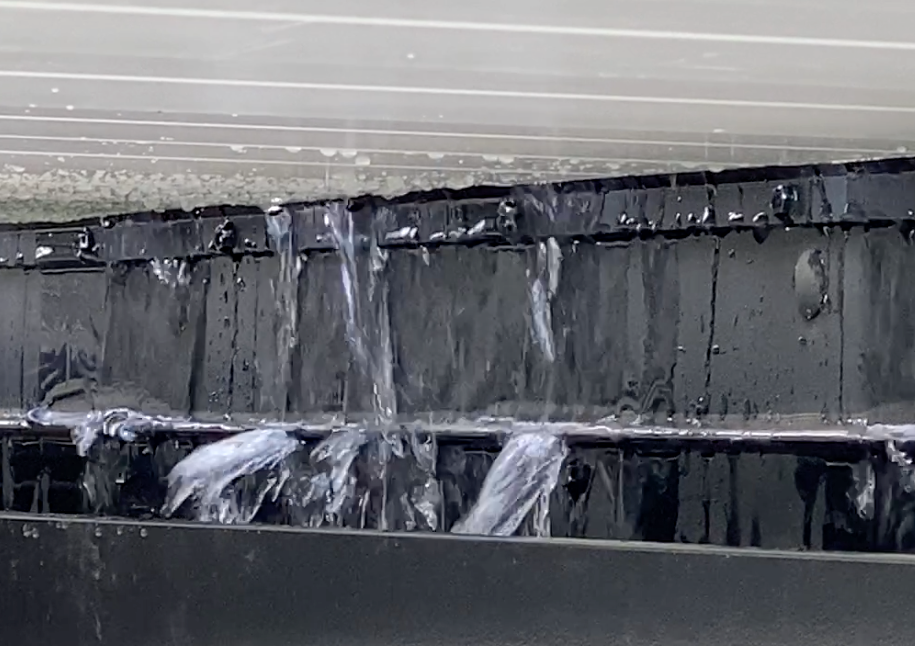 Low Maintenance
With a well painted aluminum support columns and other essential parts of the structure that tend to be touched or bumped into, you can be worry free knowing that the fading or deterioration concept doesn't apply to your well crafted pergola.
Aluminum with a high end paint coat being applied professionally on the posts, frame, even the louvers you won't have to worry about sun fading or even various types of bumps and Knicks.
Saving you time and money
Aluminum can help by saving you time not having to touch up or like with wood, re-stain the project every other year. This alone can help save up on the price over the years.
Savings in maintenance are something to greatly consider. If not the saving of money its also the savings of time. Wood can warp and change its shaping meaning you will need to fix, or even replace different aspects of the structure.
Lightweight
Aluminum is a lightweight material making moving around and installing it much easier than heavier options. This concept helps make even constriction beginners able to fabricate and build their Luxury pergola kit.
Ease of installation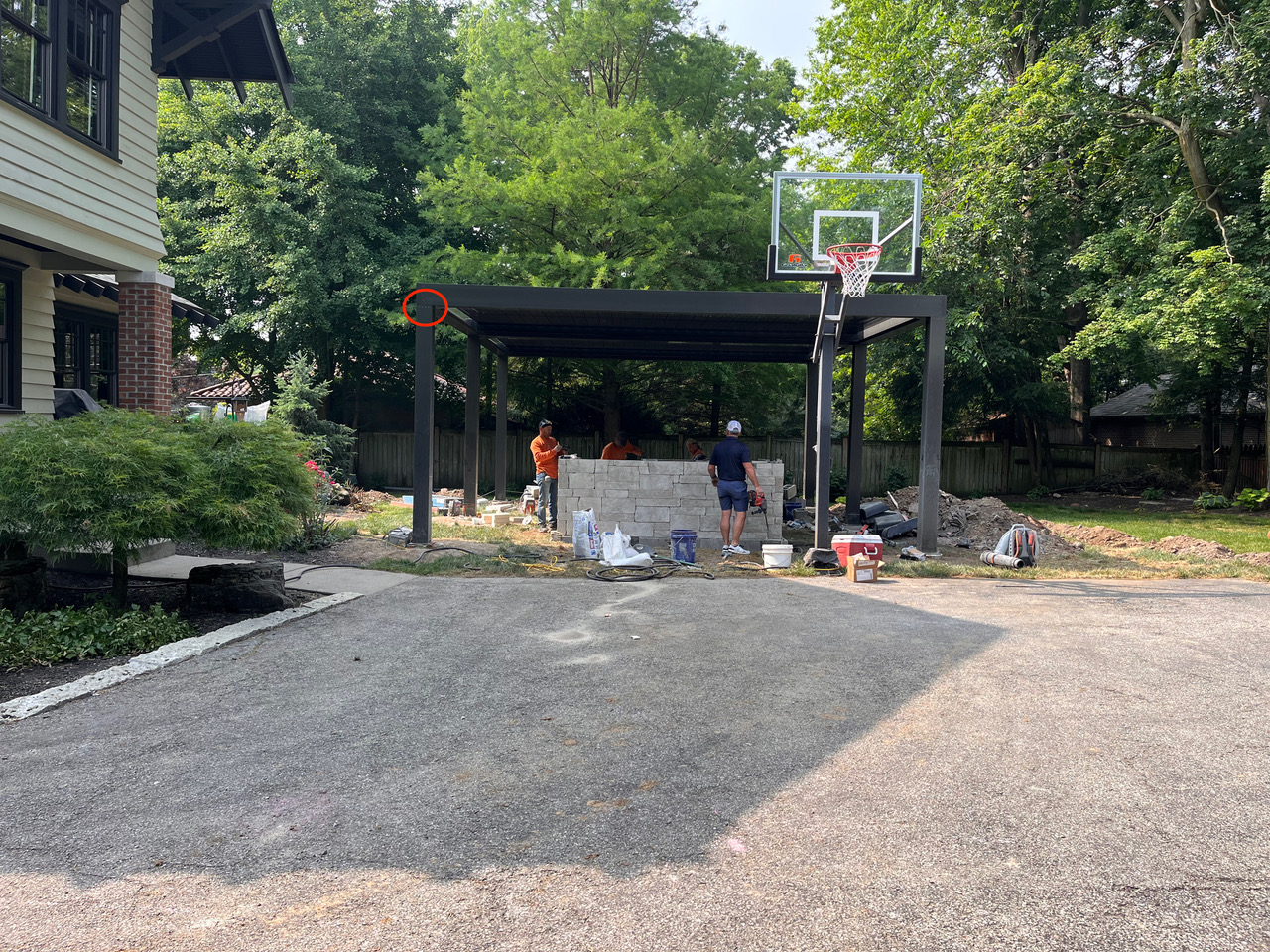 Installation of anything can be tricky. if sizes don't line up correctly. Maybe something is too tall or too short. Thankfully some people have created kits and wrote step by steps that make this once challenging process into a much simpler step by step set up.
There is a very good guide to help manage and walk you through the process of ensuring you are getting the right size for your space.
Custom Pergola 
Fixed Roof
A fixed roof pergola is going to limit you in certain situations.
The Sun
The sun is always moving across the sky, this can cause some direct sunlight passing through not giving you the shade you were hoping for.
The Rain
You were hoping to enjoy a nice evening, wrapped in a blanket drinking some tea when all of a sudden rain drops start falling in between your open roof on your custom pergola. This showcases how this style can be a poor choice to create a full patio cover.
How To Make Your Pergola Waterproof
Louvered Roof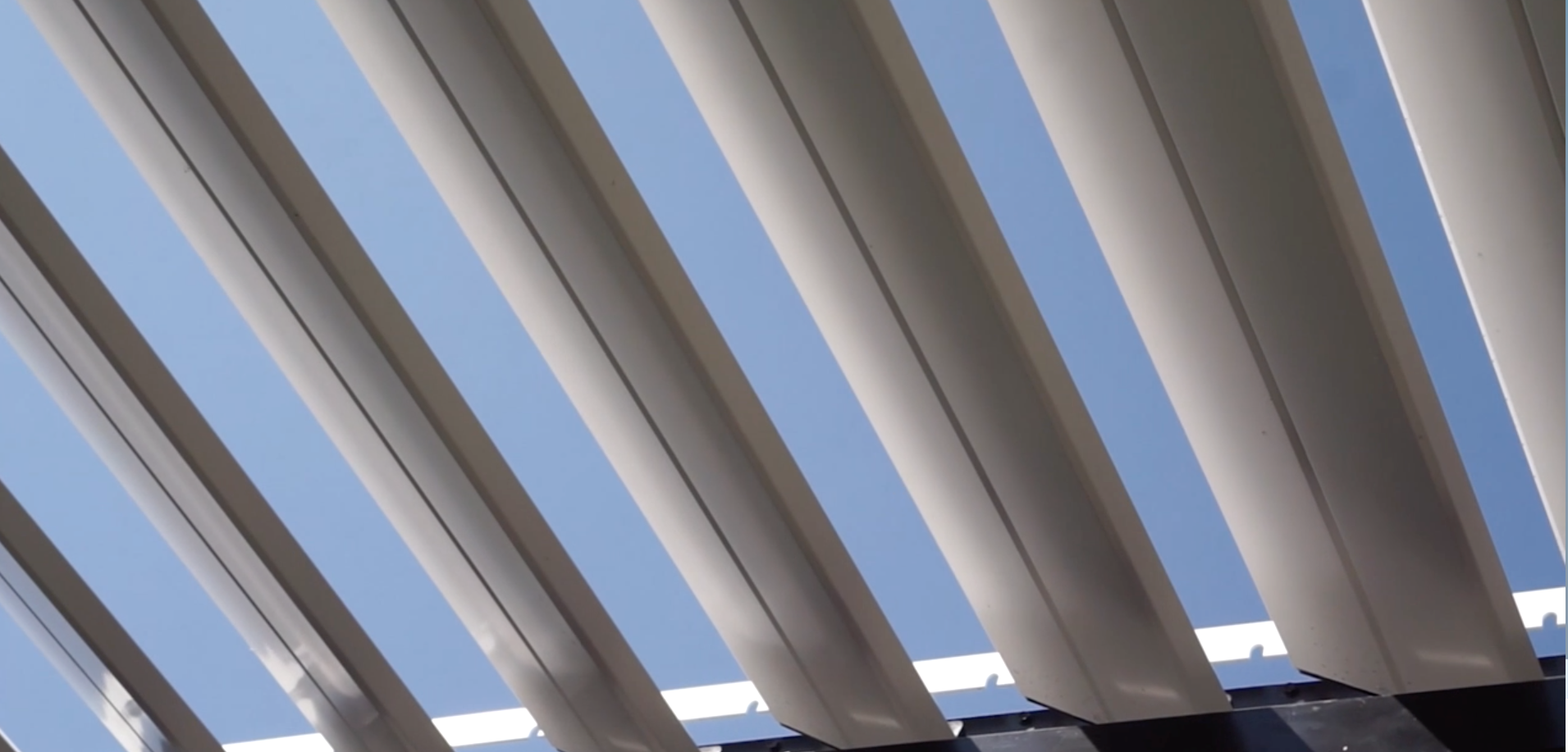 The louvered roof is one which can be mechanical controlled. In the case of The Luxury Pergola the roof is opened and closed by a remote control.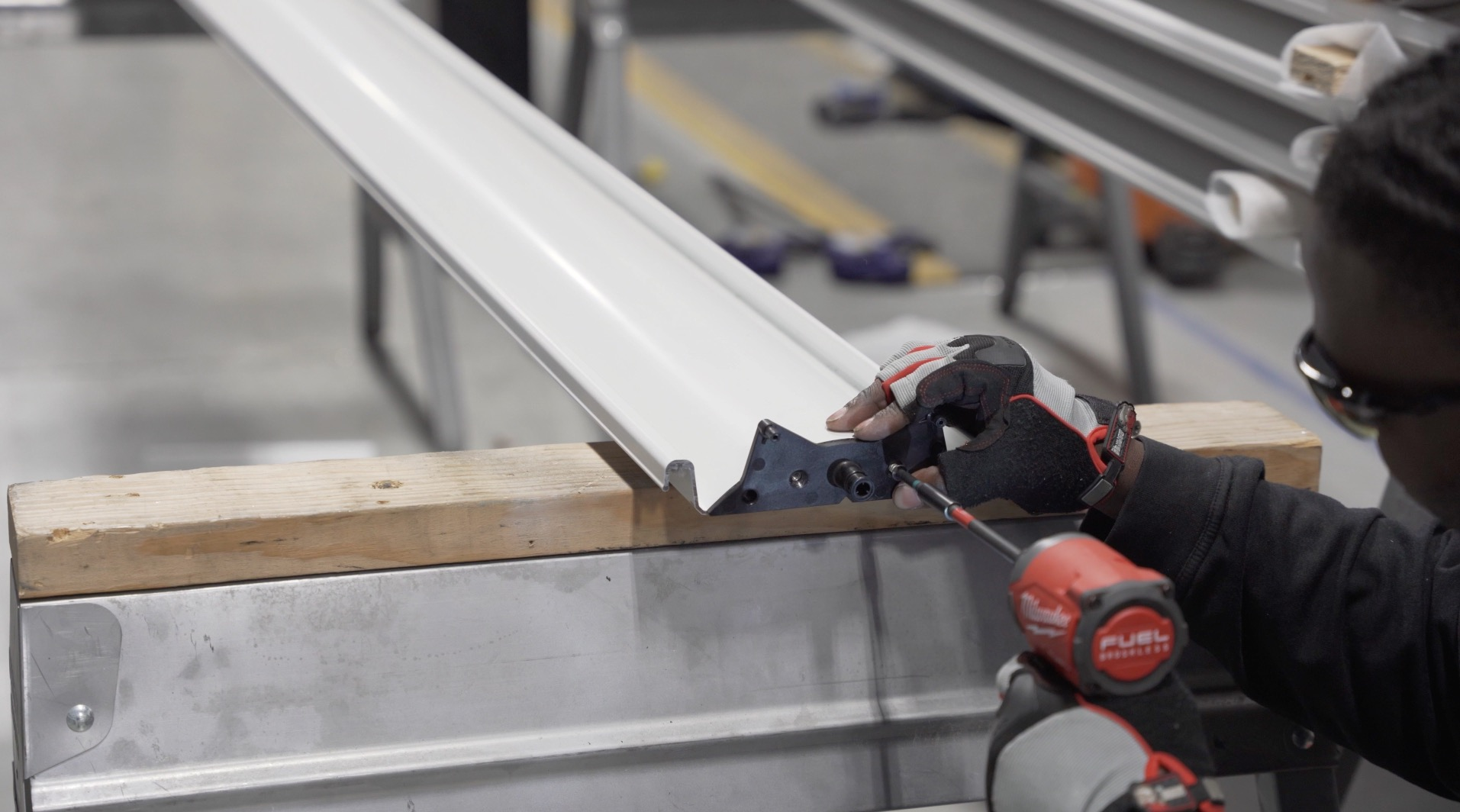 Instantly able to transform your patio into a fully closed roof giving you a patio covers. or entirely open to the sky and take in some sun rays
I hope after reading through this you have eased some of the decisive points and have a better understanding on aluminum pergolas.