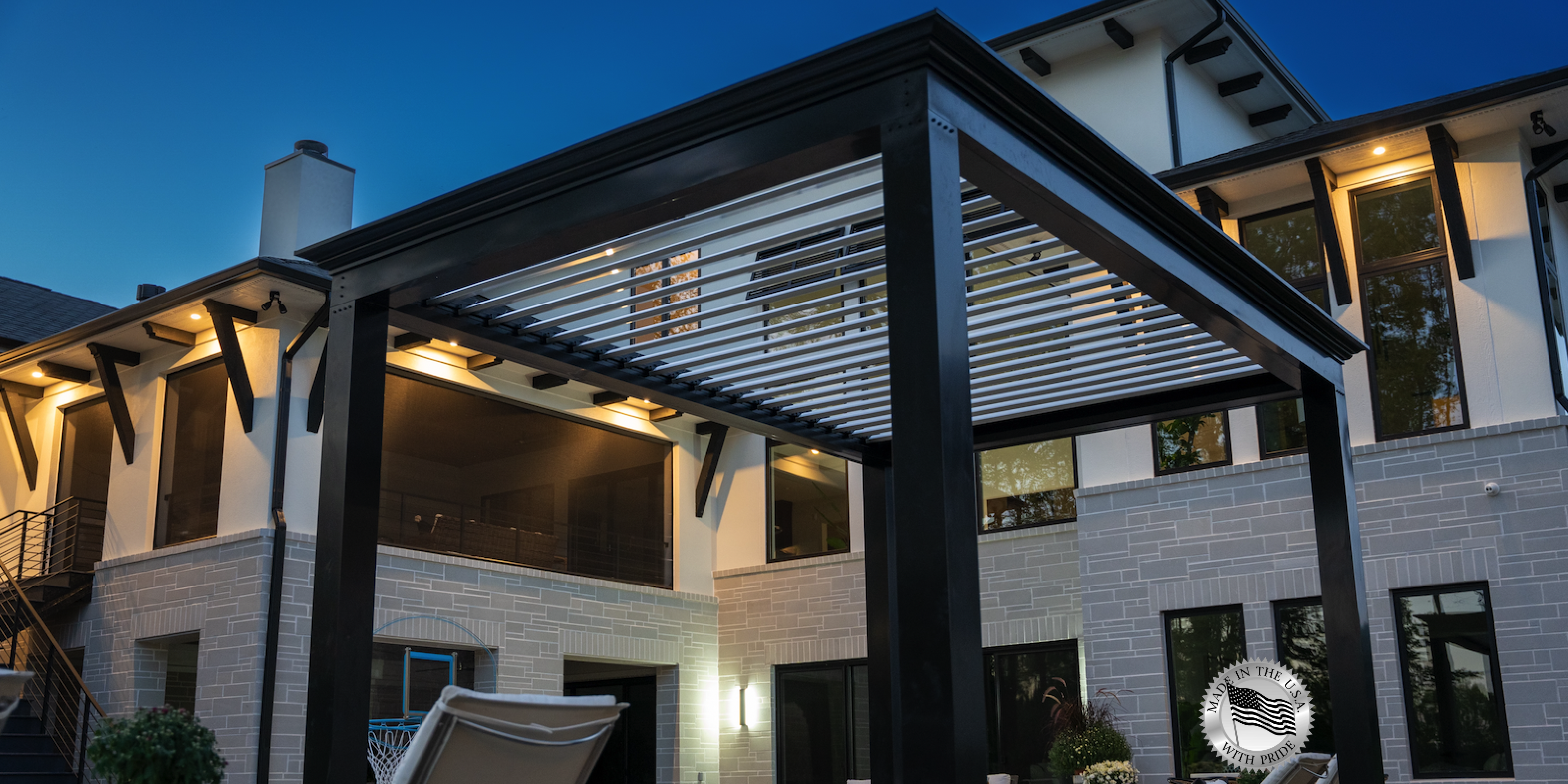 In recent years, there has been a growing trend for transforming backyard living spaces into an area that's more inviting for relaxation and entertainment. By purchasing a pergola, it enhances your outdoor space by adding more beauty, functionality, and character. This will be a great family project that you and your family will love.
The 12 x 12 pergola will offer the perfect option for wanting a space outside to relax and to enjoy the fresh air, whether you want to have a place for entertainment, outdoor kitchen/dining, pool party, or even just a place to rest and chat with others. You can order any of the pergola kits today and be able to fully customize it to match your needs and preferences.
Table of Contents
What is a pergola?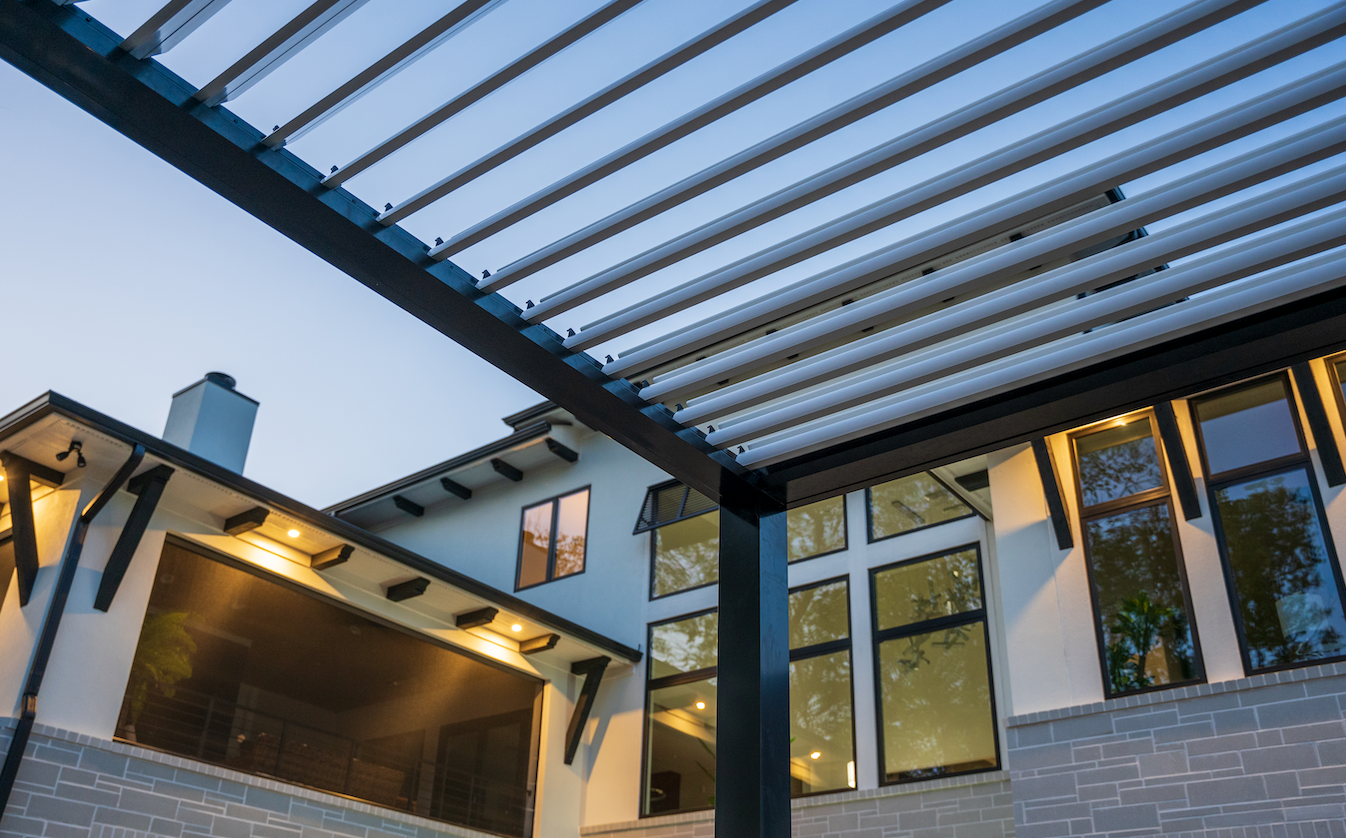 A pergola is an outdoor structure consisting of vertical posts that can support a center beam or multiple beams with a louvered roof, creating an open-roofed structure. You may notice that other competitors will have rafters fit into their pergolas. However, The Luxury Pergola has made your experience more luxurious with motorized louvers instead of rafters. This allows you to adjust the louvered roof easier and give the pergola a better aesthetic look.
The louvered roof can be easily adjusted with a remote control, allowing you to open and close the pergola to fit your preferences. Among the vertical posts, there is one gutter post and one wiring post. The outside posts and structure of the 12 x 12 pergola is designed to provide much needed shade, handle any bad weather conditions, and keep you safe and sound in your yard space.
When it comes to pergola material, each one is made with aluminum, which is a very strong and durable material compared to other competitors that use vinyl or wood. The assembly process is made to be as simple as possible for you, as the posts and pieces are all pre drilled.
Pergola space and flexibility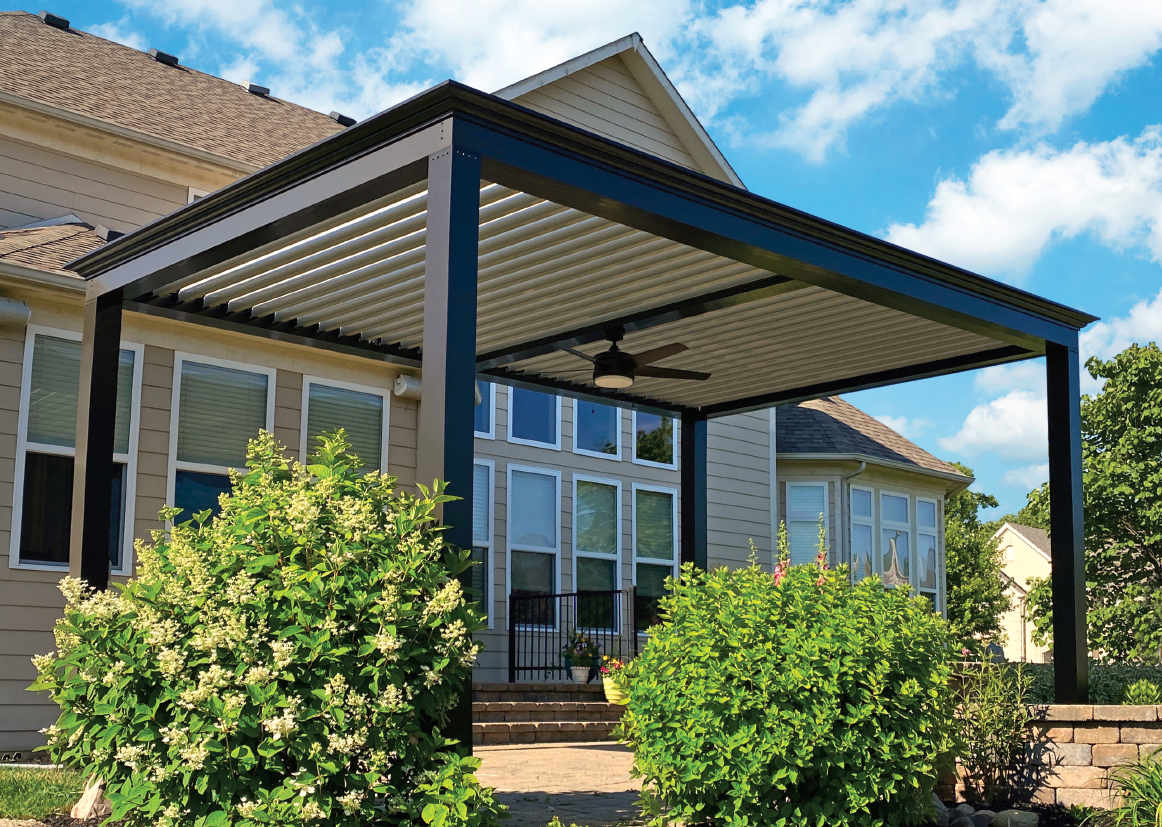 It's important to note that the specific usage of the pergola varies depending on personal preference, climate, and available space. One the many benefits of purchasing a 12 x 12 pergola is its generous size that comes with it. With this size pergola, you will have plenty of room to do whatever you want to do. Whether you plan to use it for events, get togethers, or even pool parties.
The 12 x 12 pergola allows you to create a welcoming environment where you and your company can relax, entertain, and enjoy the beauty of nature. The Luxury Pergola works hard to give you the best quality products to enhance your backyard and to also save you money.
Shade and protection from the elements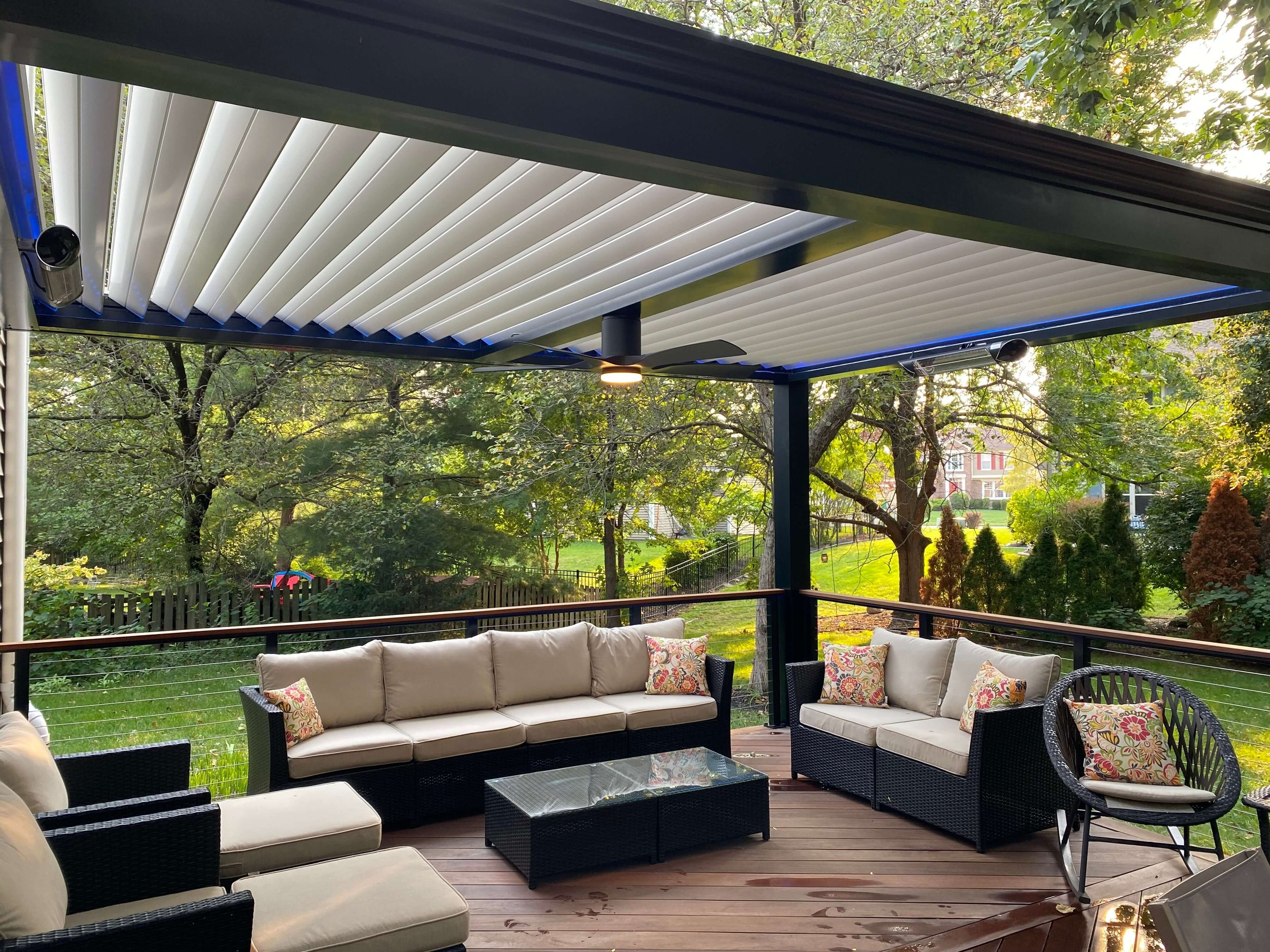 Offering cover and shade is a crucial role for each pergola built. The 12 x 12 pergola allows you to enjoy the fresh air while also being protected from the elements. At The Luxury Pergola, we work to ensure that you can enjoy your pergola space while also not having to worry about bad weather conditions such as sun damage, heavy winds, rain, or snow.
Recently, The Luxury Pergola now offers the option to install screens to your pergola as well. This would be a perfect addition that will enhance your backyard living space, as it provides more shade and also protects you from the elements and insects. The screens are very easy to access and operate, as they are equipped with a handle next to it.
By purchasing a pergola and implementing a screen with it, you can create a more shaded and private area while also enjoying the fresh air in your backyard space. This is one of our biggest priorities, as we strive to make sure that you have a wonderful outdoor experience with the 12 x 12 pergola.
Usage of the pergola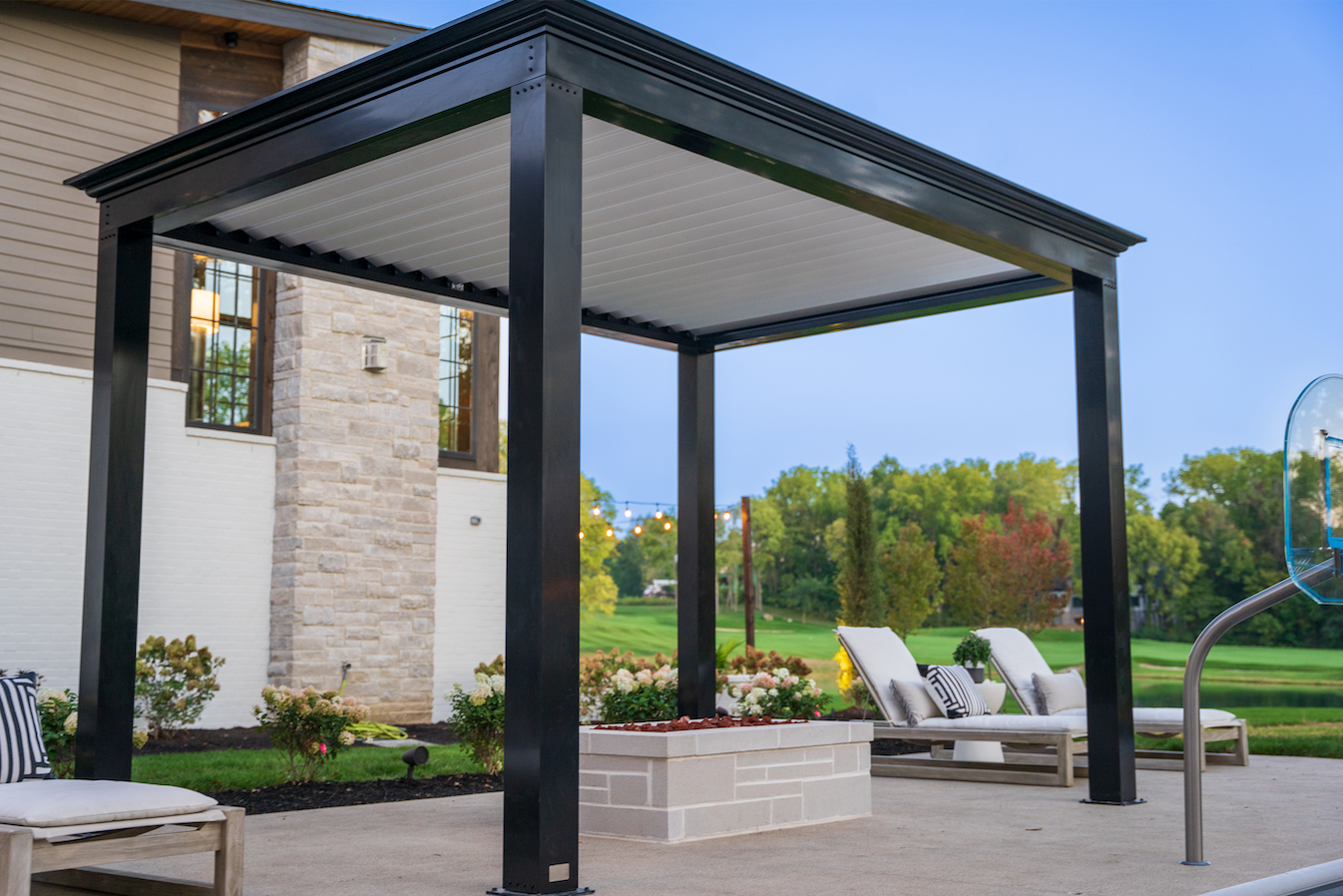 The usage of the 12 x 12 pergola will vary depending on personal preferences. Regardless, the pergola can be a very versatile and charming addition to any outdoor living space whether it's on your deck, patio, or even next to your pool. The possibilities are virtually endless for you!
Each person has their own preferences of what they want to use their pergola for. Some options include having an outdoor kitchen, garden, or just a cozy place to relax and talk with family and friends. The 12 x 12 pergola offers the perfect balance of space and versatility for transforming your outdoor living area into what you have always envisioned.
Design/style of the pergola
There are several aspects worth exploring for the design/style of the pergola. The colors will vary for your pergola from white, black, and bronze. If you have louvers included, the same colors apply plus an extra option, which is stone. There are other aspects such as crown moulding and functional features. The crown options include traditional and contemporary, which will give a better aesthetic look for your pergola.
The 12 x 12 pergola can be placed anywhere to your liking. While pergolas are often installed on a variety of foundations, such as a deck or patio, some owners want a more durable and sturdy option for their pergola by constructing them on a concrete slab. This will provide a solid and level base for the pergola structure.
The Luxury Pergola works to give you a high quality pergola and at an affordable price, that way you save money and be able to enjoy your outdoor living space the way you've always envisioned.
The Luxury Pergola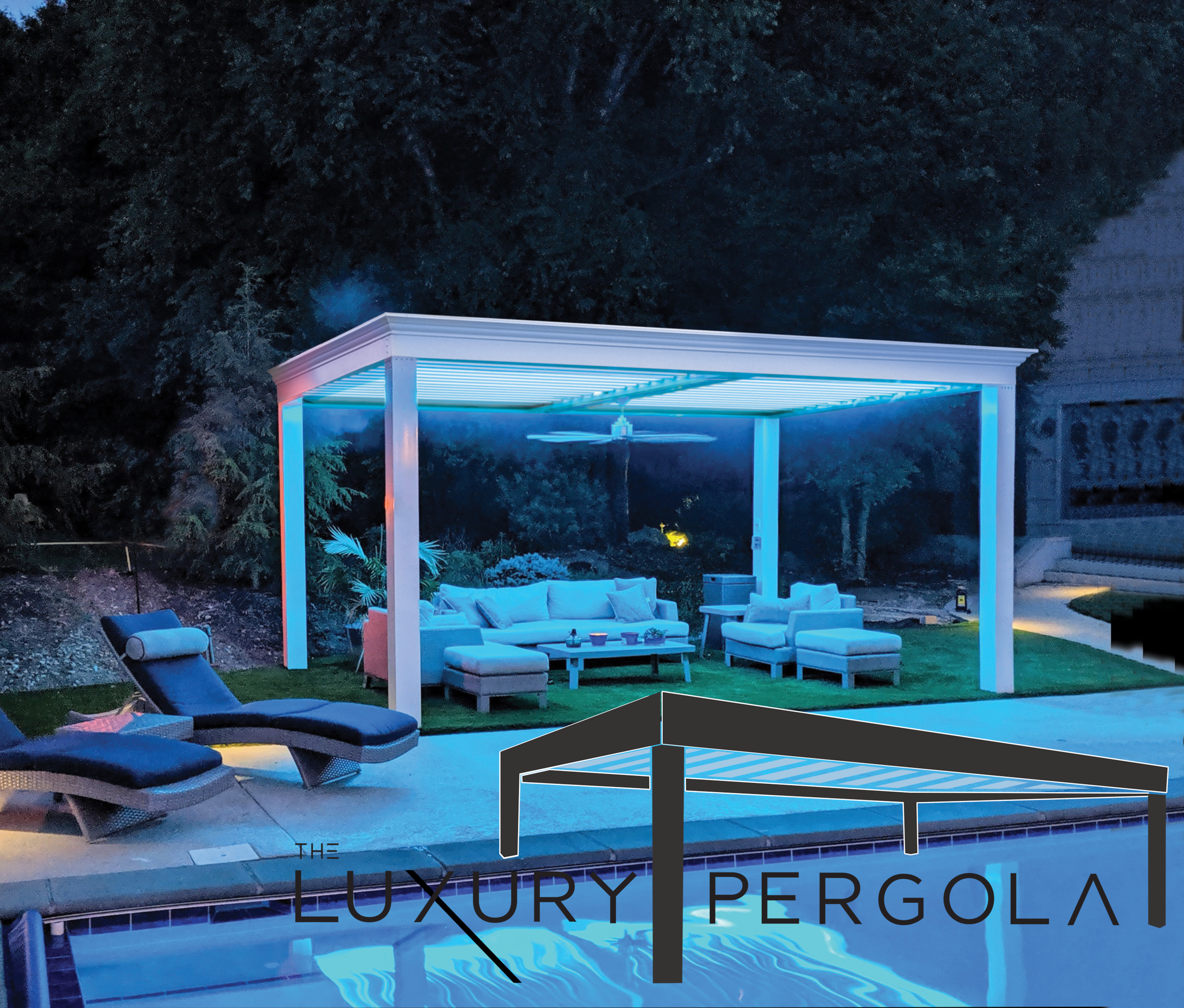 Ordering a 12 x 12 pergola would be an amazing outdoor project that your friends and family would be happy to use throughout the year. The Luxury Pergola strives to make the best high quality products for you and your company to enjoy and make long lasting memories. This pergola will offer the perfect balance between size, functionality, and design features.
The installation is made to be very easy for you, as there are clear and simple instructions to assemble the pergola attached to the pergola kit. You can also visit our YouTube page if you have any questions or need more information/details. Interested to purchase a 12 x 12 pergola today that will save you money? The Luxury Pergola offers the best deals for you.