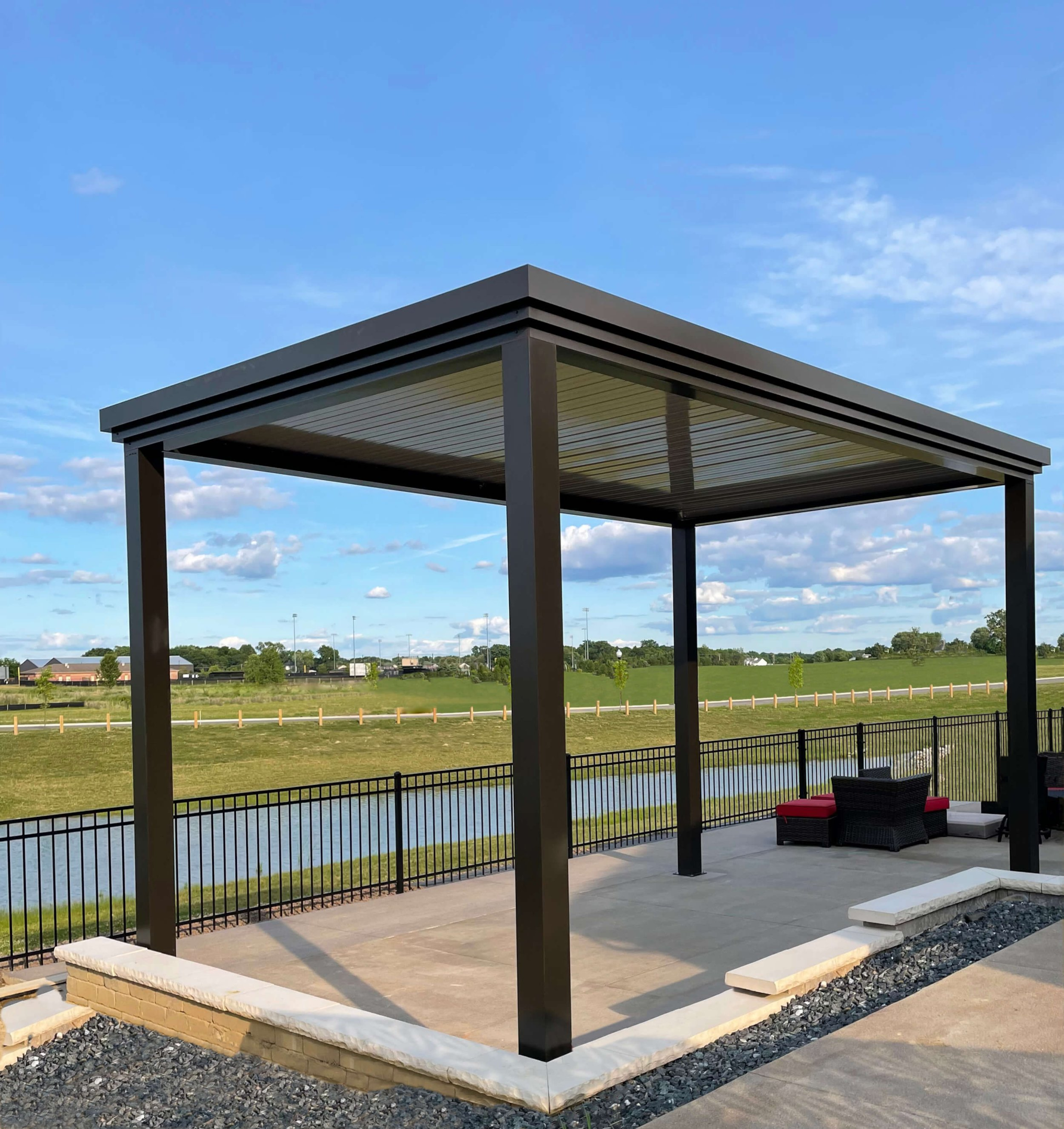 Listen to Article
A common question homeowners ask is "What is pergolas?"
The answer is simple: A pergola is a piece of backyard architecture with cross beams that provide shade. There will be several example pictures of what a pergola really is in this article for you to get a better vision of what exactly is a pergola.
A Modern Outdoor Pergola Provides Versatile Shade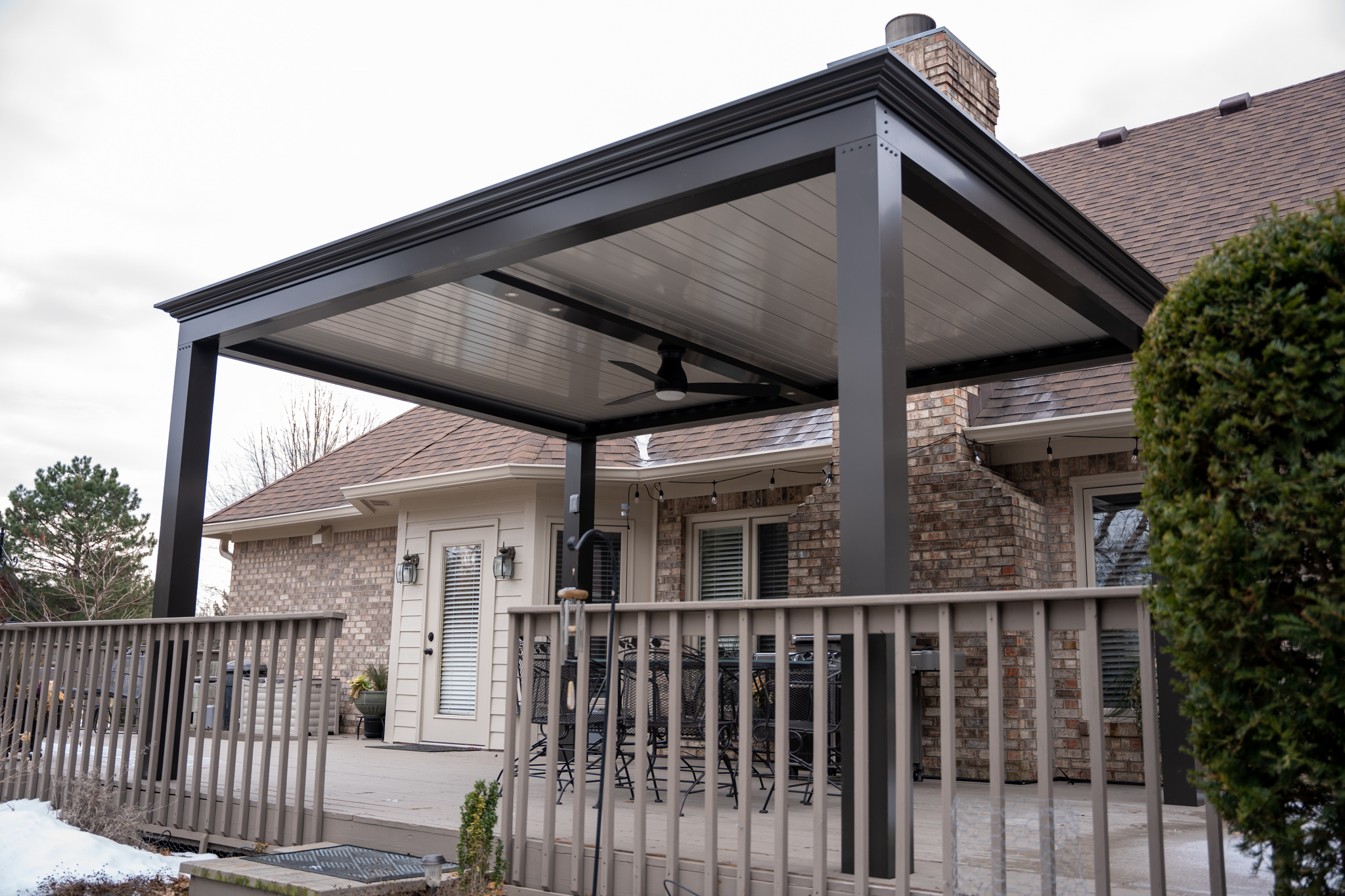 The modern pergola adds to the equation of providing shade through innovative luxury louvers. These louvers are cross beams that can open and close the canopy of the roof at the press of a remote control button.
Modern pergolas allow to be able to enjoy your outdoor space during all seasons regardless of weather that day. Rainy and storming, close the pergola. Beautiful sunny day, keep it open.
What Is The Origin Of the Word Pergola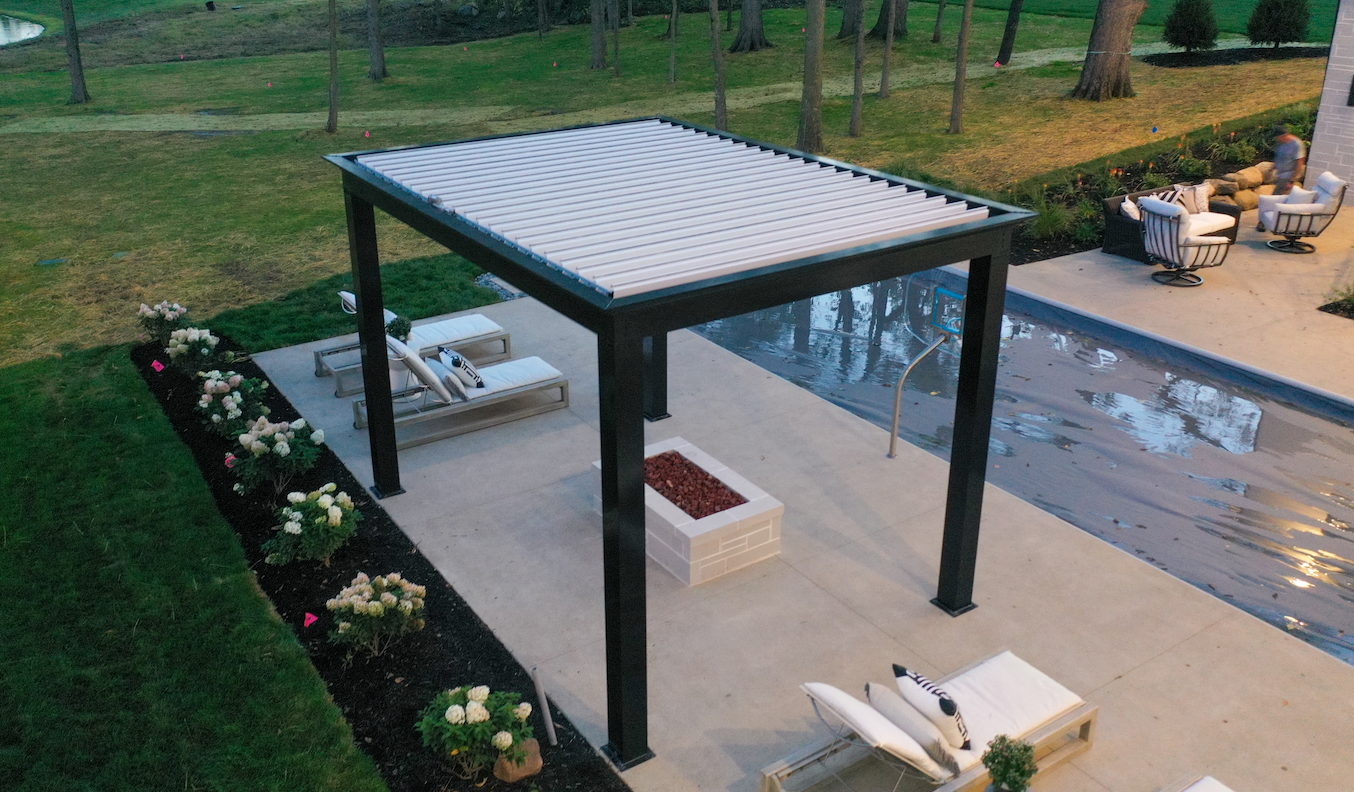 Pergola stems from the latin word pergula which means projecting roof. The first pergola was built in 1400 B.C. in ancient Egypt. This has come a long way from the original wood pergola built to the modern pergola we know today.
Pergolas are timeless, they have been around for thousands of years and are not going anywhere. The modern pergola is the epitome of luxury in anyones yard.
Outdoor Living Spaces Compared With Other Outdoor Structures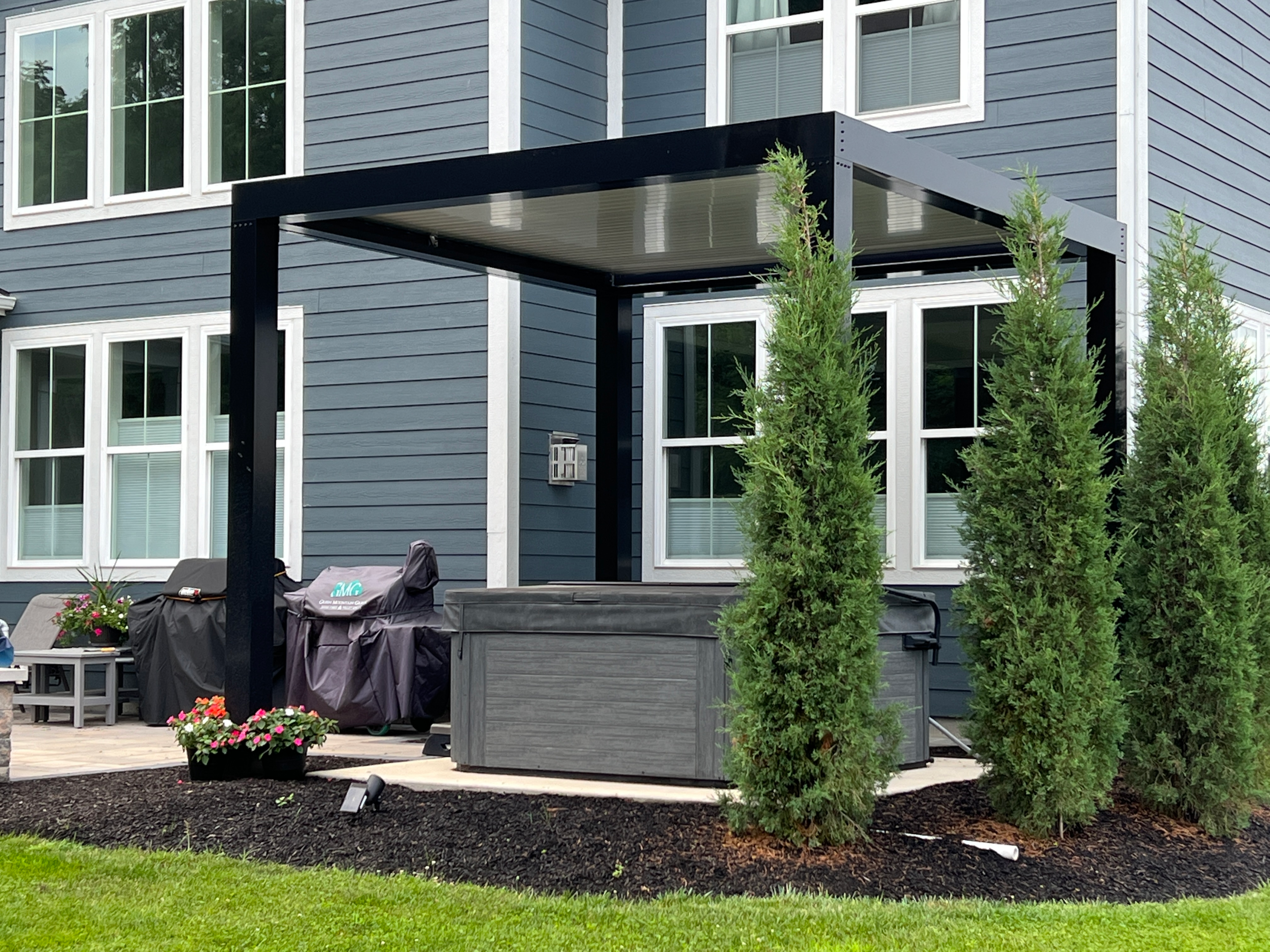 Other outdoor structures have tried to take the Gold Medal in being the most popular add on for a backyard, but they have not been able. Gazebos are popular, but they are unable to open and close. Curtains are popular because they can open and close, but they are not able to withstand the weather.
All in all, the overall outdoor structure for longevity, durability, and performance is the modern pergola which is why it has gained so much popularity among homeowners.
Affordable Beauty With DIY Pergola Cost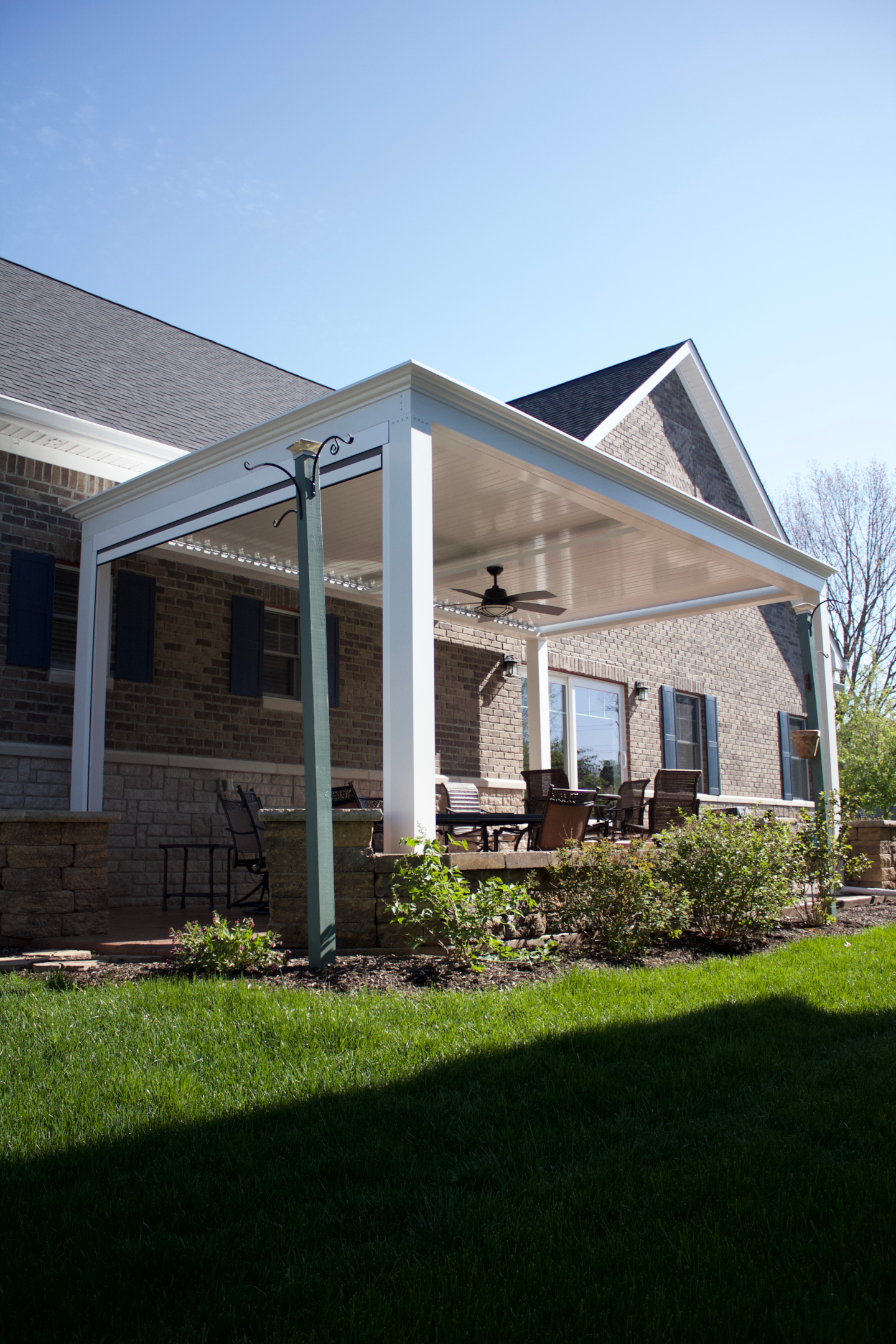 Adding to the popularity of the modern pergola is the affordability with DIY pricing. In any aspect of life or project doing something yourself will give the greatest value return on cost possible.
The DIY pergola will elevate an outdoor living space for 1/2 the cost of a none DIY product. If you commit 1-2 days to your project be prepared to save 15k+.
How To Improve Your Outdoor Area With A Pergola Structure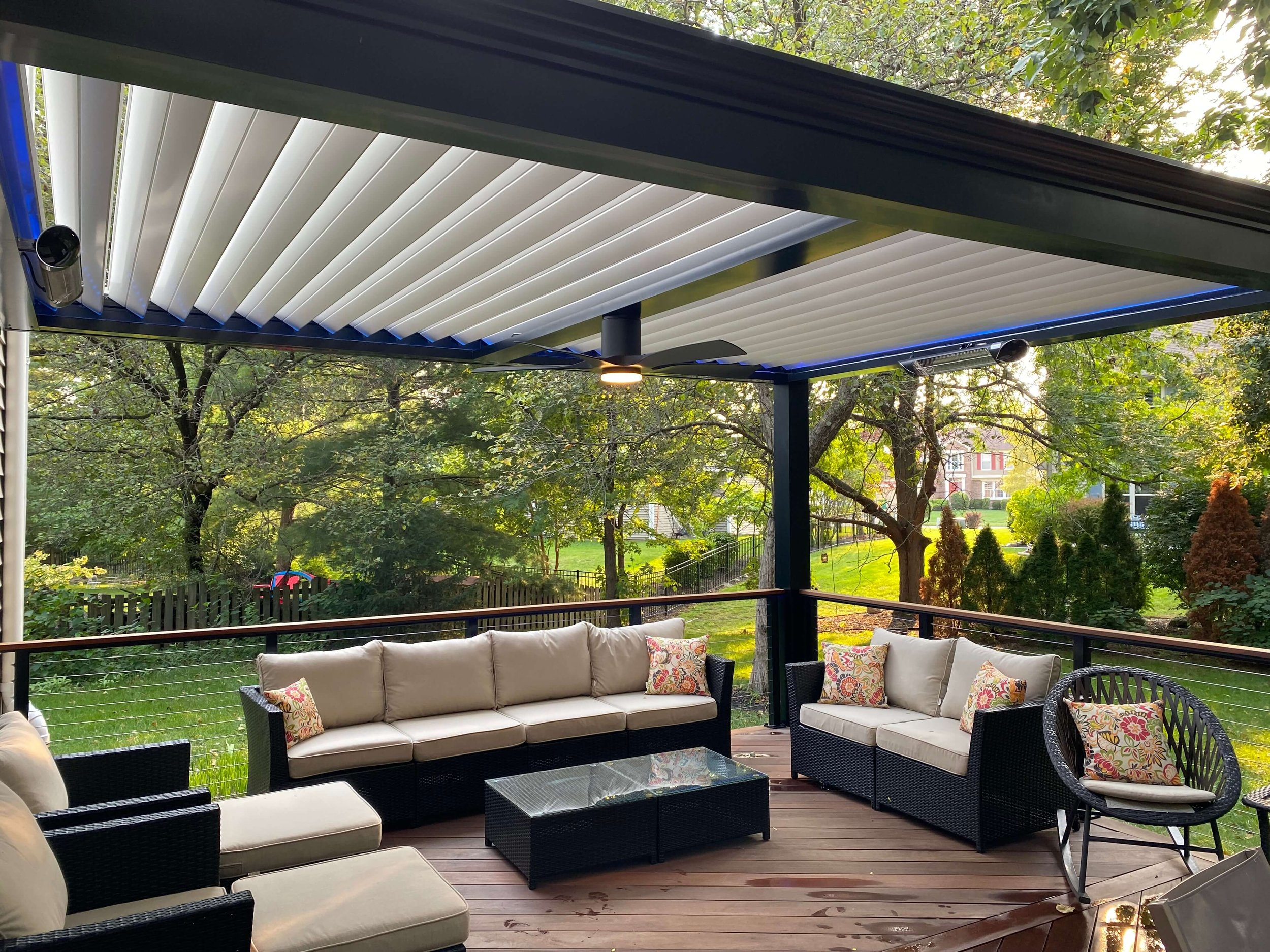 A pergola structure will increase home value as well due to its ability to wrap in an entire space and create an entire energy to a backyard. This photo above provides and example of using the pergola as an extension to create an full outdoor living room that can be enjoyed regardless of weather.
Outdoor furniture is just one positive option for pergolas as well as kitchens, grilling centers, fireplaces, and other luxury outdoor living spaces.
A Pergola Offers Full Shade From Direct Sunlight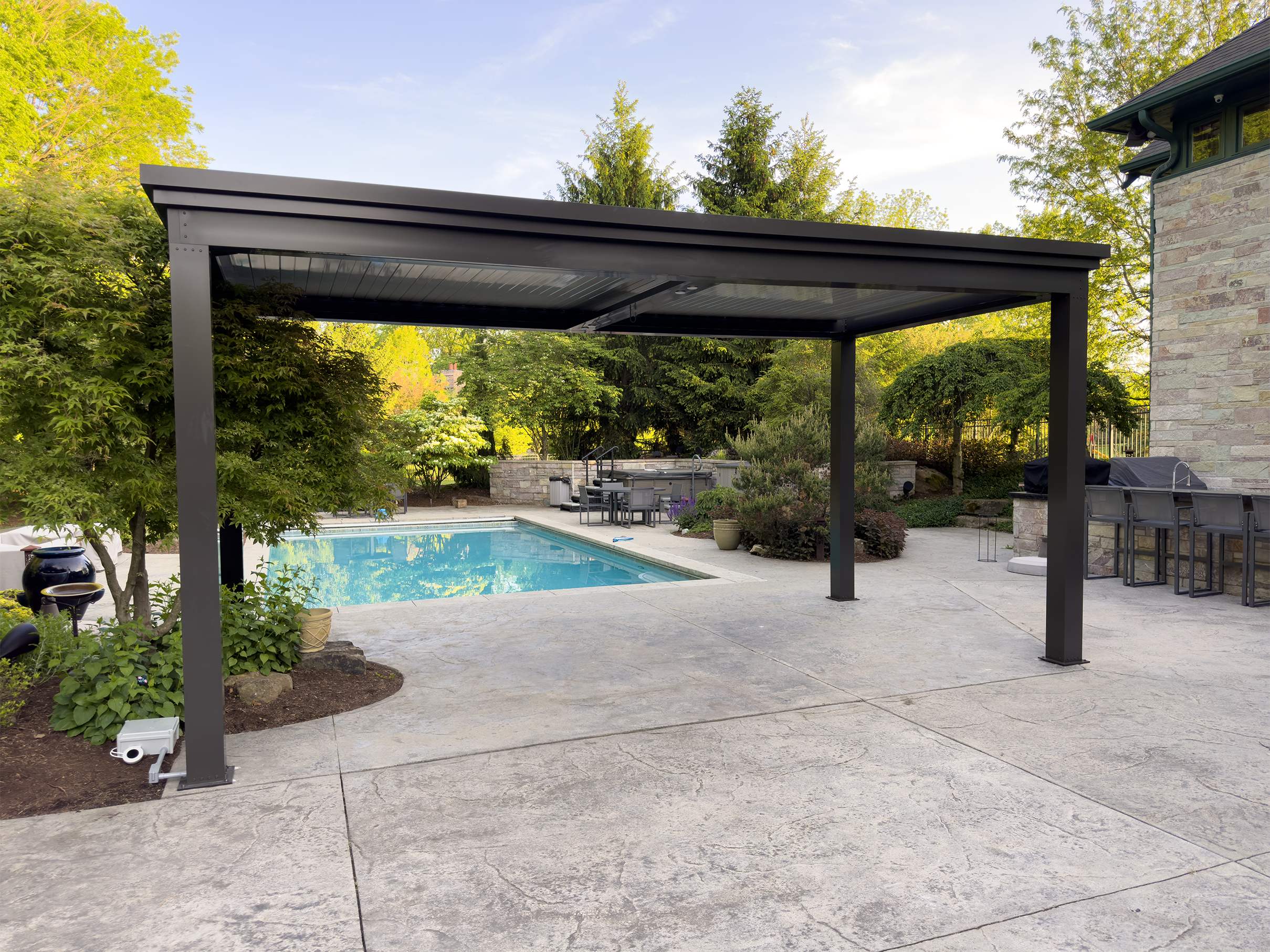 A pergola offers full shade or partial shade from direct sunlight all based on your preference. If you would like to partially open the louvers and give half the sunlight at a 45 degree angle you are more than able to.
This is extremely useful for a hot day where you still want to have some air flow and sun. Versatile shade is everything and that is exactly what the modern pergola provides.
Is A Custom Pergola Better For An Outdoor Space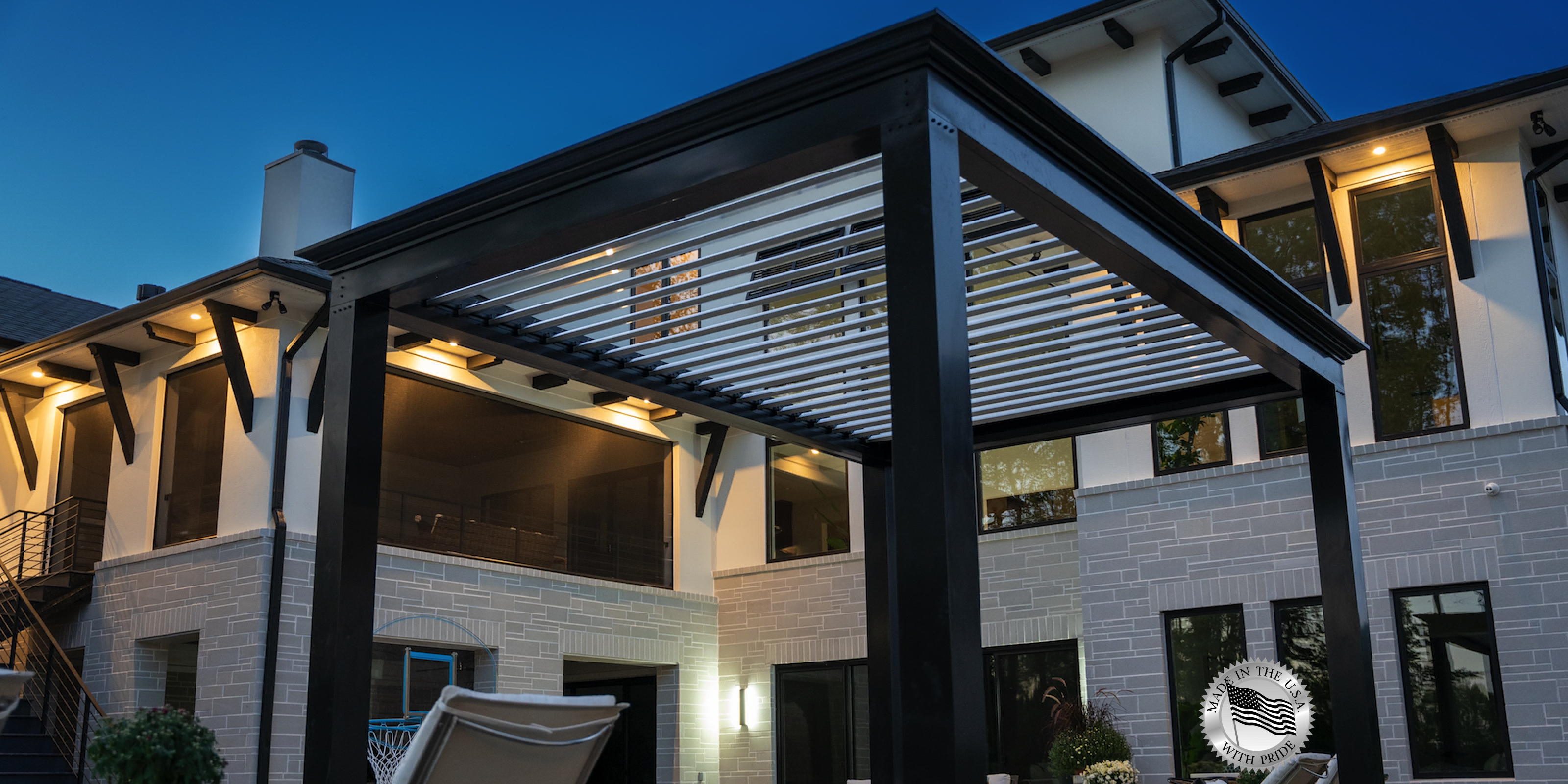 "A custom pergola is better for an outdoor space than a DIY pergola." This statement is incorrect as it comes from an uninformed buyer. If you would like to pay 35k rather than 15k for the exact same material then you should go with a custom pergola. If you have common sense, DIY is more than likely your best option.
Custom Pergola Vs. DIY Pergola Structure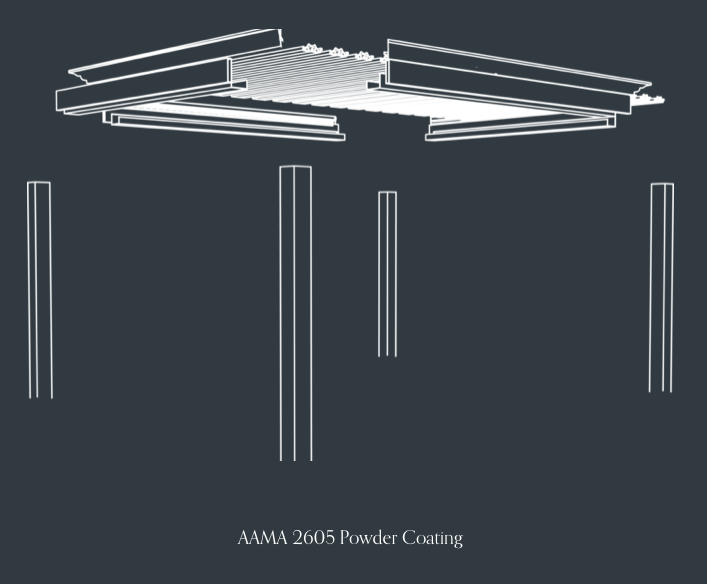 Similarly to as stated before, the only difference between a custom pergola and a DIY pergola is the price. The same materials are used and the same premise is done for the finished product. Many local installers can build your DIY pergola for you at a cost of 5-10k where you will still save 15k+ from a custom pergola while still getting the full process done for you.
It is entirely your choice the route you would like to go with your custom pergola, although many indications showcase why the DIY pergola is the significantly more popular option.
Materials and Cost Matter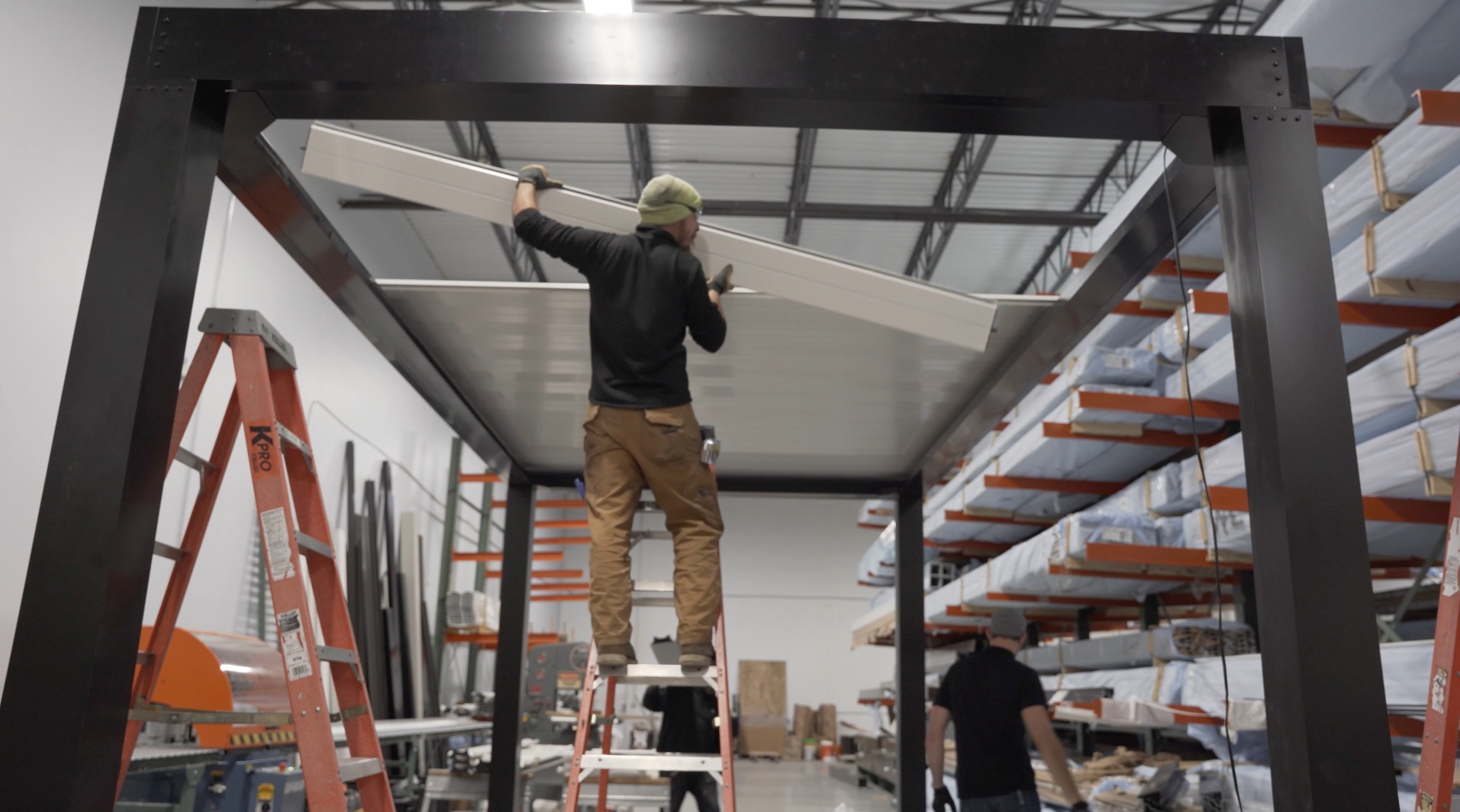 Materials and cost both matter for any home construction project. You want to get the best bang for your buck as you have the best materials possible for the lowest cost available. The Luxury Pergola offers this with its ability to give you high end materials at an affordable price.