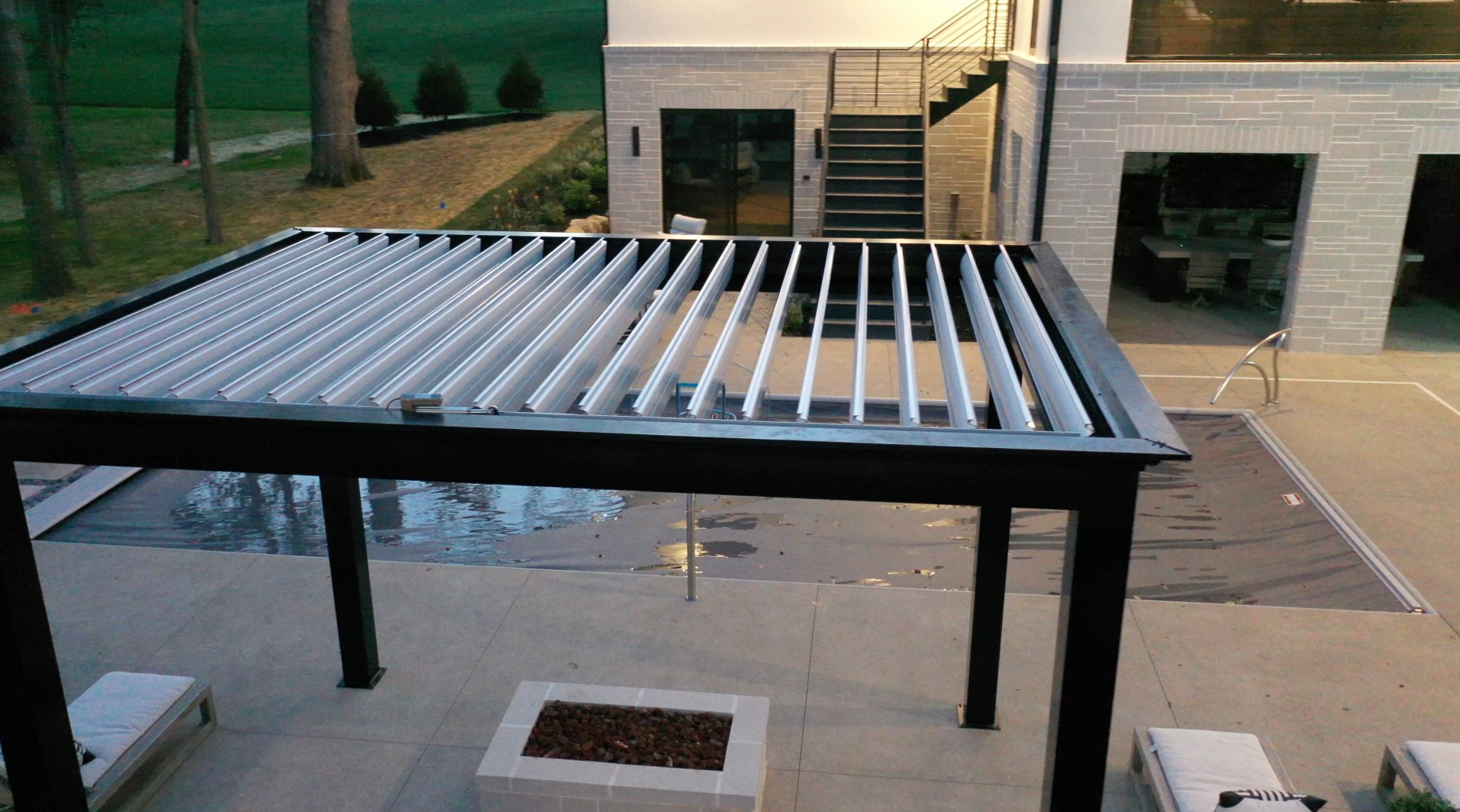 Pergolas
So you're looking into pergolas with a gutter system? You have came to the right place. Let's drive into some important facts and information you will need to fully understand why having a pergola with gutters changes your outdoor space for the better.
Things you should consider.
Pergola Design

Roof Design
Table of Contents
Pergola Design Options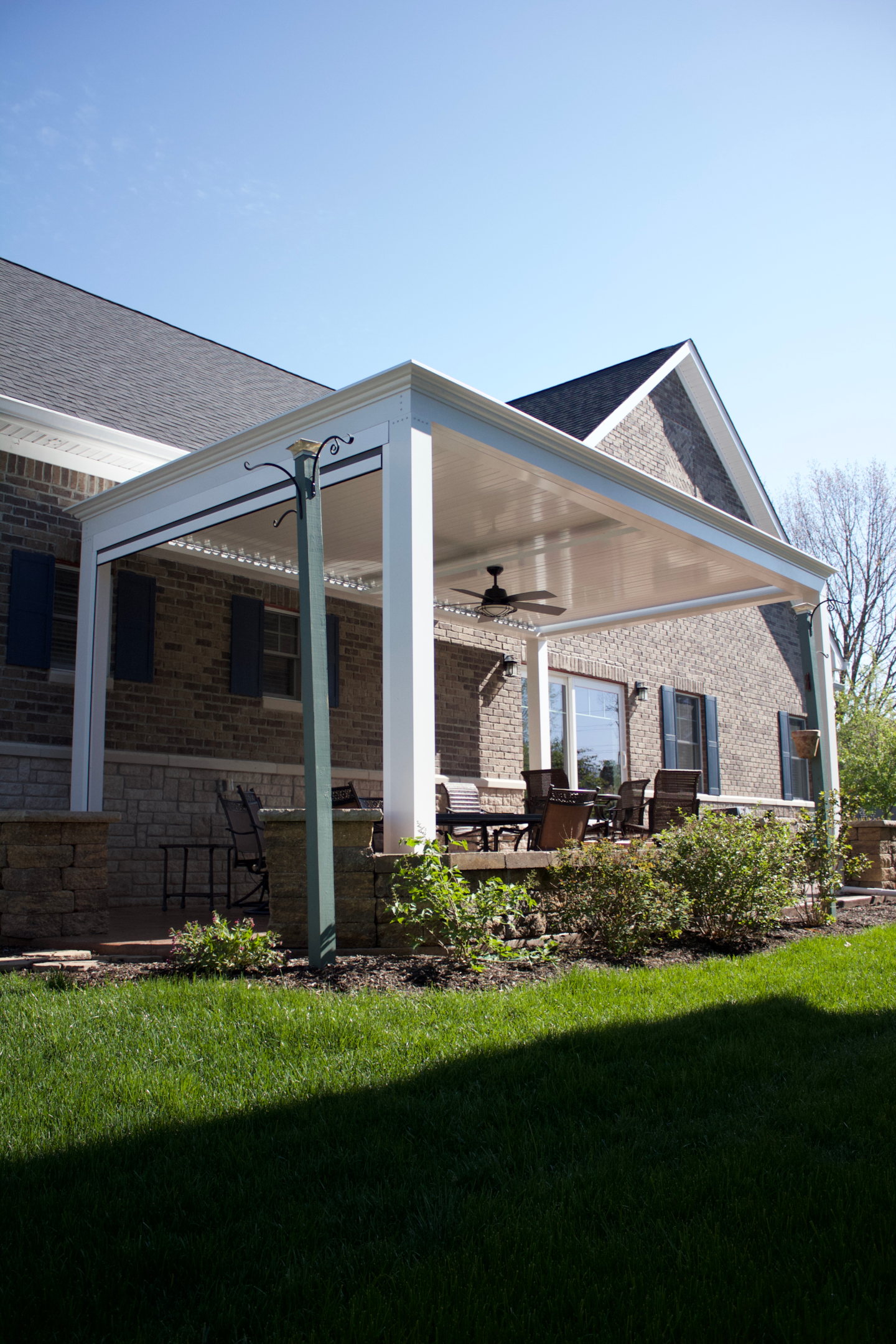 Freestanding Pergola
There are many styles and build designs for pergola systems. One design that can introduce a wide variety of outdoor spaces. The typical freestanding pergola uses the four post method adding bulk, which can give you less space.
This option can give you the freedom of a floating space. Maybe it's a fire pit area, or an outdoor dining space or kitchen. Depending on what space you are looking to create with your area. A pergola can
There are so many options and ideas to look into for free standing pergolas for many homeowners.
Why choose freestanding pergolas?
Freestanding Pergolas give you a more spacial decision ability for where and what outdoor space you would like in your yard. With so many options it's important to evaluate what fits best in your backyard space.
Wall Mounted Pergolas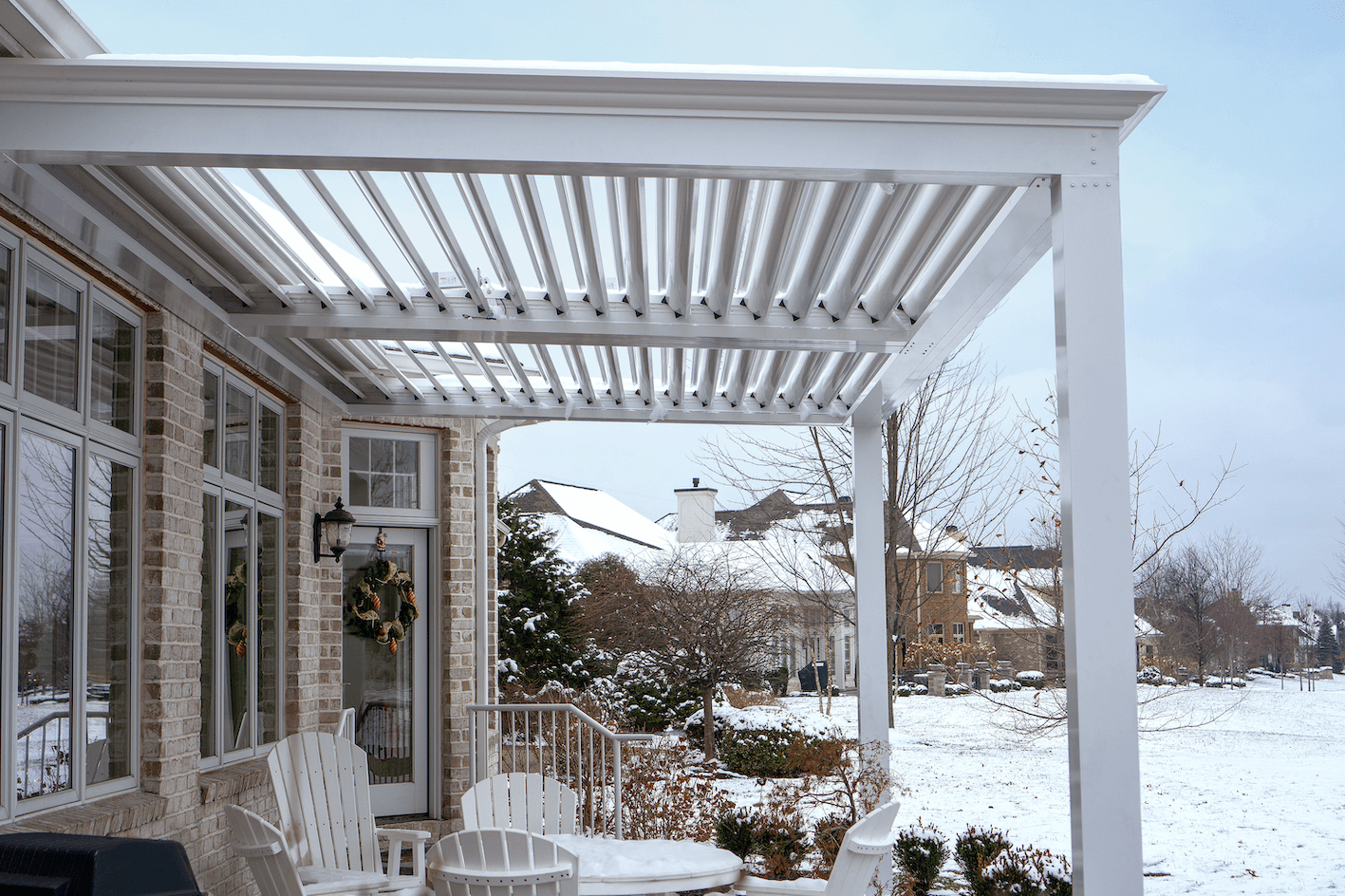 What is a wall mounted pergola?
Many home owners enjoy a consolidated look when it comes their outdoor structures next to their home. This pergola to a house design can leave you with fewer columns.
Why mount a pergola to a house
If you are interested in seamless transitions from an attached pergola from your home this would be a good option. Wall mounting can increase your options for hiding electrical cables or creating space since you are not using two posts.
Professional installation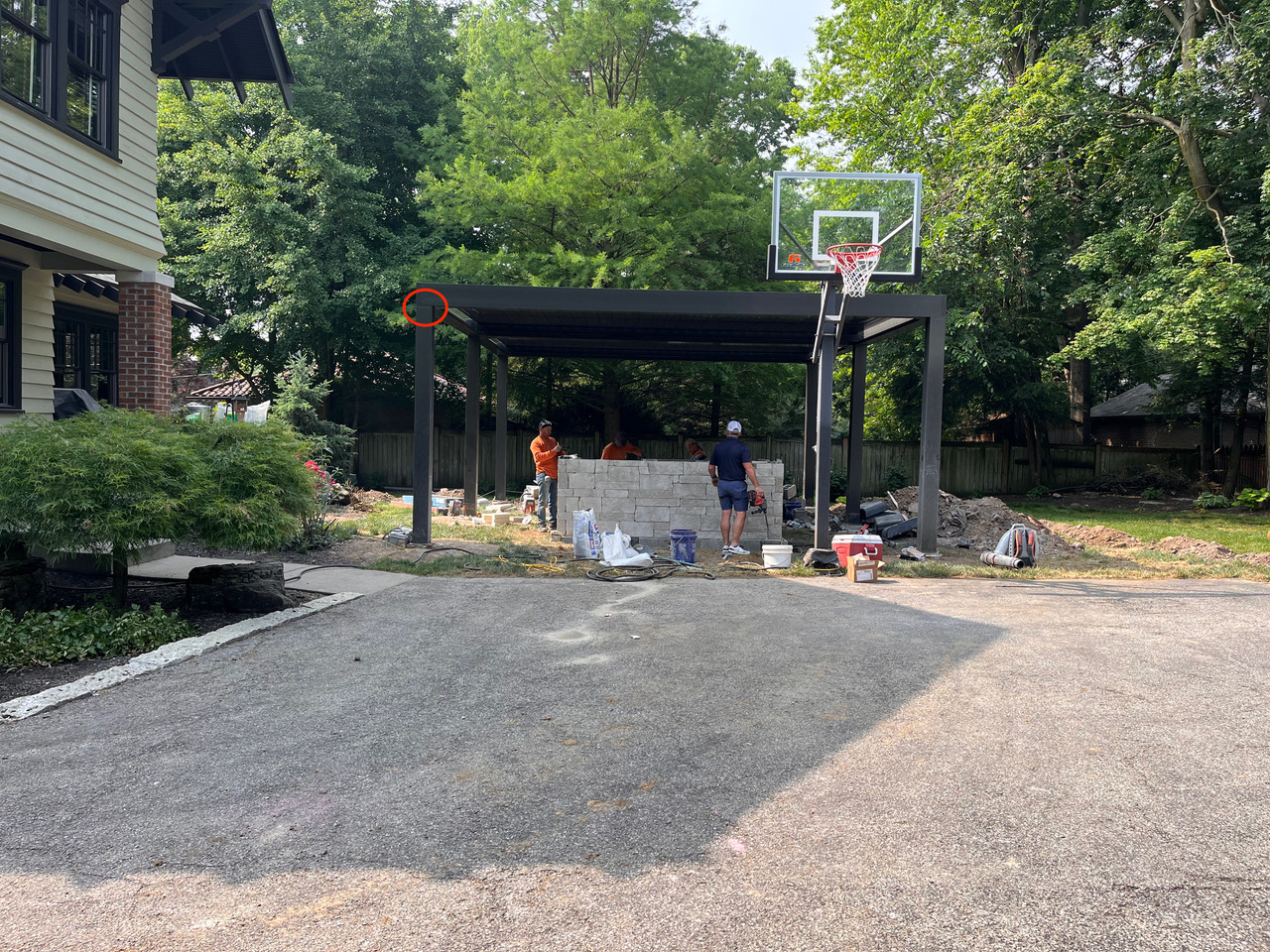 It is always important to consult with local contractors in your area before installing any structure. Having a professional assist in this step of building a pergola.
Anchored Pergolas need to be installed correctly. Professionals are always recommended ensuring that they install lag bolts, and properly support the structure and many more important steps.
Properly having your structure installed by professionals can help create that perfect space exactly how you imagined. giving you curb appeal or overall just increase your backyard space appeal.
Pergolas Gutters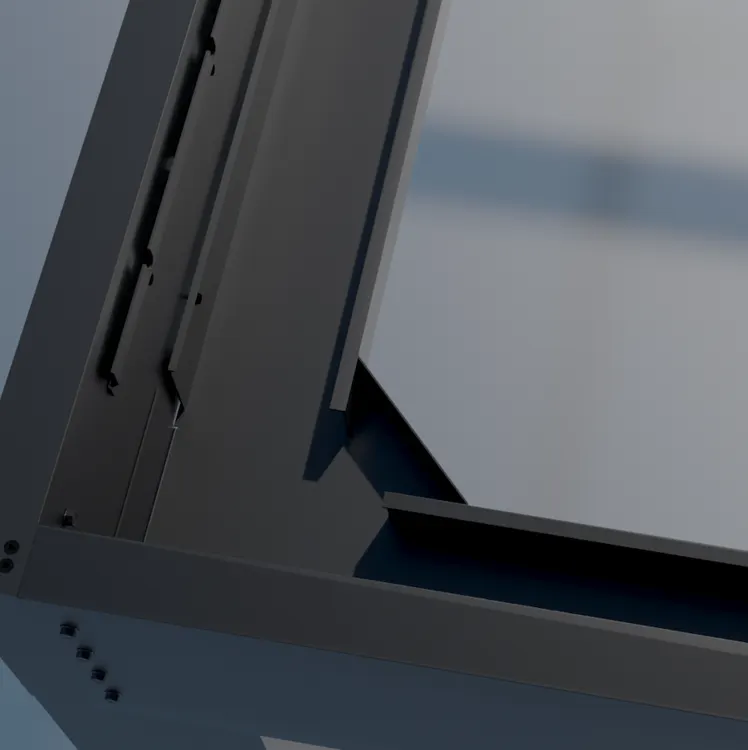 Gutters on a pergola are a good sign that you have yourself a waterproof pergola. Your pergolas roof entirely decides many of the usable options for your space.
If having control of dryness and direction of water is important to you. I would consider to add gutters.
Integrated gutter system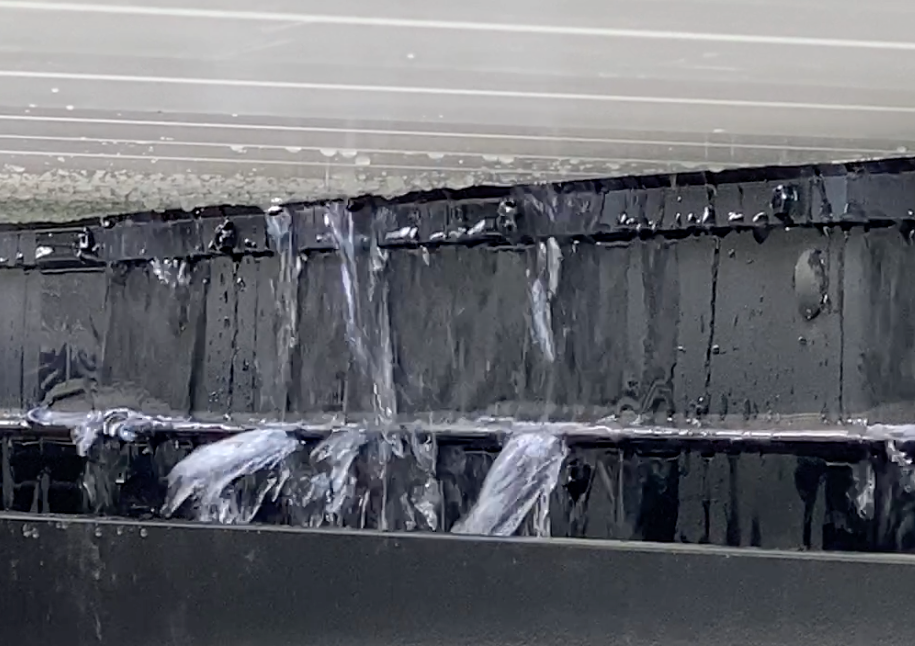 An integrated gutter system gives you control of the rain. This is done through the pergola posts. This system starts with the rain landing on the closed louvered roof. The water flow moves towards the vertical posts and rush out the drain cutout.
Benefits
This means both ability to keep you dry and also direct your water runoff down the vertical wall from the space or even the house. Ensuring that water isn't being trapped next to your foundation of your home is a very important thing.
Years of runoff water incorrectly washing into your home can lead to future damages with foundation or even more undercarriage issues. Thus being able to place the water from your outdoor spaces with a gutter is a valuable tool to save not only your space, but your home as well.
Weather Proof Your Space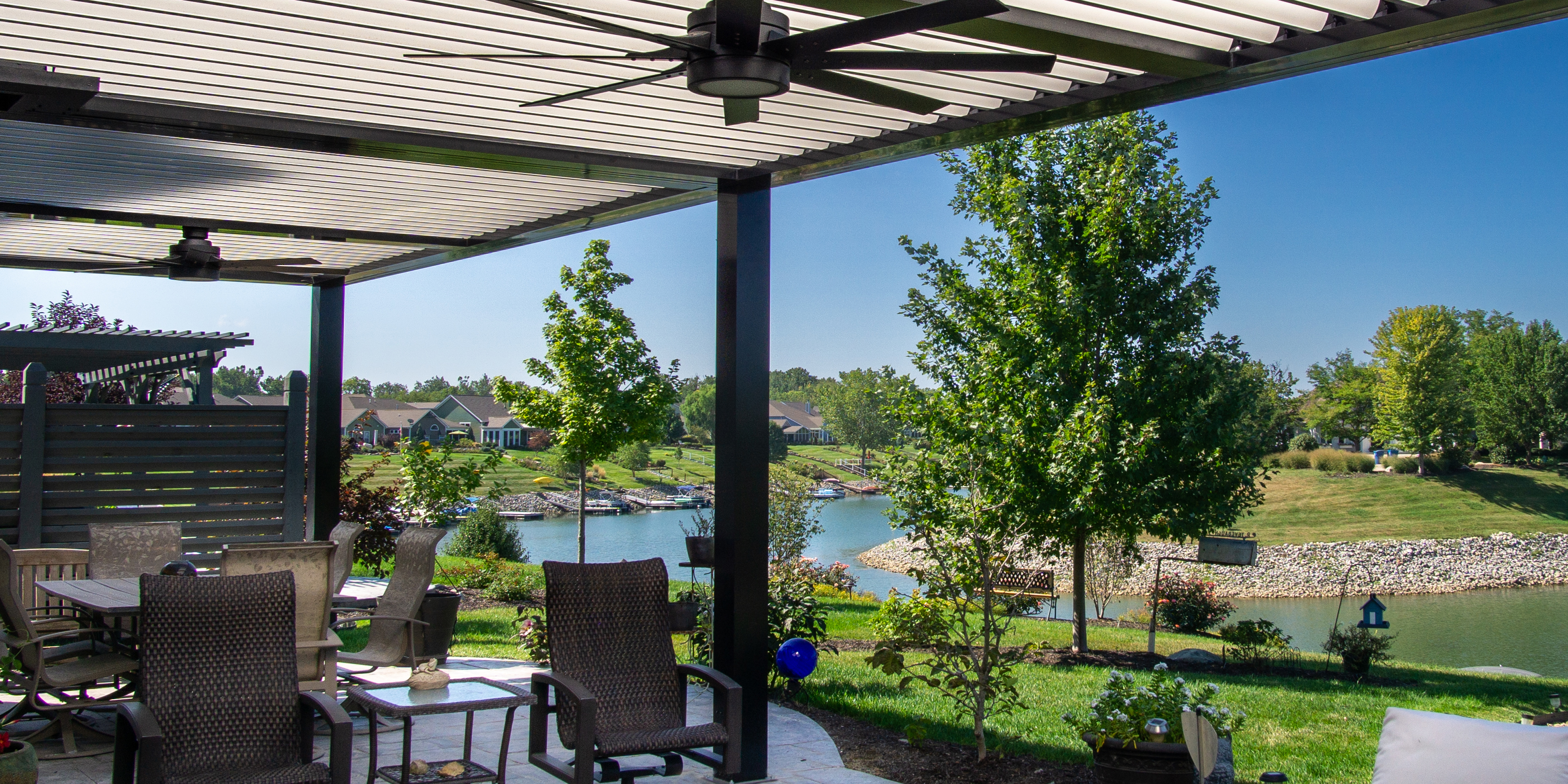 Rain or shine you deserve to be able to enjoy your space you have worked so hard on. This idea is hard to achieve if you're wanting to stay dry and don't have proper coverage and thanks to the gutter system you control the water with your space.
Looking for a nice, durable option that can also help you stay dry from the rain or cool from the sun?
That is exactly what The Luxury Pergola company is providing for their customers. With their remote controlled louver system you can, with a click of a button protect yourself from the rain or sun. Instantly transforming your space to your liking.
How much weather is too much?
Do you live in a place that gets both rain and snow? Then knowing how durable and strong your pergola is might be pretty high on things you need to know. Well The Luxury Pergola has developed an incredibly durable solution to hectic crazy weather.
Can it hold snow?
Yes, while other pergolas will only handle snow up to 8.2 lbs. per square foot, the Luxury Pergola is engineered to hold up to 20 lbs per square foot of snowload when closed.
How about wind?
Every Luxury Pergola is built to not only meet the expectations of your climate, but exceed even some of the harshest weather conditions. Our engineering is designed to withstand winds up to 130 mph.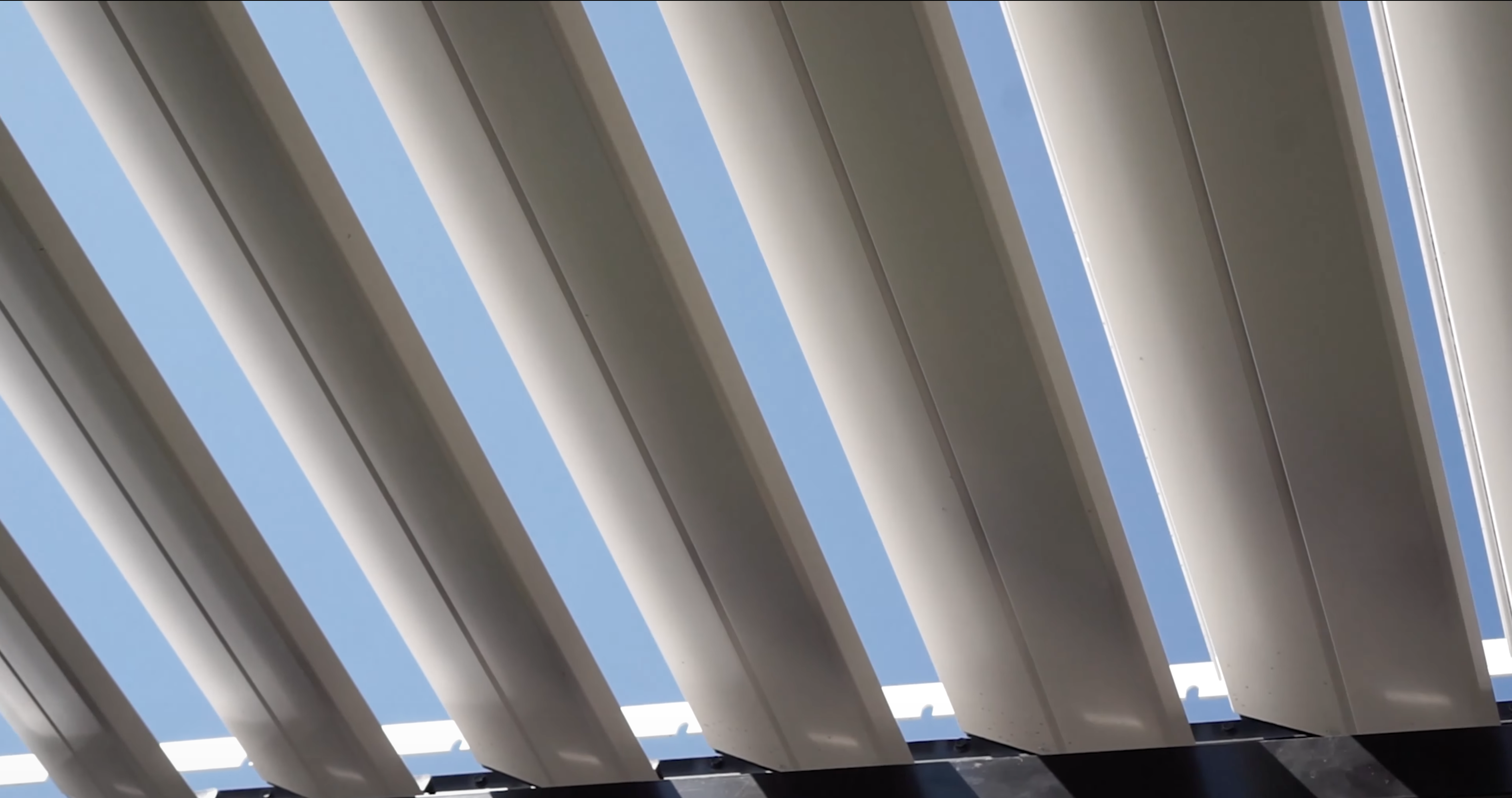 Louvers, what are they?
Louvers with the Luxury Pergolaare going to be entirely in your control. Giving you the ability to create a shade space to remain cool on those hot days. And dry for the wet days.
What's important to you?
Visual interest?

A space to host friends and family?

Relax outdoors without being bothered by weather?

Entertain guests?
Remote controlled louvers give you that ability without getting up from your space. That's why they have became such a popular desire.
Having full range of adjustments gives you that leading edge over the sun and allow you to maintain your comfortable spot on your outdoor furniture.
Ceiling fans and lights

Whether open or closed, you may want to control a ceiling fan or light fixtures as well. That's the beauty behind this product.
With the aluminum framing creating a strong durable structure you have the ease of mind knowing you can install your own taste of ceiling fans or lights without worrying about weight load.
Pergolas with gutter systems
Hopefully you have read some of these important details when considering your next backyard project and if adding gutters to your pergola is something you think is a good match for you.
Whether your pergola structure is next to your house, or on your porch. The install of this structure wi increase your backyard usability. During all weather types and even high winds.
FAQ
Does a pergola's roof leak?
The Luxury Pergola has a water seal and is water tight when closed.
Can I connect a pergola to a house?
Consult with your local contractor to evaluate structural load and integrity.
Can my Pergola go on my back patio or large deck?
Refer to professionals before installing, however yes people have installed these pergolas on their back patio and or deck.
How is an integrated gutter system different than standard open gutters?
An integrated gutter system has a water spot internally inside the structure. Instead of attach outside of the structure like most homes. This design can give you more height flexibility.
Do pergolas require permits to be installed correctly?
Always check with your local permitting office within your city our county to ensure you have all information. Sometimes specific architectural details are needed.
Do i need l brackets or j brackets to install my gutters?
The Luxury Pergola will send you a full kit, and no extra brackets will be needed as you will have all the pieces sent together.