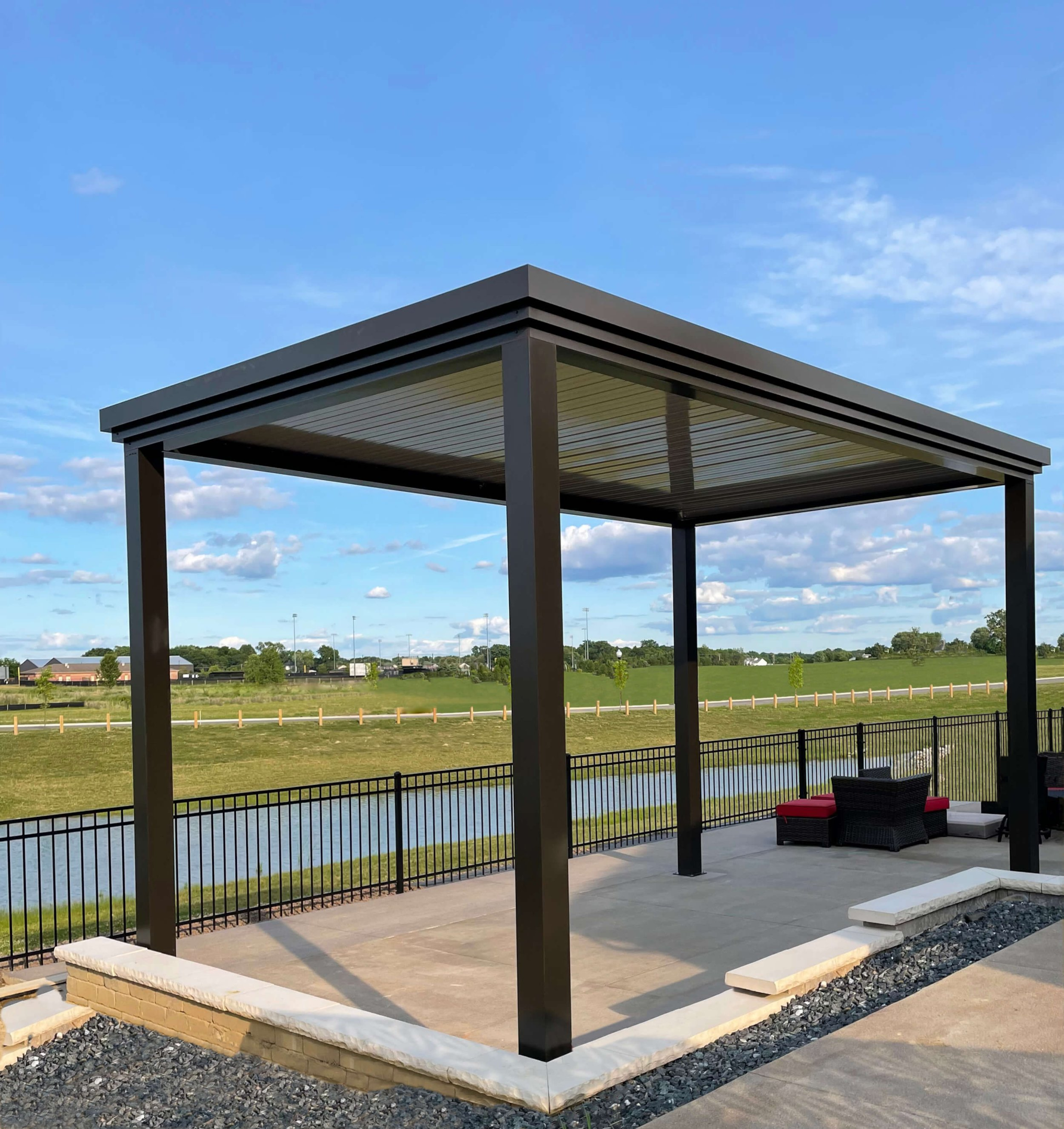 Listen To Audio
Pergolas are often viewed as one of the best ways to provide shade to an outdoor space. Modern pergolas with louvers that open and close have elevated this standard and increased popularity with the option of opening or shutting the shade at the click of a remote.
Pergola kits provide the ability to implement modern louvered pergola systems for any commercial property while saving money through self installation. These commercial pergolas have grown in popularity for restaurants, hotels, offices, etc.
Table of Contents
Commercial Pergola Kits In Your Outdoor Space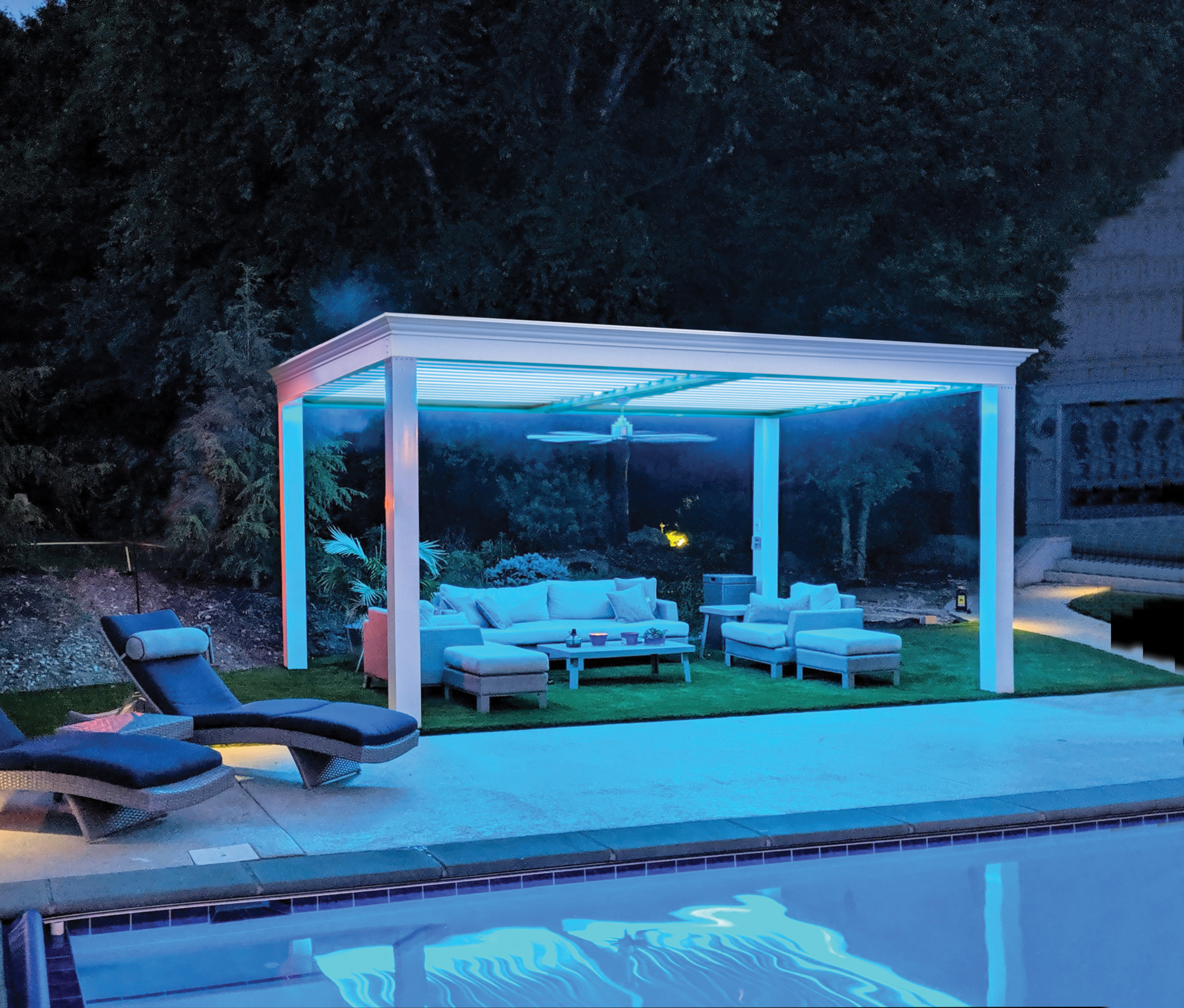 Commercial pergolas are able to provide exactly what you are looking for with high weather tolerances and versatility to open and close depending on the weather. If it is sunny, simply open up the pergola to enjoy the evening. Find yourself on a rainy day, close the louvers to protect yourself from the weather.
Commercial pergolas allow you to get the most out of your space regardless the weather. No longer worry about natural conditions for hosting an event. The ability to have versatility can provide certainty for any situation.
All Commercial Pergolas
With a seemingly countless amount of commercial pergola companies to choose from, it can be difficult to determine what works best for you. Many are looking for longevity and performance without compromising cost out of budget.
The ability to have DIY kit options can provide budget friendly projects for those who already have a contractor or individual handy experience. DIY kits can be similar to installation options but for 1/3 the price of the installers.
Large Pergola For Commercial Space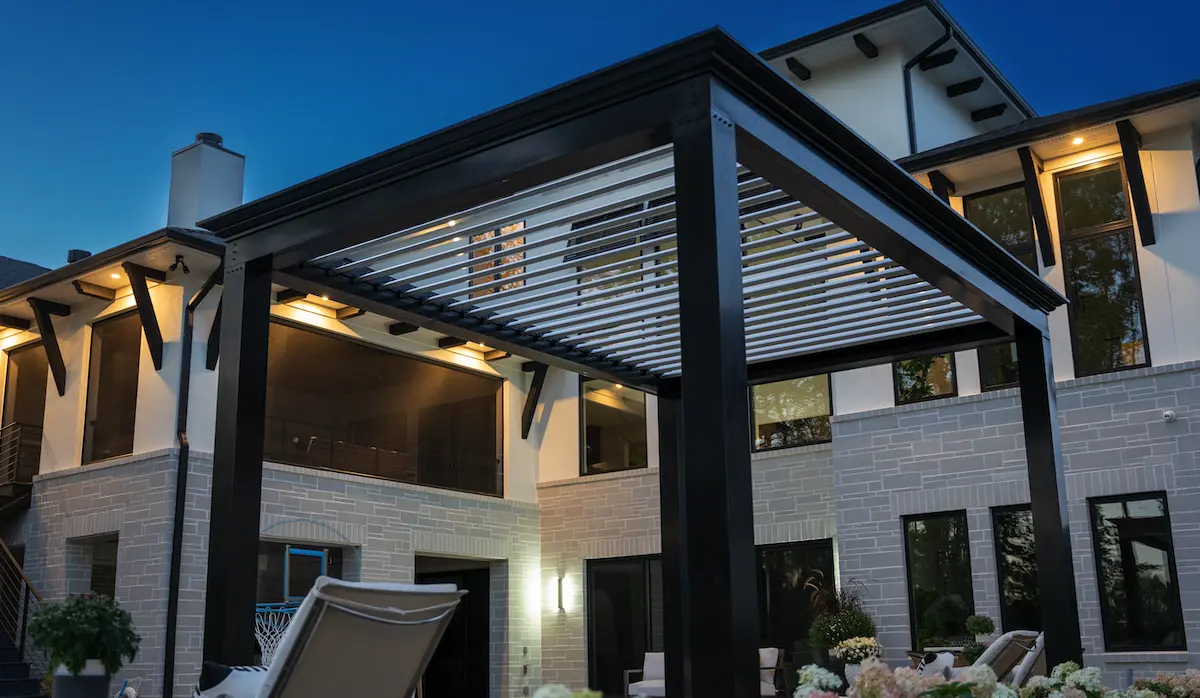 Having a large pergola can be a demand of many commercial spaces to be able to fulfill commercial level needs. The ability to create large pergola with a minimal amount of posts can greatly help this.
Filling your commercial space can make much more sense with fewer obstructions through posts. The more space you are able to provide through posts can allow for a higher amount of interest from multiple demographics.
Similar Ideas For Large Commercial Pergolas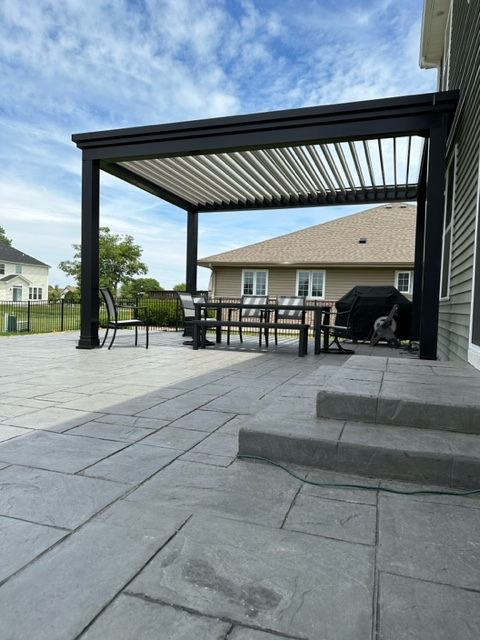 Ideas for your commercial pergola may be different than someone else's. Each individual project can fit each person differently as everyone has different needs for what they are getting. Having the ability to customize size as well as trim and color can help get further aligned with your ideal needs.
Many are able to find their needs through the many options provided on the internet. This can allow for you to scan and figure out exactly what you are looking for. It may be a good decision to see the quality as well as the customization options to find what works best for you.
Providing Shade On Your Commercial Property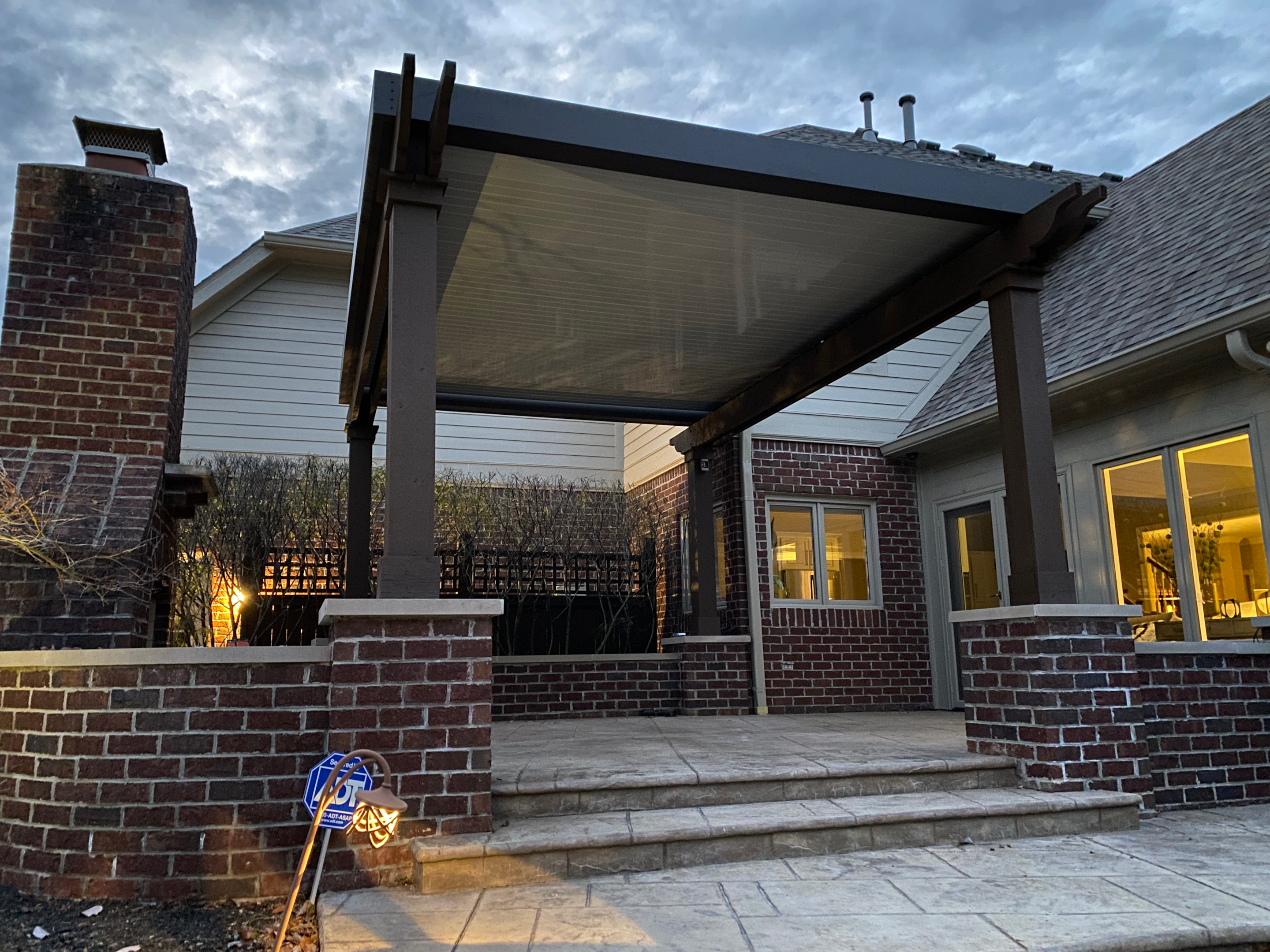 Providing adequate shade to your property can be an ideal objective to bring it to the next level. A Shade structure can make or break an individual experience. Wether you are looking to get out of the rain or provide shade from the sun, this can allow you to find exactly what you are looking for.
The ability to open and close louvers with the touch of a remote regarding personal preference allows for further versatility in your property experience. You can find exactly what you are looking for to create the perfect experience at the perfect time.
More Pergola Pictures