Most everyone has seen a standard pergola, but many people want to know what is a pergola? The traditional pergola would let rain and sunlight in, but was a nice addition to almost any outdoor space, but then we got the modern pergola. The Luxury Pergola.
"A traditional pergola is for plants not people." -Brendan Elmore Co-Founder at The Luxury Pergola
Pergolas that open and close are called Luxury Pergolas! They can typically be opened easily with a remote control, and have an integrated gutter system to handle any rainwater, while still providing outdoor comfort.
With pergolas that open and close you have many choices on the market. Most of the differences come down to the quality of materials and where the operable pergolas were manufactured.
Table of Contents
How a Luxury Pergola Operate?
A luxury pergola operates in a very simple way. The louvers at the top can rotate with the press of a button (typically) or with a hand crank.
This ability to adjust the louvers will give you the shade you want and the protection you need from the sun or rain. It's perfect for any kind of outdoor space that requires a modern design.
Additionally, some of the pergolas are marketed as "hurricane proof". Now no structure will handle any possible wind, but with a high quality aluminum pergola kit you can rest easy knowing that it will handle just about any weather you'll run into.
The adjustable shade with a louvered pergola (or smart pergola), will give you the best control of our outdoor living area, while accentuating the unique personal style of your house.
Why do a Louvered Roof or Luxury Pergola?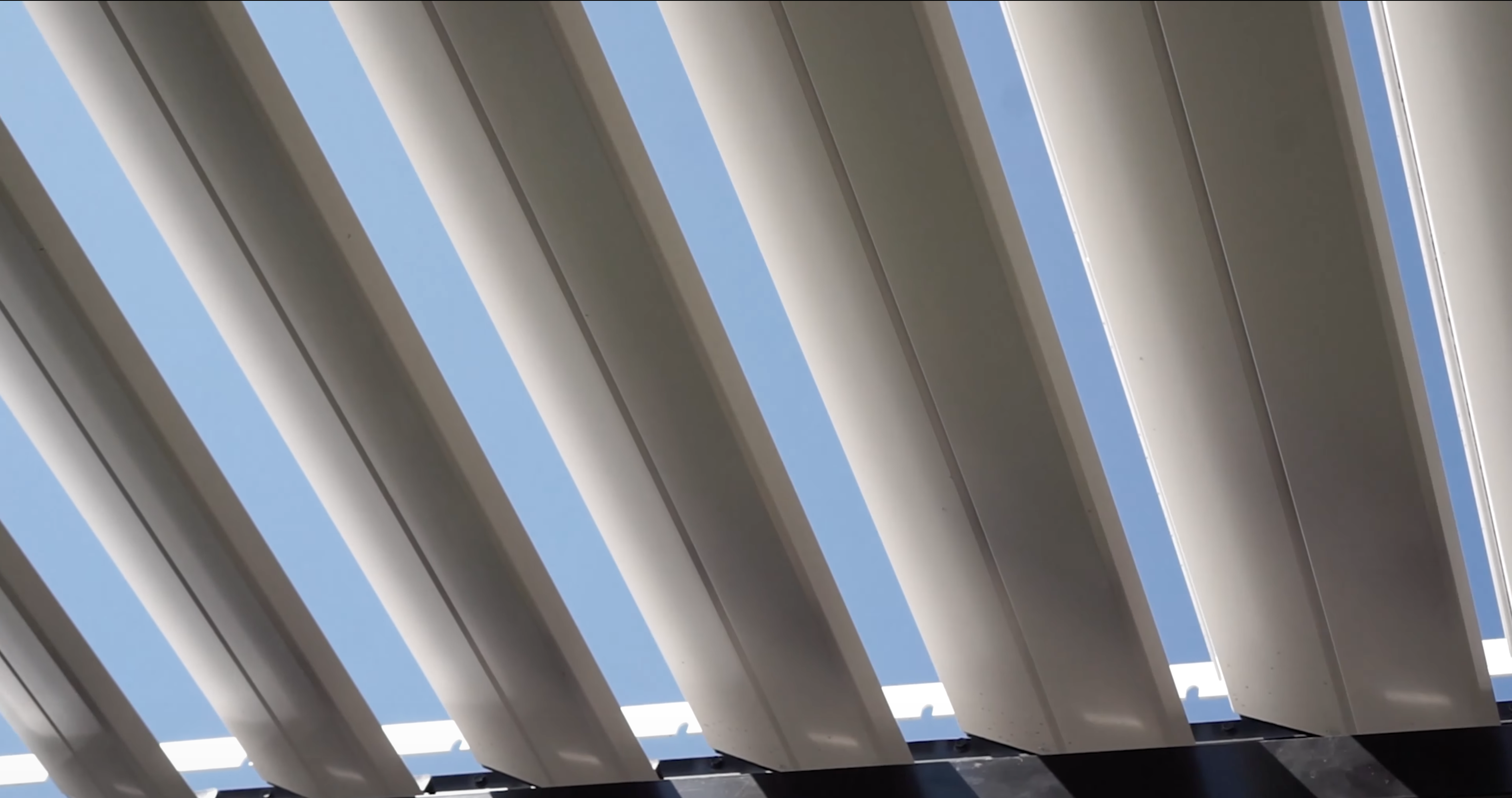 If you're looking for the standard garden pergola, then luxury pergolas probably aren't the best bet. It won't protect you from the outdoors, and doesn't have the same lifespan a high quality aluminum luxury pergola will have.
"A traditional pergola is for plants not people." -Brendan Elmore Co-Founder at The Luxury Pergola
We've said it before, but an old style pergola isn't designed with people in mind. It is sometimes a good pick (depending on your site), but it being a permanent opening for sun and rain, the weather is always going to be an issue
The main reason customers choose these high quality structures, is that they want to create a great space with a modern pergola that can last as long as the house will.
What to Consider with a Pergola Roof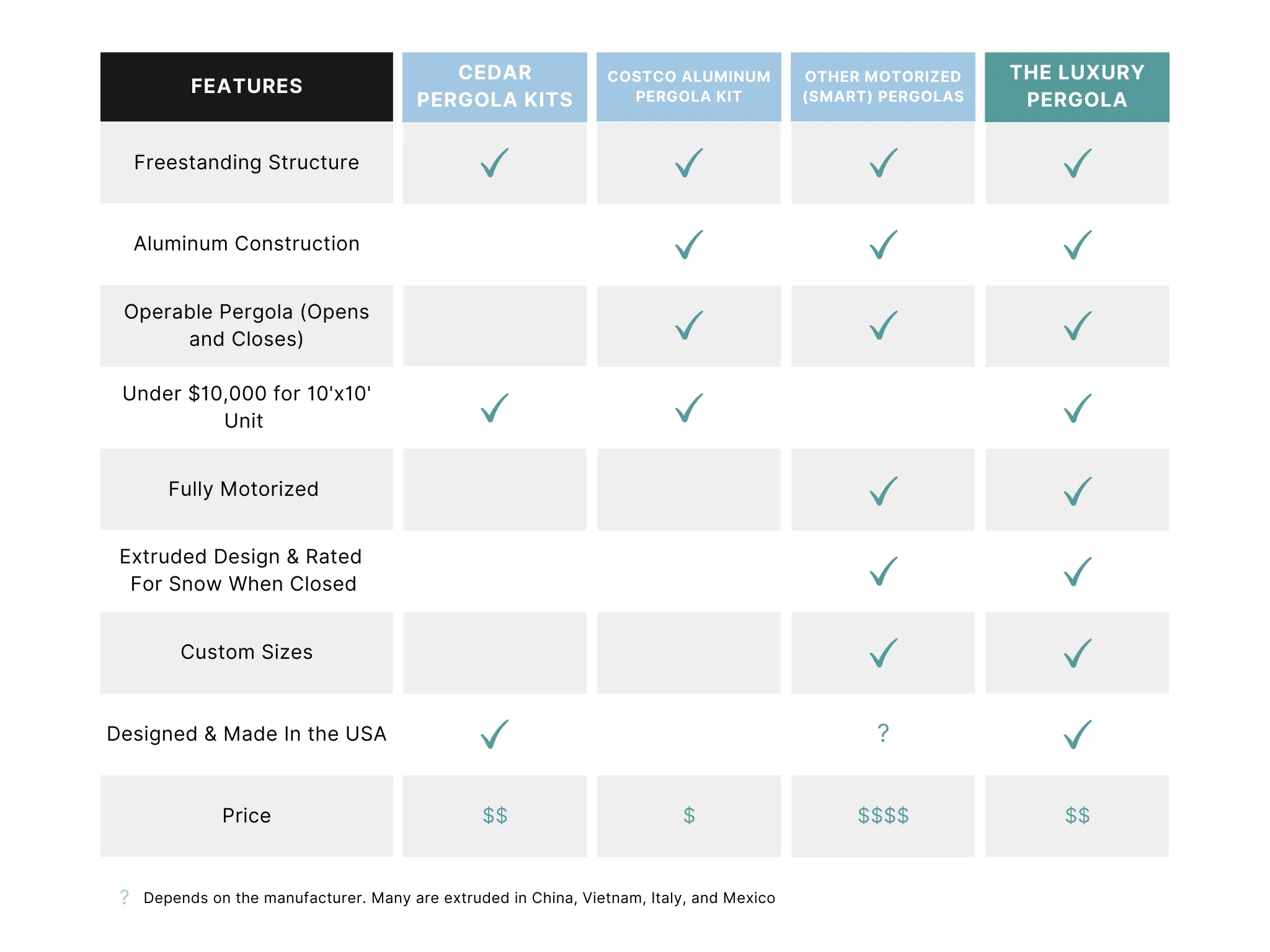 when looking for a the perfect aluminum pergola or patio cover for your outdoor space, you alway have to balance price and quality. With some options you get the best quality structures on the market, whereas with other options you get a great bargain.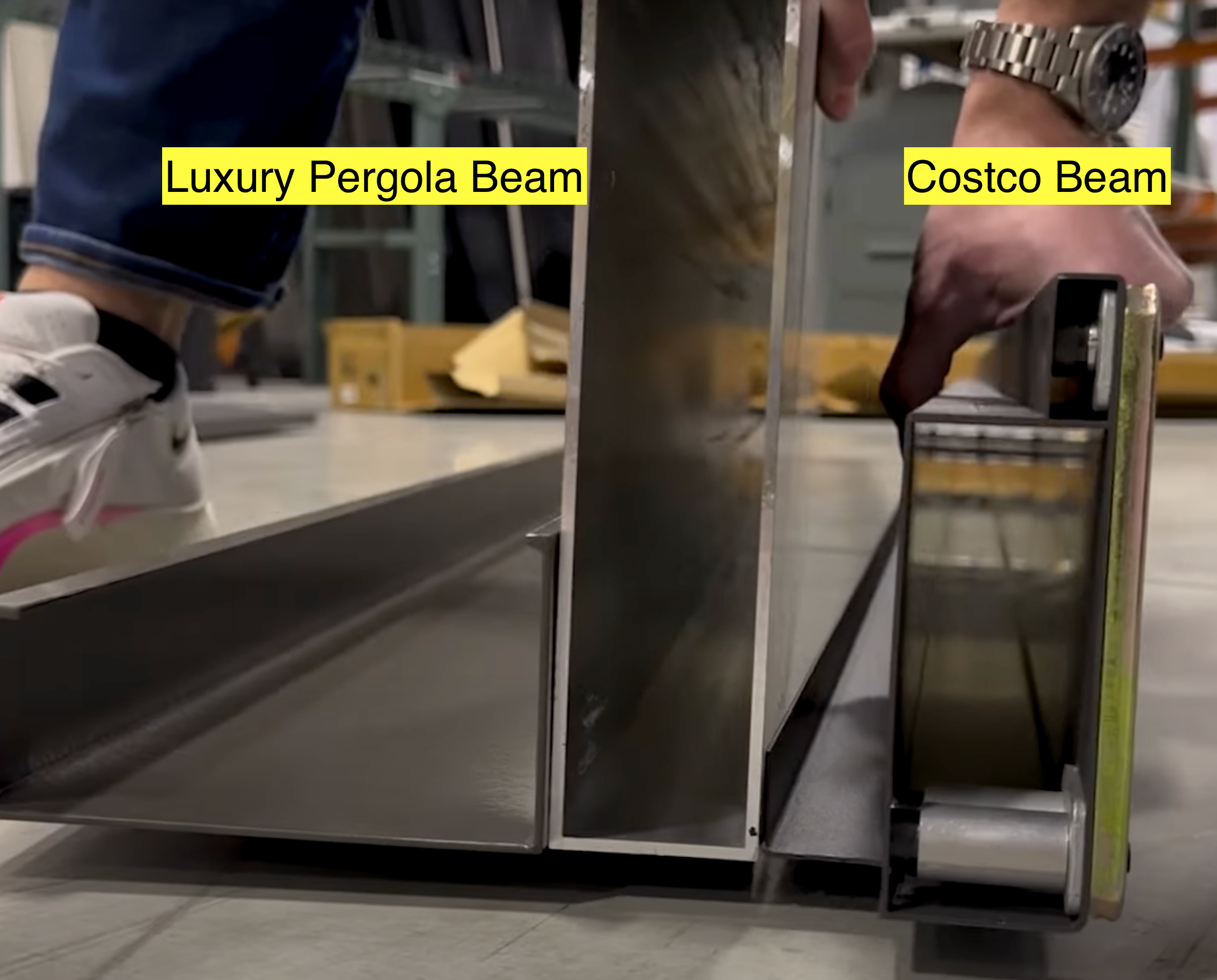 It all comes down to aluminum thickness generally. The picture above illustrates the difference between the best pergolas on the market (in our opinion) and great bargain options for your patio cover.
For freestanding pergola kits, there are a myriad of options to consider. Do you want a motor or not, and how much are you willing to pay?
What can help is talking to an expert on pergolas that open and close about your needs and seeing what options are out there.
Where to Get a Luxury Pergola aka Operable Pergolas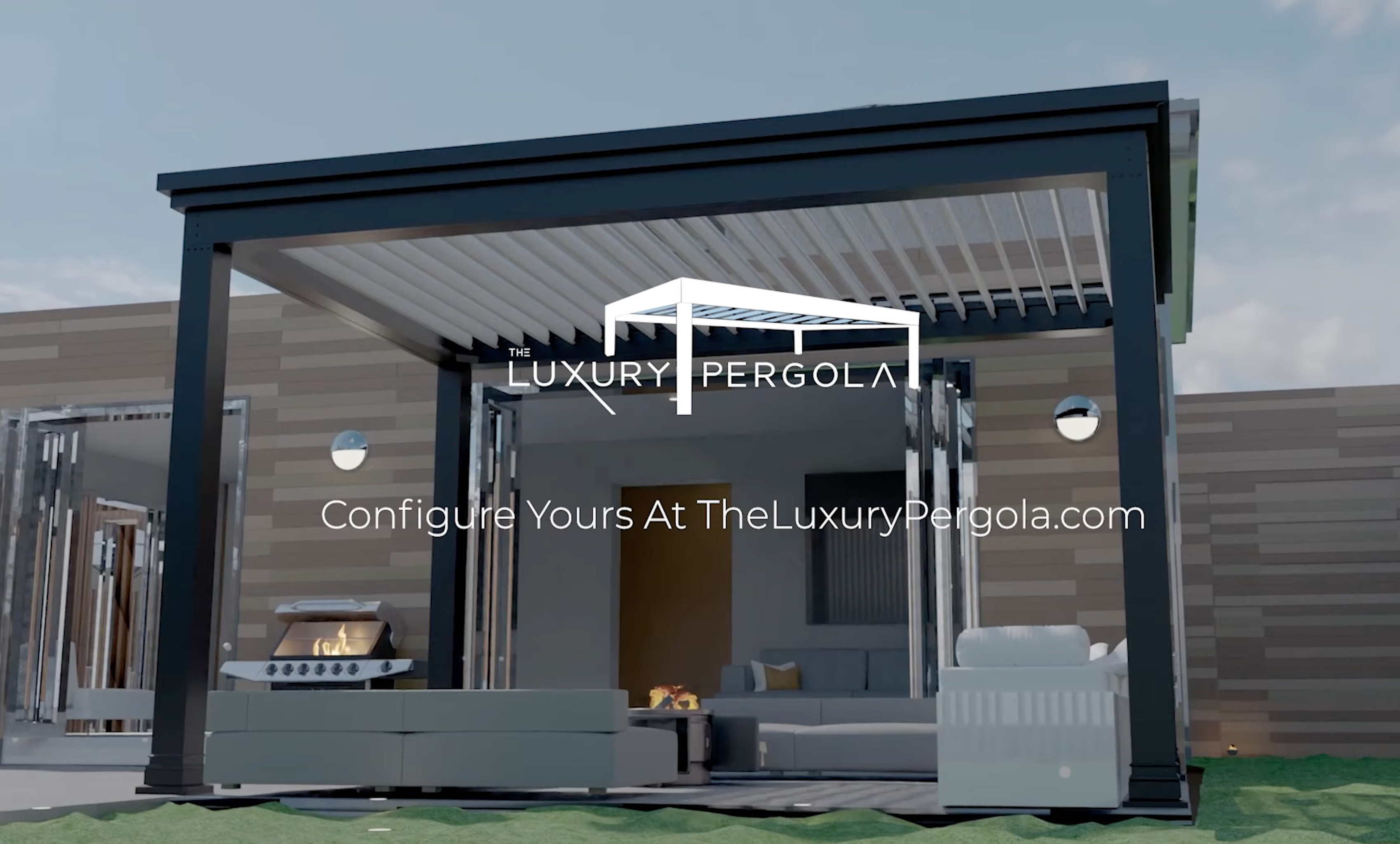 To get the best pergolas that open and close on the market, The Luxury Pergola is absolutely the way to go. You get the thickest columns, some gray size customization, and protection from the rain and sun.