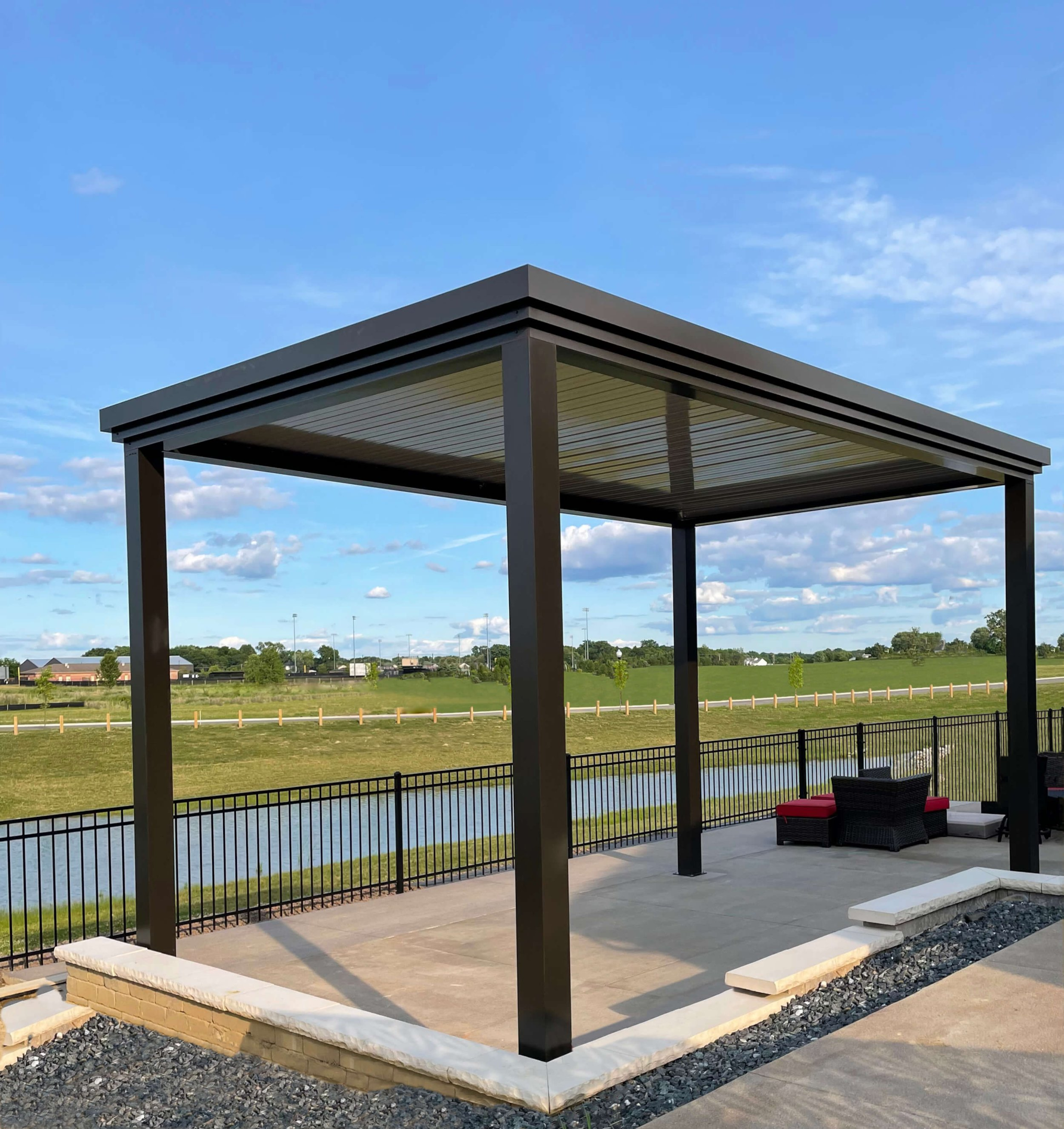 Listen To Audio
Pergolas are one of the most popular ways to add shade and luxury to any individuals home. DIY Pergola Kits have allowed the ability to save money on a pergola expense while being able to still obtain the same level of luxury.
The question with A DIY Pergola that is most often searched is "how to build a pergola?"
The answer lies in several factors where as the base you will be building it on, the local building codes, the state you will be building it in, the size of the pergola, and a few more factors as well. But overall, the best way to build a pergola is through utilizing step by step YouTube installation guides where it will be completed in 1-2 days.
Your Own Pergola Plans For Your Outdoor Space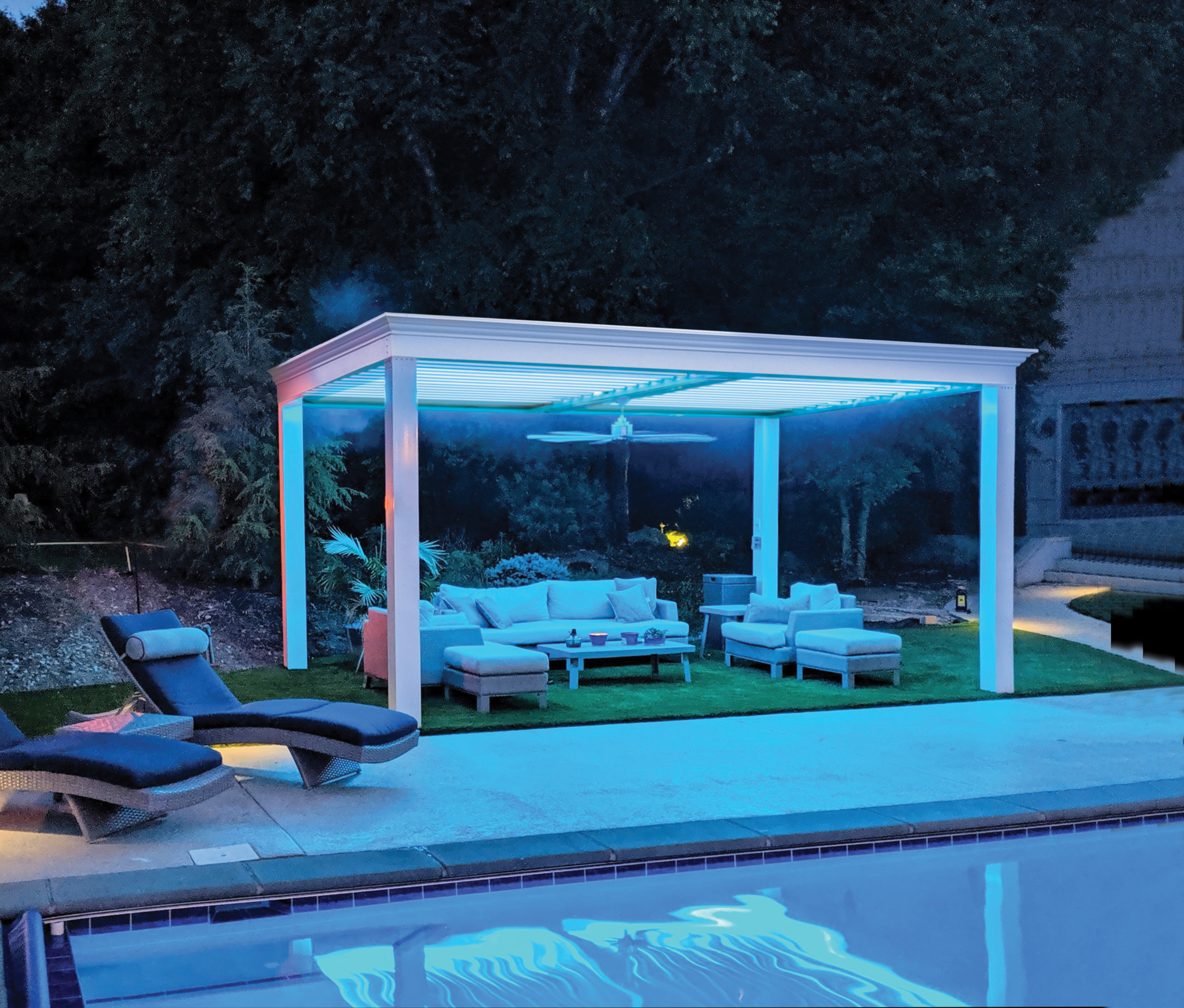 To create the exact outdoor space design for your house that you envision, you could plan to see what it looks like in your backyard. Feel free to walk around your house with a tape measure to find what project would be the best fit for the ground in your yard.
Holes or fill can be used to level the ground if you do not already have a solid base to begin with for installing. This project is designed to be simple and easy where all you need to do is assemble a few parts and attach with screws. Videos on YouTube show exactly how to do this in detail which can be used for reference when putting your pergola together.
Pergolas For Your Outdoor Space
How To Build A Pergola (Tips, Tools, and More)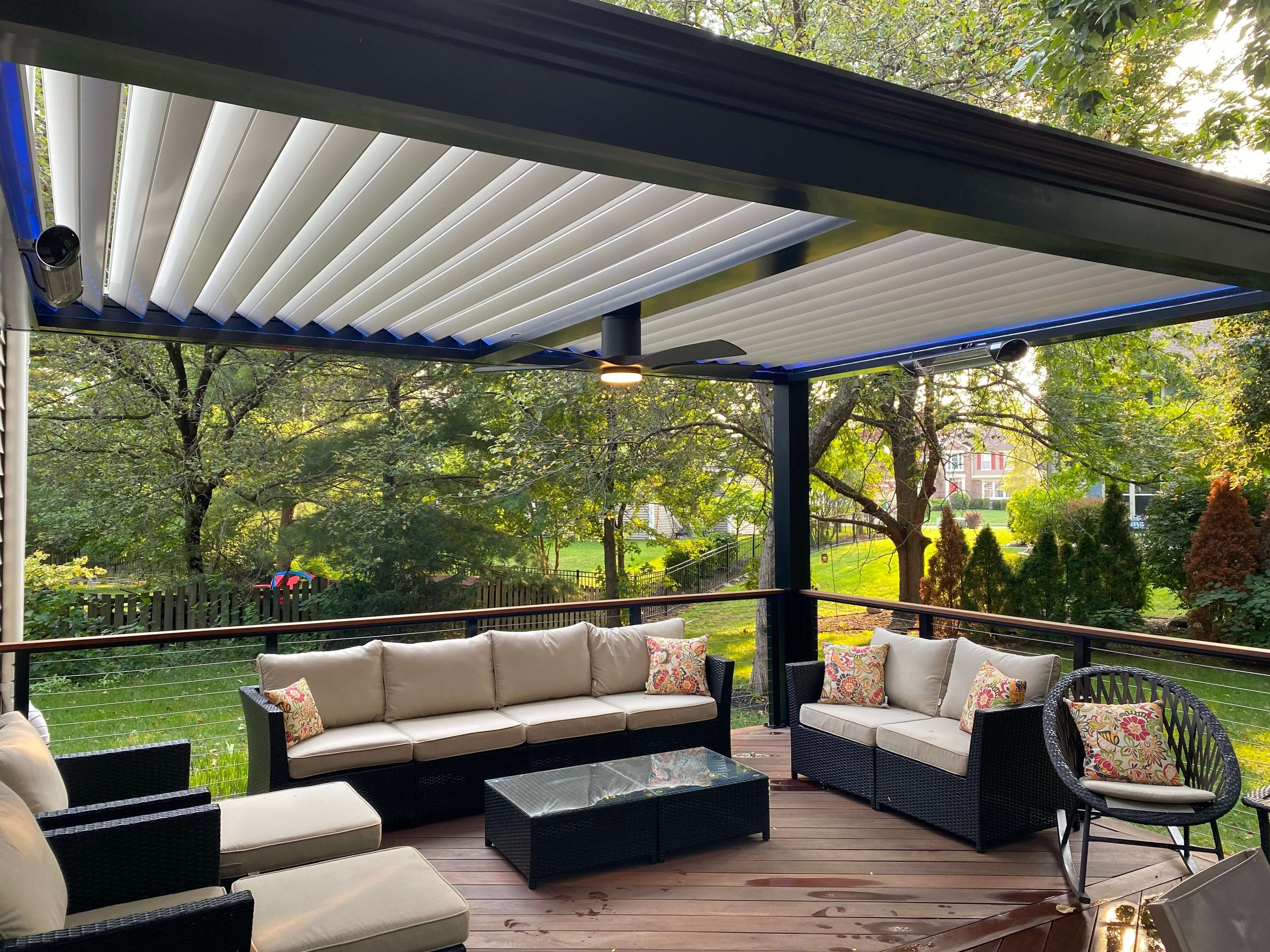 The best way to build a pergola is to first start with a solid foundation. This will create a good base you can work with all the way up to the finishing touches. Tools needed to assemble these pergolas are simple; things like a ladder, screw driver, and a caulk gun are a few that are required.
You can see in depth the entire list of tools in the how to build a pergola blog which shows every single tool along with pictures for reference. In this blog you will see the simplicity of this assembly and why so many homeowners are delighted to find that it is much shorter to assemble than many even expect.
Freestanding Pergola Materials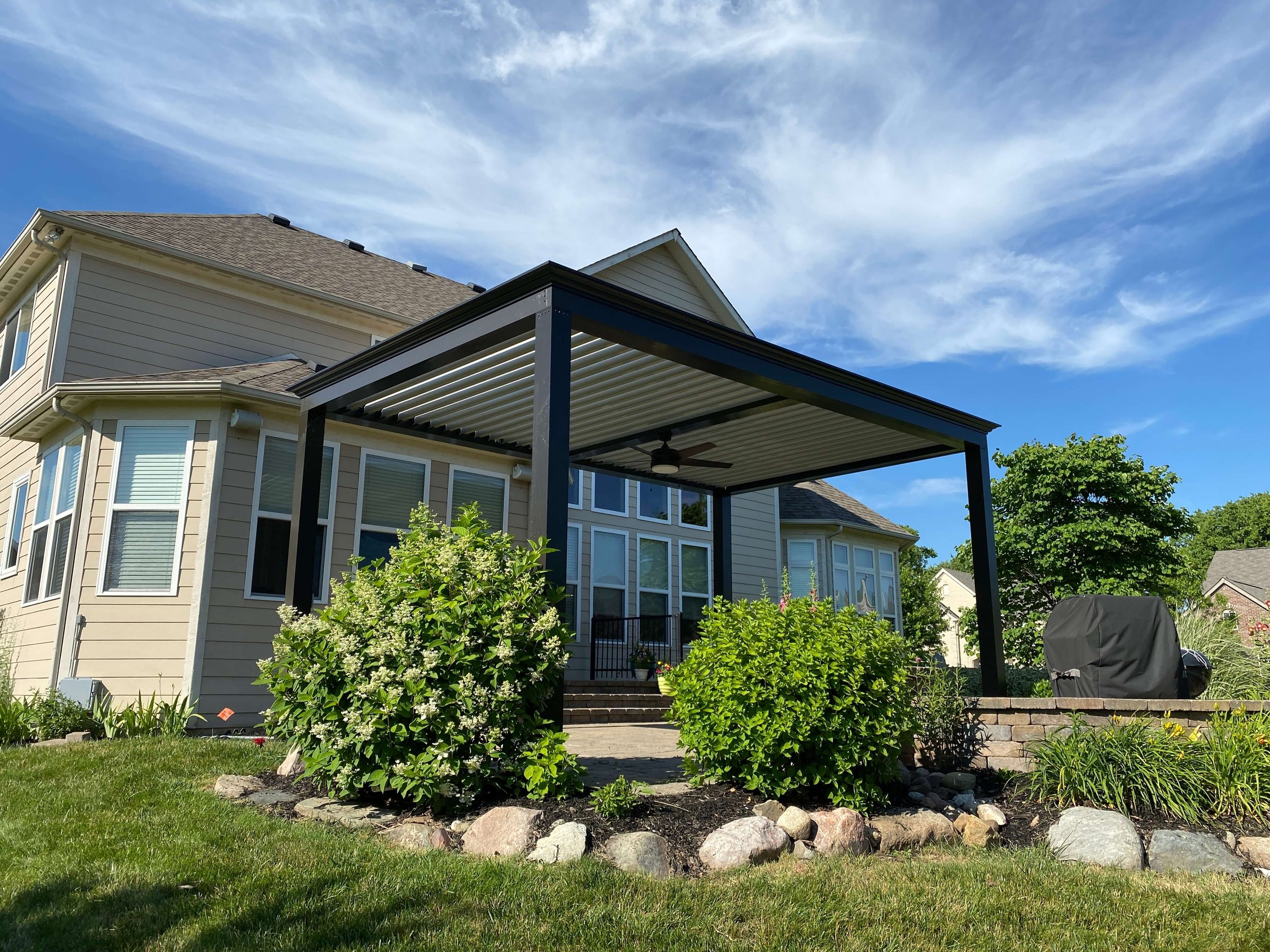 When building your own pergola, pergola plans can vary depending on what DIY pergola you have chosen to get. Many pergola posts can have difficulty under high weight loads if the correct materials are not chosen. When deciding the perfect materials to use on pergolas, it is important to optimize the structure for durability, longevity, performance, and simplicity.
Through testing of several materials it was shown that out of all supplies ratings and weather ratings across the board, aluminum tends to be the highest quality material in all categories. Wood can be prone to rotting over time with rain, vinyl can have issues as it may snap or freeze with weight loads and/or temperature drops. The inside edge that aluminum provides is impeccable strength, cost effective, lightweight, weather durable, and easy to assemble. These features are what make the aluminum structure the top pick for pergola plans and materials.
Beautiful Pergola Built For Home Equity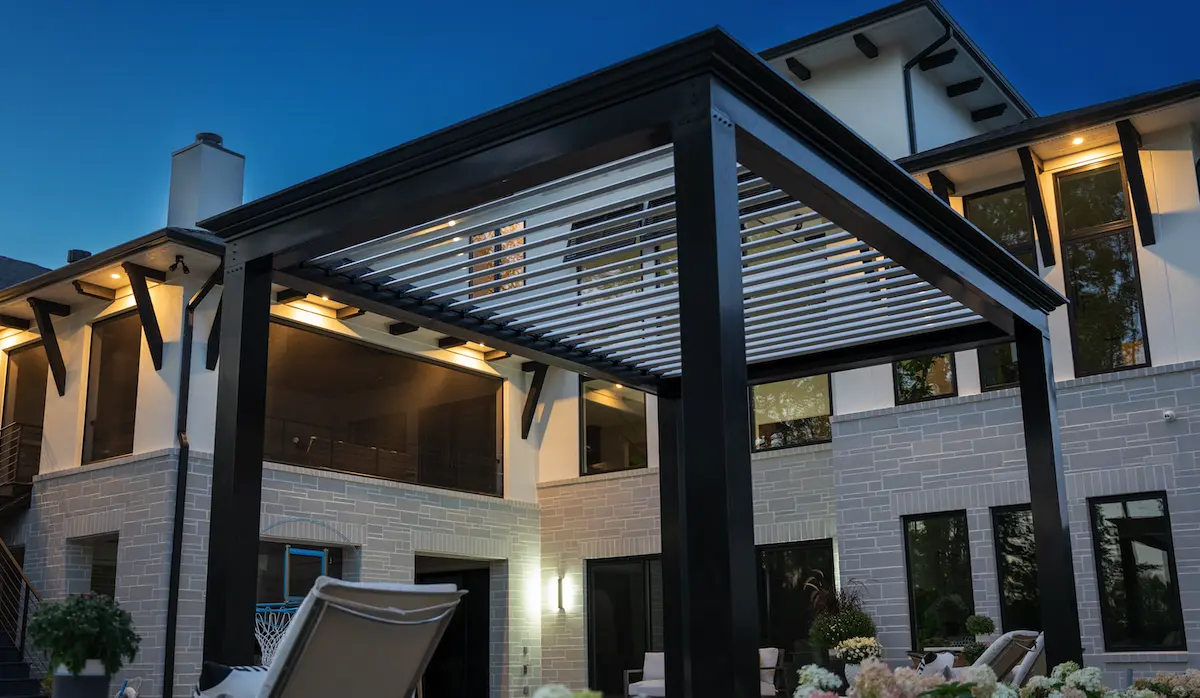 The better you build a pergola, the more ROI you will have on your home value. Many have found that pergola plans can increase home value as it provides space in their backyard and will measure up in extending the details of their home. All pergola features that can increase home value include:
Adding hosting space

Adding shade and weather proofing to outdoor area

Creating and extra architectural feature

Extending the landscape design of a yard

And More
When you begin to dig into the details and find that installing a pergola is quite as easy as bolts and screws in the right places, the appeal for adding value to your house can increase. Additional information can be shown on how to maximize your pergola space with outdoor landscaping and extending your hosting area.
Base: Figure Your Pergola Foundation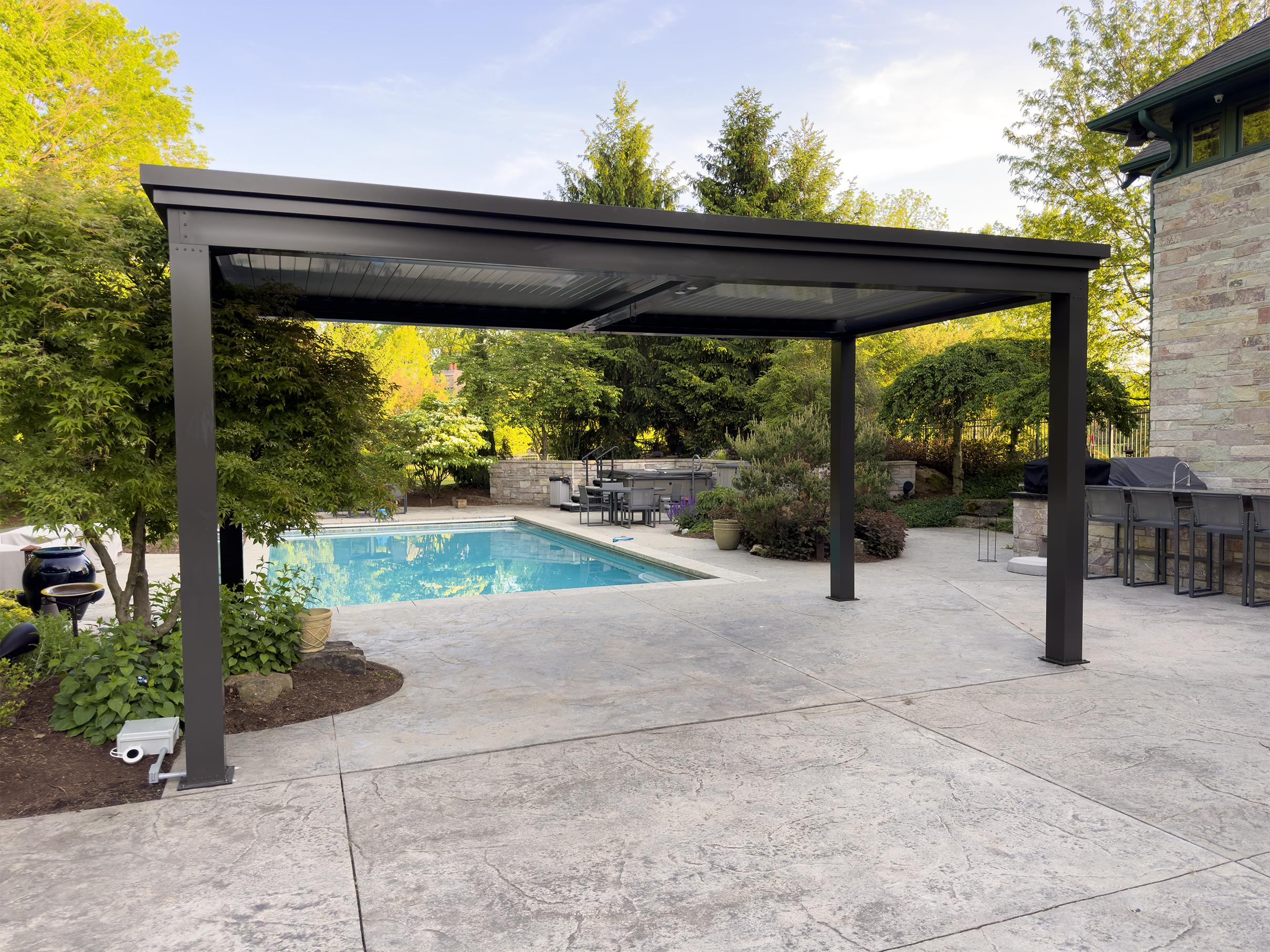 With the correct materials chosen to attach a pergola at the base, it is important to see what base you will attach to. There are different tips for each foundation you would plan on getting this shade structure built on for your project.
Pour Concrete Slab
The installation on a concrete slab can be as simple as a single day, make sure the posts are plum and straight and simply screw in the post bases into your concrete. This is sufficient base as long as the slab meets regulation size for your local codes and area. Holes can be drilled into the concrete before you attach the bolts which will add simplicity.
Built-In Wood Deck
Wether the wood is pine or oak, when building into a wood deck you would like to make sure the posts are built correctly and fundamentally to integrate into the project. The way this can be done is by drilling screws from the base posts into the floor joists of the deck to add sufficient stability. Depending on the type of deck you have and size of wooden posts in terms of thickness this could vary.
New/Existing Patio Pavers
Basic tools just like the other pergola foundations are needed for pavers as well. The add on you would like to do with pavers is to get concrete footings in place to build the pergola on top of. This will make sure that it holds up to weather requirements as the pergola base would be attached directly to the concrete.
All The Details For More Shade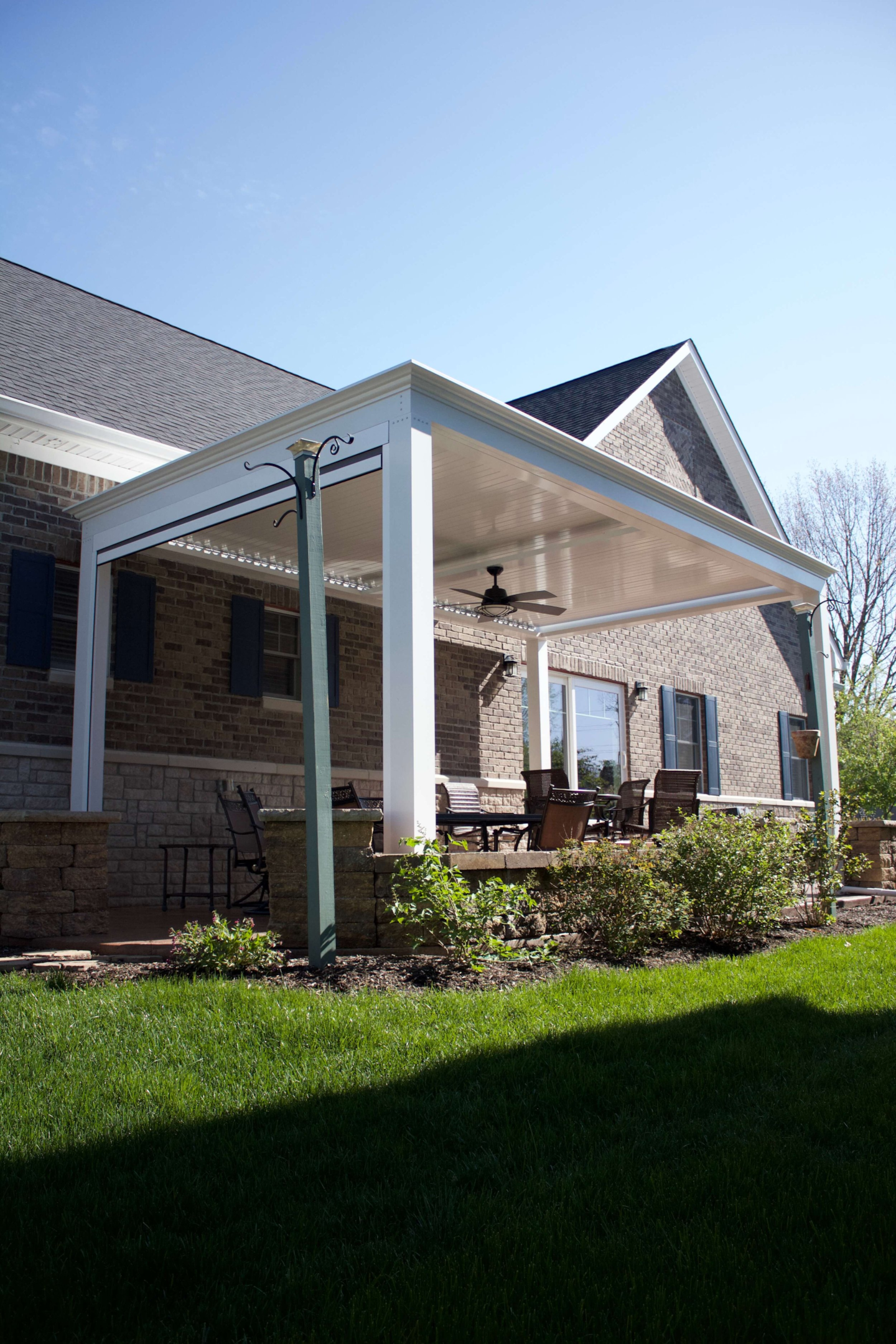 When looking at the best pergola plans of how to build a pergola, envisioning where the sun will cast shade can be a helpful step in creating your plan. Many have often added shade screens on the western or southern side to pull down and provide further shade from the setting or mid day sun.
Envisioning where the shade is can also help you to assemble the features of your pergola like furniture, walls, climbing plants, outdoor kitchen, and more. This will allow you to get a better grasp on what you are really looking to accomplish with your job.
How To Build A Pergola Structure In A Small Backyard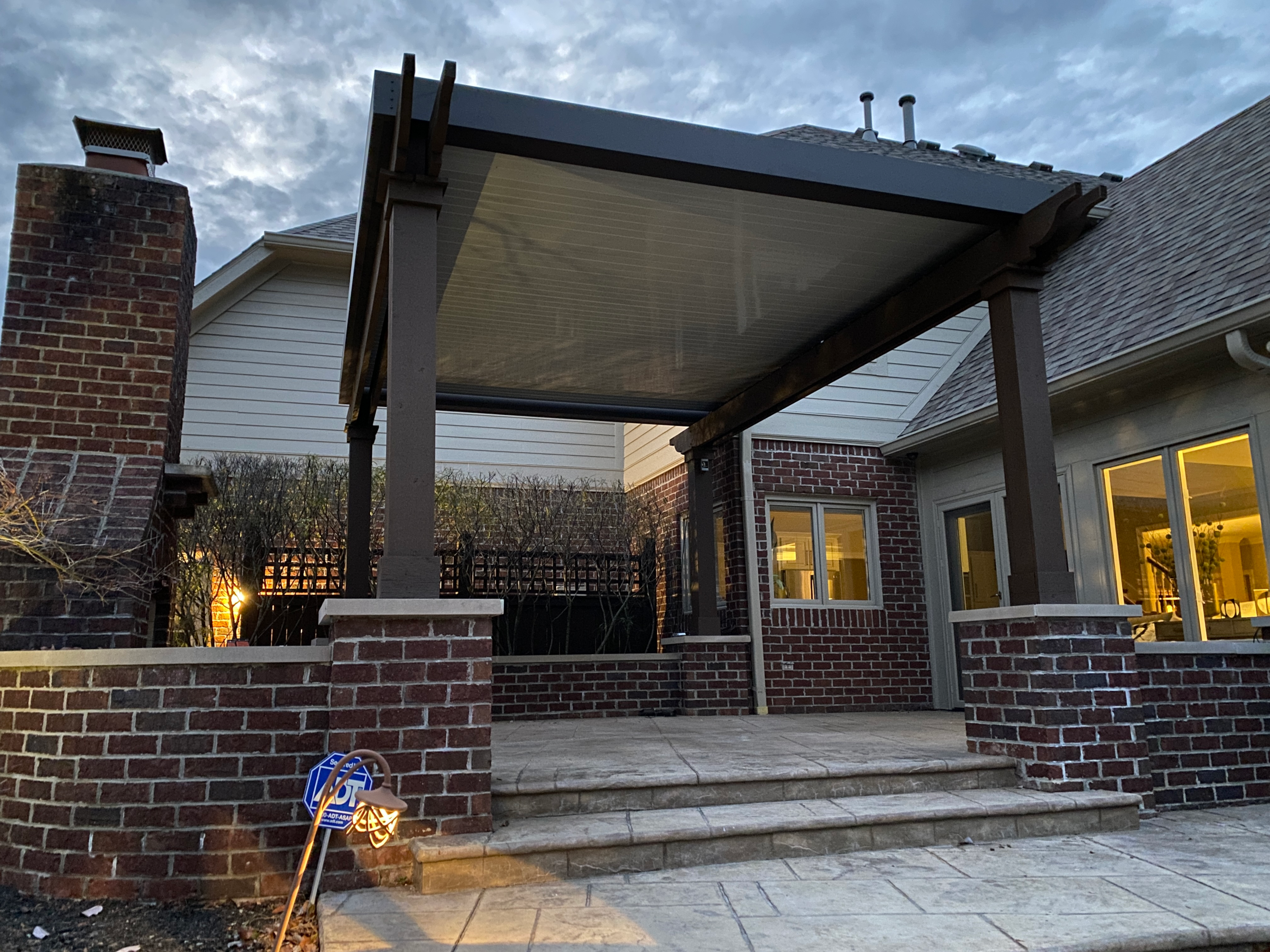 The best way to build a pergola in a small back yard is to measure exactly what you view this extension of the house will look like. Getting straight into it and planning where the frame would be end to end can help you to wrap your brain around exactly what you are looking to achieve out of your project.
As you can see above this small pergola was built perfectly into this small yard space with no holes required to dig and put deep foundational footings. The posts are instead cut to size and place on top of the brick wall which allows for an extra feature of customization making their job further unique.
Free Standing Vs. Attach To Roof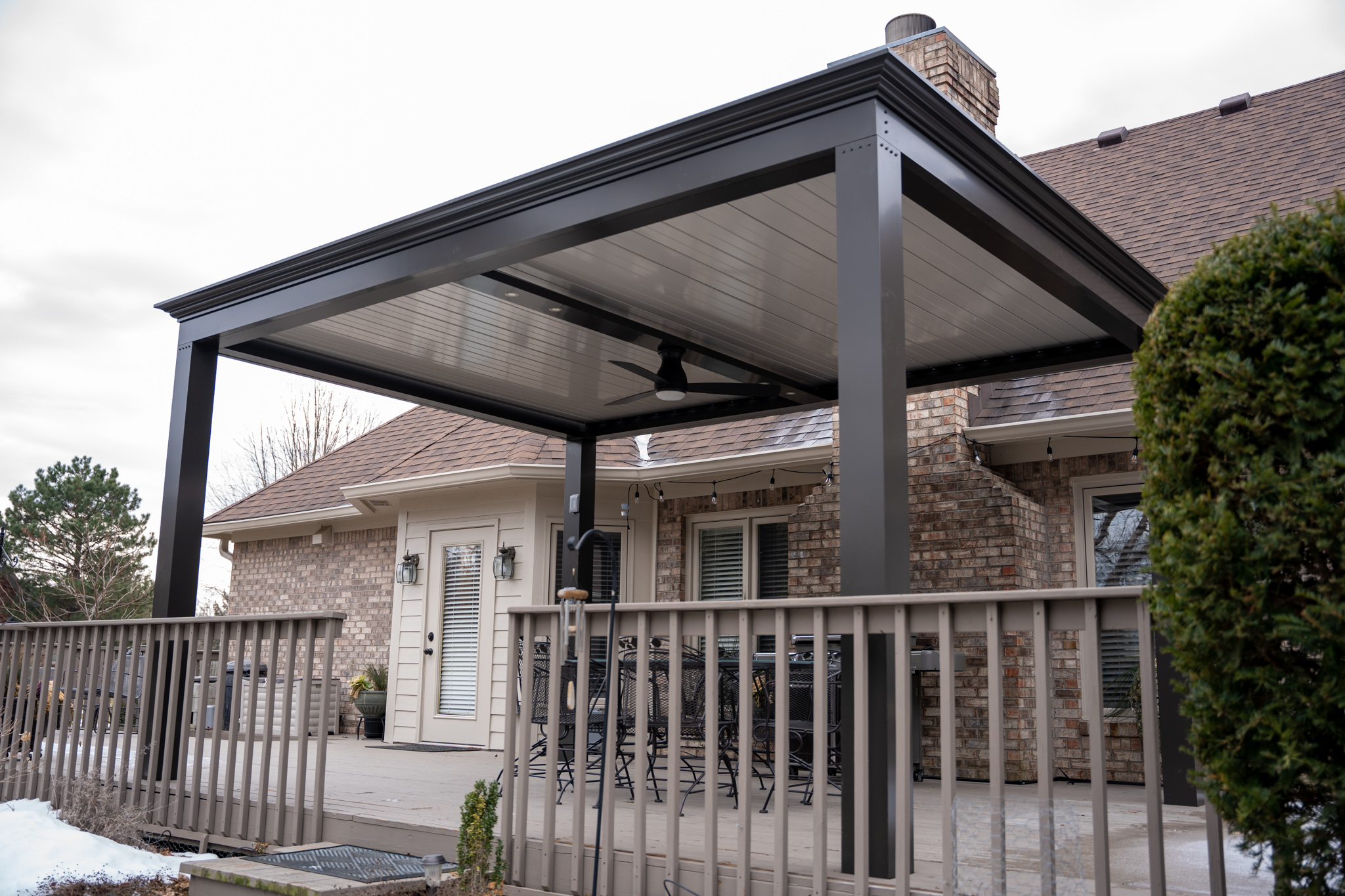 Some homeowners will have a circular motion of thought and try to decipher if their house is the right fit for such a pergola project. The fact of the matter is any home is a right fit for this project as it can add value and elegance to any outdoor space. One thing you must consider though is if you are looking for a freestanding unit or to attach to your roof.
To attach to your roof can be a liability, as the holes in the rafter of your roof can cause leaks after installation and plumbing or wiring damage can be done when you screw into your home roof. To attach to a wall is somewhat better for water damage, but the holes can still cause just as many problems in the future and void the frame warranty. The best way to do this as you can see is to have a freestanding pergola set that has all 4 posts placed into the bottom of the foundation.
Pergolas Provide Luxury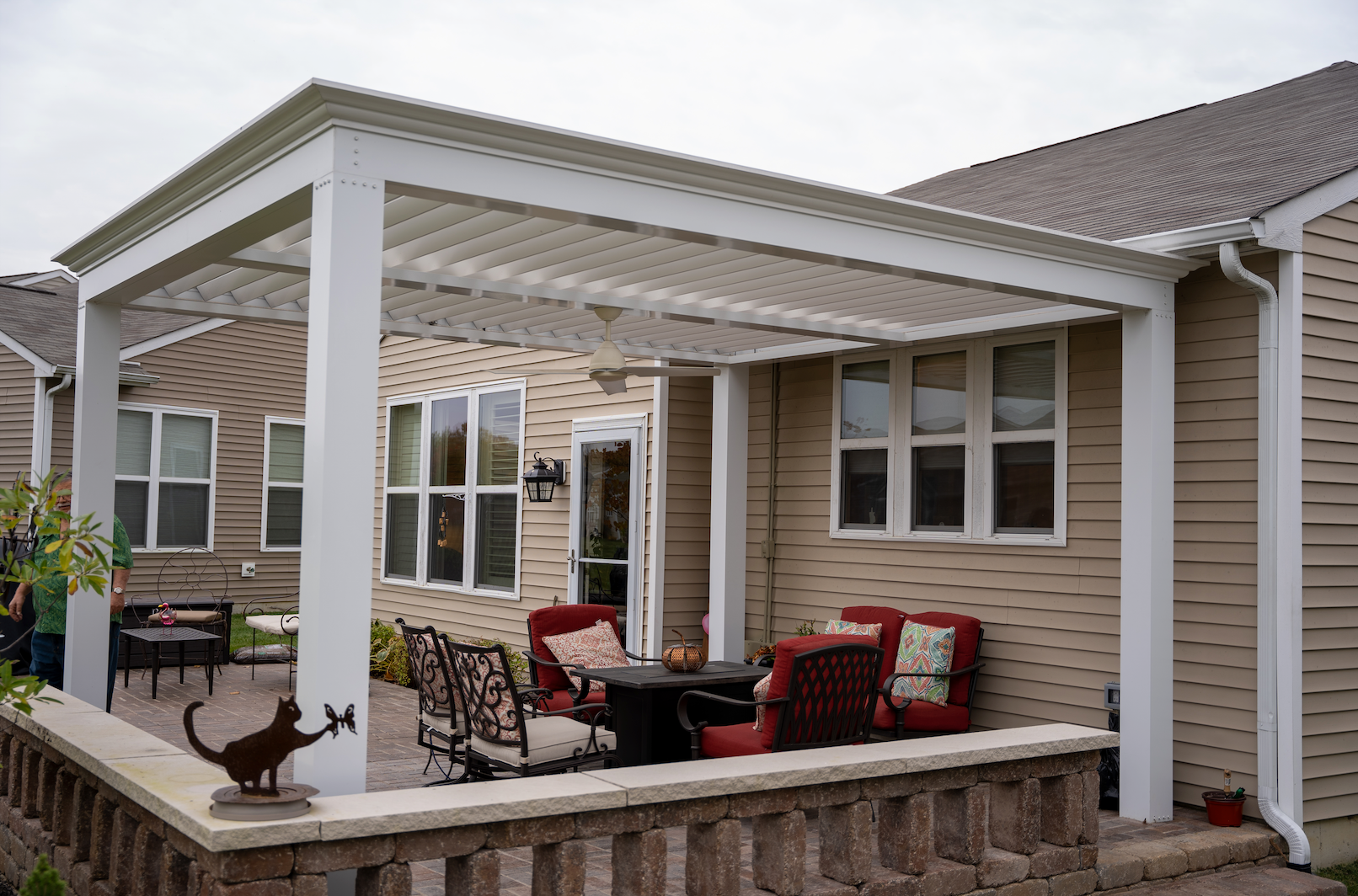 Pergolas provide extra luxury and are easy to assemble in just a few days, the simplest way to begin building your pergola is by taking action and looking at information to plan how you will accomplish this goal. Many have set out to find exactly what they are looking for in their project and are happy to realize that their dreams can be made a reality.
Have a nice space to enjoy and host guests, imagine sitting back with a fine glass of wine or adding to the luxury of your home with an outdoor kitchen. The Luxury Pergola allows for a kit set up that will give you the elevated lifestyle you are looking for.