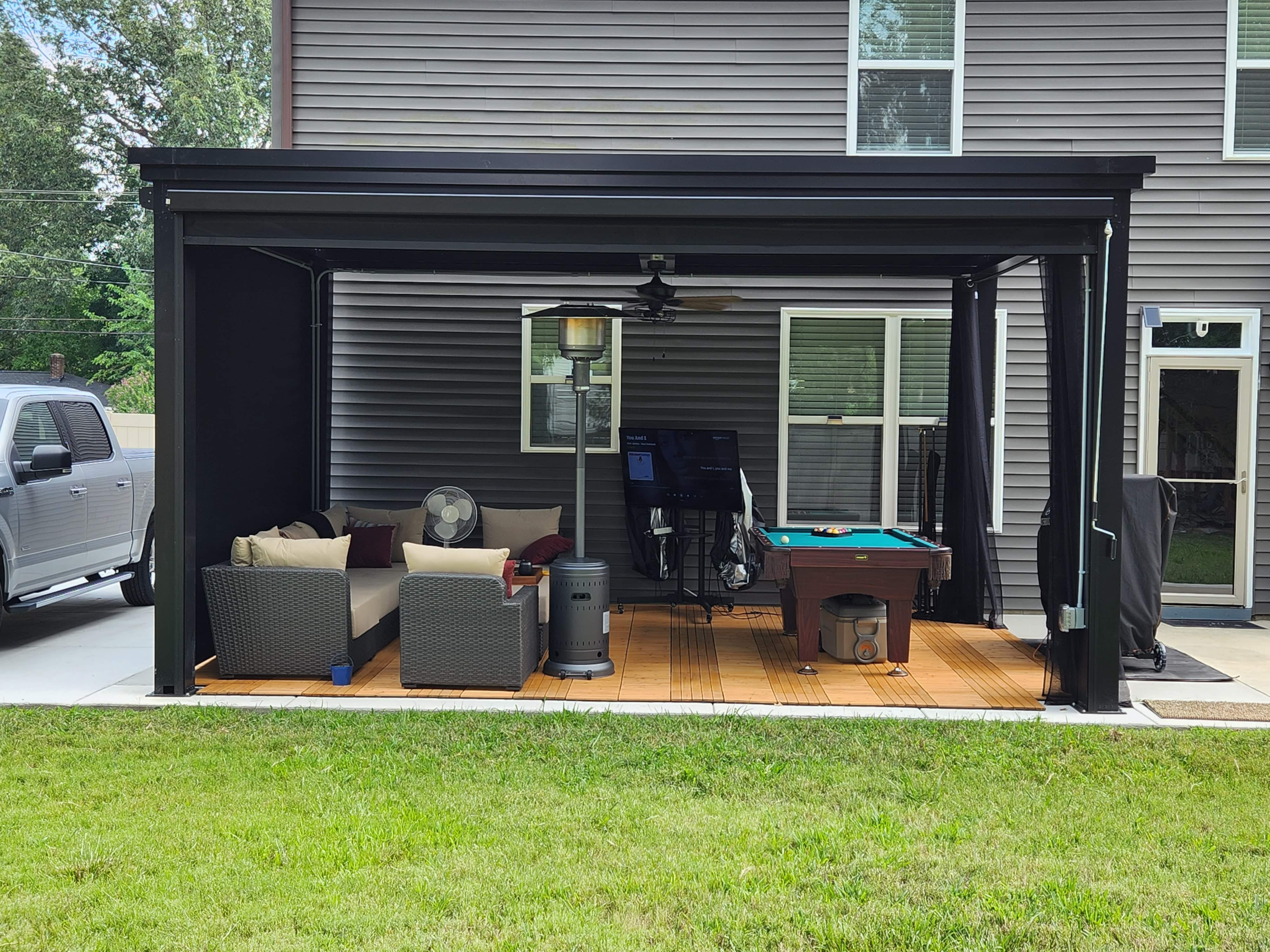 Whether you're relaxing by yourself gathering some peace and quiet or hosting a nice family cookout. Your outdoor space is important to you. How it's designed, laid out, and how usable it is are some of the factors that create or break the space.
Let's dive into a vast breakdown of the uses, durability, and concepts of an awning vs pergola.
Table of Contents
Outdoor Living Space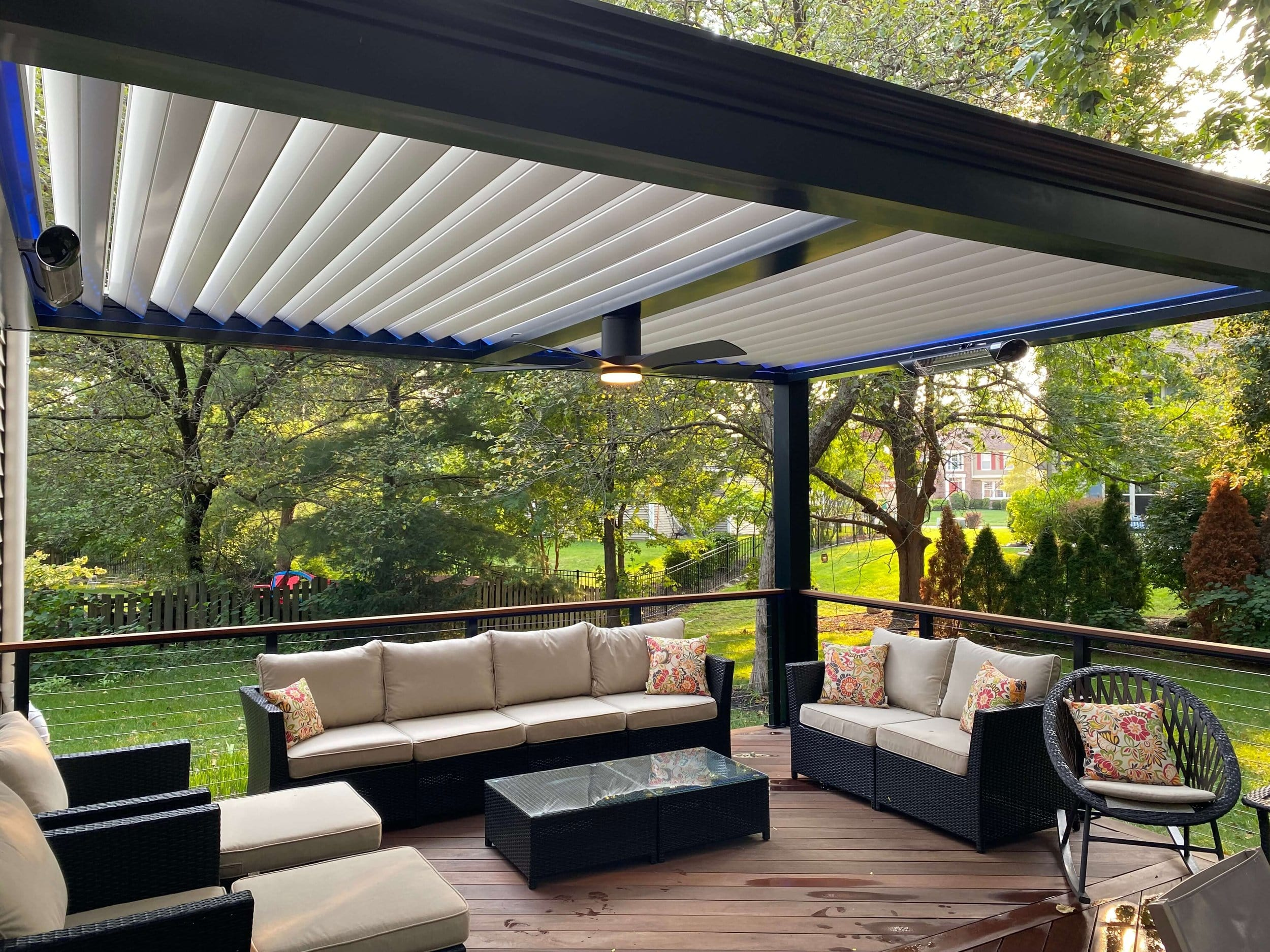 Outdoor living space is the focal point for many families across the country. A gathering place for neighbors friends and family to enjoy the moments that are never forgotten.
Birthday parties, reunions, or just a casual get together. Having a comfy space to host your events is vital to the enjoyment and ever lasting memories.
What creates the perfect outdoor living space?
That is a question that only you can answer. Are you looking for some space that can help create shade and continue to provide shade throughout the day. Maybe you want a permanent structure or a fixed structure.
This is why it's important to layout your plan and figure out what is important to you for your space. There are so many options. and hopefully throughout this blog you find some good points that help you with your decisions
Residential and Commercial Properties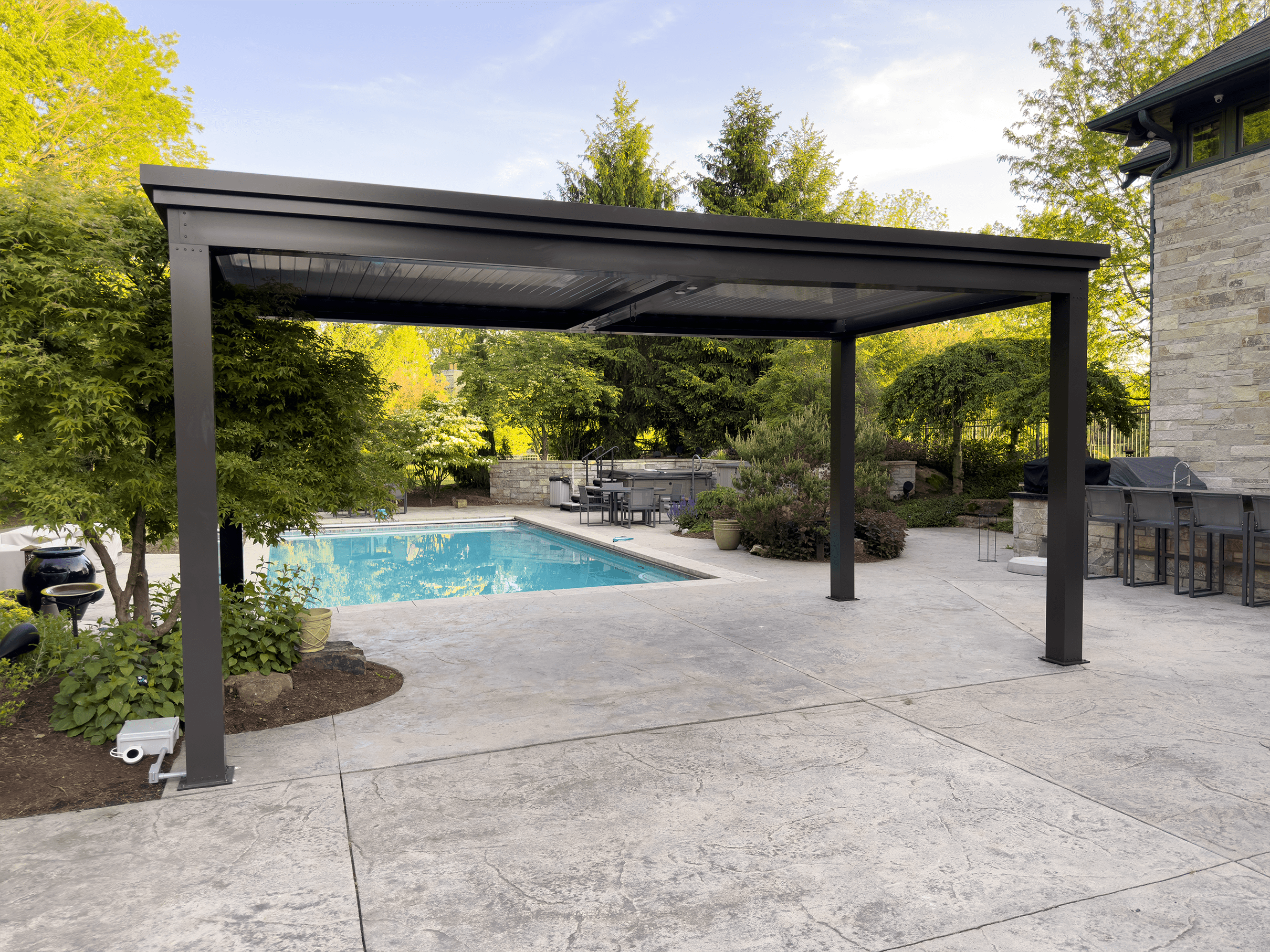 Whether you are wanting an awning or pergola the place that this is going has dramatic affect. Is this for residential or commercial purpose?
What's its use, is it for shade and rain protection. A place for employees to eat and enjoy lunch? Or maybe a place to enjoy your backyard and relax or have family dinner.
Residential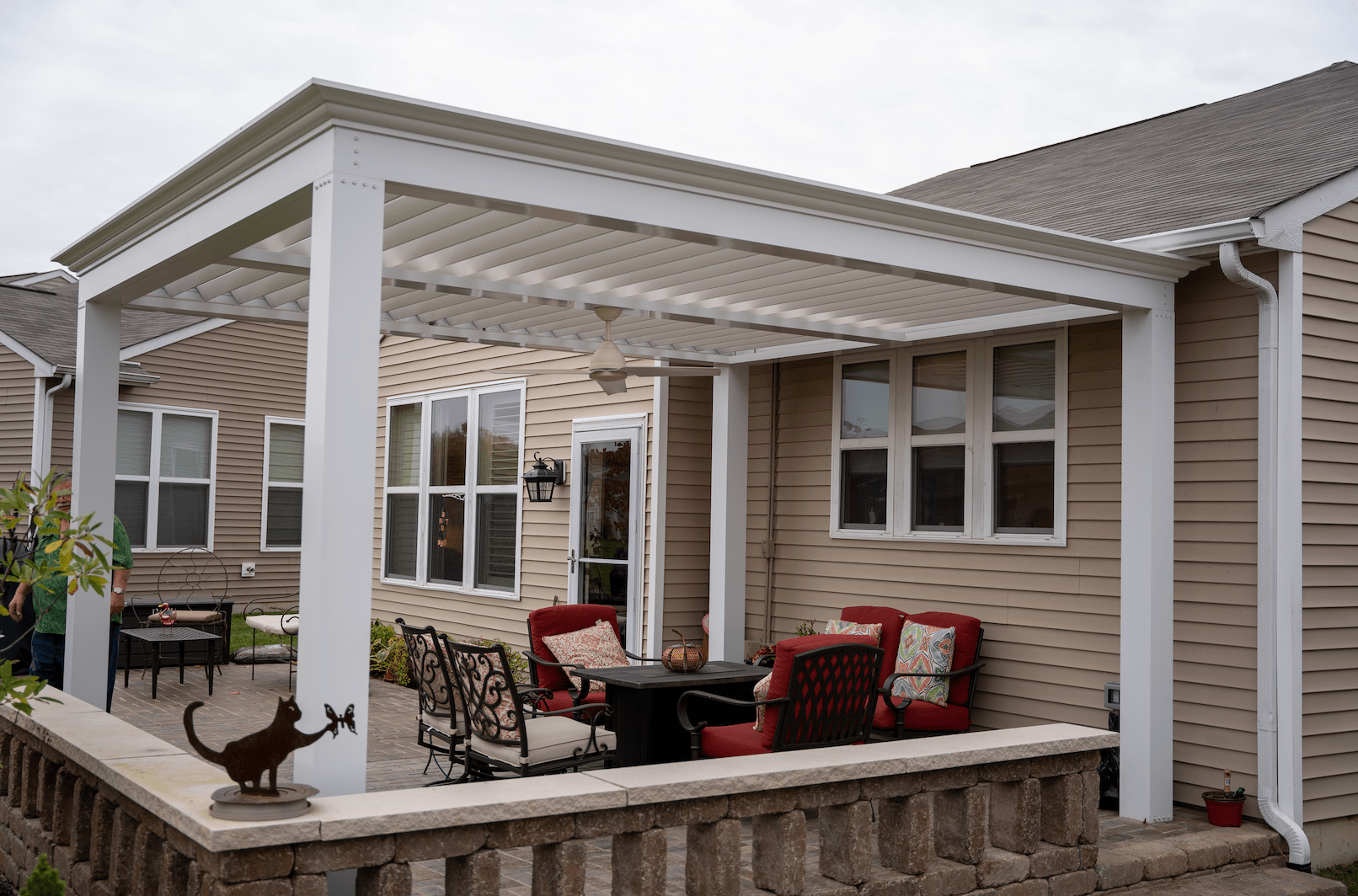 If you're looking to add some additional coverage in your residential outdoor space let's first decide what options there are. Outdoor structure or a patio awning. Many homeowners are put in this position.
Outdoor Structure
Something to consider with your decision is how permanent do you want? More so a permanent structure would be a pergola frame. Pergolas tend to be more stationary and permanent. Although yes, they are removable it isn't as easy as moving an awning.
Outdoor structures can be a stand alone structure or you can have an outdoor area that ties into the house which some people prefer. This leaves the pergola with less legs and can increase the square foot space available for pergolas.
An outdoor structure will have various different degrees of protection from the outside elements than an awning will. Whether freestanding or home attached coverage wise you are dealing with two very different types of material.
Types of Use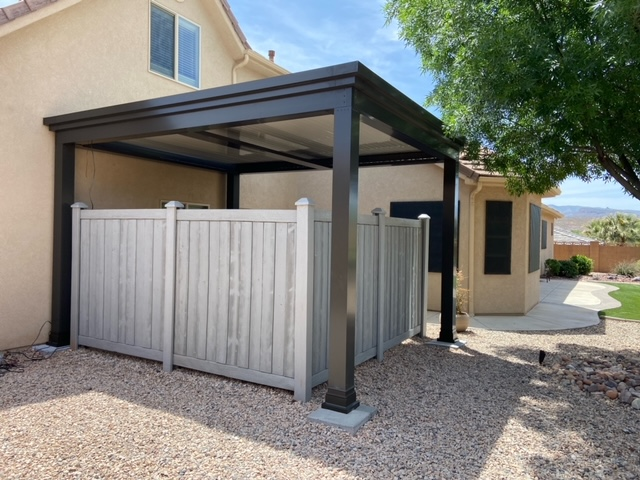 Residential use of an outdoor structure can be a wide range of uses. Many homeowners have use both aluminum modern pergolas and wooden pergolas as an area for a dining space or living space. The control of sunlight and inclement weather has made modern pergolas very popular in the residential areas.
With a different degree of weather protection most pergolas are built to last longerwith the right material, meaning that they can protect you from the sunlight or weather in general for more days to come than a awning fabric option.
Awning
An awning is something that most families in America are familiar with. There are many styles to chose from. From durable fabric most awnings protect you from various elements. Mainly their purpose has ben to be a protector from sunlight.
An Awning frame for the most part can be fixed or adjustable. giving you a range of space to protect from the sun and sunlight its gives off.
This shade that an awning creates may be the affordable option at times, as a canopy over your deck will help you save money. But if you are wanting better protection from other climates like rain or snow. This may not be your first choice.
Commercial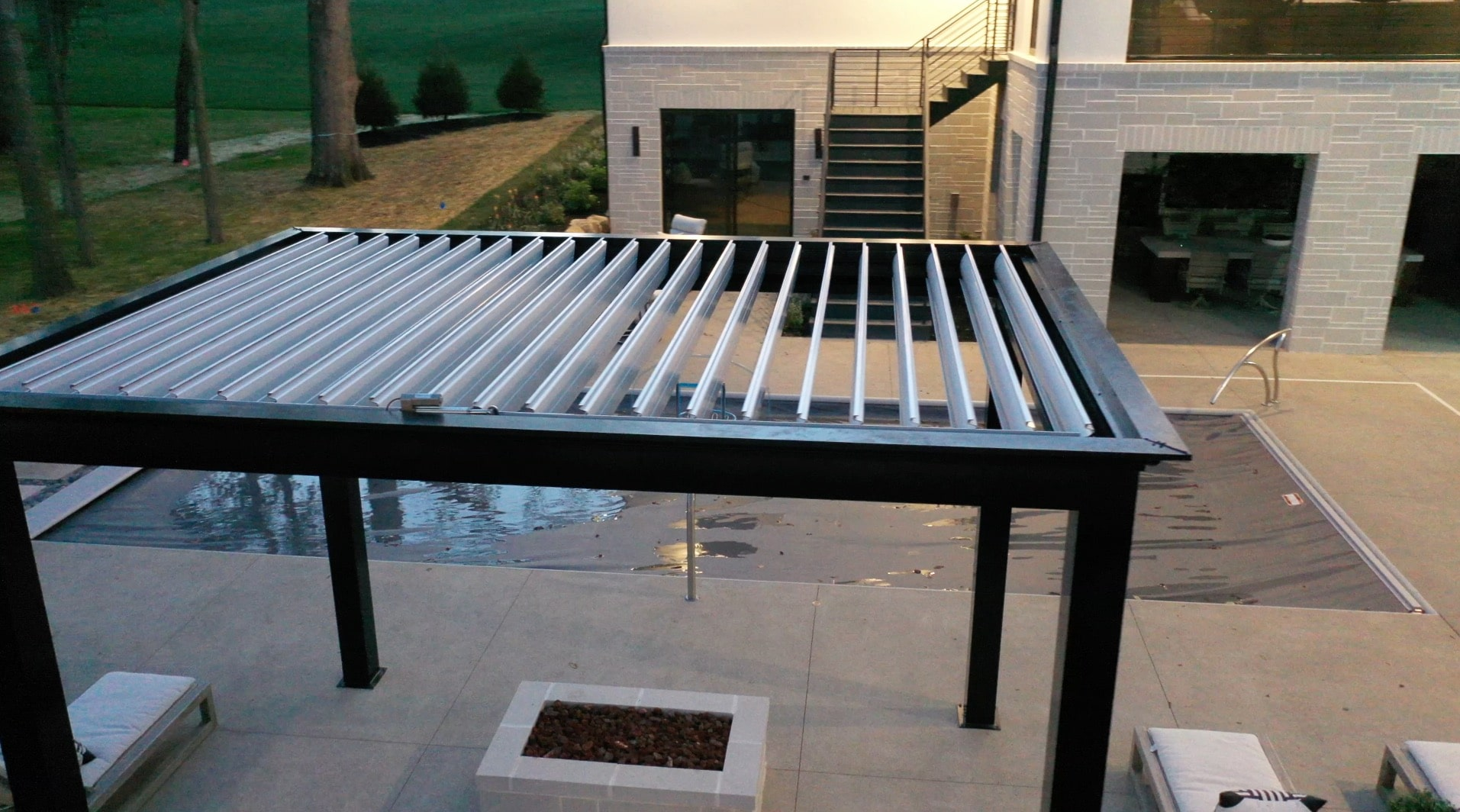 When it comes to commercial a significant investment is sometimes brought to the style and looks of the company. From the windows the paint and even to the outdoor curb appeal.
Awnings and pergolas are alongside businesses all over the country and the design and looks are very important sometimes.
Many business will offer outdoor seating areas and picnic areas to allow their employees the space outdoors to eat and enjoy some fresh air.
Outdoor Structure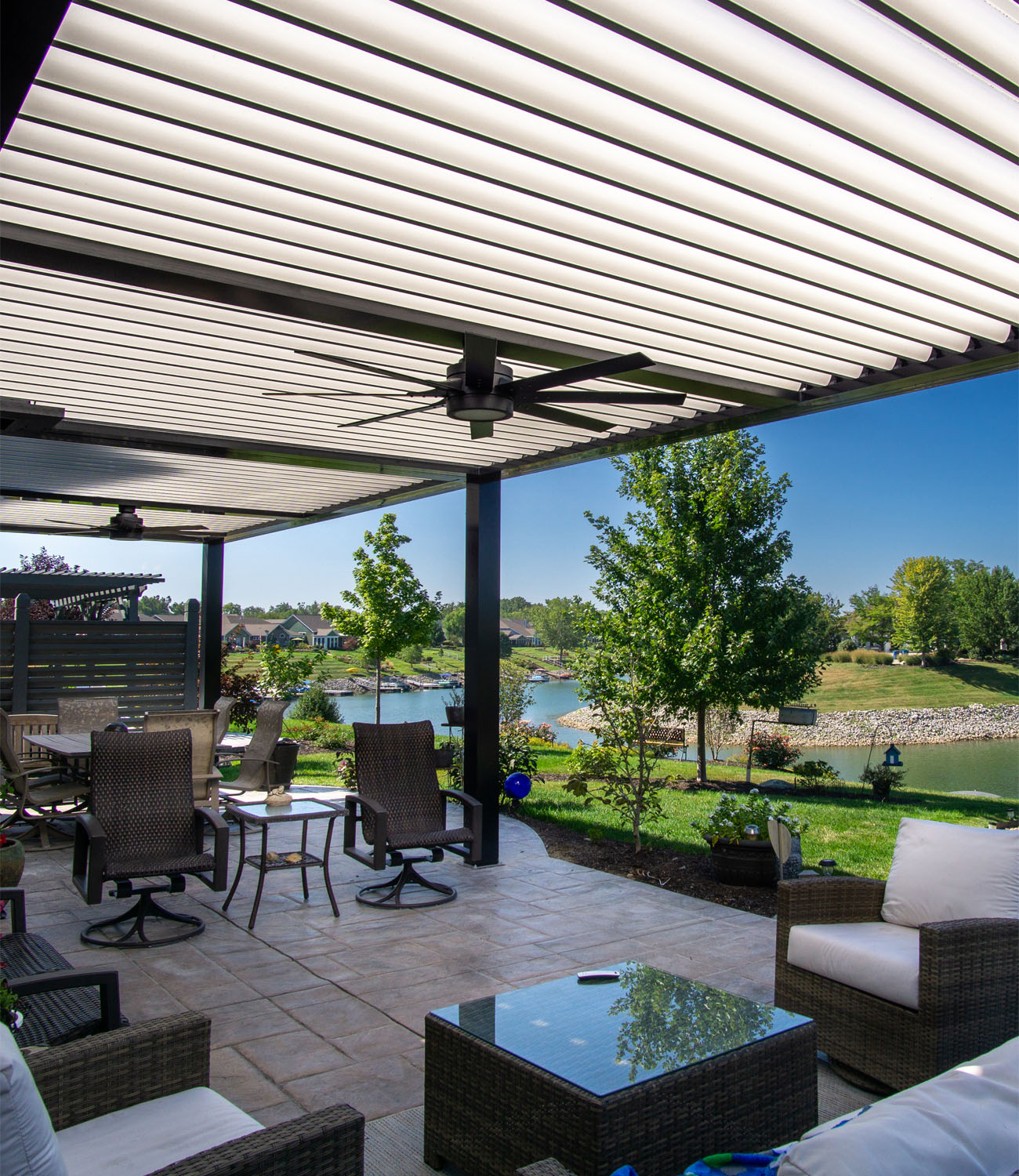 The Pergola being used for outdoor structures at commercial property can sometimes have the most affect with customers or employees that get to experience this and utilize its benefits.
Employees whom are inside all day sometimes want that nice enjoyable lunch to be outside take in the fresh breeze. Not all the time do you want to have that pesky sun beating down on you. So seeking shade tends to be a common theme.
With an outdoor structure depending on the time of day you could adjust the louvers in the pergola and grant you that shade you are wanting. Where as with an awning vs pergola you may not be able to adjust the sun protection on the awning.
Such a purchase can keep morale up and invite more customers into your place of business.
Awning
An awning at your commercial space can accomplish the task at hand. This can come with regular maintenance and regular cleaning. been a fabric, the protective layer may collect discoloration or degree that regularly needs to be cleaned.
If this is not done correctly or regularly then you can start running into issues with the fabric not creating as good of shade or protecting from various degrees of weather.
While the installation may be quick and easy. Destruction of a fabric canopy awning can be just as fast. Leaving you without shade and without weather protection on your deck or patio.
Durable products are even more susceptible to destruction than an aluminum pergola.
Retractable awnings can add an extra layer of protection and the retractable awning and retract and safe keep the fabric. This is of course if you remember to retract the awning.
What's Important For Your Space?
Protecting yourself against the elements of the sun and incriminate weather is important to most everyone who wants to en joy their outdoor area whether they have an awning canopy or pergola in their backyard patio or deck space.
Sun Protection UV Protection

Rain Protection
Sun and UV Protection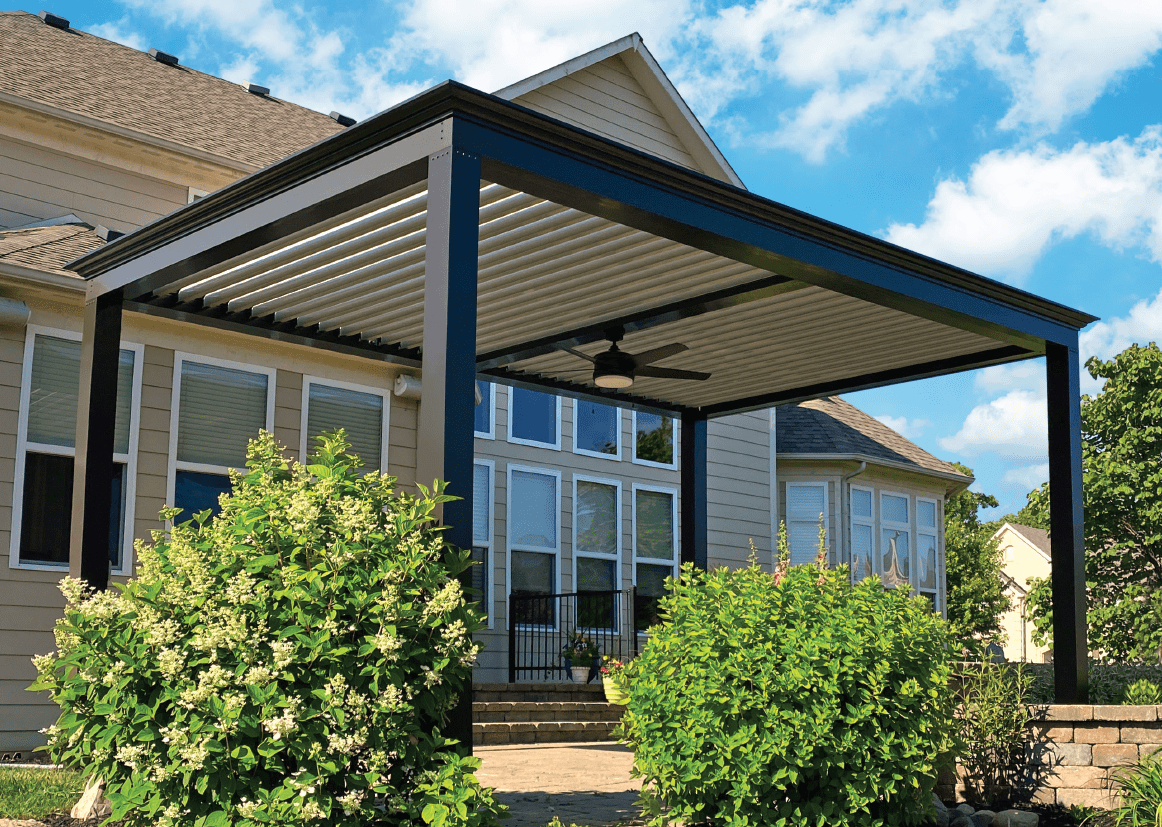 The sun can make or break a backyard space. If there is no coverage and protection it can become overwhelming and unstable on those hot days. making you have to enjoy the outdoors by looking through the window from the inside.
You deserve more than looking outside from the windows. You deserve to be relaxing in your comfy outdoor furniture.
Having a louvered pergola grants you so many customization options with design, color. etc. But most importantly it's protecting you from those elements.
Having remote controlled louvers allowing you the shade yourself when necessary you can complexity shut out the sun if you wish. Where an awning may not be able to provide such perfect sun block.
Rain Protection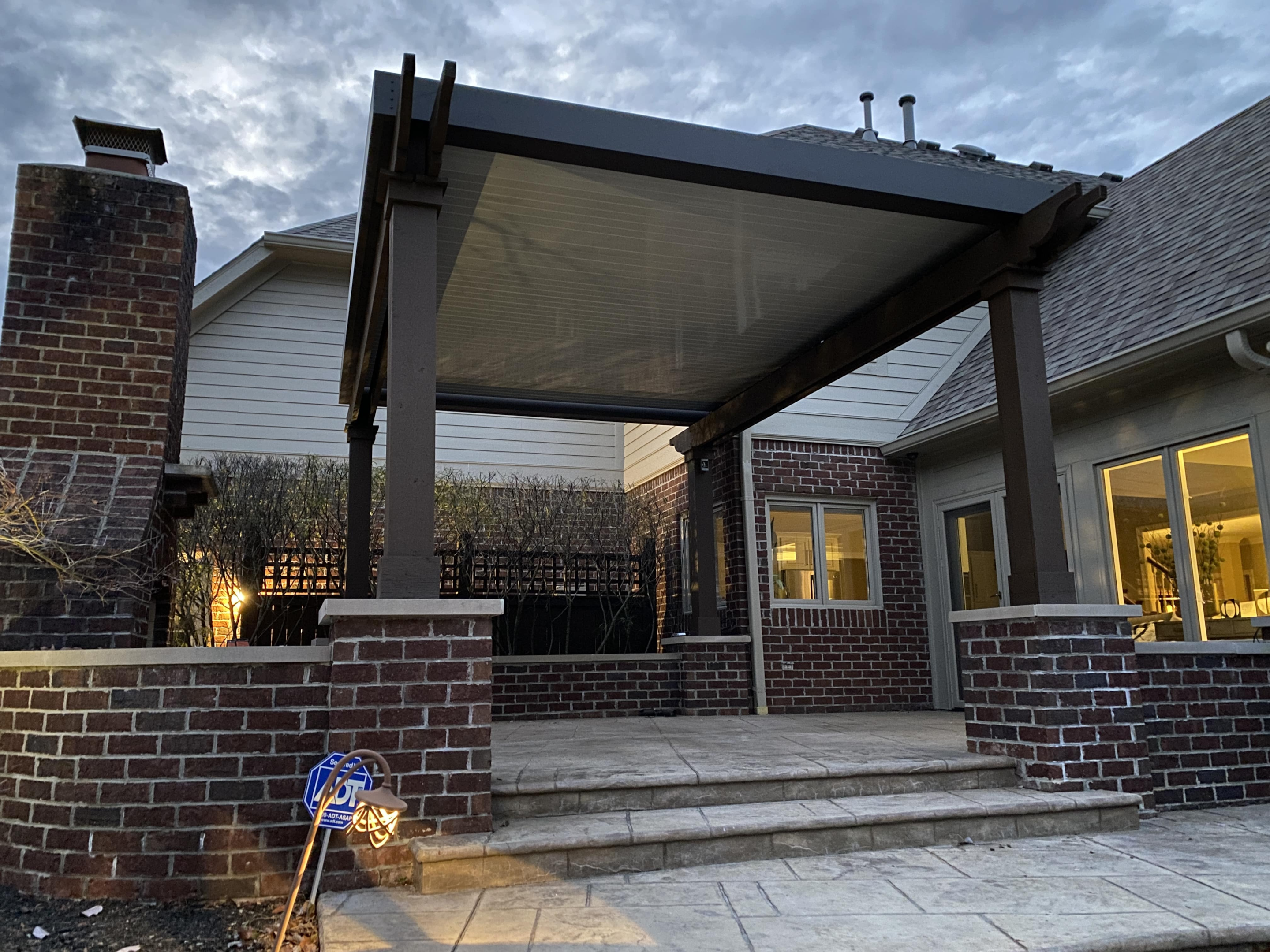 So what its raining, are you going to let that stop you from enjoying your outdoor area? Well maybe if it isn't keeping you dry I can understand. Pergolas from The Luxury Pergola can do just that, keep you dry during the rain storm.
Louvered roof is designed such that rain won't find its way through the water barrier seal keeping you on the inside dry. Having such ability to close at the click of a button is a huge convenience.
That first rain drop can be followed by a click of a button and let the hosting continue keeping the party alive.
Durable Materials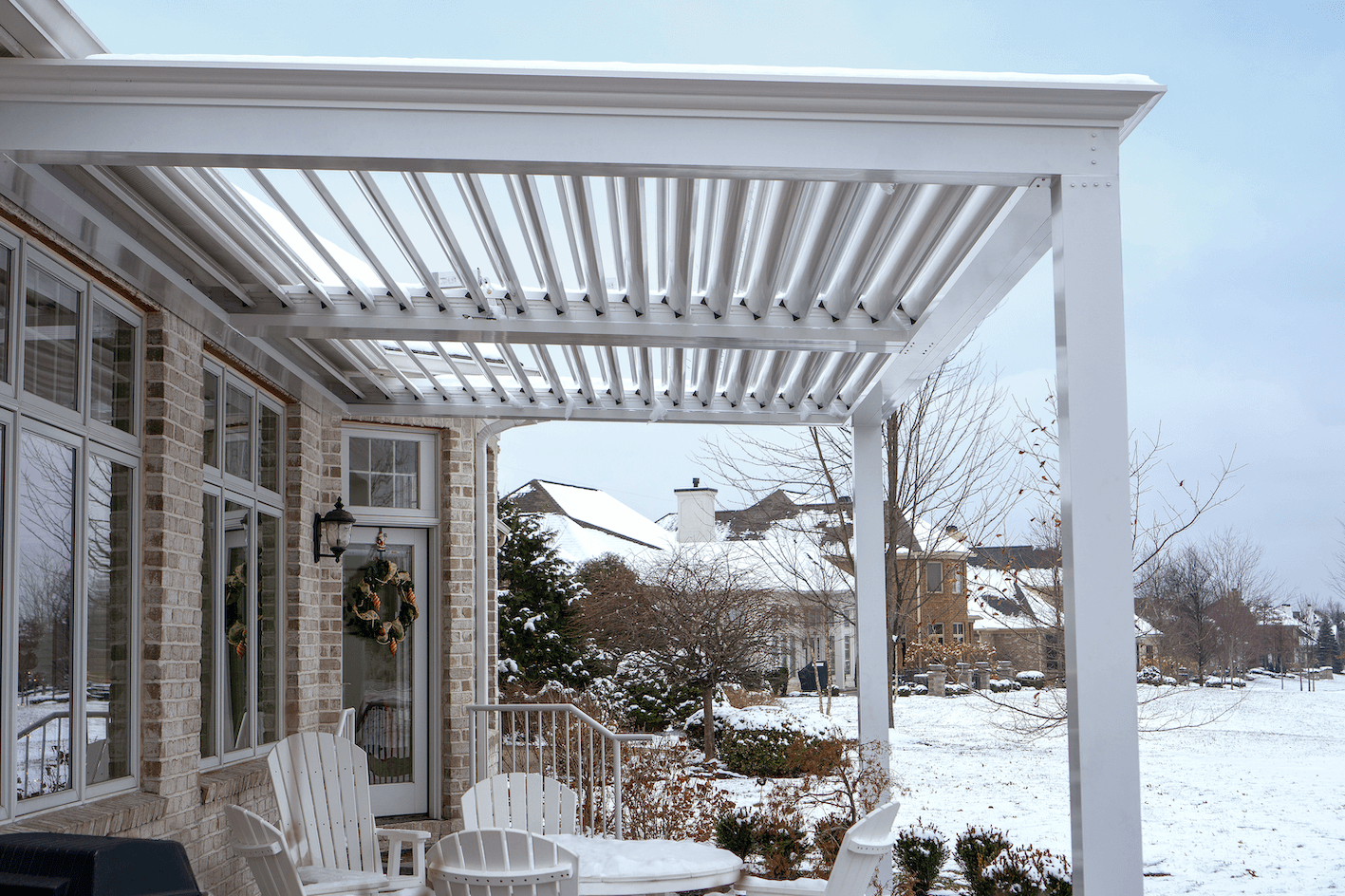 Aluminum being a durable building material gives your structure that robust build that lets you have worry free moments during storms.
This also keeps this structure in your life and protecting your outdoor area for even longer than retractable awnings would be able to do.
Retractable awnings can be destroyed by wind or rain if the weather is bad enough. With the Luxury Pergola wind would have to be more than 130 mph and more than 8000 lbs of snow.
Retractable awnings
A retractable awning is a good solution for a budget. They can grant you shade and slight protection from the rain and other natural weather.
What is a Retractable awning
A retractable awning is most of the time fabric awning that can be pulled into a chamber or released over a space to create shade and protection. These typically are arranged by a motor or hand crank.
Louvered Pergola
What is a Louvered Pergola?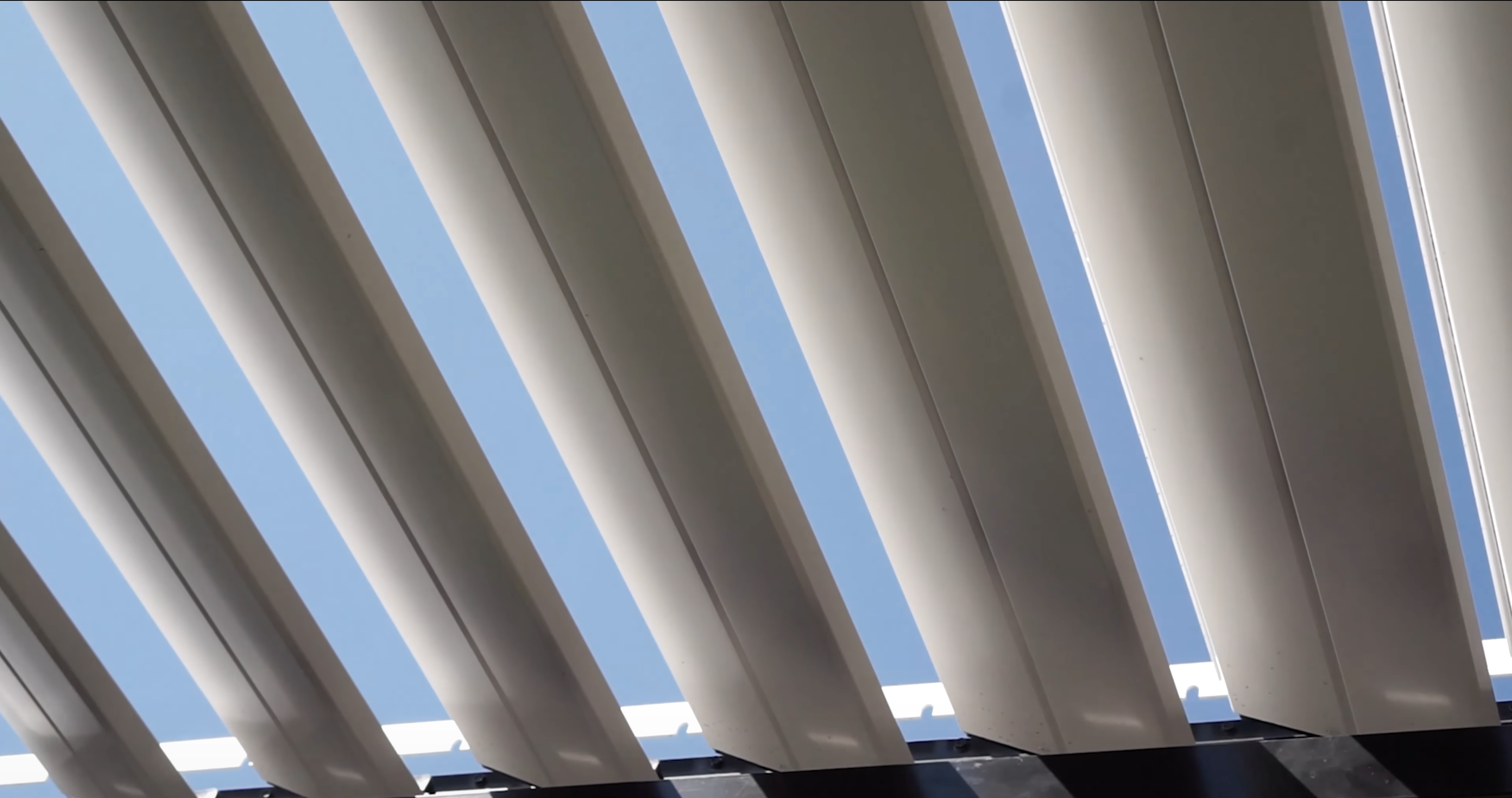 A louvered pergola is a solid structure that can be attached to your home or free standing in a space in your yard. Louvers create a roof structure that can be opened or closed at a click of a button.
This can be an instant shade or rain protector and with being aluminum very robust and durable so fear of too much rain or snow can be put to rest.
Installation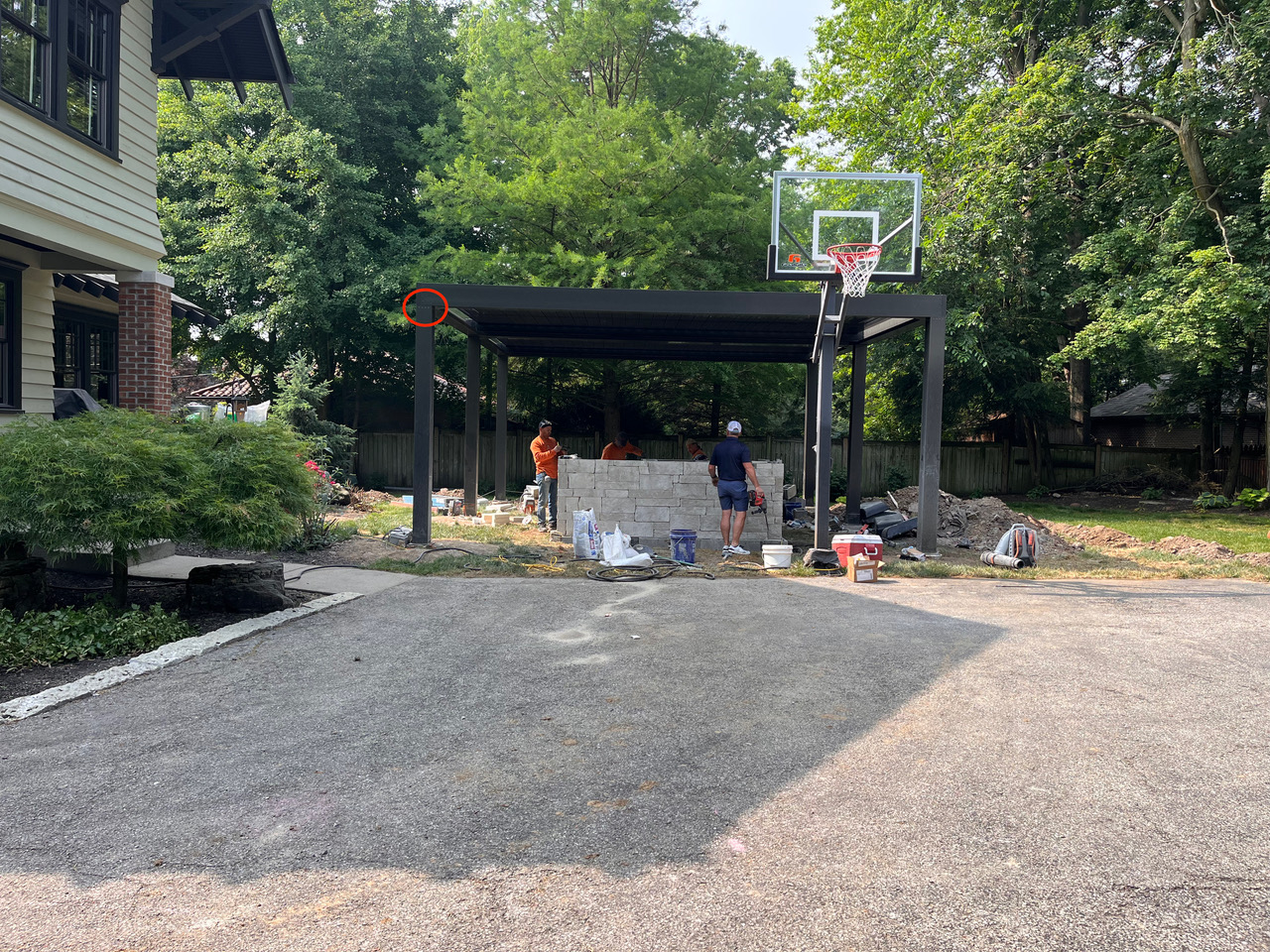 installation of anything you are using as protection or structure to add into your space should always be done with proper approval from city, state, and HOA. As well as done by a professional.
Although The Luxury Pergola has created a pergola kitthat is possible to be built by your regular non construction people.
Installation of modern pergolas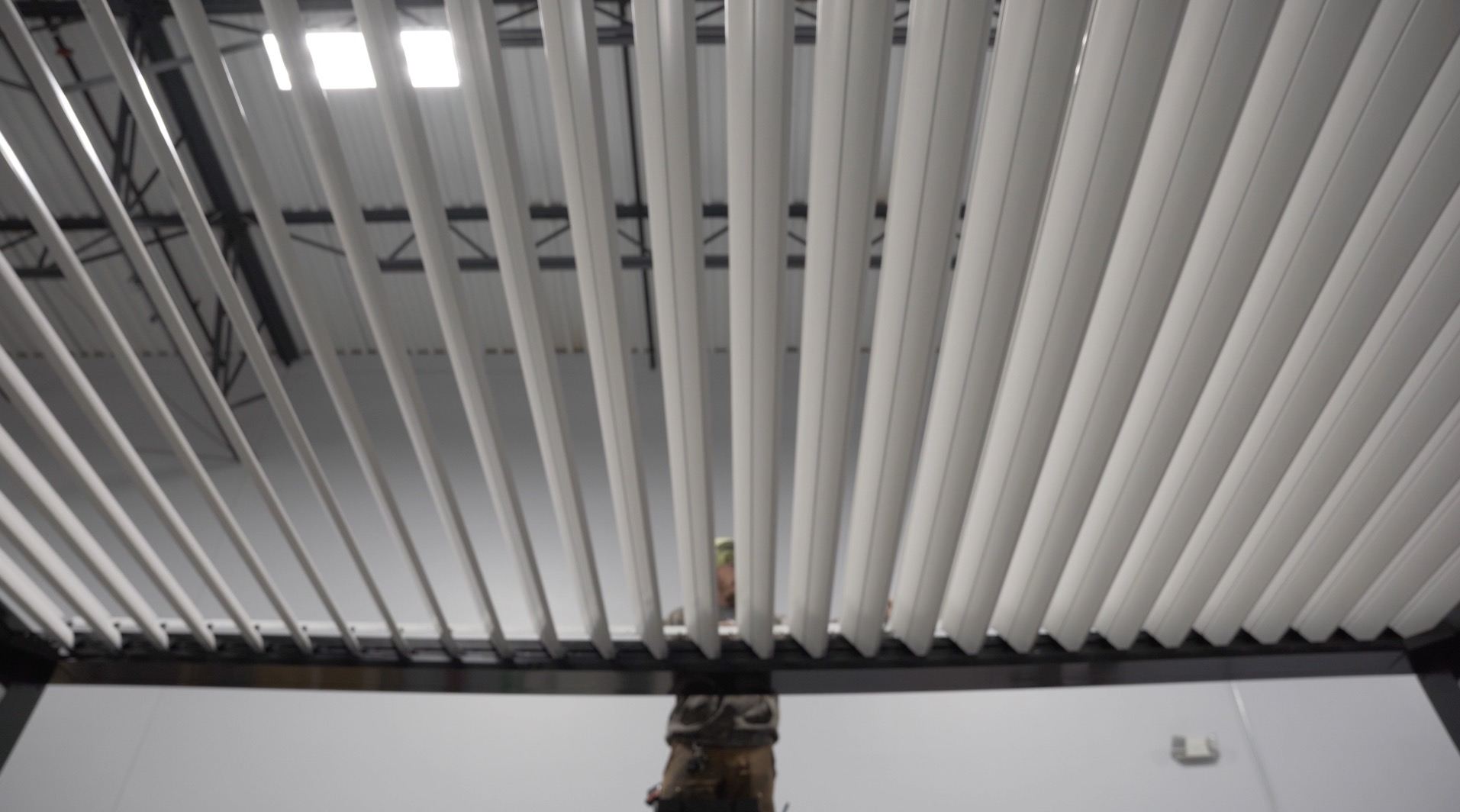 insulation of a modern pergola may be more complicated and less simplistic as an awning. This has everything to do with the material size and strength and durability of the product.
If you are wanting to have a solid structure then the modern pergola should be your choice.
Installation of an awning
If you are looking for simplistic and quick the instilattaion of an awning can be quick and painless. Granted you are not receiving the same protections or space curator as a pergola.
Hopefully this article has helped you have some better understanding on not only what the differences are between pergolas and awnings but hopefully this article has also helped you figure out which is best for your space.
With all of this information
With so many options out there I greatly recommend reaching out to professionals in the pergola field and awning field to help answer more specific questions that may not have been touched on in this article. Start with reaching out to The Luxury Pergola.
They have a team of people whom are willing to help guide you through the process of your backyard transformation.