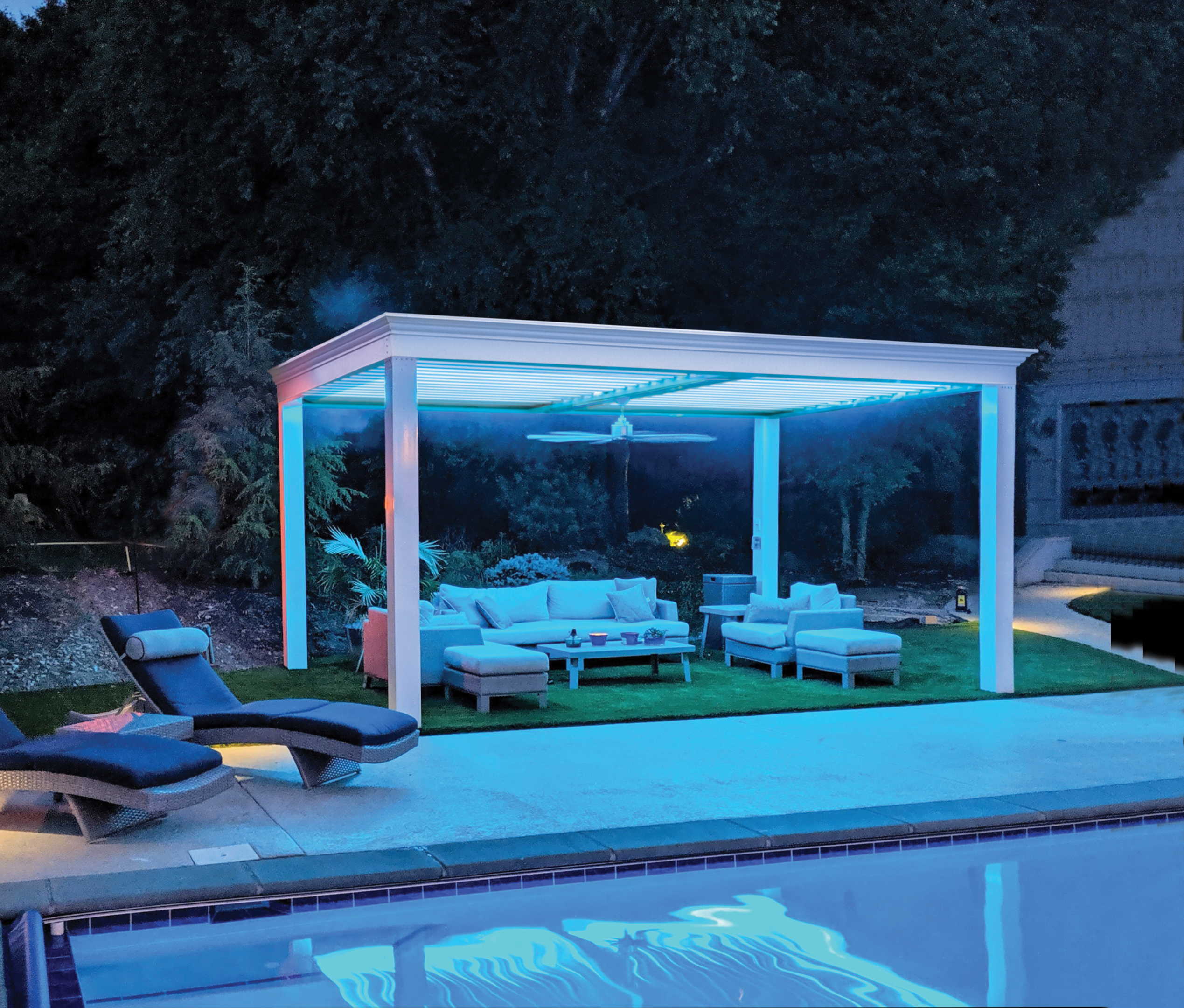 Listen To Audio
As gazebos are beginning to expand in popularity across the United States and gazebo kits continue to expand in size, homeowners are looking at what material best fits their needs. Wood, metal, and vinyl kits are all options to create exactly what you are looking for.
A hard aluminum frame can often be the most popular option of metal gazebo kits due to its tolerability and ease of installation. Comparisons to other metals as well as other materials can be seen below to find out exactly what may fit you best.
Table of Contents
Steel Gazebo Vs. Aluminum Frame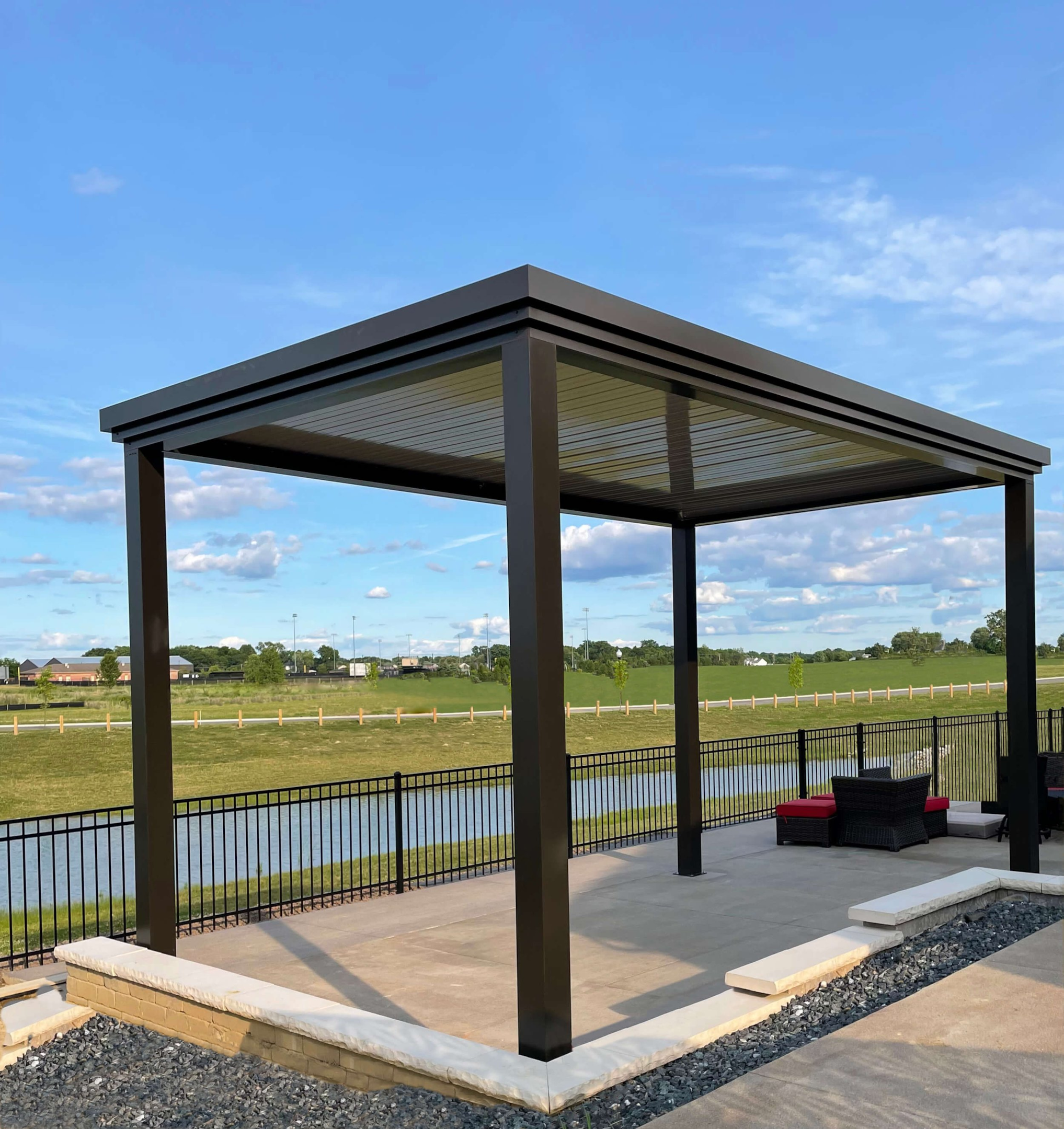 A steel gazebo and aluminum gazebo both have in common the fact that they are metal gazebo kits. Modern gazebo kits go to the extent of being beyond a standard hardtop gazebo all the way to gazebos that have louvers that open and close.
This allows for the ability to open up to the sun or close from the rain at personal preference. A steel gazebo can do this the same as an aluminum gazebo, although steel tends to be more expensive, heavier, and harder to assemble. Aluminum seems to solve all of those problems in price, shipping, and installation making it often preferable to the homeowner.
Best Outdoor Space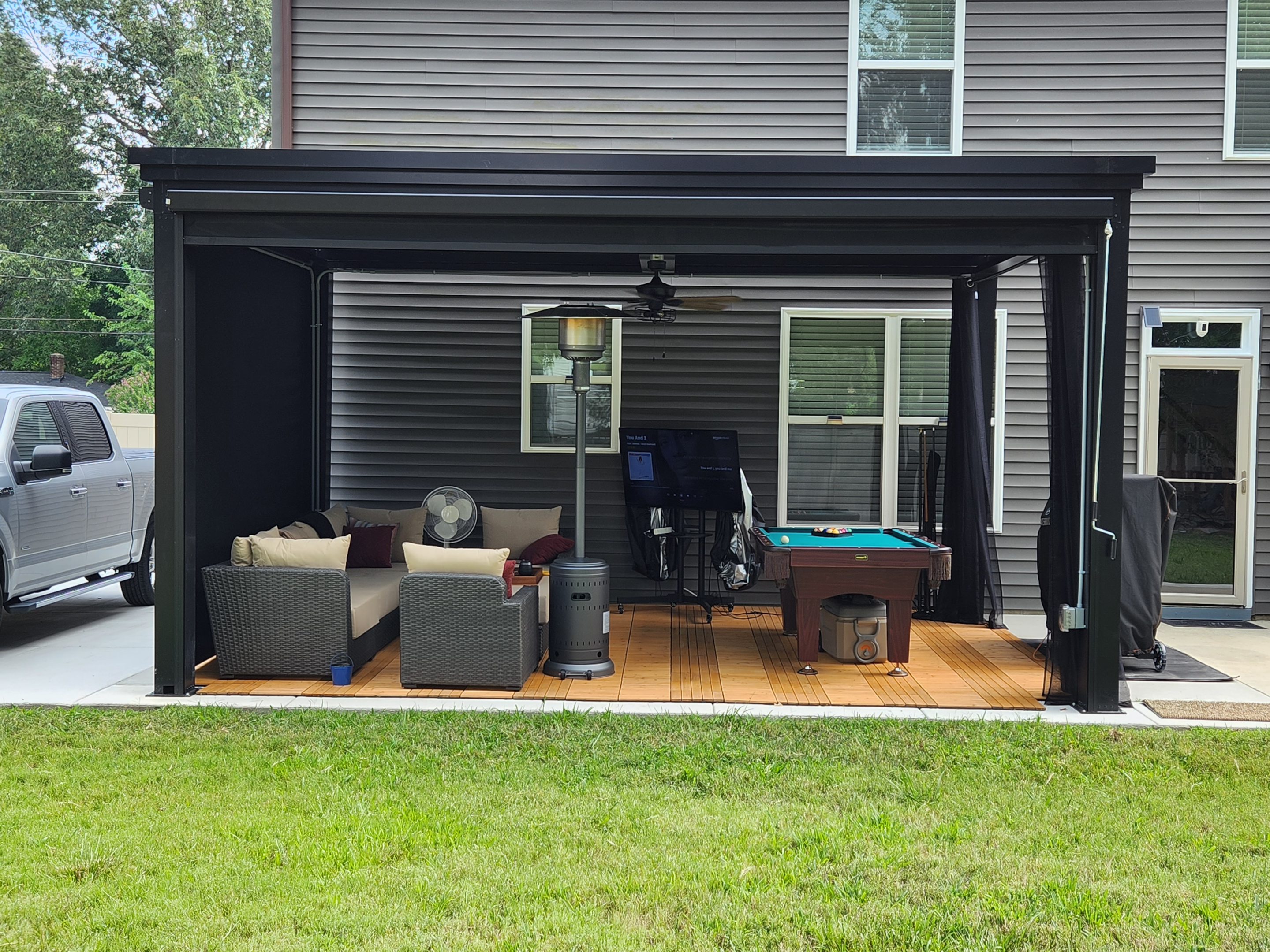 The best outdoor space can be different for each homeowner. Wether hot tubs, an outdoor kitchen, a garden canopy, or a simple outdoor dining area, what fits each homeowner may be different for their exact needs.
With the ability to customize size, color, shape, and trim design, many homeowners are able to find what fits them best. This allows for further versatility in creating exactly what you envision to bring your yard to the next level for your home experience.
Types Of Gazebos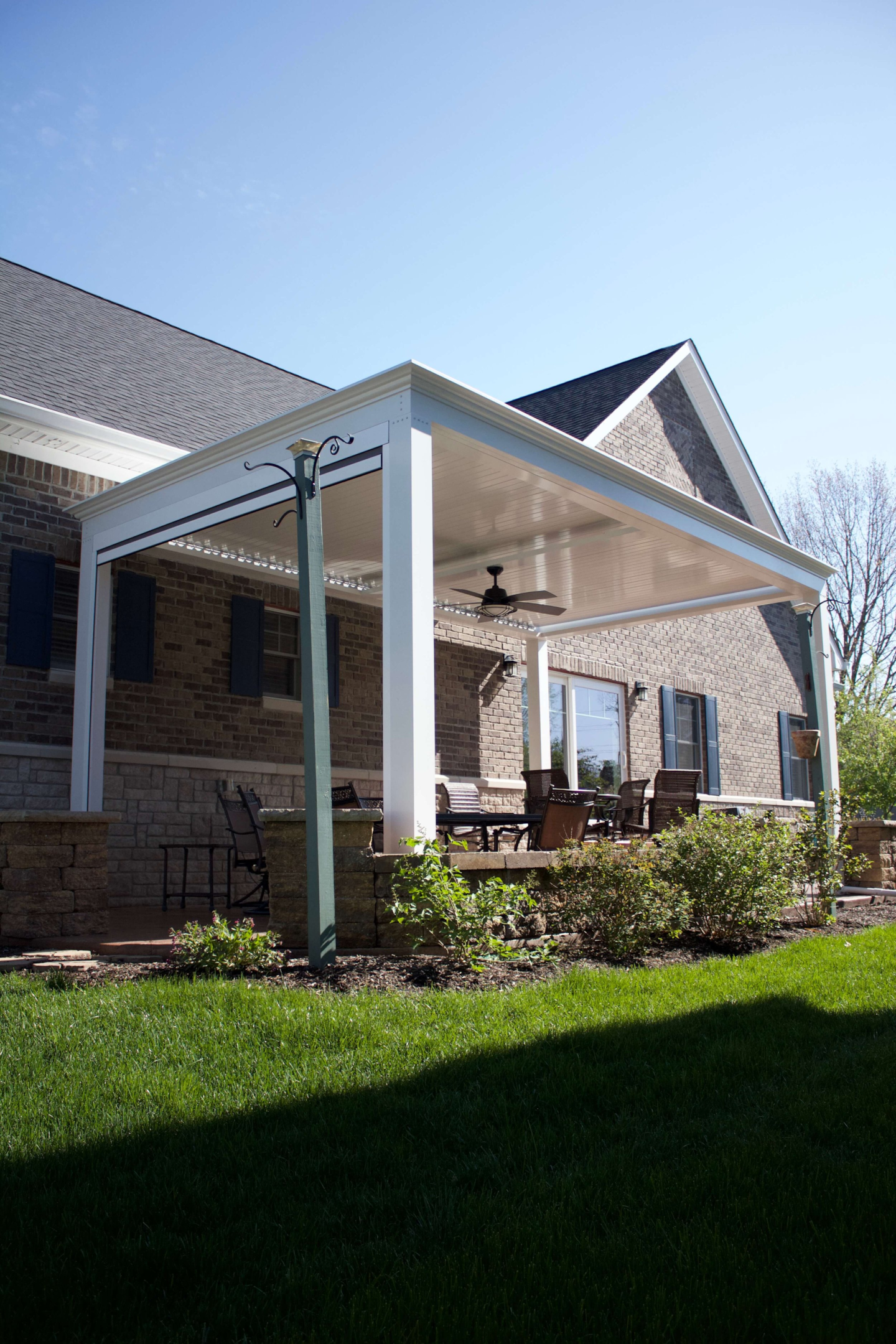 Several types of gazebos are different by multiple categories. This can be summed up through roof mechanism, size, price, materials, etc.
Materials
Gazebo materials are either metal, vinyl, or wood. Wood has been shown to rot away as it can collect moisture over time, and vinyl can be prone to snapping as it may not be a best fit for wind loads or any weight wether that be snow or design. This leaves metal as the most popular option in terms of ability to install, water resistance, and weight resistance for longevity and performance.
Price
Price can differentiate greatly all the way with some projects being as high as 100k+. All materials can seem to be expensive and go out of many homeowners budget ranges. The solution to this problem has been created through the DIY method. Many homeowners are finding that 80,000 projects are now 15,000 with the use of sweat equity and direct to consumer shipping. This has made the DIY aspect increasingly popular in recent years.
Accessories and Sizes
Accessories and sizes have given exactly what customers are looking for as it provides the difference in customization that can set their project apart. Being able to customize the size is an option that few companies provide which allows you to fit the pergola to your home, rather than fitting the home to the companies pergola. Customization of size and accessories with the DIY kit method has allowed for several homeowners to find what they are looking for on the luxury pergola.
Hardtop Gazebo Vs. Louvered Gazebo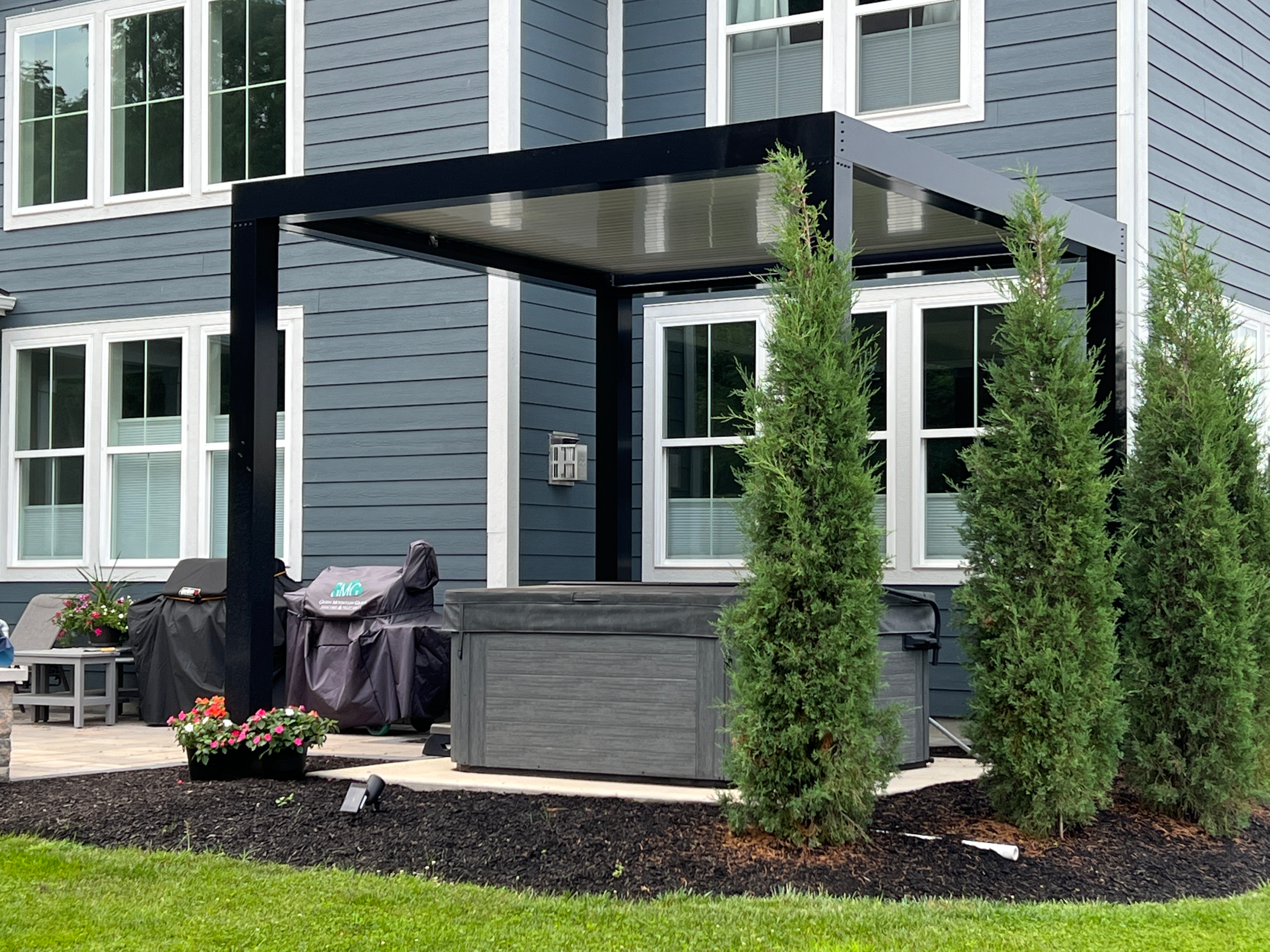 A hardtop gazebo is often similar in price to a louvered gazebo. A hardtop gazebo would be stationary year round regardless of preference, where as a louvered gazebo is able to open and close with the act of a remote to fit whatever your backyards needs may be depending on the weather.
Current price of a hard top gazebo is often similar to that of a louvered gazebo. It would all be up to personal preference for your backyard on what you look to get out of your canopy as you turn the page on painting your vision.
Outdoor Furniture For Your Gazebo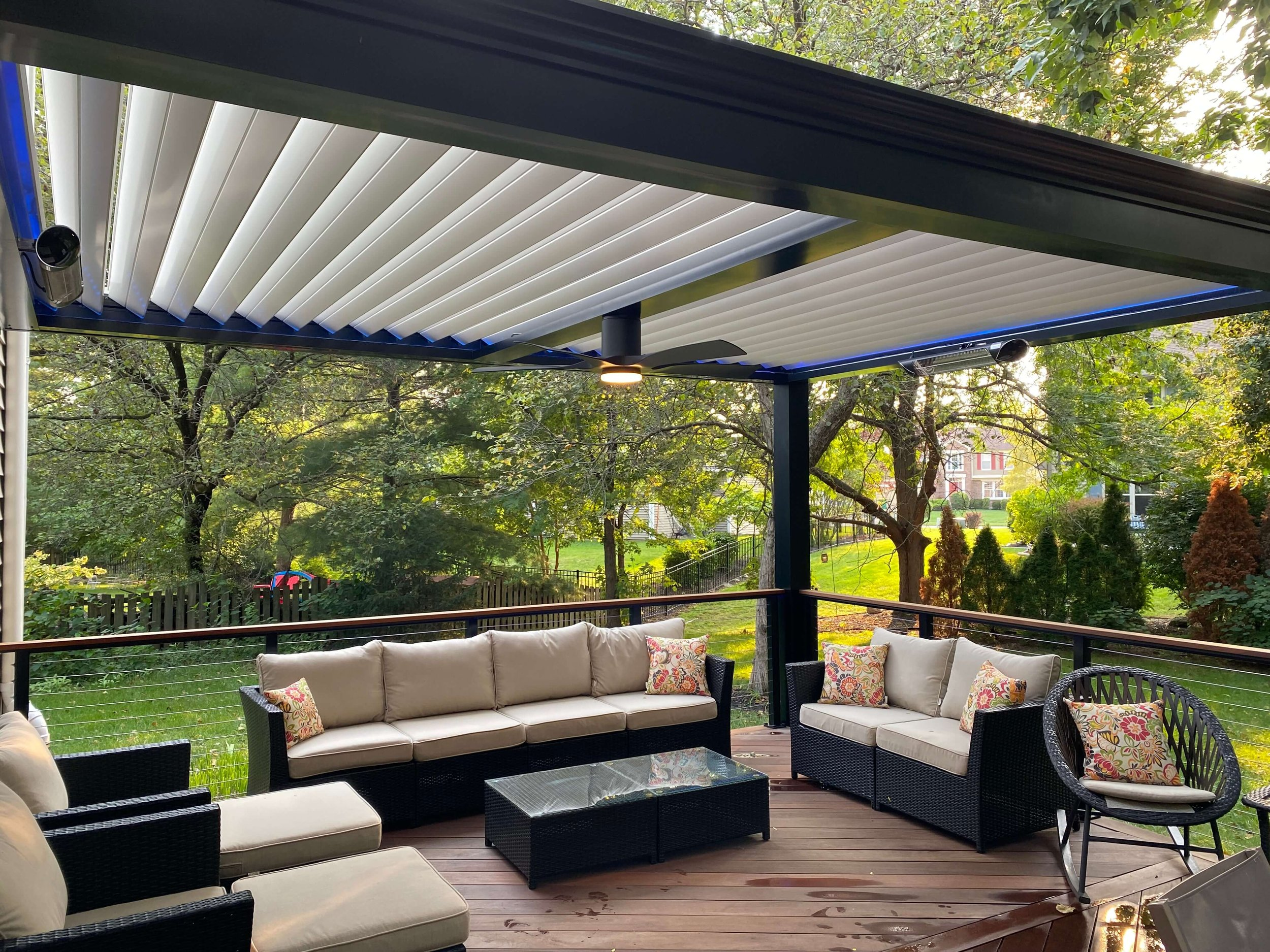 Outdoor furniture for your gazebo can be adequate in whatever you envision. A patio can be completed with an outdoor kitchen, dining area, living area, or whatever is preferred for what you are looking for.
This is your picture to paint exactly as you would like it. Imagine yourself sitting out in the morning enjoying coffee with shade protection from motorized louvers, or imagine yourself with loved ones or guests in the heat of summer enjoying watermelon with the louvers open to give light. This is for whatever your preference is as it is your project to create however you would like it.
Current Price For DIY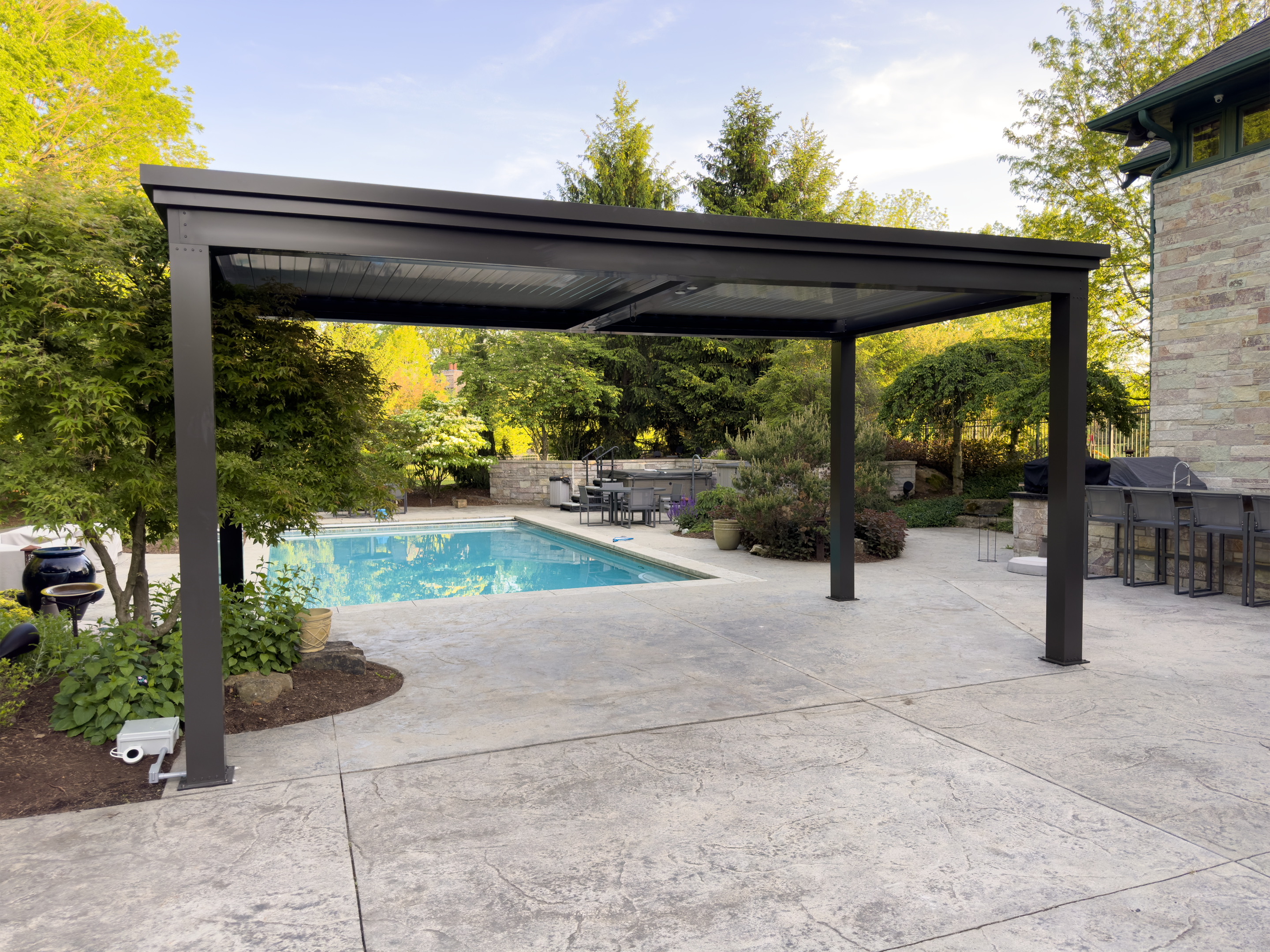 The current price for DIY materials often is viewed as one of the greatest deals for many homeowners. It provides essentially the exact same materials for 1/3 the price, this price can be saved through sweat equity or the hiring of a local contractor or friend.
This lower price can allow for many homeowners to create the exact reality that they envision. It can provide the room to save money and further add other luxurious like water features or landscaping or anything else to create exactly what you want in your project.
Backyard Seating With Style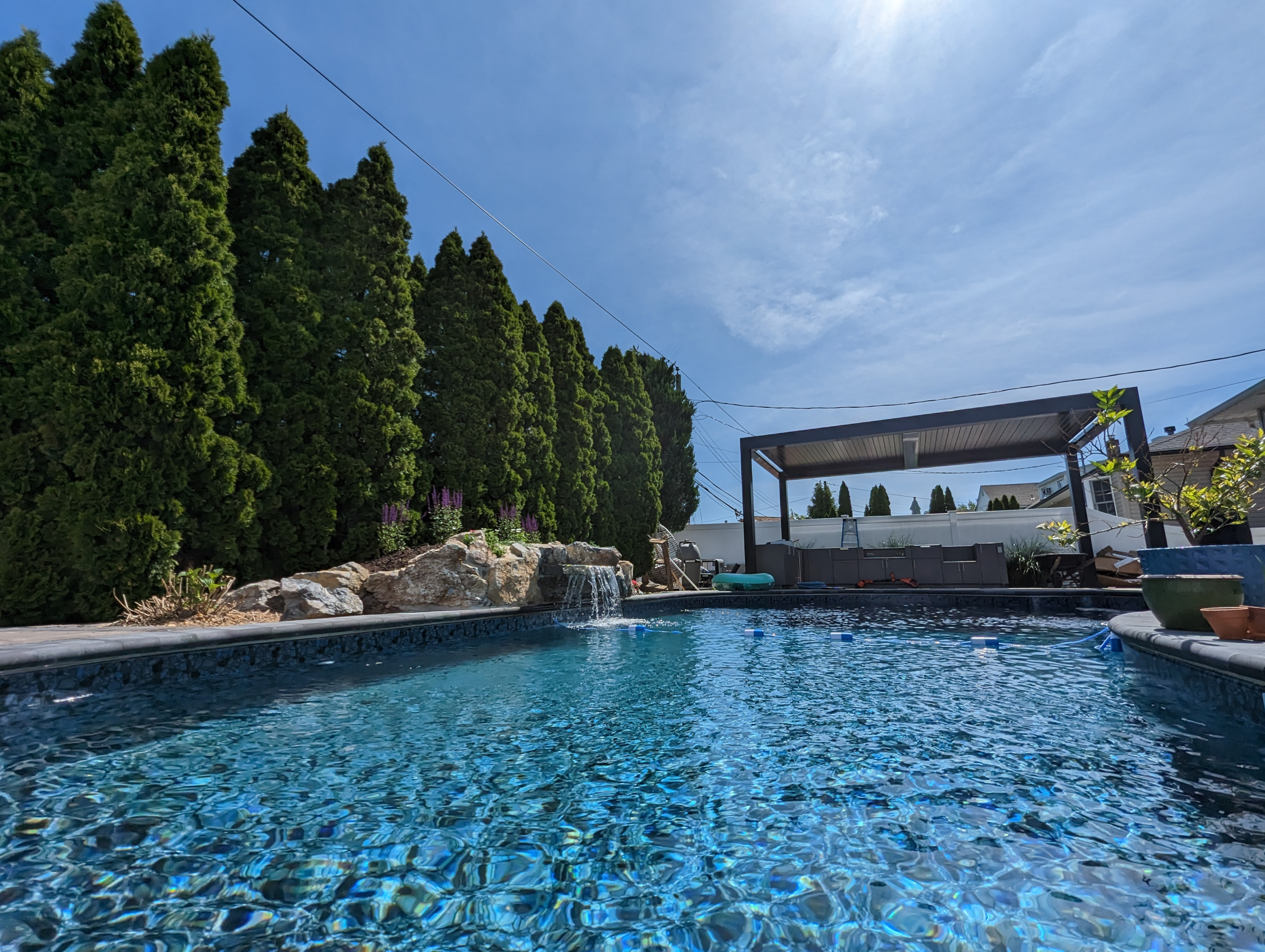 Backyard seating with style can be similar to what is shown in the photos above. To create a nice shade structure in your yard wether by a pool or simply in the yard to then allow for a great view of your backyard experience from your home.
This form of seating can take patios to the next level and increase your current price of your home as well as provide protection for any weather. This can allow versatility for whatever purpose or events you envision with your project to meet your needs.