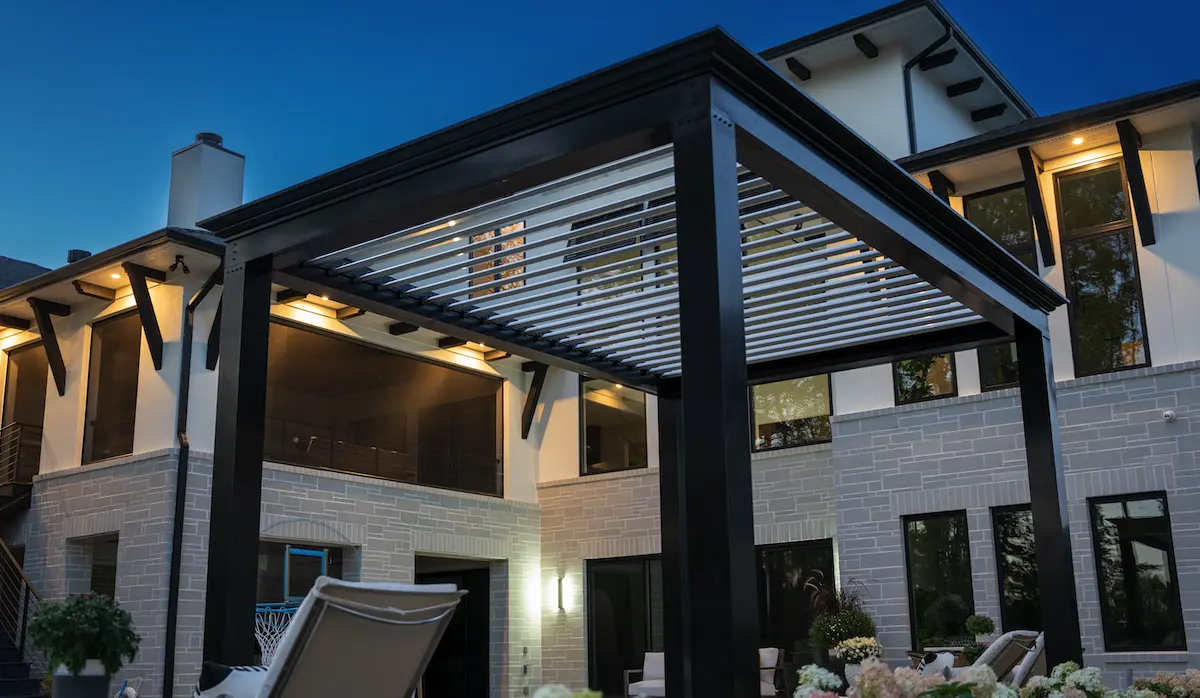 Listen to Article
Introduction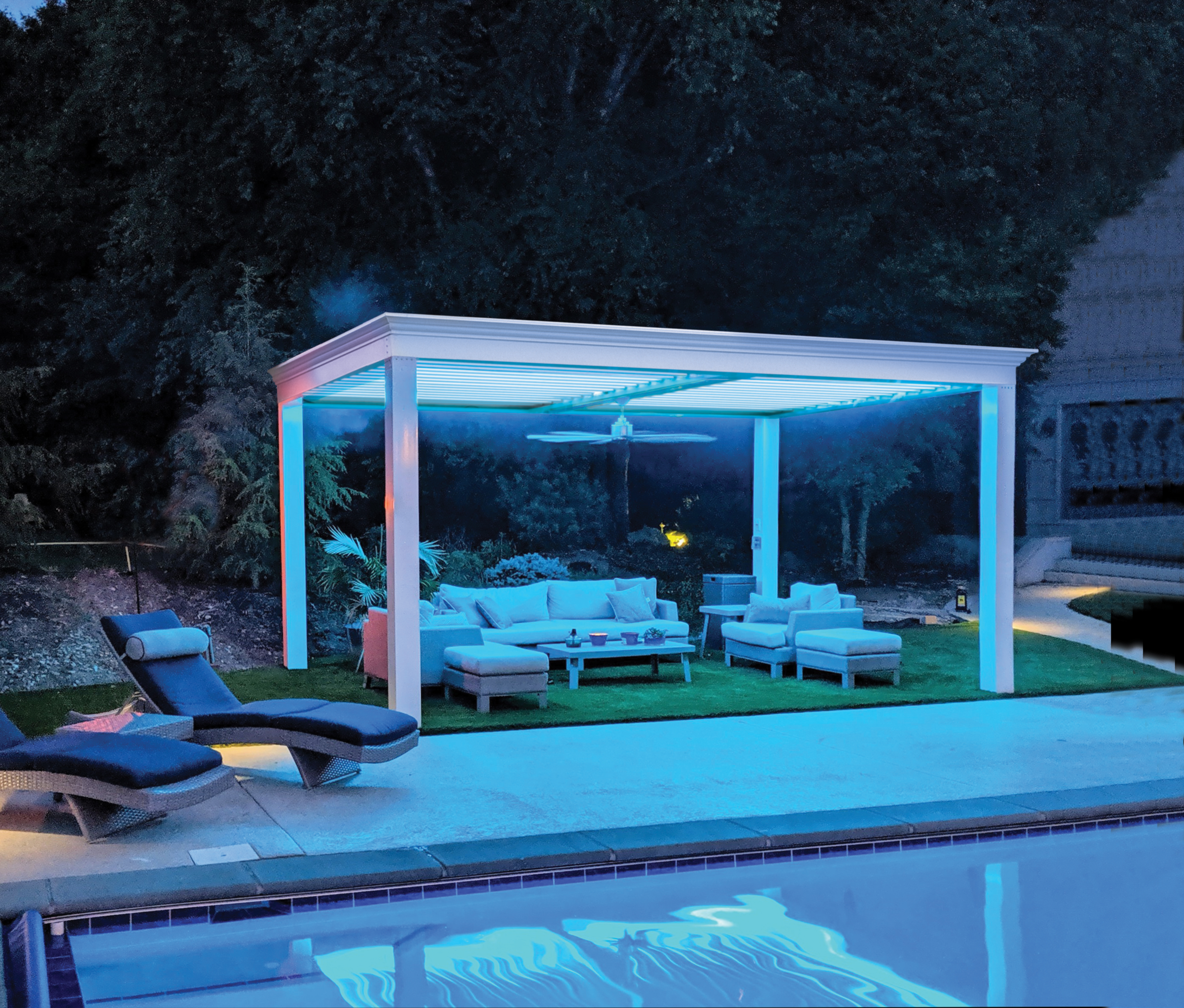 If a louvered roof system or louvered pergola is worth it is ultimately a personal decision. Some good rules of thumb to make sure you get the best return on your investment is the following. If a louvered pergola is worth it is, YES, if you meet the following criteria:
Unless you need a HIGHLY custom version of a louvered pergola system, don't pay more than $30,000 all in. You can get a standardized motorized louvered pergola kit for less than $15,000.
The difference for many of the louvered patio roof system options on the market, is that the louvered roofs available at the really low end of price, tend to be pretty week. They generally have are a manual system as well, that needs a crank rod.
If you are looking for the best louvered roof kit for your outdoor space, and need to make sure you get a great value and return on investment for the louvered patio covers out there, we've got the best guide for you.
Advantages of a Louvered Roof System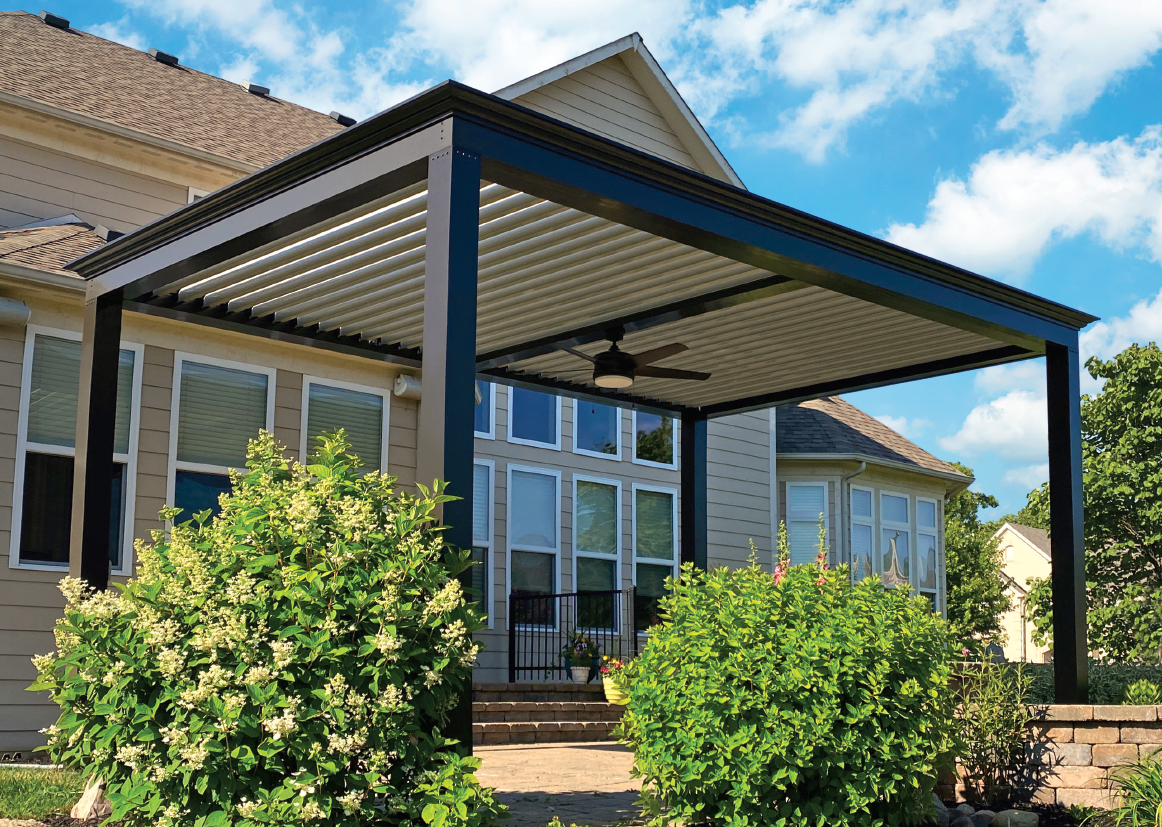 The motorized louvered pergola roof systems are the hottest product on the market at the moment. They take a beautiful pergola, and then modify it, to be weather resistant, and rust resistant.
A free standing pergola is a great way to improve your outdoor space, and with motorized pergolas, you can use a remote control to control the shade in your outdoor living room. The problem is that smart pergola cost can get out of control.
Additionally, having a beautiful outdoor seating area with a louvered roof, you will see an increase in property value compared to a home without any kind of shade option. A DIY louvered pergola kit is a great way to achieve all of these goals.
Factors to consider before purchasing a louvered pergola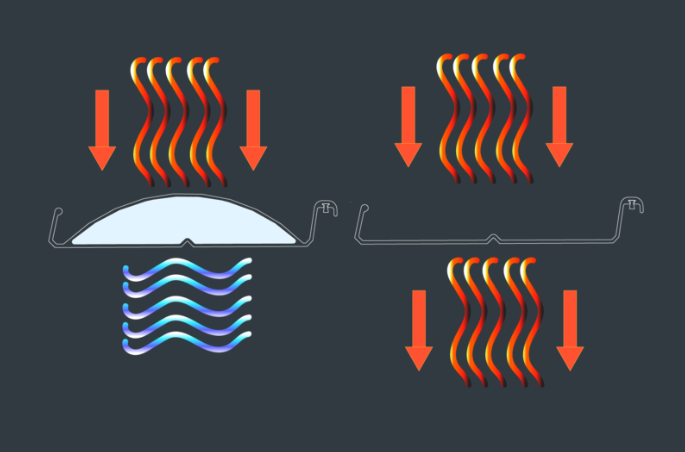 When looking for a great motorized pergola for your outdoor living space, you will want to take into account motorized pergola cost. This is the most important factor for most customers when they look at shade for modern homes.
On top of the price, many will also look at how the pergola can handle strong winds and inclement weather. You may also want to make sure that yearly maintenance isn't too strenuous, with is a big concern with traditional pergola options.
Pricing for Louvered Roof Systems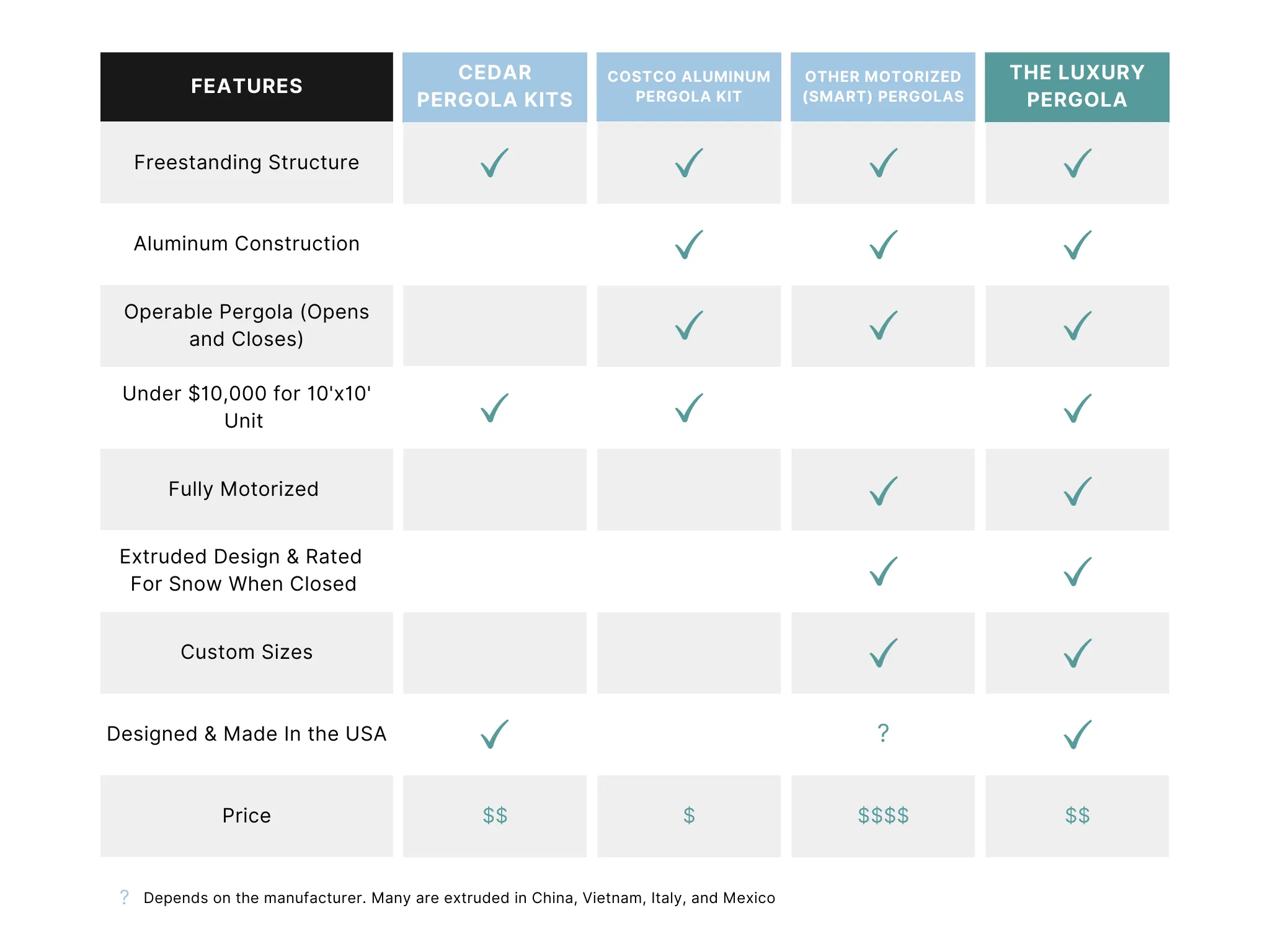 The pricing for an aluminum louvered roof is a huge concern. If you were to try to get the Struxure pergola cost for a 12'x16' pergola, you may be surprised to find you're spending well over $45,000 when all is said and done. This is a RIDICULOUS proposal.
You can get full shade and protection from persistent rain for the same size (and a stronger unit) with a Luxury Pergola Kit. A smart louvered pergola is a good option if you want to pay a premium for a HIGHLY CUSTOMIZED project.
For most people, this isn't needed for a standard deck, however. Almost everyone can fit a kit roof system in their backyard and get fantastic extra space for their house.
Is it Weather Resistant and What Are Capabilities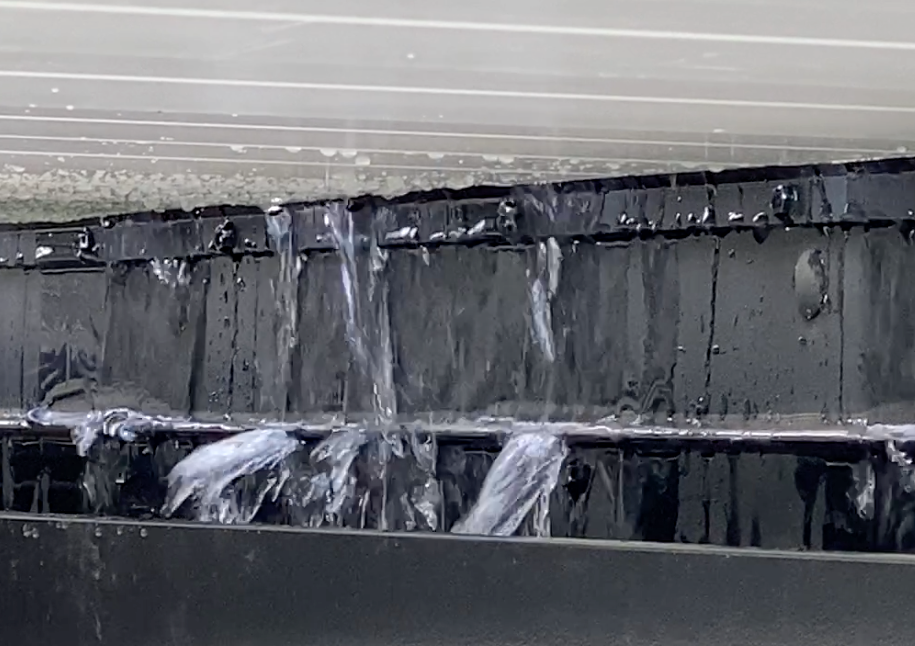 The next biggest factor in finding the best aluminum louvered pergola is how well it handles rain and wind. If you want a louvered patio cover that maximized your time outdoors, make sure your product is made of aluminum.
If you have wood or plastic, you will have a product that either needs persistent maintenance and care, or the product may have sun rot. For your house, the cost of the cheaper units, ends up not working out well when you figure out how much maintenance is needed for your system.
Installed, the weather may destroy the product. Persistent rain can cause rot in the pergola and roof slats. A rotting pergola can definitely ruin that fresh air you were looking for. That patio cover needs to stand up to wind and weather, which louvered pergola roof systems tend to do.
Alternatives to a louvered pergola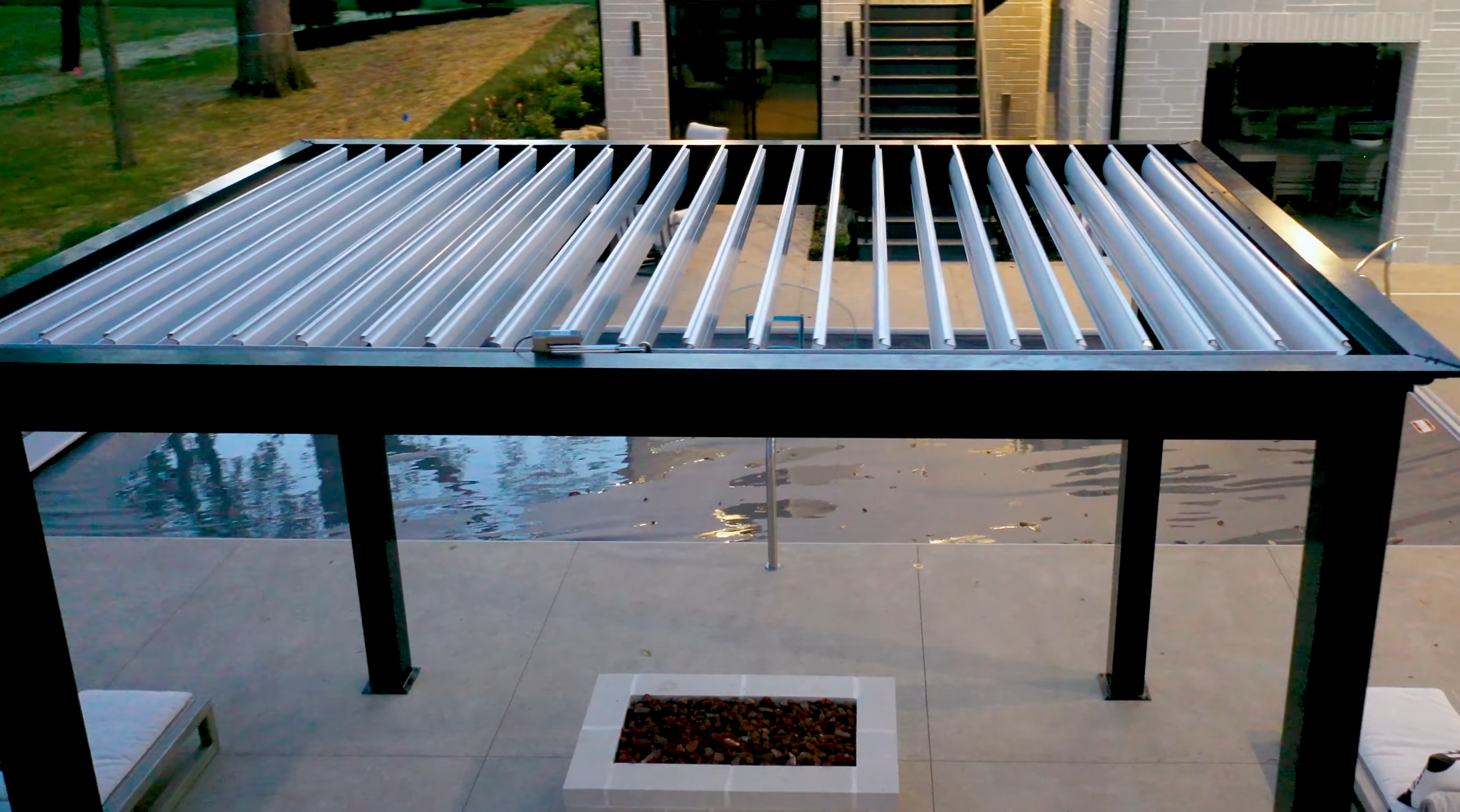 Are you looking for alternatives to a louvered pergola for your outdoor space? Here are a few options to consider:
Traditional pergola: A traditional pergola is a type of outdoor structure that consists of vertical columns supporting a series of horizontal beams. Unlike a louvered pergola, a traditional pergola does not have adjustable slats, but it can still provide some shade and create an attractive focal point in your yard.

Gazebo: A gazebo is a freestanding structure with a roof and open sides, typically found in gardens or other outdoor spaces. Gazebos can provide a shaded area for relaxation or entertaining, and they can be made from a variety of materials such as wood, metal, or vinyl.

Patio cover: A patio cover is a roof-like structure that is attached to the side of a house or other building. It provides shade and protection from the elements, and can be made from a range of materials including wood, aluminum, or vinyl.

Awning: An awning is a type of overhead covering that is attached to the exterior of a building. It provides shade and protection from the sun and rain, and can be made from a variety of materials such as canvas, vinyl, or aluminum.
No matter which option you choose, be sure to consider the size and layout of your outdoor space, as well as your budget and personal style. With a little research and planning, you can find the perfect alternative to a louvered pergola for your home.
Conclusion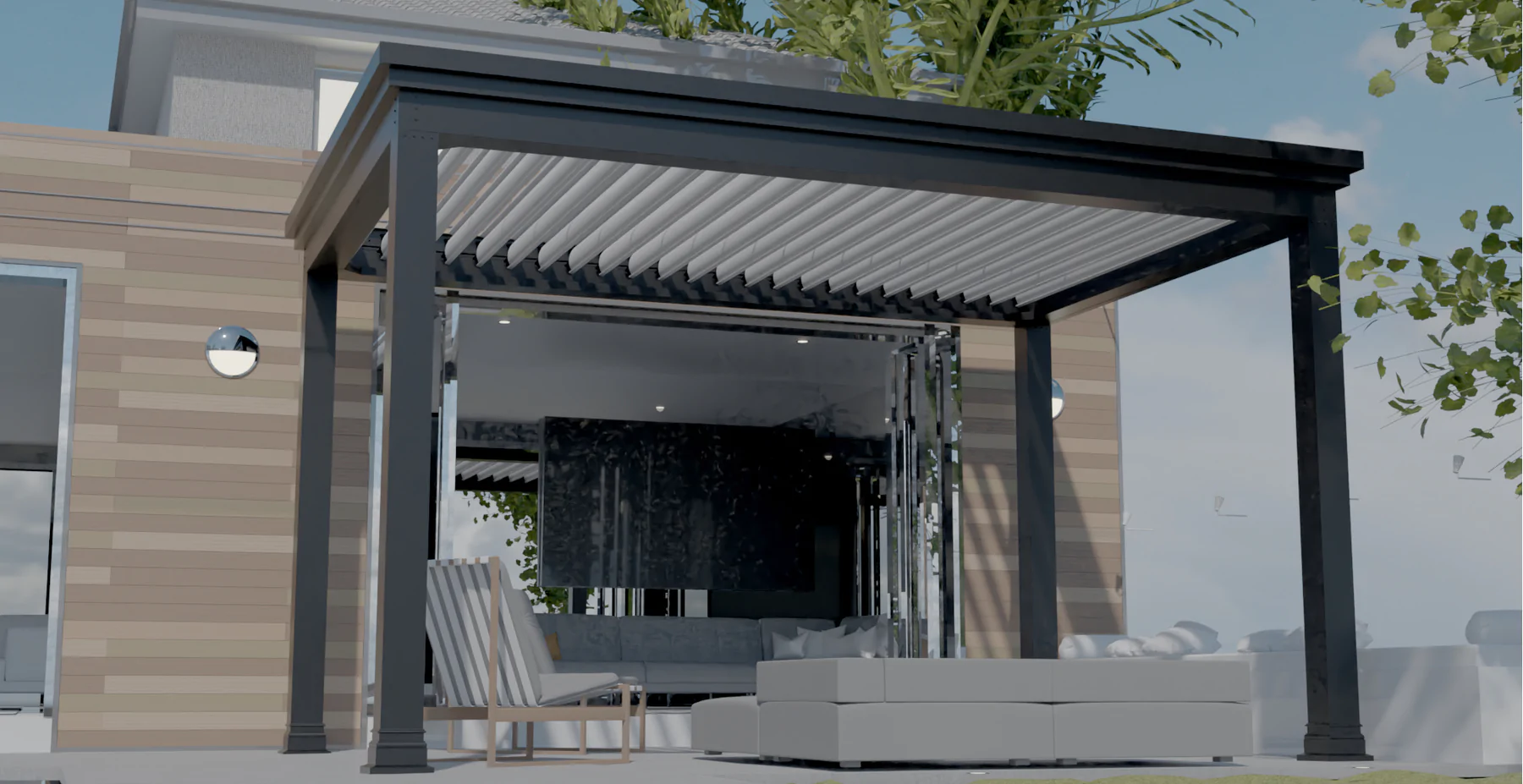 In short the pros and cons of louvered roofs or louvered pergolas is the following:
Pro Louvered Roof System
Incredibly resistant to weather habits of your area

Remote options for rotating louvers

Easy Installation on DIY options

Rain and wind resistant

User friendly design and construction
Con Louvered Roof System
Can be expensive

Not perfect for every backyard

Pricier than traditional pergolas
Recommendation on if a Louvered Roof/Pergola is worth it
If you have the disposable income, a DIY louvered roof system is the BEST return on investment in your outdoor space possible. The style is accessible for everyone, and installation is easy.
The problem is that if you get an expensive custom pergola, you may not get the same kind of returns on investment, despite the reduced sunlight in the space, may not make your deck as appealing for real estate.