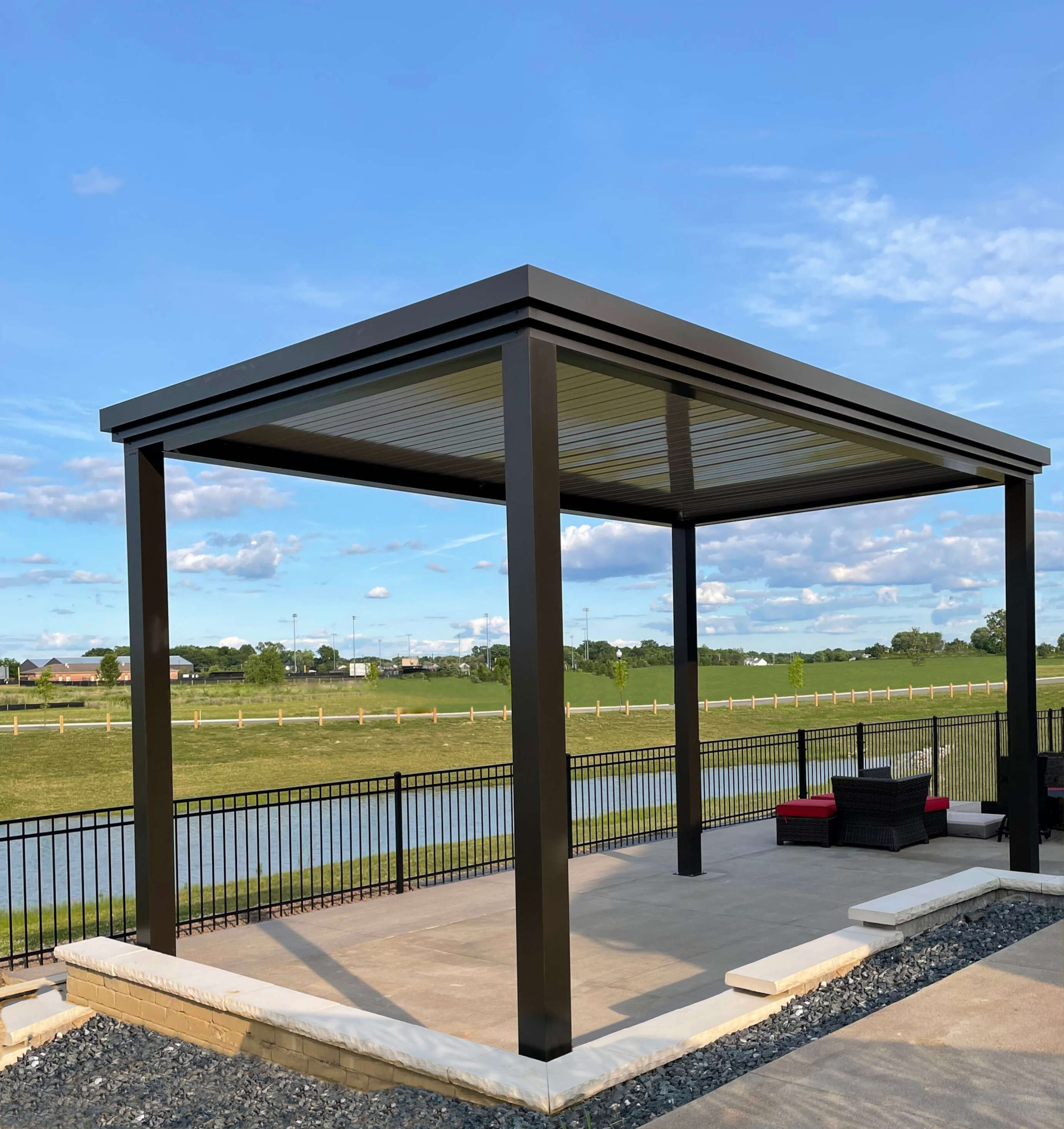 Interested in expanding your outdoor space with your own pergola? Keep reading for an in depth review of a modern pergola and how it can enhance your space to make it better than it was before. A modern pergola will bring an air of sophistication, elegance, and functionality.
Table of Contents
What is a Modern Pergola?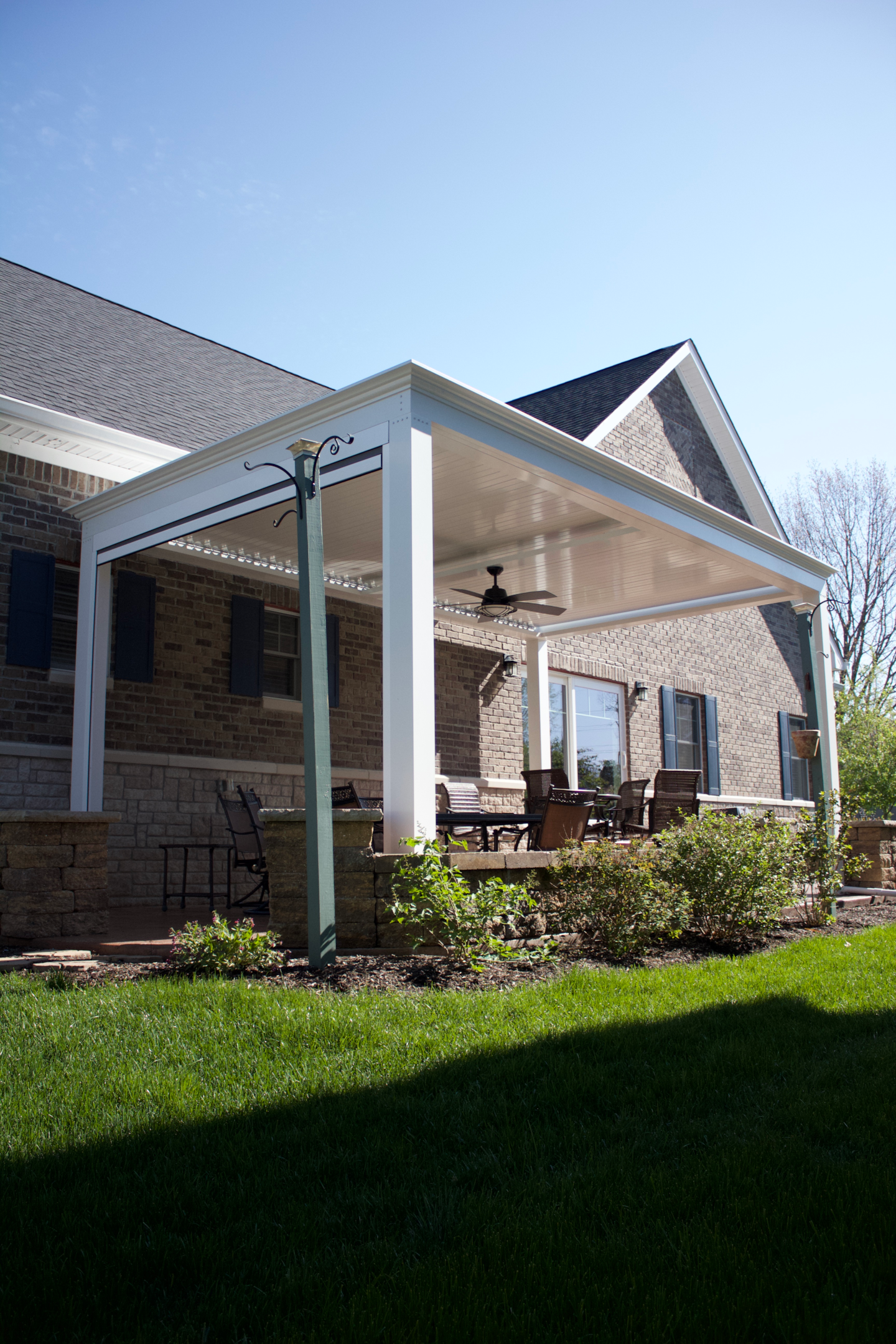 A pergola is a structure that is supported with vertical posts and a roof. There are usually two different types of pergolas: a freestanding pergola and an attached pergola. Either way, a pergola will define your outdoor space beautifully, and will give you a backyard of your dreams.
What Differentiates a Modern Pergola?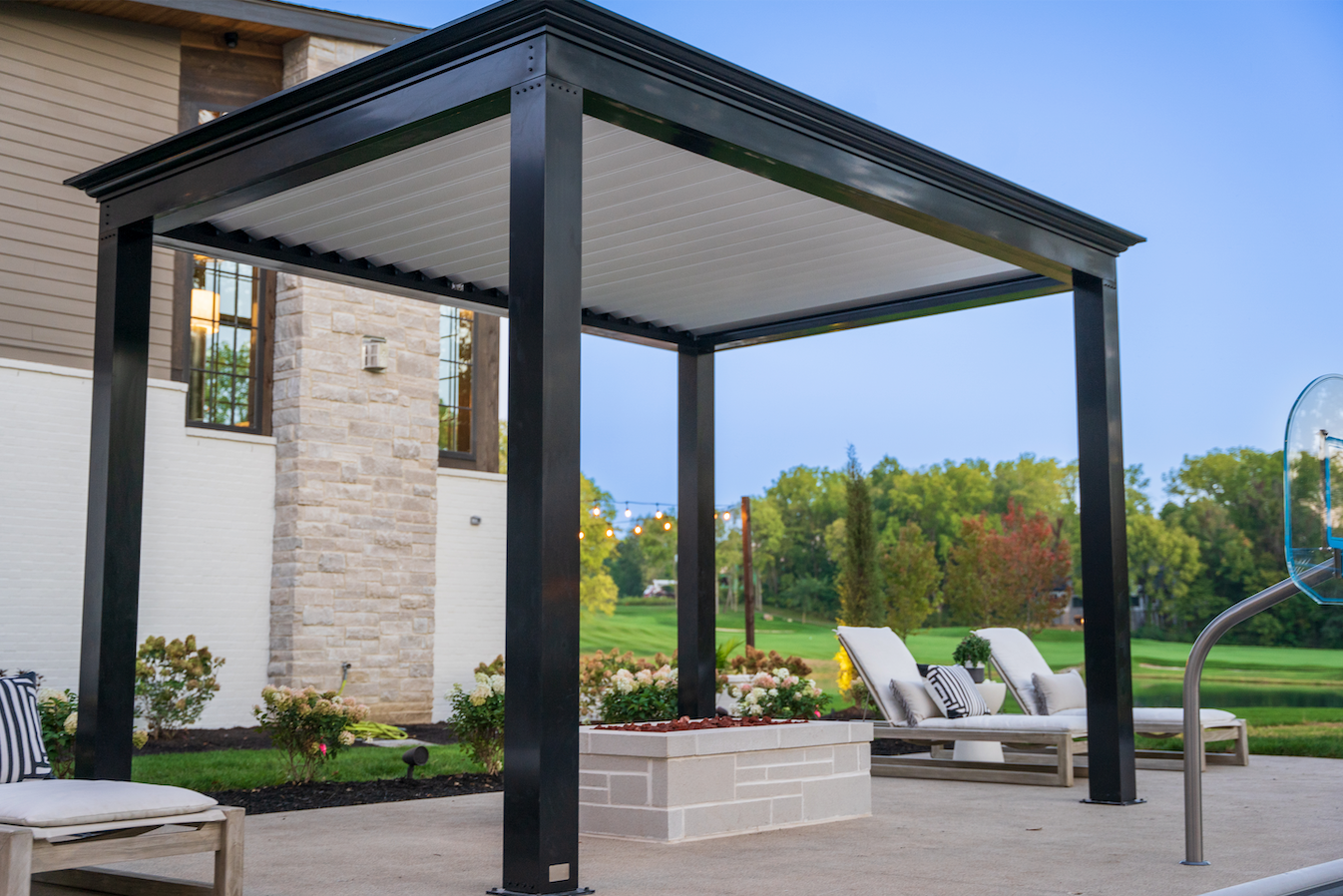 Pergolas have been around for centuries, with the earliest record of one being from 1400 BC. You can find a lot of different options for modern pergolas, whether that be wood, vinyl, or aluminum. While you can find pergolas from many different places, The Luxury Pergola offers a new level of modern, because their pergola has a louvered roof. They also offer DIY pergola kits which allow the process of getting a pergola to be more accessible for people.
Louvered Roof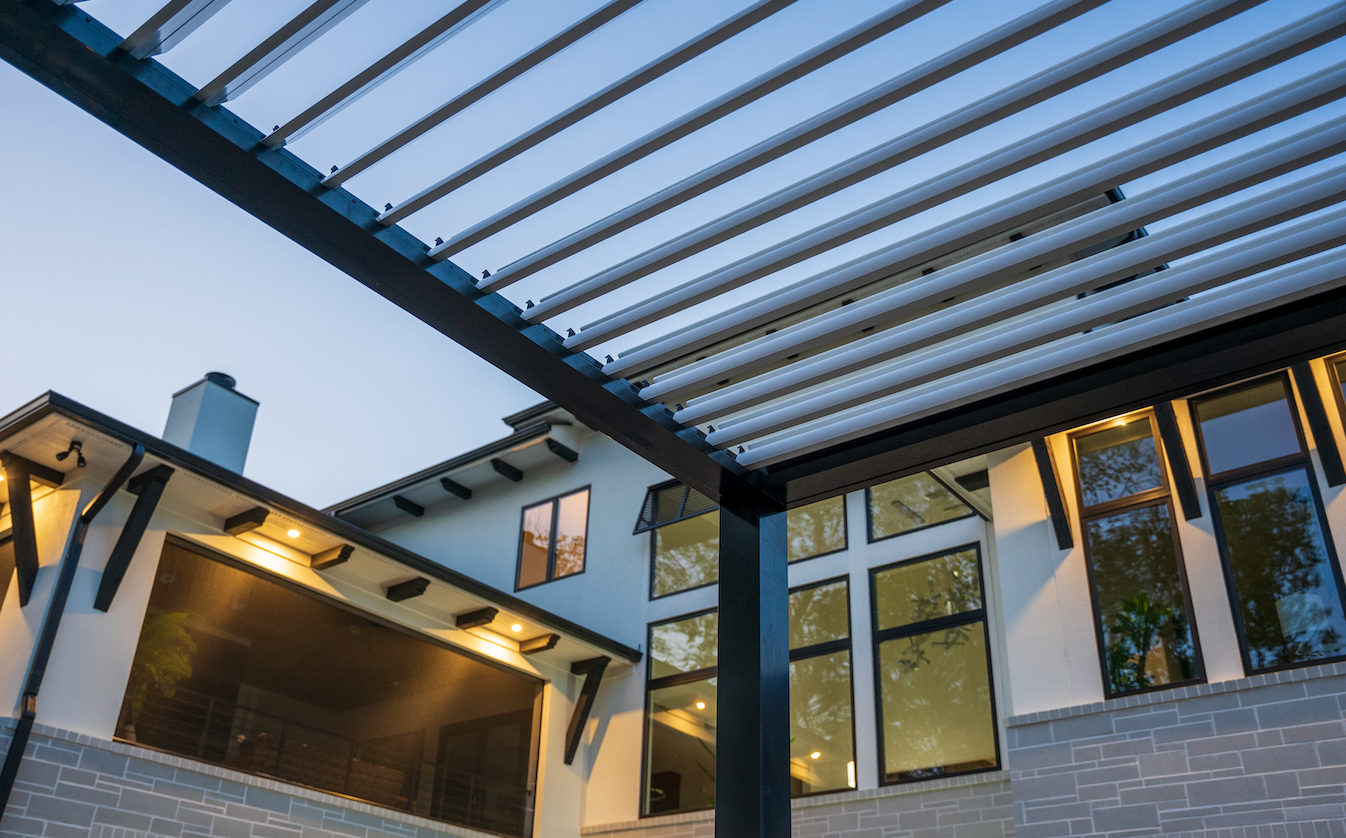 A louvered roof is one that allows the louvers on the pergola to open and close. The Luxury Pergola offers a motorized louvered roof, so at the click of a button, you get to control how much sunlight or more shade if you want. This gives you the option to be covered from the sun or enjoy the heat.
The louvers are pergola features that provide you personal freedom to adapt your structure to the summer weather. Seeking shade or protection from rain? Simply close the louvers at the click of a button and create an oasis with your pergola.
Designing Your Own Pergola: Enhance Your Outdoor Space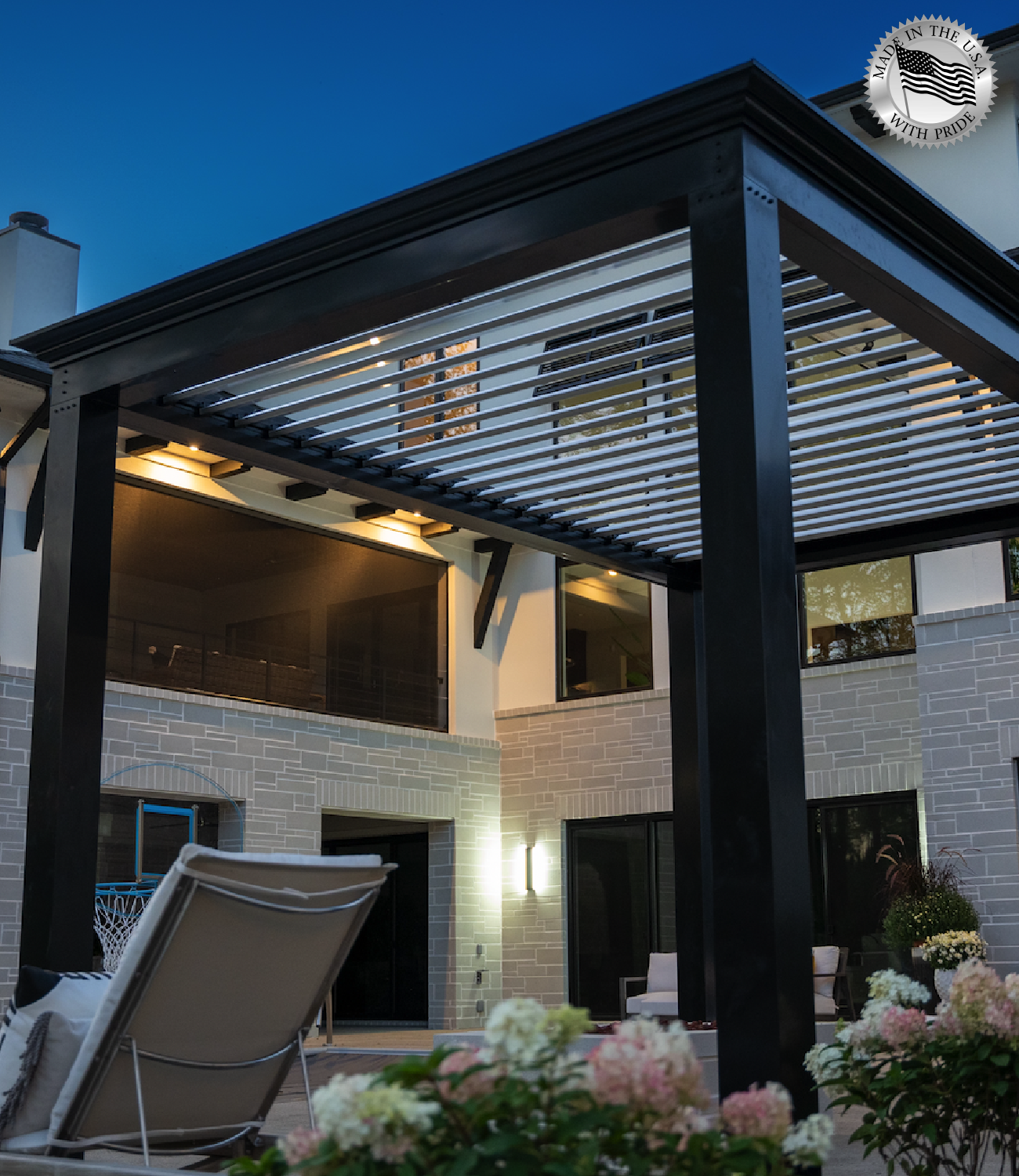 A modern pergola will enhance your outdoor space to becoming the focal point of your space. You will have a defined space in your backyard that will allow you to create whatever your heart desires. You can turn the space into a culinary retreat, stylish entertaining space, or a cozy outdoor sanctuary.
Outdoor Kitchen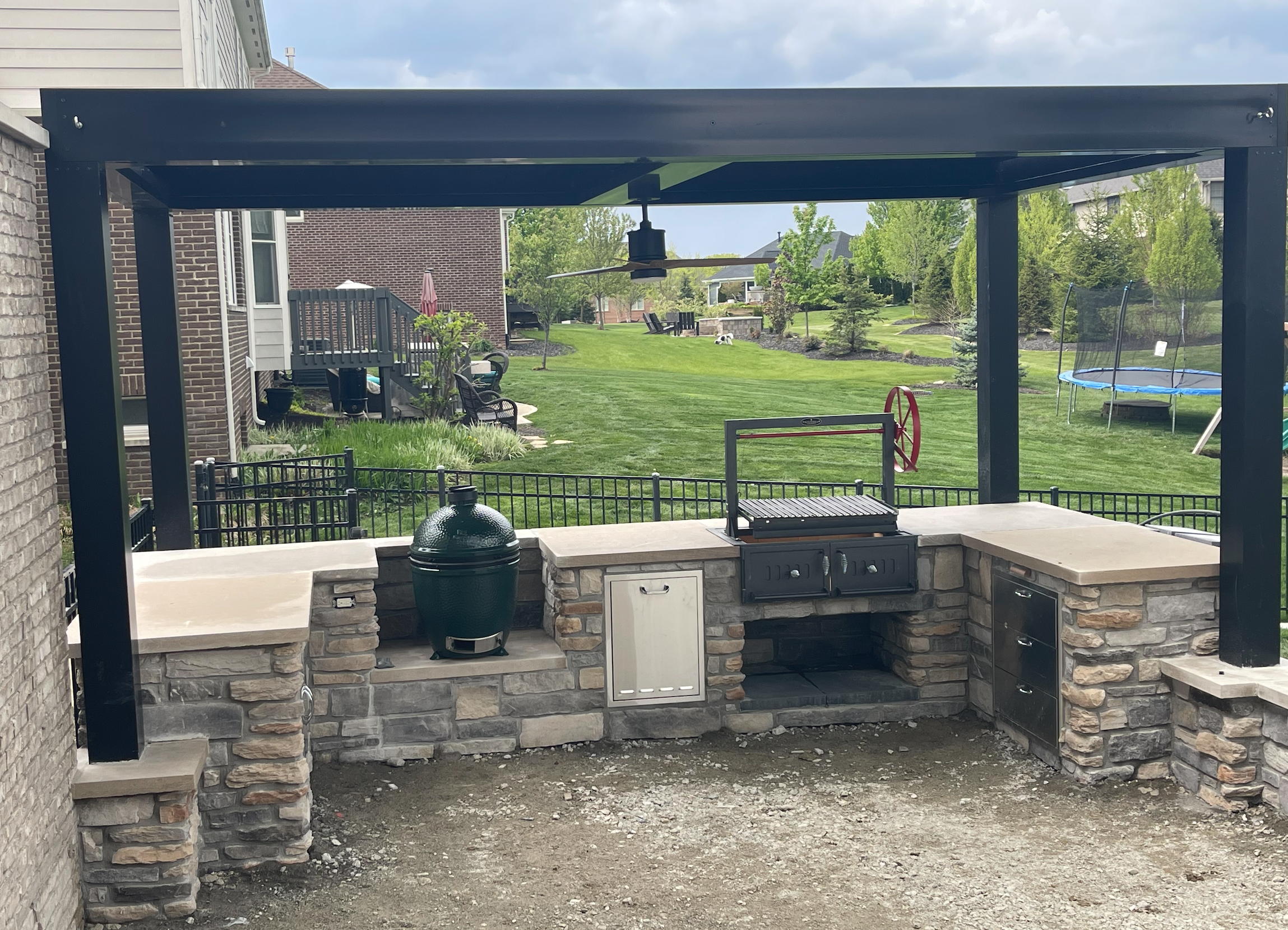 If your passion is cooking, combine that with your love of fresh air and being outside. A modern pergola is the perfect solution to allow you to not only designate an area outdoors for your cooking needs, but also give you a space that is safe and secure, so that you can be outside rain or shine. You can draw inspiration from one of our customers themselves who decided to take their space and turn it into a culinary oasis. There will be a perfect amount of space that will give you the freedom to eat, cook, enjoy, and relax all in one space.
Entertaining Space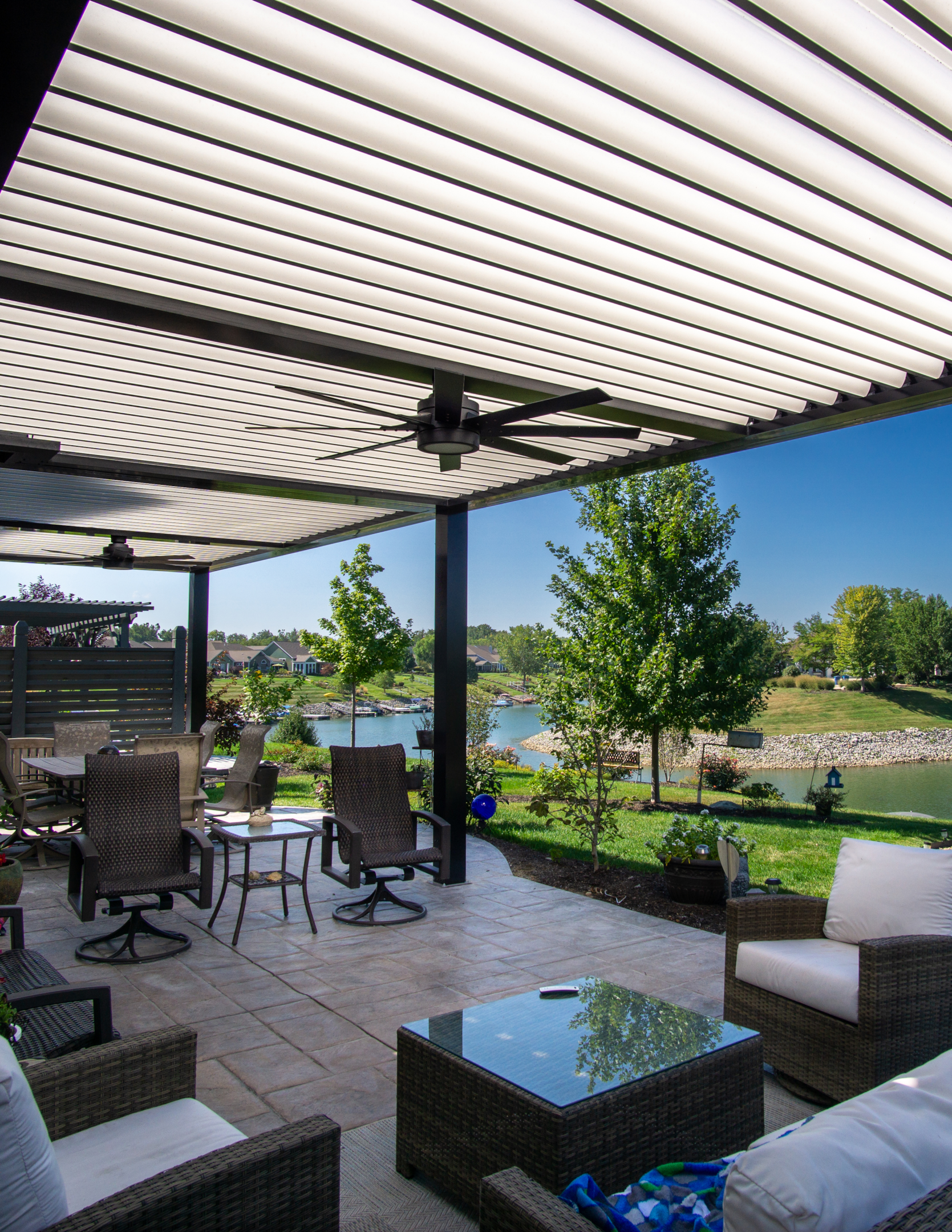 When hosting people, especially in the warmer seasons, staying inside can feel restricting. With a beautiful pergola in your backyard, your hosting style will improve quite a bit. Regardless of the weather, everyone will want to spend quality time with you and your modern pergola. The open-air setting provides plenty of space to create lasting memories.
Enhancing your outdoor space can be pretty simple if that's how you want it. Some easy ideas of how to spice up your area are to add outdoor decor, potted plants, planter boxes, climbing plants, plant hangers, and ambient lights. Adding the right outdoor furniture is another great addition to elevate the aesthetics of your modern pergola design.
Outdoor Sanctuary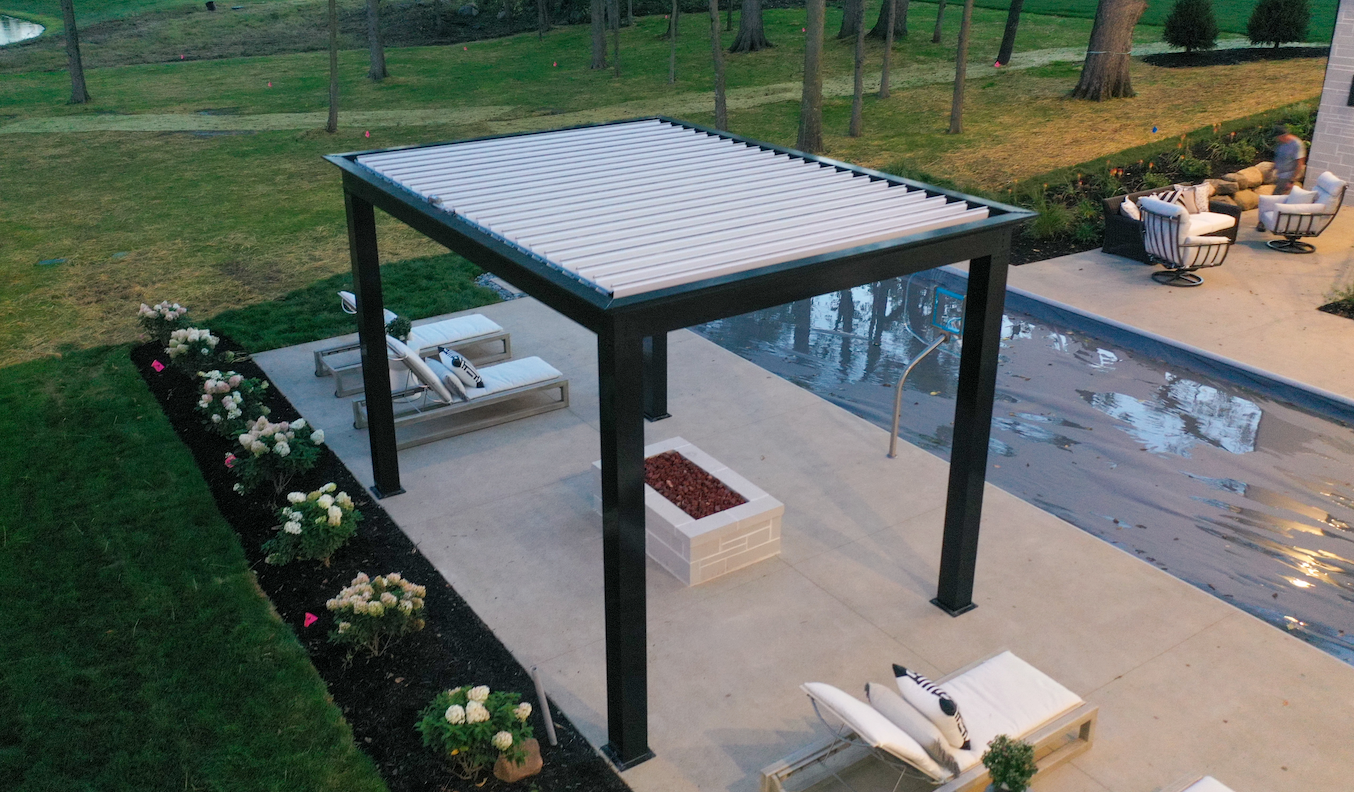 If you're a part of the lucky population who owns a pool or hot tub, adding a modern pergola is the perfect solution to allow you to transform your backyard. With a strong frame and materials used, your patio/backyard will be remodeled into the space of your dreams.
You can add a fire pit under your pergola to make your space the best it can be. With the immaculate shade provided, your house will be the modern oasis you've always wanted.
DIY Pergola Kits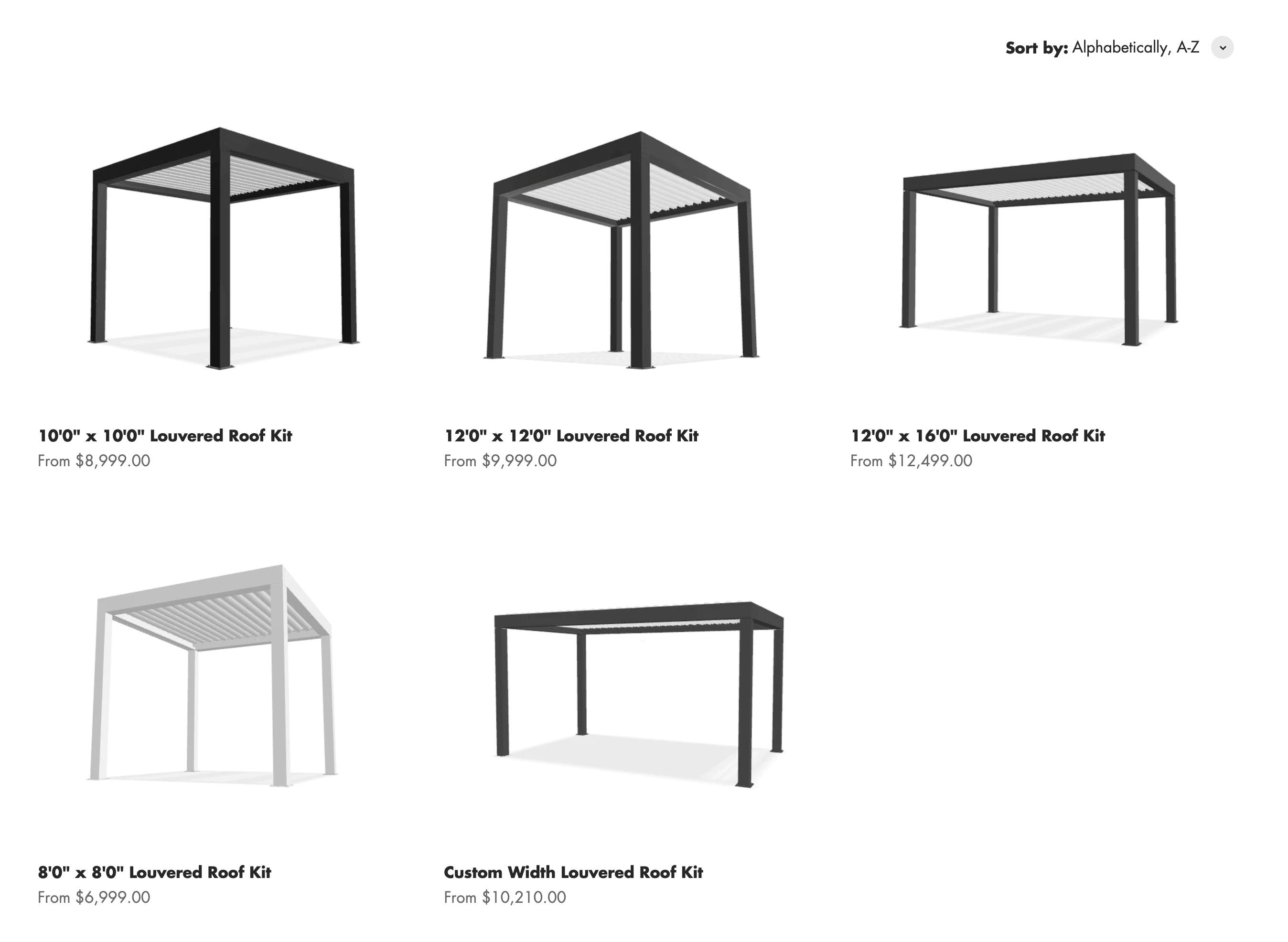 Wondering where to start on your journey to have your own modern pergola in your space? Look no further than The Luxury Pergola. With their innovative louver design and DIY kits, there's no other option for you.
What is a DIY Pergola Kit?
A DIY Pergola kit is something that gives you an option to build a pergola by yourself, and cutting out middlemen that can charge you higher for materials and installation. The Luxury Pergola sends out all the details and materials you need, including step by step instructions to make all things about the install easier on you.
Customization Options
With The Luxury Pergola, you get to choose the pergola that fits your space and your needs perfectly. There are 3 color options for the pergola posts itself, with 4 louver colors that you can mix and match. These colors include white, black, bronze, and stone. They also offer over 30 sizes for an individual pergola. If you have a bigger are to cover and none of those sizes seem right, make sure to check out the Super Pergola - an option that may offer a better fit your space.
The Luxury Pergola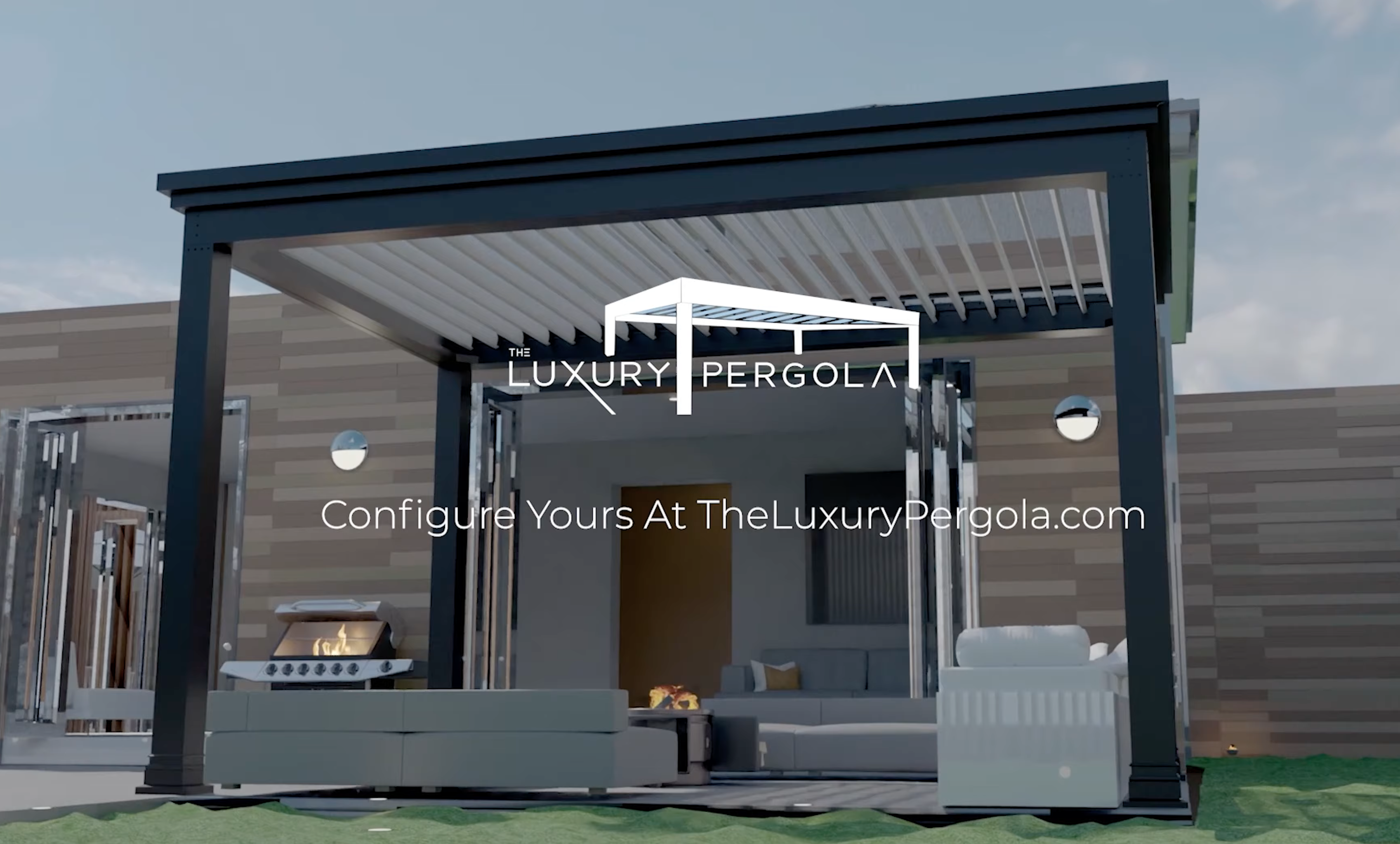 The Luxury Pergola makes everything easier. By giving you an unbeatable price for unmatched quality, you will never doubt your choice for your own pergola. The customization options that are offered make it so that your choices fit your needs. With the step by step directions, your free standing pergola will become the structure to change your yard. Contact us today to get a personal consultation.