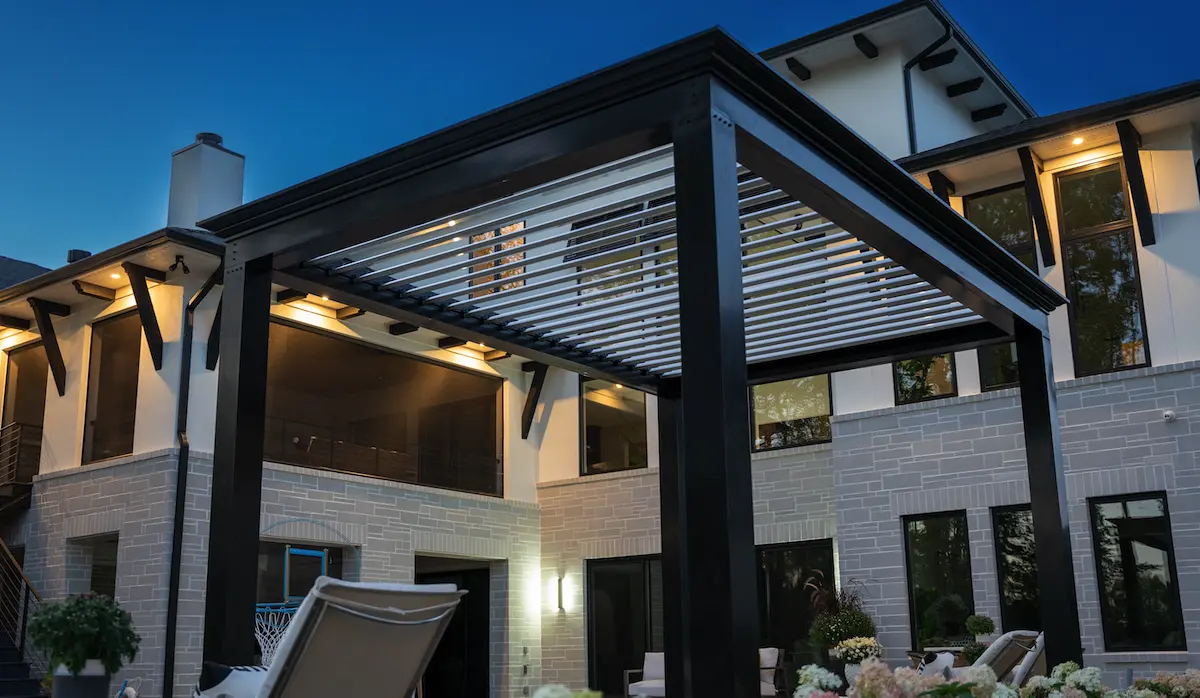 Listen To Audio
Modern Pergolas come in various sizes to fit the shape any homeowner would like to imagine. In this era of backyard luxury, it must be able to fit anywhere from a small hot tub patio all the way to a grand wrap around deck.
With this variance in design ideas customization is important. That is why at the luxury pergola we provide custom size kit options with the savings of DIY price.
What Size Best Fits Your Outdoor Living Space?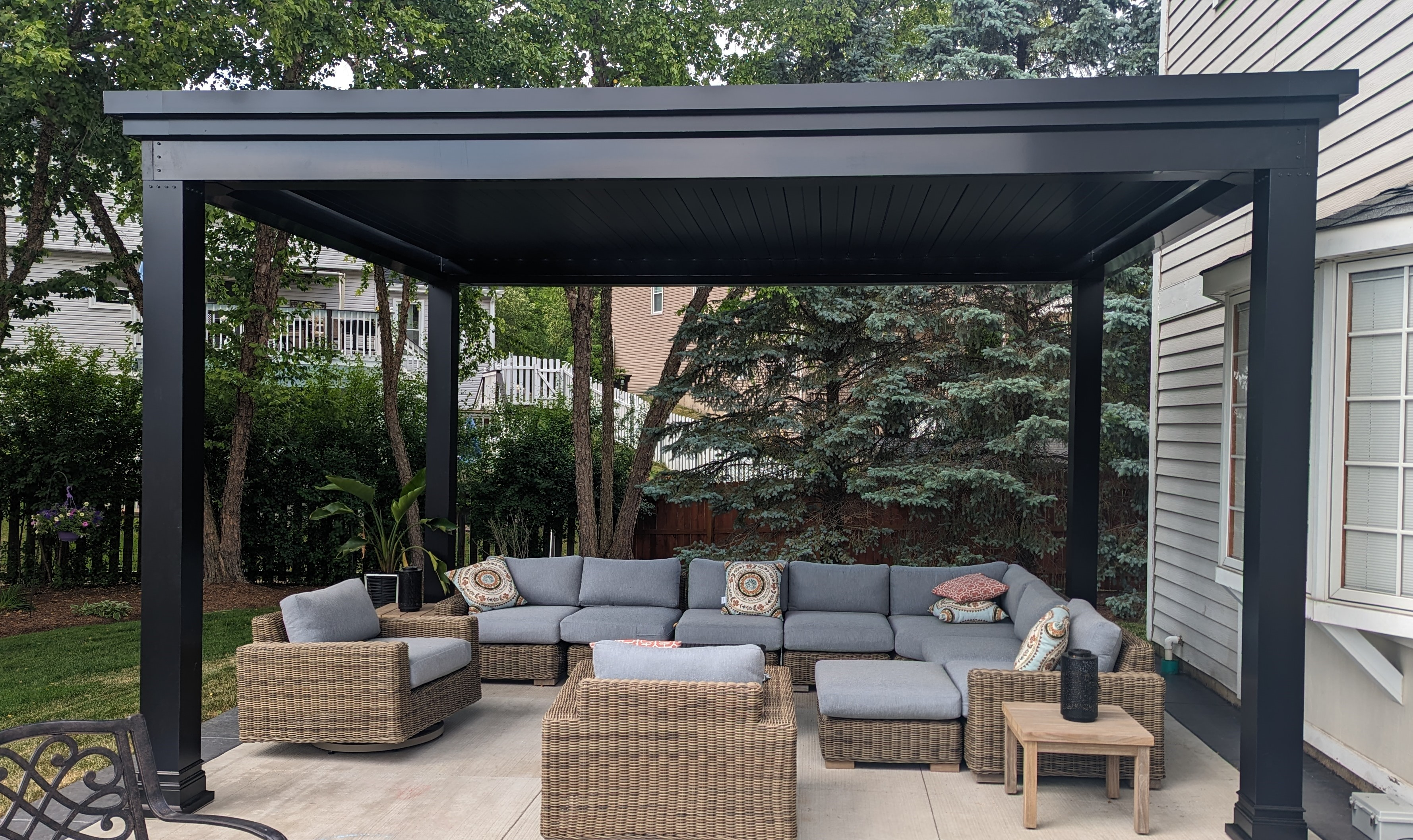 When deciding what fits your outdoor space, you must first look at what you are trying to create. An outdoor living room will be different in size than an outdoor sports bar with a kitchen.
The vision you have will be what dictates what size you are looking for. Anywhere from 8 foot wide to 24 foot wide with lengths of 9 foot al the way to 40 foot provide lots of room in what you are creating.
Freestanding Pergola Vs. Attached Pergola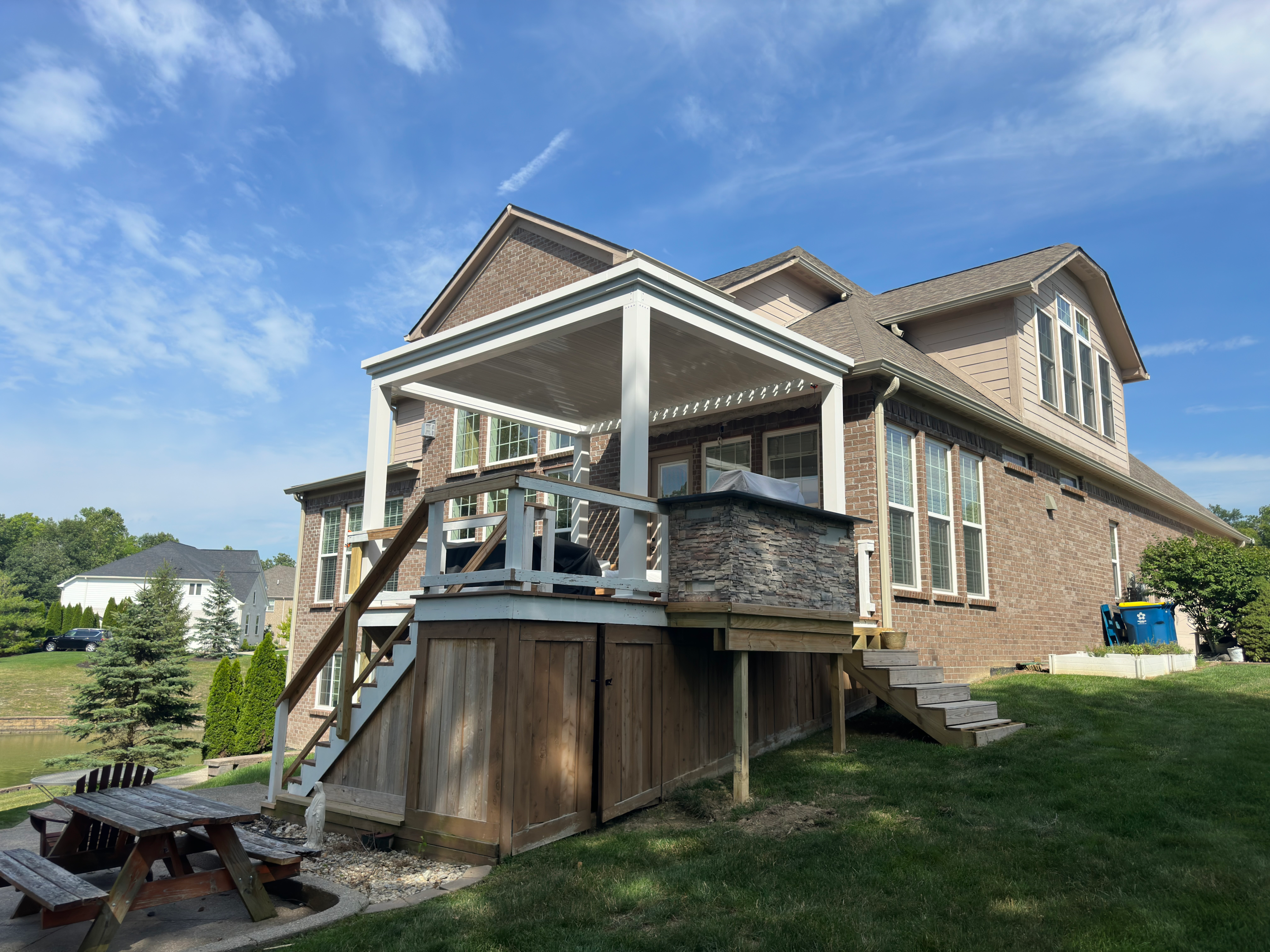 As for a freestanding vs. an attached pergola, it is based upon regards how difficult are you trying to make it for yourself. The customer above put a freestanding kit right up next to his house the same as attached, but without all the complications.
Drilling into your house can cause leaks and rotting in your siding which creates further liability and possibility for errors down the road. Going with the freestanding kit option is the best bet for homeowners that are not a professional craftsman.
Pergola Size Compared To Pergola Dimensions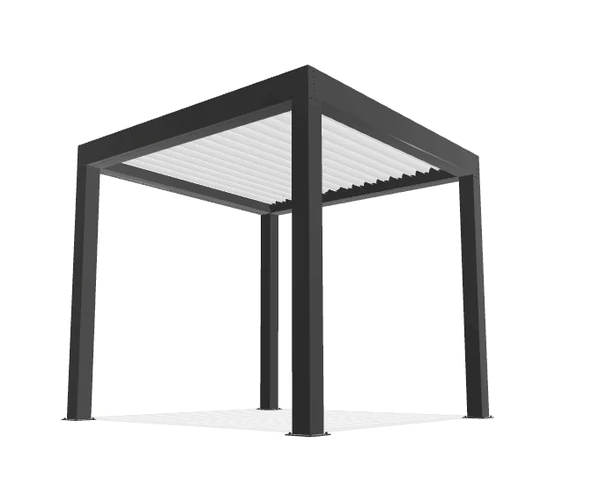 A pergola size is a little bit different than pergola dimensions. You may ask how this is the case. It has to do with the fact that the sizes do not count the size of trim, or the size of the flanges that go across the base.
For example, a 10x12 with extra top trim would be 10'9" as well as 10'3" at the bottom with the base flanges. This same rule applies for the 12' side as well.
How Much Space Extra Is Needed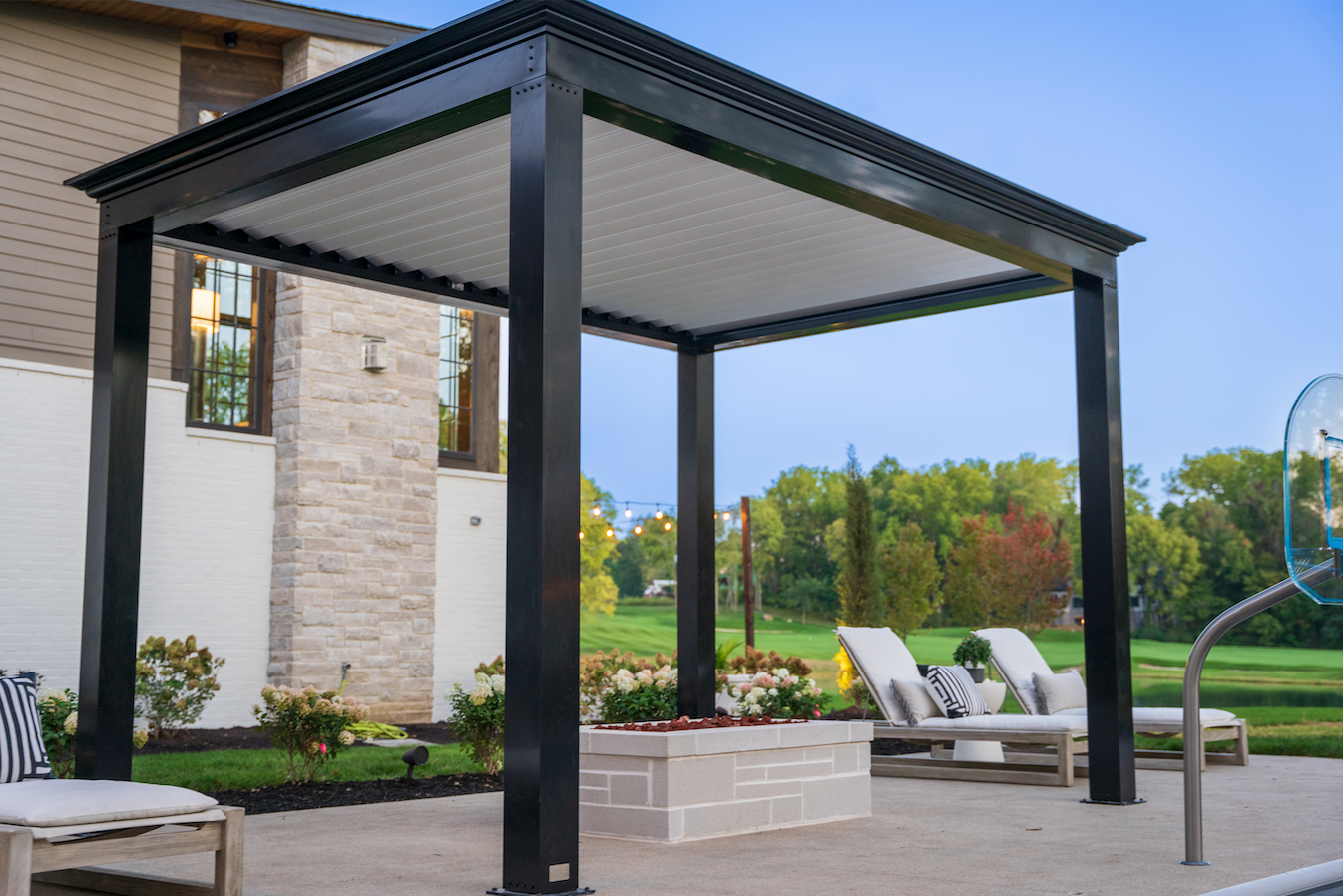 In terms of extra space, just a few inches larger than the actual dimensions of the pergola provide sufficient room to get it installed. You do not need to have feet of room to work with. Even with the installation, a couple inches works to fit tools and assemble your pergola.
Along with that, this creates even more leeway for imagination. Fit a pergola perfectly into inlets on a home that have 3 walls surrounding to create a beautiful year round outdoor space regardless the season. This is your project to create however you like.
Upgrade Your Outdoor Space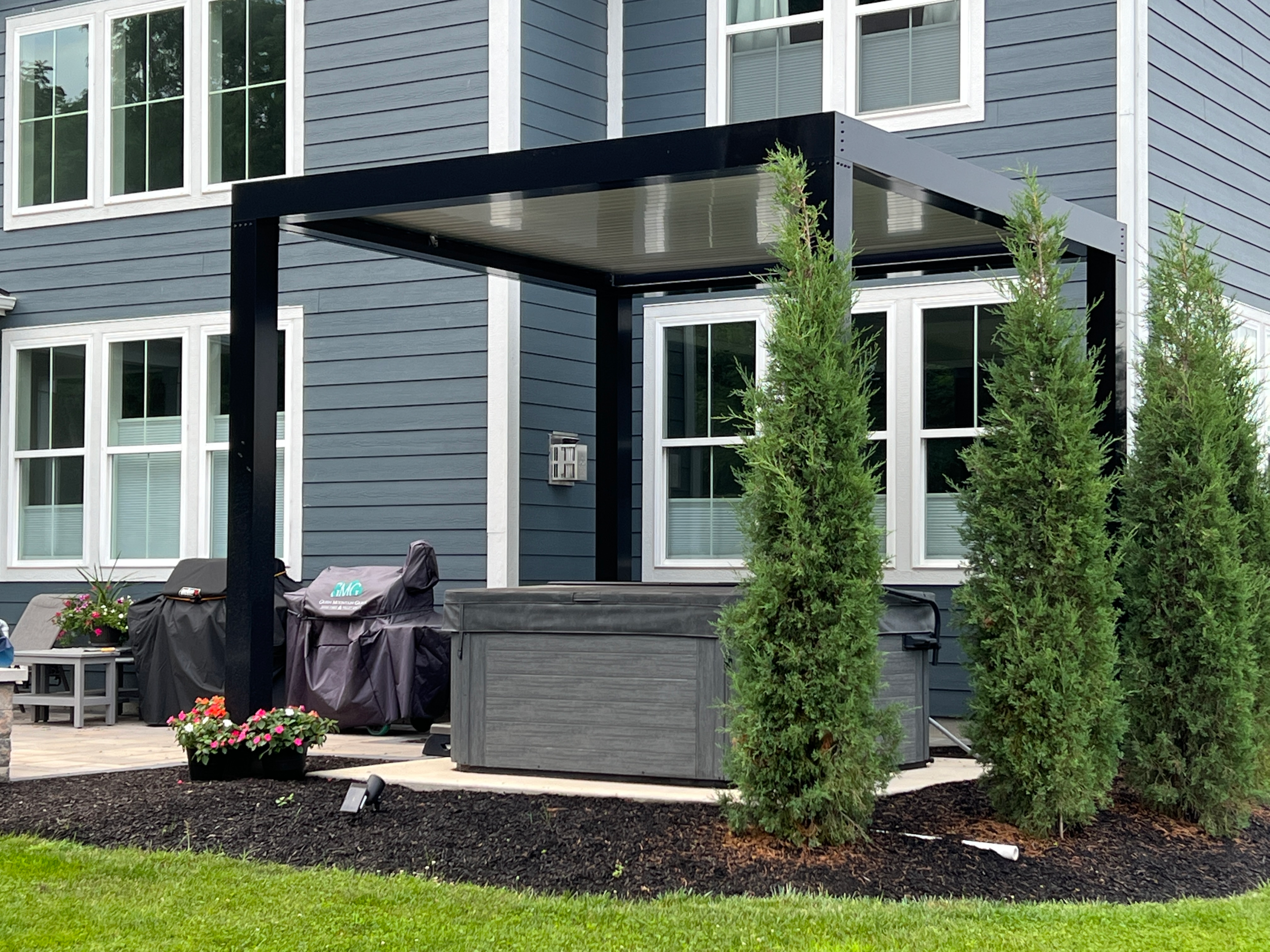 One of the easiest ways to increase longevity of an outdoor feature is by providing a structure that blocks it from weathering elements. That is exactly what this homeowner did for their hot tub.
Protect your outdoor furniture, your outdoor kitchen, your outdoor living space, and more with a shade pergola that can provide sun when you want it, and shade when you need it. This is based around the idea of having louvers that can open and close at the click of a remote button.
Install On An Existing Patio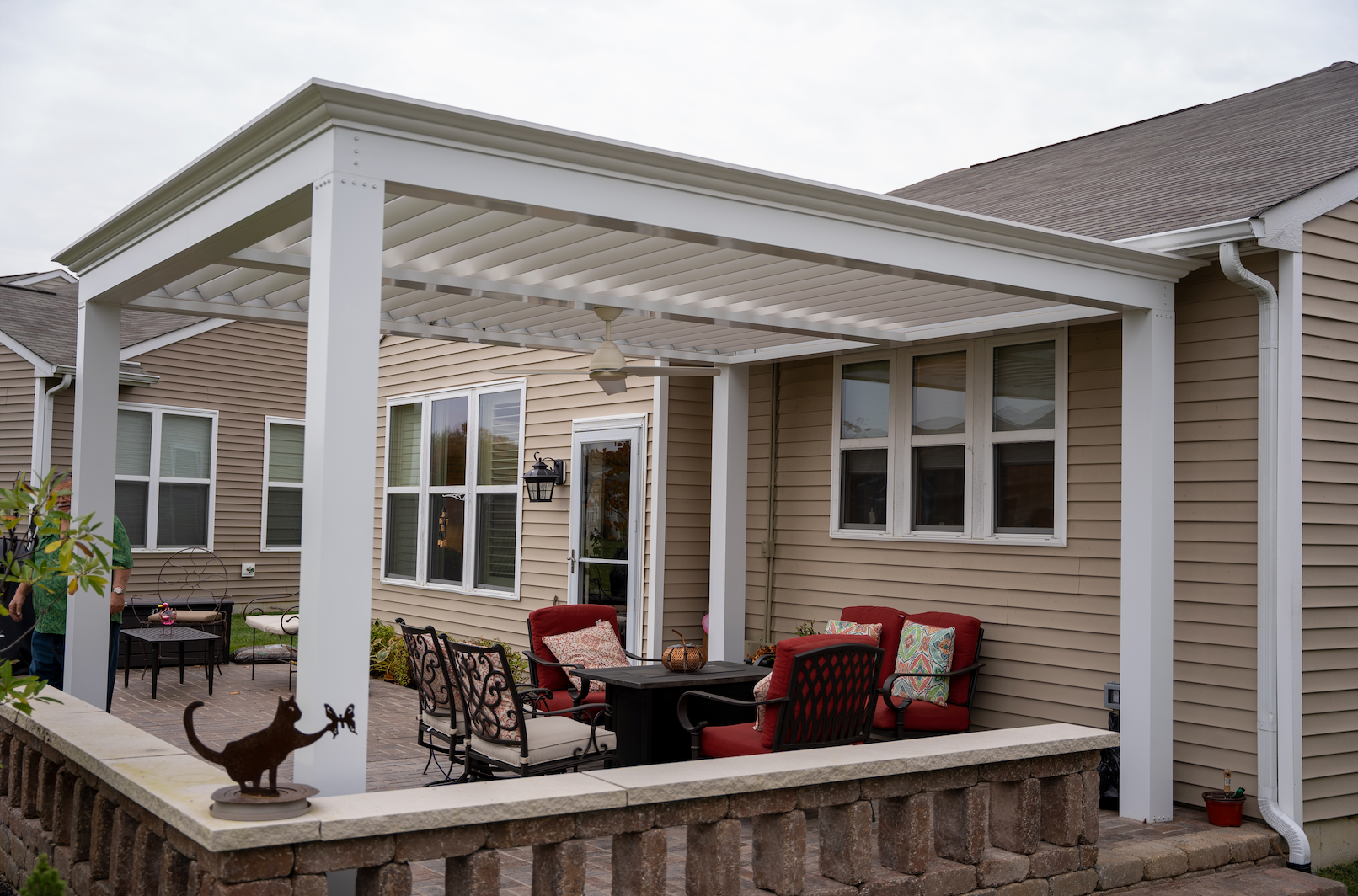 A common question asked is "How do I install my pergola on a patio"
Some Simple Rules To Follow Are:
When installing on a patio pour concrete footings to attach the pergola

Make sure to have 2 inches of space on the footings for leeway around the base

You can add the footings at level or tuck them away as seen above
Install On A Deck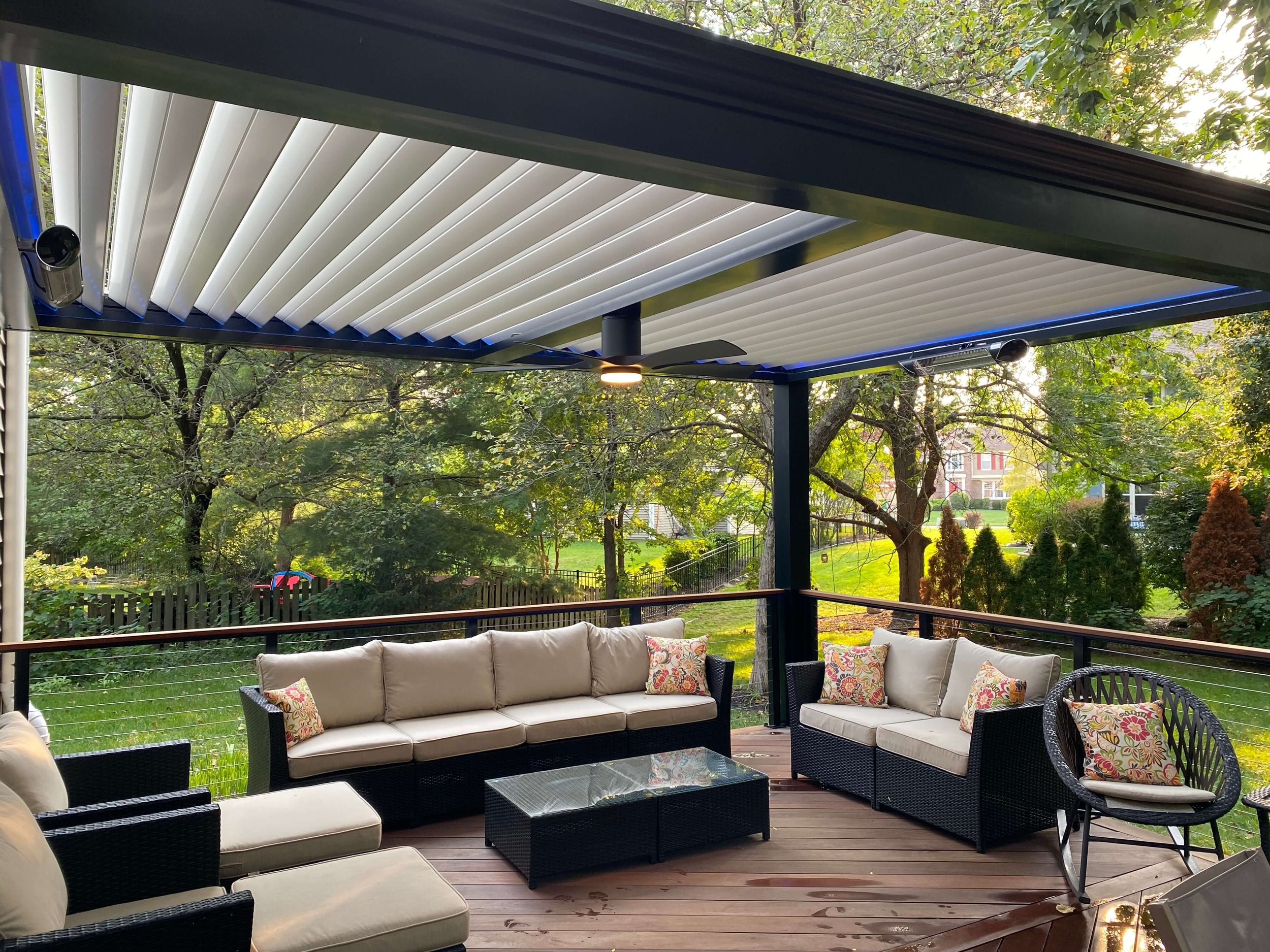 A common question asked is "How do I install my pergola on a deck?"
Some Simple Rules To Follow Are:
Make sure to attach the post base to the floor joists

Build it exactly like you would on a slab

When drilling use high quality screws to go in wood
Install On A Slab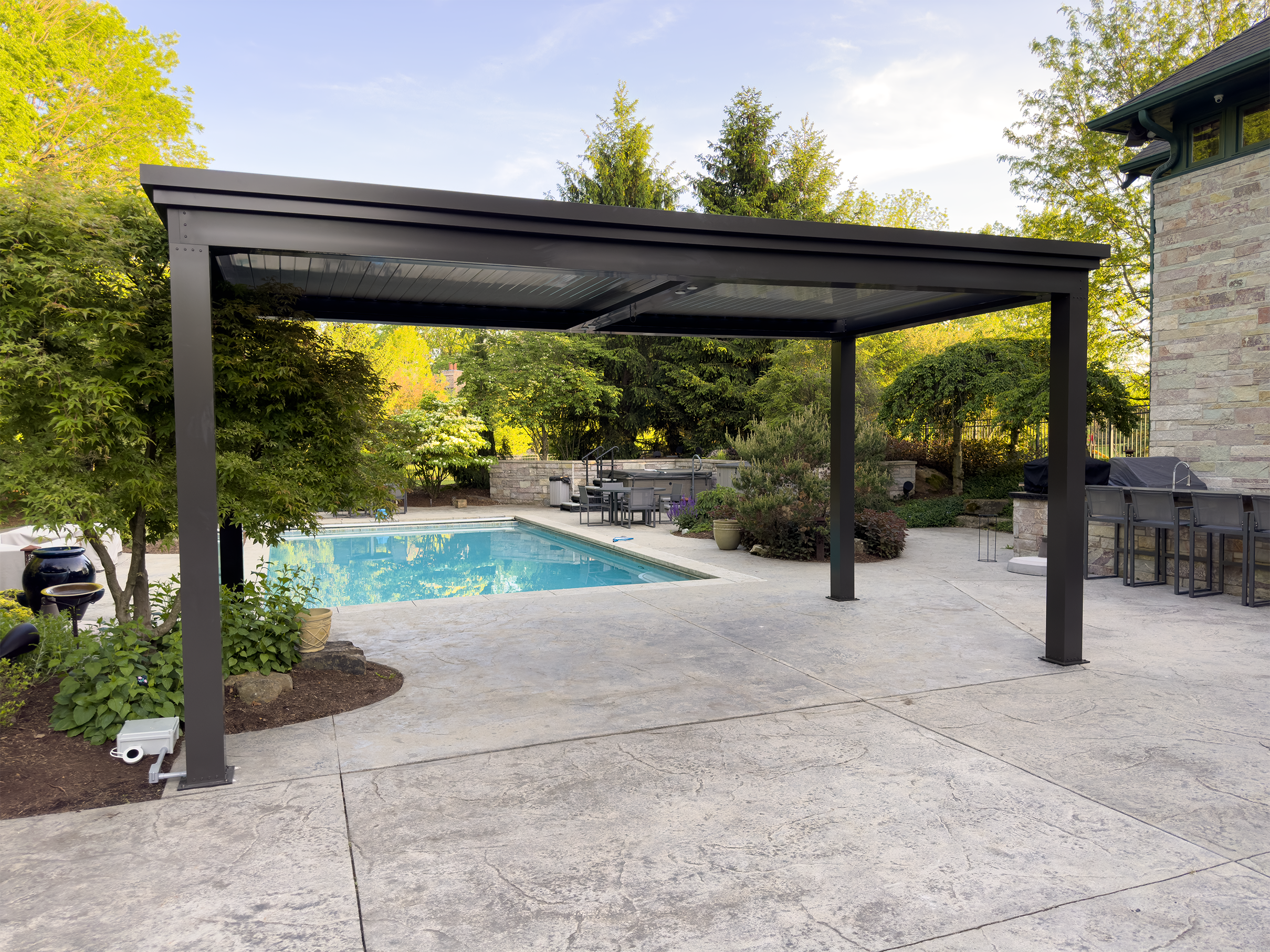 A common question asked is "How do I install my pergola on a slab?"
Some Simple Rules To Follow Are:
This is the easiest way to install a pergola

There are no base changes that need to be made

When installing, make sure all the posts are square before directly drilling in
Larger Pergolas Vs. Super Pergola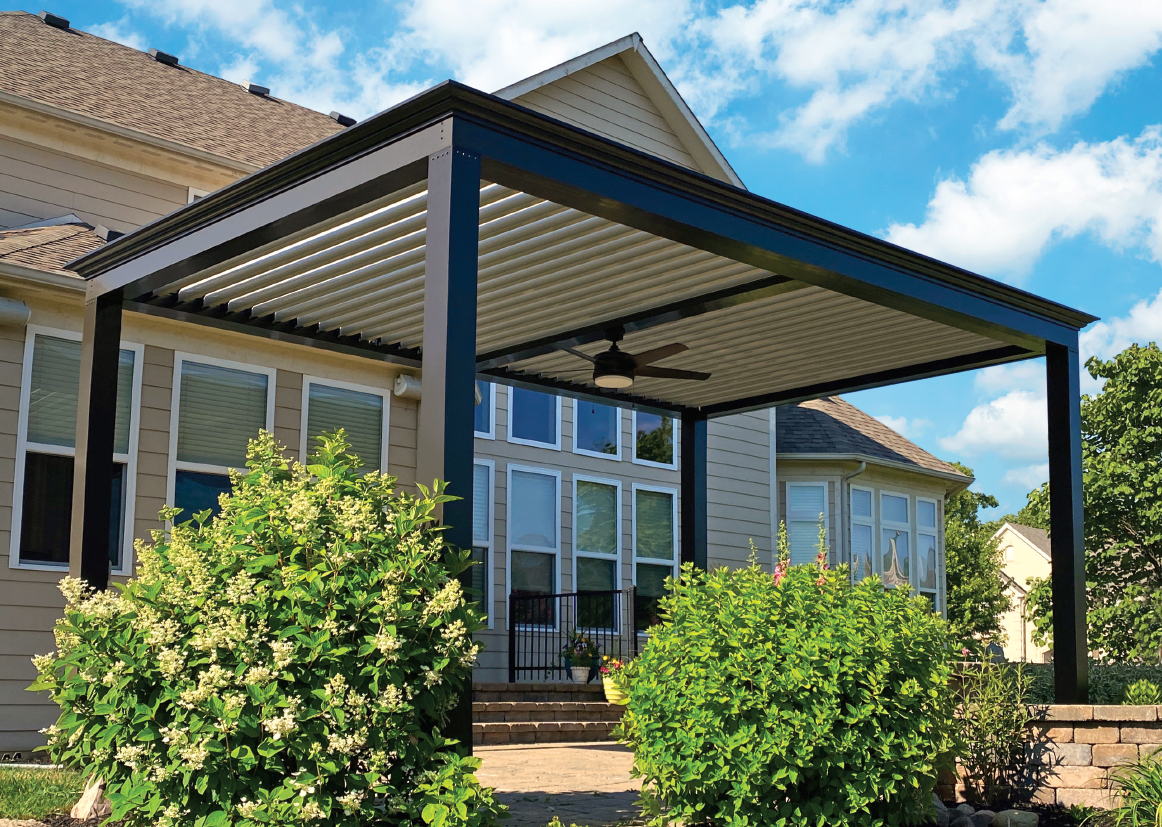 Know the difference, a large pergola is not the same as a super pergola. Since the release of the super pergola it has been a common question to try and determine what makes each their own separate product.
A large pergola has 4 posts, a super pergola has 6 posts where two pergolas are attached at the center post. This allows for a multitude of different scale ideas as well as two separate shade areas.
Create The Perfect Pergola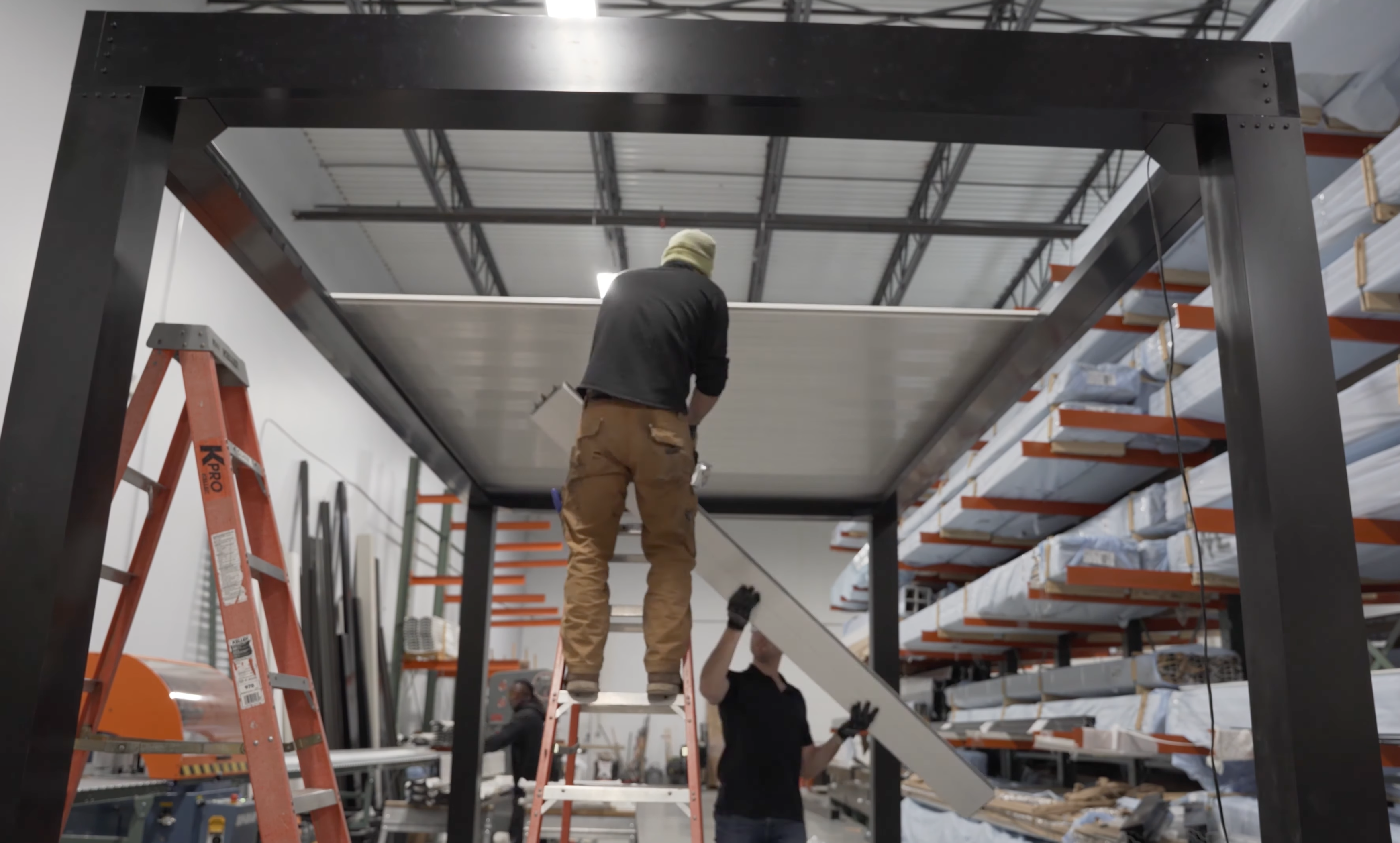 Creating the perfect pergola will be determined by what most fits your needs. Every home is different, so the perfect fit is different for every home.
Whatever you envision can come to life at the click of a button. Doing your research can help determine what product best fits your needs.
Standard Pergola Dimensions
A standard pergola dimensions are the exact opposite of what you would believe. There are no standard dimensions. Each situation is different so whatever is standard would be an entirely case by case situation.
The ability to get any size from 8'-24' in width and 9'-40' in length allow for growing room in creating exactly what you imagine.
Best Size Pergola Kits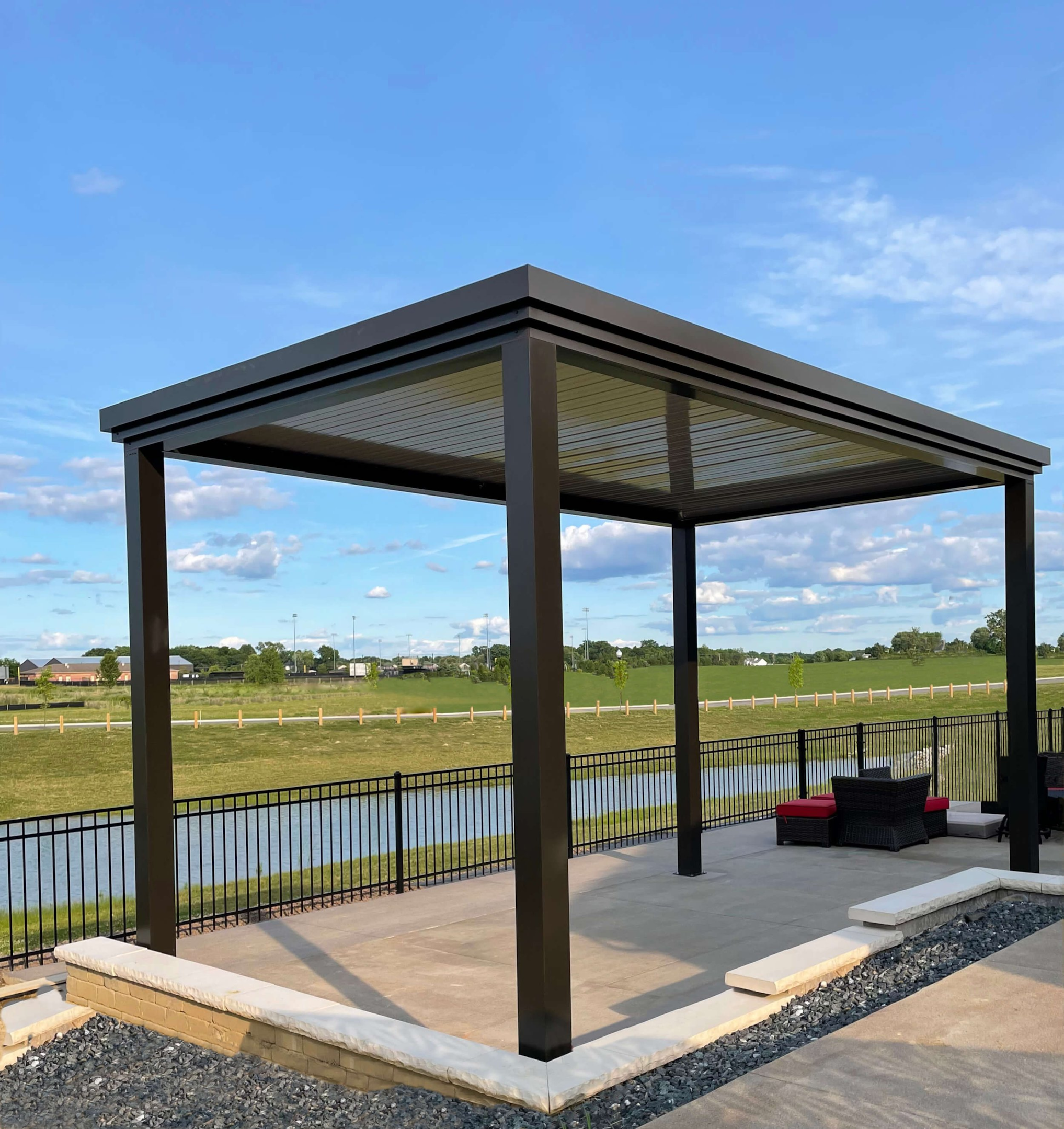 A universal size that could fit any circumstance would be the best size pergola kit. Some of these pergola kit sizes are the 10'x10', 12'x16', and the 12'x20'. Homeowners love these options due to the fact it can fit the space they are looking while maintaining a strong size to host company and still being an affordable price compared to similar quality brands.
The choice is yours, find the size that fits you can create a luxury space the provides the exact experience that you are looking for. It is your picture to paint however you envision.