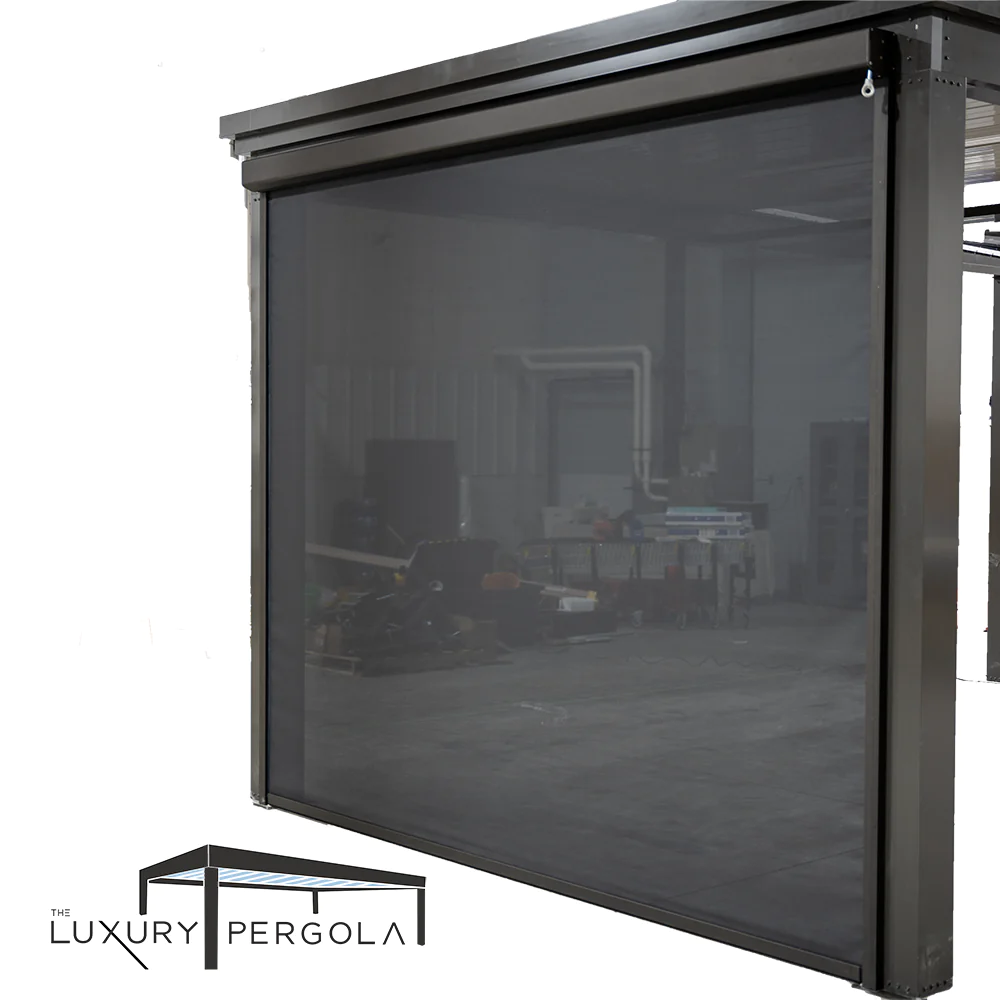 Listen to Article
A pergola with screens is a fantastic project and addition to any outdoor space, providing several benefits outside such as better relaxation, entertainment, and protection for you and your company. The structure of a pergola consists of columns and posts that support an open roof. By implementing a screen with your pergola, you create a more enclosed and private space while also enjoying the outdoors and fresh air.
Table of Contents
What are they?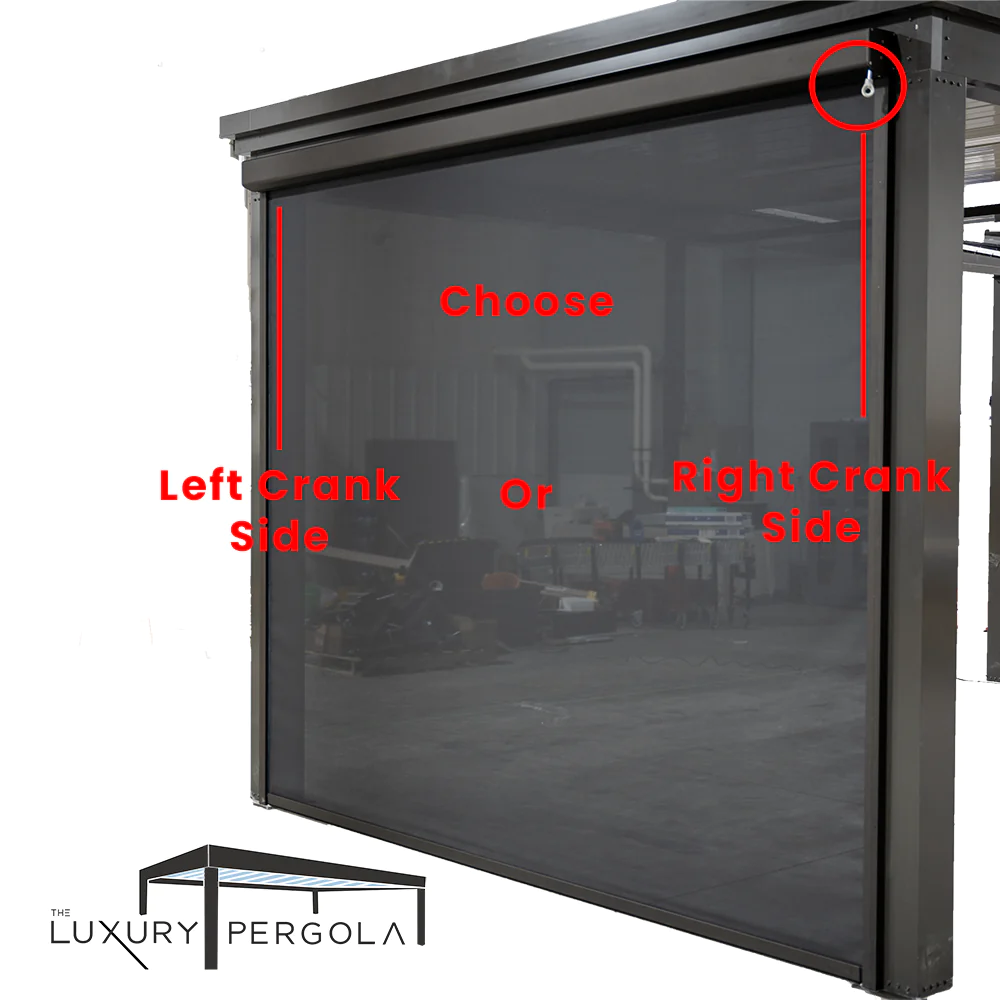 A screened in pergola provides protection from various elements such as sun, rain, snow, wind, and insects. It also adds a lot more privacy and creates an enclosed space. These screens are typically made of durable materials in order to withstand any outdoor conditions.
They are mounted to the posts of the pergola, giving you the ability to raise or lower it to your preference. It's important to note that they are very easy to access. Each pergola screen is equipped with a handle, making it very simple for anyone to operate. The screened in pergola can be placed anywhere to your preferences. Whether you want to have a pergola on your deck, porch, patio, garden, you name it!
Primary purposes/benefits of using pergola screens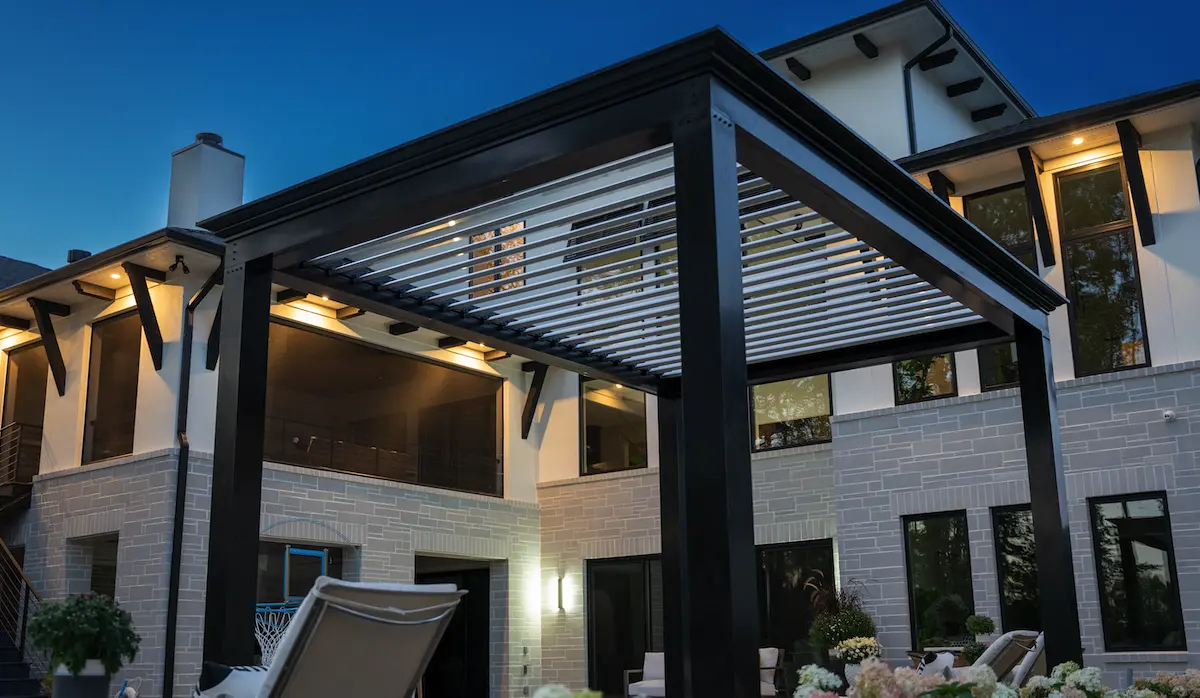 The pergola screens offer sun/wind protection, insect control, and privacy. Having these features are great examples of enhancing your outdoor living experience. These things can transform your pergola into a more functional and comfortable living space for everyone to rest and hangout.
Sun protection
The pergola screen offers much needed shade and also reduces the amount of direct sunlight that can enter the outdoor living space. Especially during hot summer days, it can help prevent sunburns and also protect any valuable furniture, plants, and other items from any damage from excessive sunlight. By installing this cover, you are creating a more comfortable and cooler environment for any kind of weather.
Wind protection
If your location is prone to heavy winds, these pergola screens can serve as a barrier. It can also help reduce the impact of wind and also will create a more sheltered area. Using these screens can create a more cozy outdoor space that blocks strong winds and can also make your time outside more enjoyable overall. No need to worry about the weather when you have a screened in pergola.
Insect control
One of the best aspects of the pergola screens is the ability to keep out any bugs, especially mosquitoes and flies. Many people tend to get annoyed by the number of bugs there are and also how they always seem to never leave you alone.
This pergola feature allows you to fully enjoy your time being outside without feeling bothered by these insects. The screen is built and acts as a barrier, blocking any bugs from entering the enclosed living space. Getting the chance to have an insect-free zone is too good of an offer to pass up.
Privacy
By adding screens to your pergola, it will generate a sense of privacy, creating a more personal space for you and anyone else. The screen offers the perfect opportunity to do whatever you like and not have to worry about the idea of neighbors watching or bothering you. Whether you want to shield your privacy from any prying eyes, reduce some noise, or make a cozy ambiance, purchasing this screen is an excellent choice for a cover.
Screened in Pergola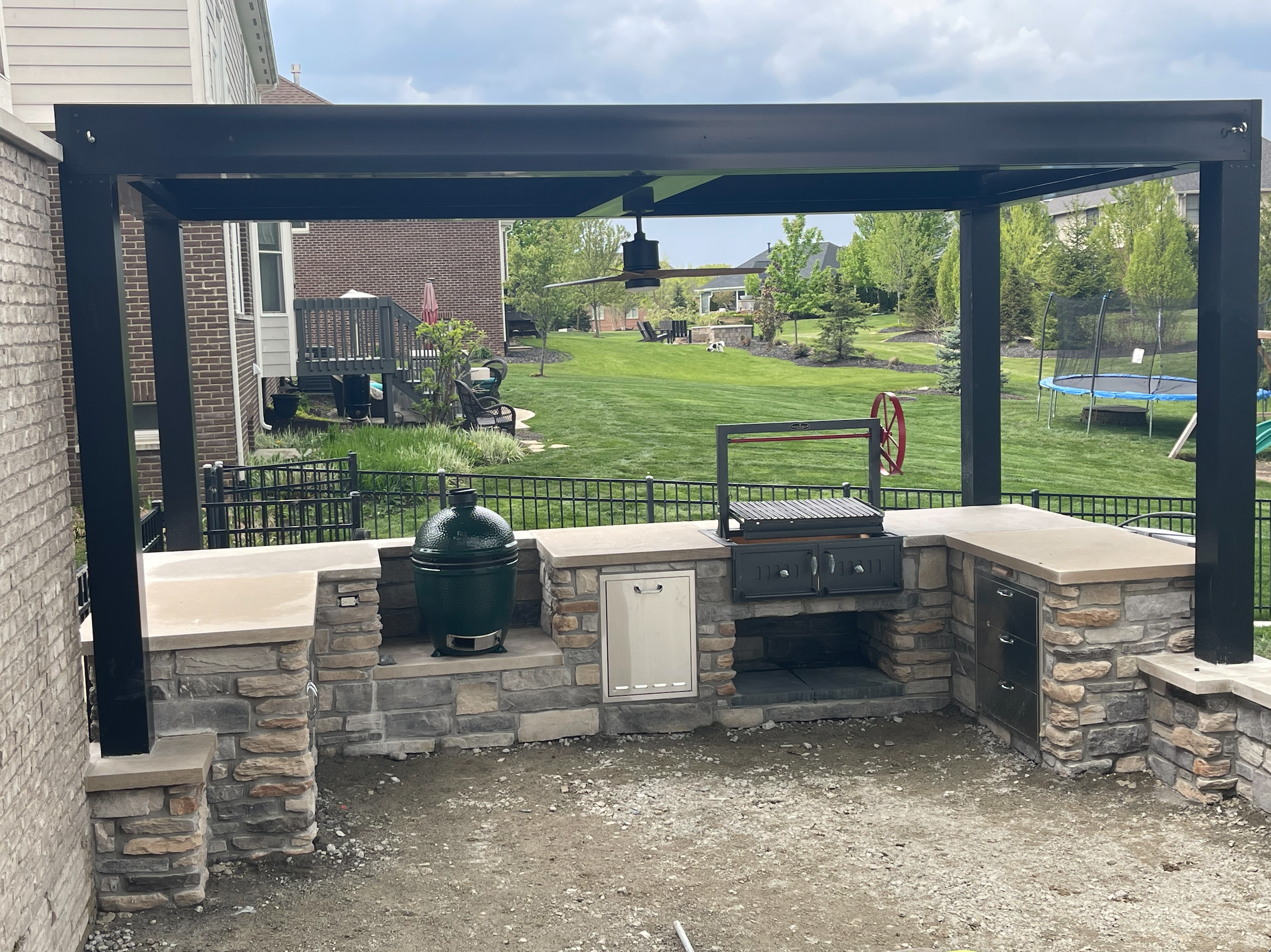 Having a screened in pergola is the perfect solution to enjoy your outdoor living space year-round. It offers the best of both worlds: the enjoyment of the outdoors with a traditional pergola and also the benefits of a screened enclosure. The screened in pergola creates a haven that combines the outdoors with the comfort of a protected space.
No need to worry about excessive sunlight, heavy winds, or bugs when you have this pergola. Having a top quality pergola at an affordable price will not only enhance your patio design, but will also improve your outdoor experience that you can enjoy all year long.
Screened in Porch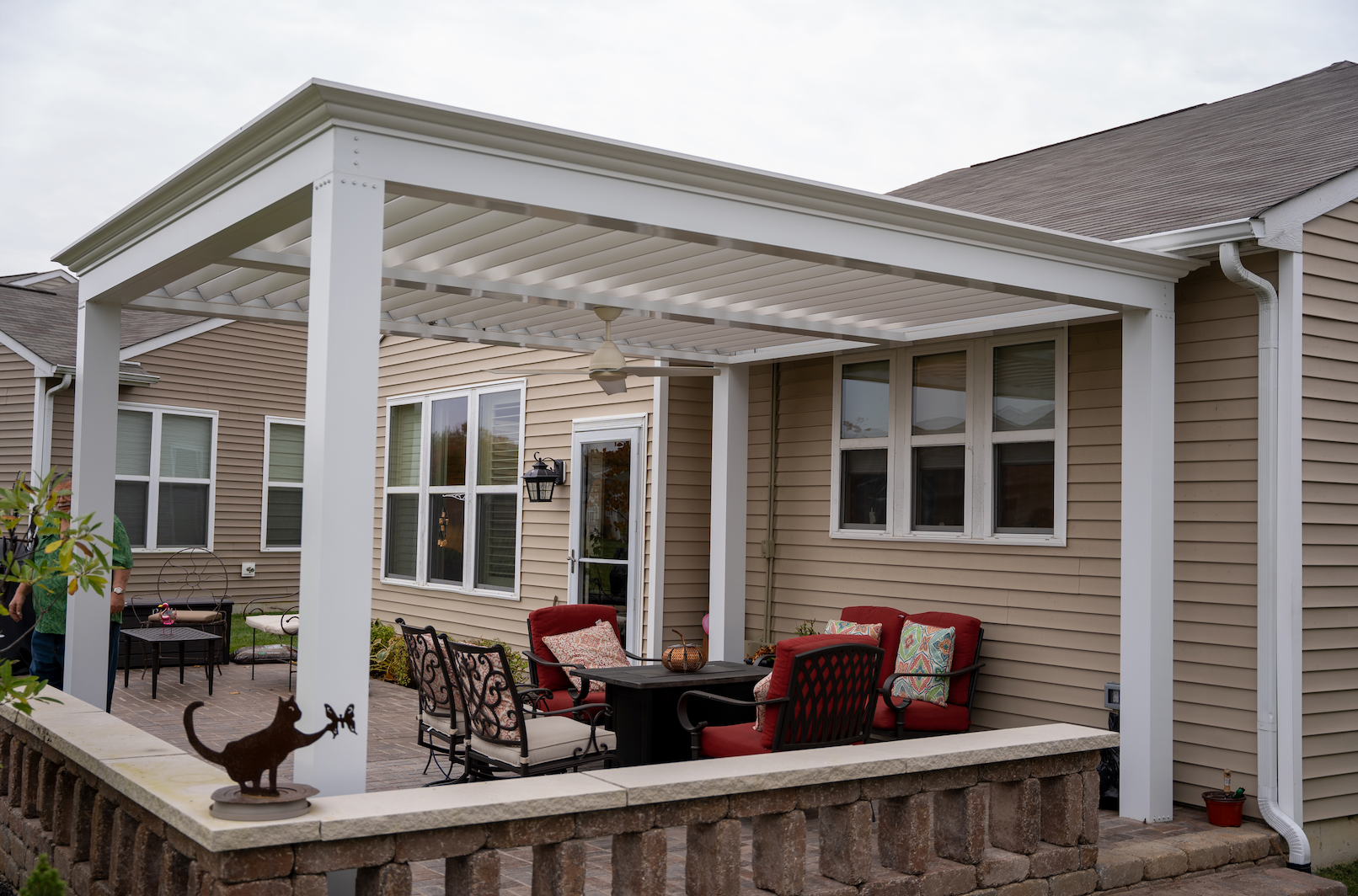 A screened in porch offers an excellent combination of indoor comfort and outdoor serenity. Adding pergola screens to your porch will help make a private and personal space that will allow you to enjoy the fresh air and beauty of the outdoors while being covered from any direct sunlight, prying eyes, and especially bugs.
This screened porch will add a touch of luxury but also work as a functional barrier that will provide protection from heavy winds and improve your overall experience. Regardless of your intentions of using the screened pergola whether it's to unwind, dine, or hangout with others, you are able to relax and enjoy the great outdoors the best way possible.
The Luxury Pergola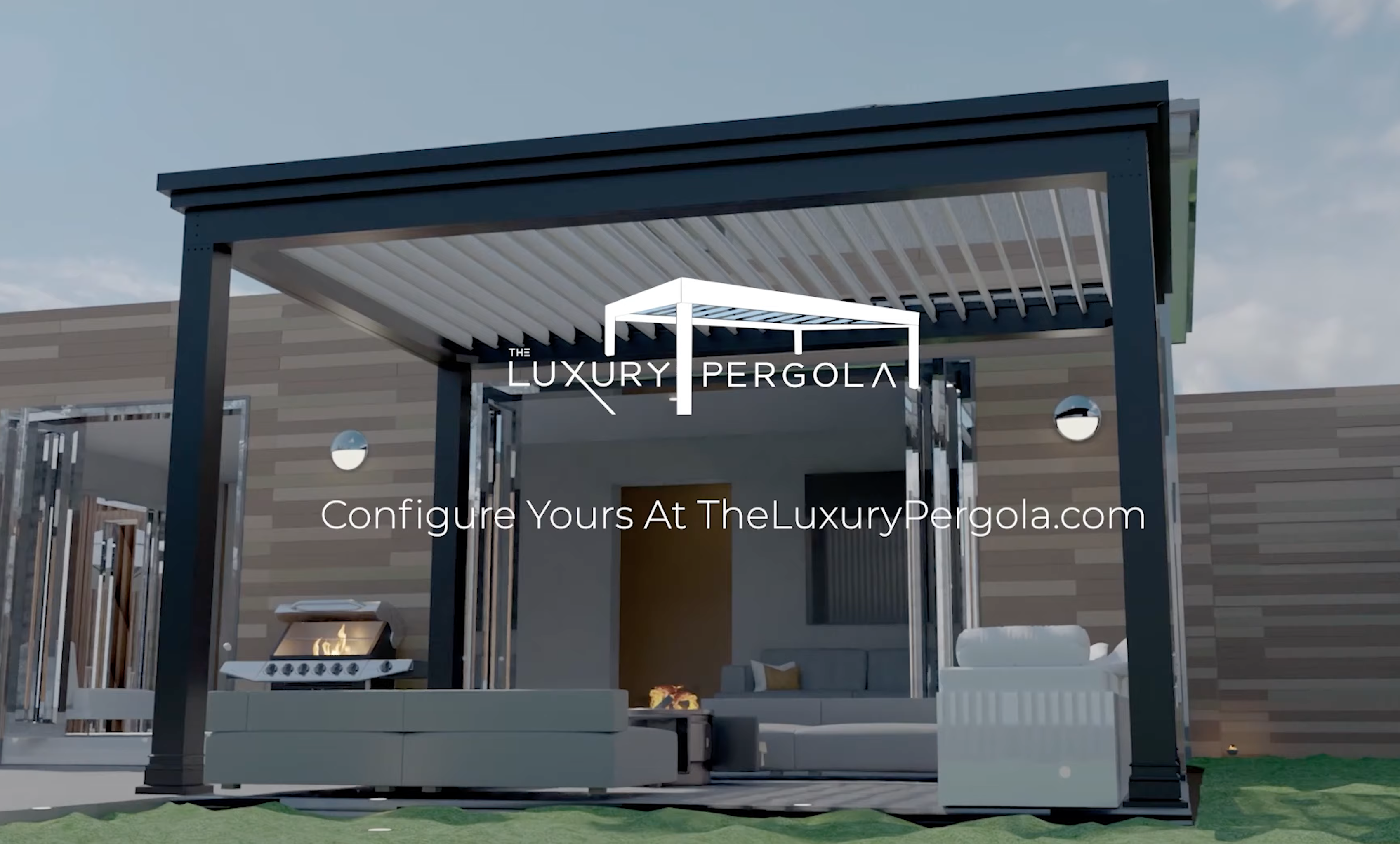 Overall, pergola screens offers much versatility and adaptability. It gives you the chance to fully customize your outdoor living space based on your needs and preferences. With the screens being attached, they can be easily mounted and to setup. These screened pergolas not only provides additional comfort, aesthetic appeal, and protection, but allows you to have the best outdoor experience with others!
The installation is structured to be simple with clear instructions to allow you to assemble this and turn it into a family project. Looking for top quality pergolas that fulfills your needs and also helps you save money? The Luxury Pergola is the perfect solution for you!