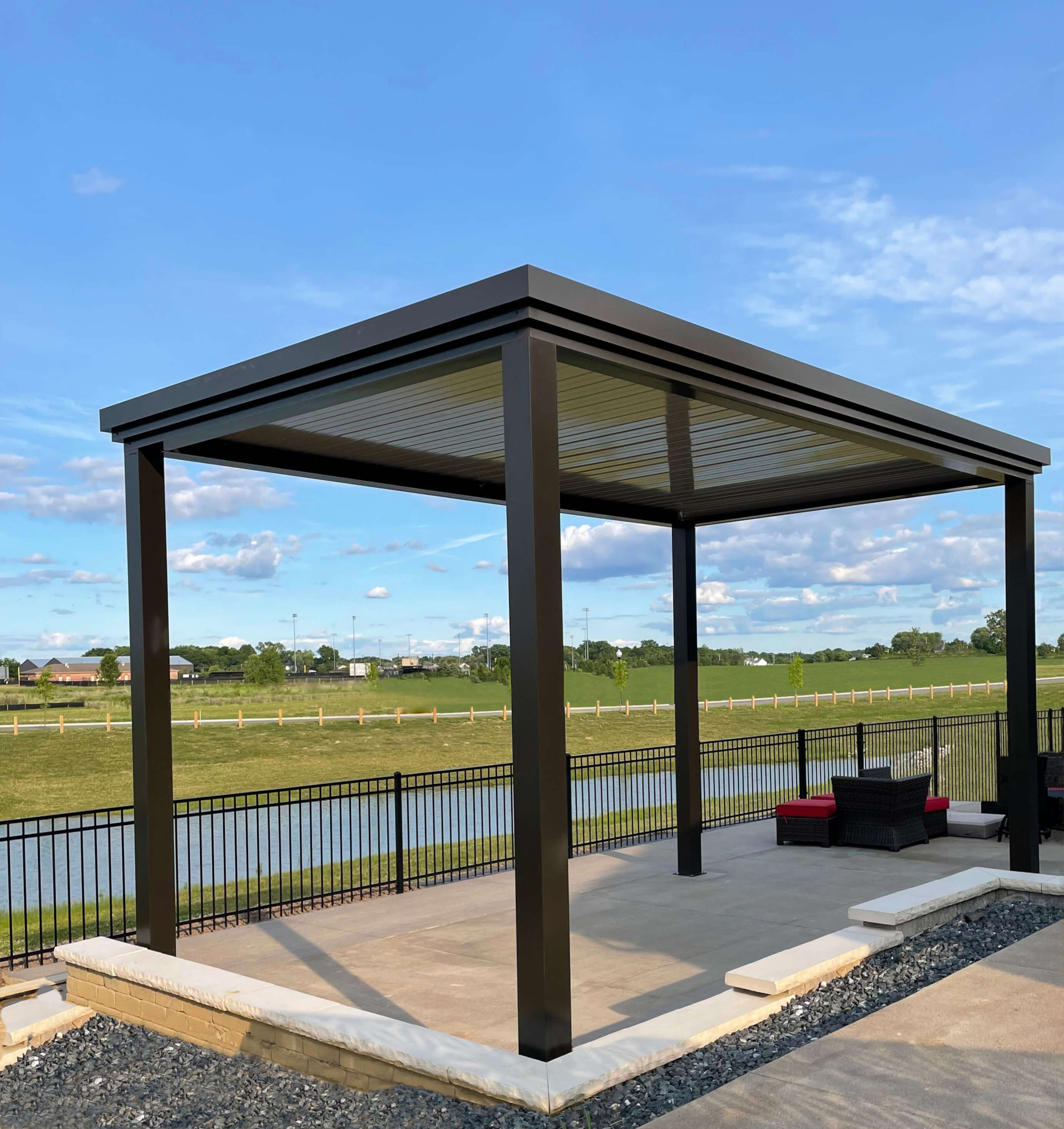 Pergolas are a great addition to any outdoor living space. It is a very popular outdoor structure that the entire family will love. The pergola consists of vertical posts and is structured to support an open framework of crossbeams/louvers. They are designed to provide shade and offer the perfect solution for outdoor relaxation and entertainment.
Table of Contents
Pergola Options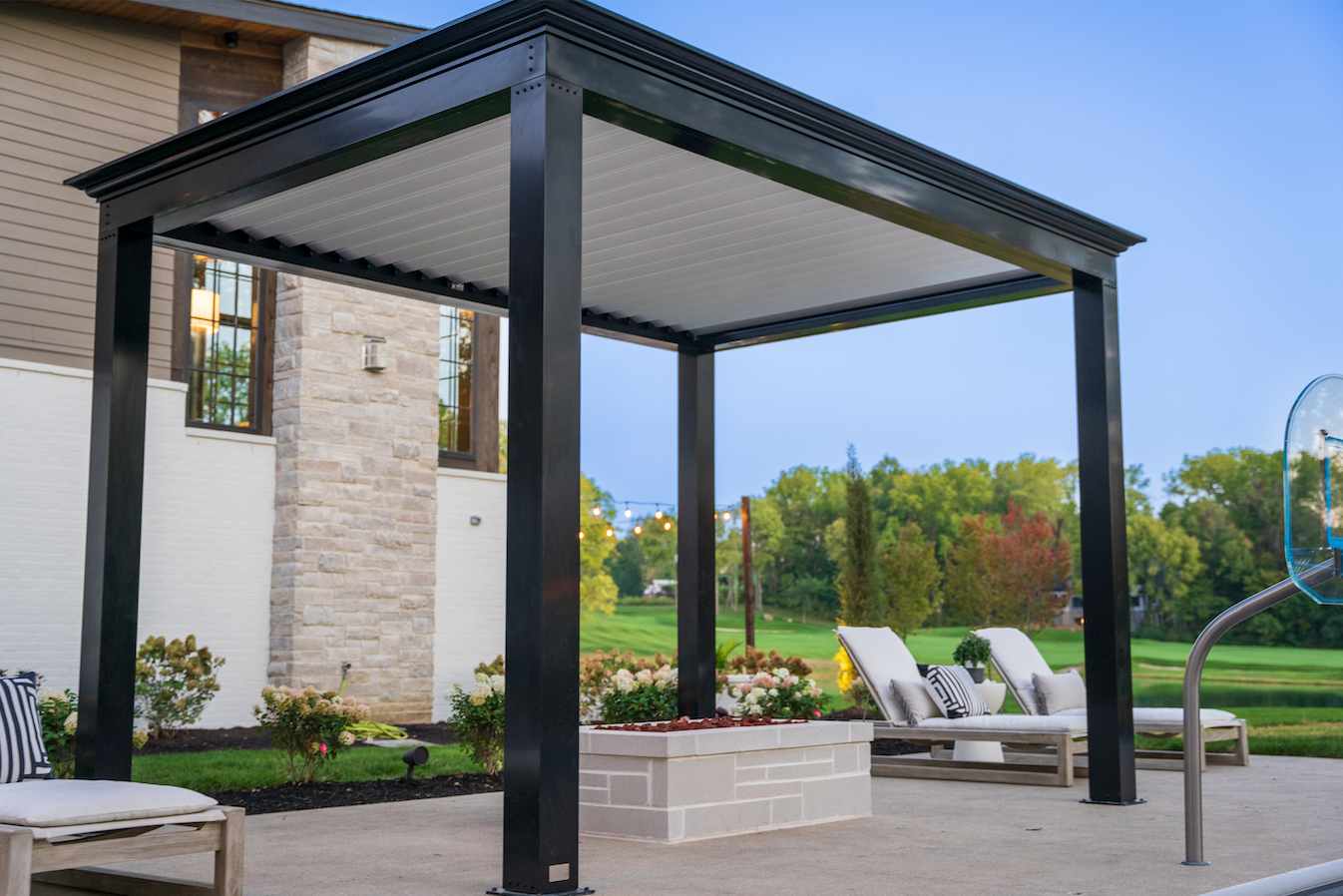 There are several options that you can choose from when selecting a pergola. Such options include the type of design/style, materials, and functional features. There are plenty of photos to look at when it comes to a pergola, allowing you to visualize and to know what you want based on your needs and preferences. The Luxury Pergola works to not only provide the best quality pergolas but to also sell them at an affordable price for you.
Design/Style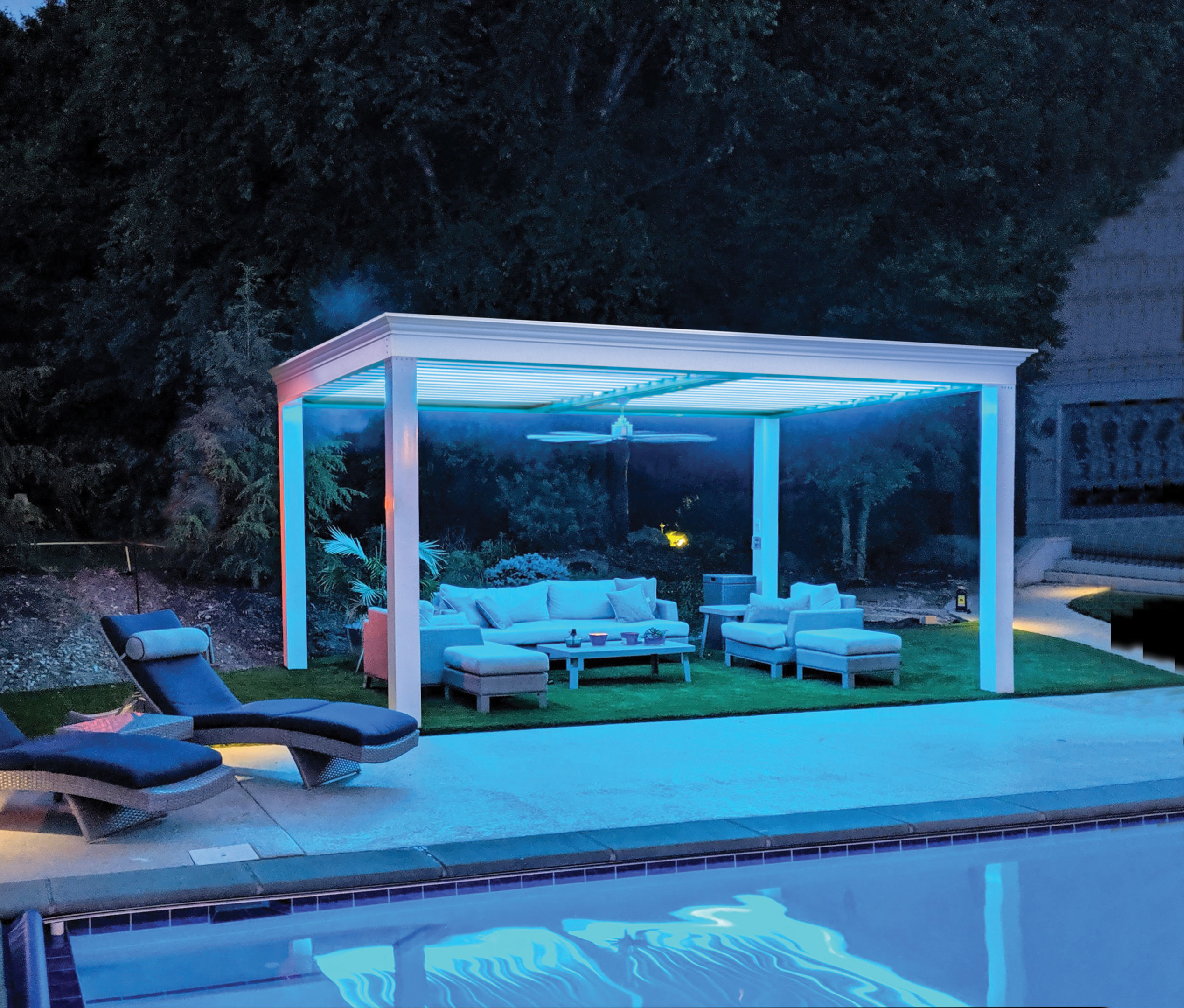 When it comes to pergola design/style, there are several aspects worth exploring. The color of pergolas vary from white, black, and bronze. If you have louvers included, the same colors apply plus stone. A pergola can be placed anywhere to your preference. Typically they are placed in the backyard, with examples such as next to your pool, deck, porch, etc.
The pergola has a wide range of uses and can be a valuable addition to any home. Some uses include placing a pergola next to your pool. Another option is having an outdoor kitchen and cooking outside with your family and friends. One more choice could be having furniture under your pergola and use it for relaxation.
There are plenty of choices for you to pick when it comes to your intentions of using the pergola, as it will enhance your backyard living space all year long.
Materials/Trims for your Pergola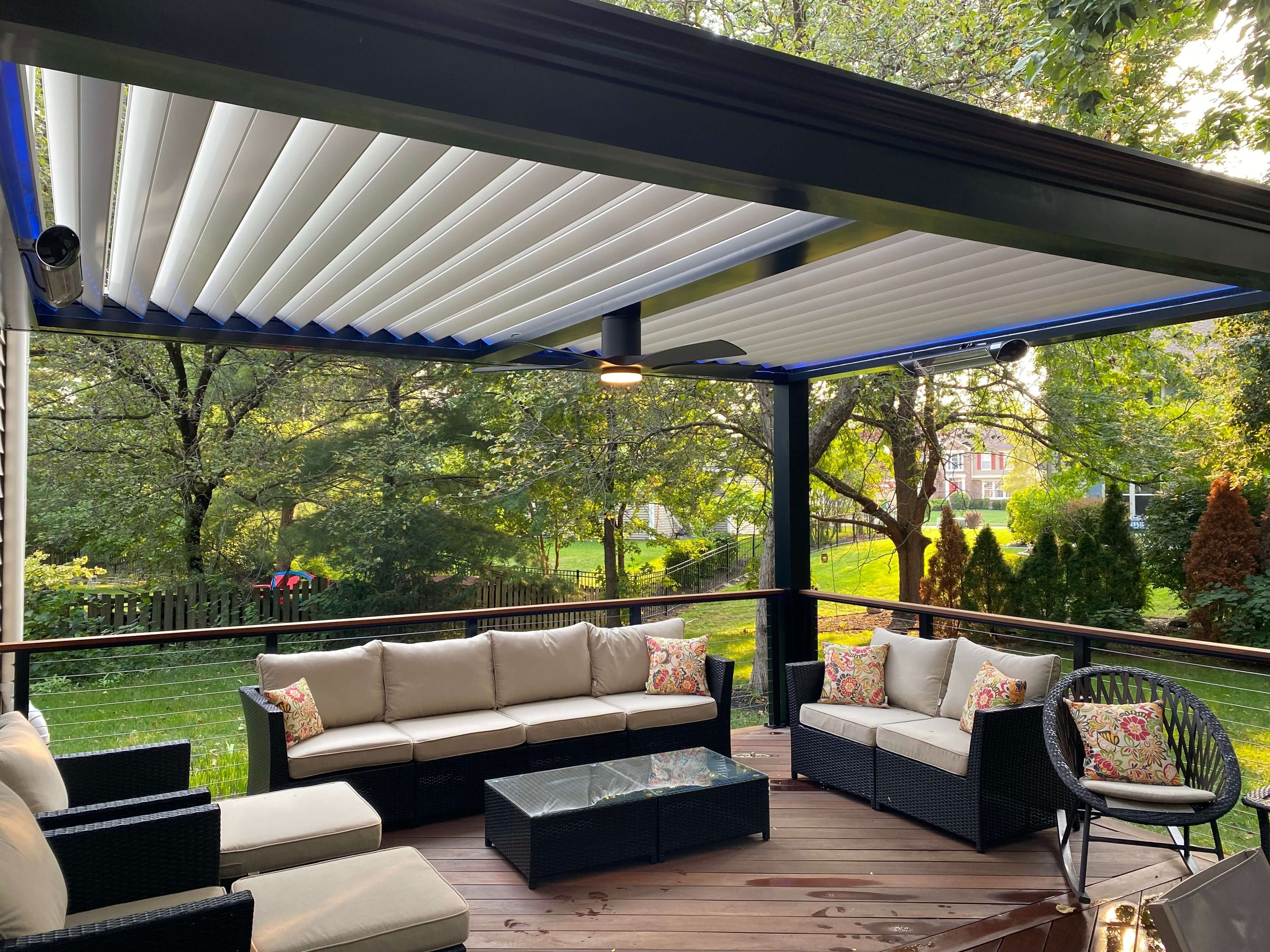 When it comes to materials for the pergola, all pergolas from The Luxury Pergola are made of aluminum, which is a very popular choice considering their exceptional durability, versatility, and low maintenance requirements.
For the crown moulding, there are a few types that you can pick from. The options for pergola trims are traditional and contemporary. There also base trims that you can add along with the traditional/contemporary trims. When choosing a trim for your pergola, you must consider the overall style you want and select the trims that best align with that style.
For traditional trims, they often showcase more sophisticated detailing and decorative elements. This trim is more associated with the classic/traditional architectural style. The base trim for pergolas truly showcase classic style of craftsmanship and is a very popular pick for outdoor living spaces that are charming and inviting.
For contemporary trims, the focus is more on simplicity and a more streamline appearance. They include square/rectangular posts with smooth surfaces. Contemporary trims usually emphasizes the use of materials such as aluminum or steel, which can create can generate a smooth and industrial style.
Base trims refer to the trims that are located at the bottom of the posts, which serves functionally and aesthetically. It provides protection at the bottom of the pergola posts to help prevent rot and decay. These trims enhance its overall appearance and are designed to complement the chosen style of the pergola, contemporary or traditional.
Functional Features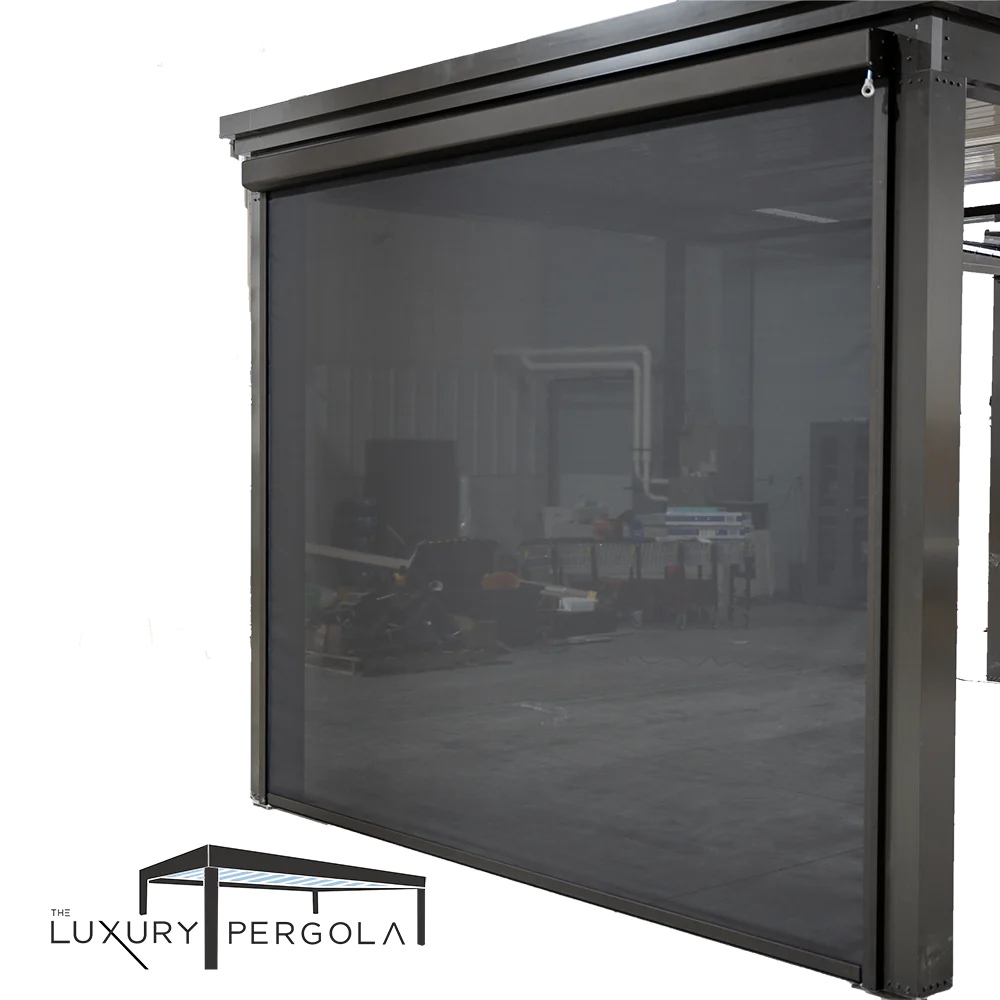 Every pergola offers a wide range of functional features, which makes them a very popular choice for improving outdoor living spaces. One of the main features of the pergola is to provide shade and protection from the sun and other living conditions. Also, the louvers are structured to provide shade and will allow you to adjust the amount of sunlight to your preferences.
The Luxury Pergola now offers screens, which is a great addition to your pergola, as they provide several benefits outside such as relaxation, entertainment, and protection.
The Luxury Pergola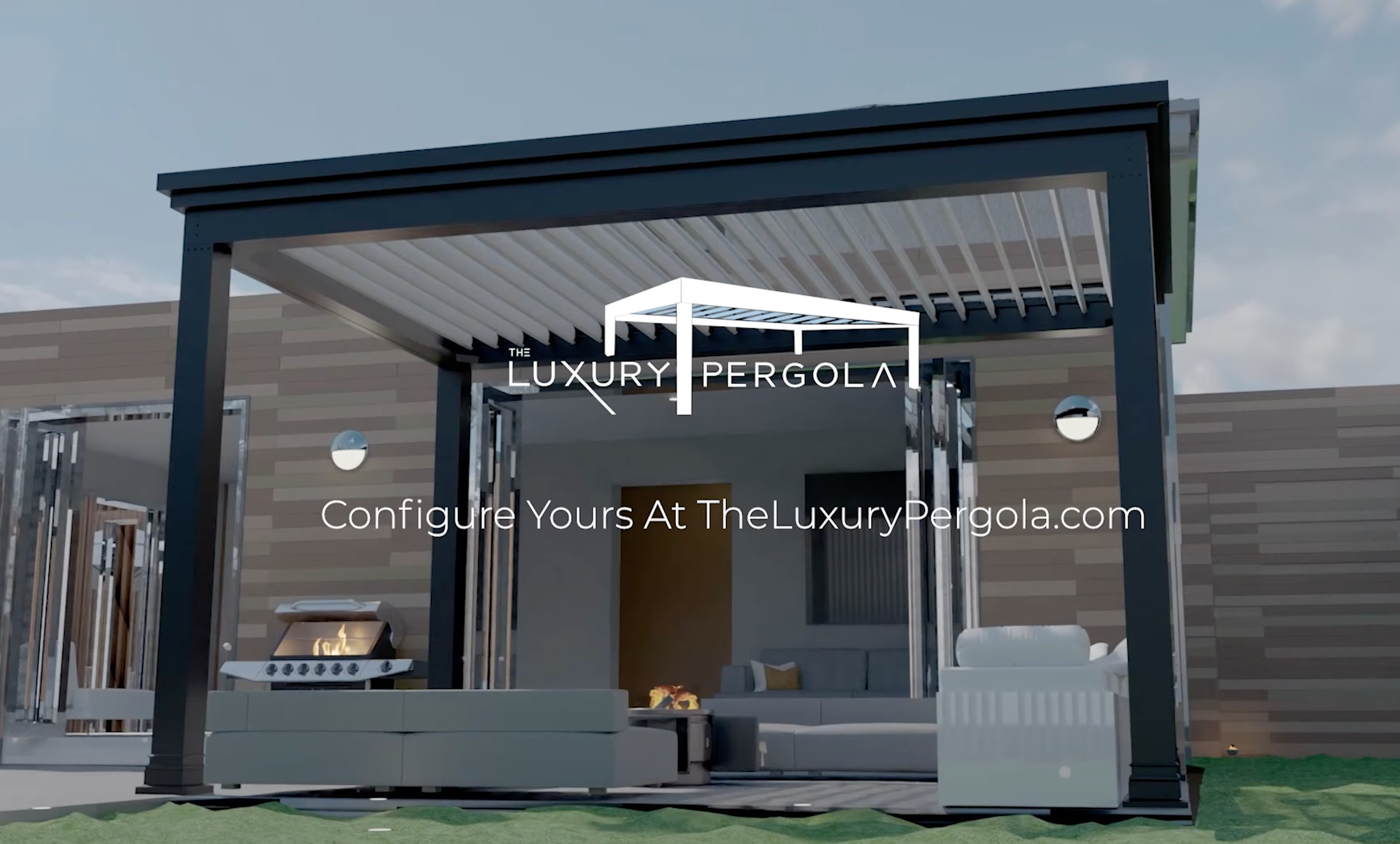 Including photos of pergolas that highlight the design/style, materials, and functional features can help readers visualize the possibilities and and inspire them to envision how a pergola could enhance their own outdoor living space. Having a pergola is a fantastic home improvement and fun project for the family!
The installation is made very simple and easy to build and complete with instructions attached with the kit. You can also see how we installed it on our YouTube! If you are looking for a top quality pergola at a great price, The Luxury Pergola is the perfect solution.