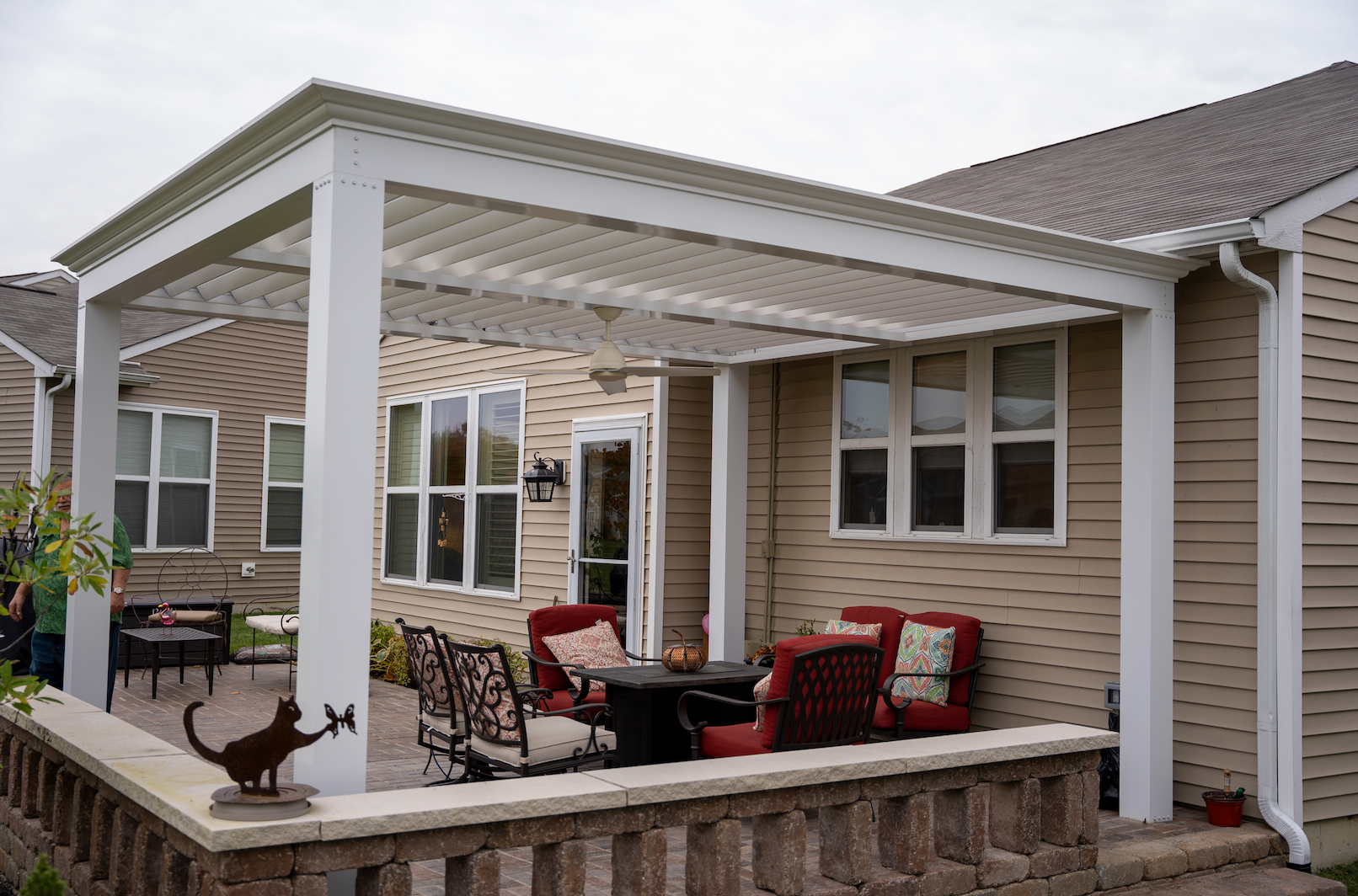 Table of Contents
Modern and minimalistic aesthetics spaces are among the most popular designs. This style emphasizes simplicity, clean lines and a sense of openness which can be appealing to many people. These spaces allow flexibility so homeowners can customize and choose their furniture layout to suit their needs and preferences. This is part of the reason the freestanding 12x20 pergola has become popular among homeowners when the area is designed for entertainment and outdoor dining.
Building a new pergola, to match your existing home will enhance the overall appearance of your backyard oasis. You can also choose to create an attached pergola for a streamlined finished look. One step into you new pergola addition will bring a renewed interest in spending hours outdoors.
The 12x20 sized pergola is perfect for a small to medium sized gathering. This size should be able to seat 10-12 people comfortably under the shelter from and protect from rain or sun.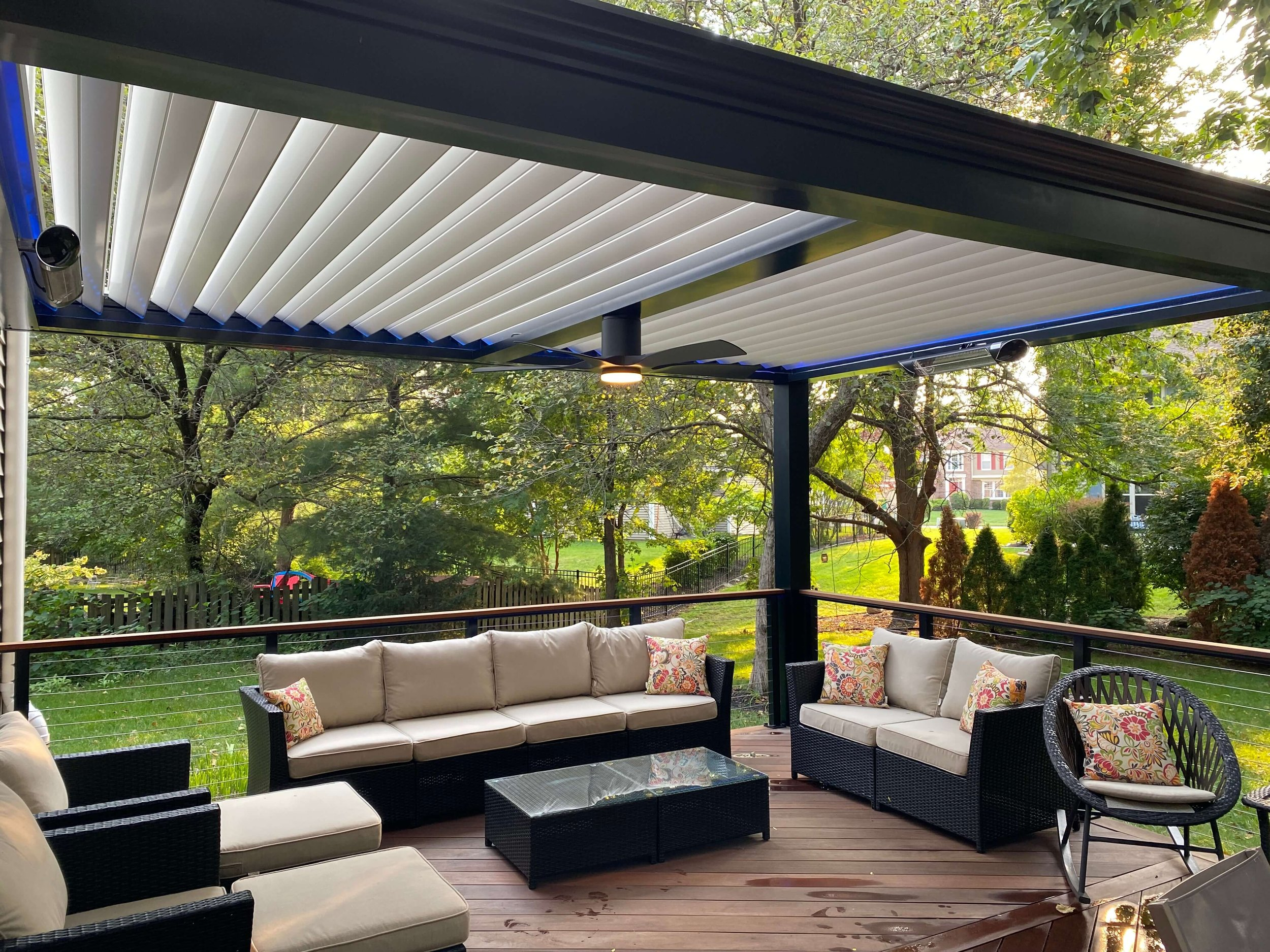 Below is a draft schematic of the pergola including base trim and crown molding. These trim features add style and a finished look.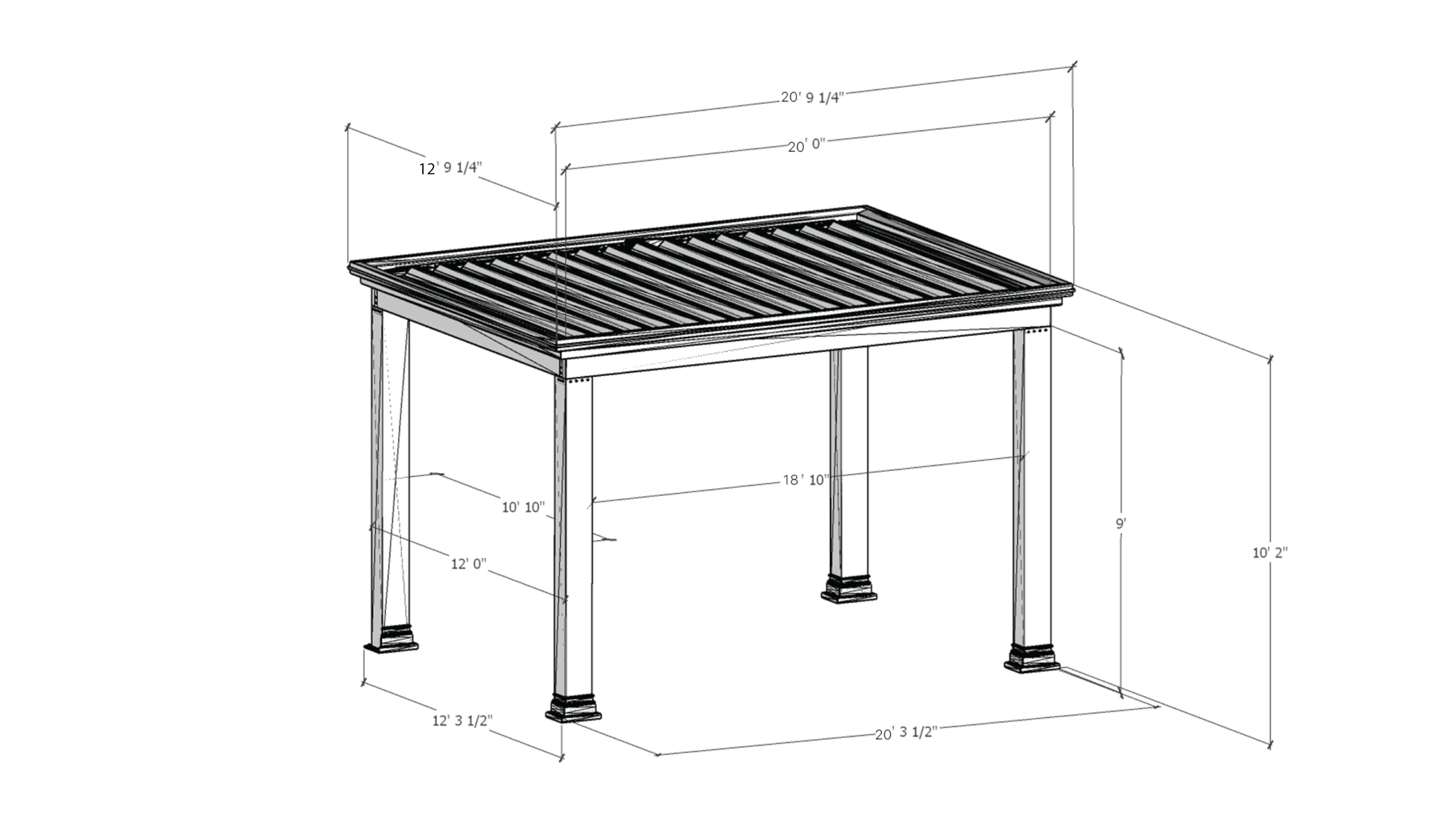 You can add multiple options to your pergola to make it more enjoyable for your guests. A fan can be and added comfort for the hot days when the air is not moving. Lights can be attached for a nice ambience at night and a infrared heater can be a nice addition on cooler spring and fall days.

What sets the luxury pergola apart?
If you have done your research you know that not all pergolas are alike. Many pergolas are made from extruded aluminum. Different alloys of aluminum can have different properties including strength, weldability and corrosion resistance. The aluminum luxury pergola kit is one of the best options available on the market today.
Extruded aluminum can be produced in an range of sizes from thin walled tubes to large heavy duty commercial structural components. The size can affect the strength, weight and cost. The heavier and stronger the extruded aluminum, the higher the cost and the better durability and strength.
The design of different structures can also have an affect on comfort. Below is a picture of two different louvers by different companies. The luxury pergola louver is designed to allow space between the top wall and bottom louver reducing the heat affect underneath the pergola when in the cover of shade.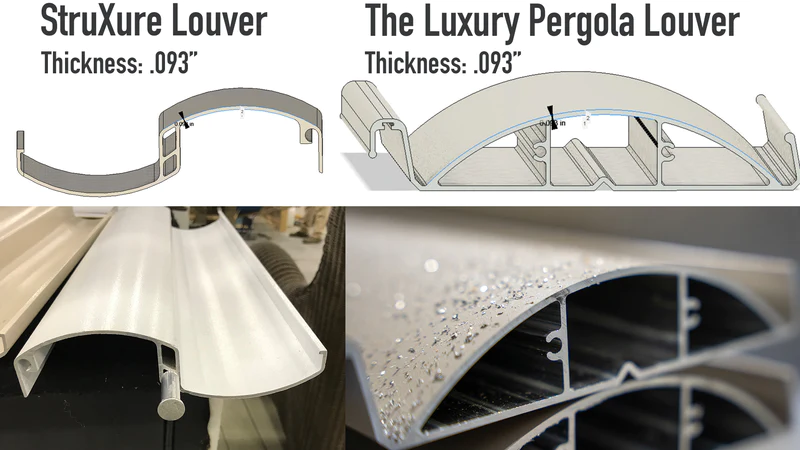 The DIY luxury pergola project is engineered to last a lifetime. The pergola is constructed with higher quality material. It has thicker more durable aluminum and can withstand greater stress and wind loads than it's competitors. If you build your project with standard less durable materials you may need to replace your unit well before you intended to.
How does the luxury pergola hold up to the elements?
Lets say you live in Colorado which has an average of 67.30 inches of snow per year. A competitor of DIY The Luxury Pergola can handle 8.2 pounds per square foot and up to 62mph winds. The Luxury Pergola can handle 130mph winds and 9600 pounds of snow or 20 pounds per square foot. Unlike the competitors, the luxury pergola doesn't have a fine print that asks you to take your louvers out in the winter or during a heavy breeze. You build it once and never again.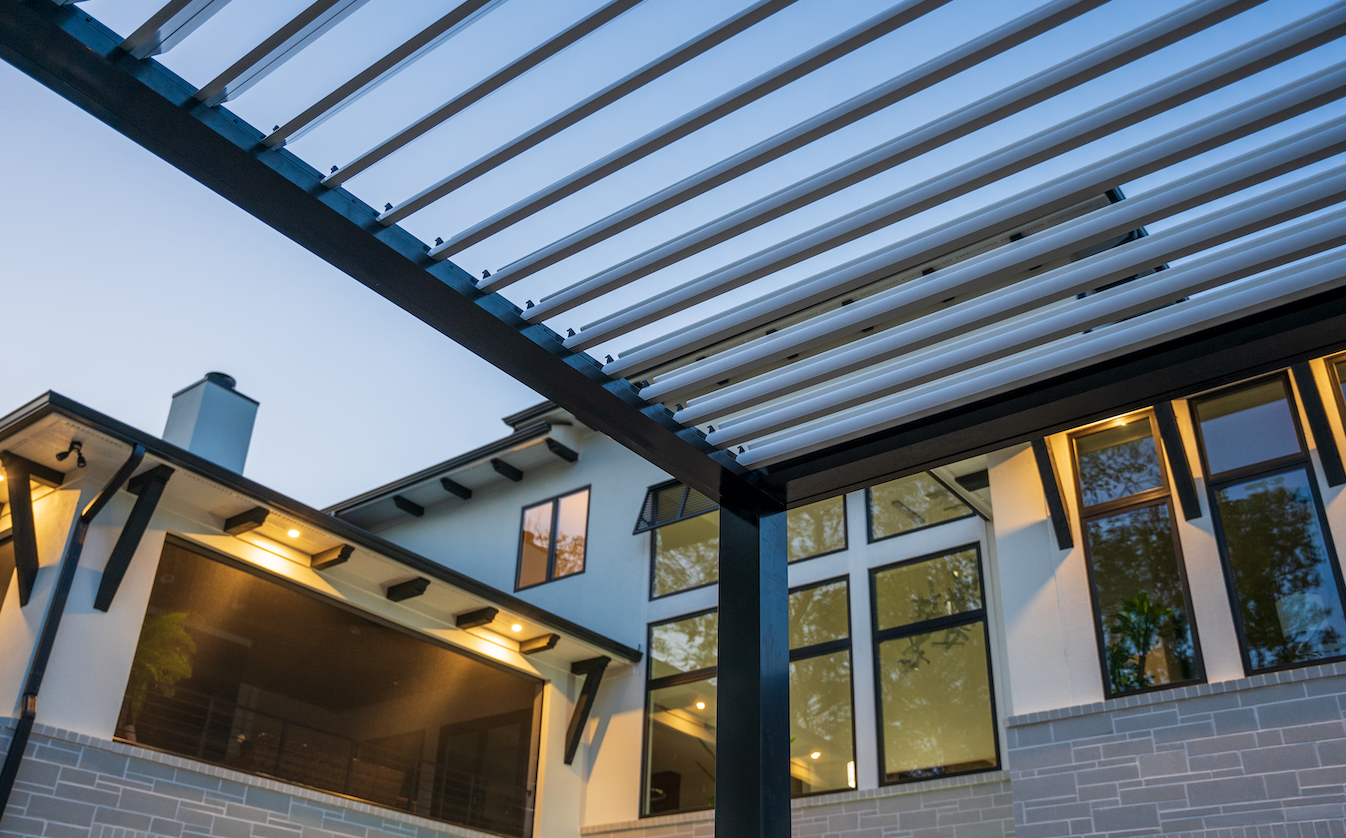 How does the pergola hold up in rain? The weather resistant louvered roof empties into the gutters on The Luxury Pergola which are 5 inches wide which allow the unit to handle a heavier rain load. It also has a reinforced weather strip to assist in making the pergola water-tight. Many pergolas on the market today have a narrow gutter base which does not allow heavier rain enough space to drain off and exit the unit.
In this comparison picture of a Mirador pergola vs. the Luxury Pergola attached below you can see some of the differences in the design and post size. The larger freestanding luxury pergola has much larger and stronger posts. The posts are set on a post base which gives it strength for the wind load needed in parts of the United States that experience high winds.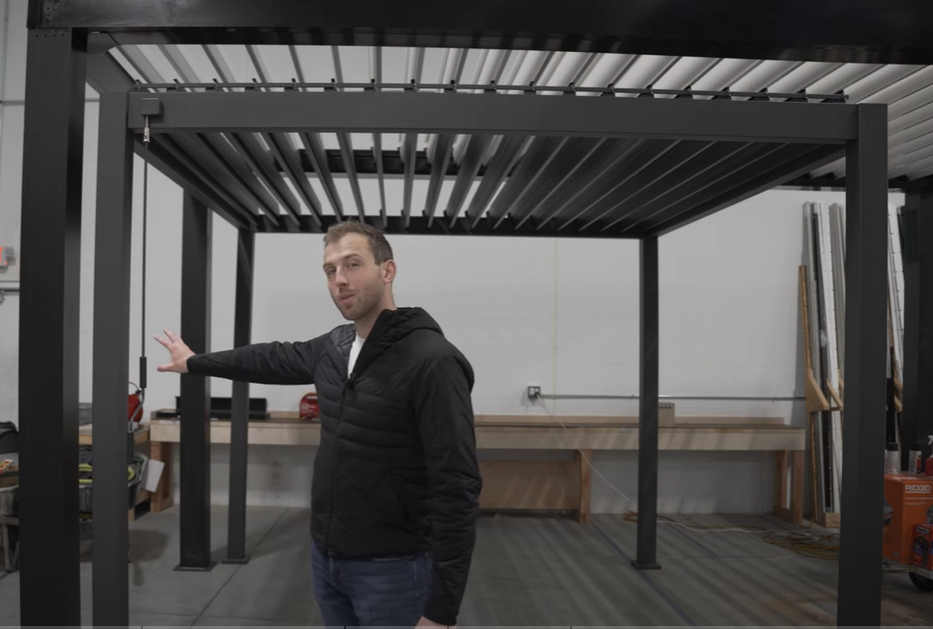 Below is a video that compares building the DIY box store kit to DIY Luxury Pergola kit.
Are pergolas expensive?
That's not an easy question to answer. Not everyone has the same budget for this addition to enhance their backyard experience. For the budget conscious, a DIY wood or metal pergola from a discount store may be their only option. Regardless, buying a DIY pergola kit will definitely save you money. A full wood or metal pergola in the 12x20 size from a discount store like Costco will run about $2600. But how long will it last and is it the best way for you get a return on investment.
What does a louvered pergola cost? Some will opt to hire a construction company to design and build a louvered pergola to specifically match and fit their house. These units are normally of high quality but also come with a high price tag. As expected, charging labor is necessary for the company to have a profitable business. Hiring a company to install a 12x20 attached pergola unit could cost you upwards of $30,000 or more installed. A DIY 12x20 Luxury Pergola of the same high quality has a base cost of $15,900. This is a significant savings if you have the tools and are willing to take the time to create and install the unit yourself.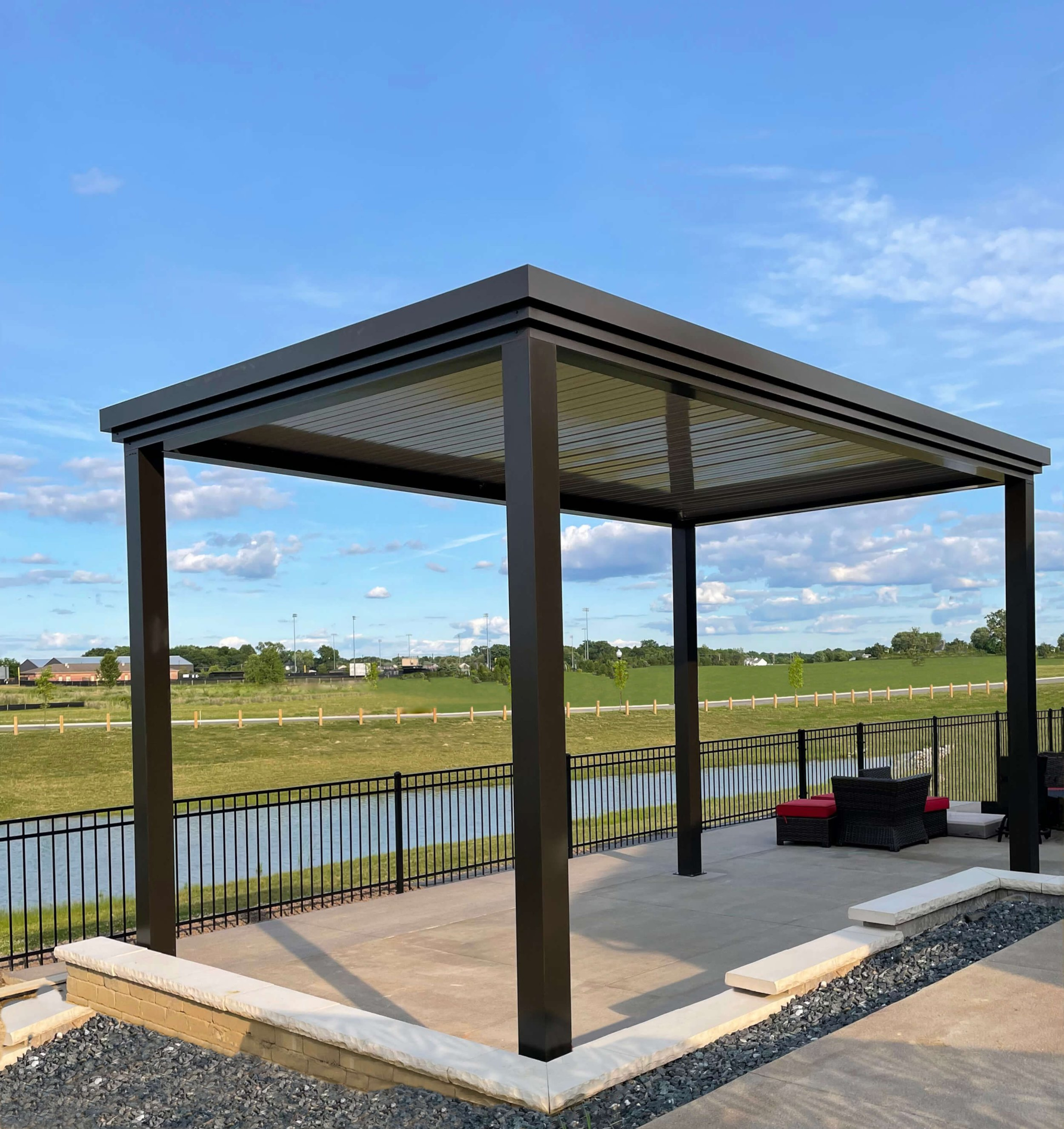 How does a pergola affect your home value?
If you decide to install a budget pergola of wood or thinner aluminum from a box store it will not add value to your home. Driving around neighborhoods you will quickly notice many wood structures that appear aged and the covers are beginning to look ragged. At some point this will become an eye sore and a home owner will be looking to dismantle or replace the structure.
A well-built quality luxury pergola has the potential to increase the value of your home with estimates putting the return on investment at 50 to 80%. This will be an attractive addition to those looking to purchase a home and could set your home apart from other homes on the market.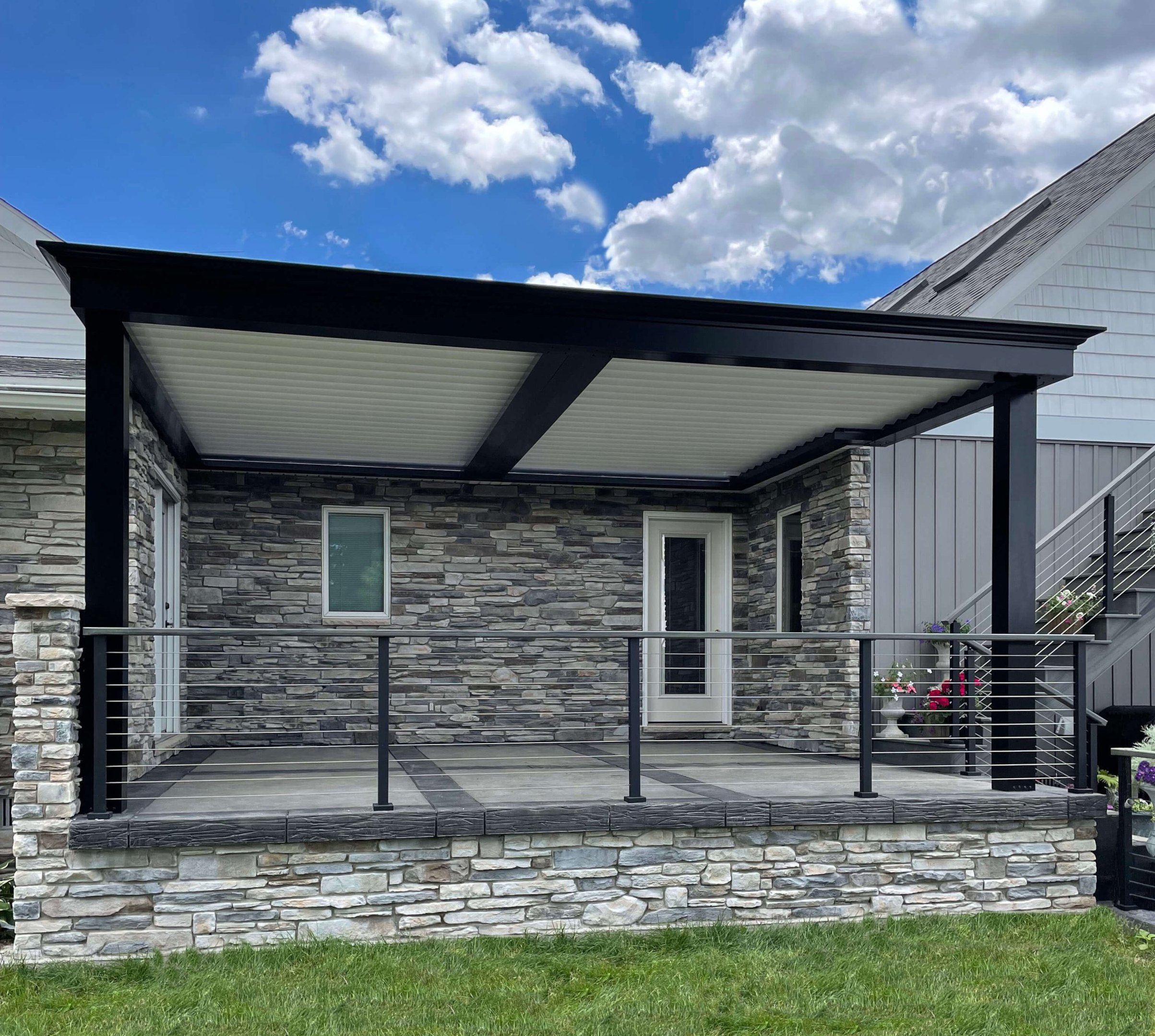 Conclusion
The freestanding modern 12x20 Luxury Pergola is by far the most popular size. Your space may not be able to accommodate this large of a pergola but even if you have to get a smaller pergola you won't be disappointed. This shelter allows you to spend more time outdoors enhancing and adding value to your life having a place to rest and restore or hosting family and friends to spend quality time together. Get your pergola today!