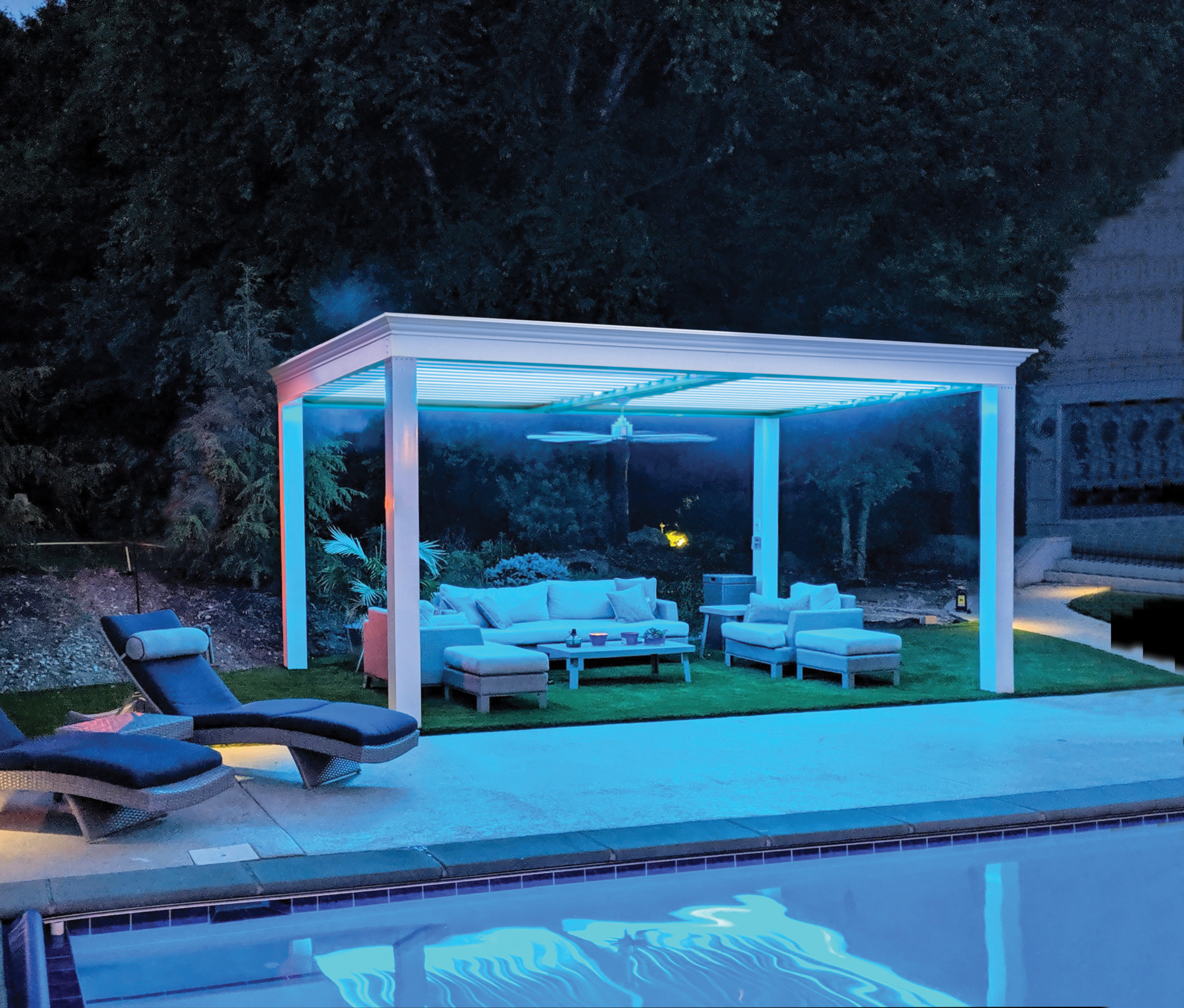 Listen To Audio
In the modern age, pergolas have grown dramatically in popularity as many are looking to have more certain shade with ever changing weather patterns. Modern pergolas add another level of luxury with the ability to open and close.
Pergolas only add significant value to your house if they can be defined as permanent structures. Permanent structures in the continental United States need to handle at least a 105mph wind load.
This luxury has created a new spur in the market where many are able to be outdoors enjoying their yard more often. Close the louvers when it is raining, open them when it's sunny, close them again when it's too hot. This freedom has re-envisioned the possibilities of the market.
Answer Inside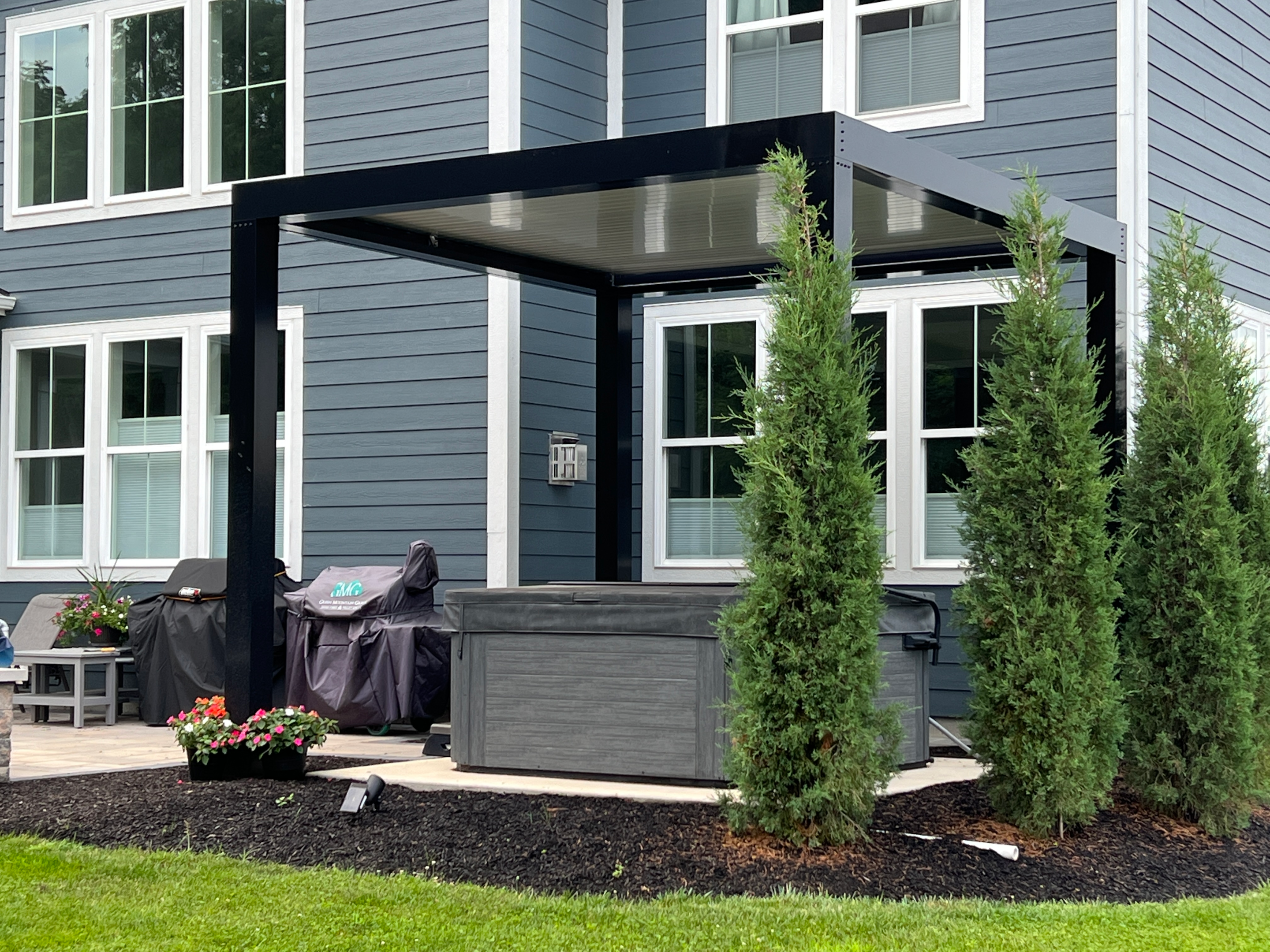 Common Question: In the world of backyard construction many would like to see their home investment have a high ROI. Does a pergola add value to my home? This is a common question as the answer can often seem difficult to decipher, along with how much value a pergola really adds.
ANSWER: The answer is yes and no. It all depends on whether a pergola meets local building codes for wind (which most don't) and is able to be a permanent feature. Pergolas add home value if they meet building codes (105 mph or more). A 1.5x to 2x return on investment is common. This is only for pergolas that are able to meet local building codes and stay permanently in the yard.
Elevated Outdoor Living Space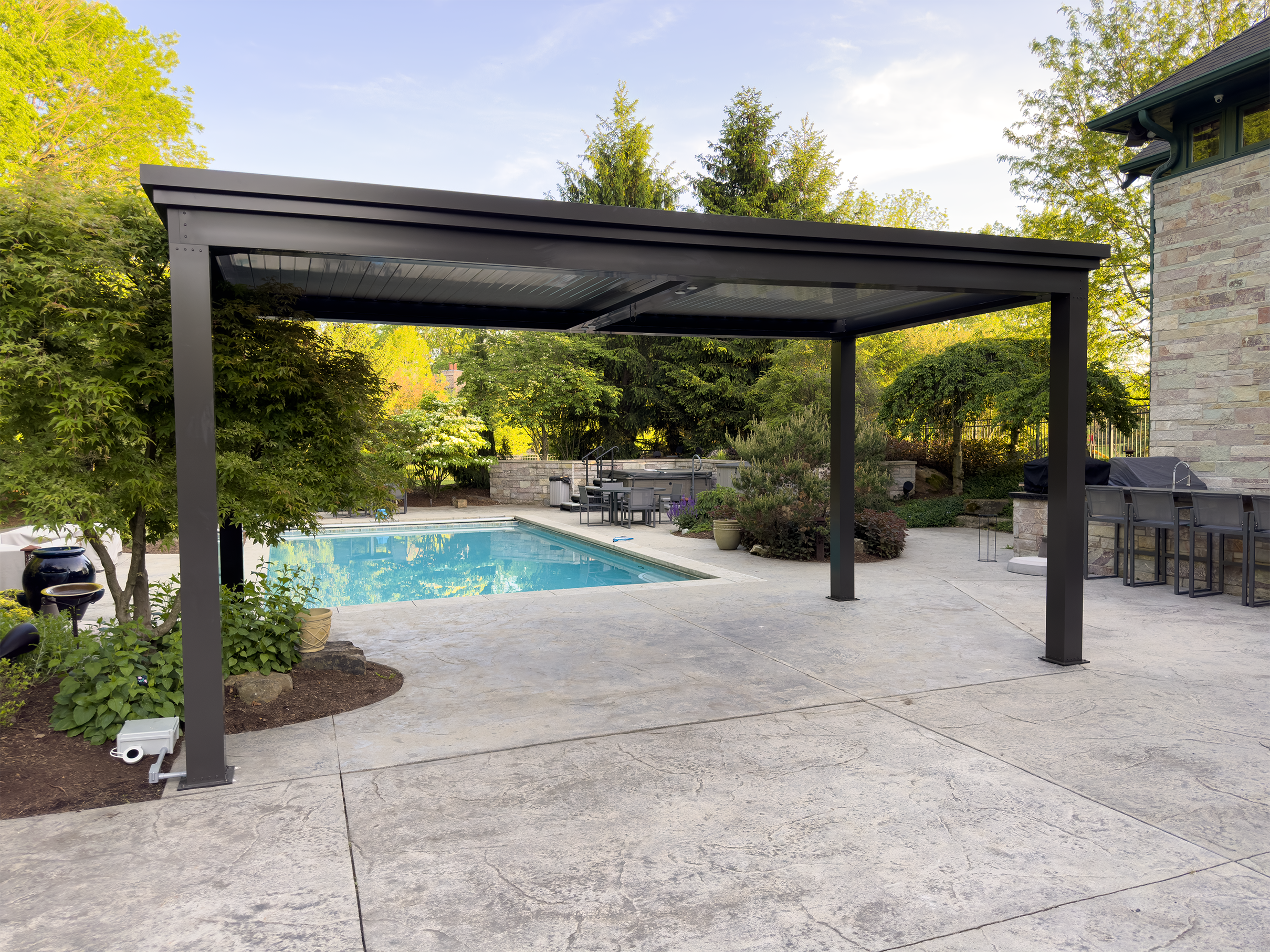 A pergola is one of the best ways to get an elevated outdoor living space. A pergola will add what many homeowners are always looking for in shade with very little maintenance required. You will find high visual appeal with this new pergola as well as high performance which is the direct goal of our engineers.
Outdoor living spaces can sometimes be difficult to do within a fair price range, and we realized this. That is why we created our product to be high end for a fair DIY price. The cost effectiveness of DIY has added value and popularity to the whole process overall.
Home Improvement Project: Outdoor Structures For More Value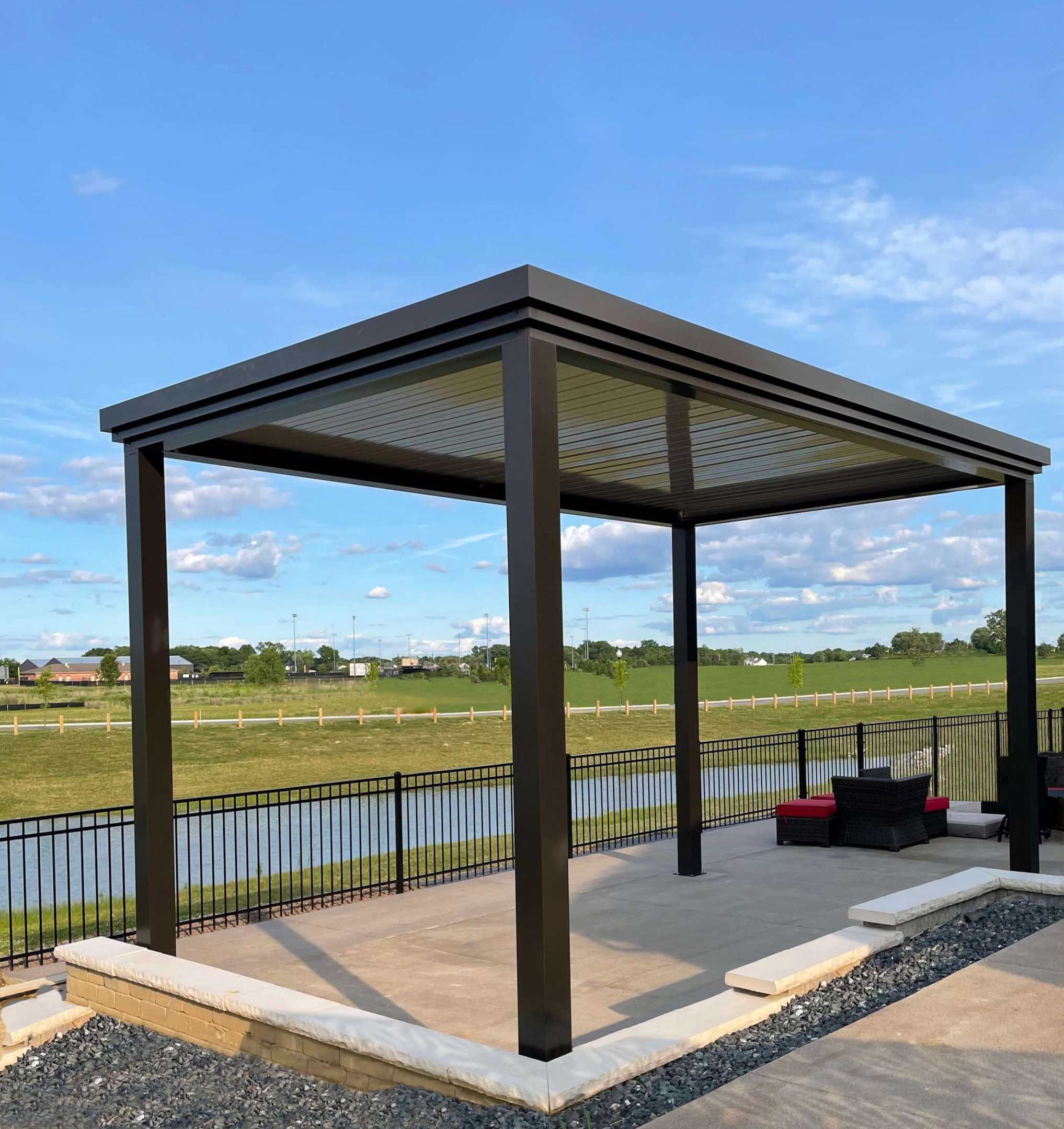 Warmer climates and colder climates all need outdoor structures for more value to the home. Some of the easiest ways to increase home value is by increasing the amount of livable square feet that you can entertain and lounge in.
With this high end home improvement project, more square feet would be added with a touch of luxury to be able to entertain guests with class. This can transform the entire outdoor experience of your house and thus add increased value throughout the home equity.
Low Material Costs = High Resale Value And More Money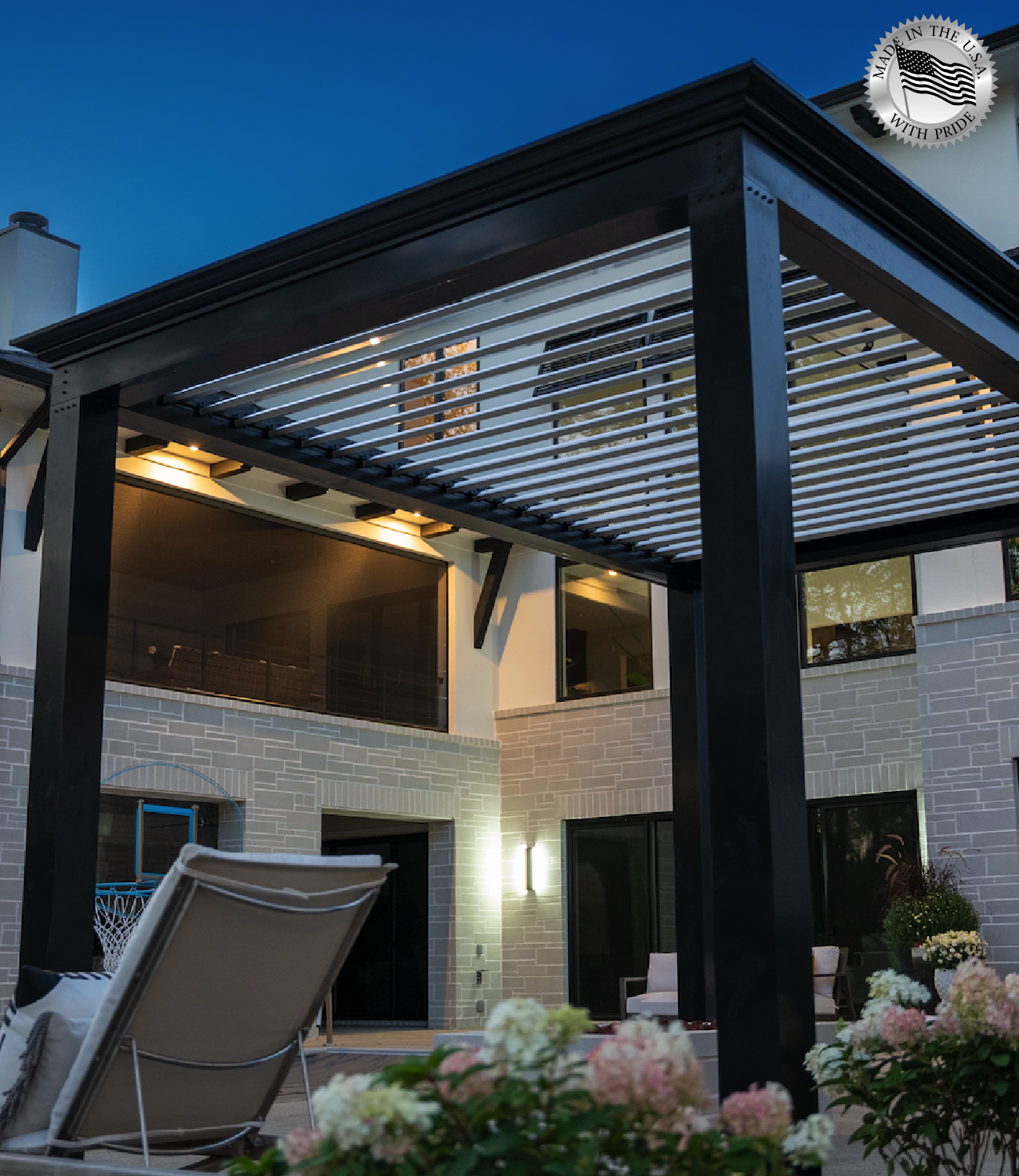 Low material costs for the DIY Aluminum Pergola Kits create the exact foundation of being able to increase value on investment for the best ROI possible. Through testing to find the most durable materials, our engineers discovered aluminum was the highest quality in all features.
The features that were ideal were high strength, lightweight, high weather durability, and low cost. Aluminum was able to check all the boxes and take first place as the material we utilize which fits seamlessly into our manufacturing process.
Pergola Return 1.5x to 2x Financial Investment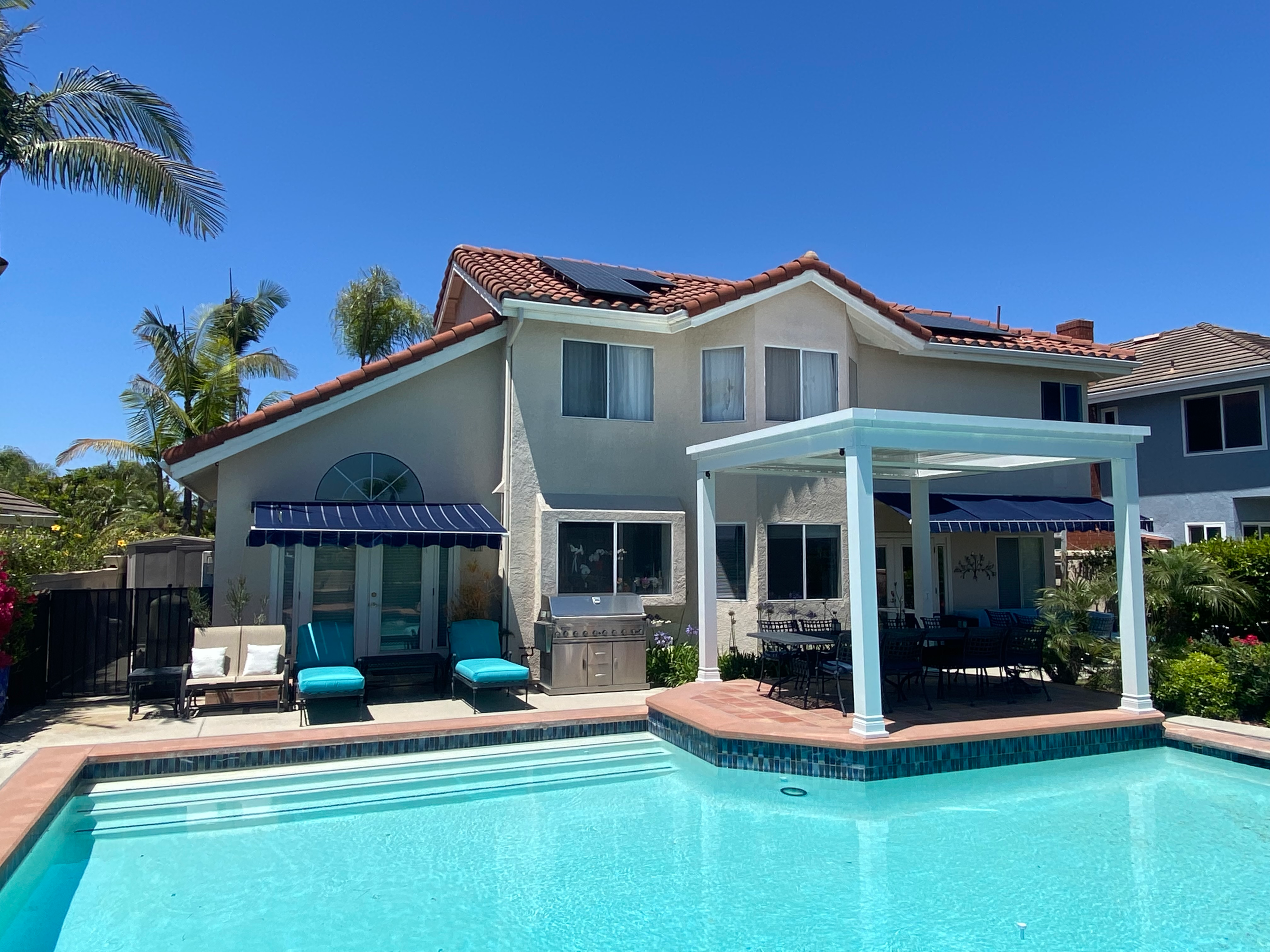 High end luxury at an affordable price means high return on investment. Homeowners found that a pergola adds 1.5x to 2x return on investment just within a year of pergola construction. Over time this is only increased with home equity as it becomes more attractive to buyers by creating luxury.
Certain areas are a better fit for a pergola than others, although most factors allow for the pergolas to fits seamlessly into any yard. Investing in your home to increase quality as well as enjoyment is an excellent way for to gain an ROI on overall quality of life as well as ROI in your pockets.
DIY Pergolas Provide Most Value For Homeowners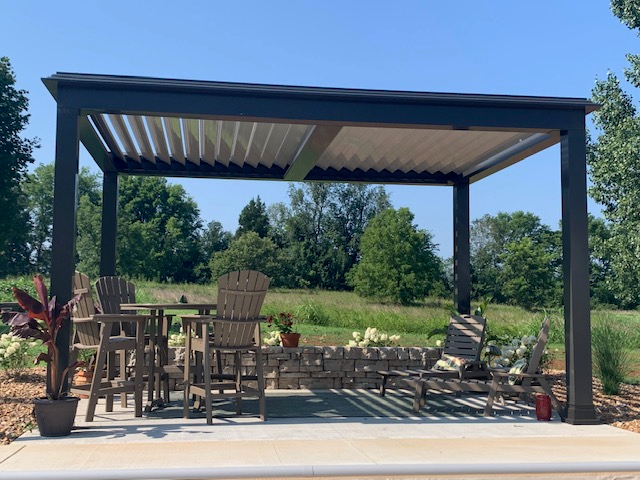 DIY pergolas have grown at an even more rapid rate than traditional pergolas due to the fact that DIY pergolas have an even further increased ROI. This ROI stems from sweat equity which resolves around the whole DIY aspect of any product in the market.
Being able to utilize sweat equity to gain ROI has gone back as far as time to any homeowner with a can do attitude. These pergolas would usually be installed and customized at a rate of 40k-100k, but now with the DIY aspect you can get all of the value in as little as 10k-20k.
Property Value With Pergola Structure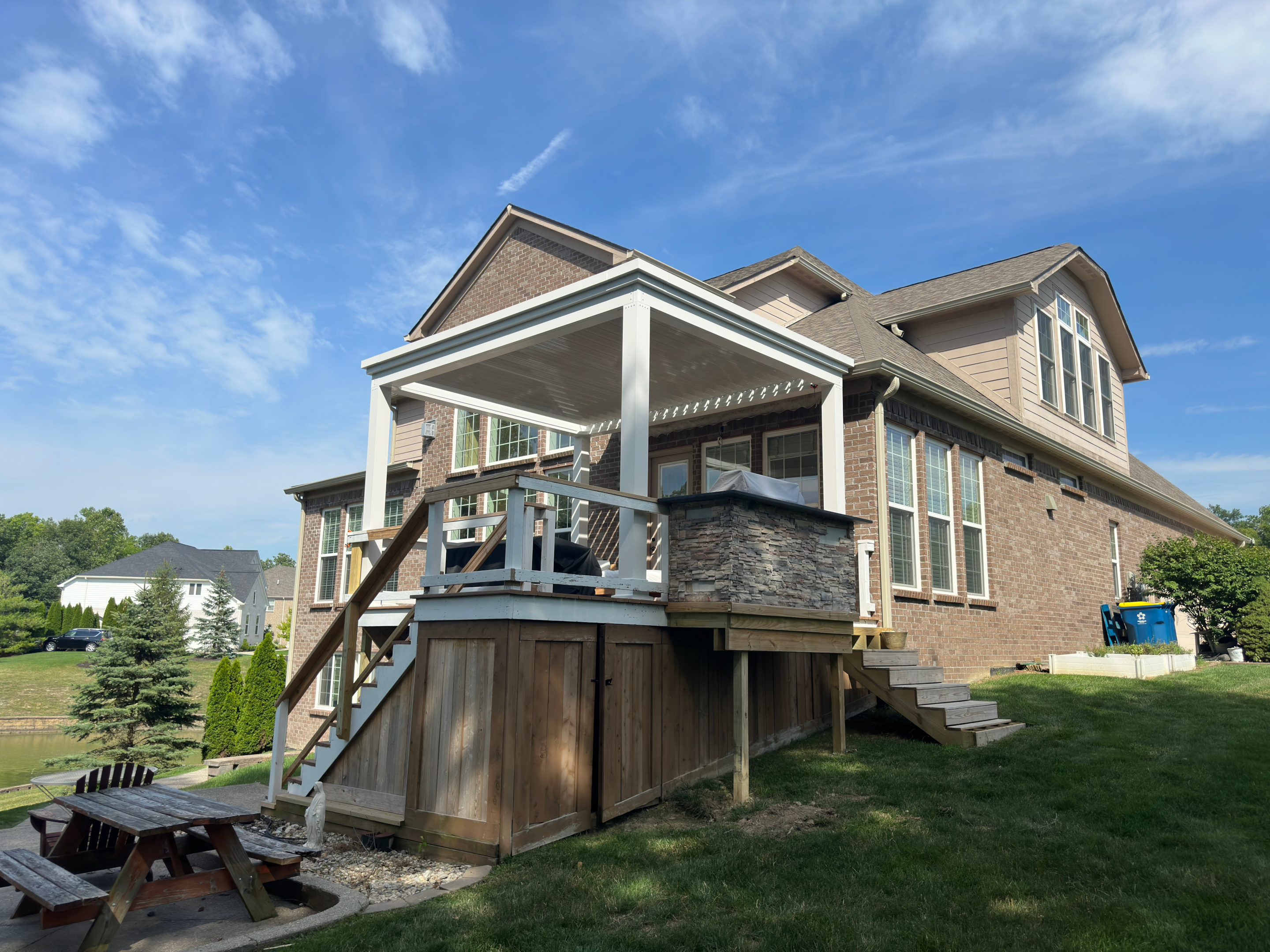 Pergolas can be installed essentially anywhere with the correct approach and the correct skills. This homeowner saved money rather than getting a custom pergola attached to the home, and instead went with a freestanding DIY kit which he was able to place right against his house the same as attached.
The vision you have is possible to create in any way with the help of a can-do attitude along with basic construction skills. You are able to get this process accomplished and find exactly what you are looking for by utilizing all design options. This pergola is created for your property and will be an example of luxury in your home.
High End Materials And Other Features Add Value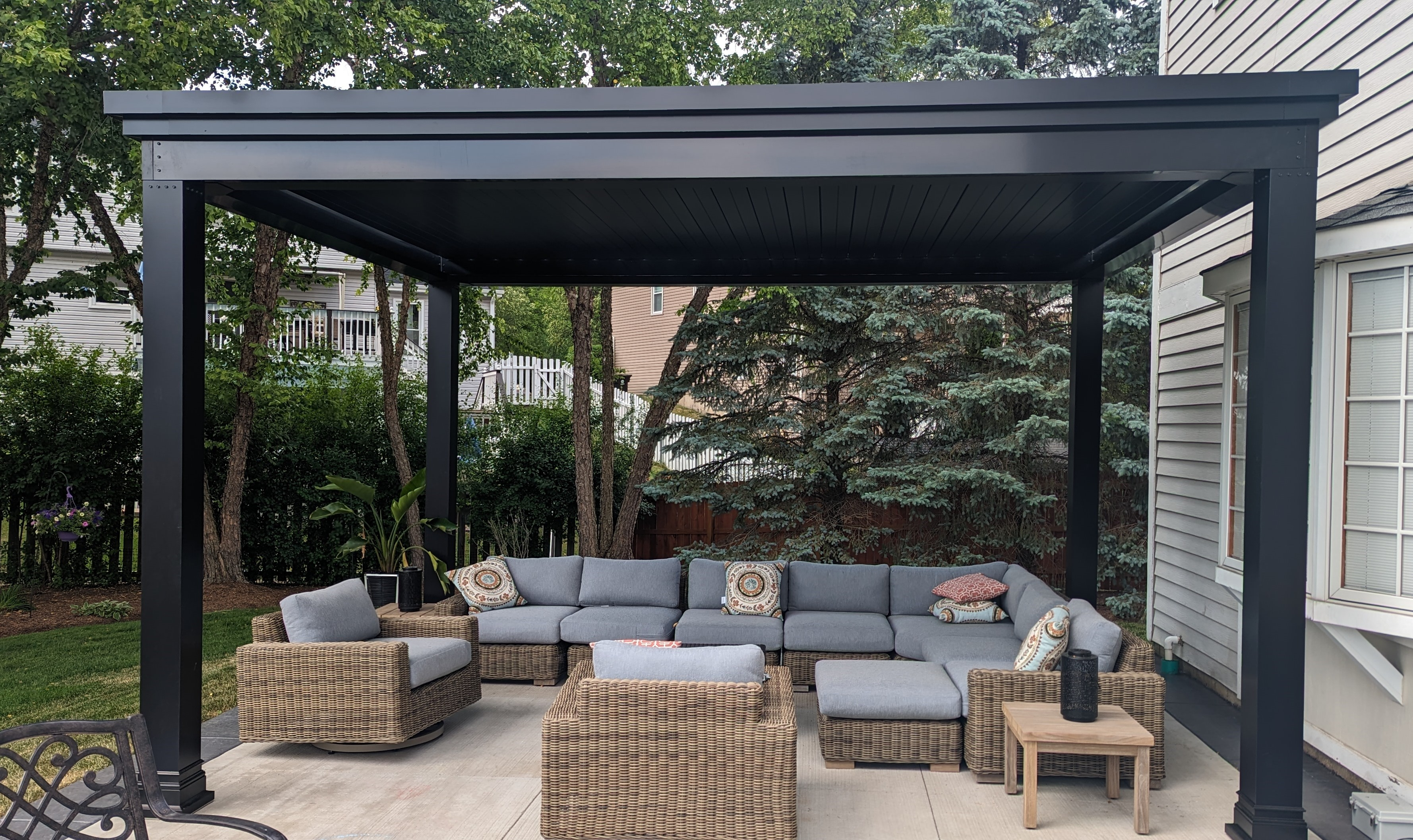 High end materials create a further boost in value for any buyer to sell or get enjoyment out of. Installing high end materials is just as simple as the installation of regular materials, so better to go with materials that will last and get it right the first time rather than having to come back and replace the kit every single year.
Factors that constitute for high end material are that of which the durability throughout all weather seasons remains highly functional and with low maintenance. These systems which have essentially 0 maintenance create exactly that opportunity.
How Pergola Kits Add Value to Your Home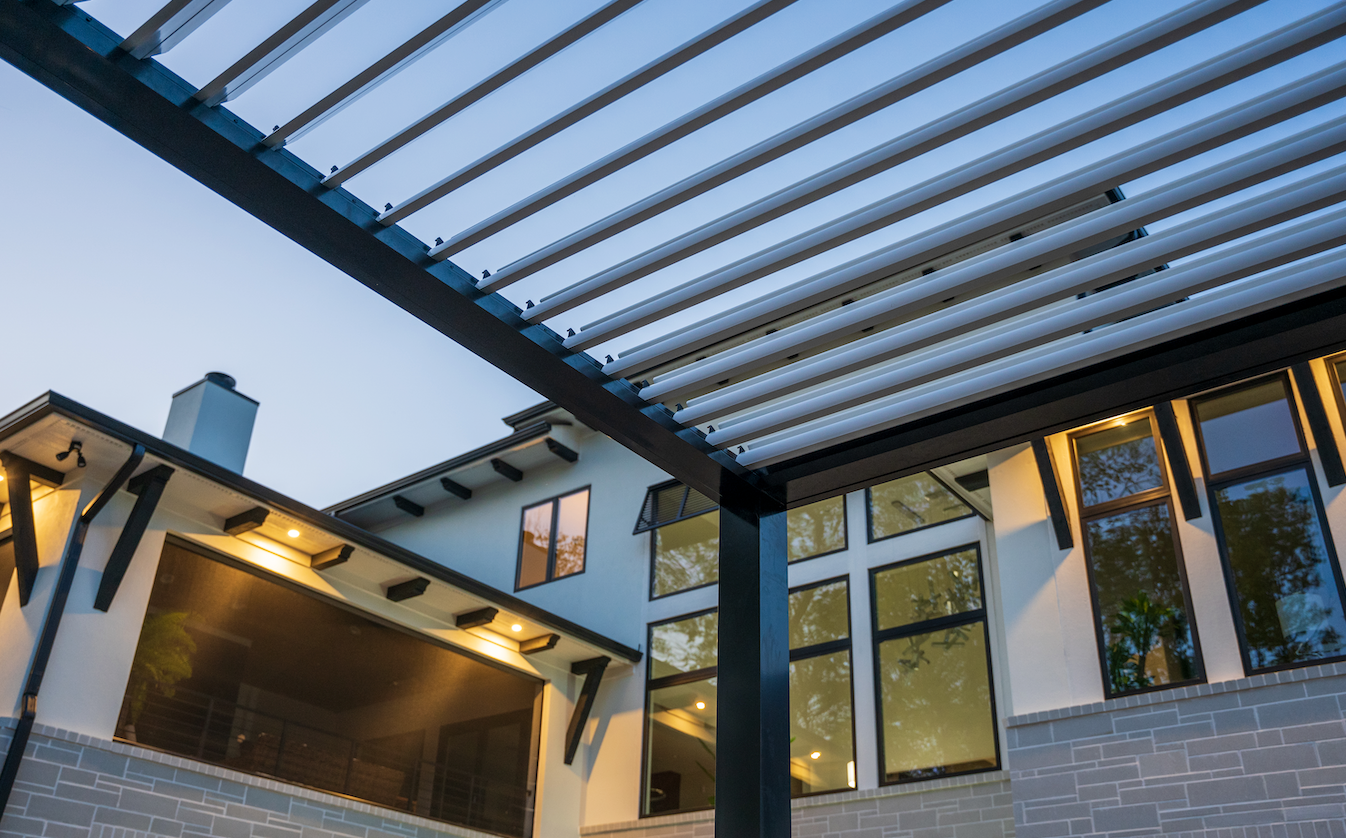 The best way for a pergola kit to add value to your home is to be done correctly. Other factors that can contribute to adding value would be the landscape you place around the pergola kit as well as the features and furniture you place within the space.
Buyers are often looking for anything in a property that can be a great place to host and entertain guests. A safe and strong outdoor structure will provide exactly that being ready to install and be completed.
Entertaining Guests With A New Aesthetic Appeal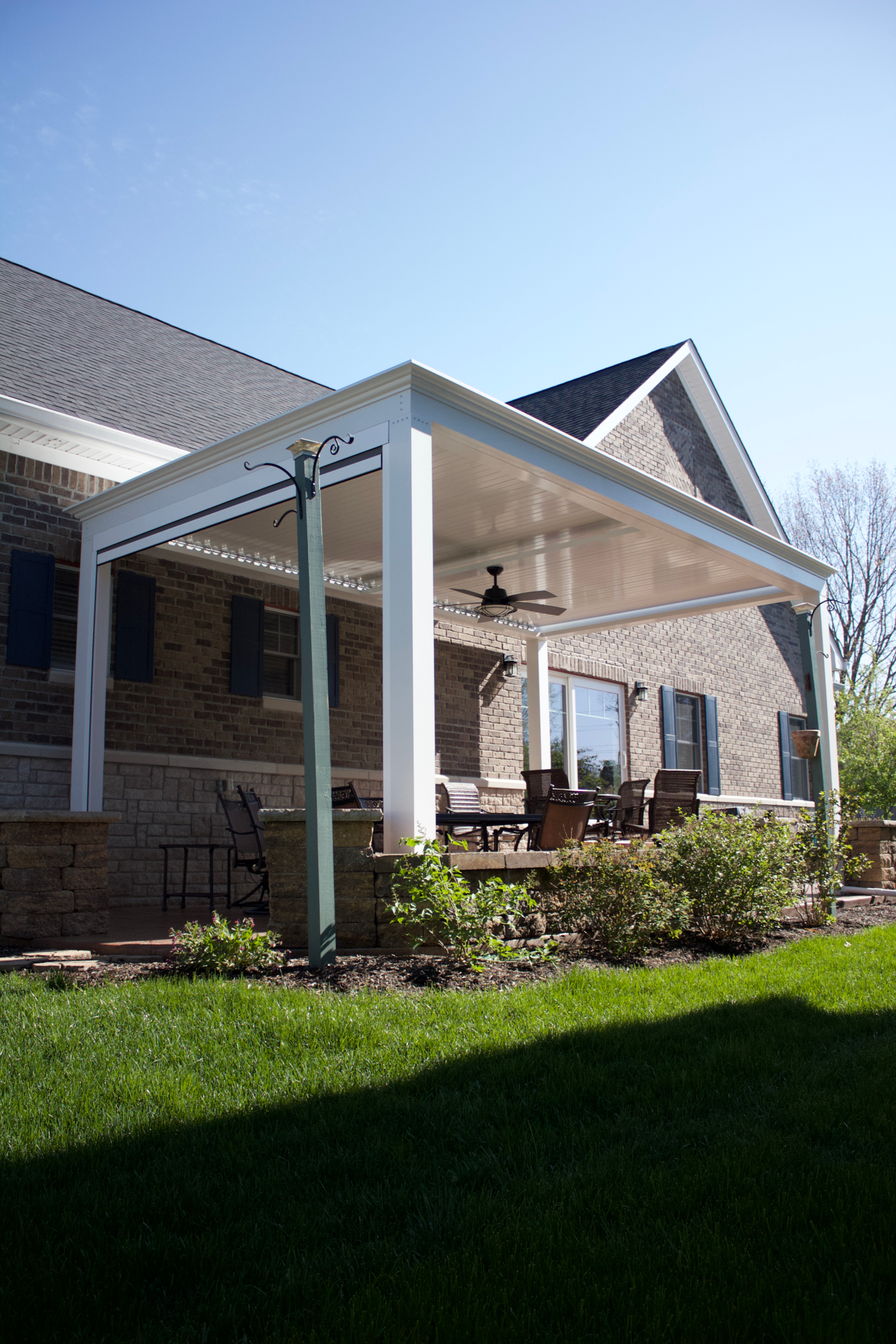 What else does a pergola add, the answer is anything you truly want it to add. If you want an outdoor kitchen, all the way to wanting an outdoor gym area, this will create exactly what you are looking for and leave you content with the design you envisioned.
This is your picture, and you are able to create it however you would like. Paint the ideal situation in your mind and go make it to a reality, this pergola offers no limitations as the possibilities are endless.